Trip prices
$ 2,150
-
$ 21,990
Member Savings
Save up to $700!
Sign in to see which companies give additional savings to Travelstride Members (it's free )
Overview
Great for: 50+, Families, culturally curious
Physical level: Easy on most trips
Group size: Tauck has large groups, small groups, and river cruises
Tauck Reviews & Ratings
91% Recommend
Still Spellbound by the Grandeur of Alaska
Focused on the amazing wildness of Alaska without worrying about the mundane details. Expert, low-key tour director made everything look easy. Excursions enhanced appreciation for the history, terrain, wildlife, peoples, boom and bust cycles that make Alaska so unique. Clear view of Denali, great weather, days 'at sea' with binoculars in hand!

Most Memorable Moment:
Flightseeing, Tundra Wilderness tour (clear Denali, rare wolf sighting and grizzlies in distance), crossing Prince William Sound (sea-otters, orcas, stellar sea-lions, and more), Hubbard Glacier calving, Glacier Bay entire day, Whale Watching out of Juneau, and bald eagles everywhere!
Show more
Australia/New Zealand - Ultimate Experience
Travel Date: March 2018
We were excited to have experienced 20 days of everything these 2 countries had to offer. We felt we didn't miss anything. Tauck knows how to provide you with the ultimate activities that any seasoned traveler walks away with and says WOW - truly an experience of a lifetime. Our tour Director Gary was an added plus.

Most Memorable Moment:
Too many to name, all planned activities were outstanding. We particularly enjoyed everything Queenstown had to offer. Probably the most impressive thing about the whole trip was that we got off each of our 6 private flights directly onto an awaiting bus and never during the 3 weeks did we touch our luggage.
Show more
The most indelible image of Costa Rica
The hotel choices were good and there was plenty of food. Lots of activities for the kids. But, we expected nature walks/hikes for the adults and the kids. That never happened. Where were the talks regarding ecology, wildlife, geology, whatever? The one and only wildlife talk we had was regarding insects, which was great and enjoyed by all.

Most Memorable Moment:
The most indelible image of Costa Rica was the rain forest and foliage. But if you ask my granddaughter, what she loved the most was the zip line and rafting down the river with the other kids. I genuinely enjoyed the visit to a wildlife rescue center, the chocolate factory and the pineapple plantation. Would have liked a hike though the forest.
Show more
Loved Japan
Totally enjoyed our tour. Had an amazing guide and co-guide which makes all the difference in a good experience. Definitely will be back.

Most Memorable Moment:
The Tauck Director's suggestion of the "sushi" conveyor belt restaurant in Kyoto... and of course the cherry blossoms.
Show more
We did so many memorable things
What a fantastic trip! Tauck definitely knows how to treat a traveler. From the tour director to the food, hotels, chartered flights, boat harbor cruises, jet boat and helicopter rides, private parties and movie viewings---I could go on and on. Both countries are beautiful, but New Zealand is breath taking!

Most Memorable Moment:
This is a tough question. We did so many memorable things, but my number 1 was the balloon ride followed closely by the jet boat and helicopter rides. I met so many wonderful people and hope to meet up with a few of them in the future! Our tour director made this entire trip one of a kind!
Show more
Spotlight on India
This was an excellent tour which my wife and I truly enjoyed. This is a great country to visit on a Tauck tour because we were able to see so much but on a comfortable, safe journey due to the excellent organization, experienced and knowledgable guides and director, and choice of the best hotels. Good balance of tour and free time.

Most Memorable Moment:
Varanasi with the evening boat ride and the early morning walk through the streets for another viewing of the River Ganges by boat. The Amber fort and the Taj Mahal were spectacular to see along with everything else on the tour. The Tuck tuck rides and walks through the streets and food markets were excellent as well.
Show more
Save up to 32% off trips to every continent on earth
Redeem anytime before 2023. Last minute changes OK.
Get a full refund.
Editorial review of Tauck
Founded in 1925 by Arthur Tauck, the company has blossomed from a New England motor coach tour agency to offering trips throughout the world -- by land (including rail), sea, and sometimes by air (private air charters, helicopters). But it remains a Tauck family-run business, now in its fourth generation.
Quick Facts
Founded in 1925
Luxury travel with a friendly touch
Small groups, large groups, river cruises
Solo friendly
Average tour price is around $6,000 p/p
Unique partnerships: BBC Earth, offering science themed nature tours, Ken Burns journeys in the US
What Makes Tauck Stand Out
Long legacy
Classic destinations
Several types of itinerary, from cruises to family trips
All inclusive pricing
Themed trips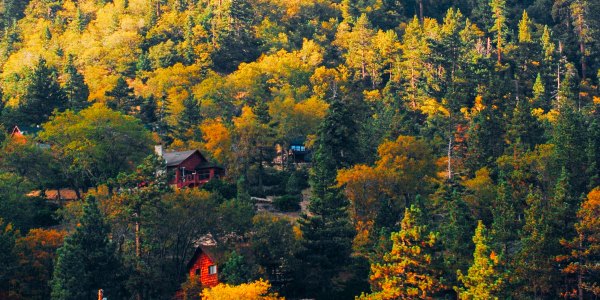 "No grouches or pessimists" was the plea in a 1920s newspaper ad for a small tour group. From that small automobile taking curious, adventurous New Yorkers along dusty roads through beautiful New England, Tauck has come a long way, now offering guided tours throughout the world.
They look upon their legacy with immense pride, as well they should. Arthur Tauck was an immigrant who pulled himself up by bootstraps and engenuity, and his name represents a supreme, classic and classy tour experience.
Tauck is a long-established high-quality tour operator with a strong reputation as one of the top companies offering upper-mid-range to luxury group travel and river cruises for the 50+ crowd. While its staple has been European and North American land tours, Tauck has been increasingly expanding into special family trips, exotic locations, and recent award-winning European river cruising.
Who Will Enjoy Traveling with Tauck?
Families
50+
River cruisers
History buffs
Pricing is virtually all-inclusive -- no additional options that can run up costs are offered during the trips, yet this is not a place for the true budget traveler. Though they offer several different types of tours, from family vacations to river cruising, attracting and serving a diverse customer group, the legacy of tradition and comfortability appeals largely to older and middle aged travelers.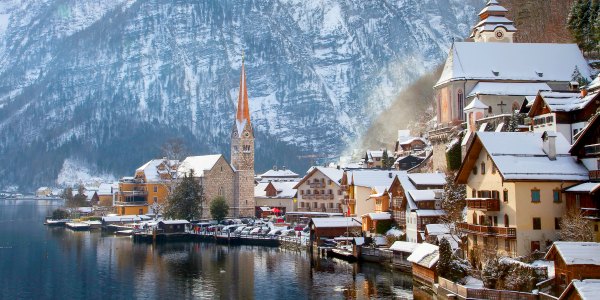 Solo travelers are very welcome on Tauck trips, and pay a low single supplement. Numerous specifically solo friendly tours are offered. You'll meet romantic singles, or simply independent minded travelers, of all ages.
Large family or friend groups could find a great fit at Tauck. Particularly because if your group is 11 people, the 11th travels for free! Because of Tauck's impressively wide reaching themes and styles for families, having several different ages will be easier to entertain than they might be with other companies.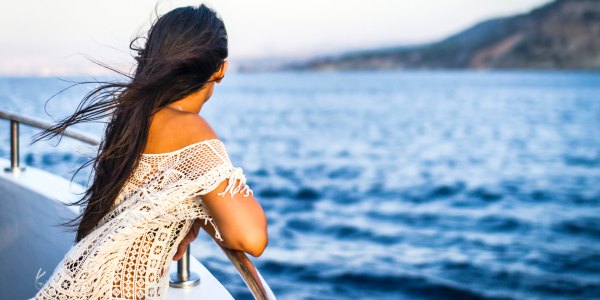 They even have dedicated "family river cruises". So if you're considering a multi-gen family reunion or have a large group of friends with various ages, Tauck could be a good choice.
Top Destinations
Tauck destinations include all seven continents -- so whether you're trying to plan an Iceland vacation or looking to take a trip to Canada, consider Tauck!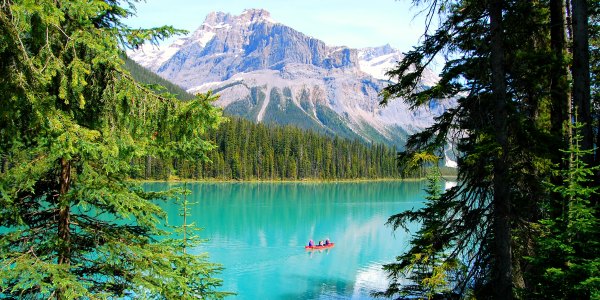 Special themes may include food and wine, North American national parks, fall foliage, solo travel, African safaris, "Culturious" travel (for culturally curious baby boomers), "Bridges" (for families), and "Events," which are considered once-in-a-lifetime travel experiences.
These may feature a trip to the Kentucky Derby or journeys based around themes of Ken Burns films, with a chance to meet Burns himself.
Tauck Travel Style
Tauck's travel style is all about seeing destinations in comfort, yet with a strong sense of adventure and desire to see different sides of the destination - from local life to culturally immersive activities.
Land tours are where they began, and they offer hundreds of different tours of various lengths around the world. Typically accommodations are in comfortable 3, 4, and occasionally 5 star hotels.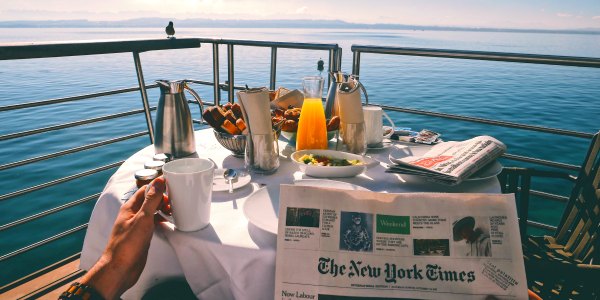 Tauck has an award winning river cruise line, covering a variety of European rivers. They strive to create an intimate setting, where customer service is not compromised. Small ship cruises use 40- to 264-passenger-size yachts and expeditionary vessels that can visit small islands and other locations that big ships cannot. The staff is known for its attentiveness and individualized service.
Among Tauck's unique partnerships is a special connection with the BBC Earth, through which they offer what they call "Earth Journeys". These explore the natural world with emphasis on being outdoors learning the fascinating earth science behind stunning nature and wildlife.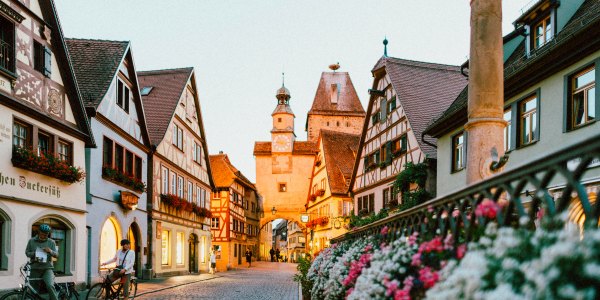 Tauck is a luxury minded brand, and their prices do tend to sit in the upper budget range. Think an average price between $5,000 and $7,000 per person. That said, they strive to reflect a friendliness and openness, and steer away from any kind of "stuffy" feeling. Their trips are comprehensive and full of enriching cultural activities, while also appreciating the value behind enjoying a cocktail hour before heading into dinner.
Why Choose a Tour or River Cruise With Tauck?
Tauck has an impressive array of travel styles and tours, suitable to numerous types of travelers. They are especially popular with large family groups and corporate groups, as well as very friendly to solo / single travelers.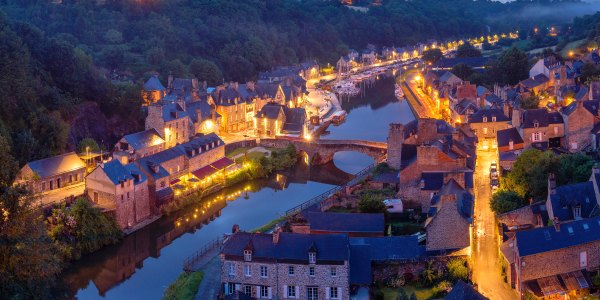 A renowned, award winning, and well established company, they seamlessly marry innovation with legacy - sticking to their roots while continuing to create unique offerings. Some of its biggest growth has come on water, where Tauck operates a fleet of seven European river boats and a number of small ship cruises. Their customer service, attentive and knowledgeable guides are definitely a key component to their popularity.
Tauck offers something for just about everyone.
Covid-19 Updates
Tauck has an internal "Global Response Team" that is poised and ready for responding to the unexpected, from extreme weather events to outbreaks.
They have implemented stringent safety requirements for their trips going forward, training guides on enhanced protocols and health screening practices. Guests will be required to wear face coverings on all outings.
Unlock Community Benefits
Travel better together
Save favorite trips and itineraries
Get insider insights
Receive personalized recommendations
...and much more
About the company
From Tauck
It's easy to see the world's sights. To stand in long lines, push through the crowds, and generally have the same standard-issue vacation as everyone else. But that's not good enough for us, and it's not good enough for you. We believe that travel should be easy. It should be fun. It should be worth your time and the price you paid. It should re-energize and transform. And above all else, it should be beyond the ordinary. Because how you see the world matters.
In 1882, Herman Tauck arrived in New York City from Germany in search of the American dream. His determination and values were passed on to his son, Arthur Tauck, who would realize that dream. With ingenuity and an innovative spirit, Arthur started Tauck Motor Tours, a travel company that would give birth to a new industry. The first tour, through the back roads of New England, was created by this 27-year-old in 1925. It embodied the same successful formula used by Tauck today: do the right thing. Craft a life-enriching travel experience; provide it at a single all-inclusive price; ensure there is great value for money; and rely on recommendations of satisfied customers to build a following and grow the business.
Two elements that did change over the next 90+ years – and three generations of Taucks – were the scope of destinations served and the variety of modes of travel used. Today Tauck delivers life-enriching travel experiences to every corner of the globe, incorporating small cruise ships, premium riverboats, trains, helicopters and more. What started as a New England motor coach tour company has truly evolved into an extraordinary global travel company. The fourth generation of Taucks is now involved in the company. While remarkable in any business, this seamless continuity across generations speaks to shared vision and values.
Throughout its history, the concept of "family" at Tauck has gone far beyond those sharing the surname to include hundreds of valued employees, and hundreds of thousands of loyal guests. The story of Tauck is the story of a unique American family company celebrating a passion for travel – a story that will continue to inspire generations to come.
No Specials at this time. Please check back later!
Want a tailor-made trip instead?
Your trip, your way, planned by an expert:
You choose budget, destinations, activities, transport & lodging type
Expert designs the itinerary for you, and once approved, takes care of logistics
Tauck Company Ranking by Category
Awards
Associations
American Society of Travel Agents; American Tourism Society; European Tour Operators Association; National Tour Association; Travel Industry Association of Canada; United States Tour Operators Association; U.S. Travel Association
FAQ
Are flights included?
No, the airfare is not included in the trip price, however Tauck can help arrange flights for you.
What is the Average Group Size?
Land tours typically see between 35-44 travelers. Small group tours with Tauck usually have less than 24 people.
Pre or post trip accommodation available?
Yes! Tauck's representatives are happy and able to make these arrangements for their travelers. The cost is added to your tour cost, and rooms are reserved on a space-available basis.
What is the age range?
Tauck is open to all ages, and there are numerous kinds of trip to choose from.
Are kids welcome?
Yes! Tauck also has a selection of specifically family friendly tours designed to appeal to all ages.
Why Travelstride
Find your perfect trip
A vast selection of trips on every continent, for every style. Thousands of itineraries from hundreds of trusted travel companies.
Save time
Use simple search and comparison tools to easily find the best trip. Don't sweat the logistics -- travel providers plan for you.
Save money
Book directly with the operator. Find inclusive packages for the best value and get access to amazing deals.
Travel confidently
Read unbiased user reviews, pick the company that fits your style, and connect with them directly. No worries, just memories.
×
Sign in or create an account
To Save Trip, sign in or sign up (it's free)
For savings, sign in or sign up (it's free)
Access member savings & community.
or
What's your email address?
Something went wrong
Click to send a new magic link to your inbox.
×
Sign in to Save Trips
Bookmark trips you like
Share with your travel companions
Track price changes
Access private discounts on trips you save
×
Sign in to see your results
TripFinder is a member-only feature. Don't worry, it's free!
With a membership you:
Save up to $700 per person!*
Access private deals and offers
See personalized trip recommendations
Save favorite trips
*See Member Savings Program details
×
Activate your free Travelstride membership
Just use the email address and password provided in the email we sent.
With your free membership you:
Save up to $700 per person!*
Access private deals and offers
See personalized trip recommendations
Save favorite trips
*See Member Savings Program details