Best Luxury South America Tour Companies
7 Travel Providers meet your criteria (Providers 1 to 7 shown)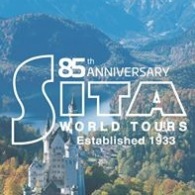 Average Price
$ 393 per day
Trip Prices
$ 5,775 – $ 5,775
Operator Type
Mixed Land & Cruise
Trips in Luxury South America
1 Tours in Luxury South America
Had a wonderful trip
I want to let you know that we had a wonderful trip and that your planning and arrangements were just perfect. We were VERY satisfied with your services and with everyone involved in our tour.
This adventure is a childhood dream come true
Amongst the packing, weighing, and pondering I want to extend my sincere appreciation to you for all of your support. This adventure is a childhood dream come true, the likes of which, is equally foreign to me. It is difficult to admit, but six months ago I didn't even know what cargo pants were. I know the "foreign" part has, at times, left me anxious, confused, and frustrated. And yet, your steady guidance has remained consistent and I am immensely grateful to you for that. You never made me feel as if my questions were irrelevant ...... OMGosh thank you so much for that Natalie. You are a credit to your profession and I am grateful you have guided me through this process.
I really loved the tours
South Africa is all by itself a magical place. When combined with people in the tourist industry who are competent, friendly and knowledgeable, a visit there can be very special. And ours was very special indeed...I really loved the tours that your company put together; they were really very well balanced.
What Makes Them Stand Out? With over 80 years of experience and tour guide specialists that provide excellent customer service, SITA World Tours is a well-developed tour operator for remote and beautiful destinations. SITA offers group travel in different shapes and sizes including tailor-made tours for small groups and those who may have specific requests. Who Travels With Them? While it depends on destinations, the demographic tends to be adults between 50-70 years old or honeymooners who are going on a private trip. SITA World Tours can accommodate trips with only two individuals though the majority of the tours consist of 15-30 persons. The price range varies anywhere between $500-$8000 per person, depending on trip style. Where Do They Operate? SITA World Tours has many destinations all over the world from Asia and the Middle East to Europe, Australia, South America and more. Travel style varies from luxury trains, women only trips, and cruise extensions. Why Travel With Them? SITA World Tours has destinations all over the world and a very flexible customized program. They pay close attention to detail, ensuring each individuals needs and requests are catered to, and offer a wide range of trip types and styles. Commonly Searched Together: Compare SITA World Tours with these other tour companies SITA World Tours vs Peregrine
Read more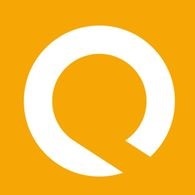 Average Price
$ 745 per day
Trip Prices
$ 11,595 – $ 13,795
Operator Type
Small Ship & Expedition Cruise Line
Trips in Luxury South America
2 Tours in Luxury South America
Company is a scam
This company cancelled our trip 3 times due to COVID. The most recent cancellation was less than 10 days notice. When we tried to re-book this time for a later date (our fourth reservation with them), they charged us over $10,000 more for the EXACT same itinerary even after their 100% guarantee says they have a voyage-for-voyage exchange on cancelled trips and we would be able to exchange the trip for the same itinerary. Now they've changed their rules to say they only have 1 date available that's approved for "exchanges." So our original booking, which was the week of Christmas, now has to be some random week when conditions are not as good and we won't even see Antarctica in the season we wanted. For the EXACT same itinerary as we already booked and paid for (and they kept the money for over 2 years for, while continuing to cancel our trips) they want 10k+ more to book. This is a scam and these people have kept our money for going on 3 years now with absolutely no intent to honor their "guarantee." This company has been a nightmare from the beginning and I highly recommend you book with someone else.
Lifetime Experience
It was an epic personal voyage, but also a learning experience and unforgettable journey to meet wonderful people and a great team (both crew and Qaurk team members) who looked fabulously after each and everyone. Thank you for all Thomas
Terrible company.
Terrible company. It has taken me 10 months to finally get the refund from the trip me and my wife had booked (Aberdeen to svalbard). Quark refused to refund for the first 7 months saying they didn't cancel the trip (even though it didn't run and the boat was at anchor in a different country) i was told that the trip has been re scheduled and not cancelled so legally they do not have to refund me. I hope Andrew white the ceo is proud of his decision to steal hard earned money from customers and make them fight for months to get back what is rightfully there's. After 7 months of me constantly badgering the travel agent i booked through and quark directly they agreed to refund my money but it will take them 90 days to process this refund. Its amazing quark can accept payments automatically but needs 90 days to return payments. If you are booking with quark now on there new refund terms be careful of the wording. It says IF THEY CANCEL THE TRIP which quark will not do, they will re schedule it for another date 12 months or more away, ie next years trip which you will then have to pay the price increases to them as well. Avoid at all costs.
Founded in 1991, Quark specializes in polar expedition cruises to the Arctic and Antarctica. What Makes Quark Expeditions Stand Out? Adventurous and off the beaten path destinations Knowledgeable and expert guides Small groups Strong commitment to sustainable travel If you'd like to follow in the wake of some of the great Arctic and Antarctic explorers, this company will provide you the opportunity. Passengers often board Zodiacs to get out on the water or make landings in remote locations. Quark was in fact the first company to lead cruises for tourism through the Northwest Passage; adventure and pushing boundaries is in their blood and their destinations and itineraries reflect this. Quark has been a leader in expedition-style cruising for nearly a quarter century, specializing in the polar regions. You can travel in an icebreaker -- including one that's nuclear-powered and goes to the North Pole -- or in smaller, more mobile ships, all of which hold fewer than 200 passengers. Who Will Enjoy Traveling with Quark? Adventurous travelers History buffs Ages 45-65 Wildlife lovers Photographers Travelers who choose Quark will be adventurous minded, seeking a cruise not for the luxury aspect but for the types of destinations only accessible by this mode of travel. Be ready for lots of winter weather and challenging but rewarding shore excursions. Quark cruises are all about functionality first - designed to be able to travel to remote corners of the globe. This is not to say that the accommodations are bare bones - but travelers who love the mechanics of expedition cruises and are interested in the style of these ships will most enjoy traveling with Quark among other expedition cruising enthusiasts. Because these ships are quite small, the stateroom space allotted for their limited passenger numbers is spacious and comfortable. Top Destinations Quark is known for traversing the polar regions - the rugged Arctic and expansive Antarctic. Their ships are designed specifically to cut through icy waters and navigate remote byways. Quark Expeditions Travel Style The Quark cruise style is comfortable but not excessive. Think packing hiking boots and thermal layers instead of a cocktail dress or dinner jacket. Accommodations are comfortable but basic and the style aboard ship is informal. For Quark the travel experience is about what's on shore rather than on board - though the on board amenities are certainly not non-existent. Travelers used to luxury cruises may find the Quark on board experience a bit jarring. Why Choose a Cruise with Quark? If you are seeking a true adventure on board state of the art vessels designed to visit remote polar destinations than Quark is for you.
Read more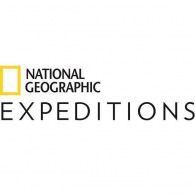 Preferred
Average Price
$ 714 per day
Trip Prices
$ 6,290 – $ 12,580
Operator Type
Mixed Land & Cruise
Trips in Luxury South America
4 Tours in Luxury South America
TOO MUCH TOO FAST
Firstly, it was my understanding, and confirmed in a phone conversation with the company's representative prior to our departure, that the schedule of events would go at our pace. We found this to not be the case. For example; we arrived in Cairo on October 25th, from Tel Aviv, Israel, later in the night than scheduled due to an airline delay. We were met at the airport by your representative and taken to a hotel 45 minutes from the airport. We checked in shortly after midnight. The representative said that we would "meet at 4:00" to be picked up to fly to Luxor. I thought he meant 4:00 PM, but no, it was 4:00 AM!!! We had less than 3 hours sleep before we were whisked off to our next destination. (By the way, the representative spent those few hours waiting in the hotel lobby; he didn't even get a night's rest.) We arrived in Luxor, were taken to the hotel, deposited our luggage (the room wasn't ready), had breakfast, and then met our tour guide at 10:00 AM for our first tour. We were exhausted, but mustered our energy for the occasion. Is there a good reason why Cairo wasn't the first city on our tour? In retrospect, it should have been for many reasons, not the least of which was the logistics described above. All right, so now we're in Luxor, and by afternoon we're ensconced in a luxurious hotel with a magnificent view of the Nile River. There's a swimming pool that we're looking forward to relaxing by the next day during some much needed down time during the free time described in the itinerary; exactly what we expected from National Geographic. But instead, that evening we were told by our guide that we needed to have our luggage ready to check out of the hotel the next morning to relocate to the Nile River ship Minerva (coincidentally, owned by the same company as the hotel). We obliged, and in the morning we were taken on a tour with the luggage in the car, and then brought to the ship in the early afternoon. Our four suitcases were put in a room that was barely large enough to contain the bed, but the view of the river from our room was good enough to overlook this inconvenience, at least for the moment. I looked forward to resting in our cabin in the afternoon because I was exhausted. In fact, I was so tired that I have little recollection of that morning's tour until I look at the photos to affirm that I was actually where the itinerary said I would be. We went to lunch in the ship's dining room and returned to our cabin to find that our view of the Nile was obliterated by a ship that had tied up alongside our own. This is now our view (see photo) and the blackout drapes that were drawn to hide it made the small cabin a crowded, dark dungeon. Furthermore, that ship's bunker oil fumes were now in the air conditioning system of our ship and flowing freely into our cabin making me nauseous and giving me a headache. I complained but there was nothing to do about it. And if this wasn't bad enough, the sound of the neighboring ship that accompanied the smell was intolerable. Other issues I had with our cabin on the ship included; - The bypass closet door wouldn't stay shut - There was a leak under the bathroom sink - The carpet in the area near the bathroom was wet - The toilet seat lid came off repeatedly - Wifi on board the ship was only in the main lobby area, and was poor at best I talked to the ship's desk clerk, and he assured me that things would be taken care of shortly. They never were. This doesn't take into consideration that the buffet style food served on board was repetitive if you didn't take the offered main course, which was usually meat (I don't eat meat). Oh, and I didn't yet mention that our ship wouldn't be leaving its mooring until the next day! We had traded a luxurious hotel for this! With that said, it begs the question of why we were taken out of a luxurious hotel 24 hours in advance of the ship sailing away from Luxor? No pool to sit by, no view of the sunset over the banks of the Nile, no quiet room in which to sleep, and no dinner of delicious food. Certainly not what we expected from a Nat Geo Private Tour for which we had paid a premium price! Unrelated to these issues, NatGeo's survey asked if we felt that our health was well-protected. "No" is the short answer. A fuller reply is that we both got Covid on this trip; my husband first, then inevitably, myself three days later. We had avoided catching it for more than 2.6 years, and now we had it. I realize that one takes risks when going out in the world, and I certainly don't blame NatGeo for our getting sick. But their people weren't wearing masks until I asked them to, mostly to protect themselves from us. One agent who met us at the airport when we arrived back in Cairo from Aswan, now openly sick with Covid, disappeared for 10 minutes to purchase a mask when I told him in no uncertain terms that he needed to wear one around us. Overall, NatGeo profited from our illness as we were too unwell to utilize the dining allowance at the Cairo Ritz Carlton or to go to out for most meals offered with our guide. The one restaurant I was taken to for dinner without my husband was a touristy place with fake grapes leaves hanging from fake arbors. When a 35 person tour group trouped in past us it told me all I needed to know. My bowl of pasta with a tomato sauce not much thicker than tomato juice certainly couldn't have cost more than $10, if that much. Then, the next day I was too sick to go out at all, my husband, who was feeling better by then, went out alone with the tour guide for the day, but it's my understanding that they skipped all meals. All in all, there were many aspects of the trip that were memorable for all the right reasons, but also memorable for the above mentioned wrong reasons. For us to have paid as much as we did begs the question, "Was it worth the expense for this private tour experience?" As seasoned world travelers, I'm hard pressed to reply in the affirmative.
Highly recommend! It was a trip of a lifetime!
We had not had the pleasure of traveling with National Geographic and was not sure what to expect. The trip went beyond what we could have possibly imagined! The staff were attentive and the guides were knowledgeable. There was not a time that we felt unsafe or that our needs were not being met. The trip was very fast paced which allowed us to experience each destination. Their timing was perfect with scheduled excursions and meals. We took the trip in October 2019 and then COVID entered our world and brought our trips to a stand still. I am now planning some trips for this year with hopes of a healthier world to travel!
Cancel my trip but no refund
This company canceled my trip due to COVID but failed to refund all money so I am out $1500 for Lindblad portion, and will never travel with NatGeo again. They have lost my trust as a company that puts travelers best interests first.
In 1999, National Geographic launched their own tour company component: National Geographic Expeditions. Since then they have expanded to offer trips on all 7 continents in over 60 destinations. Recently they partnered with G Adventures to provide even more variety to their devoted customers. What Makes National Geographic Expeditions Stand Out? Multiple modes of travel Expert guides and photographers After hours and special access to sites With National Geographic, you can travel by small, expedition-style ships; classic train journeys; land tours; active adventures; photo tours; family-oriented trips; or private, independent expeditions based on your desires and budget. Wherever you go with National Geographic, which has been in the tour business for 15 years, you can expect doors to open: entry to research sites, archaeological digs, private homes or special events. Many expeditions are accompanied by a National Geographic expert or expert team who share their knowledge and passion for a region and help make each experience enriching and unforgettable. Who Will Enjoy Traveling With National Geographic Expeditions? Photography enthusiasts All ages Adventurous minded Nature lovers History buffs Life long learners National Geographic is one of those special brands that has managed to successfully straddle the line between "your grandfather loves them" and "your eighteen year old sister loves them". They cover a wide range of topics, themes, and travel styles, with the educational aspect always prevalent yet not overbearing. If you love feeling like an explorer and an adventurer when you travel, and love learning about the world from experts in a variety of fields, National Geographic is the perfect place for you. This is a company for those who want to dig deeper, like getting the inside story from multiple perspectives - historical, cultural, political, economic, scientific and more. National Geographic trips are great for families, and you can choose a private tour or a family friendly group, where hands on activities will widen your children's worldview in innumerable special ways. National Geographic trips are also extremely popular with photographers - novice photographers will enjoy their photography-centric tours, while many dedicated hobbyists can be found on their other trip styles as well. If you're the kind of traveler who sacrifices the space for a pair of shoes in your suitcase for another lens or photography accessory...you'll be right at home on a trip with National Geographic Expeditions. In the same way that National Geographic magazine has always inspired and furthered conversation and discourse, so too do their trips. The spirit of learning about the world is intertwined in every itinerary, so if you consider yourself a lifelong student, you should definitely consider traveling with National Geographic Expeditions. Top Destinations National Geographic Expeditions go all around the world, and cover almost every travel style imaginable. One might think they have a favoring of the more "exotic" locations but an impressive number of United States and European tours are offered as well as farther reaching destinations. National Geographic Expeditions in the Galapagos are especially popular. Regardless of where you travel, you will be sure to get off the beaten path and discover unique cultural landmarks, meet interesting people, and enjoy a sense of adventure. Small-ship expeditions, done in conjunction with Lindblad Expeditions, can take you to Antarctica, the Galapagos and points beyond. Classic train journeys include the Trans-Siberian and trains through India, Spain, and Switzerland. Active adventures might take you hiking in Bhutan or meeting Berbers in Morocco. Land tours could take you to Tanzania, Peru or the Grand Canyon. National Geographic Expeditions Travel Style The travel style with National Geographic Expeditions has an aura of old fashioned exploration with a modern twist. National Geographic Expeditions is a family friendly outfit, offering a wide range of prices and trip styles. Trips vary from mid range budget to higher. Physical level is usually light to moderate. By virtue of their longstanding presence in the world, National Geographic has a wide reaching global network to lean on for incredibly unique and authentic lodging options, knowledgeable guides, and VIP access to historical and archaeological sites. They have several broad travel styles you can choose from: Land Trips - National Geographic Land Trips are immersive explorations, often covering nature and wilderness points of interest such as national parks. They also dive into ancient cities and cultures, with trips exploring everything from monks in Burmese mountainside temples to the lives of nomadic Mongolian peoples. Most trips are around 11 days and physical level is between light and moderate, with some trips featuring moderately challenging hikes in various altitudes. River Cruises - a relatively new addition, Nat Geo now offers around 7 river cruises in Europe covering the Danube, Rhine, and Douro. Currently they also have 1 river cruise in Asia, along the Irrawaddy. These trips are typically between 7 - 11 days and feature wine tasting, history tours, and very light physical activity. Private Expeditions - If you and your family, significant other, or a few close friends are looking for a more intimate travel experience than a group of strangers, Private Expeditions are a great way to travel. These trips are customizable, and can be crafted to perfectly suit your interests and dates. Photography Trips - National Geographic has consistently featured award winning travel photography. They run regular contests for those inspired by the thousands of groundbreaking and historic photographs taken by journalists and travel photographers around the world. On National Geographic photography trips you can actually learn tricks of the trade from real-world photographers and improve your skills. Train Trips - Travel was revolutionized with the implementation of the railroad, allowing people to travel in what was then a rapid pace from destination to destination. Today this ideal has been flipped on its head, and train travel is a leisurely paced excursion allowing time to relax and appreciate the slower meandering through beautiful countrysides. National Geographic train trips cover the classics, such as the Trans-Siberian railway and the Rocky Mountain railroad. Accommodations are comfortable, around a premium level, with options to upgrade. Active Expeditions - For those who enjoy a bit more of an adrenaline pumping and active travel experience, National Geographic also has trips for you. These trips feature multiple active outings, such as kayaking, hiking, and caving. Expect to explore the outdoors covering unique natural phenomena and gaining insight into how and why the landscape has been shaped the way it has. These trips also feature cultural insights, just to a lesser extent. Family Expeditions - National Geographic is the perfect company to travel with when you have curious and adventurous youngsters eager to see the world. They will learn about other cultures, people, food, nature and wildlife from experts with "cool jobs" that might even inspire lifelong interests and perhaps influence a career. These trips are specifically designed to be hands on, allowing everyone to get involved and learn about how things work. Private Jet Trips - For a luxurious and more lengthy travel experience, nothing beats a Private Jet tour. A dedicated team will be with you, and you'll experience all the best that National Geographic has to offer from local guides to premiere accommodation. These trips are in a very high budget range, but if it's in your wheelhouse - it's a superb way to travel and cover a lot of ground. Journeys - Part of a partnership with G Adventures, these trips are adventurous and immersive small group excursions imbued with the spirit of National Geographic. The best of two top travel worlds! Why Choose a Tour With National Geographic Expeditions? When you travel with National Geographic you are participating in and contributing to a spectacular legacy. Over the years National Geographic has cultivated a reputation for being about cultural exploration, scientific advancement, and broadening perspectives. Their travel experiences are perfect for anyone wishing to get back to the roots of what adventurous, experiential travel really means and enjoy discovering the world from multiple angles. Really one of the best parts about traveling on a tour with National Geographic Expeditions is the sheer breadth of knowledge, personal and professional experience their guides bring to the table. They help provide richly detailed context, historical information, and dive into the details of local life, by showing and doing as well as explaining. You the traveler will have the true experience of getting to know a place from the inside out. If that wasn't enough of a reason, proceeds from your trip price go towards supporting National Geographic's ongoing nonprofit work in conservation, exploration, education, and cultural preservation.
Read more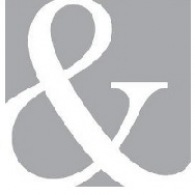 Preferred
Average Price
$ 704 per day
Trip Prices
$ 5,995 – $ 9,195
Operator Type
Group Tour Operator
Trips in Luxury South America
5 Tours in Luxury South America
Overpriced, too much crammed into each day, and important aspects of the trip dropped....with no advance notice
Wings over Mediterranean Sept 2022. Other than the intra-city flights which were first class private jet, the rest was......average. Tour buses with windows too small to see any passing points of interest. A 250 sq ft "luxury" hotel room---thought I was in a Motel 8. Museum tours led by local experts who over-talked so long that they cut into anything that was planned for the remainder of that day. Restaurants....3 in particular very small, crowded, and not even remotely above average. Written itinerary says "and then return to your host city and enjoy the rest of the afternoon at your leisure." No way...we usually got back to the hotel around 5:30 after already passing up at least one planned exhibit. We had no special tour group privileges...we were just part of the pack and were overrun by tourists at every stop. $40,000 per person....a big huge "ouch"
COMPANY IS IN REAL FINACIAL TROUBLE
THIS COMPANY HELD ME FINACIALLY HOSTAGE FOR A AFRICAN MAY 2021 SAFARI. I HAD TO CANCELL THE SEPTEMBER 2021 TRIP BECAUSE THEY BASCIALLY STEALLING MONEY FROM ME. DO NOT BOOK WITH THEM.
Exceptional Tour of Italy's Treasures
We took the A & K Small Group Tour to Rome, Florence & Venice. The experience exceeded expectations! Wonderful itinerary (with the ability to flex to the group's unique needs & requests!). Our guide (Emmanuela) was exceptional! Fun, extremely organized, considerate of all group members & always making sure that we had a 5-Star experience. Highly recommend this company (& this tour) - we will travel with A & K again!
Co-founded by current CEO Geoffrey Kent in 1962, Abercrombie & Kent started out in modest fashion as an African safari operator, but quickly grew into one of the world's premiere luxury travel brands. Today they cover the globe, with 50 offices worldwide. What Makes Abercrombie & Kent Stand Out? Award-winning luxury tour operator Insider-access opportunities Focus on culture, wildlife, and history Abercrombie & Kent is one of the world's leading luxury travel companies. The emphasis is very much on luxury here -- whether it's small-group travel (limit of 18 per group), tailor-made journeys, expedition cruises, train travel, African safaris, European barge cruises, or any of its many other offerings, just about everything A&K arranges is top of the line. They are specific in their travel style, promising superior and attentive service, comfort, and cultural exploration. While this may seem exclusionary - and the prices are quite a barrier to entry. Luxury travel might have a reputation for being swanky and even perhaps a bit dull, particularly for those who travel for adventure, the image being a glass of champagne all day long, moving from meal to meal, sitting on the private deck of a cruise ship. This perspective is a misnomer however, as there is quite a bit of action available on tours with Abercrombie & Kent. Enjoy invigorating walks, hikes, get outdoors to remote locations, meeting local people and learning about their cultures; experience the thrill of getting up close to waterfalls, and poise your camera for the perfect shot on a safari. Then retire to your room for a cocktail before dinner. Who Will Enjoy Traveling With Abercrombie & Kent? Ages 65-75 Luxury travelers Abercrombie & Kent travelers embody an adventurous spirit, but enjoy the finer things as well. "Elegant exploration" is one way to put it. These travelers appreciate a slow pace and personalized attentive service. The age range tends to be older - baby boomers and seniors looking for a relaxing experience, with many cultural touch-points, but not overly "immersive" as their children and grandchildren might prefer. This is upper crest travel at its finest - though Abercrombie & Kent makes a concerted effort to be worldly and inviting, your experience is definitely a luxury version of any given destination. This is a travel company that offers Private Jet trips, some of which offering the chance to meet an Abercrombie & Kent family member. Think private after hours tours, exclusive outings with artisans, chefs, and winemakers; spectacular meals and accommodations that go a touch beyond comfortable. Imagine the civilized world of cocktail hour and dressing for dinner, but in the context of exploration. Perhaps you're sipping your negroni on the deck of your private suite in Kenya, gazing out across the savannah with elephants silhouetted in the distance, against the dusty yellow sunlight of dusk. This is the wonderful travel world waiting for you with Abercrombie & Kent. The majority of A&K's guests come from North America or Britain. A&K trips are definitely not for the budget traveler, but they offer deluxe lodgings and transport and exceptionally attentive service, which their customers value highly. Top Destinations Abercrombie & Kent made its name offering luxury small group and private safaris in Africa. Today they go around the world, but with the same luxurious approach. Luxury doesn't mean same-old, same-old or unadventurous though. Groups head off on Antarctic expeditions or Uganda gorilla safaris, visit Tibet or Machu Picchu, join a European or Nile river cruise, or travel to India's Pushkar Fair. You can ride deluxe trains or fly across Africa by private jet with Abercrombie & Kent. Or you can outline your own tailor-made journey under the guidance of an A&K consultant, then be accompanied by their guides throughout. Abercrombie & Kent Travel Style There could be a tendency to view Abercrombie & Kent as old fashioned when it comes to travel style. However there is a difference between old fashioned and appreciating a traditional travel style. Those who travel with Abercrombie & Kent do expect a certain kind of experience. From luggage handling to having the salad fork in the correct order, from short or non-existent lines to special assistance when needed. These expectations have become the blueprint for an Abercrombie & Kent travel experience. Transportation on an Abercrombie & Kent tour is almost always private and chartered. Exceptions would of course be rail journeys, but here you would have a private car and access to first class dining and viewing. Your journey may involve anything from helicopters, private jets, luxury coaches, and yachts. Walking is a common part of most guided tours, but you can expect simple and easy distances during your A&K itinerary. (Unless of course you are on a Gorilla Trek!). Accommodation follows a similar pattern. Luxury hotels, safari lodges, villas, you name it and it's probably available. Why Choose a Tour With Abercrombie & Kent? Abercrombie & Kent promises to deliver an authentic, "insider" travel experience, such as seeing Machu Picchu under the guidance of its former resident archaeologist. You can even ride an elegant train to get there. In Tanzania, A&K runs its own luxury safari camps. From the time they first meet you at the airport until trip end, Abercrombie & Kent promises that your trip will go as smoothly as possible -- and that their entire global organization will be dedicated toward that goal. It may strike some as contradictory to see certain parts of the world in luxury. Some countries have luxury homes, but they are only available to tourists and travelers because the locals simply occupy a different social sphere. There is a unique dependency on tourism in much of the world. Abercrombie & Kent takes this seriously, doing their philanthropic part wherever possible, giving back to the local communities.
Read more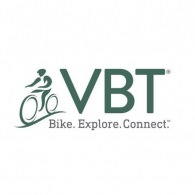 Average Price
$ 350 per day
Trip Prices
$ 3,195 – $ 3,195
Operator Type
Group Tour Operator
Trips in Luxury South America
1 Tours in Luxury South America
absorbing
Poland is fascinating. Warsaw and Krakow, especially are fantastic cities with staggering historical stories and modern vibrancy. Biking through the country side and staying in scenic villages is enthralling and extremely pleasant. Our trip leaders were extraordinary. Cheerful, expert, thoroughly knowledgeable about what we were experiencing. They always exerted extra effort to make our trip outstanding.
You could improve the way you do refunds
You could improve the way you do refunds. My husband just spent 1.5 hours on the phone dealing with the refund and it's still not clear. And it's a lot of money.
Cultural Enrichment at its Finest!
The exquisite beauty of this country is astonishing. I love cycling in every country I've been to. You really feel and see the local way of life. I enjoy experiencing local culture up close and with local guides.
VBT Bicycling and Walking offers cycling and walking vacations around the world. The company was established over 40 years ago, so has lots of experience serving active travelers. It is based in Vermont, USA. It also promises lower prices than other cycling tour companies without sacrificing quality. Most everything is included in the price, except for a few meals -- and that includes use of a customized bike on cycling tours or walking poles on walking tours, and special packages including international airfare. What Makes Them Stand Out? VBT is all about value. They offer many standard inclusions that some other tour operators do not, such as meals, airport transfers, and a special 5% 'credit' to use on a future VBT tour. They are also cycling and walking specialists, with tons of experience leading groups all over the world. Who Travels With Them? VBT attracts active travelers of all ages, but tend to focus on the adult 50+ market. As they are located in the US, groups are frequently comprised of American travelers. Focusing on value means you will likely travel with a group of like-minded companions who are more concerned with seeing the sights and breaking a bit of a sweat, than dining at the fanciest restaurants. Where Do They Operate? VBT sells tours that explore six continents. Some of their most well-known and sought after destinations include Italy, New Zealand, and France. More exotic cycling and walking tours can be found in Peru and Vietnam. Why Travel with Them? Both cyclists and walkers travel at their own pace during the day, but local trip leaders and support vans are always available, and some guided sightseeing is included. Trips are rated easy to moderate -- nothing too strenuous -- and walking or biking is usually limited to two to six hours a day. Routes and custom maps are all planned out. Another great feature on some trips is the use of e-bikes - bikes with an electronic assist to help you power up any hills you might encounter on the route. Overall, VBT has been doing these types of tours for more than 40 years, and they seem to have it down to a science.
Read more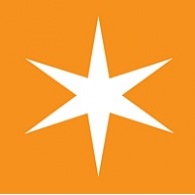 Average Price
$ 600 per day
Trip Prices
$ 4,519 – $ 8,119
Operator Type
Mixed Land & Cruise
Trips in Luxury South America
2 Tours in Luxury South America
Great trip! Kudos to Adventures by Disney for a really well done trip!
I went on this trip with some misgivings, as my only other experience with this type of tour was a winter Tauck Family Bridges tour of Italy, that was not a good experience. Well, I am SO glad I went, as my daughter and I had a marvelous time. Disney did an amazing job of organizing this trip - I still can't believe how much they managed to fit into essentially 8 days. I also can't believe how much fun it all was! The guides were tremendous. First of all, unlike Tauck (where we traveled with one tour manager), here we had two guides with us the entire time - one a licensed guide in Greece (i.e., a native, very knowledgeable about the country and able to really take us through the historical and archaeological sites) and the other an American who has been guiding in Greece for years. The interaction between the guides was very warm, as was their way of relating to the guests. This was a complete contrast with Tauck. Here people really got to know each other, the young people had a great time with each other, and, of course, Greece itself is just magnificent. I will certainly travel with Disney again!
Family friendly and culturally immersive travel from the imaginative minds at Disney. What Makes Adventures by Disney Stand Out? A majority of tour companies cater to young adults and 50+ travelers. Very few are dedicated specifically to families, and those that are often have a minimum age of 12 - with rare exceptions. Adventures by Disney is a perfect option for parents with young children seeking exciting, educational, and culturally rich vacations, with an high level of comfort. These tours are not heavy on the Disney characters or films either, so if you're dreading an all-Disney all-the-time experience, rest easy. These trips are active, often with an outdoor component, and introduce young minds to the world through interactive cultural presentations, up-close wildlife experiences, and other fun surprises. Who Will Enjoy Traveling with Adventures by Disney? It goes without saying that these trips are geared toward young families. You and your young ones will enjoy a trip with Adventures by Disney if learning through travel is a high priority, and a certain amount of physical activity is ok. Adventures by Disney trips are on the higher end when it comes to price per person. But it's important to note that almost everything is included - freeing you up to enjoy the trip with no stress about where the next activity should be, or finding a restaurant that is suitable for your families needs. On most trips with Adventures by Disney the minimum age requirement is 4 years old. Top Destinations Adventures by Disney operates their specialized family friendly itineraries all around the world. Europe and North America offer the most extensive list of trips. Select Central America and South America tours are available as well as limited tour options in Australia, China, South Africa, and Japan. Adventures by Disney Travel Style There are many trip styles to choose from through Adventures by Disney, including river cruises and large ship cruises. The travel approach with Adventures by Disney is very hands on - perfect for young minds learning about the world! You and your children will also gain exclusive insider access to some of the most incredible sights around the world. Private tours and "backstage access" are a key part of the Adventures by Disney experience. Most Adventures by Disney tours feature varying degrees of physical activity. Some are more active than others, but you should expect to be outside, enjoying nature in some capacity during your trip. Whether this means a day of kayaking trip along the Gold Coast, a hike through a magical European forest, or cycling along rivers and lakes your trip will provide plenty of time in the fresh air. All admissions to exhibits, tours, and activities are included in your package. Adventures by Disney is very focused on making sure your trip is hassle free. All transportation and accommodation during the tour are also taken care of. Why Choose a Tour with Adventures by Disney? If you've been having a hard time finding a kid-friendly tour that provides a well rounded itinerary and plenty of support, Adventures by Disney is a great place to look. Don't let the Disney name deter you from exploring these trips - it's not all floating hotel cruises. In fact most itineraries with Adventures by Disney are private - just you and your family, allowing for ample time to explore and learn about the history and culture of each destination. Every Adventures by Disney trip is accompanied by two professional, and of course kid-friendly, adventure guides and specialists. They are there to enrich your journey as well as make sure everything goes smoothly.
Read more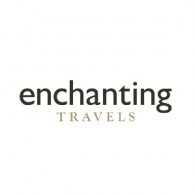 Average Price
$ 515 per day
Operator Type
Custom/Private Tour Operator
Enchanting Travels is one of a kind wonderful
Samantha Thompson is excellent and provided us with the utmost professional care to create our travel itinerary and her enthusiasm around travel experiences is deeply appreciated. Her response time is very prompt and she takes pride in crafting an experience that will befit our style and budget. We look forward to our upcoming vacation and working with Sam again.
Scam run away fast
Scam run away fast. They took my money for excursions they said they booked and never did and tried to tell me I owed a cancellation fee. They booked a hotel that was in the middle of know where when I asked to be somewhere within walking distance of activities. I went 12hours with no food bc the hotel restaurant was closed and there was no where I go get anything to eat. The staff could've cared less that my blood sugar was 44. They never called to fix things appropriately and told lies after lies. They even tried to blame the front desk staff when the front desk was going above and beyond to try to help resolve things. My trip coordinator read my messages and never responded until someone I. The company told her to follow up. Her phone cut out and she never called back. When I say this was the worst experience ever I wholeheartedly mean that. And still to this day no one has reached out to check on our trip.
Quickly arranged…
Because of a date change on another African tour we were desperate to find something on the same dates. Peter de Sousa quickly (the next morning) put together an even better trip for us! We are extremely pleased with the timely delivery of a fantastic tailor made adventure!
1-7 of 7 Providers Shown
7 Provider(s)
This is our second trip with Enchanting Travels and our second continent. Always a pleasure to work with their team, friendly and helpful.
This is our second trip with Enchanting Travels and our second continent. Always a pleasure to work with their team, friendly and helpful.
Read More
X
Unlock Member Savings
In order to see Travelstride Select deals you must sign in. We've negotiated with many of the world's best travel companies to save you money! Get the best experiences, save up to $700 per person, and be a hero to your travel companions!
We respect your privacy and take great care to protect your information. By joining you agree to our Privacy Policy and Terms of Use.
With FREE membership you:
Save up to $700 per person!*
Access private deals and offers
See personalized trip recommendations
Save favorite trips
See member program details
What is Travelstride?
Travelstride is the top community marketplace for tours, local getaways, adventure packages, and tailor-made vacations.
Now you can find, compare, and share trips from 1,000+ operators and expert trip planners. Unlike most travel agencies and websites that only show options from large companies that pay big commissions, we show you all the options we can gather, and we're adding more all the time. We want you to have all the available information to find your perfect trip, no matter who it's with. Whether you're looking for a short weekend getaway or a multi-country expedition, you can find it on Travelstride. About us.
Use Travelstride to:

Search thousands
of itineraries and match your style and budget.

Compare local
experts with renowned tour operators side by side.

Read reviews
by travelers and experts.
Save money
as a Travelstride member (it's free), with exclusive deals & rebates.
We are on a mission...
...to foster a community connecting travelers to wonderful places, people, & experiences. Learn more.
Got it