Best Venezuela Tour Companies
6 Travel Providers meet your criteria (Providers 1 to 6 shown)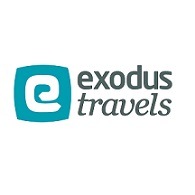 Premier
Average Price
$ 312 per day
Operator Type
Group Tour Operator
At first there were problems with…
At first there were problems with sorting out my discount entitlement. After discovery that l had booked several trips under a previous/older email the matter was satisfactorily resolved
An excellent trip
An excellent trip - just what I wanted. Encountering a very new kind of landscape for me - mountains and deserts. (We didn't see a drop of flowing water the first 4 days - and only as much snow as you could make a snowball out of.) All was very well organised - tents, routes, ECXELLENT food - even got fresh picnic fare on top of a mountain!
Easy to book our Amalfi Walking Tour…
Easy to book our Amalfi Walking Tour holiday, advisor was knowledgeable and efficient. Group flights were expensive so we opted for regional flights which were lower price but needed transport from airport to hotel which was organised by our advisor.
With over 47 years of experience with small group adventure travel, Exodus specializes in active cultural, walking & trekking, cycling and responsible wildlife tours. They offer more than 600 itineraries across more than 100 countries. Adventure can take the form of serious and active adventures -- which may involve adrenaline-producing, off-the-beaten-path roughing-it trips to the most remote areas of the world -- or food and wine, premium (five-star), family, or cultural adventures to iconic destinations, which involve more comforts and amenities. What Makes Exodus Stand Out? Booking flexibility Award Winning Tailor made adventures Responsible tourism Expert guides with extensive past experience Exodus understands that new difficulty that comes with traveling during the coronavirus. They are dedicated to offering flexible services so travelers can book with confidence. Travelers can feel safe when planning their next trip with Exodus's promised refund guarantee, Covid-19 refund commitment and 21-day no fee flexibility. The refund guarantee means that travelers will be refunded if they have to cancel for any reason. This also includes cancellations due to the coronavirus. Travelers can also transfer their trip for free up to 21 days before departure. Creating great and adventurous trips is the top priority for Exodus. They offer many pre-planned tours, but they also work with travelers to add or change existing itineraries or even create one from scratch. This allows travelers to create the perfect trip that fits their travel style, schedule and budget. Exodus is also dedicated to responsible travel in all of their tours. They strive to improve life for the planet, places and people they visit. Instead of meeting the base guidelines for eco-friendly travel, Exodus seeks more ways to leave a positive impact with their trips. This includes economic empowerment for local communities, reducing waste wherever possible and making lower carbon choices for their adventures. Each trip is led by a knowledgeable guide who has extensive past experience which adds benefits to any trip. Before working with Exodus, many guides were professional archaeologists, wildlife guides, overland drivers, mountain leaders, diving and ski specialists as well as mountain bike gurus. Who Will Enjoy Traveling with Exodus? All ages Active travelers Outdoor and nature enthusiasts Exodus travelers are a diverse bunch, and average between 35-65 years of age. However, any age traveler is welcome. Exodus creates great packages and tours for families as well as fully customized trips created from scratch. The Exodus traveler is very active, loves being adventurous, and will be less invested in luxury accommodations or a lot of museum time. You are game for anything, love the travel experience of getting to know a new destination through outdoor adventure, and learning about the culture from local guides and experts. These trips are great for those who already have a base level of physical fitness, and enjoy meeting new physical challenges. Exodus provides physical fitness guides to show how much training you should expect to do prior to departure. Top Destinations Exodus leads 600 + trips spanning all seven continents. From African safaris, to walking and wine in Italy and France to the sun-drenched Croatian coast, to trekking Patagonia, wildlife cruises in the Galapagos and cycling in Vietnam, Exodus has built out their global presence and has active adventures in nearly any destination a traveler could desire. Exodus Travel Style Exodus tours are designed for the active and adventurous traveler. This means that most tours include activities such as walking, cycling and safaris. However, for travelers who enjoy cultural and culinary, there are tours and activities for you as well. Exodus offers cultural trips based around food, festivals or family to name a few. These active adventures vary by way of difficulty from level 1-10, attracting casual cyclists and hikers as well as enthusiasts looking to really push their physical limits. Travelers can choose from guided groups, private groups, self guided tours or solo traveling. Within each travel style, Exodus offers all the same activities from cycling to wildlife and provides the top itineraries for that specific style to help travelers find what's best for them. Most accommodations are charming and locally run with 2-3 star ratings. There are some premium departures available as well as unique accommodation experiences whenever possible. Exodus travelers don't mind the lower level of luxury as the experience and destination is the highest priority. Why Choose a Tour With Exodus? If you love experiencing a new destination whether that's through the culture, unique wildlife or beautiful outdoors through active and adventurous activities, then Exodus is perfect for you. You love that sense of discovery, of challenging yourself and want to travel responsibly. Exodus offers great tours already fully packaged, but for the traveler that likes more control over their perfect trip, they offer customizable trips. Travelers get to choose not only the destination but each activity they will partake in to perfectly match their travel style and budget.
Read more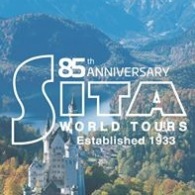 Average Price
$ 393 per day
Operator Type
Mixed Land & Cruise
Trips in Venezuela
1 Tours in Venezuela
Had a wonderful trip
I want to let you know that we had a wonderful trip and that your planning and arrangements were just perfect. We were VERY satisfied with your services and with everyone involved in our tour.
This adventure is a childhood dream come true
Amongst the packing, weighing, and pondering I want to extend my sincere appreciation to you for all of your support. This adventure is a childhood dream come true, the likes of which, is equally foreign to me. It is difficult to admit, but six months ago I didn't even know what cargo pants were. I know the "foreign" part has, at times, left me anxious, confused, and frustrated. And yet, your steady guidance has remained consistent and I am immensely grateful to you for that. You never made me feel as if my questions were irrelevant ...... OMGosh thank you so much for that Natalie. You are a credit to your profession and I am grateful you have guided me through this process.
I really loved the tours
South Africa is all by itself a magical place. When combined with people in the tourist industry who are competent, friendly and knowledgeable, a visit there can be very special. And ours was very special indeed...I really loved the tours that your company put together; they were really very well balanced.
What Makes Them Stand Out? With over 80 years of experience and tour guide specialists that provide excellent customer service, SITA World Tours is a well-developed tour operator for remote and beautiful destinations. SITA offers group travel in different shapes and sizes including tailor-made tours for small groups and those who may have specific requests. Who Travels With Them? While it depends on destinations, the demographic tends to be adults between 50-70 years old or honeymooners who are going on a private trip. SITA World Tours can accommodate trips with only two individuals though the majority of the tours consist of 15-30 persons. The price range varies anywhere between $500-$8000 per person, depending on trip style. Where Do They Operate? SITA World Tours has many destinations all over the world from Asia and the Middle East to Europe, Australia, South America and more. Travel style varies from luxury trains, women only trips, and cruise extensions. Why Travel With Them? SITA World Tours has destinations all over the world and a very flexible customized program. They pay close attention to detail, ensuring each individuals needs and requests are catered to, and offer a wide range of trip types and styles. Commonly Searched Together: Compare SITA World Tours with these other tour companies SITA World Tours vs Peregrine
Read more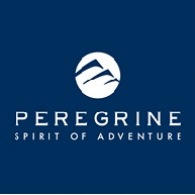 Preferred
Peregrine Adventures
#7 Pick of 16 Venezuela Tour Companies
View Profile
Average Price
$ 396 per day
Operator Type
Group Tour Operator
Trips in Venezuela
1 Tours in Venezuela
Expect I'm not the only one
they are 'fair weather friends' I did not receive so much as an email advising of changes in the cancellation policy, discovered when I contacted them to cancel. I now receive automated emails/msgs as I attempt to work through this. The email states I may contact them on 31 July to discuss the matter!....4 months away. I'm absolutely stunned by how shoddy this outfit is....who knew?! Out of pocket $4000. Expect I'm not the only one.
Highly Recommended
Currently experiencing "Cruising the Thai Islands" with Peregrine and I am loving everything! The local knowledge and immersive experiences are second to none and our guides are extraordinary
Highly Recommended
Currently experiencing "Cruising the Thai Islands" with Peregrine and I am loving everything! The local knowledge and immersive experiences are second to none and our guides are extraordinary
With Peregrine Adventures, 'anywhere is possible.' Based in Australia, Peregrine has led small-group, 'soft' adventure-style trips worldwide for over 30 years. It was one of the first operators to employ local leaders, a practice that is now widespread in guided travel. What Makes Them Stand Out? While considering itself an adventure travel company, Peregrine promises to "smooth down the bumps and rough edges." In short, it's more about soft adventure with added comforts than roughing it. Group sizes are kept small, with no more than 16 travelers per trip. Its philosophy is that while "seeing the famous sites is a must, it's those memories of wandering through a little village or sharing dinner with a local family that leave a lasting impression." The small-group aspect allows for more time to absorb the nature of the places visited, and to make a minimal environmental impact on them as well. Who Travels With Them? While Peregrine is a global company, many of its travelers originate from Australia and New Zealand. However, their groups can be geographically diverse, with most travelers 50+ years of age. Where Do They Operate? Peregrine offers a wide variety of exciting global destinations, with 200 trips across 80 countries -- spanning from Egypt to Turkey to Canada trips! The company is perhaps best known for its Himalayan trekking excursions to far-flung destinations including Nepal, Bhutan, and Tibet. It was a pioneer in high-altitude trekking and these trips remain among their most popular today. How Does it Work? Most travel is by private, air-conditioned minibus, but you might find yourself on a houseboat in Kerala, India, a tuk-tuk in Sri Lanka, or a mountain lift on the best Switzerland tour you've ever experienced. Lodging and dining is at smaller, locally run hotels and restaurants. You might also dine with locals from time to time, and stay with local families or at campsites as well. Why Travel With Them? Peregrine is a good choice if you're looking for a bit of a softer landing with respect to transportation and accommodations but still crave an authentic, off-the-beaten-path experience. If you're looking for more individual travel, Peregrine will craft independent journeys, arrange self-guided walking and cycling tours, or arrange private group and tailor-made trips. It's your choice. Peregrine also helps support various community and conservation projects via its ties with the Intrepid Foundation. Tweets by PeregrineSpirit
Read more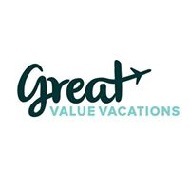 Preferred
Trip Prices
$ 5,005 – $ 5,005
Operator Type
Group Tour Operator
Trips in Venezuela
1 Tours in Venezuela
The hotel and hotel staff (Riu plaza in…
The hotel and hotel staff (Riu plaza in manhatan) were fabulous, check in and check out were easy/simple. There were daily fees from the hotel I was not initially aware of, but even with these the overall value for the cost for the stay/breakfast/etc was fantastic. We will definitely use again!
Our second trip through GVV
Our second trip through GVV! Everything was so smooth and we recommend them to everyone. It was a beautiful trip to Iceland!
Get us room at a run down place
Get us room at a run down place, worst than motel 6 even though we paid very high price, mold in the tub, very bad patch up wall probably got infected with mold, the hotel management told us since we bought through third party they are not responsible. We expect full refund from Great vacations if we did not get refund, this will be the time we took vacation through Great vacations and possible exposed on Face book and other web sites.
Great Value Vacations provides pre-packaged, competitively priced vacation itineraries suitable to all traveler types. They are owned by DH Enterprise and Associates, Inc. What Makes Great Value Vacations Stand Out? Professionally planned itineraries Flight & car rental available Local insights Budget minded Unlike traditional guided tours, Great Value Vacations provides professionally planned packages for independent travelers booking a vacation. Everything from flights to car rental is available through the Great Value Vacations booking process. Itineraries are designed by locals, so you can get a true sense of local authentic living while on your vacation. Their packages are competitively priced, and designed by an extensive network of travel experts. You can choose from among several types of trip and their reviews speak for themselves in customer satisfaction. Accommodations and activities are hand selected by their local experts or the "feet on the street" as they call it. They choose only the highest quality places to send you and your travel companions. Who Will Enjoy Traveling with Great Value Vacations? Independent planners Budget travelers All ages Travelers who want a fully vetted itinerary and the peace of mind that comes with having all components taken care of will love the experience of a Great Value Vacations package. Because of the great variety they have available, families, older travelers, and young professionals can all find something suitable on Great Value Vacations. It's important to note that these trips are not a traditional group tour or private tour, with a guide. If you are looking for a different kind of packaged pre-set itinerary with a fellow group of travelers, we recommend checking out a few different group tour companies first. These packages are great for independent minded travelers who still like the idea of a professionally planned itinerary, with unique experiences and activities, but plenty of free time. Great Value Vacations is also great for having all services in one place - including visa information, flight booking, hotel booking, and car rental. Great Value Vacations is also a great options for budget travelers. They partner with various deals sites like Groupon to provide ongoing deals and specials (although the voucher system might be a bit complicated). Top Destinations Great Value Vacations operates tours in Africa, Asia, Europe, and The Caribbean. Travel styles include everything from all inclusive resort experiences, to quaint Bed & Breakfasts, to fully escorted tours, to rail journeys. Great Value Vacations Ireland trips are quite popular, particularly now as Ireland has remained open to travelers during the Coronavirus pandemic. You can find several different affordable independent and self drive Ireland packages through Great Value Vacations. Similarly, many American travelers are considering domestic travel for the next vacation. Great Value Vacations United States trips are a great choice for keeping the budget low and finding fun unique ways to explore your own backyard. Great Value Vacations Travel Style Adventurous Local culture Active Flexible Driving The Great Value Vacations travel style is about convenience coupled with confidence - for an unforgettable adventure. Most of their packages involve driving, and their rental car availability is comprehensive as well as a big part of the value when using a Great Value Vacations package. Itineraries include detailed directions, all your hotel information, and other important documents are available within 30 days of your booking. You are required to print all necessary documents provided to you via their Traveler Portal. Most packages include a few guided day tours and several activities ranging from cultural to active. There are several vacation types and themes to choose from that are available through Great Value Vacations. These include everything from Luxury to Self Drive Vacations (which is one of their most popular). Why Choose a Tour with Great Value Vacations? For the ease of booking a package all in one place, Great Value Vacations is a top choice. Their packages have the propensity to be a bit standard, however given that they are created by local experts - all itineraries bring a little something special to the itinerary. You'll definitely see the important sites, as well as get some locally immersive hidden gems. They bring all facets of planning travel into one place, at a competitive price, taking care of all the factors that can make planning travel stressful. They have an easy to use online booking system, eliminating the need for you to take any extra steps. It's important to note that some travelers may find the Great Value Vacations booking model a bit convaluted. They are very much geared toward budget travelers which means you can may see them listed on sites like Groupon or other deals aggregators. Great Value Vacations Covid-19 Travel Update In response to the uncertainty surrounding Covid-19, Great Value Vacations is currently postponing all bookings, based on the travel date, current news, and country travel policies. This precaution is in place at least until November 2020 and will likely be extended beyond that. At this time any current bookings with Great Value Vacations remain non-refundable.
Read more
AfricaExperts by Goway
#13 Pick of 16 Venezuela Tour Companies
View Profile
Operator Type
Group Tour Operator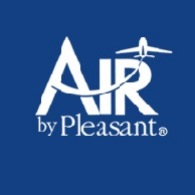 Air by Pleasant
#14 Pick of 16 Venezuela Tour Companies
View Profile
Operator Type
Group Tour Operator
1-6 of 6 Providers Shown
6 Provider(s)
X
Unlock Member Savings
In order to see Travelstride Select deals you must sign in. We've negotiated with many of the world's best travel companies to save you money! Get the best experiences, save up to $700 per person, and be a hero to your travel companions!
We respect your privacy and take great care to protect your information. By joining you agree to our Privacy Policy and Terms of Use.
With FREE membership you:
Save up to $700 per person!*
Access private deals and offers
See personalized trip recommendations
Save favorite trips
See member program details
What is Travelstride?
Travelstride is the top community marketplace for tours, local getaways, adventure packages, and tailor-made vacations.
Now you can find, compare, and share trips from 1,000+ operators and expert trip planners. Unlike most travel agencies and websites that only show options from large companies that pay big commissions, we show you all the options we can gather, and we're adding more all the time. We want you to have all the available information to find your perfect trip, no matter who it's with. Whether you're looking for a short weekend getaway or a multi-country expedition, you can find it on Travelstride. About us.
Use Travelstride to:

Search thousands
of itineraries and match your style and budget.

Compare local
experts with renowned tour operators side by side.

Read reviews
by travelers and experts.
Save money
as a Travelstride member (it's free), with exclusive deals & rebates.
We are on a mission...
...to foster a community connecting travelers to wonderful places, people, & experiences. Learn more.
Got it