Best Wheelchair Travel Tour Companies
3 Travel Providers meet your criteria (Providers 1 to 3 shown)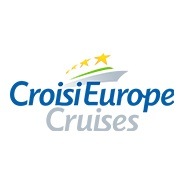 Preferred
Average Price
$ 91 per day
Operator Type
River Cruise Line
Trips in Wheelchair Travel
2 Tours in Wheelchair Travel
Great tours and food! Exceptional customer service
As a female solo traveller, I especially appreciated CroisiEurope's summer special waiving single supplements. I am non-EU national, and very much enjoyed the international clientele . My flight arrived later than the prescribed boarding time, the crew had my cabin ready, and held dinner. Both land side New York office and the onboard crew were very welcoming, and most attention to detail. Special recognition to Charina, my reservation agent, and Daniel the ship's purser. The vessel's decor is very discreet, comfortable, and relaxing -- no neon, casino, etc. The elegance one would expect from a French company. The land tours were very comprehensive, in comfortable coaches, with sufficient rest stops. Lunches ashore were included, as appropriate. As advertised, both alcoholic and non-alcoholic beverages were included. In-town shopping was available, but not forced. In all, a delightful experience. I look forward to another voyage with CroisiEurope. The company offers so many unique intineraries, it may be difficult to select.
A memorable four nights on the Seine - Le Havre to Paris
We had never been on a European river cruise before and chose this one for its brevity, just four nights. We were very happy with our choice and heartily recommend Croisieurope to travelers seeking affordable luxury plus top-flight service. The Renoir was refurbished to a very high standard in 2018 and it shows—comfortable beds, a ship-shape bathroom, lots of clever storage, individual climate control, big picture windows that open to let in fresh air. From the moment we arrived on board, the staff handled everything with professionalism and aplomb. The food in the restaurant (three meals a day with wine) was generous and truly delicious, and the shore excursions were all excellent: Honfleur, Deauville, a noted Calvados estate, Rouen, and Versailles. In each location we had a different guide, all bilingual and well-versed in the particular site's history. We really didn't have to to do anything except show up each day! What a treat. The Seine scenery was gorgeous and the boat was extremely comfortable—we loved that we could stay in our cabin, relax on various decks, or attend onboard activities, including a lively dance performance by a Normandy folk troupe. Even though we were the only English speakers on the cruise, the bilingual staff were always on hand to help us, and the other passengers (mostly French with a few Belgians/Swiss) were friendly and tolerant of our basic French. After our final night sleeping aboard the boat on Quai de Grenelle in Paris, we were rather sad to depart the beautiful Renoir.
The food, tours and service on the Miguel Torga exceeded our expectations, and we felt very safe with the Covid precautions being taken on board.
The food, tours and service on the Miguel Torga exceeded our expectations, and we felt very safe with the Covid precautions being taken on board. Masks were universally worn by staff and passengers both on the boat and during excursions. There were many hand sanitizer stations. It was reassuring to see safety protocols being enforced, but the crew managed it without disrupting the relaxing atmosphere of our vacation. We had such a wonderful time on our cruise and absolutely intend to travel with CroisiEurope again. I was especially pleased with the attention to detail regarding food preferences and requests. I have a shellfish allergy, and our kids didn't always like what was on the menu. The chef and staff always made every effort to accommodate and please us. Our guide Deborah on the excursions was so informative and made great suggestions for sightseeing and shopping. I liked the way the excursions were managed by touring in the morning with lunch and sailing in the afternoon. We were the only Americans on board with mostly French speakers, but everyone was friendly, and we had no communication issues with the crew. Entertainment was simple but fun with games or local talent coming aboard for flamenco or folk singing and dancing. There were only 62 passengers and no young children. Our kids were 12 & 17, and they were happy with the pool on board, which was small, but ideal for cooling off after a morning in port. They surprised our 17-year-old with a special dessert on her birthday. We've been on several other riverboat cruises (Viking, Peter Dielmann, Vodohod), and they did not match the value and service provided by CroisiEurope.
CroisiEurope is an independent, family owned business that specializes in providing river cruises throughout Europe. The Company sets itself apart from other river cruise lines by including French cuisine aboard created by Michelin-starred chefs.
Read more
Preferred
Abercrombie & Kent
#9 Pick of 24 Wheelchair Travel Tour Companies
View Profile
Average Price
$ 704 per day
Trip Prices
$ 11,495 – $ 11,495
Operator Type
Group Tour Operator
Trips in Wheelchair Travel
1 Tours in Wheelchair Travel
Overpriced, too much crammed into each day, and important aspects of the trip dropped....with no advance notice
Wings over Mediterranean Sept 2022. Other than the intra-city flights which were first class private jet, the rest was......average. Tour buses with windows too small to see any passing points of interest. A 250 sq ft "luxury" hotel room---thought I was in a Motel 8. Museum tours led by local experts who over-talked so long that they cut into anything that was planned for the remainder of that day. Restaurants....3 in particular very small, crowded, and not even remotely above average. Written itinerary says "and then return to your host city and enjoy the rest of the afternoon at your leisure." No way...we usually got back to the hotel around 5:30 after already passing up at least one planned exhibit. We had no special tour group privileges...we were just part of the pack and were overrun by tourists at every stop. $40,000 per person....a big huge "ouch"
COMPANY IS IN REAL FINACIAL TROUBLE
THIS COMPANY HELD ME FINACIALLY HOSTAGE FOR A AFRICAN MAY 2021 SAFARI. I HAD TO CANCELL THE SEPTEMBER 2021 TRIP BECAUSE THEY BASCIALLY STEALLING MONEY FROM ME. DO NOT BOOK WITH THEM.
Exceptional Tour of Italy's Treasures
We took the A & K Small Group Tour to Rome, Florence & Venice. The experience exceeded expectations! Wonderful itinerary (with the ability to flex to the group's unique needs & requests!). Our guide (Emmanuela) was exceptional! Fun, extremely organized, considerate of all group members & always making sure that we had a 5-Star experience. Highly recommend this company (& this tour) - we will travel with A & K again!
Co-founded by current CEO Geoffrey Kent in 1962, Abercrombie & Kent started out in modest fashion as an African safari operator, but quickly grew into one of the world's premiere luxury travel brands. Today they cover the globe, with 50 offices worldwide. What Makes Abercrombie & Kent Stand Out? Award-winning luxury tour operator Insider-access opportunities Focus on culture, wildlife, and history Abercrombie & Kent is one of the world's leading luxury travel companies. The emphasis is very much on luxury here -- whether it's small-group travel (limit of 18 per group), tailor-made journeys, expedition cruises, train travel, African safaris, European barge cruises, or any of its many other offerings, just about everything A&K arranges is top of the line. They are specific in their travel style, promising superior and attentive service, comfort, and cultural exploration. While this may seem exclusionary - and the prices are quite a barrier to entry. Luxury travel might have a reputation for being swanky and even perhaps a bit dull, particularly for those who travel for adventure, the image being a glass of champagne all day long, moving from meal to meal, sitting on the private deck of a cruise ship. This perspective is a misnomer however, as there is quite a bit of action available on tours with Abercrombie & Kent. Enjoy invigorating walks, hikes, get outdoors to remote locations, meeting local people and learning about their cultures; experience the thrill of getting up close to waterfalls, and poise your camera for the perfect shot on a safari. Then retire to your room for a cocktail before dinner. Who Will Enjoy Traveling With Abercrombie & Kent? Ages 65-75 Luxury travelers Abercrombie & Kent travelers embody an adventurous spirit, but enjoy the finer things as well. "Elegant exploration" is one way to put it. These travelers appreciate a slow pace and personalized attentive service. The age range tends to be older - baby boomers and seniors looking for a relaxing experience, with many cultural touch-points, but not overly "immersive" as their children and grandchildren might prefer. This is upper crest travel at its finest - though Abercrombie & Kent makes a concerted effort to be worldly and inviting, your experience is definitely a luxury version of any given destination. This is a travel company that offers Private Jet trips, some of which offering the chance to meet an Abercrombie & Kent family member. Think private after hours tours, exclusive outings with artisans, chefs, and winemakers; spectacular meals and accommodations that go a touch beyond comfortable. Imagine the civilized world of cocktail hour and dressing for dinner, but in the context of exploration. Perhaps you're sipping your negroni on the deck of your private suite in Kenya, gazing out across the savannah with elephants silhouetted in the distance, against the dusty yellow sunlight of dusk. This is the wonderful travel world waiting for you with Abercrombie & Kent. The majority of A&K's guests come from North America or Britain. A&K trips are definitely not for the budget traveler, but they offer deluxe lodgings and transport and exceptionally attentive service, which their customers value highly. Top Destinations Abercrombie & Kent made its name offering luxury small group and private safaris in Africa. Today they go around the world, but with the same luxurious approach. Luxury doesn't mean same-old, same-old or unadventurous though. Groups head off on Antarctic expeditions or Uganda gorilla safaris, visit Tibet or Machu Picchu, join a European or Nile river cruise, or travel to India's Pushkar Fair. You can ride deluxe trains or fly across Africa by private jet with Abercrombie & Kent. Or you can outline your own tailor-made journey under the guidance of an A&K consultant, then be accompanied by their guides throughout. Abercrombie & Kent Travel Style There could be a tendency to view Abercrombie & Kent as old fashioned when it comes to travel style. However there is a difference between old fashioned and appreciating a traditional travel style. Those who travel with Abercrombie & Kent do expect a certain kind of experience. From luggage handling to having the salad fork in the correct order, from short or non-existent lines to special assistance when needed. These expectations have become the blueprint for an Abercrombie & Kent travel experience. Transportation on an Abercrombie & Kent tour is almost always private and chartered. Exceptions would of course be rail journeys, but here you would have a private car and access to first class dining and viewing. Your journey may involve anything from helicopters, private jets, luxury coaches, and yachts. Walking is a common part of most guided tours, but you can expect simple and easy distances during your A&K itinerary. (Unless of course you are on a Gorilla Trek!). Accommodation follows a similar pattern. Luxury hotels, safari lodges, villas, you name it and it's probably available. Why Choose a Tour With Abercrombie & Kent? Abercrombie & Kent promises to deliver an authentic, "insider" travel experience, such as seeing Machu Picchu under the guidance of its former resident archaeologist. You can even ride an elegant train to get there. In Tanzania, A&K runs its own luxury safari camps. From the time they first meet you at the airport until trip end, Abercrombie & Kent promises that your trip will go as smoothly as possible -- and that their entire global organization will be dedicated toward that goal. It may strike some as contradictory to see certain parts of the world in luxury. Some countries have luxury homes, but they are only available to tourists and travelers because the locals simply occupy a different social sphere. There is a unique dependency on tourism in much of the world. Abercrombie & Kent takes this seriously, doing their philanthropic part wherever possible, giving back to the local communities.
Read more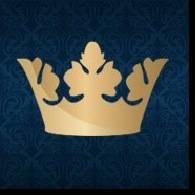 Preferred
AMA Waterways
#10 Pick of 24 Wheelchair Travel Tour Companies
View Profile
Average Price
$ 429 per day
Trip Prices
$ 7,218 – $ 7,218
Operator Type
River Cruise Line
Trips in Wheelchair Travel
2 Tours in Wheelchair Travel
I've sailed with AmaWaterways 4 times
I've sailed with AmaWaterways 4 times. They are the best! You become family. I can't wait to sail with them again!
Cancel for any reason
AMA's "Cancel for any reason" insurance is bogus. It should be called rebook for any reason.
There is no better society
Er is geen betere maatschappij!!!!!
Known especially for its top-notch onboard regional cuisine, Ama is the only river cruise line to join La Chaine des Rotisseurs, a prestigious gastronomic society. Passengers tend to be affluent, over age 50, and interested in a mostly casual, all-inclusive experience with minimal hassle; cruise directors make sure everything runs smoothly. Good service is prized. Ama has won awards for its spacious, stylish cabin designs, and passengers can expect lots of complimentary perks: shore excursions, wine and beer at lunch and dinner, Internet access in every cabin (in Europe), and bicycles for use in port are all included in the price. Many cabins in its newer ships have both French and outdoor balconies. Originally called Amadeus Waterways when it was founded in 2002, California-based AmaWaterways later changed its name but hasn't changed its prime customers: mostly North Americans, British, Australians, and English-speaking Europeans (English is the official language onboard). Ama has undergone rapid expansion and now cruises on three continents. Europe tops the roster, with fifteen ships sailing the Danube, Rhine, Main, Moselle, Douro, Seine, and Rhone rivers. Three ships ply the Mekong and Irrawaddy rivers in Southeast Asia, while Russia (on the Volga-Baltic Waterway between Moscow and St. Petersburg) and Africa (on the Chobe River in Botswana) each sport one ship.
Read more
1-3 of 3 Providers Shown
3 Provider(s)
X
Unlock Member Savings
In order to see Travelstride Select deals you must sign in. We've negotiated with many of the world's best travel companies to save you money! Get the best experiences, save up to $700 per person, and be a hero to your travel companions!
We respect your privacy and take great care to protect your information. By joining you agree to our Privacy Policy and Terms of Use.
With FREE membership you:
Save up to $700 per person!*
Access private deals and offers
See personalized trip recommendations
Save favorite trips
See member program details
What is Travelstride?
Travelstride is the top community marketplace for tours, local getaways, adventure packages, and tailor-made vacations.
Now you can find, compare, and share trips from 1,000+ operators and expert trip planners. Unlike most travel agencies and websites that only show options from large companies that pay big commissions, we show you all the options we can gather, and we're adding more all the time. We want you to have all the available information to find your perfect trip, no matter who it's with. Whether you're looking for a short weekend getaway or a multi-country expedition, you can find it on Travelstride. About us.
Use Travelstride to:

Search thousands
of itineraries and match your style and budget.

Compare local
experts with renowned tour operators side by side.

Read reviews
by travelers and experts.

Save money
as a Travelstride member (it's free), with exclusive deals & rebates.
We are on a mission...
...to foster a community connecting travelers to wonderful places, people, & experiences. Learn more.
Got it