Trip prices
$ 2,595
-
$ 9,190
Member Savings
Save up to $700!
Sign in to see which companies give additional savings to Travelstride Members (it's free )
Overview
Age Range: Primarily 50+
Average Tour Price: $4,538
Average Tour Duration: 15 Days
Group Size: Small groups - between 10 and 16 travelers, max of 24 on small ship cruises
Travel Style: Culturally immersive and local experiences. Walking between 3-6 miles a day.
Compare to Overseas Adventure Travel (O.A.T. Tours)
Overseas Adventure Travel (O.A.T. Tours) Reviews & Ratings
99% Recommend
My favorite OAT adventure
I went to this adventure with my sister-in-law and we had the absolute best time! Our guide were all amazing and our trip leader Martin was exceptional! My sister-i-law had a fall the day we were to meet our group and Martin helped us navigate the urgent care, got her stitched up and stayed by our side until she was tucked into our room. What a waRead more about review stating My favorite OAT adventurey to meet your trip leader but also we knew we were set up with a caring and kind man from the start! This was a truly unique adventure with large cities and also the most serene scenery on earth!
I write this in the mist of the recent pandemic and hope that as soon as this all settles down we can take another trip with OAT. It will be hard to match this trip but we will try!
Show more
We visited Panama on this trip with OAT
We visited Panama on this trip with OAT including walking through El Chorrillo neighborhood and listening to the stories of the survivors of the US invasion. We would recommend the movie "The Panama Deception," a documentary of the US invasion. It tells a different story that the US government and media reported at the time. Certainly more informaRead more about review stating Additional movie recommendation for Panama visitorstive that "The Tinker of Panama."
You can find the movie online at https://www.c-span.org/video/?467566-1/the-panama-deception
Show more
India was on my bucket list.
India was on my bucket list. I have travelled with OAT many times and knew if any company could show it to me properly it was them. The trip surpassed any expectation I could have imagined. We stayed in palaces and drove by shanty towns. India is so full of contrasts, all kinds of contrasts. Riots of scents, color, sounds, come at you all at once.Read more about review stating 2018 Heart of India The best food you will ever have, cheap custom made silk clothing, and monuments that float at sunrise. All this and more is waiting for you. DO NOT miss this trip, it will change how you see yourself, others and humanity.
Show more
This trip has been one of the best with OAT so far
This trip has been one of the best with OAT so far. The sightseeing, food, and most of the accommodations were very good. Our tour guide, Anuja Skaria, was absolutely outstanding. She went out of her way to take u to many places not included in the itinerary. She was most attentive to detail.
Show more
Interesting travel
We thoroughly enjoyed our trip led by a fantastic leader - Pum from Thailand. He was an excellent mentor for all of the local guides and allowed them to lead in their respective countries and stepped in only if something was not right.
I have several suggestions for those who might be taking this tour. The very best place to shop is the night Read more about review stating Interesting travelmarket in Luang Prabang. That is also the city that we enjoyed the most. We could have even stayed there another day. There were excellent restaurants there - an Italian one and a French one to name a few and the small hotel was delightful.
The Angkor Paradise Hotel in Phnom Penh had the best massages that we had anywhere. They offered a Swedish Massage for 1 hour and we should have had the 90 minute one as the time went so fast. That also was a lovely hotel.
In Vietnam, when you have the Mekong Delta discovery, try to have your trip leader give you time to shop at the place where you get on the boat and also return to that same place. We were able to have 15 minutes to shop there, which was not enough. Much nicer things can be found here than in the large market in Saigon. It is the only place where I was able to buy the embroidered T shirts than are so plentiful in North Vietnam, but found nowhere else in the South. You might have to ask to see them. I had purchased some of them 17 years ago in Hanoi and they are so good that after being washed multiple times, they look as good as new. The coconut
candy factory also has some good bargains.
Although we had previously toured 2 of these countries with OAT, this was a very good overall tour of the 4 countries.
Our return trip through was canceled because the Hong Kong airport was closed due to Covid. OAT allowed us to stay an extra day in Saigon and found us another way home. They went way above what we expected in helping us, keeping us informed, and paying for our extra day at the excellent Orchids Hotel in Saigon. This is why we continue to travel with OAT.
Show more
Safari Serengeti:Tanzania Lodge & Tented Safari
I am sure I completed a survey and gave this trip, particularly our Trip Leader Samson Mweta, highest marks.
Show more
Save up to 32% off trips to every continent on earth
Redeem anytime before 2023. Last minute changes OK.
Get a full refund.
Editorial review of Overseas Adventure Travel (O.A.T. Tours)
Founded in 1978, Overseas Adventure Travel specializes in small group and small ship adventure tours. Overseas Adventure Travel (OAT) is now part of the Boston-based Grand Circle Corporation, which also includes Grand Circle Travel and Grand Circle Cruise Line.
Quick Facts
Founded in 1978
Very welcome to solo travelers - Free or low single supplement
Average Tour Price - $4,538
Average Tour Duration - 15 Days
Small Groups - between 10 and 16 travelers, max of 24 on small ship cruises
Travel Style - Culturally immersive and local experiences. Walking between 3-6 miles a day
Age Range - Primarily 50+
What Makes Overseas Adventure Travel Stand Out?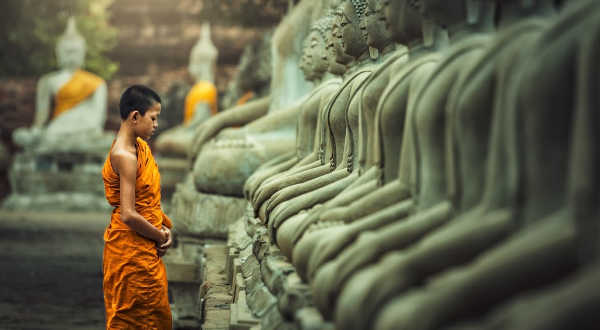 Overseas Adventure Travel is solo traveler friendly. They offer free or low single supplements. OAT understands that solo travelers desire to follow their own schedule, desires and needs. They help handle all the details to make sure your trip is affordable, easy and enjoyable.
A major focus of OAT is cultural immersion. Travelers can expect to visit local schools, churches, and homes (where you might be treated to a home-cooked meal). Experienced guides -- all fluent in English -- lead groups off the beaten path when possible.
OAT strives to give back to the world they send travelers around. A portion of all proceeds goes to the Grand Circle Foundation, which supports cultural and educational programs in the countries visited.
Who Will Enjoy Traveling With Overseas Adventure Travel?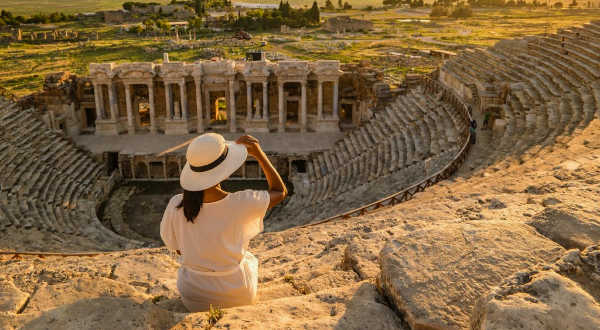 OAT specializes in small group tours around the world serving Americans aged 50 and older. They appeal to the old fashioned - the fact that they still offer a physical catalogue is testament - and their travel style reflects an appreciation of the classics coupled with an adventurous spirit to explore each destination deeper and from a local perspective.
Overall, prices fall into the moderate range, and are especially a bargain for solo travelers, who can save substantially by not having to pay for single supplements. Accommodations are designed to be both comfortable as well as unique and in keeping with the local spirit of the destination. If your hostelling days are over but you feel too adventurous for a standard hotel, OAT will be a great company to travel with.
OAT travelers are those with a passion for culture. They don't just want to see a destination, they want to experience it. For these travelers, spending a day in a Maasai village in Kenya, eating dinner with a local family in Chile's oasis town and interacting with local musicians at the bustling Libertad Plaza in San Salvador, Belize is a welcomed adventure.
Top Destinations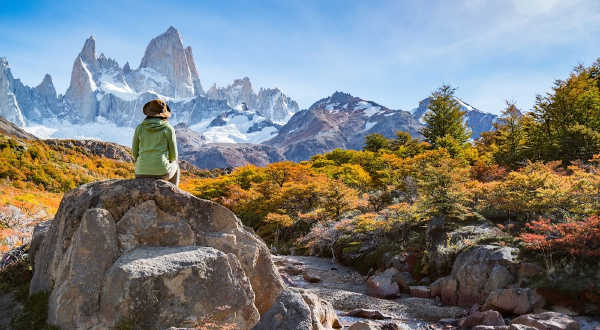 OAT operates tours all over the world, specializing in remote, off the beaten path destinations. African safaris are an especially popular offering, though you can also travel to Japan, India, Peru, Iceland, Vietnam, Albania, or Morocco, to name just a few of its far-flung destinations. OAT also runs small-ship cruises through the Galapagos, on the Amazon, and along the Turkish coast.
OAT Travel Style
With Overseas Adventure Travel you'll find a combination of transportation and accommodation styles, but all with an element of comfort. Groups are small, with a max of 16 (24 on small ship cruises).
Accommodations vary, but generally favor being local and non-traditional over a basic centrally located hotel. Their exact words are "emphasis on authenticity, rather than amenities".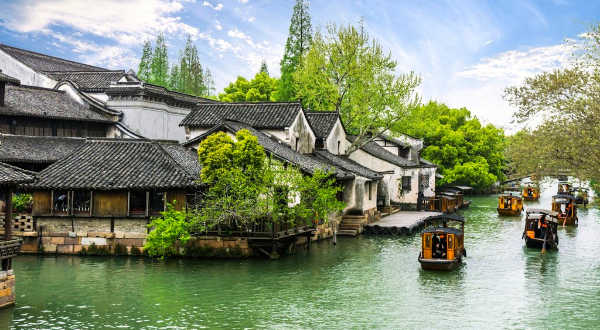 Their style is all about unique and meaningful cultural interaction. While you'll learn the history and see the famous sights, their true focus is about people and connections. This means you'll enjoy meals with local families, like you're just a friend over for dinner; visit schools and see the amazing work being done in small communities. The visceral understanding and perspective that comes from learning to cook traditional meals and make traditional crafts is what you'll find on an OAT tour.
Why Choose a Tour with OAT?
OAT offers a unique up close and personal experience, guaranteeing that its groups will never exceed more than 10-16 travelers. A spirit of spontaneity is part of what makes traveling with OAT special, as they strive to take advantage of every interesting opportunity during a trip.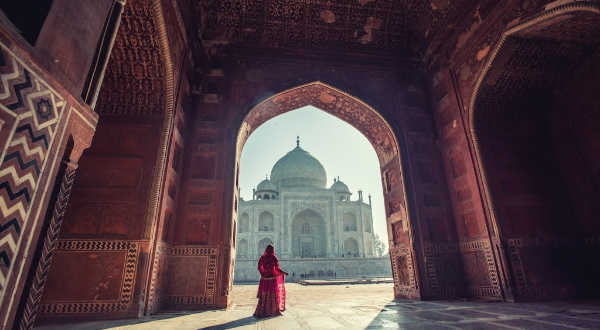 Traveling with Overseas Adventure Travel allows for an in depth cultural travel experience in comfort. Many opportunities exist for travelers to find deals, and it's a great way to meet new friends in a similar age range.
If you traveled extensively in your youth and are not ready to slow down, but perhaps are looking for a few more logistical ducks to be taken care of for you, OAT could be the perfect fit. They offer a variety of options for more independent minded travelers, as well as ample free time to explore and plan your own adventure during cruise port stops and on their group tours.
Alternatively, if this is your first travel experience, OAT will be a great starting point. You'll gain cultural insights, meet locals, as well as hit on all the best tourist sites that provide cultural and historical context to your destination.
Overseas Adventure Travel Covid Safety Precautions
Through December 31st 2020, Overseas Adventure Travel is offering Risk Free booking. You can transfer your departure with all change fees waived.
Some countries are beginning to reopen to international visitors with entry restrictions while others have remained closed. Stay up to date and see a full list of which countries are open »
Unlock Community Benefits
Travel better together
Save favorite trips and itineraries
Get insider insights
Receive personalized recommendations
...and much more
About the company
From Overseas Adventure Travel (O.A.T. Tours)
Overseas Adventure Travel offers unique small group adventures worldwide to Americans over 50. By land and sea, we explore on—and off—the beaten path with a resident OAT Trip Leader, immersing ourselves in local cultures, sampling unique modes of transportation, and staying in authentic lodgings that reflect the essence of your destination. Grand Circle Small Ship Cruises serves both our GCT and OAT brands with an award-winning fleet known for exceptional value and high-quality experiences in Europe, Asia, Africa, and South America. Custom-designed according to our travelers' specifications, our fleet includes 50+ small river and ocean-going ships that we own or privately charter.
Grand Circle Corporation is a global enterprise—comprised of a family of travel companies—committed to changing people's lives by offering high-impact experiences to our travelers and building local communities through philanthropy, social entrepreneurship, and volunteerism.
Simply by traveling with OAT, you support the work of the nonprofit Grand Circle Foundation, which was created with the mission of changing people's lives through travel—both those of our travelers, and of the people who welcome us so warmly into their homelands.
Journey with the Leader in Adventure Travel and Watch Your Dreams Take Flight: It is the stuff of dreams: gazelles bowing to lap at a glassy pool in the Serengeti as the vast sky turns purple with night, the tiered splendor of the Himalayas, rising behind a Tibetan monastery. Dreams like these are everyday realities for OAT travelers, thanks to the principles which ground every OAT adventure: value, choice, discovery, and carefully paced itineraries.
Our Value puts your travel dreams within reach: OAT can help you realize your travel dreams for a lot less than you thought possible. Together with our regional offices located throughout the world, we've been able to establish long-term relationships with many local vendors and hotels. Buying direct brings down our costs—and allows us to pass the savings on to you. And negotiating directly for hotel space also allows us to secure as many single room allotments as possible for our solo travelers. That way, we can also extend our great value to solo travelers. In fact, we offer the best value for solo travelers, guaranteed.
The Choice is yours: You'll always have plenty of choices with OAT. We offer you a breadth of awe-inspiring travel destinations—from the peaks of the Andes to the sweeping desert sands of the Sahara to the rugged natural beauty of Iceland. You'll also enjoy more trip extension choices than ever before—like hiking to ancient monasteries in Bhutan or discovering the Moai monolithic rock statues on Easter Island. You have plenty of choices within each adventure, too, including several interesting optional tours. And the free time we've woven into our itineraries allows you plenty of opportunities for independent exploration. You can shop, unwind, perhaps linger at a sidewalk café, visit an interesting gallery or museum, or explore a cobbled street that caught your eye earlier in the day. You can do as much or as little as you want on an OAT adventure—the choice is yours.
OAT Difference
Adventure Travel: Adventure travel with OAT is a journey beyond the familiar, one that takes you into the very heart of a destination—to meet people where they work and live.
OAT Advantages: Journey with the leader in adventure travel and watch your dreams take flight, thanks to the principles which ground every OAT adventure: value, choice, discovery, and carefully paced itineraries.
Small Groups, Big Discoveries: When you discover the world in an OAT small group, you'll journey off the beaten path to the places the big tour groups miss—and enjoy an intimate, discovery-filled adventure filled with personal connections, shared experiences, and treasured memories.
Trip Leaders: No matter where in the world you venture with OAT, you'll have one of our resident, expert Trip Leaders by your side. All are fluent in English and possess the skills, certification, and experience necessary to ensure an enriching adventure.
Airport Transfers: We've listened to your feedback, and will now offer international airport transfers to and from your hotel to our travelers who choose to purchase their own airfare on OAT adventures as part of our Personalize Your Trip program, which allows you create the OAT adventure that's right for you.
Personalize your trip: OAT travelers have long expressed the desire to decide exactly where they're going, how they get there, and when they wish to leave. That's why we developed a variety of choices that enhance the value of every trip we offer, allowing you to create the adventure that works best for you.
Traveling solo? Enjoy your own room or cabin—at no extra cost: You're in control of your travel dreams—and we're making them more affordable than ever: Maybe you prefer the freedom of solo travel—or maybe you and your usual traveling companion can't agree on a destination. Whatever the reason, you don't have to put your travel dreams on hold. When it's time to go it alone, you'll never pay a Single Supplement to have your own room or cabin with OAT.
Want a tailor-made trip instead?
Your trip, your way, planned by an expert:
You choose budget, destinations, activities, transport & lodging type
Expert designs the itinerary for you, and once approved, takes care of logistics
Top Overseas Adventure Travel (O.A.T. Tours) Trip Categories
Overseas Adventure Travel (O.A.T. Tours) Company Ranking by Category
Awards
FAQ
Do I need Travel Insurance?
There are many options for travel insurance, and most tour companies require that you have it prior to traveling. OAT offers their own protection plan, which you can purchase conveniently through them, and covers cancellation. Even if you choose to purchase your airfare separately and not through OAT, you can still purchase their protection plan.
What is the Average Group Size?
One of the nicest parts about traveling on Overseas Adventure Travel tours is their small group size. You will travel with a group of no more than 16 people. Note - Small Ship excursions with OAT do have larger groups (between 10-24 travelers depending on the destination).
What is the age range?
The age range on tours with OAT is mostly 50+. Younger travelers are welcome however!
Is there a Single Supplement for Solo Travelers?
Overseas Adventure Travel is extremely friendly to solo travelers. Most trips do not require a single supplement, and for those that do, the supplement is kept low. OAT is a great tour company choice for singles in their 50s and above.
What kind of luggage should I bring?
This will vary trip by trip, but in general the appropriate amount is 1 larger suitcase and a smaller bag or backpack.
Can my grandchildren join me on the tour?
Yes! However OAT cautions that transfers are frequently long and young travelers may not enjoy this. Additionally there may not be other children on the tour, as the primary age group is 50+. The minimum age requirement is 13.
Are O.A.T. Tours handicap accessible?
Most Overseas Adventure tours and not wheelchair friendly, because accessibility in each destination cannot be guaranteed. On those tours where this is not the case, you must provide your own portable and collapsible wheelchair.
OAT advises that travelers should be relatively physically fit, and able to walk between 3-6 miles a day. Days are usually filled with activities and sightseeing, and you'll be moving and active for 6-8 hours.
Why Travelstride
Find your perfect trip
A vast selection of trips on every continent, for every style. Thousands of itineraries from hundreds of trusted travel companies.
Save time
Use simple search and comparison tools to easily find the best trip. Don't sweat the logistics -- travel providers plan for you.
Save money
Book directly with the operator. Find inclusive packages for the best value and get access to amazing deals.
Travel confidently
Read unbiased user reviews, pick the company that fits your style, and connect with them directly. No worries, just memories.
×
Sign in or create an account
To Save Trip, sign in or sign up (it's free)
For savings, sign in or sign up (it's free)
Access member savings & community.
or
What's your email address?
Something went wrong
Click to send a new magic link to your inbox.
×
Sign in to Save Trips
Bookmark trips you like
Share with your travel companions
Track price changes
Access private discounts on trips you save
×
Sign in to see your results
TripFinder is a member-only feature. Don't worry, it's free!
With a membership you:
Save up to $700 per person!*
Access private deals and offers
See personalized trip recommendations
Save favorite trips
*See Member Savings Program details
×
Activate your free Travelstride membership
Just use the email address and password provided in the email we sent.
With your free membership you:
Save up to $700 per person!*
Access private deals and offers
See personalized trip recommendations
Save favorite trips
*See Member Savings Program details