Best Amazon River Tour Companies
10 Travel Providers meet your criteria (Providers 1 to 10 shown)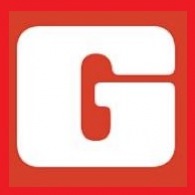 Premier
Globus
#13 Pick of 45 Amazon River Tour Companies
View Profile
Average Price
$ 273 per day
Trip Prices
$ 5,909 – $ 9,359
Operator Type
Mixed Land & Cruise
Trips in Amazon River
4 Tours in Amazon River
The tour was well planned
The tour was well planned, but a bit rushed for me. I would have preferred my time on my own. The tour guide was amazing. While it was winter, the bus was freezing. Once we got to Lisbon our flight was delayed and we were caught up in a rebooking nightmare with NO help from British Airlines. It was so disorganized.
The experience was amazing!!
The trip was amazing. Our tour guide was so kind and very knowledgeable. I needed to attend a very important meeting via zoom. She was very understanding and accommodating to my needs and made it happen. I was very grateful! Our driver was by far the best driver I've ever encountered! I was beyond impressed with our guide, driver and trip!! I will definitely be back for another adventure!!
Great guide, accommodations, and tours.
We had a fantastic guide, with a great mix of free time and guided tours.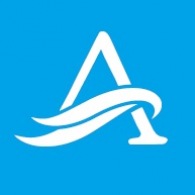 Premier
Avalon Waterways
#14 Pick of 45 Amazon River Tour Companies
View Profile
Average Price
$ 378 per day
Operator Type
River Cruise Line
This was our first riverboat cruise and…
This was our first riverboat cruise and we loved it! The staff was awesome, and the entire experience was great. The food was delicious, service was excellent. The excursion options were nice. Will definitely do another during warm weather.
Avalon continues to provide excellent service
We experienced our second Avalon River Cruise this year (first one was in 2018) sailing from Basel to Amsterdam. During those 4 years, Avalon has developed a kiosk in the lobby where information about the day's itinerary and dining options are easily accessed. "Checking out and in" from excursions also happens at the kiosk. My husband wears braces on his ankles due to end stage osteoarthritis, and although he can walk short distances, without a wheelchair, he would not have been able to participate in excursions. His battery operated wheelchair is designed for travel, folds and is easily transported. We worked with Avalon to allow his wheelchair to be brought on board with the understanding that it would be stored in our cabin when not on excursions. He was able to navigate cobblestone streets, hills, and was able to reach places where he could not have gone without use of a wheelchair. We chose to extend our vacation to Paris and London as part of the package we booked with Avalon. Even with needing to use the wheelchair with those transfers via high speed train and the Eurostar, our transfers were completed with absolutely no issues. Thanks to Avalon, we were able to celebrate our 40th wedding anniversary trip and my husband was able to experience all that Avalon offered to us. Our best vacation to date!!
Outstanding Egypt tour
Overall an excellent experience. Our tour guide Hassan was extraordinary. Cairo hotels were top notch; and don't miss the Indian restaurant at Marriott Mena House! Enjoyed the Nile cruise aboard MS Farah. Didn't expect two super-early-AM departures during the tour, but as they say, it builds character!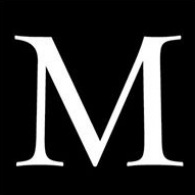 Monograms
#12 Pick of 45 Amazon River Tour Companies
View Profile
Average Price
$ 231 per day
Operator Type
Mixed Land & Cruise
We had great tour guides
We had great tour guides. And we saw lots of monkeys. Our hotels in La Fortuna and Monteverde were not good as I would have expected from Monogram. The Magic Mountain was a very nice property. But breakfast was average at best. Our room wasn't checked before we arrived. We had to change rooms. The safe box didn't work and the toilet seat was broken. Our room at the Monteverde Country Lodge had no hot water the first night. And the rooms don't have heaters. So they were very cold.
Won't refund my money …
I booked a trip to Australia and New Zealand for my husband and me for October 1, 2022. A month before the trip, Monograms cancelled the trip. Now they won't refund my money so I can book the trip with another agency. There's not even a way to call people in finance to see what the problem is. I can't pay $16,000 for a trip and turn right around and pay $16,000 more. Why should it take six weeks to send me a refund? It sure didn't take six weeks to process when I had to pay the money. I'll never book anything with these folks again. They're impossible to get on the phone. There's lots better companies in which to book. Don't use these folks.
Good xperienceTour guide was very knowledgeable and…
Tour guide was very knowledgeable and very pleasant and helful.9
Monograms, one of the Globus family of brands, offers classic vacation packages to many of the world's most popular destinations. The company has many years of experience creating packaged tours and is based in Colorado, USA. What Makes Monograms Stand Out? It can be difficult to find a company that successfully marries two seemingly disparate ways of travel: independant or self guided and classic group travel. But at Monograms this is exactly the task they have set for themselves, and their positive reviews and large variety of products would seem to say they do a solid job. With Monograms there is no need to choose between self guided or group travel. You can personalize your experience as well - an important element for many of today's travelers. Themes include Family travel, Food & Wine, Cruises, and Active. Monograms prides themselves on the all-inclusive nature of travel planning, pre-organizing everything from your airport transfer to your activities and meals. They also provide a Local Hosts program, which is basically like an in-destination concierge. Who Will Enjoy Traveling With Monograms? Monograms is ideal for travelers who don't love group travel but also highly dislike the stress of arriving in a destination and having to plan everything themselves. It's for the traveler who wants the freedom of a private couple or family getaway and the comfort of a local guide who can assist with everything from restaurant recommendations to skipping the line at major attractions. Monograms is Globus' mid-tier brand in terms of pricing and thus travelers span across many different age groups. Many couples choose Monograms for a romantic trip to places like Italy and France, although they also offer specialized packages for families. Most Monograms packages are a mix of group sightseeing tours and independent exploration. This can result in some very large touring groups when visiting popular tourist attractions like the Louvre in Paris, for example. However, most of their trips still afford some level of flexibility to explore a destination on your own terms. Top Destinations You can travel with Monograms to many different locations in Europe, Australia, Asia, South/Central America, and Africa. Perhaps their most well-known destination is Italy, and they also offer some unique trips to Australia, specifically to areas other similar tour companies don't operate. Monograms Travel Style At Monograms, their travel style is about providing you with a no hassle private vacation, catered to your interests. Everything from honeymoon vacations to family vacations are available through Monograms. When you use Monograms, you can elect to have the help of a travel agent, or book a pre-planned package. Why Choose a Monograms Tour? For a well rounded trip, designed for you, and with an attentive local host there to make your journey as seamless and stress free as possible, Monograms is the perfect company. These tips are mostly private, so ideal for families, couples, and honeymooners - though during some days on the itinerary you will join up with a larger group for guided day tours Monograms is all about providing personal touches, and arranging a trip for you that matches your travel style. Providing some personal input and likes / dislikes / must sees is going to take your Monograms tour from "ordinary" to extraordinary, so these trips are best suited to travelers who like to be involved with planning the itinerary.
Read more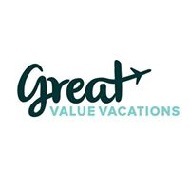 Preferred
Trip Prices
$ 3,341 – $ 4,187
Operator Type
Group Tour Operator
Trips in Amazon River
2 Tours in Amazon River
Most organized and easy to use site!
Honestly this is one of the first times I ever buy a package deal like this one and I was very impressed with how professional and well timed everything was. They had all of our paperwork and tickets ready, I can't even think of one time where anything went wrong or was wrong, very nice people I will definitely buy another trip soon!
Good value and ligit package.
Good value and ligit package.
WARNING!
WARNING! This company seems like the right choice based on price. BEWARE! DO NOT USE! They are not helpful prior to trip. They mislead you when you speak with customer service. We took a trip to Ireland and were told by customer service that the hotel was in Sligo and Cork after asking prior to our trip. When we arrived, the hotels were both over one hour out in very small towns. This is one hour to the city we were told we were going to by customer service and one hour back. The rental car we got prior to trip with our package, we paid to upgrade to a larger car. Then we paid extra to have an automatic car. When we arrived, we were told that we could have paid much less by just doing it onsite at Dublin airport. The car rental was in shock for how much Great Value charged us for the car rental. You can save a lot of money if you book this Ireland trip on your own. And save many headaches. The kicker to all of this is when I got home and tried to speak with customer service. The lady told me she could not do anything to help me. I must instead email a supervisor. I did have email communication with GVV and they were quite snappy and rude. They refused to help me in any way. I asked them to change their wording so that the next customer would not be misled like we were. I would NEVER recommend nor use this company. There are too many reputable tour groups out there. Please don't waste your money on a company that does not care about you. **Edited** In response to the reply that GVV gave to my negative review. It is pleasing to see how quickly you can reply to a negative review. If only you were so quick to respond to my queries prior to my trip. To begin, my review is public. However, it is NOT OK to include my name when replying to a review when the name was not included by me in my review of you. Next, when responding to my review you must be truthful. For you to say: "We are not surprised to receive this review as we did not agree to your request for a cash refund in exchange for you not posting a negative review." is false. In my initial phone call to customer service I was told to tell you what I wanted. Since you never asked, in my email communication toy I stated "I will be happy to complete your survey with my negative concerns and complete multiple reviews on your company if you choose to not correct this grand misleading mistake. I do not want to receive a discount for a future trip. I believe some money back to me is fair due to the amount of gas money and time I lost for travel due to the poor locations of the hotels." I did not say I was disappointed with the hotels in Cork and Sligo. I said I was angered that I was misled by customer service prior to my trip when they did not inform me the distance to the cities on the tour. I asked if they were centrally located and was told that they were. Again, when I arrived, I discovered that they were over two hours round trip, without traffic. My initial communication to you was to inform that this was misleading. Your company seemed to be defensive of my comments from the start. I called customer service before the trip because you switched my hotel in Dublin. My original hotel was one 45 minutes away from the city. You switched me to a hotel that was in Dublin after finding the original hotel was unable to host us. The new hotel in the city was centrally located. Great news. But the closest parking garage was 3/4 mile away. Perhaps you could suggest a hotel in the future that has closer parking so that when your flight is at 7am one does not need to walk the streets of Dublin at 5am. My complaint to you is the absolute disdain and lack of concern that you have for customers after the trip. Even after my trip was booked I was unsuccessful at receiving any positive support. I do not want this communication to continue. You are trying to prove your point as I am mine. But keep in mind, you should not use the name of the consumer if they did not disclose first themselves. Please check in house legal for affirmation. Also, please be accurate and truthful when disclosing your side. Just as you had to get the last word to our email thread by sarcastically stating "dully noted". Your lack of professionalism speaks volumes. Perhaps this is why you get so many complaints and low stars on your reviews.
Great Value Vacations provides pre-packaged, competitively priced vacation itineraries suitable to all traveler types. They are owned by DH Enterprise and Associates, Inc. What Makes Great Value Vacations Stand Out? Professionally planned itineraries Flight & car rental available Local insights Budget minded Unlike traditional guided tours, Great Value Vacations provides professionally planned packages for independent travelers booking a vacation. Everything from flights to car rental is available through the Great Value Vacations booking process. Itineraries are designed by locals, so you can get a true sense of local authentic living while on your vacation. Their packages are competitively priced, and designed by an extensive network of travel experts. You can choose from among several types of trip and their reviews speak for themselves in customer satisfaction. Accommodations and activities are hand selected by their local experts or the "feet on the street" as they call it. They choose only the highest quality places to send you and your travel companions. Who Will Enjoy Traveling with Great Value Vacations? Independent planners Budget travelers All ages Travelers who want a fully vetted itinerary and the peace of mind that comes with having all components taken care of will love the experience of a Great Value Vacations package. Because of the great variety they have available, families, older travelers, and young professionals can all find something suitable on Great Value Vacations. It's important to note that these trips are not a traditional group tour or private tour, with a guide. If you are looking for a different kind of packaged pre-set itinerary with a fellow group of travelers, we recommend checking out a few different group tour companies first. These packages are great for independent minded travelers who still like the idea of a professionally planned itinerary, with unique experiences and activities, but plenty of free time. Great Value Vacations is also great for having all services in one place - including visa information, flight booking, hotel booking, and car rental. Great Value Vacations is also a great options for budget travelers. They partner with various deals sites like Groupon to provide ongoing deals and specials (although the voucher system might be a bit complicated). Top Destinations Great Value Vacations operates tours in Africa, Asia, Europe, and The Caribbean. Travel styles include everything from all inclusive resort experiences, to quaint Bed & Breakfasts, to fully escorted tours, to rail journeys. Great Value Vacations Ireland trips are quite popular, particularly now as Ireland has remained open to travelers during the Coronavirus pandemic. You can find several different affordable independent and self drive Ireland packages through Great Value Vacations. Similarly, many American travelers are considering domestic travel for the next vacation. Great Value Vacations United States trips are a great choice for keeping the budget low and finding fun unique ways to explore your own backyard. Great Value Vacations Travel Style Adventurous Local culture Active Flexible Driving The Great Value Vacations travel style is about convenience coupled with confidence - for an unforgettable adventure. Most of their packages involve driving, and their rental car availability is comprehensive as well as a big part of the value when using a Great Value Vacations package. Itineraries include detailed directions, all your hotel information, and other important documents are available within 30 days of your booking. You are required to print all necessary documents provided to you via their Traveler Portal. Most packages include a few guided day tours and several activities ranging from cultural to active. There are several vacation types and themes to choose from that are available through Great Value Vacations. These include everything from Luxury to Self Drive Vacations (which is one of their most popular). Why Choose a Tour with Great Value Vacations? For the ease of booking a package all in one place, Great Value Vacations is a top choice. Their packages have the propensity to be a bit standard, however given that they are created by local experts - all itineraries bring a little something special to the itinerary. You'll definitely see the important sites, as well as get some locally immersive hidden gems. They bring all facets of planning travel into one place, at a competitive price, taking care of all the factors that can make planning travel stressful. They have an easy to use online booking system, eliminating the need for you to take any extra steps. It's important to note that some travelers may find the Great Value Vacations booking model a bit convaluted. They are very much geared toward budget travelers which means you can may see them listed on sites like Groupon or other deals aggregators. Great Value Vacations Covid-19 Travel Update In response to the uncertainty surrounding Covid-19, Great Value Vacations is currently postponing all bookings, based on the travel date, current news, and country travel policies. This precaution is in place at least until November 2020 and will likely be extended beyond that. At this time any current bookings with Great Value Vacations remain non-refundable.
Read more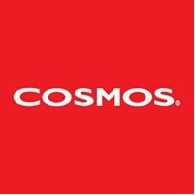 Cosmos
#15 Pick of 45 Amazon River Tour Companies
View Profile
Average Price
$ 175 per day
Trip Prices
$ 3,019 – $ 7,219
Operator Type
Group Tour Operator
Trips in Amazon River
7 Tours in Amazon River
Excellent Experience and Excellent Guide
I would highly recommend this company and some trips to Scandinavia and Baltic. The countries are amazing, the service and our guide Ausra Paukste was really the best ever. If you wish to visit this region consider Cosmos company.
Awesome & The Best!
We had a most wonderful trip! Our tour guide & driver were excellent! Our tour guide was very knowledgeable about France, & told us a little history, about every town we visited! Hotels great!
Terrible
Expectations were fairly high and they were still exceeded. We considered this the best trip we have ever taken and my wife and I have zero complaints.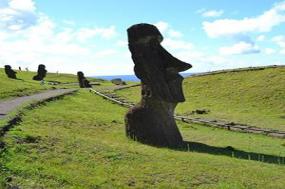 Cosmos promises to "turn your travel dreams into reality" by offering affordable tours in several parts of the world. Part of the Globus group of travel brands, Cosmos has been running escorted tours for five decades since the 1960s. It touts its clout with hotels and other travel providers as a way of keeping down costs, with savings passed on to their customers. Most expenses are included in the tours, though you may be on your own for some meals and optional excursions. Cosmos started out offering value-priced European coach tours for budget-minded travelers, and now has added North American, South American, and some Middle East and North African destinations as well. Religious-themed tours of southern Europe and Israel as well as holiday season tours are all part of the mix. The company emphasizes that when you tour Europe, for example, you'll stay like Europeans do, eat like Europeans do, and "share the European view of Europe." That generally means comfortable but not luxury hotels, well-chosen neighborhood restaurants, varied means of transportation, and guided sightseeing of all the "must-see" sites, with extended stays in key cities. Cosmos also offers plenty of free time to explore on your own, a way of personalizing your group tour a bit.
Read more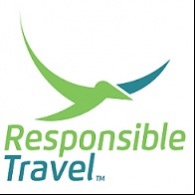 Operator Type
Custom/Private Tour Operator
Highly recommended
super organization of the agency, highly recommended for having a safe, calm and responsible experience with the communities and environment.
Galapagos Journey
I scheduled a trip to Quito and Galapagos in late 2019 to mid 2020 and pandemic came along, changing all plans. I was lucky enough to have Jacky as my caregiver at Responsible Travel. It was a year and a half of a lot of patience and partnership until the trip finally took off! And it was simply perfect! Everything went well and Jacky made an incredible itinerary. I can only thank her for the excellent service and all the attention I received. Really wonderful.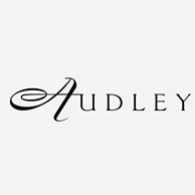 Preferred
Average Price
$ 297 per day
Trip Prices
$ 7,001 – $ 7,001
Operator Type
Custom/Private Tour Operator
Trips in Amazon River
1 Tours in Amazon River
I'll use Audley for all my travel moving forward
Ewan was fantastic in helping me arrange a US trip for me and my Fiancée. Gave me all the top spots and recommendations on what to do, when all I really had to start with was a broad idea of where I wanted to go. The locations were perfect and the activities made the experience extra special. I would definitely recommend Audley and especially Ewan to anyone looking for a more bespoke experience.
Unresponsive
Unfortunately, I can't review our TRAVEL experience with Audley Travel, but can comment on their non-responsiveness. I contacted Audley as they came recommended by Wilderness Travel, the company we traveled with previously. I left multiple messages for their regional specialist Adam -- voice messages through his co-workers (Alec and Jacky), email, website inquiry -- he didn't reply. I finally spoke to another specialist at the office (Lydia) and pressed her to not take yet another message for Adam, but tell me honestly if they are interested in working on our itinerary or we should move on. She then told me that they are busy. Well, wish they had some integrity to tell me on the first call, so I didn't have to loose time on trying to contact their "specialist". p.s. They sent their automated marketing message with ALL their trips listed in response to my website inquiry. In this message they included: "When you are ready...". I replied that, indeed, we are ready, as I explained in my inquiry -- ready, know where and when we want to travel and are inquiring if you are interested in creating a private journey for us. No reply! Instead, they sent another marketing message the next day (and after Lydia already told us that they are very busy and won't be able to make reservations.) The second marketing message had no option to "unsubscribe". Again, I replied to that message and asked them to stop spamming me with marketing materials. UPDATE: Audley's Client Experience Executive reached out to me in response to this review. She apologized profusely and wanted me to know that my "feedback is being heard". She said that she spoke with the employees' manager to "ensure mistakes like this don't happen again and provide additional training to support their growth." She also promised to ask the marketing to delete my name from their marketing list. I took her at her word. I don't know if this interaction with the client experience executive convinced me to seek Audley's services in the future, but I promised her to include in my review this "status update".
Amazing Trip of a life time
Where do I start, a trip of a life time, with experiences and memories for all my family. Every detail of our amazing journey in Cambodia & Vietnam was exceptional. The key was the guides provided, local, knowledgable and flexible, they all became friends over our stay. Engaging in the culture, experiencing life from food to travel, to luxury and amazing people. I would like to thank Mark Hotham for creating such special trip with many memories, to all the guides, Sophea, Tien & Tan and the drivers. Will I be booking another trip with Audley - yes, my only problem is what location
Audley helps travelers see the world their own way, providing individual journeys crafted just for you by experts who have been there before. What Makes Audley Travel Stand Out? Trips fully customized to your dates, needs and interests Hotels with character and thoughtful excursions hand-selected to impress Dedicated country specialists who know their destination inside and out With Audley, you get the peace of mind that comes from speaking directly to a country specialist who's been to your destination many times before and who will use their insider knowledge to design an itinerary specifically for you. Your dedicated specialist will listen to what you want, propose ideas to match, and work with you from inception to departure and remain available to answer any questions throughout your trip. Who Will Enjoy Traveling with Audley? The Audley traveler is discerning and curious and used to attentive and personal customer service. They're interested in working with the finest trip planners to ensure all aspects of their trip are taken care of. Audley prices reflect the experience and care that goes into crafting our journeys and we're happy to say that our customers think we're worth it. Where Do They Operate? Audley Travel has country specialists for more than 80 destinations across every continent. They can plan anything from first time visits to special interest trips in Africa, Asia, Europe, the Americas, Oceania, the Middle East and Polar regions. Within each destination, they also have travel advisors that specialize in safari and wildlife, culture, adventure travel, family trips, cruise and more. Audley Travel Style With Audley, virtually any travel style or theme is available to you. We've broken it out into 12 distinct Vacation Types: Beach Vacations: Great for combining experiential travel with plenty of rest and relaxation along the way. Audley beach vacations can be planned anywhere from the Seychelles to Thailand and usually feature a resort stay along with some exciting cultural adventures. Cruises: A great way to cover a lot of ground while only unpacking once, Audley river and sea cruises go all around the world, with a focus on destinations that are just a bit off the beaten path. Cultural Vacations: For those travelers who want insider insights and to get to know adestination through the locals. Family Vacations: No matter how old your family members are, Audley specialists can helpcreate the perfect itinerary for you out to see the world. We'll suggest the best activities, accommodations, and destinations based on your family's individual needs, from toddlers to teens. Great Journeys: Trips on an epic scale, often visiting sweeping landscapes and far-flungdestinations like Antarctica or New Zealand. Honeymoon and Romance Ideas: If you're looking for a relaxing and romantic honeymoon, with plenty of unique and special touches, Audley can help with private tours all over the world. Luxury Vacations: Most of Audley's trips have luxury components, but these trips takeindulgence to the next level. Everything from the hotels to the transportation will be five-star. We can provide opulence around the world, from Morocco to India to Australia. Off the Beaten Track: For those travelers who want something both unique and adventurous, Audley's off-the-beaten-track trips focus on places that aren't easily accessible like Malaysian Borneo or Brazil's intric maze of Amazonian wetlands. Rail Vacations: A classic way to travel, rail journeys are great for travelers who want to take it slow. It's a rare chance to take in the landscape in a way that cars or planes just can't provide. Road Trips: Sometimes a good old-fashioned road trip is the only way to go. These self-drive vacations are for travelers who are used to going without a guide but want an expert's opinion on the itinerary. Wildlife Vacations: Get up close and personal with unique and hard-to-find wildlife around the world. From pandas in China to orangutans in Borneo, Audley can help you discover species around the world. Why Travel With Them? Audley can provide the inspiration and expertise you need to elevate your next trip into an epic journey. Their customized trips are created by experienced travel experts who have been there and know the best way to discover a destination. If you're looking for personal attention, dedicated experts and local insights, Audley is a great choice.
Read more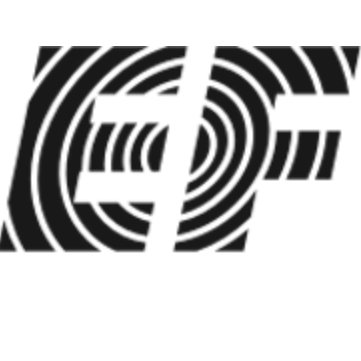 Go Ahead Tours
#26 Pick of 45 Amazon River Tour Companies
View Profile
Operator Type
Group Tour Operator
Trips in Amazon River
1 Tours in Amazon River
Stay Away - Class Action lawsuit for ripping off children
This greedy and unethical company is being sued for keeping money from school children and their parents after the company canceled trips due to Coronavirus. They have a pattern of canceling trips and keeping your money and you get nothing! They only care about money and not earning it.
I took every additional tour and the tour guides were excellent!
Go Ahead Tours was selected for their attention to detail, and this tour did not disappoint! I must give credit to our wonderful tour director, Alessandra, who has over 25 years of experience, and we were the beneficiaries of her compassionate regard for our tour's wellbeing. She was attentive and even gave us souvenir momentos from each city we visited. I took every additional tour and the tour guides were excellent! I especially liked our guides for the Colosseum, in Rome, a mature woman who was Greek, and thus, she was very personable. Also, Katia, our tour guide for the Vatican and the Catacombs was very knowledgeable and entertaining. The last night was fun in our send off dinner consisted of a dinner theater billed as four tenors and featured an opera troup serenading us during our three-course meal. Great fun and the perfect meal to conclude our action packed 7-day tour of three Italian Cities boasting magnificent art and history!
Wouldn't Refund Full Payment of Tour They Cancelled
Our trip was to be in May 2020 and was cancelled by Go Ahead due to the Coronavirus after we had paid the full cost of the trip for two. When contacted about a refund, the only way we would NOT lose our deposit of $600 was if we allowed them to keep the entire amount paid until the trip was rescheduled or changed to another tour. We asked them to refund everything EXCEPT the deposit and carry the deposit until another trip could be scheduled. They refused to consider carrying our deposit. The only was to get our $6000 payment back was to lose our $600 deposit. After several wonderful tours, Go Ahead proved themselves to be unconcerned about our financial loss or hardships caused by their inflexibility.
Go Ahead Quick Facts Age Range: All ages Average Tour Price: $2,000-$4,000 Average Tour Duration: 8-18 days Travel Style: Cultural immersion and education with active experiences. The world's largest private education travel company, Go Ahead tours are designed for curious, adventurous travelers. Their itineraries balance planned activities and free time to quench your curiosity and specific interests. What Makes Go Ahead Stand Out? Dedicated tour directors Local guides Flexibility Go Ahead has dedicated tour directors that you can trust to help you have the best travel experience. They have years of experience and regional knowledge of culture and history that they are eager to share. These travel directors will be with you every step of the way, a friend to show you around one of their favorite destinations. Sit back and enjoy your trip, they'll handle all the logistics. Local guides are also a big part of Go Ahead. These guides will join you and your tour director to provide an even deeper knowledge of the region. They will help immerse you in cities, rustic villages, countrysides and cultural hot spots. Go ahead wants the right people to help you learn and explore the world. Go Ahead tours are designed to be authentic, providing unique local experiences, and a certain amount of flexibility for travelers who like some independence during the tour. Typically, tours are run in small groups with a max of 38, which means your small group may not always be extemely intimate as 38 is still a lot of people. Who Will Enjoy Traveling with Go Ahead? Cultural enthusiasts Adventure travelers Wildlife lovers Go Ahead travelers love sightseeing but they greatly enjoy traveling off the beaten path. These travelers are curious about the world and are eager to learn about the local culture, cuisine and people. Go Ahead is perfect for the traveler who wants to really get to the heart of a destination. Adventure is a big part of curiosity. Go Ahead travelers aren't afraid to venture off a typical tourist sightseeing plan. They enjoy the freedom to explore on their own as well as picking the brain of their local guides to learn incite into the cities, rustic villages and countrysides they are visiting. These travelers enjoy seeing the destination through cultural immersion and active experiences. Witnessing wildlife is a big part of Go Ahead tours. Travelers will get the opportunity to witness and learn about the luscious natural landscapes and the creatures that inhabit it. Seeing the Big Five and going on a safari through the plains of Africa is on the bucket lists of Go Ahead travelers. Top Destinations Go Ahead tours send travelers all over the world with trips going to Europe, US, Canada, Central America, Africa, Australia, New Zealand, Middle East, Asia and Antarctica. Go Ahead Travel Style Go Ahead is greatly focused on personalization and small group experiences. Each traveler will get the opportunity to personalize their trips when their itineraries are being crafted. There are additional excursions, tour extensions and any number of days that travelers can add to their trip. Groups remain small, capped at 14 to 38 travelers. This small group experience allows travelers to really immerse themselves in the culture of a destination. Their experiences will be intimate both with their local guides and the local people. Hotels are selected based on your comfort desires and location. You can rest assured that you'll be staying in a safe, comfortable accommodation as the Go Ahead team personally goes to each property on the ground. Go Ahead, due to their relationship with EF network, are able to offer a wide range of flight options. Once in your destination, they will also handle all internal travel from motor coaches to additional flights. Go Ahead takes care of all the stressful logistics so you don't have to. Why Go Ahead? If you are eager to explore and learn about the world through cultural immersion, wildlife watching and active experiences, Go Ahead is for you. No matter your luxury level whether it be high luxury or budget or what your interests are, Go Ahead can help personalize your experience to create the perfect trip for you.
Read more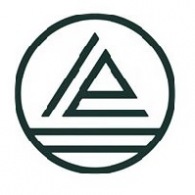 International Expeditions
#30 Pick of 45 Amazon River Tour Companies
View Profile
Average Price
$ 602 per day
Trip Prices
$ 3,548 – $ 5,348
Operator Type
Group Tour Operator
Trips in Amazon River
3 Tours in Amazon River
IE puts on a show on the Amazon
My wife and I just returned from a wet season trip with International Expeditions (IE) to Lima and the Amazon. It was tremendous: 1. The diversity of wildlife is extreme and up close and personal. 2. The vastness of it all approaches infinity. 3. The staff and guides were top drawer professionals. The IE mother ship (Zafiro) is in great condition and very comfortable, clean and welcoming. The staff is friendly, helpful, supportive, knowledgeable. The naturalists/guides are the best. Experts in the wildlife and flora and good-natured and personable. Yes, it is hot and humid, but very bearable. Yes, there are mosquitoes at night, but again very manageable. (We've all experienced much much worse in the US.) In the wet season (50 feet higher water than in dry season) you don't get to walk as much as you do in dry season because terra firma is so much further into the rain forest than you can reach in a boat. But we did get to visit villages and walk in the rain forest. We swam. We went out every morning and afternoon in the skiffs to explore smaller rivers and lakes. Sloths, monkeys, iguana, boa, anaconda, caiman, tarantula, piranha, frogs, toads, and more bird types than you can count. Wow - What a Show!
Amazon River Cruise
This was our second time coming to Peru but first time with International Expeditions and it was amazing. Staff and guides are very friendly and accommodating. If you have food allergies and any sort of problem they take the time to ensure you have a great trip and will help you any way that they can. The river cruise itself was very comfortable clean sheets, beds are nice and rooms are pretty spacious overall for a river cruise. We always had daily activities to participate in or could choose to stay behind. But I wouldn't recommend that as you get to see so much just within the first couple of days that you're in Pacaya-Samiria Reserve! The wildlife was incredible and included sightings of monkeys, birds, snakes, a sloth, spiders and beautiful frogs that you get to see during the night boat tour. I loved going into a local village and learning about cultural traditions that have been passed on from generation to generation. We even participated in a spiritual ritual that's supposed to cleanse your body; a very interesting experience! I'd recommend bringing and using insect repellent daily especially during summer peak season, it is the Amazon after all. If you love wildlife and are looking for a great authentic but comfortable experience in nature, I highly recommend this trip.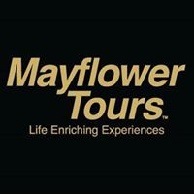 Mayflower Tours
#31 Pick of 45 Amazon River Tour Companies
View Profile
Average Price
$ 282 per day
Trip Prices
$ 4,599 – $ 4,599
Operator Type
Group Tour Operator
Trips in Amazon River
1 Tours in Amazon River
Loved the experience
Loved the experience I had on my trip to Croatia. Excellent guides and the ship was beautiful. I would travel with Mayflower again in a heartbeat!
China 2018
China 2018 - Recently returned from China 2018. It was an awesome trip. However the brochure listed it as a "3" activity level. It in no way was a three. The first day we walked almost 20,000 steps. The rest of the trip was 10,000 to 15,000 steps a day. The majority of those steps each day were on uneven surfaces, lots of steps and extremely steep inclines. Definitely not a "3" trip.
The trip was amazing
Just went on the Cruising the Adriatic and Dalmatian Coast tour through Montenegro and Croatia, the trip was amazing. The locations and the guided tours were exceptional!
Founded in 1979, Mayflower is an Illinois-based company providing consistent quality trips for great value. They're here to bring you all the "must-sees" and "must-do's" with 100+ itineraries and over 10 different travel styles. What Makes Mayflower Tours Stand Out? Mid-range budget tours Group escorted and individual tours "Specialty tour" options (eg. Thanksgiving in New York City, Calgary Stampede, biblical sites in the Middle East) Discounts on your first tour and referrals Holidays are designed for travelers looking for the fullest travel experience at a great price value. Since its inception, Mayflower Tours has consistently provided the ultimate touring experience in each destination always focused on the travelers' budget. Each Mayflower Tour has a professional tour manager on board to ensure all details are taken care of. Who Will Enjoy Traveling With Mayflower Tours? Travelers who are... Looking for the full tour travel experience without the big price tag In reasonably good shape Looking for a full range of activities Mayflower caters to budget travelers of all ages, including families and seniors. Most tours are not physically demanding, though they do offer adventure tours these are mainly in the "soft" adventure range. Travelers with Mayflower should be able to walk - this includes walking up stairs or inclines, since some sites will not have bus access. Top Destinations When they began, Mayflower offered tours in the United States only, but they quickly expanded. They now operate tours in North America, Europe, Asia, Africa, Middle East, Australia and New Zealand. They travel to a wide variety of places, from tourist hot spots to little towns off the tourist path. Mayflower Tours Travel Style Majority of their chosen hotels are in the 4 to 5 star range, well-located, and have first class service and amenities. For instance, you'll get a geothermal spa on a tour to Iceland, or spectacular views of the snow-capped mountains on an Alaskan cruise. There's a good balance between planned activities and free time. The number of meals vary depending on the tour, but most meals are included. They're willing to help you arrange your flights as well, although it's not included in the tour package. They have several different travel styles: Autumn Foliage: An exploration of the stunning fall colors and scenic landscapes in large cities, quaint towns, and countrysides around the world. Cruises: Large cruise ship sailing. Experience dramatic landscapes, historic sightseeing, cultural ceremonies, and charming villages. Destinations include Hawaii, Alaska, and Canada. Holidays and Special Events: A range of unique and special tours in Canada, USA, and Europe. Experience the Iditarod Trail Dog Sled Race on a tour to Alaska, Christmas time in Colonial Williamsburg, the cherry blossom season in Washington DC, or the Passion Play in Oberammergau - which only happens once a decade! Many of these tours happen at very specific times of the year, so it's important to plan these trips early on. National Parks: Explore contrasting landscapes of mountains, luscious trees, glaciers, deserts, and more on a National Park Tour. These tours are largely focused on US and Canadian National Parks, along with trips to South Africa, India, and Sri Lanka. If you're looking for a trip that simply bundles all of nature's incredible feats, consider going on a tour with Mayflower to see Oregon's Seven Wonders. Natural Exploration: Tours around the world that combine nature, culture, and culinary into one trip. River Cruising: The excitement never stops on a river cruise with Mayflower Tours. These ships travel through various parts of Europe and Asia. Many of these trips are made to coincide with special events and holidays. With a river cruise, you can visit Christmas markets in France and Germany, see the highlights of Vietnam and Cambodia, or make a stop in Germany to experience Oktoberfest. Scenic Rail Experience: Sit back and relax as you pass by various breathtaking landscapes. You'll be sure to see incredible views of mountains, lakes, oceans, countrysides, and vineyards. Small Ship Adventures: Travel around in style as you hop aboard a yacht, luxury junk boat, or mini cruise ship. On top of experiencing all the history, culture, food, and nature a country has to offer, you'll have beautiful views of blue ocean water. Why Choose a Tour/Cruise With Mayflower Tours? Professional tour guides Budget-priced tours Classic travel destinations Quirky event and themed tours Cruises and railway journeys Attentive tour guides, and a strong attention to detail on the ground are part of what sets Mayflower tours apart. They are knowledgeable, understanding, and devoted to making your tours relaxing and memorable. There is something for everyone at an affordable rate, from the classic travel destinations to quirky themes and events. This is also your chance to partake in some of the most interesting cultural events and celebrations that the US and Europe have to offer. No matter what continent you decide to go to, Mayflower Tours will surely bring the fun. They're also a member of Tourism Cares, a non-profit foundation that takes responsibility in the preservation of historical sites around the world. As if that's not enough - they'll pick you up from your house on your departure day if you live in the greater Chicagoland area or Florida's Sun Coast area!
Read more
1-10 of 10 Providers Shown
10 Provider(s)
X
Unlock Member Savings
In order to see Travelstride Select deals you must sign in. We've negotiated with many of the world's best travel companies to save you money! Get the best experiences, save up to $700 per person, and be a hero to your travel companions!
We respect your privacy and take great care to protect your information. By joining you agree to our Privacy Policy and Terms of Use.
With FREE membership you:
Save up to $700 per person!*
Access private deals and offers
See personalized trip recommendations
Save favorite trips
See member program details
What is Travelstride?
Travelstride is the top community marketplace for tours, local getaways, adventure packages, and tailor-made vacations.
Now you can find, compare, and share trips from 1,000+ operators and expert trip planners. Unlike most travel agencies and websites that only show options from large companies that pay big commissions, we show you all the options we can gather, and we're adding more all the time. We want you to have all the available information to find your perfect trip, no matter who it's with. Whether you're looking for a short weekend getaway or a multi-country expedition, you can find it on Travelstride. About us.
Use Travelstride to:

Search thousands
of itineraries and match your style and budget.

Compare local
experts with renowned tour operators side by side.

Read reviews
by travelers and experts.

Save money
as a Travelstride member (it's free), with exclusive deals & rebates.
We are on a mission...
...to foster a community connecting travelers to wonderful places, people, & experiences. Learn more.
Got it