Best Biking & Cycling Tour Companies
9 Travel Providers meet your criteria (Providers 1 to 9 shown)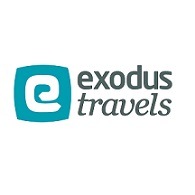 Premier
Exodus Travels
#1 Pick of 217 Biking & Cycling Tour Companies
View Profile
Average Price
$ 312 per day
Trip Prices
$ 1,749 – $ 5,949
Operator Type
Group Tour Operator
Trips in Biking & Cycling
25 Tours in Biking & Cycling
Excellent service
The travel experts I spoke to were very knowledgeable and helpful and answered all my questions. I have traveled with Exodus many times before and they have been excellent.
I first travelled with Exodus eight…
I first travelled with Exodus eight years ago and had a great group tour. I saw a tour in Croatia that interested me and phoned to ask some questions about it. Got through to customer sales straight way and immediately felt that the representative understood my needs and was very pleasant - but not pushy. He found the flights I wanted and offered to hold a place on the tour for a full week. I booked a few days later. Excellent service, thank you Exodus.
It was quick and easy to book
It was quick and easy to book. This is my 5th time of booking and would recommend Exodus to friends.
With over 47 years of experience with small group adventure travel, Exodus specializes in active cultural, walking & trekking, cycling and responsible wildlife tours. They offer more than 600 itineraries across more than 100 countries. Adventure can take the form of serious and active adventures -- which may involve adrenaline-producing, off-the-beaten-path roughing-it trips to the most remote areas of the world -- or food and wine, premium (five-star), family, or cultural adventures to iconic destinations, which involve more comforts and amenities. What Makes Exodus Stand Out? Booking flexibility Award Winning Tailor made adventures Responsible tourism Expert guides with extensive past experience Exodus understands that new difficulty that comes with traveling during the coronavirus. They are dedicated to offering flexible services so travelers can book with confidence. Travelers can feel safe when planning their next trip with Exodus's promised refund guarantee, Covid-19 refund commitment and 21-day no fee flexibility. The refund guarantee means that travelers will be refunded if they have to cancel for any reason. This also includes cancellations due to the coronavirus. Travelers can also transfer their trip for free up to 21 days before departure. Creating great and adventurous trips is the top priority for Exodus. They offer many pre-planned tours, but they also work with travelers to add or change existing itineraries or even create one from scratch. This allows travelers to create the perfect trip that fits their travel style, schedule and budget. Exodus is also dedicated to responsible travel in all of their tours. They strive to improve life for the planet, places and people they visit. Instead of meeting the base guidelines for eco-friendly travel, Exodus seeks more ways to leave a positive impact with their trips. This includes economic empowerment for local communities, reducing waste wherever possible and making lower carbon choices for their adventures. Each trip is led by a knowledgeable guide who has extensive past experience which adds benefits to any trip. Before working with Exodus, many guides were professional archaeologists, wildlife guides, overland drivers, mountain leaders, diving and ski specialists as well as mountain bike gurus. Who Will Enjoy Traveling with Exodus? All ages Active travelers Outdoor and nature enthusiasts Exodus travelers are a diverse bunch, and average between 35-65 years of age. However, any age traveler is welcome. Exodus creates great packages and tours for families as well as fully customized trips created from scratch. The Exodus traveler is very active, loves being adventurous, and will be less invested in luxury accommodations or a lot of museum time. You are game for anything, love the travel experience of getting to know a new destination through outdoor adventure, and learning about the culture from local guides and experts. These trips are great for those who already have a base level of physical fitness, and enjoy meeting new physical challenges. Exodus provides physical fitness guides to show how much training you should expect to do prior to departure. Top Destinations Exodus leads 600 + trips spanning all seven continents. From African safaris, to walking and wine in Italy and France to the sun-drenched Croatian coast, to trekking Patagonia, wildlife cruises in the Galapagos and cycling in Vietnam, Exodus has built out their global presence and has active adventures in nearly any destination a traveler could desire. Exodus Travel Style Exodus tours are designed for the active and adventurous traveler. This means that most tours include activities such as walking, cycling and safaris. However, for travelers who enjoy cultural and culinary, there are tours and activities for you as well. Exodus offers cultural trips based around food, festivals or family to name a few. These active adventures vary by way of difficulty from level 1-10, attracting casual cyclists and hikers as well as enthusiasts looking to really push their physical limits. Travelers can choose from guided groups, private groups, self guided tours or solo traveling. Within each travel style, Exodus offers all the same activities from cycling to wildlife and provides the top itineraries for that specific style to help travelers find what's best for them. Most accommodations are charming and locally run with 2-3 star ratings. There are some premium departures available as well as unique accommodation experiences whenever possible. Exodus travelers don't mind the lower level of luxury as the experience and destination is the highest priority. Why Choose a Tour With Exodus? If you love experiencing a new destination whether that's through the culture, unique wildlife or beautiful outdoors through active and adventurous activities, then Exodus is perfect for you. You love that sense of discovery, of challenging yourself and want to travel responsibly. Exodus offers great tours already fully packaged, but for the traveler that likes more control over their perfect trip, they offer customizable trips. Travelers get to choose not only the destination but each activity they will partake in to perfectly match their travel style and budget.
Read more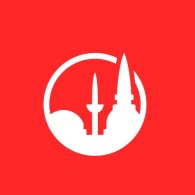 Preferred
Intrepid Travel
#11 Pick of 217 Biking & Cycling Tour Companies
View Profile
Average Price
$ 203 per day
Trip Prices
$ 820 – $ 6,075
Operator Type
Mixed Land & Cruise
Trips in Biking & Cycling
140 Tours in Biking & Cycling
Cancelled tour, deception and poor customer service
Booked a 'trip of a lifetime' with Intrepid to NZ, having worked throughout Covid in a public facing role. The booking was made a year in advance - during which we received information about the trip and Intrepid took our money. Three weeks before the trip we were informed our trip had been cancelled. The explanation given by Intrepid was the NZ local operator (Haka tours) had failed to include us on their attendance list and the tour was now full. The blame was squarely placed with Haka tours. We managed, with the assistance of our excellent travel agent, to book a self drive holiday. However the whole experience was extremely stressful. When we arrived in NZ it soon became known to us that Intrepid actually own Haka tours - so the reason given for cancellation was a deliberate attempt to deceive us. Intrepid have done nothing of any use to assist us and I would strongly advise that you do NOT book with them. They are not to be trusted and clearly do not value their customers.
Intrepid just gets it right every time!
Brilliant local tour leader with lots of knowledge and recommendations, local guides who share their great knowledge and insights when visiting a village/palace/temple/fort/etc, small group tours of often like-minded people so you connect very easily with your fellow travellers, authentic and fun experiences (for example street foodie tour by auto rickshaws or tuk-tuks), all the logistics of travelling is taking care of making it so much easier and efficient compared to when you would had to arrange it yourself.
total confidence
PREMIUM INDIA great tour leader, excellent hotels and a varied itinerary. This all adds up to a wonderful experience where all we had to doing was sit back and enjoy the trip. Very confident in the planning and organisation...well done again intrepid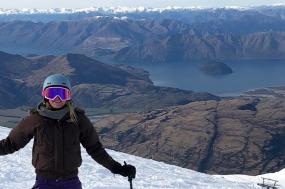 Intrepid Travel - Quick Facts Founded in 1989 No Single Supplement (rare exceptions) Small Groups: max 16 on most trips (10 max during Covid-19) Average Age: 48 Travel Style: Cultural immersion, adventure, overland, sustainable, and active Accommodation Style: Camping, Hostels, 3 /4 star hotels, locally owned Average Tour Price: $2,377 Top Regions: Asia, Africa, Europe, South America Other Brands: Peregrine Commonly compared with G Adventures » Intrepid Travel is all about 'real life experiences.' With a name meaning fearless and adventurous, Intrepid offers nothing less than big travel adventures -- such as an 11-day hike through Papua New Guinea. However, Intrepid is broad-based enough to offer varied experiences such as food tours in Greece, complete with a visit to a Kalamata olive grove. What Makes Intrepid Travel Stand Out? Responsible travel Industry experts Authentic experiences Small groups Intrepid believes that with great travel experiences comes great responsibility. They are focused on responsible tourism which includes not only treading lightly but also making a positive impact on the destinations they send travelers to. As a Certified B Corp since 2018, Intrepid donates to grass root projects around the world, are a carbon-neutral business and are committed to animal welfare. Travelers can rest assured when they travel with Intrepid because they will be in the hands of industry experts. Intrepid partners with local leaders to be guides for travelers. This gives travelers first hand experiences from someone who knows the area well. Above all else, Intrepid strives to get its travelers off the beaten path and under the surface of the local culture. To accomplish this, group sizes are small, maximum of 16 on most trips. This allows for more use of local transportation and lodging, along with fostering cultural immersion. Intrepid also employs local English-speaking leaders who act more as a resource for local exploration than do typical 'guides,' shepherding groups from one place to another. Who Will Enjoy Traveling With Intrepid Travel? All ages All types of travelers Cultural enthusiasts Intrepid is one of the early pioneers of the "adventure"-style guided trip. Despite its informal beginnings and emphasis on younger, highly adventurous travelers, Intrepid has expanded to a global company with a broad range of trips to fit all ages. Intrepid divides its small-group trips into three separate styles of travel, all priced accordingly. "Basix," for budget travelers, keep inclusions to a minimum and offer plenty of free time. "Original" journeys offer more included activities and hotels, while "Comfort" trips offer luxury experiences that include the highest level of included activities and standards of accommodation, as well as roomier vehicles. No matter what kind of traveler you are, there is a style right for your specific desires. The age range on Intrepid tours varies widely from tour to tour, and they are welcoming to all ages. The only exception to this are their 18-29 themed tours which are specifically for that age group. Intrepid travelers have a real sense of adventure - whether this means hard adventure, or simply going deeper off the beaten path. Interacting with locals is an important factor when you travel, as is gaining a unique cultural perspective. A sense of fun is also essential, whether it means going out at night with your tour mates, trying new foods, or exploring the local markets. Which is better? Intrepid Travel or G Adventures? Commonly compared, both G Adventures and Intrepid Travel specialize in culturally immersive and off-the-beaten-path experiences. They are top companies to consider if you enjoy local & authetic travel and value having lots of free time during the itinerary. See our ultimate guide to decide which is right for you: Intrepid vs G Adventures, full comparison » Top Destinations Originally focused on small group adventure tours to Asia, Intrepid has expanded rapidly over the years, while maintaining its classic, adventurous, and immersive style. Today Intrepid Travel offers more than 1,000 different experiences in over 100 countries, on all seven continents. Regions with the most trips include Asia, South America, Africa, and Europe. Does Intrepid Travel include flights? While all your internal transportation is taken care of, often utilizing traditiona local methods such as tuk-tuks in Thailand, international flights to and from your home and the tour destination are not included. Their travel specialists can recommend where to look for flights however. Intrepid Travel Style Intrepid enjoys using local, unique forms of transportation. You might find yourself traveling by felucca in Egypt or in a tuk-tuk on the best Thailand tour of your life. Accommodations, which could range from guesthouses to home stays, are also locally owned, allowing a more authentic taste of the region while contributing to the local economy. There are a few broad travel styles to choose from when deciding on an Intrepid tour: 1. Basix - Budget travelers who don't mind, and in fact prefer, simple accommodations - camping and homestays with basic amenities, and crave a lot of free time for exploring independently will love these tours. Public transportation is used exclusively so pack light! These trips often attract a younger crowd who love the idea of throwing a backpack on, keep plenty of room for the unexpected in their schedule, and allocate their travel funds towards spontaneous bus tickets and street food instead of museum tours and 5 star restaurants. 2. Original - These trips take the backpacker spirit of local immersion, incorporating all the benefits that come with going with a planned itinerary. This style is called "Original" because it's the type of travel that put Intrepid on the map...pun intended. Accommodations are still simple and budget minded - often homestays are used to give you a true sense of place, personality, and culture. Mostly public transportation is used. 3. Comfort - Intrepid is known for the active adventure style of travel and these trips keep that mentality, with a few more creature comforts thrown into the mix. You can expect higher luxury accommodations that include a wider variety of included amenities, transportation is mostly private, though you can still expect to use some public transport, as is the Intrepid way. More meals are included in the trip price, and more group activities - which means a bit less free time to explore on your own. Why Choose a Tour With Intrepid Travel? Intrepid is a good tour company if you don't mind foregoing some creature comforts for a truly authentic, local experience. If you enjoy meeting locals when traveling, sampling new and exciting foods, and traveling in mixed-aged groups of 10-16 people, Intrepid could be a good fit for you. It's important to note, sometimes "ample free time" can be a blessing and a curse. It sounds great on paper, but if you're looking to maximize your dollar and your vacation time, be sure you understand the implications of having a lot of free time during your itinerary. For some travelers this is an absolute requirement, but for others it can be tough to branch off and explore independently - you also need to make sure you allocate enough travel money for independent meals. The tour leaders are great resources of information for how to spend your free time, but if you like having a full day scheduled from breakfast to dinner, Intrepid may not be the best company for you. Lastly, if sustainable and responsible travel is important to you, Intrepid has poured millions of dollars into local economies, and has a very strong emphasis on responsible travel. So you can feel good knowing that your money helps support some of the innkeepers, vendors, and communities that you'll meet along the way. Is Intrepid Travel Safe? Yes, Intrepid is a very safe company to travel with and they take the safety of their tour goers very seriously. In response to Covid-19, Intrepid has reduced their group size to an average of 10 people. Their guides have been fully trained on new sanitation requirements and Covid-19 health and safety guidelines. They have also implemented flexible booking options. General Covid-19 Travel News Some countries are beginning to reopen to international visitors, with entry restrictions, while others have remained closed. Keep checking back regularly to keep up to date with the frequently changing situation of the coronavirus. Want more information about travel safety and the coronavirus? Read about where it's safe to travel to in 2020 >>
Read more
Premier
Trafalgar
#32 Pick of 217 Biking & Cycling Tour Companies
View Profile
Average Price
$ 329 per day
Operator Type
Mixed Land & Cruise
Trips in Biking & Cycling
2 Tours in Biking & Cycling
Trip is a let down before it even happens.
I haven't even gone on my trip yet and I will never use Trafalgar for another trip. I booked the Highlights of Eastern Europe trip for September 2022 in early 2022. After I booked the trip I got a new job and moved to a new city. Being a new employee I would not have enough leave to go on the trip. I notified Trafalgar in writing more than 90 days before the trip and requested to reschedule for September 2023. I received an email back canceling my reservation, which was paid in full, and instructing me to call when I was ready to reschedule. When I called to reschedule I was first told I couldn't reschedule because the trip was less than 90 days. We went back and forth because I had given them notice in writing prior to the 90 days. Finally they allowed me to reschedule but raised the price. When I questioned it I was told there weren't any deals at that time but if a deal became available to call back and they would give me that price. I originally paid $4095 for a single room and was now being charged $4795. So I checked online today and saw to book this trip today for a single room it would be $4195. I called Trafalgar to get my bill adjusted. They refused saying they don't do that, even though I was told last summer to call back if the price went down. So I am stuck overpaying for this trip and I'm already disappointed with their customer service. I will never use this company to travel with again. Horrible customer service and they don't stand by what they say. You can never get through when you call them. 2 hour wait times. I am now wondering what their customer service will be like during the trip. This is an expensive trip and I feel really let down and taken advantage of by this company. Corporate greed at its finest.
Our guide, Patrick, was one of the most thoughtful, knowledgeable, and articulate people we had ever met!
Our guide, Patrick, was one of the most thoughtful, knowledgeable, and articulate people we had ever met! He made sure there was something for everyone, shouted out personal details for everyone, and created a familial atmosphere to help everyone relax and learn together. The local knowledge he and his local counterparts provided added layers of context and history to every beautiful site was saw. He advocated extensively for those with allergies to get real food and not miss out on delicacies, which is a level of compassion I rarely see in the service industry. He made everything memorable and the trip would not have had the level of magic that we will forever remember without him.
hotels was good, coach was good, experiences was good, tour guide and bus driver was great.
hotels was good, coach was good, experiences was good, tour guide and bus driver was great.
Trafalgar is a name many seasoned travelers will recognize. A branch of the Travel Corporation, whose brands all enjoy stellar reputations, Trafalgar has been offering classic and affordable tours for over 70 years. Trafalagar Tours - Quick Facts Founded: in 1947 Group size: Large Groups, between 40-45 people Mode of transportation: Primarily luxury air-conditioned coaches Accommodation style: Unique 3 & 4 star hotels and guest houses Typical age range: 50+ Single travelers welcome (single supplements are required, but often discounted) Average tour price: $3,796 Top Regions: Europe, USA, Canada Related TTC Brands: Insight Vacations, Uniworld, Brendan Vacations What Makes Trafalgar Tours Stand Out? Great value for pricing and inclusions Comfortable, not physically demanding tours Largely focused on cultural immersion Hand-picked accommodations Strong reputation Dedicated to responsible tourism - Founding member of TreadRight Foundation Good balance of free time and inclusions Trafalgar is a group tour operator and one of the world's most awarded tour companies. With over 70 years of experience, they unlock the best of the world from iconic experiences you've always dreamed of to getting to know the locals all while having everything taken care of for you every step of the way.   Tours with Trafalgar are comfortable, not too physically demanding, and offer the opportunity to meet, talk, eat and drink with locals. You'll get to know chefs, artisans, craftsmen, historians, and farmers as you explore what makes each destination truly special. Trafalgar has a strong reputation, having been around since 1947 - putting them right at the pinnacle of when many premier guided tour companies were established. You'll meet groups of like minded travelers, enjoy cultural experiences, expertly crafted itineraries with local touches and experiences guides, while traveling in comfort and ease. Who Will Enjoy Traveling With Trafalgar? Older travelers (but all ages are welcome) Families Mid to high range budget travelers Those who enjoy slow-paced itineraries and easy physical activity Those who favor historic sightseeing & cultural immersion over hard core adventure If you are an active traveler, perhaps recently retired, eager to explore the world in comfort, visiting a nice combination of unique local spots and classic sites, then Trafalgar could be a great choice. Possibly you are new to group tours and packages, having been used to creating your own travel experiences at a younger age - Trafalgar provides the perfect introduction to group tours. You'll have plenty of free time to explore on your own, for shopping, sightseeing, and meals away from the group. Optional excursions are available throughout the itinerary for when you want a bit more structure. Families will also get a lot out of the Trafalgar travel experience. If you're seeking a family vacation and interested in introducing a new generation of travelers to your favorite country - but don't really have the time or patience to worry about planning out all the logistics - Trafalgar could be a great choice. While they offer many trip styles, suitable for travelers of all ages, their classic touch is popular among older travelers. Classic doesn't mean old fashioned or tired - simply a bit less on the active adventure and more on the historic sights and cultural experiences. They have a number of family focused tours, as well as tailored trips for special interests. Trafalgar trips are budget friendly, with most trips in middle to low range, including a "Cost Saver" feature that allows you to see more inexpensive trips broken down by ratings and cost clearly. They offer several deals on trips throughout the year. Trafalgar is a British brand, so many of the attendees on your tour will be from the UK. Top Destinations Europe & the UK USA and Canada Australia & New Zealand Asia South America With Trafalgar, you can find trips to Europe, USA & Canada, South America, Asia, Australia & New Zealand. While the destinations are widespread, Trafalgar trips explore the culture and their highly trained local guides take you to hidden local spots without venturing too far outside the comfort zone. Tours in Europe and the UK are among the most popular itineraries, utlizing guest houses and even castles for accommodation! Their USA & Canada tours are extremely popular for outdoorsy travelers. National Parks are a common itinerary item, as are trips along the Rocky Mountaineer railroad. In South America, Trafalgar travels to Argentina, Brazil, Chile, Ecuador and Peru. In Africa, they go to Egypt, Morocco, and South Africa. In Asia, it's Cambodia, China, Japan, Thailand, and Vietnam. And in the Pacific, Trafalgar visits Australia and New Zealand - some trips in this region are more basic when it comes to accommodation so be sure to read the itinerary carefully! Wherever you go, you can expect high quality guides, unique destination-specific accommodations, and smooth travels. They also have a number of religious themed tours, including trips that include excursions to Oberammergau, Bavaria. Once a decade this small town presents a Passion Play, and Trafalgar has had special access since 1970. The next time to experience this unique event is 2020. Trafalgar Travel Style The Trafalgar travel style is all about getting to know the culture through activities and connecting with locals. Their main tagline is "Discover the Good Life". On Trafalgar tours, you get to experience the real thing in a safe, escorted environment with knowledgeable guides there to help with the language and provide historical and cultural context. "Discovering the Good Life" encompasses perks like skipping lines and private access to classic sites; and unique experiences that bring you to places and among people you'd never have the chance to meet traveling on your own. This kind of travel is local immersion, but not in the same way a 25 year old might interpret that idea. Rather than bunking at hostels, going out late at night, and enjoying potentially questionable street food, you'll stay in premium, centrally located and culturally significant accommodations - everything from bed and breakfasts in Ireland to hotels right on the banks of Norwegian fjords. Learn cooking techniques in Italy, enjoy private winery tours at French chateaus, and touring a small olive farm in Spain are just a few examples of the kind of unique travel experiences you can expect with Trafalgar. Groups are large, typically between 40-45 travelers, a max of 52 on trips in the USA and Canada. Primary transportation during the tour is in large coaches, equipped with WiFi (with the exception of Alaska) and featuring large viewing windows - ideal for taking in the scenery as you head to your next spot on the itinerary. Most meals during Trafalgar tours are included. Trips often include free time during which you can explore on your own, with suggestions from your expert guides. Why Choose a Tour with Trafalgar? Well known company Culturally rich experiences in comfort Many activities included, plus some optional choices All guides are expertly trained Large groups of international travelers Trafalgar has a solid reputation, and they stick to what they've done well for over 50 years. They focus on the classics, providing a culturally rich perspective as you meet locals along the way. Their experience has allowed them to cultivate relationships around the world with local businesses - quality control you can trust for every stop along the trip. Niche tours based on specialized interests are also something they are proud to offer. Trafalgar is where you go to have the essentials and logistics take care of seamlessly while you sit back and enjoy. Do note that these tours can be quite large - 40 people traveling together in a tour group can be stifling for some. While they appeal to an older crowd due to their history and recognizable name, Trafalgar has an impressively well integrated social media presence. Trips on their site are accompanied by instagram posts from real travelers who have been on the same tour, using the hashtag #SimplyTrafalgar. Old or young(ish), couple or single, traveling Simply Trafalgar inspires confidence, comfort, and enjoyment.
Read more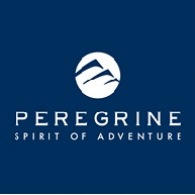 Preferred
Peregrine Adventures
#36 Pick of 217 Biking & Cycling Tour Companies
View Profile
Average Price
$ 396 per day
Operator Type
Group Tour Operator
Trips in Biking & Cycling
2 Tours in Biking & Cycling
Expect I'm not the only one
they are 'fair weather friends' I did not receive so much as an email advising of changes in the cancellation policy, discovered when I contacted them to cancel. I now receive automated emails/msgs as I attempt to work through this. The email states I may contact them on 31 July to discuss the matter!....4 months away. I'm absolutely stunned by how shoddy this outfit is....who knew?! Out of pocket $4000. Expect I'm not the only one.
Highly Recommended
Currently experiencing "Cruising the Thai Islands" with Peregrine and I am loving everything! The local knowledge and immersive experiences are second to none and our guides are extraordinary
Highly Recommended
Currently experiencing "Cruising the Thai Islands" with Peregrine and I am loving everything! The local knowledge and immersive experiences are second to none and our guides are extraordinary
With Peregrine Adventures, 'anywhere is possible.' Based in Australia, Peregrine has led small-group, 'soft' adventure-style trips worldwide for over 30 years. It was one of the first operators to employ local leaders, a practice that is now widespread in guided travel. What Makes Them Stand Out? While considering itself an adventure travel company, Peregrine promises to "smooth down the bumps and rough edges." In short, it's more about soft adventure with added comforts than roughing it. Group sizes are kept small, with no more than 16 travelers per trip. Its philosophy is that while "seeing the famous sites is a must, it's those memories of wandering through a little village or sharing dinner with a local family that leave a lasting impression." The small-group aspect allows for more time to absorb the nature of the places visited, and to make a minimal environmental impact on them as well. Who Travels With Them? While Peregrine is a global company, many of its travelers originate from Australia and New Zealand. However, their groups can be geographically diverse, with most travelers 50+ years of age. Where Do They Operate? Peregrine offers a wide variety of exciting global destinations, with 200 trips across 80 countries -- spanning from Egypt to Turkey to Canada trips! The company is perhaps best known for its Himalayan trekking excursions to far-flung destinations including Nepal, Bhutan, and Tibet. It was a pioneer in high-altitude trekking and these trips remain among their most popular today. How Does it Work? Most travel is by private, air-conditioned minibus, but you might find yourself on a houseboat in Kerala, India, a tuk-tuk in Sri Lanka, or a mountain lift on the best Switzerland tour you've ever experienced. Lodging and dining is at smaller, locally run hotels and restaurants. You might also dine with locals from time to time, and stay with local families or at campsites as well. Why Travel With Them? Peregrine is a good choice if you're looking for a bit of a softer landing with respect to transportation and accommodations but still crave an authentic, off-the-beaten-path experience. If you're looking for more individual travel, Peregrine will craft independent journeys, arrange self-guided walking and cycling tours, or arrange private group and tailor-made trips. It's your choice. Peregrine also helps support various community and conservation projects via its ties with the Intrepid Foundation. Tweets by PeregrineSpirit
Read more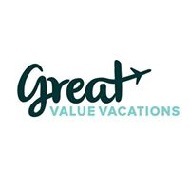 Preferred
Operator Type
Group Tour Operator
Trips in Biking & Cycling
1 Tours in Biking & Cycling
"Travel Vouchers" caused Missed Train
When we were ready to take our first train from Madrid to Seville, I didn't know how to turn what I thought were the vouchers into tickets. We missed the train and had to buy our own tickets on a train that left 3 hours later. The vouchers in my email read only: travel vouchers. I ignored it because I thought I had already printed my travel vouchers. I sadly learned that what I had printed were not my travel vouchers. It would have been helpful to have had the email read "train ticket vouchers". That was a costly mistake. This was our second time traveling with Great Value Vacations.
Greece: Athens, Paros, & Santorini
Wow! Everything was handled beautifully! Our transfers, hotels, and excursions were organized and communicated very well to us. I loved how nice and helpful our first transfer and pick up person was. He (Thanasis) explained the itinerary and procedures very well and even gave us recommendations for things to do in the areas we will be. We had a few changes due to ferry and transportation strikes but the travel companies all communicated with us the next steps and options in a very timely manner. I appreciate the feeling of safety and security that this trip provided. I will definitely be booking another trip with GVV! Thank you for an amazing experience.
Poor customer service, distant hotels
Well, the only good thing about this vacation was that we actually made it to Italy and had the best time creating me memories. However, dealing with GVV was nothing short of a nightmare. Though the purchase of the voucher and booking went smoothly, it all went south the night before departure, at flight checkin. Originally, we had booked from Chicago, but didn't realize once flights were confirmed that we'd have to land in JFK anyway, so six weeks before the flight, we called and upgraded departure city from ORD to JFK, and coordinated our personal flights to JFK out of MSP. At checkin, both the Italy airlines and Delta page just kept cycling us back and forth between the two landing pages and we couldn't check in. After calling Great Value, Lexi inflorescence us that there was a "synching issue" and we were still slated to fly out of Chicago. As you can imagine, this caused us panic, as we were flying out to JFK in 12 hours to make the flight to Rome. Lexi assured me she was working on it between their flying partners but didn't want me to wait on hold and would call me back. Well, two hours passed and we're getting ready for bed for a 3am airport departure, and no one has called back. We phoned Delta, the carrier for the Chicago flight and said they would cancel the entire flight (all the way to Rome,) if we weren't on the Chicago flight. With more increasing angst, we phoned back, and was told by Justine that it "should" work out and just to go to JFK, but that she had to go, because it was her bedtime and they were closing - and wouldn't open until 12:30 the following day, which is well after we would have missed our flight to Rome. Just horrible customer service and no reassurance. Fortunately, we made it to Italy, but certainly not without some frustration and panic. Our tour started in Venice, where our hotel was nice enough, but about a ten minute train ride to Venice Grand Canal area. No biggie, but did kind of suck when you were enjoying the evening but had to wait for a train that only came once an hour towards the end of the night; if you were enjoying dinner you either had to leave early or wait what could be an hour for the next train. Florence was next and the train was about 15 minutes from city center. Again, not a huge deal but added fees and time to days where I've stayed in city proper areas. Rome was next and we learned the hotel was an HOUR away by train and we simply decided not to use that hotel and get an Airbnb. If you're looking for an Italian vacation, booked with Gate 1 Travel - they book you in hotels in the main areas and it's even easier to get around and retire at the end of the day. "It should work out" is not a company I want to rely on in the future. Also, still waiting for my refund of the Florence walking tour that was cancelled.
Great Value Vacations provides pre-packaged, competitively priced vacation itineraries suitable to all traveler types. They are owned by DH Enterprise and Associates, Inc. What Makes Great Value Vacations Stand Out? Professionally planned itineraries Flight & car rental available Local insights Budget minded Unlike traditional guided tours, Great Value Vacations provides professionally planned packages for independent travelers booking a vacation. Everything from flights to car rental is available through the Great Value Vacations booking process. Itineraries are designed by locals, so you can get a true sense of local authentic living while on your vacation. Their packages are competitively priced, and designed by an extensive network of travel experts. You can choose from among several types of trip and their reviews speak for themselves in customer satisfaction. Accommodations and activities are hand selected by their local experts or the "feet on the street" as they call it. They choose only the highest quality places to send you and your travel companions. Who Will Enjoy Traveling with Great Value Vacations? Independent planners Budget travelers All ages Travelers who want a fully vetted itinerary and the peace of mind that comes with having all components taken care of will love the experience of a Great Value Vacations package. Because of the great variety they have available, families, older travelers, and young professionals can all find something suitable on Great Value Vacations. It's important to note that these trips are not a traditional group tour or private tour, with a guide. If you are looking for a different kind of packaged pre-set itinerary with a fellow group of travelers, we recommend checking out a few different group tour companies first. These packages are great for independent minded travelers who still like the idea of a professionally planned itinerary, with unique experiences and activities, but plenty of free time. Great Value Vacations is also great for having all services in one place - including visa information, flight booking, hotel booking, and car rental. Great Value Vacations is also a great options for budget travelers. They partner with various deals sites like Groupon to provide ongoing deals and specials (although the voucher system might be a bit complicated). Top Destinations Great Value Vacations operates tours in Africa, Asia, Europe, and The Caribbean. Travel styles include everything from all inclusive resort experiences, to quaint Bed & Breakfasts, to fully escorted tours, to rail journeys. Great Value Vacations Ireland trips are quite popular, particularly now as Ireland has remained open to travelers during the Coronavirus pandemic. You can find several different affordable independent and self drive Ireland packages through Great Value Vacations. Similarly, many American travelers are considering domestic travel for the next vacation. Great Value Vacations United States trips are a great choice for keeping the budget low and finding fun unique ways to explore your own backyard. Great Value Vacations Travel Style Adventurous Local culture Active Flexible Driving The Great Value Vacations travel style is about convenience coupled with confidence - for an unforgettable adventure. Most of their packages involve driving, and their rental car availability is comprehensive as well as a big part of the value when using a Great Value Vacations package. Itineraries include detailed directions, all your hotel information, and other important documents are available within 30 days of your booking. You are required to print all necessary documents provided to you via their Traveler Portal. Most packages include a few guided day tours and several activities ranging from cultural to active. There are several vacation types and themes to choose from that are available through Great Value Vacations. These include everything from Luxury to Self Drive Vacations (which is one of their most popular). Why Choose a Tour with Great Value Vacations? For the ease of booking a package all in one place, Great Value Vacations is a top choice. Their packages have the propensity to be a bit standard, however given that they are created by local experts - all itineraries bring a little something special to the itinerary. You'll definitely see the important sites, as well as get some locally immersive hidden gems. They bring all facets of planning travel into one place, at a competitive price, taking care of all the factors that can make planning travel stressful. They have an easy to use online booking system, eliminating the need for you to take any extra steps. It's important to note that some travelers may find the Great Value Vacations booking model a bit convaluted. They are very much geared toward budget travelers which means you can may see them listed on sites like Groupon or other deals aggregators. Great Value Vacations Covid-19 Travel Update In response to the uncertainty surrounding Covid-19, Great Value Vacations is currently postponing all bookings, based on the travel date, current news, and country travel policies. This precaution is in place at least until November 2020 and will likely be extended beyond that. At this time any current bookings with Great Value Vacations remain non-refundable.
Read more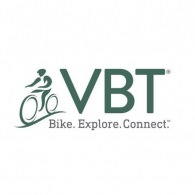 VBT Bicycling and Walking Vacations
#46 Pick of 217 Biking & Cycling Tour Companies
View Profile
Average Price
$ 350 per day
Trip Prices
$ 2,495 – $ 4,195
Operator Type
Group Tour Operator
Trips in Biking & Cycling
3 Tours in Biking & Cycling
absorbing
Poland is fascinating. Warsaw and Krakow, especially are fantastic cities with staggering historical stories and modern vibrancy. Biking through the country side and staying in scenic villages is enthralling and extremely pleasant. Our trip leaders were extraordinary. Cheerful, expert, thoroughly knowledgeable about what we were experiencing. They always exerted extra effort to make our trip outstanding.
You could improve the way you do refunds
You could improve the way you do refunds. My husband just spent 1.5 hours on the phone dealing with the refund and it's still not clear. And it's a lot of money.
Cultural Enrichment at its Finest!
The exquisite beauty of this country is astonishing. I love cycling in every country I've been to. You really feel and see the local way of life. I enjoy experiencing local culture up close and with local guides.
VBT Bicycling and Walking offers cycling and walking vacations around the world. The company was established over 40 years ago, so has lots of experience serving active travelers. It is based in Vermont, USA. It also promises lower prices than other cycling tour companies without sacrificing quality. Most everything is included in the price, except for a few meals -- and that includes use of a customized bike on cycling tours or walking poles on walking tours, and special packages including international airfare. What Makes Them Stand Out? VBT is all about value. They offer many standard inclusions that some other tour operators do not, such as meals, airport transfers, and a special 5% 'credit' to use on a future VBT tour. They are also cycling and walking specialists, with tons of experience leading groups all over the world. Who Travels With Them? VBT attracts active travelers of all ages, but tend to focus on the adult 50+ market. As they are located in the US, groups are frequently comprised of American travelers. Focusing on value means you will likely travel with a group of like-minded companions who are more concerned with seeing the sights and breaking a bit of a sweat, than dining at the fanciest restaurants. Where Do They Operate? VBT sells tours that explore six continents. Some of their most well-known and sought after destinations include Italy, New Zealand, and France. More exotic cycling and walking tours can be found in Peru and Vietnam. Why Travel with Them? Both cyclists and walkers travel at their own pace during the day, but local trip leaders and support vans are always available, and some guided sightseeing is included. Trips are rated easy to moderate -- nothing too strenuous -- and walking or biking is usually limited to two to six hours a day. Routes and custom maps are all planned out. Another great feature on some trips is the use of e-bikes - bikes with an electronic assist to help you power up any hills you might encounter on the route. Overall, VBT has been doing these types of tours for more than 40 years, and they seem to have it down to a science.
Read more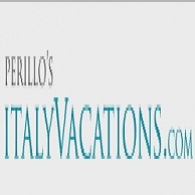 Italy Vacations
#102 Pick of 217 Biking & Cycling Tour Companies
View Profile
Operator Type
Group Tour Operator
Nightmare
Worst experience. Booked before covid, trip was cancelled due to covid, we were forced to rebook or we'd lose our money before a certain date. We still couldn't leave the country during the second date. Great value did nothing. We had travel insurance so we cancelled and made a claim. Apparently you have to be dead to get your money back. We just lost $4200 and great value did not back us up. Unprofessional and disappointing DO NOT a book with great value vacations. Scam
Nightmare
Worst experience. Booked before covid, trip was cancelled due to covid, we were forced to rebook or we'd lose our money before a certain date. We still couldn't leave the country during the second date. Great value did nothing. We had travel insurance so we cancelled and made a claim. Apparently you have to be dead to get your money back. We just lost $4200 and great value did not back us up. Unprofessional and disappointing DO NOT a book with great value vacations. Scam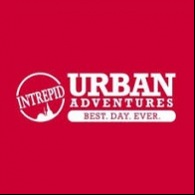 Urban Adventures
#184 Pick of 217 Biking & Cycling Tour Companies
View Profile
Operator Type
Custom/Private Tour Operator
Siagon Street food by night Experience
Duy, the tour leader was attentive, informative and the food we were given was fantastic. So much so, that we will organise another night street food tour in Hoi An when we arrive there.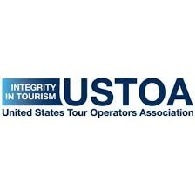 USTOA
#185 Pick of 217 Biking & Cycling Tour Companies
View Profile
Operator Type
Group Tour Operator
1-9 of 9 Providers Shown
9 Provider(s)
X
Unlock Member Savings
In order to see Travelstride Select deals you must sign in. We've negotiated with many of the world's best travel companies to save you money! Get the best experiences, save up to $700 per person, and be a hero to your travel companions!
We respect your privacy and take great care to protect your information. By joining you agree to our Privacy Policy and Terms of Use.
With FREE membership you:
Save up to $700 per person!*
Access private deals and offers
See personalized trip recommendations
Save favorite trips
See member program details
What is Travelstride?
Travelstride is the top community marketplace for tours, local getaways, adventure packages, and tailor-made vacations.
Now you can find, compare, and share trips from 1,000+ operators and expert trip planners. Unlike most travel agencies and websites that only show options from large companies that pay big commissions, we show you all the options we can gather, and we're adding more all the time. We want you to have all the available information to find your perfect trip, no matter who it's with. Whether you're looking for a short weekend getaway or a multi-country expedition, you can find it on Travelstride. About us.
Use Travelstride to:

Search thousands
of itineraries and match your style and budget.

Compare local
experts with renowned tour operators side by side.

Read reviews
by travelers and experts.
Save money
as a Travelstride member (it's free), with exclusive deals & rebates.
We are on a mission...
...to foster a community connecting travelers to wonderful places, people, & experiences. Learn more.
Got it