Best Eco, Sustainable & Green Travel Tour Companies
10 Travel Providers meet your criteria (Providers 1 to 10 shown)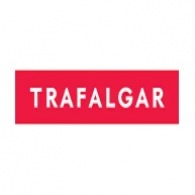 Preferred
Trafalgar
#49 Pick of 277 Eco, Sustainable & Green Travel Tour Companies
View Profile
Average Price
$ 329 per day
Operator Type
Mixed Land & Cruise
Trips in Eco, Sustainable & Green Travel
13 Tours in Eco, Sustainable & Green Travel
They've lost my £10,000 at the first hurdle!
A potential customer in the process of booking a tour for nearly £10,000 with Trafalgar, who thankfully stopped before it was too late. We had a few questions to ask before final completion of our booking, but this utterly USELESS company can't even provide a sales team to answer the phone or web chat in a timely and efficient manner. After several failed attempts to contact them I decided to look here on TrustPilot to see if I was just being unlucky, and WOW thank goodness I did! I note their customer service reviews have been consistently atrocious for a very long time, without any responses or comments from Trafalgar, and apparently without them taking any action to rectify their appalling performance. Over the years I've found many companies with slick and efficient sales teams but poor after-sales, but Trafalgar appear not even to have a competent sales department! This defies any semblance of commercial logic. If they can't even afford to employ sales staff how can they expect to make sales and take any money? They have certainly failed to take mine. Just staggering incompetence at the very first encounter, so heaven knows how bad they would be thereafter, and I'm not waiting around to find out. Many thanks to all here who have taken the trouble to write reviews. Looks like you have saved me a whole pile of grief.
Ein sehr gutes Reiseunternehmen mit den…
Ein sehr gutes Reiseunternehmen mit den Promos allgemein. Wir sind gerade auf Malediven und alles geklappt wie gebucht. Macht weiter so
We just finished The Best of Canada…
We just finished The Best of Canada tour with Trafalgar and it was first class every day. Hotels were beautiful and located in great areas. Bus and driver were great. Tour director was the best! I would recommend them. And we,like others, had 2 trips canceled and we waited along with thousands of others for a refund. But we knew it was going to take time and patience is a wonderful thing! We will travel with them again.
Trafalgar is a name many seasoned travelers will recognize. A branch of the Travel Corporation, whose brands all enjoy stellar reputations, Trafalgar has been offering classic and affordable tours for over 70 years. Trafalagar Tours - Quick Facts Founded: in 1947 Group size: Large Groups, between 40-45 people Mode of transportation: Primarily luxury air-conditioned coaches Accommodation style: Unique 3 & 4 star hotels and guest houses Typical age range: 50+ Single travelers welcome (single supplements are required, but often discounted) Average tour price: $3,796 Top Regions: Europe, USA, Canada Related TTC Brands: Insight Vacations, Uniworld, Brendan Vacations What Makes Trafalgar Tours Stand Out? Great value for pricing and inclusions Comfortable, not physically demanding tours Largely focused on cultural immersion Hand-picked accommodations Strong reputation Dedicated to responsible tourism - Founding member of TreadRight Foundation Good balance of free time and inclusions Trafalgar is a group tour operator and one of the world's most awarded tour companies. With over 70 years of experience, they unlock the best of the world from iconic experiences you've always dreamed of to getting to know the locals all while having everything taken care of for you every step of the way.   Tours with Trafalgar are comfortable, not too physically demanding, and offer the opportunity to meet, talk, eat and drink with locals. You'll get to know chefs, artisans, craftsmen, historians, and farmers as you explore what makes each destination truly special. Trafalgar has a strong reputation, having been around since 1947 - putting them right at the pinnacle of when many premier guided tour companies were established. You'll meet groups of like minded travelers, enjoy cultural experiences, expertly crafted itineraries with local touches and experiences guides, while traveling in comfort and ease. Who Will Enjoy Traveling With Trafalgar? Older travelers (but all ages are welcome) Families Mid to high range budget travelers Those who enjoy slow-paced itineraries and easy physical activity Those who favor historic sightseeing & cultural immersion over hard core adventure If you are an active traveler, perhaps recently retired, eager to explore the world in comfort, visiting a nice combination of unique local spots and classic sites, then Trafalgar could be a great choice. Possibly you are new to group tours and packages, having been used to creating your own travel experiences at a younger age - Trafalgar provides the perfect introduction to group tours. You'll have plenty of free time to explore on your own, for shopping, sightseeing, and meals away from the group. Optional excursions are available throughout the itinerary for when you want a bit more structure. Families will also get a lot out of the Trafalgar travel experience. If you're seeking a family vacation and interested in introducing a new generation of travelers to your favorite country - but don't really have the time or patience to worry about planning out all the logistics - Trafalgar could be a great choice. While they offer many trip styles, suitable for travelers of all ages, their classic touch is popular among older travelers. Classic doesn't mean old fashioned or tired - simply a bit less on the active adventure and more on the historic sights and cultural experiences. They have a number of family focused tours, as well as tailored trips for special interests. Trafalgar trips are budget friendly, with most trips in middle to low range, including a "Cost Saver" feature that allows you to see more inexpensive trips broken down by ratings and cost clearly. They offer several deals on trips throughout the year. Trafalgar is a British brand, so many of the attendees on your tour will be from the UK. Top Destinations Europe & the UK USA and Canada Australia & New Zealand Asia South America With Trafalgar, you can find trips to Europe, USA & Canada, South America, Asia, Australia & New Zealand. While the destinations are widespread, Trafalgar trips explore the culture and their highly trained local guides take you to hidden local spots without venturing too far outside the comfort zone. Tours in Europe and the UK are among the most popular itineraries, utlizing guest houses and even castles for accommodation! Their USA & Canada tours are extremely popular for outdoorsy travelers. National Parks are a common itinerary item, as are trips along the Rocky Mountaineer railroad. In South America, Trafalgar travels to Argentina, Brazil, Chile, Ecuador and Peru. In Africa, they go to Egypt, Morocco, and South Africa. In Asia, it's Cambodia, China, Japan, Thailand, and Vietnam. And in the Pacific, Trafalgar visits Australia and New Zealand - some trips in this region are more basic when it comes to accommodation so be sure to read the itinerary carefully! Wherever you go, you can expect high quality guides, unique destination-specific accommodations, and smooth travels. They also have a number of religious themed tours, including trips that include excursions to Oberammergau, Bavaria. Once a decade this small town presents a Passion Play, and Trafalgar has had special access since 1970. The next time to experience this unique event is 2020. Trafalgar Travel Style The Trafalgar travel style is all about getting to know the culture through activities and connecting with locals. Their main tagline is "Discover the Good Life". On Trafalgar tours, you get to experience the real thing in a safe, escorted environment with knowledgeable guides there to help with the language and provide historical and cultural context. "Discovering the Good Life" encompasses perks like skipping lines and private access to classic sites; and unique experiences that bring you to places and among people you'd never have the chance to meet traveling on your own. This kind of travel is local immersion, but not in the same way a 25 year old might interpret that idea. Rather than bunking at hostels, going out late at night, and enjoying potentially questionable street food, you'll stay in premium, centrally located and culturally significant accommodations - everything from bed and breakfasts in Ireland to hotels right on the banks of Norwegian fjords. Learn cooking techniques in Italy, enjoy private winery tours at French chateaus, and touring a small olive farm in Spain are just a few examples of the kind of unique travel experiences you can expect with Trafalgar. Groups are large, typically between 40-45 travelers, a max of 52 on trips in the USA and Canada. Primary transportation during the tour is in large coaches, equipped with WiFi (with the exception of Alaska) and featuring large viewing windows - ideal for taking in the scenery as you head to your next spot on the itinerary. Most meals during Trafalgar tours are included. Trips often include free time during which you can explore on your own, with suggestions from your expert guides. Why Choose a Tour with Trafalgar? Well known company Culturally rich experiences in comfort Many activities included, plus some optional choices All guides are expertly trained Large groups of international travelers Trafalgar has a solid reputation, and they stick to what they've done well for over 50 years. They focus on the classics, providing a culturally rich perspective as you meet locals along the way. Their experience has allowed them to cultivate relationships around the world with local businesses - quality control you can trust for every stop along the trip. Niche tours based on specialized interests are also something they are proud to offer. Trafalgar is where you go to have the essentials and logistics take care of seamlessly while you sit back and enjoy. Do note that these tours can be quite large - 40 people traveling together in a tour group can be stifling for some. While they appeal to an older crowd due to their history and recognizable name, Trafalgar has an impressively well integrated social media presence. Trips on their site are accompanied by instagram posts from real travelers who have been on the same tour, using the hashtag #SimplyTrafalgar. Old or young(ish), couple or single, traveling Simply Trafalgar inspires confidence, comfort, and enjoyment.
Read more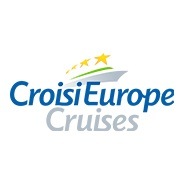 Preferred
CroisiEurope
#1 Pick of 277 Eco, Sustainable & Green Travel Tour Companies
View Profile
Average Price
$ 91 per day
Trip Prices
$ 599 – $ 14,792
Operator Type
River Cruise Line
Trips in Eco, Sustainable & Green Travel
182 Tours in Eco, Sustainable & Green Travel
Great tours and food! Exceptional customer service
As a female solo traveller, I especially appreciated CroisiEurope's summer special waiving single supplements. I am non-EU national, and very much enjoyed the international clientele . My flight arrived later than the prescribed boarding time, the crew had my cabin ready, and held dinner. Both land side New York office and the onboard crew were very welcoming, and most attention to detail. Special recognition to Charina, my reservation agent, and Daniel the ship's purser. The vessel's decor is very discreet, comfortable, and relaxing -- no neon, casino, etc. The elegance one would expect from a French company. The land tours were very comprehensive, in comfortable coaches, with sufficient rest stops. Lunches ashore were included, as appropriate. As advertised, both alcoholic and non-alcoholic beverages were included. In-town shopping was available, but not forced. In all, a delightful experience. I look forward to another voyage with CroisiEurope. The company offers so many unique intineraries, it may be difficult to select.
A memorable four nights on the Seine - Le Havre to Paris
We had never been on a European river cruise before and chose this one for its brevity, just four nights. We were very happy with our choice and heartily recommend Croisieurope to travelers seeking affordable luxury plus top-flight service. The Renoir was refurbished to a very high standard in 2018 and it shows—comfortable beds, a ship-shape bathroom, lots of clever storage, individual climate control, big picture windows that open to let in fresh air. From the moment we arrived on board, the staff handled everything with professionalism and aplomb. The food in the restaurant (three meals a day with wine) was generous and truly delicious, and the shore excursions were all excellent: Honfleur, Deauville, a noted Calvados estate, Rouen, and Versailles. In each location we had a different guide, all bilingual and well-versed in the particular site's history. We really didn't have to to do anything except show up each day! What a treat. The Seine scenery was gorgeous and the boat was extremely comfortable—we loved that we could stay in our cabin, relax on various decks, or attend onboard activities, including a lively dance performance by a Normandy folk troupe. Even though we were the only English speakers on the cruise, the bilingual staff were always on hand to help us, and the other passengers (mostly French with a few Belgians/Swiss) were friendly and tolerant of our basic French. After our final night sleeping aboard the boat on Quai de Grenelle in Paris, we were rather sad to depart the beautiful Renoir.
The food, tours and service on the Miguel Torga exceeded our expectations, and we felt very safe with the Covid precautions being taken on board.
The food, tours and service on the Miguel Torga exceeded our expectations, and we felt very safe with the Covid precautions being taken on board. Masks were universally worn by staff and passengers both on the boat and during excursions. There were many hand sanitizer stations. It was reassuring to see safety protocols being enforced, but the crew managed it without disrupting the relaxing atmosphere of our vacation. We had such a wonderful time on our cruise and absolutely intend to travel with CroisiEurope again. I was especially pleased with the attention to detail regarding food preferences and requests. I have a shellfish allergy, and our kids didn't always like what was on the menu. The chef and staff always made every effort to accommodate and please us. Our guide Deborah on the excursions was so informative and made great suggestions for sightseeing and shopping. I liked the way the excursions were managed by touring in the morning with lunch and sailing in the afternoon. We were the only Americans on board with mostly French speakers, but everyone was friendly, and we had no communication issues with the crew. Entertainment was simple but fun with games or local talent coming aboard for flamenco or folk singing and dancing. There were only 62 passengers and no young children. Our kids were 12 & 17, and they were happy with the pool on board, which was small, but ideal for cooling off after a morning in port. They surprised our 17-year-old with a special dessert on her birthday. We've been on several other riverboat cruises (Viking, Peter Dielmann, Vodohod), and they did not match the value and service provided by CroisiEurope.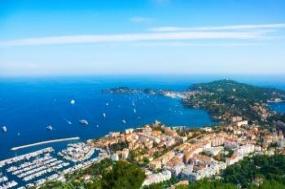 CroisiEurope is an independent, family owned business that specializes in providing river cruises throughout Europe. The Company sets itself apart from other river cruise lines by including French cuisine aboard created by Michelin-starred chefs.
Read more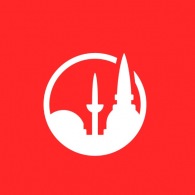 Premier
Intrepid Travel
#17 Pick of 277 Eco, Sustainable & Green Travel Tour Companies
View Profile
Average Price
$ 314 per day
Operator Type
Mixed Land & Cruise
Trips in Eco, Sustainable & Green Travel
2 Tours in Eco, Sustainable & Green Travel
Terrific tour & an exceptional guide in Egypt
I chose to use Intrepid due to a highly positive recommendation by a friend's wife who used them years ago. My destination was Egypt, but they also handled my flights to Botswana prior to the tour as well. All flights went like clockwork and the tour was terrific. The sites were amazing, but our guide's affable demeanor and extensive knowledge ensured that every step of the way was both educational and enjoyable. Moreover, he extended his support beyond the tour, tracking our well-being until we safely returned to our respective countries which added an extra layer of depth to the journey. I will be most definitely be using Intrepid again and can highly recommend.
Amazing Intrepid Madagascar Tour
First Intrepid Madagascar tour of 2023--and it was fantastic! Wonderful guide (Bruno), lots of lemurs and hiking and incredible landscapes. Started on the beach with sailing in a pirogue (and starfish diving), baobab arboretums, plus a hike through rice fields, lunches hosted by local villagers, visit to silk weavers and paper-making workshop and aluminum casters and marquetry crafters.... what didn't we do in 2 weeks?! Eye-opening experiences, in one of the last pristinely natural places on earth.
Vietnam- Saigon to Hanoi
This trip was amazing. I had been looking forward to it for almost 3 years, and it exceeded my expectations! Vietnam is an incredible country, and this trip gave me a hunger to come back for more. Our guide, Thán, was wonderful. He couldn't do enough for us and was always 'on the clock'. Very knowledgeable and passionate about his job. This was an amazing, unforgettable experience.
Intrepid Travel - Quick Facts Founded in 1989 No Single Supplement (rare exceptions) Small Groups: max 16 on most trips (10 max during Covid-19) Average Age: 48 Travel Style: Cultural immersion, adventure, overland, sustainable, and active Accommodation Style: Camping, Hostels, 3 /4 star hotels, locally owned Average Tour Price: $2,377 Top Regions: Asia, Africa, Europe, South America Other Brands: Peregrine Commonly compared with G Adventures » Intrepid Travel is all about 'real life experiences.' With a name meaning fearless and adventurous, Intrepid offers nothing less than big travel adventures -- such as an 11-day hike through Papua New Guinea. However, Intrepid is broad-based enough to offer varied experiences such as food tours in Greece, complete with a visit to a Kalamata olive grove. What Makes Intrepid Travel Stand Out? Responsible travel Industry experts Authentic experiences Small groups Intrepid believes that with great travel experiences comes great responsibility. They are focused on responsible tourism which includes not only treading lightly but also making a positive impact on the destinations they send travelers to. As a Certified B Corp since 2018, Intrepid donates to grass root projects around the world, are a carbon-neutral business and are committed to animal welfare. Travelers can rest assured when they travel with Intrepid because they will be in the hands of industry experts. Intrepid partners with local leaders to be guides for travelers. This gives travelers first hand experiences from someone who knows the area well. Above all else, Intrepid strives to get its travelers off the beaten path and under the surface of the local culture. To accomplish this, group sizes are small, maximum of 16 on most trips. This allows for more use of local transportation and lodging, along with fostering cultural immersion. Intrepid also employs local English-speaking leaders who act more as a resource for local exploration than do typical 'guides,' shepherding groups from one place to another. Who Will Enjoy Traveling With Intrepid Travel? All ages All types of travelers Cultural enthusiasts Intrepid is one of the early pioneers of the "adventure"-style guided trip. Despite its informal beginnings and emphasis on younger, highly adventurous travelers, Intrepid has expanded to a global company with a broad range of trips to fit all ages. Intrepid divides its small-group trips into three separate styles of travel, all priced accordingly. "Basix," for budget travelers, keep inclusions to a minimum and offer plenty of free time. "Original" journeys offer more included activities and hotels, while "Comfort" trips offer luxury experiences that include the highest level of included activities and standards of accommodation, as well as roomier vehicles. No matter what kind of traveler you are, there is a style right for your specific desires. The age range on Intrepid tours varies widely from tour to tour, and they are welcoming to all ages. The only exception to this are their 18-29 themed tours which are specifically for that age group. Intrepid travelers have a real sense of adventure - whether this means hard adventure, or simply going deeper off the beaten path. Interacting with locals is an important factor when you travel, as is gaining a unique cultural perspective. A sense of fun is also essential, whether it means going out at night with your tour mates, trying new foods, or exploring the local markets. Which is better? Intrepid Travel or G Adventures? Commonly compared, both G Adventures and Intrepid Travel specialize in culturally immersive and off-the-beaten-path experiences. They are top companies to consider if you enjoy local & authetic travel and value having lots of free time during the itinerary. See our ultimate guide to decide which is right for you: Intrepid vs G Adventures, full comparison » Top Destinations Originally focused on small group adventure tours to Asia, Intrepid has expanded rapidly over the years, while maintaining its classic, adventurous, and immersive style. Today Intrepid Travel offers more than 1,000 different experiences in over 100 countries, on all seven continents. Regions with the most trips include Asia, South America, Africa, and Europe. Does Intrepid Travel include flights? While all your internal transportation is taken care of, often utilizing traditiona local methods such as tuk-tuks in Thailand, international flights to and from your home and the tour destination are not included. Their travel specialists can recommend where to look for flights however. Intrepid Travel Style Intrepid enjoys using local, unique forms of transportation. You might find yourself traveling by felucca in Egypt or in a tuk-tuk on the best Thailand tour of your life. Accommodations, which could range from guesthouses to home stays, are also locally owned, allowing a more authentic taste of the region while contributing to the local economy. There are a few broad travel styles to choose from when deciding on an Intrepid tour: 1. Basix - Budget travelers who don't mind, and in fact prefer, simple accommodations - camping and homestays with basic amenities, and crave a lot of free time for exploring independently will love these tours. Public transportation is used exclusively so pack light! These trips often attract a younger crowd who love the idea of throwing a backpack on, keep plenty of room for the unexpected in their schedule, and allocate their travel funds towards spontaneous bus tickets and street food instead of museum tours and 5 star restaurants. 2. Original - These trips take the backpacker spirit of local immersion, incorporating all the benefits that come with going with a planned itinerary. This style is called "Original" because it's the type of travel that put Intrepid on the map...pun intended. Accommodations are still simple and budget minded - often homestays are used to give you a true sense of place, personality, and culture. Mostly public transportation is used. 3. Comfort - Intrepid is known for the active adventure style of travel and these trips keep that mentality, with a few more creature comforts thrown into the mix. You can expect higher luxury accommodations that include a wider variety of included amenities, transportation is mostly private, though you can still expect to use some public transport, as is the Intrepid way. More meals are included in the trip price, and more group activities - which means a bit less free time to explore on your own. Why Choose a Tour With Intrepid Travel? Intrepid is a good tour company if you don't mind foregoing some creature comforts for a truly authentic, local experience. If you enjoy meeting locals when traveling, sampling new and exciting foods, and traveling in mixed-aged groups of 10-16 people, Intrepid could be a good fit for you. It's important to note, sometimes "ample free time" can be a blessing and a curse. It sounds great on paper, but if you're looking to maximize your dollar and your vacation time, be sure you understand the implications of having a lot of free time during your itinerary. For some travelers this is an absolute requirement, but for others it can be tough to branch off and explore independently - you also need to make sure you allocate enough travel money for independent meals. The tour leaders are great resources of information for how to spend your free time, but if you like having a full day scheduled from breakfast to dinner, Intrepid may not be the best company for you. Lastly, if sustainable and responsible travel is important to you, Intrepid has poured millions of dollars into local economies, and has a very strong emphasis on responsible travel. So you can feel good knowing that your money helps support some of the innkeepers, vendors, and communities that you'll meet along the way. Is Intrepid Travel Safe? Yes, Intrepid is a very safe company to travel with and they take the safety of their tour goers very seriously. In response to Covid-19, Intrepid has reduced their group size to an average of 10 people. Their guides have been fully trained on new sanitation requirements and Covid-19 health and safety guidelines. They have also implemented flexible booking options. General Covid-19 Travel News Some countries are beginning to reopen to international visitors, with entry restrictions, while others have remained closed. Keep checking back regularly to keep up to date with the frequently changing situation of the coronavirus. Want more information about travel safety and the coronavirus? Read about where it's safe to travel to in 2020 >>
Read more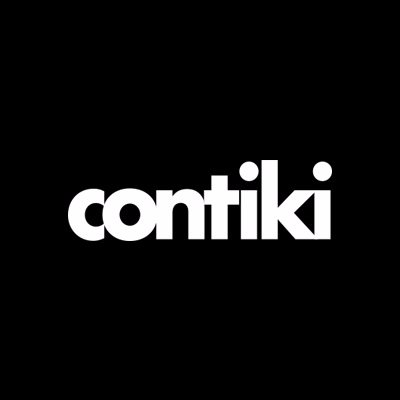 Preferred
Contiki
#39 Pick of 277 Eco, Sustainable & Green Travel Tour Companies
View Profile
Average Price
$ 192 per day
Operator Type
Mixed Land & Cruise
Trips in Eco, Sustainable & Green Travel
1 Tours in Eco, Sustainable & Green Travel
Cape Safari & Falls...amazing!!!
Worth every penny!! This trip was a once in a lifetime kind of trip and I think was great value for money!!
The trip itself was incredible
The trip itself was incredible, we had so many activities, most of them you had to pay for but it was defiantly money well spent, it was worth it!! There was a lot of travelling involved but it was all an amazing adventure, and we got to get to know everyone much better.
Stunning Scenic South
Apart from going above and beyond they gave us an amazing tour of the south island of New Zealand! The weather gods were in our favour for October giving us alot of sunshine, barely any rain and alot of incredible views to take in! The adrenalin activities are far and wide for Queenstown and of course you enjoy many nights out! Overal a great little getaway! Worth noting there is a bit of driving through the south on the bus but worth it!
Since 1962, Contiki has been a leader in providing exceptional global experiences for 18-35 year olds. What Makes Contiki Stand Out? Contiki offers tours curated by travel experts and specifically designed for 18-35 year old travelers. They pride themselves on creating lifelong memories among international groups of like-minded travelers. They offer a comprehensive selection of trips, over 300 of them, all over the world including transport, accommodation, included activities and free time. Their product range spans three different styles based on the pace of the trip: Discovery Plus, In-Depth Explorer, and Easy Pace. Make sure to read the details of each trip and choose the right one for your travel style. Who Will Enjoy Traveling with Contiki? Is Contiki only for 18-35? Yes, Contiki is specifically for travelers between the ages of 18-35.Sociable, spontaneous, and easy-going travelers who are between the ages of 18-35 will definitely love the Contiki travel experience. These are trips for those young people who travel for the sheer joy of meeting locals, experiencing the nightlife, relaxing in the sun, and pounding the pavement for the next unique local gem. Having a good time, being active, and spending less time in museums is something to expect on a Contiki tour. If you're the kind of young person who likes meeting a lot of new people, are excited to try new things, Contiki could be a good choice. Contiki trips are very much about being young and having fun - so you might miss a particular cultural attraction in favor of a group decision to instead explore a local market or neighborhood not in the guidebooks. Contiki tends to attract partiers more than bookworms. The guides and groups are generally warm and welcoming. Top Destinations Contiki offers 300+ trips in over 50 countries. They are especially popular for young travelers looking to explore Europe and Asia. Other top regions include Latin America, Australia, and New Zealand. Contiki Travel Style Contiki trips keep budget very much in mind when designing their trips. Expect a mix of 2 to 3-star hotels, guesthouses, and hostels on most trips. Contiki uses a mix of private coaches and public transportation to get around. The Contiki travel style is designed to allow for spontaneity - appreciate and get to know the culture through immersive activities, outdoors adventures, and local gems, off the tourist path. Contiki trips can be found across a variety of travel themes and styles: Active: specially designed to get the adrenaline pumping Beach Vacations: get ready for a tropical getaway Christmas Tours: experience European Christmas Markets Detour Mini Adventures: immersive getaways with incredible local hosts. Hiking & Trekking: work up a sweat in some of the most beautiful locations in the world Island Hopping: glide from paradise isle to paradise isle New Year's Eve Tours: Ring in the new year abroad Pride Trips: Go all out for Pride in some of Europe's most out-and-proud cities Safari: There's nothing on earth quite like an African wildlife safari Short Breaks: Trips under 7 days Ski Holidays & Snowboarding Trips: Our ski trips are a perfect mix of thrills and serenity. Small Group Tours: the perfect balance between social travel and small groups Solo Travel: 70% of our travelers join our trips solo, so you'll travel with like-minded young people who want to make friends, experience new things and create lifelong memories Why Choose a Tour With Contiki? Contiki is a great choice for younger travelers looking to socialize with others during their trip. All of their travelers are between the ages of 18-35, and creating memories and becoming a part of something together are the primary reasons for traveling with Contiki. Groups are a mix of people from around the world including US, Canada, Australia, and the U.K. They have over 60 years of experience leading cultural tours in different parts of the world and have a wide range of options to choose from.
Read more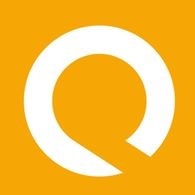 Quark Expeditions
#55 Pick of 277 Eco, Sustainable & Green Travel Tour Companies
View Profile
Average Price
$ 745 per day
Trip Prices
$ 16,195 – $ 16,195
Operator Type
Small Ship & Expedition Cruise Line
Trips in Eco, Sustainable & Green Travel
1 Tours in Eco, Sustainable & Green Travel
Company is a scam
This company cancelled our trip 3 times due to COVID. The most recent cancellation was less than 10 days notice. When we tried to re-book this time for a later date (our fourth reservation with them), they charged us over $10,000 more for the EXACT same itinerary even after their 100% guarantee says they have a voyage-for-voyage exchange on cancelled trips and we would be able to exchange the trip for the same itinerary. Now they've changed their rules to say they only have 1 date available that's approved for "exchanges." So our original booking, which was the week of Christmas, now has to be some random week when conditions are not as good and we won't even see Antarctica in the season we wanted. For the EXACT same itinerary as we already booked and paid for (and they kept the money for over 2 years for, while continuing to cancel our trips) they want 10k+ more to book. This is a scam and these people have kept our money for going on 3 years now with absolutely no intent to honor their "guarantee." This company has been a nightmare from the beginning and I highly recommend you book with someone else.
Lifetime Experience
It was an epic personal voyage, but also a learning experience and unforgettable journey to meet wonderful people and a great team (both crew and Qaurk team members) who looked fabulously after each and everyone. Thank you for all Thomas
Terrible company.
Terrible company. It has taken me 10 months to finally get the refund from the trip me and my wife had booked (Aberdeen to svalbard). Quark refused to refund for the first 7 months saying they didn't cancel the trip (even though it didn't run and the boat was at anchor in a different country) i was told that the trip has been re scheduled and not cancelled so legally they do not have to refund me. I hope Andrew white the ceo is proud of his decision to steal hard earned money from customers and make them fight for months to get back what is rightfully there's. After 7 months of me constantly badgering the travel agent i booked through and quark directly they agreed to refund my money but it will take them 90 days to process this refund. Its amazing quark can accept payments automatically but needs 90 days to return payments. If you are booking with quark now on there new refund terms be careful of the wording. It says IF THEY CANCEL THE TRIP which quark will not do, they will re schedule it for another date 12 months or more away, ie next years trip which you will then have to pay the price increases to them as well. Avoid at all costs.
Founded in 1991, Quark specializes in polar expedition cruises to the Arctic and Antarctica. What Makes Quark Expeditions Stand Out? Adventurous and off the beaten path destinations Knowledgeable and expert guides Small groups Strong commitment to sustainable travel If you'd like to follow in the wake of some of the great Arctic and Antarctic explorers, this company will provide you the opportunity. Passengers often board Zodiacs to get out on the water or make landings in remote locations. Quark was in fact the first company to lead cruises for tourism through the Northwest Passage; adventure and pushing boundaries is in their blood and their destinations and itineraries reflect this. Quark has been a leader in expedition-style cruising for nearly a quarter century, specializing in the polar regions. You can travel in an icebreaker -- including one that's nuclear-powered and goes to the North Pole -- or in smaller, more mobile ships, all of which hold fewer than 200 passengers. Who Will Enjoy Traveling with Quark? Adventurous travelers History buffs Ages 45-65 Wildlife lovers Photographers Travelers who choose Quark will be adventurous minded, seeking a cruise not for the luxury aspect but for the types of destinations only accessible by this mode of travel. Be ready for lots of winter weather and challenging but rewarding shore excursions. Quark cruises are all about functionality first - designed to be able to travel to remote corners of the globe. This is not to say that the accommodations are bare bones - but travelers who love the mechanics of expedition cruises and are interested in the style of these ships will most enjoy traveling with Quark among other expedition cruising enthusiasts. Because these ships are quite small, the stateroom space allotted for their limited passenger numbers is spacious and comfortable. Top Destinations Quark is known for traversing the polar regions - the rugged Arctic and expansive Antarctic. Their ships are designed specifically to cut through icy waters and navigate remote byways. Quark Expeditions Travel Style The Quark cruise style is comfortable but not excessive. Think packing hiking boots and thermal layers instead of a cocktail dress or dinner jacket. Accommodations are comfortable but basic and the style aboard ship is informal. For Quark the travel experience is about what's on shore rather than on board - though the on board amenities are certainly not non-existent. Travelers used to luxury cruises may find the Quark on board experience a bit jarring. Why Choose a Cruise with Quark? If you are seeking a true adventure on board state of the art vessels designed to visit remote polar destinations than Quark is for you.
Read more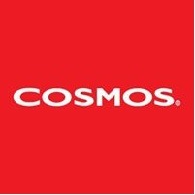 Cosmos
#64 Pick of 277 Eco, Sustainable & Green Travel Tour Companies
View Profile
Average Price
$ 175 per day
Operator Type
Group Tour Operator
Trips in Eco, Sustainable & Green Travel
1 Tours in Eco, Sustainable & Green Travel
Excellent Experience and Excellent Guide
I would highly recommend this company and some trips to Scandinavia and Baltic. The countries are amazing, the service and our guide Ausra Paukste was really the best ever. If you wish to visit this region consider Cosmos company.
Awesome & The Best!
We had a most wonderful trip! Our tour guide & driver were excellent! Our tour guide was very knowledgeable about France, & told us a little history, about every town we visited! Hotels great!
Terrible
Expectations were fairly high and they were still exceeded. We considered this the best trip we have ever taken and my wife and I have zero complaints.
Cosmos promises to "turn your travel dreams into reality" by offering affordable tours in several parts of the world. Part of the Globus group of travel brands, Cosmos has been running escorted tours for five decades since the 1960s. It touts its clout with hotels and other travel providers as a way of keeping down costs, with savings passed on to their customers. Most expenses are included in the tours, though you may be on your own for some meals and optional excursions. Cosmos started out offering value-priced European coach tours for budget-minded travelers, and now has added North American, South American, and some Middle East and North African destinations as well. Religious-themed tours of southern Europe and Israel as well as holiday season tours are all part of the mix. The company emphasizes that when you tour Europe, for example, you'll stay like Europeans do, eat like Europeans do, and "share the European view of Europe." That generally means comfortable but not luxury hotels, well-chosen neighborhood restaurants, varied means of transportation, and guided sightseeing of all the "must-see" sites, with extended stays in key cities. Cosmos also offers plenty of free time to explore on your own, a way of personalizing your group tour a bit.
Read more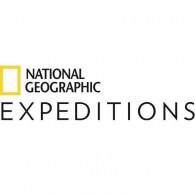 Preferred
National Geographic Expeditions
#65 Pick of 277 Eco, Sustainable & Green Travel Tour Companies
View Profile
Average Price
$ 714 per day
Trip Prices
$ 6,290 – $ 6,290
Operator Type
Mixed Land & Cruise
Trips in Eco, Sustainable & Green Travel
1 Tours in Eco, Sustainable & Green Travel
TOO MUCH TOO FAST
Firstly, it was my understanding, and confirmed in a phone conversation with the company's representative prior to our departure, that the schedule of events would go at our pace. We found this to not be the case. For example; we arrived in Cairo on October 25th, from Tel Aviv, Israel, later in the night than scheduled due to an airline delay. We were met at the airport by your representative and taken to a hotel 45 minutes from the airport. We checked in shortly after midnight. The representative said that we would "meet at 4:00" to be picked up to fly to Luxor. I thought he meant 4:00 PM, but no, it was 4:00 AM!!! We had less than 3 hours sleep before we were whisked off to our next destination. (By the way, the representative spent those few hours waiting in the hotel lobby; he didn't even get a night's rest.) We arrived in Luxor, were taken to the hotel, deposited our luggage (the room wasn't ready), had breakfast, and then met our tour guide at 10:00 AM for our first tour. We were exhausted, but mustered our energy for the occasion. Is there a good reason why Cairo wasn't the first city on our tour? In retrospect, it should have been for many reasons, not the least of which was the logistics described above. All right, so now we're in Luxor, and by afternoon we're ensconced in a luxurious hotel with a magnificent view of the Nile River. There's a swimming pool that we're looking forward to relaxing by the next day during some much needed down time during the free time described in the itinerary; exactly what we expected from National Geographic. But instead, that evening we were told by our guide that we needed to have our luggage ready to check out of the hotel the next morning to relocate to the Nile River ship Minerva (coincidentally, owned by the same company as the hotel). We obliged, and in the morning we were taken on a tour with the luggage in the car, and then brought to the ship in the early afternoon. Our four suitcases were put in a room that was barely large enough to contain the bed, but the view of the river from our room was good enough to overlook this inconvenience, at least for the moment. I looked forward to resting in our cabin in the afternoon because I was exhausted. In fact, I was so tired that I have little recollection of that morning's tour until I look at the photos to affirm that I was actually where the itinerary said I would be. We went to lunch in the ship's dining room and returned to our cabin to find that our view of the Nile was obliterated by a ship that had tied up alongside our own. This is now our view (see photo) and the blackout drapes that were drawn to hide it made the small cabin a crowded, dark dungeon. Furthermore, that ship's bunker oil fumes were now in the air conditioning system of our ship and flowing freely into our cabin making me nauseous and giving me a headache. I complained but there was nothing to do about it. And if this wasn't bad enough, the sound of the neighboring ship that accompanied the smell was intolerable. Other issues I had with our cabin on the ship included; - The bypass closet door wouldn't stay shut - There was a leak under the bathroom sink - The carpet in the area near the bathroom was wet - The toilet seat lid came off repeatedly - Wifi on board the ship was only in the main lobby area, and was poor at best I talked to the ship's desk clerk, and he assured me that things would be taken care of shortly. They never were. This doesn't take into consideration that the buffet style food served on board was repetitive if you didn't take the offered main course, which was usually meat (I don't eat meat). Oh, and I didn't yet mention that our ship wouldn't be leaving its mooring until the next day! We had traded a luxurious hotel for this! With that said, it begs the question of why we were taken out of a luxurious hotel 24 hours in advance of the ship sailing away from Luxor? No pool to sit by, no view of the sunset over the banks of the Nile, no quiet room in which to sleep, and no dinner of delicious food. Certainly not what we expected from a Nat Geo Private Tour for which we had paid a premium price! Unrelated to these issues, NatGeo's survey asked if we felt that our health was well-protected. "No" is the short answer. A fuller reply is that we both got Covid on this trip; my husband first, then inevitably, myself three days later. We had avoided catching it for more than 2.6 years, and now we had it. I realize that one takes risks when going out in the world, and I certainly don't blame NatGeo for our getting sick. But their people weren't wearing masks until I asked them to, mostly to protect themselves from us. One agent who met us at the airport when we arrived back in Cairo from Aswan, now openly sick with Covid, disappeared for 10 minutes to purchase a mask when I told him in no uncertain terms that he needed to wear one around us. Overall, NatGeo profited from our illness as we were too unwell to utilize the dining allowance at the Cairo Ritz Carlton or to go to out for most meals offered with our guide. The one restaurant I was taken to for dinner without my husband was a touristy place with fake grapes leaves hanging from fake arbors. When a 35 person tour group trouped in past us it told me all I needed to know. My bowl of pasta with a tomato sauce not much thicker than tomato juice certainly couldn't have cost more than $10, if that much. Then, the next day I was too sick to go out at all, my husband, who was feeling better by then, went out alone with the tour guide for the day, but it's my understanding that they skipped all meals. All in all, there were many aspects of the trip that were memorable for all the right reasons, but also memorable for the above mentioned wrong reasons. For us to have paid as much as we did begs the question, "Was it worth the expense for this private tour experience?" As seasoned world travelers, I'm hard pressed to reply in the affirmative.
Highly recommend! It was a trip of a lifetime!
We had not had the pleasure of traveling with National Geographic and was not sure what to expect. The trip went beyond what we could have possibly imagined! The staff were attentive and the guides were knowledgeable. There was not a time that we felt unsafe or that our needs were not being met. The trip was very fast paced which allowed us to experience each destination. Their timing was perfect with scheduled excursions and meals. We took the trip in October 2019 and then COVID entered our world and brought our trips to a stand still. I am now planning some trips for this year with hopes of a healthier world to travel!
Cancel my trip but no refund
This company canceled my trip due to COVID but failed to refund all money so I am out $1500 for Lindblad portion, and will never travel with NatGeo again. They have lost my trust as a company that puts travelers best interests first.
In 1999, National Geographic launched their own tour company component: National Geographic Expeditions. Since then they have expanded to offer trips on all 7 continents in over 60 destinations. Recently they partnered with G Adventures to provide even more variety to their devoted customers. What Makes National Geographic Expeditions Stand Out? Multiple modes of travel Expert guides and photographers After hours and special access to sites With National Geographic, you can travel by small, expedition-style ships; classic train journeys; land tours; active adventures; photo tours; family-oriented trips; or private, independent expeditions based on your desires and budget. Wherever you go with National Geographic, which has been in the tour business for 15 years, you can expect doors to open: entry to research sites, archaeological digs, private homes or special events. Many expeditions are accompanied by a National Geographic expert or expert team who share their knowledge and passion for a region and help make each experience enriching and unforgettable. Who Will Enjoy Traveling With National Geographic Expeditions? Photography enthusiasts All ages Adventurous minded Nature lovers History buffs Life long learners National Geographic is one of those special brands that has managed to successfully straddle the line between "your grandfather loves them" and "your eighteen year old sister loves them". They cover a wide range of topics, themes, and travel styles, with the educational aspect always prevalent yet not overbearing. If you love feeling like an explorer and an adventurer when you travel, and love learning about the world from experts in a variety of fields, National Geographic is the perfect place for you. This is a company for those who want to dig deeper, like getting the inside story from multiple perspectives - historical, cultural, political, economic, scientific and more. National Geographic trips are great for families, and you can choose a private tour or a family friendly group, where hands on activities will widen your children's worldview in innumerable special ways. National Geographic trips are also extremely popular with photographers - novice photographers will enjoy their photography-centric tours, while many dedicated hobbyists can be found on their other trip styles as well. If you're the kind of traveler who sacrifices the space for a pair of shoes in your suitcase for another lens or photography accessory...you'll be right at home on a trip with National Geographic Expeditions. In the same way that National Geographic magazine has always inspired and furthered conversation and discourse, so too do their trips. The spirit of learning about the world is intertwined in every itinerary, so if you consider yourself a lifelong student, you should definitely consider traveling with National Geographic Expeditions. Top Destinations National Geographic Expeditions go all around the world, and cover almost every travel style imaginable. One might think they have a favoring of the more "exotic" locations but an impressive number of United States and European tours are offered as well as farther reaching destinations. National Geographic Expeditions in the Galapagos are especially popular. Regardless of where you travel, you will be sure to get off the beaten path and discover unique cultural landmarks, meet interesting people, and enjoy a sense of adventure. Small-ship expeditions, done in conjunction with Lindblad Expeditions, can take you to Antarctica, the Galapagos and points beyond. Classic train journeys include the Trans-Siberian and trains through India, Spain, and Switzerland. Active adventures might take you hiking in Bhutan or meeting Berbers in Morocco. Land tours could take you to Tanzania, Peru or the Grand Canyon. National Geographic Expeditions Travel Style The travel style with National Geographic Expeditions has an aura of old fashioned exploration with a modern twist. National Geographic Expeditions is a family friendly outfit, offering a wide range of prices and trip styles. Trips vary from mid range budget to higher. Physical level is usually light to moderate. By virtue of their longstanding presence in the world, National Geographic has a wide reaching global network to lean on for incredibly unique and authentic lodging options, knowledgeable guides, and VIP access to historical and archaeological sites. They have several broad travel styles you can choose from: Land Trips - National Geographic Land Trips are immersive explorations, often covering nature and wilderness points of interest such as national parks. They also dive into ancient cities and cultures, with trips exploring everything from monks in Burmese mountainside temples to the lives of nomadic Mongolian peoples. Most trips are around 11 days and physical level is between light and moderate, with some trips featuring moderately challenging hikes in various altitudes. River Cruises - a relatively new addition, Nat Geo now offers around 7 river cruises in Europe covering the Danube, Rhine, and Douro. Currently they also have 1 river cruise in Asia, along the Irrawaddy. These trips are typically between 7 - 11 days and feature wine tasting, history tours, and very light physical activity. Private Expeditions - If you and your family, significant other, or a few close friends are looking for a more intimate travel experience than a group of strangers, Private Expeditions are a great way to travel. These trips are customizable, and can be crafted to perfectly suit your interests and dates. Photography Trips - National Geographic has consistently featured award winning travel photography. They run regular contests for those inspired by the thousands of groundbreaking and historic photographs taken by journalists and travel photographers around the world. On National Geographic photography trips you can actually learn tricks of the trade from real-world photographers and improve your skills. Train Trips - Travel was revolutionized with the implementation of the railroad, allowing people to travel in what was then a rapid pace from destination to destination. Today this ideal has been flipped on its head, and train travel is a leisurely paced excursion allowing time to relax and appreciate the slower meandering through beautiful countrysides. National Geographic train trips cover the classics, such as the Trans-Siberian railway and the Rocky Mountain railroad. Accommodations are comfortable, around a premium level, with options to upgrade. Active Expeditions - For those who enjoy a bit more of an adrenaline pumping and active travel experience, National Geographic also has trips for you. These trips feature multiple active outings, such as kayaking, hiking, and caving. Expect to explore the outdoors covering unique natural phenomena and gaining insight into how and why the landscape has been shaped the way it has. These trips also feature cultural insights, just to a lesser extent. Family Expeditions - National Geographic is the perfect company to travel with when you have curious and adventurous youngsters eager to see the world. They will learn about other cultures, people, food, nature and wildlife from experts with "cool jobs" that might even inspire lifelong interests and perhaps influence a career. These trips are specifically designed to be hands on, allowing everyone to get involved and learn about how things work. Private Jet Trips - For a luxurious and more lengthy travel experience, nothing beats a Private Jet tour. A dedicated team will be with you, and you'll experience all the best that National Geographic has to offer from local guides to premiere accommodation. These trips are in a very high budget range, but if it's in your wheelhouse - it's a superb way to travel and cover a lot of ground. Journeys - Part of a partnership with G Adventures, these trips are adventurous and immersive small group excursions imbued with the spirit of National Geographic. The best of two top travel worlds! Why Choose a Tour With National Geographic Expeditions? When you travel with National Geographic you are participating in and contributing to a spectacular legacy. Over the years National Geographic has cultivated a reputation for being about cultural exploration, scientific advancement, and broadening perspectives. Their travel experiences are perfect for anyone wishing to get back to the roots of what adventurous, experiential travel really means and enjoy discovering the world from multiple angles. Really one of the best parts about traveling on a tour with National Geographic Expeditions is the sheer breadth of knowledge, personal and professional experience their guides bring to the table. They help provide richly detailed context, historical information, and dive into the details of local life, by showing and doing as well as explaining. You the traveler will have the true experience of getting to know a place from the inside out. If that wasn't enough of a reason, proceeds from your trip price go towards supporting National Geographic's ongoing nonprofit work in conservation, exploration, education, and cultural preservation.
Read more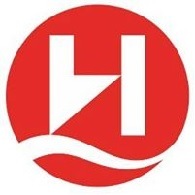 Hurtigruten
#57 Pick of 277 Eco, Sustainable & Green Travel Tour Companies
View Profile
Average Price
$ 384 per day
Trip Prices
$ 1,972 – $ 1,972
Operator Type
Small Ship & Expedition Cruise Line
Trips in Eco, Sustainable & Green Travel
1 Tours in Eco, Sustainable & Green Travel
Its the best sea voyage we've ever made!
Its the best sea voyage we've ever made! We're looking forward to go again, hopefully the virus will be gone by then.
unfortunately due to covid-19
do not book with this company !!!!! I my husband and 2 other friends (all Italian) had to take the cruise starting March 17th, unfortunately due to covid-19 we were forced to cancel the whole holiday including the cruise. the gentlemen of Hurtigruten to the request for reimbursement caused by a world emergency have replied that this is not their problem and therefore they will not reimburse even a cent. Be careful to make reservations because this does not seem to me a professional behavior given the emergency we are experiencing. you must be ashamed
Recommended 100 %
Recommended 100 %. The Deal, the people, excursions
Once known as "Norwegian Coastal Voyage" in the U.S., Hurtigruten adopted its traditional Norwegian name a few years ago, and remains, in many minds, "The World's Most Beautiful Voyage." What Makes Them Stand Out? They operate cruises to lesser known locations and focus on providing unique nature experiences and excursions. They've been a leader in constantly improving how they treat the landscape and try to maintain as little harmful impact as possible. Who Travels With Them? Hurtigruten's cruises are perfect for adventurous travelers looking to "connect with your inner explorer." Excursions tend to be very active, and do take place in harsher environments - it will most likely be cold! And while you certainly won't be roughing it, the Hurtigruten ships aren't the newest vessels on the seas, nor are they equipped with large numbers of amenities. But the scenery and experiences are hard to beat. Where Do They Operate? The 11 Hurtigruten ships ply the Norwegian coast from Bergen to Kirkenes, near the Russian border, making the round trip in just under two weeks (but many passengers choose to go just one way). They also run voyages to Spitsbergen (a far northern Norwegian island also known as Svalbard) and other Arctic locations, as well as Antarctica. Why Travel With Them? For spectacular views, and incredibly unique experiences ashore. You'll stop in some fascinating cities and fishing villages; sail down gorgeous fjords and view snow-capped mountains; cross the Arctic Circle; pay a visit to the Top of Europe (the northernmost point on the Continent); and watch as the ships unload supplies for the locals at each stop -- the Hurtigruten is both cruise passenger and cargo ship.
Read more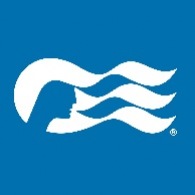 Operator Type
River Cruise Line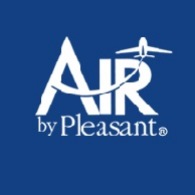 Operator Type
Group Tour Operator
1-10 of 10 Providers Shown
10 Provider(s)
X
Unlock Member Savings
In order to see Travelstride Select deals you must sign in. We've negotiated with many of the world's best travel companies to save you money! Get the best experiences, save up to $700 per person, and be a hero to your travel companions!
We respect your privacy and take great care to protect your information. By joining you agree to our Privacy Policy and Terms of Use.
With FREE membership you:
Save up to $700 per person!*
Access private deals and offers
See personalized trip recommendations
Save favorite trips
See member program details
What is Travelstride?
Travelstride is the top community marketplace for tours, local getaways, adventure packages, and tailor-made vacations.
Now you can find, compare, and share trips from 1,000+ operators and expert trip planners. Unlike most travel agencies and websites that only show options from large companies that pay big commissions, we show you all the options we can gather, and we're adding more all the time. We want you to have all the available information to find your perfect trip, no matter who it's with. Whether you're looking for a short weekend getaway or a multi-country expedition, you can find it on Travelstride. About us.
Use Travelstride to:
Search thousands
of itineraries and match your style and budget.

Compare local
experts with renowned tour operators side by side.

Read reviews
by travelers and experts.

Save money
as a Travelstride member (it's free), with exclusive deals & rebates.
We are on a mission...
...to foster a community connecting travelers to wonderful places, people, & experiences. Learn more.
Got it