Best Rwanda Tour Companies
13 Travel Providers meet your criteria (Providers 1 to 13 shown)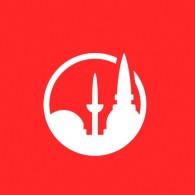 Preferred
Intrepid Travel
#3 Pick of 148 Rwanda Tour Companies
View Profile
Average Price
$ 203 per day
Trip Prices
$ 3,428 – $ 13,885
Operator Type
Mixed Land & Cruise
Trips in Rwanda
13 Tours in Rwanda
I had a really fun time travelling to…
I had a really fun time travelling to Thailand last December. Intrepid made the entire trip easier because of the preparations they made beforehand. I'm definitely going to recommend Intrepid to my friends. Ciao!
Viewing wildlife in a natural setting
Viewing wildlife in a natural setting with an experienced naturalist is outstanding
Great trip made better by the guide.
Great trip made better by the guide.
Intrepid Travel - Quick Facts Founded in 1989 No Single Supplement (rare exceptions) Small Groups: max 16 on most trips (10 max during Covid-19) Average Age: 48 Travel Style: Cultural immersion, adventure, overland, sustainable, and active Accommodation Style: Camping, Hostels, 3 /4 star hotels, locally owned Average Tour Price: $2,377 Top Regions: Asia, Africa, Europe, South America Other Brands: Peregrine Commonly compared with G Adventures » Intrepid Travel is all about 'real life experiences.' With a name meaning fearless and adventurous, Intrepid offers nothing less than big travel adventures -- such as an 11-day hike through Papua New Guinea. However, Intrepid is broad-based enough to offer varied experiences such as food tours in Greece, complete with a visit to a Kalamata olive grove. What Makes Intrepid Travel Stand Out? Responsible travel Industry experts Authentic experiences Small groups Intrepid believes that with great travel experiences comes great responsibility. They are focused on responsible tourism which includes not only treading lightly but also making a positive impact on the destinations they send travelers to. As a Certified B Corp since 2018, Intrepid donates to grass root projects around the world, are a carbon-neutral business and are committed to animal welfare. Travelers can rest assured when they travel with Intrepid because they will be in the hands of industry experts. Intrepid partners with local leaders to be guides for travelers. This gives travelers first hand experiences from someone who knows the area well. Above all else, Intrepid strives to get its travelers off the beaten path and under the surface of the local culture. To accomplish this, group sizes are small, maximum of 16 on most trips. This allows for more use of local transportation and lodging, along with fostering cultural immersion. Intrepid also employs local English-speaking leaders who act more as a resource for local exploration than do typical 'guides,' shepherding groups from one place to another. Who Will Enjoy Traveling With Intrepid Travel? All ages All types of travelers Cultural enthusiasts Intrepid is one of the early pioneers of the "adventure"-style guided trip. Despite its informal beginnings and emphasis on younger, highly adventurous travelers, Intrepid has expanded to a global company with a broad range of trips to fit all ages. Intrepid divides its small-group trips into three separate styles of travel, all priced accordingly. "Basix," for budget travelers, keep inclusions to a minimum and offer plenty of free time. "Original" journeys offer more included activities and hotels, while "Comfort" trips offer luxury experiences that include the highest level of included activities and standards of accommodation, as well as roomier vehicles. No matter what kind of traveler you are, there is a style right for your specific desires. The age range on Intrepid tours varies widely from tour to tour, and they are welcoming to all ages. The only exception to this are their 18-29 themed tours which are specifically for that age group. Intrepid travelers have a real sense of adventure - whether this means hard adventure, or simply going deeper off the beaten path. Interacting with locals is an important factor when you travel, as is gaining a unique cultural perspective. A sense of fun is also essential, whether it means going out at night with your tour mates, trying new foods, or exploring the local markets. Which is better? Intrepid Travel or G Adventures? Commonly compared, both G Adventures and Intrepid Travel specialize in culturally immersive and off-the-beaten-path experiences. They are top companies to consider if you enjoy local & authetic travel and value having lots of free time during the itinerary. See our ultimate guide to decide which is right for you: Intrepid vs G Adventures, full comparison » Top Destinations Originally focused on small group adventure tours to Asia, Intrepid has expanded rapidly over the years, while maintaining its classic, adventurous, and immersive style. Today Intrepid Travel offers more than 1,000 different experiences in over 100 countries, on all seven continents. Regions with the most trips include Asia, South America, Africa, and Europe. Does Intrepid Travel include flights? While all your internal transportation is taken care of, often utilizing traditiona local methods such as tuk-tuks in Thailand, international flights to and from your home and the tour destination are not included. Their travel specialists can recommend where to look for flights however. Intrepid Travel Style Intrepid enjoys using local, unique forms of transportation. You might find yourself traveling by felucca in Egypt or in a tuk-tuk on the best Thailand tour of your life. Accommodations, which could range from guesthouses to home stays, are also locally owned, allowing a more authentic taste of the region while contributing to the local economy. There are a few broad travel styles to choose from when deciding on an Intrepid tour: 1. Basix - Budget travelers who don't mind, and in fact prefer, simple accommodations - camping and homestays with basic amenities, and crave a lot of free time for exploring independently will love these tours. Public transportation is used exclusively so pack light! These trips often attract a younger crowd who love the idea of throwing a backpack on, keep plenty of room for the unexpected in their schedule, and allocate their travel funds towards spontaneous bus tickets and street food instead of museum tours and 5 star restaurants. 2. Original - These trips take the backpacker spirit of local immersion, incorporating all the benefits that come with going with a planned itinerary. This style is called "Original" because it's the type of travel that put Intrepid on the map...pun intended. Accommodations are still simple and budget minded - often homestays are used to give you a true sense of place, personality, and culture. Mostly public transportation is used. 3. Comfort - Intrepid is known for the active adventure style of travel and these trips keep that mentality, with a few more creature comforts thrown into the mix. You can expect higher luxury accommodations that include a wider variety of included amenities, transportation is mostly private, though you can still expect to use some public transport, as is the Intrepid way. More meals are included in the trip price, and more group activities - which means a bit less free time to explore on your own. Why Choose a Tour With Intrepid Travel? Intrepid is a good tour company if you don't mind foregoing some creature comforts for a truly authentic, local experience. If you enjoy meeting locals when traveling, sampling new and exciting foods, and traveling in mixed-aged groups of 10-16 people, Intrepid could be a good fit for you. It's important to note, sometimes "ample free time" can be a blessing and a curse. It sounds great on paper, but if you're looking to maximize your dollar and your vacation time, be sure you understand the implications of having a lot of free time during your itinerary. For some travelers this is an absolute requirement, but for others it can be tough to branch off and explore independently - you also need to make sure you allocate enough travel money for independent meals. The tour leaders are great resources of information for how to spend your free time, but if you like having a full day scheduled from breakfast to dinner, Intrepid may not be the best company for you. Lastly, if sustainable and responsible travel is important to you, Intrepid has poured millions of dollars into local economies, and has a very strong emphasis on responsible travel. So you can feel good knowing that your money helps support some of the innkeepers, vendors, and communities that you'll meet along the way. Is Intrepid Travel Safe? Yes, Intrepid is a very safe company to travel with and they take the safety of their tour goers very seriously. In response to Covid-19, Intrepid has reduced their group size to an average of 10 people. Their guides have been fully trained on new sanitation requirements and Covid-19 health and safety guidelines. They have also implemented flexible booking options. General Covid-19 Travel News Some countries are beginning to reopen to international visitors, with entry restrictions, while others have remained closed. Keep checking back regularly to keep up to date with the frequently changing situation of the coronavirus. Want more information about travel safety and the coronavirus? Read about where it's safe to travel to in 2020 >>
Read more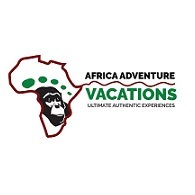 Operator Type
Custom/Private Tour Operator
Magical trip in Uganda
We had an amazing trip with Africa adventure vacations. We loved the guide Ceasar and communication with Robert and Ashiraf was outstanding. The ultimate goal for this safari was chimp and gorilla tracking but also a wildlife safari in Murchison falls, queen Elizabeth and lake mburo national park was rewarding. If are to book this safari, please don't miss out the night game drives. The lodges are super nice and blend with nature. Buffalo safari lodge was outstanding, the views, food and service was unmatched. In short, we didn't regret booking with AAV
Support them
Also my colleagues in Tourism industry Support them
Just 100% perfect
Our 10 days safari was amazing! Our guide Ceasar was just amazing (best guide ever!), thanks to him, we saw the big 5 and great primates. The experience was unforgettable. Communication with Robert was so easy and always keen to answer any questions regardless of the time. We highly recommend Africa Adventure Vacations, they are professional and we could not have expected better for our trip.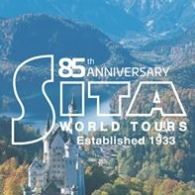 Average Price
$ 393 per day
Trip Prices
$ 1,170 – $ 10,895
Operator Type
Mixed Land & Cruise
Trips in Rwanda
5 Tours in Rwanda
Had a wonderful trip
I want to let you know that we had a wonderful trip and that your planning and arrangements were just perfect. We were VERY satisfied with your services and with everyone involved in our tour.
This adventure is a childhood dream come true
Amongst the packing, weighing, and pondering I want to extend my sincere appreciation to you for all of your support. This adventure is a childhood dream come true, the likes of which, is equally foreign to me. It is difficult to admit, but six months ago I didn't even know what cargo pants were. I know the "foreign" part has, at times, left me anxious, confused, and frustrated. And yet, your steady guidance has remained consistent and I am immensely grateful to you for that. You never made me feel as if my questions were irrelevant ...... OMGosh thank you so much for that Natalie. You are a credit to your profession and I am grateful you have guided me through this process.
I really loved the tours
South Africa is all by itself a magical place. When combined with people in the tourist industry who are competent, friendly and knowledgeable, a visit there can be very special. And ours was very special indeed...I really loved the tours that your company put together; they were really very well balanced.
What Makes Them Stand Out? With over 80 years of experience and tour guide specialists that provide excellent customer service, SITA World Tours is a well-developed tour operator for remote and beautiful destinations. SITA offers group travel in different shapes and sizes including tailor-made tours for small groups and those who may have specific requests. Who Travels With Them? While it depends on destinations, the demographic tends to be adults between 50-70 years old or honeymooners who are going on a private trip. SITA World Tours can accommodate trips with only two individuals though the majority of the tours consist of 15-30 persons. The price range varies anywhere between $500-$8000 per person, depending on trip style. Where Do They Operate? SITA World Tours has many destinations all over the world from Asia and the Middle East to Europe, Australia, South America and more. Travel style varies from luxury trains, women only trips, and cruise extensions. Why Travel With Them? SITA World Tours has destinations all over the world and a very flexible customized program. They pay close attention to detail, ensuring each individuals needs and requests are catered to, and offer a wide range of trip types and styles. Commonly Searched Together: Compare SITA World Tours with these other tour companies SITA World Tours vs Peregrine
Read more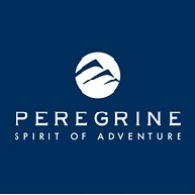 Preferred
Peregrine Adventures
#14 Pick of 148 Rwanda Tour Companies
View Profile
Average Price
$ 396 per day
Operator Type
Group Tour Operator
Trips in Rwanda
3 Tours in Rwanda
Expect I'm not the only one
they are 'fair weather friends' I did not receive so much as an email advising of changes in the cancellation policy, discovered when I contacted them to cancel. I now receive automated emails/msgs as I attempt to work through this. The email states I may contact them on 31 July to discuss the matter!....4 months away. I'm absolutely stunned by how shoddy this outfit is....who knew?! Out of pocket $4000. Expect I'm not the only one.
Highly Recommended
Currently experiencing "Cruising the Thai Islands" with Peregrine and I am loving everything! The local knowledge and immersive experiences are second to none and our guides are extraordinary
Highly Recommended
Currently experiencing "Cruising the Thai Islands" with Peregrine and I am loving everything! The local knowledge and immersive experiences are second to none and our guides are extraordinary
With Peregrine Adventures, 'anywhere is possible.' Based in Australia, Peregrine has led small-group, 'soft' adventure-style trips worldwide for over 30 years. It was one of the first operators to employ local leaders, a practice that is now widespread in guided travel. What Makes Them Stand Out? While considering itself an adventure travel company, Peregrine promises to "smooth down the bumps and rough edges." In short, it's more about soft adventure with added comforts than roughing it. Group sizes are kept small, with no more than 16 travelers per trip. Its philosophy is that while "seeing the famous sites is a must, it's those memories of wandering through a little village or sharing dinner with a local family that leave a lasting impression." The small-group aspect allows for more time to absorb the nature of the places visited, and to make a minimal environmental impact on them as well. Who Travels With Them? While Peregrine is a global company, many of its travelers originate from Australia and New Zealand. However, their groups can be geographically diverse, with most travelers 50+ years of age. Where Do They Operate? Peregrine offers a wide variety of exciting global destinations, with 200 trips across 80 countries -- spanning from Egypt to Turkey to Canada trips! The company is perhaps best known for its Himalayan trekking excursions to far-flung destinations including Nepal, Bhutan, and Tibet. It was a pioneer in high-altitude trekking and these trips remain among their most popular today. How Does it Work? Most travel is by private, air-conditioned minibus, but you might find yourself on a houseboat in Kerala, India, a tuk-tuk in Sri Lanka, or a mountain lift on the best Switzerland tour you've ever experienced. Lodging and dining is at smaller, locally run hotels and restaurants. You might also dine with locals from time to time, and stay with local families or at campsites as well. Why Travel With Them? Peregrine is a good choice if you're looking for a bit of a softer landing with respect to transportation and accommodations but still crave an authentic, off-the-beaten-path experience. If you're looking for more individual travel, Peregrine will craft independent journeys, arrange self-guided walking and cycling tours, or arrange private group and tailor-made trips. It's your choice. Peregrine also helps support various community and conservation projects via its ties with the Intrepid Foundation. Tweets by PeregrineSpirit
Read more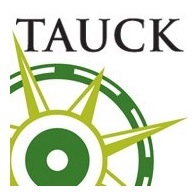 Average Price
$ 578 per day
Trip Prices
$ 19,890 – $ 19,890
Operator Type
Mixed Land & Cruise
Trips in Rwanda
5 Tours in Rwanda
Skip this cruise - not worth it
My husband and I went on the Treasures of the Mediterranean Isles Trip jn October 2022. This was our third Tauck cruise with Ponnant but our first post covid and the level of food and serive on Ponnant ships has dropped alot. The food was, at best, cafeteria food at a bad high school. My husband ate salad and cheese and crackers For dinner every night because the entrees were terrible. You could be the first person at breakfast and everything on the buffet was cold, nothing was hot. there warming trays had tea light candles underneath them. Wine served at dinner was low quality whicj says something since it was French wine. Tours were poorly Planned, guides were ok at best. There is no time to shop or eat on land 9 times out 10. We were in Sicily but never got a chance to eat Sicilian food. So disappointed in this ver expensive cruise. The land portions in Malta and Marseiile were better but the tours in Malta were short, limited and subpar. This was our 8th Tauck trip and we have since cancelled our next three. We are not paying Tauck prices for mediocre experiences.
Still Spellbound by the Grandeur of Alaska
Focused on the amazing wildness of Alaska without worrying about the mundane details. Expert, low-key tour director made everything look easy. Excursions enhanced appreciation for the history, terrain, wildlife, peoples, boom and bust cycles that make Alaska so unique. Clear view of Denali, great weather, days 'at sea' with binoculars in hand! Most Memorable Moment: Flightseeing, Tundra Wilderness tour (clear Denali, rare wolf sighting and grizzlies in distance), crossing Prince William Sound (sea-otters, orcas, stellar sea-lions, and more), Hubbard Glacier calving, Glacier Bay entire day, Whale Watching out of Juneau, and bald eagles everywhere!
Tauck/Aon terrible travel insurance
Tauck partners with Aon for travel insurance. We bought this insurance through Tauck specifically to cover us in case of a positive for test for Covid and could not go on the cruise. Three days before the trip, one of us tested positive with very mild symptoms. We contacted Tauck and they agreed to refund 1/2 of the tour cost and the insurance would pay for the other half. When we called the insurance they said they required a PCF test. The test was taken and came back positive. Two months later they denied the claim because we didn't go to a doctor. That was not necessary or practical. We had proof of Covid. Tauck is not willing to help. This was the insurance they recommended and sold to customers. We have now read many reviews of terrible service from Aon. Why is Tauck a partner to this company and not willing to help their clients? BEWARE. Terrible customer service.
Founded in 1925 by Arthur Tauck, the company has blossomed from a New England motor coach tour agency to offering trips throughout the world -- by land (including rail), sea, and sometimes by air (private air charters, helicopters). But it remains a Tauck family-run business, now in its fourth generation. Quick Facts Founded in 1925 Luxury travel with a friendly touch Small groups, large groups, river cruises Solo friendly Average tour price is around $6,000 p/p Unique partnerships: BBC Earth, offering science themed nature tours, Ken Burns journeys in the US What Makes Tauck Stand Out Long legacy Classic destinations Several types of itinerary, from cruises to family trips All inclusive pricing Themed trips "No grouches or pessimists" was the plea in a 1920s newspaper ad for a small tour group. From that small automobile taking curious, adventurous New Yorkers along dusty roads through beautiful New England, Tauck has come a long way, now offering guided tours throughout the world. They look upon their legacy with immense pride, as well they should. Arthur Tauck was an immigrant who pulled himself up by bootstraps and engenuity, and his name represents a supreme, classic and classy tour experience. Tauck is a long-established high-quality tour operator with a strong reputation as one of the top companies offering upper-mid-range to luxury group travel and river cruises for the 50+ crowd. While its staple has been European and North American land tours, Tauck has been increasingly expanding into special family trips, exotic locations, and recent award-winning European river cruising. Who Will Enjoy Traveling with Tauck? Families 50+ River cruisers History buffs Pricing is virtually all-inclusive -- no additional options that can run up costs are offered during the trips, yet this is not a place for the true budget traveler. Though they offer several different types of tours, from family vacations to river cruising, attracting and serving a diverse customer group, the legacy of tradition and comfortability appeals largely to older and middle aged travelers. Solo travelers are very welcome on Tauck trips, and pay a low single supplement. Numerous specifically solo friendly tours are offered. You'll meet romantic singles, or simply independent minded travelers, of all ages. Large family or friend groups could find a great fit at Tauck. Particularly because if your group is 11 people, the 11th travels for free! Because of Tauck's impressively wide reaching themes and styles for families, having several different ages will be easier to entertain than they might be with other companies. They even have dedicated "family river cruises". So if you're considering a multi-gen family reunion or have a large group of friends with various ages, Tauck could be a good choice. Top Destinations Tauck destinations include all seven continents -- so whether you're trying to plan an Iceland vacation or looking to take a trip to Canada, consider Tauck! Special themes may include food and wine, North American national parks, fall foliage, solo travel, African safaris, "Culturious" travel (for culturally curious baby boomers), "Bridges" (for families), and "Events," which are considered once-in-a-lifetime travel experiences. These may feature a trip to the Kentucky Derby or journeys based around themes of Ken Burns films, with a chance to meet Burns himself. Tauck Travel Style Tauck's travel style is all about seeing destinations in comfort, yet with a strong sense of adventure and desire to see different sides of the destination - from local life to culturally immersive activities. Land tours are where they began, and they offer hundreds of different tours of various lengths around the world. Typically accommodations are in comfortable 3, 4, and occasionally 5 star hotels. Tauck has an award winning river cruise line, covering a variety of European rivers. They strive to create an intimate setting, where customer service is not compromised. Small ship cruises use 40- to 264-passenger-size yachts and expeditionary vessels that can visit small islands and other locations that big ships cannot. The staff is known for its attentiveness and individualized service. Among Tauck's unique partnerships is a special connection with the BBC Earth, through which they offer what they call "Earth Journeys". These explore the natural world with emphasis on being outdoors learning the fascinating earth science behind stunning nature and wildlife. Tauck is a luxury minded brand, and their prices do tend to sit in the upper budget range. Think an average price between $5,000 and $7,000 per person. That said, they strive to reflect a friendliness and openness, and steer away from any kind of "stuffy" feeling. Their trips are comprehensive and full of enriching cultural activities, while also appreciating the value behind enjoying a cocktail hour before heading into dinner. Why Choose a Tour or River Cruise With Tauck? Tauck has an impressive array of travel styles and tours, suitable to numerous types of travelers. They are especially popular with large family groups and corporate groups, as well as very friendly to solo / single travelers. A renowned, award winning, and well established company, they seamlessly marry innovation with legacy - sticking to their roots while continuing to create unique offerings. Some of its biggest growth has come on water, where Tauck operates a fleet of seven European river boats and a number of small ship cruises. Their customer service, attentive and knowledgeable guides are definitely a key component to their popularity. Tauck offers something for just about everyone. Covid-19 Updates Tauck has an internal "Global Response Team" that is poised and ready for responding to the unexpected, from extreme weather events to outbreaks. They have implemented stringent safety requirements for their trips going forward, training guides on enhanced protocols and health screening practices. Guests will be required to wear face coverings on all outings.
Read more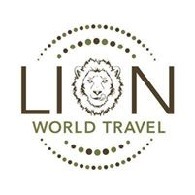 Lion World Travel
#19 Pick of 148 Rwanda Tour Companies
View Profile
Average Price
$ 376 per day
Trip Prices
$ 2,699 – $ 2,699
Operator Type
Group Tour Operator
Trips in Rwanda
1 Tours in Rwanda
We had the best time ever!
We had the best time ever! It was truly the best vacation we've ever taken. The people were fabulous, service oriented, friendly, accommodating...a pleasure to be around! Everything was just perfect! The accommodations, fabulous, the food was way too delicious. We highly recommend this trip to anybody and kept toasting Costco along with three other couples for the way they put this trip together it was really brilliant thank you so much for your help with all our questions and how quickly you got back to us for each inquiry you are very efficient at your job. Thank you so much! On another note, on the safari, Francois put together a surprise celebration luncheon at their treehouse to celebrate our daughter Kate's medical school graduation. It was truly amazing and we couldn't have been happier or more appreciative of all they did. It was so special and they put so much effort into it—leaving champagne, a beautiful lunch, and also baking a cake just for this occasion! It was such a nice, wonderful touch and made for a fabulous memory!
It was absolutely fabulous.
It was absolutely fabulous. Marataba is an experience beyond words. The animals speak for themselves but the lodge is extraordinary. Capetown was lovely but Marataba is an impossible act to precede. We will be recommending you and your colleagues without reservation and with the greatest enthusiasm.
Despite the "World" in its name, Lion World Travel is all about African safaris and tours, promising "extraordinary experiences of affordable luxury" from East Africa down to South Africa. You can choose between group travel and individual itineraries, where you can mix and match as you please. Along with wildlife safaris, for instance, Lion World Travel can set you up with a luxury train trip (such as South Africa's Blue Train) on your itinerary or into a luxury resort on an island in the Indian Ocean. What Makes Lion World Travel Stand Out? Lion World Travel has more than 50 years of experience running tours and safaris in Africa. While it's now part of the giant Travel Corporation and is headquartered in Toronto, its roots are in Africa, and the company maintains offices and a full staff on the ground in Africa. They know their stuff, including the top lodges and tented safari camps – where they negotiate the best prices for their customers. Lion World Travel also includes airfare and/or single traveler specials in many of its trips, making them more affordable. Guides in the field are top-notch. Who Will Enjoy Traveling with Lion World Travel? Lion World Travel is the perfect tour company for travelers who are after the classic luxury safari experience, but perhaps find the pricing for this kind of experience prohibitive from a lot of other luxury safari operators. A luxury safari conjurs up images of comfortable lodges keeping out the bugs, sunsets with silhouettes of elephant and giraffe in the distance, cocktails on the veranda, and five star dining. This is exactly what you'll experience with Lion World Travel - in addition of course to the incredible daytime activities out on the savannah in a comfortable (or as comfortable as possible) safari jeep vehicle encountering incredible species after another. Lion World also doesn't skimp on the cultural aspects of visiting Africa. Especially due to their legacy - with many strong relationships formed with local people over - you'll feel a sense of warmth and welcoming. Families, honeymooners, single travelers, and food and wine aficionados are all welcomed with special itineraries and deals. "Platinum Itineraries" are offered for those seeking luxury all the way. Top Destinations Lion World Travel runs safaris and other trips in 12 countries in East and southern Africa, including two Indian Ocean island groups, Mauritius and the Seychelles. On the mainland, you can explore the wildlife parks and other attractions of Kenya, Tanzania, Uganda, South Africa, Zambia, Zimbabwe, Botswana, Mozambique, Rwanda, and Namibia. Lion World Travel Style The Lion World Travel style allows you to either choose a set itinerary for a small group tour – such as "Victoria Falls and Botswana," "South Africa Culinary and Wildlife," or "Luxury Tanzania" (including the Serengeti) – or put together your own custom made itinerary with Lion's Africa experts there to advise you. Once you're there, expect a luxurious feel with top notch friendly service, and excellent food and drink. While luxury accomodations are a big part of traveling with Lion World Travel, they are also all about making sure you experience the best the Africa has to offer. Safaris take advantage of full days, departing at 6am returning for a bit of rest and heading out again to observe the nocturnal behavior out on the savannah. The day might wind down with a glass of champagne but not before you've taken to the air in a hot air balloon! Why Choose an Africa Tour With Lion World Travel? Lion World Travel combines more than five decades of experience in Africa with the resources and backing of the Travel Corporation, which owns two dozen respected travel brands, including Trafalgar, Insight Vacations, and Uniworld river cruises. If you're seeking a well-organized luxury safari with good value, this might be the company for you.
Read more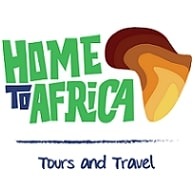 Home To Africa
#11 Pick of 148 Rwanda Tour Companies
View Profile
Operator Type
Custom/Private Tour Operator
GREAT PLACE AND ANIMAL IN SOUTH AFRICA
I came there 3 years ago and here is my experience. It is a beautiful place in Africa because it has a while of ecosytem there, especially Africa Chimps and Gorilla Trekking Safari. We can visit and take pitures with them to save our unforgetable memory. I wish I would travel there again
An unforgettable hike to the three peaks of Mount Sabinyo!
My friend and I went for a great 3-day trip to the South West of Uganda with Home to Africa in October 2020 to hike Mount Sabinyo. We planned the trip at short notice and Home To Africa was very responsive and quick in organising everything for us, including the required permit for the hike. Our guide-driver Karim drove us safely the long way to Kisoro and back and shared with us his vast knowledge about the Virunga volcanoes. During the hike to the three peaks of Mount Sabinyo we were accompanied by a group of very experienced ranger-guides. Reaching the third peak at 3669 metres and being in Uganda, Rwanda and DRC at the same time was an unforgettable experience. After a 9-hour hike we were glad to arrive back at our accommodation Travellers Rest in Kisoro where we enjoyed a hot shower, a delicious dinner and the hot-water bottles that were put in our beds so that we would not feel cold during the chilly night. Throughout the whole trip our driver-guide, the staff at Travellers Rest and the rangers at Mghahinga National Park adhered to all covid prevention measures (observed social distancing, were wearing face masks, performed temperature checks and regular sanitizing). Thank you so much, Home To Africa, for organising this amazing and unforgettable trip for us!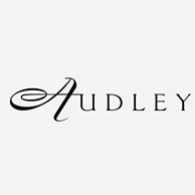 Preferred
Average Price
$ 297 per day
Trip Prices
$ 6,355 – $ 10,202
Operator Type
Custom/Private Tour Operator
Trips in Rwanda
2 Tours in Rwanda
I'll use Audley for all my travel moving forward
Ewan was fantastic in helping me arrange a US trip for me and my Fiancée. Gave me all the top spots and recommendations on what to do, when all I really had to start with was a broad idea of where I wanted to go. The locations were perfect and the activities made the experience extra special. I would definitely recommend Audley and especially Ewan to anyone looking for a more bespoke experience.
Unresponsive
Unfortunately, I can't review our TRAVEL experience with Audley Travel, but can comment on their non-responsiveness. I contacted Audley as they came recommended by Wilderness Travel, the company we traveled with previously. I left multiple messages for their regional specialist Adam -- voice messages through his co-workers (Alec and Jacky), email, website inquiry -- he didn't reply. I finally spoke to another specialist at the office (Lydia) and pressed her to not take yet another message for Adam, but tell me honestly if they are interested in working on our itinerary or we should move on. She then told me that they are busy. Well, wish they had some integrity to tell me on the first call, so I didn't have to loose time on trying to contact their "specialist". p.s. They sent their automated marketing message with ALL their trips listed in response to my website inquiry. In this message they included: "When you are ready...". I replied that, indeed, we are ready, as I explained in my inquiry -- ready, know where and when we want to travel and are inquiring if you are interested in creating a private journey for us. No reply! Instead, they sent another marketing message the next day (and after Lydia already told us that they are very busy and won't be able to make reservations.) The second marketing message had no option to "unsubscribe". Again, I replied to that message and asked them to stop spamming me with marketing materials. UPDATE: Audley's Client Experience Executive reached out to me in response to this review. She apologized profusely and wanted me to know that my "feedback is being heard". She said that she spoke with the employees' manager to "ensure mistakes like this don't happen again and provide additional training to support their growth." She also promised to ask the marketing to delete my name from their marketing list. I took her at her word. I don't know if this interaction with the client experience executive convinced me to seek Audley's services in the future, but I promised her to include in my review this "status update".
Amazing Trip of a life time
Where do I start, a trip of a life time, with experiences and memories for all my family. Every detail of our amazing journey in Cambodia & Vietnam was exceptional. The key was the guides provided, local, knowledgable and flexible, they all became friends over our stay. Engaging in the culture, experiencing life from food to travel, to luxury and amazing people. I would like to thank Mark Hotham for creating such special trip with many memories, to all the guides, Sophea, Tien & Tan and the drivers. Will I be booking another trip with Audley - yes, my only problem is what location
Audley helps travelers see the world their own way, providing individual journeys crafted just for you by experts who have been there before. What Makes Audley Travel Stand Out? Trips fully customized to your dates, needs and interests Hotels with character and thoughtful excursions hand-selected to impress Dedicated country specialists who know their destination inside and out With Audley, you get the peace of mind that comes from speaking directly to a country specialist who's been to your destination many times before and who will use their insider knowledge to design an itinerary specifically for you. Your dedicated specialist will listen to what you want, propose ideas to match, and work with you from inception to departure and remain available to answer any questions throughout your trip. Who Will Enjoy Traveling with Audley? The Audley traveler is discerning and curious and used to attentive and personal customer service. They're interested in working with the finest trip planners to ensure all aspects of their trip are taken care of. Audley prices reflect the experience and care that goes into crafting our journeys and we're happy to say that our customers think we're worth it. Where Do They Operate? Audley Travel has country specialists for more than 80 destinations across every continent. They can plan anything from first time visits to special interest trips in Africa, Asia, Europe, the Americas, Oceania, the Middle East and Polar regions. Within each destination, they also have travel advisors that specialize in safari and wildlife, culture, adventure travel, family trips, cruise and more. Audley Travel Style With Audley, virtually any travel style or theme is available to you. We've broken it out into 12 distinct Vacation Types: Beach Vacations: Great for combining experiential travel with plenty of rest and relaxation along the way. Audley beach vacations can be planned anywhere from the Seychelles to Thailand and usually feature a resort stay along with some exciting cultural adventures. Cruises: A great way to cover a lot of ground while only unpacking once, Audley river and sea cruises go all around the world, with a focus on destinations that are just a bit off the beaten path. Cultural Vacations: For those travelers who want insider insights and to get to know adestination through the locals. Family Vacations: No matter how old your family members are, Audley specialists can helpcreate the perfect itinerary for you out to see the world. We'll suggest the best activities, accommodations, and destinations based on your family's individual needs, from toddlers to teens. Great Journeys: Trips on an epic scale, often visiting sweeping landscapes and far-flungdestinations like Antarctica or New Zealand. Honeymoon and Romance Ideas: If you're looking for a relaxing and romantic honeymoon, with plenty of unique and special touches, Audley can help with private tours all over the world. Luxury Vacations: Most of Audley's trips have luxury components, but these trips takeindulgence to the next level. Everything from the hotels to the transportation will be five-star. We can provide opulence around the world, from Morocco to India to Australia. Off the Beaten Track: For those travelers who want something both unique and adventurous, Audley's off-the-beaten-track trips focus on places that aren't easily accessible like Malaysian Borneo or Brazil's intric maze of Amazonian wetlands. Rail Vacations: A classic way to travel, rail journeys are great for travelers who want to take it slow. It's a rare chance to take in the landscape in a way that cars or planes just can't provide. Road Trips: Sometimes a good old-fashioned road trip is the only way to go. These self-drive vacations are for travelers who are used to going without a guide but want an expert's opinion on the itinerary. Wildlife Vacations: Get up close and personal with unique and hard-to-find wildlife around the world. From pandas in China to orangutans in Borneo, Audley can help you discover species around the world. Why Travel With Them? Audley can provide the inspiration and expertise you need to elevate your next trip into an epic journey. Their customized trips are created by experienced travel experts who have been there and know the best way to discover a destination. If you're looking for personal attention, dedicated experts and local insights, Audley is a great choice.
Read more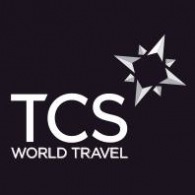 TCS World Travel
#103 Pick of 148 Rwanda Tour Companies
View Profile
Average Price
$ 3,520 per day
Operator Type
Group Tour Operator
Trips in Rwanda
1 Tours in Rwanda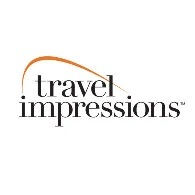 Travel Impressions
#114 Pick of 148 Rwanda Tour Companies
View Profile
Operator Type
Group Tour Operator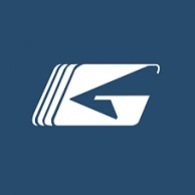 AfricaExperts by Goway
#130 Pick of 148 Rwanda Tour Companies
View Profile
Operator Type
Group Tour Operator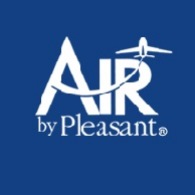 Air by Pleasant
#131 Pick of 148 Rwanda Tour Companies
View Profile
Operator Type
Group Tour Operator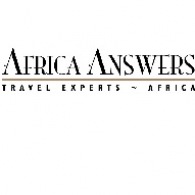 Africa Answers
#132 Pick of 148 Rwanda Tour Companies
View Profile
Operator Type
Group Tour Operator
1-13 of 13 Providers Shown
13 Provider(s)
X
Unlock Member Savings
In order to see Travelstride Select deals you must sign in. We've negotiated with many of the world's best travel companies to save you money! Get the best experiences, save up to $700 per person, and be a hero to your travel companions!
We respect your privacy and take great care to protect your information. By joining you agree to our Privacy Policy and Terms of Use.
With FREE membership you:
Save up to $700 per person!*
Access private deals and offers
See personalized trip recommendations
Save favorite trips
See member program details
What is Travelstride?
Travelstride is the top community marketplace for tours, local getaways, adventure packages, and tailor-made vacations.
Now you can find, compare, and share trips from 1,000+ operators and expert trip planners. Unlike most travel agencies and websites that only show options from large companies that pay big commissions, we show you all the options we can gather, and we're adding more all the time. We want you to have all the available information to find your perfect trip, no matter who it's with. Whether you're looking for a short weekend getaway or a multi-country expedition, you can find it on Travelstride. About us.
Use Travelstride to:

Search thousands
of itineraries and match your style and budget.

Compare local
experts with renowned tour operators side by side.

Read reviews
by travelers and experts.

Save money
as a Travelstride member (it's free), with exclusive deals & rebates.
We are on a mission...
...to foster a community connecting travelers to wonderful places, people, & experiences. Learn more.
Got it