23210
Top Brochure of Rio to Boa Vista
Please note the tour price reflected on the brochure is subject to change. Due to seasonality, and taxes prices of the tour are subject to change without due notice. Please consult with the operator directly for the recent price.
No longer available. See new versions below.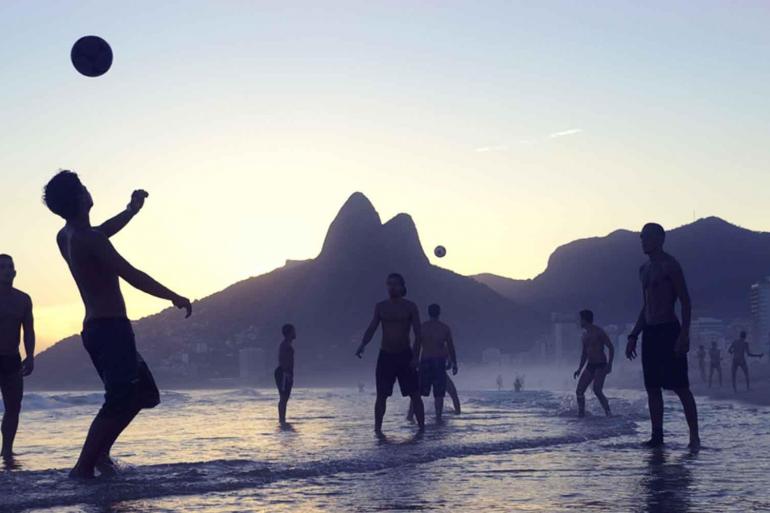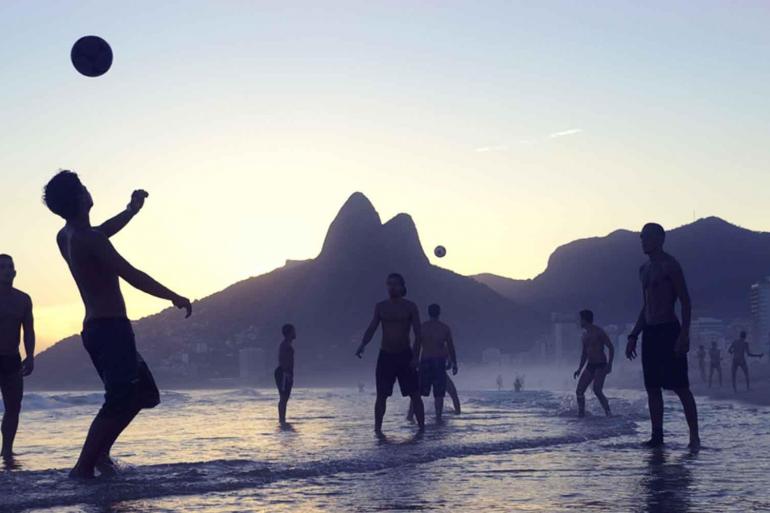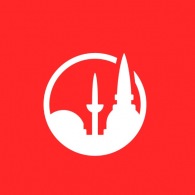 Premier
Has very high quality customer experiences and demonstrated commitment to responsible travel practices.
read more
4.6 . Excellent
94%
Travel Style:
Array
Mixed
Physical Level:
Very challenging all day hiking and backpacking carrying significant equipment.
Hard
Lodging Level:
You'll stay in no-frills, but clean and comfortable, hotels or guesthouses. A 'Basic' trip might also involve a few nights of camping.
Basic (2*)
57 days
From:
$ 7,685
$ 135
/ day
Overview
Highlights (Bullets)
Stroll the cobbled streets of gorgeous former diamond- and gold-mining towns such as Ouro Preto and Lencois, both awash with colourful architecture

Uncover two of Brazil's spectacular yet often overlooked natural beauties: Chapada Dos Veadeiros and Chapada Diamantina national parks

Watch Portuguese, African and Brazilian flavours collide to beautiful effect in Salvador de Bahia, a city awash with top street food and capoeira (artistic martial arts) performances

Escape the tourist trails by visiting Aracaju, a hit among local beachgoers, and Jericoacoara, a captivating oasis accessible only by 4WD tracks

Spend time in Canoa Quebrada and Lencois Maranhenses National Park, both stunning examples of Brazil's dune-laden coastal scenery

Take a boat trip to the infamous Iles du Salut (Devil's Islands) to explore the local history, snap photos of native wildlife and even take a swim in the convict's swimming pool

Venture to a private island in Upper Suriname for an exclusive two-day rainforest retreat, surrounded by the buzz and twitter of the Amazon Jungle
Short Description
There are overland adventures, then there are overland adventures. This one most definitely falls in the latter category, spanning the most exotic reaches of far-flung northern Brazil and beyond. Climb aboard the truck in Rio de Janeiro and venture to the gold- and diamond-mining towns of yore, contrasting small-town cobblestoned charm with some of the most biodiverse national parks on the planet. After reaching Salvador da Bahia, a town brimming with Afro-Brazilian rhythm and expression, continue further up the stunning Atlantic coast to scale dunes and chill out on stunning secluded beaches. The adventure hits the next level in a rugged trio of countries on Brazil's north coast – Suriname, French Guiana, and Guyana – where the natural wonders of the Andes and the Amazon complete a truly epic overland journey.
Spend most of the time outdoors. Common trip themes and activities include cycling, hiking, kayaking, whitewater rafting.
Itinerary Focus Active
You'll stay in no-frills, but clean and comfortable, hotels or guesthouses. A 'Basic' trip might also involve a few nights of camping.
Lodging Level Basic (2*)
Flight & Transport Inclusions Roundtrip air to/from trip start & all internal transport
Start City Rio de Janeiro
Itinerary
Day 1 Rio De Janeiro
Welcome to Rio de Janeiro, one of the most beautifully situated cities in the world. If you are flying into Brazil, arrive at Rio Galeão International Airport. Your adventure begins with a group meeting at 6 pm at the hotel reception. The rest of the day is yours to enjoy Rio as you please. Arriving early is highly recommended, as there's plenty to see and do (if you need to book extra accommodation, contact your sales agent). Recommended optional activities include: a spectacular cable car ride up Sugarloaf Mountain, a Colonial Gems of Rio city tour, or a visit to the legendary Christ the Redeemer statue. Otherwise, kick back and relax on the famous urban beaches, enjoy a beer or caipirinha at one of the many street-side cafes, and then when evening comes you can party the night away in the buzzing Lapa or Ipanema areas.
Day 2 Ouro Preto, Petropolis
Settle in for the drive to the beautiful old colonial mining town of Ouro Preto (approximately 8 hours). Along the way, make a stop at Petropolis, the cool hillside hideaway for local Cariocas escaping the heat of Rio. Ouro Preto is a fascinating place to explore, as the surviving colonial buildings are beautifully preserved and the city is free from modern development (any new buildings must be constructed in line with the town's historical aesthetic). There are several old mines that are open for visitors, providing a glimpse of how life was for the miners all those years ago. There will be two hours to explore the Museu Imperial, check out the former Imperial Palace, wander the town, or visit the Palacio de Cristal (the site where the last slaves of Petropolis were released).
Day 3 Ouro Preto
Enjoy a half-day guided tour of Ouro Preto, the first Brazilian town to be considered a UNESCO World Heritage site. In the afternoon, enjoy some free time to explore. You might like to stroll around and check out the baroque churches, visit the underground mines, or explore the interesting Minerology Museum. Alternatively, head to the nearby village of Congonhas to see the remarkable statues of the Twelve Prophets by Aleijadinho, an accomplished sculptor who worked despite losing his hands to leprosy. There are also some fantastic local cafes and restaurants. Don't forget your camera today, as this is one of the most picturesque towns on the itinerary. At the day's end, bunk down in a local hostel.
Day 4 Tres Marias
Journey through the Brazilian countryside today. A full day's driving brings you to a nice camping spot near the Tres Marias, a great reservoir of Brazil.
Day 5 Brasília
Continue to the capital, Brasilia. In the morning, enjoy a guided tour of this intriguing World Heritage-listed city, which was designed and built to be the Brazilian Government's headquarters in 1960. The whole place is laid out to resemble a plane, and boasts some incredible, futuristic cathedrals and monuments. To really appreciate the plan of the city and its odd shape, try a trip up the television tower for a panoramic view of the city. The Metropolitan Cathedral, shaped like a crown of thorns with angel statues suspended from the ceiling, should not be missed, nor should the blue stained glass of Dom Bosco Cathedral. Other fascinating buildings include the National Congress and Senate, the Juscelino Kubitschek Memorial and the incredible JK Bridge. At the end of the day, settle into a campsite on the edge of town.
Day 6 Alto Paraiso
After a morning tour of the city, drive to the chilled-out town of Alto Paraiso (approximately 3 hours). This will be your base for exploring the Chapada dos Veadeiros. Alto Paraiso is crossed by Parallel 14 (in the same way as Machu Picchu) and is at the centre of some fantastic stories of space ships and aliens. Tonight you'll camp at a well equipped camp site.
Day 7-8 Chapada Dos Veadeiros National Park, Alto Paraiso
Enjoy two full days to explore the national park. The Chapada dos Veadieros is one of Brazil's hidden gems, one of the oldest and most beautiful tropical ecosystems in South America – home to incredible waterfalls, rock formations, caves and grottoes. You'll visit the Vale da Lua or the Valley of the Moon, so called for its lunar rock formations. This area is perfect for hiking, horse riding and cycling, not to mention swimming in some refreshing natural pools. It is said that due to the high amount of quartz in the ground, the park glows from space! Wildlife lovers can keep an eye out for the Rhea (Brazilian ostrich), Seriema, Tapeti, Armadillo (Tatu Canastra), Anteater, Capybara (Capivara), Tapir (Anta), Green-Beek Toucan, Black Vulture and King Vulture.
Day 9-10 Lencois
Over the next two days, travel overland across the central Brazilian countryside towards the town of Lencois and the stunning Chapada Diamantina. On Day 9 we will aim to travel approximately 500 kilometres (9 hours) and find a nice bush camp along the way. On Day 10 the aim is to travel 400 kilometres (8 hours) and stay in an eco-tourism campsite in the laidback town of Lencois. On arrival, stretch your legs and acquaint yourself with this beautiful old diamond-mining town, your gateway to Chapada da Diamantina National Park.
Day 11-12 Chapada Da Diamantina National Park, Lencois
Lencois's friendly inhabitants, great restaurants, cobbled streets and brightly coloured buildings make it a lovely place to explore on foot. The Chapada Diamantina, just a short trip away, could easily be counted among South America best national parks, and Lencois is the perfect base for hiking, biking or kayaking adventures in the park. Valleys of lush green dotted with bright tropical flowers surround a mountain range of twisted red-rock formations reminiscent of the American Southwest. Numerous small rivers carve their way through the highlands, splashing over waterfalls and natural slides. There are also numerous caves to explore, some many kilometres long.
Day 13 Itacare
Continue to the coast today, arriving in the beautiful beach town of Itacare (approximately 10 hours). It's located just south of Salvador, in the cocoa region of Bahia state. With its stunning Atlantic rainforest, eco-friendly cafes and bars, and 20 miles of postcard-perfect beach, this is a lovely place relax and unwind for a couple of days. Keen surfers won't have to look very far for a wave to catch, and the water is nice and warm.
Day 14 Itacare
Enjoy a day to explore the area, stroll along the beach, or take part in some of the many adventure activities available – horse riding, rafting, mountain biking, kayaking or off-road adventures. Alternatively, a great day trip is to visit the stunning Peninsula de Marau, stopping off at Praia Taipus de Fora and Lagoa Azul. You'll be camping at a campsite equipped with facilities.
Day 15 Salvador
Today we drive to the beautiful town of Salvador da Bahia (approximately 7 hours). Salvador is a vibrant and exciting place to visit, with its bright colonial architecture, solid street food scene, great music and impressive Capoeira, so there's plenty to keep us busy for two days. Apart from the historic interest of the town, there are some excellent beaches to visit nearby, but you should definitely try to get to a 'Candomble' evening while you are here. Candomble is a popular religious cult in the region, and the ceremonies offer a fascinating insight into the culture of this area. Salvador is also well known for its spectacular Carnival and other festivities, but the nightlife is good fun here at any time of the year. Tonight's accommodation is a hotel situated just by the old centre of Pelourinho.
Day 16 Salvador
Take some free time to explore, perhaps starting with a stroll around to check out some of the city's 300 churches. A great optional activity today is to visit the Forte Santo Antonioa da Barra, Brazil's oldest lighthouse, for panoramic views of the city. Alternatively, visit a Capoeira school to watch Brazilian martial arts, which combine elements of dance, acrobatics and music.
Day 17 Salvador
The trip comes to an end today, with no further activities planned. If you are leaving in Salvador, exit Brazil at Deputado Luís Eduardo Magalhães International Airport.
Day 18 Salvador Da Bahia
Welcome to Salvador! Today there is an important group meeting at 18:00hrs, please meet at the Hotel reception. The rest of the day is yours to enjoy Salvador. Border information: If you are starting in Salvador, enter Brazil at Deputado Luís Eduardo Magalhães International Airport (IATA code: SSA) In Salvador we stay in a comfortable hotel Hotel for the night: Pousada de Mangueira 09 Ladeira da Saúde Bairro da Saúde Salvador Bahia Brazil Activity Approximate Cost Watch a candomblé ceremony in Salvador Included in Kitty Visit the Forte Santo Antonioa da Barra, Brazil's oldest lighthouse, for panoramic views of the city. USD 10 Visit a Capoeira school, to watch the Brazilian martial art, combining elements of dance, acrobatics and music. Free About Salvador Da Bahia: Situated on a peninsular jutting out into the Atlantic Ocean, Salvador da Bahia was the capital of Brazil when it was first colonised, but now it can only claim to be the capital of the state of Bahia. Bahia is strongly nfluenced by its links with Africa, both in its language, religion, food, dance and music, and this certainly dominates the atmosphere in Salvador. If time allows we will take in a night at the Bale Folclorico da Bahia or the Oludum drummers for a taste of local traditions. Apart from the historic interest of the town, there are some excellent beaches to visit nearby, but you should definitely try to get to a 'Candomble' evening while you are here. Candomble is a popular religious cult in the region, and the ceremonies offer a fascinating insight into the culture of this area. Salvador is also well known for its spectacular Carnival and other festivities, but the nightlife is good here at any time of the year.
Day 19 Pirambu
Today we head north up the coast of Bahia, into the state of Sergipe. Along the way we will make a stop at the Projeto Tamar - a research station involved in the protection of Brazil's fives species of turtle, which spans 1000km and 9 of Brazil's states. The best time to visit is September to March when the spawning occurs. Afterwards we will continue our journey north to Aracaju, where we can chill out in one of the town's seafront eateries, listen to some traditional forro music and enjoy the fresh crabs that the town is known for. Approximate Driving time - 332km / 7hrs We will spend the night in a local Pousada Activity Approximate Cost Visit the Tamar Turtle Conservation Project Included in Kitty About Aracaju: Set in Segipe, the smallest of Brazil's states, Aracaju is a popular weekend getaway for Brazilians, though often overlooked by Tourists. The town boasts beautiful beaches, waterfront restaurants, lively festivals and a picturesque main square, complete with towering cathedral.
Day 20 Olinda
We have a full day drive to the stunning colonial gem of Olinda, considered one of Brazil's most important historic sites. Approximate Driving Time - 540km / 9hrs We will spend the next two nights in a local Pousada About Olinda: Olinda was one of the old capital cities of Brazil and has quite a few historic buildings dating mainly from around the mid-1600's, many of which have been restored. It is a culturally important city, and is home to many artists and musicians. A good spot to have a drink and take in Olinda is the Alto de Se, the highest square in the town, it has stunning views of the skyscrapers of Recife shimmering in the distance. 
Day 21 Olinda
Explore the beautiful town of Olinda, once known as 'small Lisbon' and the richest town in Brazil. Enjoy wandering the cobblestone streets, check out some of the exquisite churches and definitely make time for lunch at Alto de Se to enjoy the views! Activity Approximate Cost Take part in a Capoeira class BRL 30 Visit the imposing 16th Century Igreja da Se, located at Alto da Se (Cathedral Heights) Free
Day 22 Canoa Quebrada
Today we have a drive day to the seaside town of Canoa Quebrada. In Canoa Quebrada we will stay in a local Pousada Approximate Driving Time – 629km / 10hrs About Canoa Quebrada: Until the mid 1970's Canoa Quebrada had been but a sleepy fishing village until it began to gain popularity with a group of hippies, who gave to Canoa an air of liberty and tolerance which can be felt until today. The village is now one of the best known and most visited beaches in Ceará with dunes and falesias with heights of up to 30 metres which have served as the stage for several movies of Brazilian cinema and television. Today, besides the eternally overwhelming landscape, the greatest attractions to enjoy are the buggy tours through the sand dunes along the beach and the red cliffs, and the refreshing dives in the calm bluegreen ocean. For the more adventurous there is the opportunity for kite surfing, cliff gliding, capoeira, or you can simply venture through the fishing villages on a long walk or discover the ecological trails that cut through Canoa Quebrada. When the sun begins to set, run to the top of the dunes and you will witness one of the most spectacular sites in the northeast.
Day 23 Canoa Quebrada
Huge pinkish sand dunes dominate the area of Canoa Quebrada, it's a fantastic spot to kick back and relax after a week of overlanding, or for the more energetic; try your hand at kite surfing, take an evening horseback ride along the beach, head out on a beach buggy. There's a laid back small town to explore too. We will stay in a local pousada Activity Approximate Cost Take a 4hr Beach buggy trip to Ponta Grossa BRL 100-350 Take an evening horseback ride on the beach BRL 100
Day 24 Jericoacoara
An all day drive brings us to the laid back beach town of Jericoacoara, or 'Jeri' as it's affectionately known. Access to Jericoacoara is only by 4x4 through unpaved tracks through the dunes, making it a wonderfully hard to reach place. Approximate Drive time - 440km / 8hrs About Jericoacoara: Jericoacoara is a stunning beach area, located close to the equator in the northeast of Brazil. It is a good example of an area embracing the concepts of responsible tourism. Development has been severely restricted and building is only allowed in the nearby fishing village. To get there, you have to drive off-piste across sand dunes for about 15 kms in a 4x4 and this limits the numbers of outsiders who visit the place. It is a remarkably beautiful place with vast fields of sand dunes, turquoise sea and loads to do. For lovers of the natural beauty there are numerous hikes and trails, which can be accessed on foot or by horse. Alternatively, you may prefer to play around on the dunes on sand buggies or sand boards or to go out on boat trips. It is also an excellent place for windsurfing and other watersports. The area has no big hotels, but has plenty of small restaurants and posadas.
Day 25-26 Jericoacoara
Jericoacoara is a magical place to spend some time; wander the sandy lanes, enjoy the sunset with a caipirinha on the dunes whilst the locals practise their Capoeira, head out on a quad bike adventure to remote lagoons where you can take a dip, laze in a hammock and enjoy a seafood lunch. Jeri is also one of the prime spots for surfing, windsurfing and kite surfing! We will stay in a local Pousada Activity Approximate Cost Learn to kitesurf in Jericoacoara USD 160 Take out quad bikes to visit the area around Jericoacoara USD 65 Visit the beautiful Lagoa Paraiso USD 30 Enjoy the waves and rent a surf board BRL 25-60 Try a 90minute Capoeira class BRL 35 Treat yourself to a relaxing massage during your time away from the truck BRL 150
Day 27 Parnaiba
Today we drive to the town of Parnaiba, the gateway to the Parnaiba delta and the Lencois Maranhenses National Park. We will stay the night in a local pousada. Approximate Drive Time - 250km / 3hrs
Day 28 Lencois Maranhenses National Park
Today our adventure into the Lencois Maranhenses National Park begins; we head out in 4WD to the port (Porto dos Tatus), where we will take a speed boat to Tatoia, stopping off at some dunes and islands of the famous Parnaiba Delta. Seen from the sky, the meeting point of the Rio Parnaiba and the Atlantic Ocean looks like a giant puzzle, made up of 85 tiny islands. After visiting Tutoia we will spend the night in Atins in a small pousada on a sand bank. Activity Approximate Cost Take an overnight 4WD tour of the stunning Lençóis Maranhenses National Park Included in Kitty About Lencois Maranhenses National Park: Lençóis Maranhenses National Park, in Maranhão State, is one of Brazil's top natural attractions. It is an ecosystem formed of white sand dunes which cover 383,000 acres and look like bedsheets (lençóis in Portuguese) spread out on the Northeastern coast of Brazil. Fresh water lagoons that fill up with rainwater, mostly during the first six months of the year, make Lençóis Maranhenses unique. Mangroves, deserted beaches, buritis- a graceful kind of palm tree - and the Preguiças River help compose the park's diversity. Lençóis Maranhenses has been formed over thousands of years, as the sand from riverbeds is deposited at the mouth of the rivers and brought back to the continent by winds and sea currents. The sand dunes advance as far as 50 kilometres inland and stretch along 43 kilometres of coastline. They are mostly deserted beaches on which sand mixes with mangroves, creating picture perfect vistas.
Day 29 Lencois Maranhenses National Park, Barreirinhas
Today we will head out in motor boats through the Preguica River, to the protected area of Pequeneos Lencois, along the way, we will visit a small fishing village, take a short walk to the lighthouse to enjoy views of the dunes and the Preguicas River. We will spend the night in a Pousada in Barreirinhas. Activity Approximate Cost Visit the stunning Lençóis Maranheses National Park Included in Kitty
Day 30 Sao Luis
This morning we will head out in 4WD into the lagoons, enjoy a swim and explore the dunes before heading back to the Truck and continuing our journey to the beautiful UNESCO town of Sao Luis. We stay in a local guesthouse. Approximate Driving Time - 250km / 4 hrs About Sao Luis: São Luís is the capital of Maranhão, situated in the Bay of San Marcos on the northeastern coast of Brazil south of the Amazon Delta. The French founded the city in 1612 but the Potuguese captured it almost immediately in 1615 and then the Dutch took over for 4 years in 1641. The old city is steeped in an almost tangible history and has strong traditional folklore. There are excellent museums; the Catedral da Sé', built in 1726 by the Jesuits and a large French-built fortress now called the Palácio dos Leões. Today the city is almost more famous for its music and is the centre of reggae culture in Northeast Brazil. It has excellent nightlife, restaurants and numerous festivals throughout the year.
Day 31 Sao Luis
Today we can enjoy the UNESCO world heritage site of Sao Luis, the only city of Brazil to be founded by the French. The city is full is interesting museums and the historic centre houses beautiful, pastel coloured colonial mansions. You can take a boat trip to the more laid back town of Alcantara, you may spot the Scarlet Guara birds on your way We will stay in a local Guesthouse. Activity Approximate Cost Set within an impressive mansion, are exhibits of Sao Luis festivals - Carnaval, Bumba, Meu Boi and Divino Espirito Santo Free Learn about Maranhoas indigenous cultures at the Centro Perquisa de Historia Natural Free
Day 32 Belem
Our final drive day brings us to Belem where the mighty Amazon River meets the Atlantic. We stay in a local hotel. Approximate Driving time: 574km / 11hrs (including a ferry journey) About Belem: Belem holds a strategic place on the mouth of the Amazon River, which is why it grew to be such as large and important port. It has a vibrant market called Mercado Ver-O-Peso, which you can't miss. It sells all manner of local vegetables, fruit, fish and medicinal plants as well as strange artifacts for the local religious cults. Be sure to try out one of the city's excellent fish restaurants before you leave.
Day 33 Belem
Today is yours to enjoy the port town of Belem, one of the first Portuguese settlements. Explore the historic centre which houses various museums and cathedrals and be sure to visit the Ver-o-Paso Market, considered the largest in South America, with its stalls scattered with Amazonian fish, baskets of Acai, herbs and crafts. Activity Approximate Cost Visit the iconic, waterfront colonial Ver-oPeso market. Free The Cidade Velha is home to most of Belem's museums, with four plazas and and riverside location. Free
Day 34 Belem
Today is yours to enjoy the port town of Belem, one of the first Portuguese settlements. Explore the historic centre which houses various museums and cathedrals and be sure to visit the Ver-o-Paso Market, considered the largest in South America, with its stalls scattered with Amazonian fish, baskets of Acai, herbs and crafts. Activity Approximate Cost Visit the iconic, waterfront colonial Ver-oPeso market. Free The Cidade Velha is home to most of Belem's museums, with four plazas and and riverside location. Free
Day 35 Amazon River Ferry, Belem
The next few days of our itinerary will be flexible to suit the sailing times of our ferry and the road conditions. We hope to board the Amazon passenger boat this morning, sailing to the port of Macapa - this crossing usually takes around 24hours. Be sure to bring some snacks, playing cards and a good book for the journey. The truck will depart on a separate ferry the night before. Whilst on board we sleep in hammocks on deck. It is possible to upgrade in advance to a cabin, please contact your Sales agent for further information. About Amazon River Ferry: The Amazon is the greatest river in the world and by so many measures; the volume of water it carries to the sea (approximately 20% of all the freshwater discharge into the oceans), the area of land that drains into it, and its width. It is one of the longest rivers in the world and, depending upon who you talk to, is anywhere between 6,259 kilometres and 6,712 kilometres. At its widest point the Amazon River can be 11 kilometres wide during the dry season. The area covered by the Amazon River and its tributaries more than triples over the course of a year. In an average dry season 110,000 square kilometres of land are water-covered, while in the wet season the flooded area of the Amazon Basin rises to 350,000 square km. Where the Amazon opens at its estuary the river is over 325 kilometres wide! We spend 4-5 days sailing the Amazon River. Due to the Trans Amazon Highway becoming impassable, the rivers are the only practical means of communication and transportation.
Day 36 Macapa
We continue our adventure on the Amazon river, keep your eyes peeled for the illusive Pink River Dolphins. Upon arrival at Macapa, we will stay in a basic guesthouse in town. Please note that due to the timings of the ferry, we cannot guarantee what time we will arrive in Macapa and in some cases we may need to spend an additional night in Belem or depart Macapa early.
Day 37 Cayenne
Welcome to French Guiana! Today there is an important welcome meeting at 6 pm. Please meet for it in the hotel reception. Other than that, the day is yours to explore Cayenne as you please. Consider a two-hour kayaking trip to the Iles Dupont, exploring sea islets positioned less than a half-mile off the beach of Cayenne's Grand Hotel de Montabo. This site is perfect for the observation of sea turtles and dolphins. Alternatively, perhaps take an afternoon and evening trip in a pirogue (dugout canoe) up the Kaw River to view the flora and fauna of the marshes, keeping an eye out for caiman.
Day 38 Cayenne
Enjoy a half-day walking tour around Cayenne. This three-hour hike takes you to the important historical and cultural spots around town, and up Cepenou Hill to enjoy a panoramic view of the city. The rest of the day is yours to enjoy.
Day 39 Kourou
Travel to the town of Kourou. This is where the European space station is found, and it's the starting point for boat trips around the former penal colony on Devil's Island (one of the infamous Iles du Salut off the coast of French Guiana). The ordeal of Frenchman Henri Charriere, who spent 12 years here, would later inspire the book Papillon. Today's approximate driving time is 2 hours.
Day 40 Saint Laurent du Maroni, Kourou
Today you'll visit the European spaceport (Guiana Space Centre) near Kourou, en route to the town of Saint Laurent du Maroni. Enjoy a boat trip to the Iles du Salut, the Devils islands; explore the old church, school and hospital of Ilhe Royale, photograph the native wildlife and even take a dip in the convicts swimming pool. Today's approximate driving time is 3 hours.
Day 41 Saint Laurent du Maroni
Enjoy a free day to explore the border town of Saint Laurent du Maroni, located on the Maroni river. It's got an interesting and very dark history as an arrival point for prisoners during the 19th century. You might like to take an optional tour to the 'Ile Portal' river island, to the Amerindian village of Biguiston and its polishing stones, and finally to the Wacapou creek.
Day 42 Albina
Travel by ferry across the Maroni River to Albina in Suriname. At certain times of the year, it may be possible to arrange a local boat to take us to the turtle nesting site of Galibi further north. (Note: if this is not available due to local circumstances or the timing, we may choose to head directly to Paramaribo).
Day 43 Paramaribo
Continue the journey west to the lively town of Paramaribo, the capital of Suriname. This evening, enjoy a sunset boat trip in the hope of seeing some dolphins playing in the Suriname River (snacks and drinks are included on the tour). In Paramaribo you'll stay in a locally owned hostel in dorms and twin rooms with shared bathrooms.
Day 44 Paramaribo
Enjoy a free day to explore Paramaribo's historic inner city and the Commewijne area. You can easily explore the historic centre on foot, visiting Fort Zeelandia and the Suriname museum, and enjoying the fantastic architecture of Saint Peter and Paul Cathedral, one of the largest wooden buildings in the western hemisphere. Alternatively, hire a bike and take a boat across the river to cycle the peaceful Commewijne Plantation Loop, or visit the star shaped fort at Neiu Amsterdam. There are plenty of bars and restaurants to choose from too. A good optional activity is to take a tour to explore the historical timeline of Suriname and learn about its bittersweet past of sugar and slavery. Another option is a day tour filled with authentic Maroon culture, art, music and dance.
Day 45 Upper Suriname Area
Leave the truck behind and embark on an unforgettable adventure into the interior of Suriname. First you will travel by minibus (for approximately 190 km) to the port at Atjoni; from there, hop on a boat for an one-hour trip along the Suriname River. This leads deep into the rainforest, and your base for the next two nights is an exclusive private island. Be sure to pack light for this excursion, as there will only be space to take a small bag. The cabins are comfortable, and there's a pool to enjoy. All meals are provided during your time here, but you will need a small amount of money for drinks and tips for the local guide. During this stay you're free to either relax and unwind, or take part in various activities such as cultural workshops, forest walks, canoe trips or visit the local population. The pristine rainforest, turbulent rapids, beautiful flora and fauna, idyllic islands and the fascinating Maroon culture make for an unforgettable experience.
Day 46 Upper Suriname
Perhaps visit some local villages on a walk around the island, keeping an eye out for some of the furry inhabitants of the area. You could also learn about medicinal local plants, spot caiman on a night-time canoe trip, or take a dip in the river at the Ferulassi rapids (a natural jacuzzi). Otherwise, kick back, relax and soak up the ambience of the Amazon.
Day 47 Paramaribo
Spend this morning however you wish: explore, swim, or relax. After lunch, take a transfer back to Paramaribo. Consider an optional evening tour to see turtles in the their natural habitat.
Day 48 Paramaribo
Paramaribo and its surroundings definitely deserve at least one more day for exploration. Why not take a boat trip to Jordensavanne, take part in a Moengo Cultural experience, go walking in the Peperpot Nature reserve or Brownsberg Nature Park, learn the art of Surinamese cookery, take a boat trip to the ruins of Jodensavanne, or visit the partly renovated plantation Peperpot and take a walk in the nature park.
Day 49 Georgetown
Settle in for the long drive to Guyana's capital city, Georgetown. You'll cross the border by ferry. Georgetown is known as the 'Garden City' of the Caribbean, despite actually being on the Atlantic. It's wide, tree-lined avenues and canals follow the layout of the old sugar estates. There are stunning colonial buildings everywhere, as well as botonical gardens and even a National Park, where you can visit the resident Manatees who live in the lakes here. From Georgetown it's possible to take a light aircraft to visit the magnificent Kaieteur Falls, one of the highest single drop waterfalls in the world, and home to incredible wildlife such as the stunning, orange Cock of the Rock and the tiny Golden Frogs. Your accommodation is basic but cosy – a locally run hostel with shared bathrooms in a combination of twin and dorm rooms.
Day 50 Georgetown
Take a morning tour of the city. This includes the old canals and great sea wall, the incredible wooden cathedrals and the huge market. Try to spot the manatees swimming in the National park's lake along the way. Georgetown is a busy place, and feels happily free from mass tourism. Be sure to take your camera!
Day 51 Georgetown
Enjoy a second free day in the city. Perhaps one of the greatest highlights of Guyana is the spectacularly remote and impressive Kaieteur Falls, one of the tallest single drop waterfalls in the world, reachable only by light aircraft. Take a half-day flight to the falls, then enjoy a walking tour to the falls and search for the tiny golden rocket frogs, hiding in the tank bromeliads leaves, as well as an impressive variety of butterflies. Consider a full day trip to the Arrowpoint Nature Resort.
Day 52 Iwokrama Forest
Today the adventure really begins. Embrace an early start and travel south into the Guyanan Interior. Enjoy the comforts of a tarmac road for around 120 km, as far as the town of Linden; after that the dirt road begins. It's the only road that connects Georgetown to Brazil, and at some times of the year it becomes impassable due to the rains, but most of the time you'll find trucks and minibuses happily bumping along the road transporting people to and from Lethem. Many people choose to fly to the jungle resorts, but as an overlander you'll get to enjoy the pristine rainforest. Keep your eyes peeled for the elusive jaguar which are known to be spotted crossing the road from time to time. Tonight you'll bunk down in a room in the Iwokrama Forest with basic amenities.
Day 53 Iwokrama Forest
Deep in the Guyanan rainforest, in one of the most pristine and untouched eco-systems in the world, there are some unique wildlife spotting opportunities. Head out walking, bird watching, canoeing, searching for nocturnal wildlife at night – even a spot of swimming (if the water is low enough). While you're here you'll experience the Iwokrama Forest Canopy Walkway; set 30 metres above the forest floor, it allows you to experience the jungle's mid-level canopy through a series of suspension bridges and decks. Visits during dusk or dawn are best for bird spotting of macaws and toucans. You may even be lucky enough to see a red howler monkey or two.
Day 54 Rupununi
Leave the dense rainforest behind and head towards a village eco-camp in the Rupununi Savannah area of Savannah. Here you'll camp or stay in a hammock, and all meals are included. Enjoy a village walk, go wildlife spotting and birdwatching, hike up the nearby mountain, or take a canoe trip – all great ways to soak up the natural beauty that surrounds.
Day 55 Rupununi
Head further south and into the more open savannah area, where there are further opportunities for spotting wildlife, snapping photos of the landscape, walking and cultural activities. Today you'll camp with basic facilities. Optional activities include a half-day horse riding adventure, a full-day bicycle hire to explore on two wheels, or a guided hike.
Day 56 Boa Vista
On your final day in Guyana, head south past the town of Lethem and on to the city of Boa Vista in Brazil. Today's approximate driving time is 5 hours.
Day 57 Boa Vista
Today is the final day for passengers finishing their trip in Boa Vista. If you are finishing in Boa Vista, you will most likely exit Brazil at Boa Vista-Atlas Brasil Cantanhede International Airport.
Availability
Price Per Day:
$ 135
per day
Check Current Availability, prices, specials with Intrepid Travel.

Prices may vary due to local taxes and trip seasonality. Click "Request Info" to inquire directly with the tour operator for the final trip price.
4,325 Intrepid Travel Travel Reviews & Ratings
94%
Rio to Boa Vista
Company Reviews
Details
Flight & Transport Inclusions
Roundtrip air to/from trip start & all internal transport Overland expedition vehicle,4x4,Public bus,Boat,Canoe
Group Size
Small Group - 24 max
Maximum Number of People in Group: 22
Accommodations
Bush camp (no facilities) (4 nts),Camping (with facilities) (40 nts),Hacienda (2 nts),Hostel (1 nt),Hotel (9 nts)
Guides
OUR DRAGOMAN CREW & GUIDES Our crew are passionate about travel and are always up for adventure. It takes someone special to become a Dragoman leader. Our crew undergo the most intensive training program of all the overland companies, spending 8 weeks learning the ropes at our base in Suffolk, UK, and then up to 6 months on the road as a trainee. Our crew are trained to manage and operate the trip safely and efficiently and their duties include: planning the trip according to the itinerary, driving and maintaining the truck, securing services of local guides, general logistics, health and safety, liaising with bureaucracy, dealing with issues where needed and offering advice and support to our customers. In addition they have a basic knowledge of the places visited and will be able to offer suggestions of things to do and see. Dragoman endeavours to provide the services of experienced crew, however, due to the seasonality of travel, situations may arise where your tour leader is new to a particular region or training other crew, new to the area. On all Dragoman overlanding trips, we usually have 2 western crew. However on our trips in East and Southern Africa we either have 2 western crew or 1 western crew and 1 local driver. On trips south of Nairobi in East and Southern Africa we will also have an African camp master/cook who is in charge of running the camp and organising all of the meals. Their knowledge of the local produce makes shopping at the markets great fun and you will learn how to prepare and cook some unusual dishes. In most other areas of Africa, the Americas, India and Turkey, in addition to our crew we will employ local guides in specific locations of interest (for just a few hours up to a few days). On the majority of our trips in Ethiopia, Sudan, Central Asia, China and South East Asia, in addition to our crew we will have a local guide on board who will travel with us for the entire duration of our time within one country. In these cases, the local guide becomes a third crew member and is able to offer their local knowledge as well as an insight into their country and the lives of the local people. Your crew have a duty of care to all members of the group and therefore they have the authority to ask you to leave the trip if you require serious medical assistance, you are behaving in an anti-social manner or refuse to comply with local laws and customs. In all matters relating to the trip, the leader's decision will be final and we appreciate your respect of this.
Additional Information
Finish point
Boa Vista

Array

Boa Vista

BRAZIL
Trip ID#:
intrepid-GDVAC
0
https://tripsaver.travelstride.com/?utm_source=Travelstride.com&utm_medium=Native&utm_campaign=Product%20Details%20-%20Reserve%20CTA%2F%22Flexitrip%20Reserve%20Popup%22
1
TripSaver