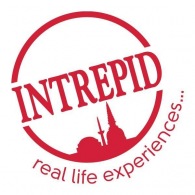 Intrepid Travel

FlexiTrip

Save up to $600
2000+ trips
Cancel anytime

The new flexible way to travel given today's reality. Buy now to save 20-32% and access thousands of trips from top tour operators. Redeem or cancel for a refund anytime. This brand's trips are part of FlexiTrip - save now and get extra flexibility! Redeem or cancel for a refund by 2023. Bonus offer ends soon so buy now!

Learn more
Travelers age
36 - 49, 18 - 35, 12 - 17
Trip prices
$ 87
-
$ 35,490
Member Savings
Member Savings!
Travelstride members can save up to $700 per person with this tour operator.
Read more
Member Savings
Save up to $700!
Sign in to see which companies give additional savings to Travelstride Members (it's free )
Overview
Age Range: 18 - 45
Average Tour Price: $2,377
Accommodation Style: Camping, Hostels, 3 /4 star hotels
Group Size: Small groups - max 16 on most trips. To increase travelers safety during Covid-19, Intrepid has decreased their group size to an average of 10 people
Travel Style: Cultural immersion, active adventure, overland
Intrepid Travel Reviews & Ratings
95% Recommend
Sarah Stephenson
·
2021-08-02
Peak District Cycling Trip, UK

Over the last ten years, I have used Intrepid for international travel however due to COVID this has not been possible. I have been so impressed with the number of trips that Intrepid have developed within the UK but most especially the variety.

I recently went on the Peak District cycling trip which was very well organised and the routes had been thoroughly planned and ridden beforehand. The accommodation was in a perfect location, the bikes were well maintained both before and during the trip and the leader was fantastic who was very quickly able to gauge the fitness of the group.
Show more
Carol Clifton
·
2021-07-31
Kimberley Wild Broome to Darwin

This trip was awesome. It was a great experience to sleep in a swag each night under the stars or in a tent, hiking through stunning scenery, swimming in gorges, being exposed to plenty of flora and fauna, and just appreciating the wide open spaces of the Kimberley. Don't expect 4 or 5 star comfort, which is the attraction of the trip - getting back to nature and away from technology and phones and internet, which allows you to soak up your surroundings.
Travelling along the dusty Gibb River road was an experience in itself, and the bus handled the road well. Our guides, Jacob and Marjorie were fantastic, and their food was an absolute delight, exceeding all expectations. They looked after us 24/7 and did a fabulous job narrating along the way, story telling, and lessons in the local flora, fauna and aboriginal culture.
This trip requires some physical activity, which is a welcome break from travelling in the bus.
Although we couldn't get to Darwin due to COVID, our guides kept us well informed all the way and gave us options for getting home, and made us feel safe. We had to go back to Broome instead of Darwin, however some extra activities were thrown in to compensate this. During these difficult times of COVID, I recommend you expect there may be a need for back up plans in the event of any changes.
Show more
Uluru, Kata Tjuta and Watarrka (Kings Canyon, Olgas and Macdonnell Ranges)

We recently had a great trip to Uluru, Kings Canyon (Watarrka) and the West Macdonnell Ranges. Wayne our guide was very experienced and looked after us at every stage. The scenery was spectacular and we were privileged to engage with local Aboriginal people and their culture. Highly recommend Intrepid and this trip.
Show more
Kimberley Tour.

Our recent trip was everything we hoped it would be. Fabulous guides, amazing meals and a truly great crew onboard. Surpassed only by the scenery. It is mind blowing. Kato n Joe worked so hard to make the trip flow and keep us informed.
Show more
Deanne Michailidis
·
2021-07-14
Taste of Tasmania

And it really was delicious
Well organised like all my past Intrepid trips (this was my 6th). My only criticism is that I would have liked more time in Launceston to either do my own thing or have an option trip to a place like the Tamar Valley.
The food, especially the fresh oysters on the east coast and the hikes including Marion's Lookout were just beautiful!
Show more
Highly recommend
Excellent Tour - spectacular walks and scenery. Well organised and great stay in St Helens - wonderful town! Highly recommend.
Show more
Save up to 32% off trips to every continent on earth
Redeem anytime before 2023. Last minute changes OK.
Get a full refund.
Editorial review of Intrepid Travel
Intrepid Travel - Quick Facts
Founded in 1989
No Single Supplement (rare exceptions)
Small Groups: max 16 on most trips (10 max during Covid-19)
Average Age: 48
Travel Style: Cultural immersion, adventure, overland, sustainable, and active
Accommodation Style: Camping, Hostels, 3 /4 star hotels, locally owned
Average Tour Price: $2,377
Top Regions: Asia, Africa, Europe, South America
Other Brands: Peregrine
Commonly compared with G Adventures »
Intrepid Travel is all about 'real life experiences.' With a name meaning fearless and adventurous, Intrepid offers nothing less than big travel adventures -- such as an 11-day hike through Papua New Guinea. However, Intrepid is broad-based enough to offer varied experiences such as food tours in Greece, complete with a visit to a Kalamata olive grove.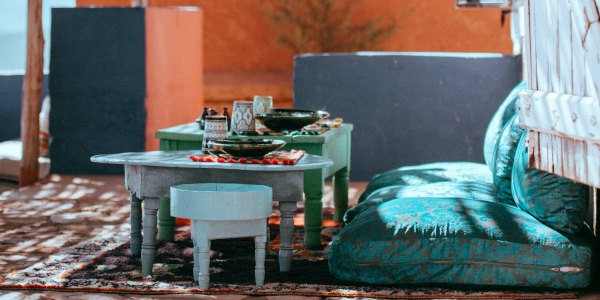 What Makes Intrepid Travel Stand Out?
Industry experts

Authentic experiences

Small groups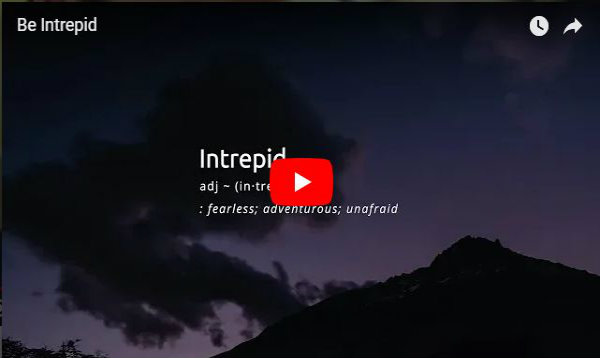 Intrepid believes that with great travel experiences comes great responsibility. They are focused on responsible tourism which includes not only treading lightly but also making a positive impact on the destinations they send travelers to. As a Certified B Corp since 2018, Intrepid donates to grass root projects around the world, are a carbon-neutral business and are committed to animal welfare.
Travelers can rest assured when they travel with Intrepid because they will be in the hands of industry experts. Intrepid partners with local leaders to be guides for travelers. This gives travelers first hand experiences from someone who knows the area well.
Above all else, Intrepid strives to get its travelers off the beaten path and under the surface of the local culture. To accomplish this, group sizes are small, maximum of 16 on most trips. This allows for more use of local transportation and lodging, along with fostering cultural immersion. Intrepid also employs local English-speaking leaders who act more as a resource for local exploration than do typical 'guides,' shepherding groups from one place to another.
Who Will Enjoy Traveling With Intrepid Travel?
All ages

All types of travelers
Intrepid is one of the early pioneers of the "adventure"-style guided trip. Despite its informal beginnings and emphasis on younger, highly adventurous travelers, Intrepid has expanded to a global company with a broad range of trips to fit all ages.
Intrepid divides its small-group trips into three separate styles of travel, all priced accordingly. "Basix," for budget travelers, keep inclusions to a minimum and offer plenty of free time. "Original" journeys offer more included activities and hotels, while "Comfort" trips offer luxury experiences that include the highest level of included activities and standards of accommodation, as well as roomier vehicles. No matter what kind of traveler you are, there is a style right for your specific desires.
The age range on Intrepid tours varies widely from tour to tour, and they are welcoming to all ages. The only exception to this are their 18-29 themed tours which are specifically for that age group.
Intrepid travelers have a real sense of adventure - whether this means hard adventure, or simply going deeper off the beaten path. Interacting with locals is an important factor when you travel, as is gaining a unique cultural perspective. A sense of fun is also essential, whether it means going out at night with your tour mates, trying new foods, or exploring the local markets.
Which is better? Intrepid Travel or G Adventures?
Commonly compared, both G Adventures and Intrepid Travel specialize in culturally immersive and off-the-beaten-path experiences. They are top companies to consider if you enjoy local & authetic travel and value having lots of free time during the itinerary. See our ultimate guide to decide which is right for you: Intrepid vs G Adventures, full comparison »
Top Destinations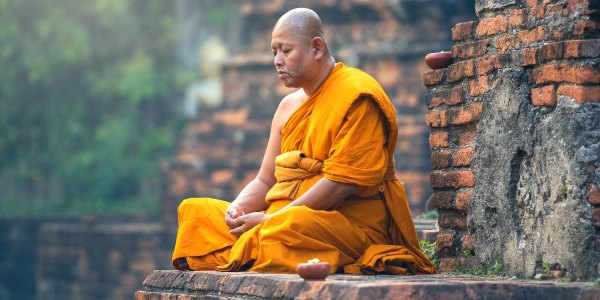 Originally focused on small group adventure tours to Asia, Intrepid has expanded rapidly over the years, while maintaining its classic, adventurous, and immersive style. Today Intrepid Travel offers more than 1,000 different experiences in over 100 countries, on all seven continents. Regions with the most trips include Asia, South America, Africa, and Europe.
Does Intrepid Travel include flights?
While all your internal transportation is taken care of, often utilizing traditiona local methods such as tuk-tuks in Thailand, international flights to and from your home and the tour destination are not included. Their travel specialists can recommend where to look for flights however.
Intrepid Travel Style
Intrepid enjoys using local, unique forms of transportation. You might find yourself traveling by felucca in Egypt or in a tuk-tuk on the best Thailand tour of your life.
Accommodations, which could range from guesthouses to home stays, are also locally owned, allowing a more authentic taste of the region while contributing to the local economy.
There are a few broad travel styles to choose from when deciding on an Intrepid tour:
1. Basix - Budget travelers who don't mind, and in fact prefer, simple accommodations - camping and homestays with basic amenities, and crave a lot of free time for exploring independently will love these tours. Public transportation is used exclusively so pack light! These trips often attract a younger crowd who love the idea of throwing a backpack on, keep plenty of room for the unexpected in their schedule, and allocate their travel funds towards spontaneous bus tickets and street food instead of museum tours and 5 star restaurants.
2. Original - These trips take the backpacker spirit of local immersion, incorporating all the benefits that come with going with a planned itinerary. This style is called "Original" because it's the type of travel that put Intrepid on the map...pun intended. Accommodations are still simple and budget minded - often homestays are used to give you a true sense of place, personality, and culture. Mostly public transportation is used.
3. Comfort - Intrepid is known for the active adventure style of travel and these trips keep that mentality, with a few more creature comforts thrown into the mix. You can expect higher luxury accommodations that include a wider variety of included amenities, transportation is mostly private, though you can still expect to use some public transport, as is the Intrepid way. More meals are included in the trip price, and more group activities - which means a bit less free time to explore on your own.
Why Choose a Tour With Intrepid Travel?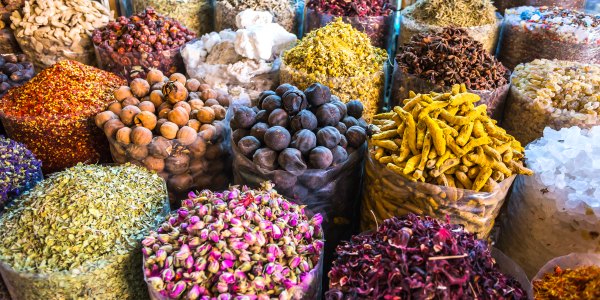 Intrepid is a good tour company if you don't mind foregoing some creature comforts for a truly authentic, local experience. If you enjoy meeting locals when traveling, sampling new and exciting foods, and traveling in mixed-aged groups of 10-16 people, Intrepid could be a good fit for you.
It's important to note, sometimes "ample free time" can be a blessing and a curse. It sounds great on paper, but if you're looking to maximize your dollar and your vacation time, be sure you understand the implications of having a lot of free time during your itinerary.
For some travelers this is an absolute requirement, but for others it can be tough to branch off and explore independently - you also need to make sure you allocate enough travel money for independent meals.
The tour leaders are great resources of information for how to spend your free time, but if you like having a full day scheduled from breakfast to dinner, Intrepid may not be the best company for you.
Lastly, if sustainable and responsible travel is important to you, Intrepid has poured millions of dollars into local economies, and has a very strong emphasis on responsible travel. So you can feel good knowing that your money helps support some of the innkeepers, vendors, and communities that you'll meet along the way.
Is Intrepid Travel Safe?
Yes, Intrepid is a very safe company to travel with and they take the safety of their tour goers very seriously.
In response to Covid-19, Intrepid has reduced their group size to an average of 10 people. Their guides have been fully trained on new sanitation requirements and Covid-19 health and safety guidelines.
They have also implemented flexible booking options.
General Covid-19 Travel News
Some countries are beginning to reopen to international visitors, with entry restrictions, while others have remained closed.
Keep checking back regularly to keep up to date with the frequently changing situation of the coronavirus.
Want more information about travel safety and the coronavirus? Read about where it's safe to travel to in 2020 >>
Unlock Community Benefits
Travel better together
Save favorite trips and itineraries
Get insider insights
Receive personalized recommendations
...and much more
About the company
From Intrepid Travel
The Intrepid Travel Experience
If you're looking for adventure, you've come to the right place. For the past 25 years, we've been taking small groups of travelers on unforgettable trips around the world. What makes them unforgettable? Take a look for yourself and discover the Intrepid experience.
Our travelers have three styles of tour to choose from: Basix, Original and Comfort. Each has a different level of inclusions and accommodation, but all have unforgettable real life experiences as part of the package. Travellers can also choose themed trips, such as Family, Sailing or Food, to suit their interests.
Our group size has an average of just ten travellers, which allows us to get off the beaten track, use local accommodation and transport, and really get to know the culture. It also ensures we are contributing to the local economy; by choosing local suppliers we were able to keep AUD 60 million in local economies in 2012. We're also working hard to reduce our carbon footprint and were the first in our sector to introduce carbon offset trips. This, along with our many corporate sustainability activities, has meant we're one of the travel industry's leaders in responsible travel.
Why Intrepid?
Small groups - average of 10 people per trip

Sustainability - pioneers for the industry

Local leaders - authentic perspectives

Local transport - get close and personal

Local accommodation - experience real living


Intrepid travelers - like-minded companions
History
Intrepid Travel has come a long way since its beginnings in 1989. From two university friends, a typewriter and a kitchen desk, it is now a proud member of The Intrepid Group, taking over 100,000 travelers every year.
Intrepid Travel is part of The Intrepid Group of companies, alongside leading small group adventure companies Peregrine, Urban Adventures and PEAK DMC.
Despite growing into a global business with over 1,000 staff based all over the world and over 800 different trips across every continent, we've remained devoted to the same grassroots values and responsible travel philosophies that we had at the very beginning.
Values

On every trip we operate and in every interaction we have with a client, supplier or local, we live our core values everyday:
Integrity – Doing the right thing

Responsible – Think global, act local

Growth – Stakeholders in our own success

Innovation – Thriving on new ideas and embracing change

Fun – It's engrained into who we are and what we do

Passion – We are inspired by the work we do and the trips we offer
Want a tailor-made trip instead?
Your trip, your way, planned by an expert:
You choose budget, destinations, activities, transport & lodging type
Expert designs the itinerary for you, and once approved, takes care of logistics
Top Intrepid Travel Trip Categories
Intrepid Travel Company Ranking by Category
Awards
2013: Thailand Green Award at ITB in Berlin
2012: Winner, Preservation Category, Conde Nast Traveler World Saver Awards
2010: Winner, Global Tourism Business Award, Tourism for Tomorrow Awards
Associations
United States Tour Operators Association (USTOA).
FAQ
Are flights included?
No, however Intrepid's agents can guide you to different flight booking resources depending on where you are travelling from.
Do I need Travel Insurance?
Yes. Most tour companies require you to have travel insurance, which covers medical emergencies, cancellations, lost luggage, and other unforeseen circumstances. There are many options for travel insurance, and Intrepid recommends Travel Guard, which you can purchase through them during the booking process.
What is the Average Group Size?
Intrepid offers small group trips with a max of 16 people. During Covid-19 they have updated a number of safety precautions, including even smaller with an average group size of 10, to help with social distancing.
What is the age range?
Intrepid Travel is suitable for multiple age ranges. Many of their trips are very active, with a lot of walking and outdoor activity, but they welcome all ages on most trips (some are specifically family or 18-29).
Is there a Single Supplement for Solo Travelers?
Single Supplements are not required when traveling with Intrepid, though you'll be staying with a roommate throughout your trip. If you'd prefer a room to yourself, this can be arranged subject to availability and you will pay a single supplement.
Are kids welcome?
Intrepid has several Family Trips, where children under 12 are welcome. The age minimum varies based on the kinds of activities included in the trip. On all Intrepid trips, the age minimum is usually 15 with a parent or guardian present. Overland tours require that travelers be 18 or older.
What kind of luggage should I bring?
Bear in mind that on most Intrepid trips you will be required to carry your own luggage. So pack light - backpacks are recommended or an easily transportable small to medium sized suitcase.
Does Intrepid have a loyalty program?
Yes! Once you take one trip with Intrepid, you become a member of their Intrepid Insiders – customers who receive advanced access to sales and exclusive offers.
What specific COVID safety measures are your company implementing on all trips at the moment?
Full details https://www.intrepidtravel.com/ca/covid19
1. Vaccinated travellers must produce proof of vaccination.
Customers who've been fully vaccinated against COVID-19 must produce a digital or physical vaccination record as part of the mandatory pre-trip health screening.
2. Travellers who cannot produce a COVID-19 vaccination record or those who have only been partially vaccinated must produce proof of a negative COVID-19 test.
Customers who haven't been vaccinated or have had one part of a two-dose vaccine, are required to produce proof of a negative COVID-19 test, conducted no more than 72 hours before day one of the trip. This must be produced as part of the mandatory pre-trip health screening. In addition, people who have recently had COVID-19, will often return a positive result for a period of time after they recover. If a customer has previously tested positive to COVID-19 and followed their local government health advice on isolation, they may travel with the following documents:
A verified positive COVID-19 test result
A signed letter on official letterhead from their healthcare provider or health officials stating they have recovered, are no longer infectious and are cleared to travel.
These documents together are referred to as 'proof of recovery'.
3. Travellers aged 70 years+ and those with pre-existing health conditions that are considered high risk must be vaccinated
These customers are required to produce proof of COVID-19 vaccination at least 14 days before they travel with Intrepid. This vaccination record must be supplied to the group leader as part of the health screening at the pre-trip group meeting.
Please note: Additional COVID-19 testing or screening may also apply to some trips, depending on the destination and mode of travel, and customers can be confident the same requirements apply to ALL Intrepid leaders and crew.

The key areas of focus in our new minimum standards are hygiene (hand & respiratory), masks, sanitation, contactless/no touch practices, physical distancing, and health screening/tracking.

HYGIENE

We have put in place additional measures, in line with government health advice and with global health authorities, to ensure that we maintain the highest standards of hygiene on all our trips. Throughout the trip there will be regular opportunities for handwashing and wherever possible hand sanitiser will be provided at accommodation, restaurants and on transport. All leaders & staff have completed training in our COVID-19 Safe guidelines which includes modules on hand and respiratory hygiene.

MASKS

Masks must be worn by all travellers at the group meeting prior to health screening and throughout the trip whenever recommended or required by local health authorities. You will need to bring your own supply of masks from home. It is up to you whether you wear medical/surgical or fabric masks on your trip. Make sure you have familiarised yourself with how to safely wear, handle, wash or dispose of masks when wearing them while travelling.

SANITATION

We require all suppliers that we work with to detail their cleaning and sanitation protocols to ensure that these meet our minimum standards. Rooms will be thoroughly cleaned and disinfected between guests and all high touch public areas regularly sanitised. All private transport used will be regularly cleaned and disinfected. Restaurants used for group meals will also be audited for sanitation practices and shared meals (ie. buffets or banquet style) will be avoided.

CONTACTLESS/LOW TOUCH

We are proactively moving towards contactless and low touch solutions for travel. This includes digital solutions for signing forms or providing traveller details in place of paperwork and using online ticketing and payments.

PHYSICAL DISTANCING

Due to the screening measures and additional safety protocols in place, once on the trip, you, your leader, and your group members will form your own circle of close contacts for the duration of the trip. We will continue to observe physical distancing as a practice wherever possible, including spacing in private vehicles when practical, and when required or recommended in public situations by local authorities. For public transport we will assess whether local requirements and hygiene practices meet our COVID-19 Safe Guidelines and make changes to private transport if necessary.

Our trips are run on a twin-share basis, which means if you are travelling by yourself you will be roomed with another single traveller. For those travellers who wish to have their own room, Single Supplements are available to purchase. We are working with our suppliers to audit where we are had planned to stay in multi-share accommodation for some nights to provide alternatives when needed.

HEALTH SCREENING & TRACKING

Each destination will have their own health screening requirements for entry. It's important that you check these on your governments foreign travel advice website as these may include completing a form prior to travel or requiring evidence of recent COVID-19 test results.

At the group meeting you will be asked to complete a self-screening health form and report any COVID-19 symptoms as well as any close contact with someone who has suspected or confirmed COVID-19. You may also have your temperature taken at this time by the leader, particularly if this was not a requirement of entry on arrival in the destination.

If you are displaying any symptoms or have any health concerns at this time, we will assist you to seek medical advice and will follow all directions from local health authorities regarding COVID-19 testing or quarantine. You may not be permitted to join the trip if local advice is that you need to self-isolate. We ask that all travellers continue to monitor their health throughout their travels and report any relevant symptoms or concerns.
Current company-wide policies regarding the flexibility of cancellation/re-scheduling trips with your brand.
Flexible bookings provide peace of mind.
We understand that sometimes plans change. That's why, when you book with us you have the flexibility to change your travel plans – with assurance that you'll have options to re-book when it suits you. As long as you notify us about changes to your travel plans at least 21 days before your scheduled departure, you can pick new travel dates or an entirely different trip, with no change fees*.
Why book with us
Flexible payment
Lock in your trip with a deposit and then pay the rest in instalments whenever you like, with no interest or fees. Just make sure you've paid in full by 21 days before your trip is scheduled to depart*.
Flexible deposit
If you cancel your trip* up to 21 days before departure, you can transfer your deposit to another available trip or hold your deposit on file indefinitely.
No change fees
Let us know about your change in plans 21 days before your departure and there'll be no fees* to change trips.
Pay securely
Book online using our secure payment system, authenticated by DigiCert.
External accreditation
We are an accredited member of ATOL, AFTA, ABTA, TICO, USTOA and the US Travel Association, so your booking is protected by their conditions of membership.
Reserve your place
You can place your trip on hold for up to five days, without paying a deposit.
*some exclusions may apply to Polar, Marine and Australia trips.
Intrepid'
Why Travelstride
Find your perfect trip
A vast selection of trips on every continent, for every style. Thousands of itineraries from hundreds of trusted travel companies.
Save time
Use simple search and comparison tools to easily find the best trip. Don't sweat the logistics -- travel providers plan for you.
Save money
Book directly with the operator. Find inclusive packages for the best value and get access to amazing deals.
Travel confidently
Read unbiased user reviews, pick the company that fits your style, and connect with them directly. No worries, just memories.
×
Sign in to Save Trips
Bookmark trips you like
Share with your travel companions
Track price changes
Access private discounts on trips you save
×
Sign in to see your results
TripFinder is a member-only feature. Don't worry, it's free!
With a membership you:
Save up to $700 per person!*
Access private deals and offers
See personalized trip recommendations
Save favorite trips
*See Member Savings Program details
×
Activate your free Travelstride membership
Just use the email address and password provided in the email we sent.
With your free membership you:
Save up to $700 per person!*
Access private deals and offers
See personalized trip recommendations
Save favorite trips
*See Member Savings Program details