Member Savings
Save up to $700!
Sign in to see which companies give additional savings to Travelstride Members (it's free )
Compare to Go Ahead Tours
Go Ahead Tours Reviews & Ratings
98.6577% Recommend
I took every additional tour and the tour guides were excellent!
Go Ahead Tours was selected for their attention to detail, and this tour did not disappoint! I must give credit to our wonderful tour director, Alessandra, who has over 25 years of experience, and we were the beneficiaries of her compassionate regard for our tour's wellbeing. She was attentive and even gave us souvenir momentos from each city we visited. I took every additional tour and the tour guides were excellent! I especially liked our guides for the Colosseum, in Rome, a mature woman who was Greek, and thus, she was very personable. Also, Katia, our tour guide for the Vatican and the Catacombs was very knowledgeable and entertaining. The last night was fun in our send off dinner consisted of a dinner theater billed as four tenors and featured an opera troup serenading us during our three-course meal. Great fun and the perfect meal to conclude our action packed 7-day tour of three Italian Cities boasting magnificent art and history!
Show more
Amazing trip of a lifetime!
My husband and I went on this tour for our five year anniversary. It was both of our first trips to Europe and it was WONDERFUL! Our tour guide, Alessandra, was fantastic & our group got along so well. We made friends and always had a blast. It's a wonderful mix of guided tours & free time. It was so nice to not have to stress about travel arrangements between cities because Go Ahead has done it all. We would definitely book again!
Show more
By far the BEST Trip EVER
WOW. That's the best word to summarize this tour. 1st class everything, from the private chauffeur upon arrival to the 5 star hotels to the fancy restaurants, but the icing on the cake is the guided tour director. Nicola was BY FAR THE BEST trip mom EVER. I went to Europe by myself and she made sure I was always fitting right in, she was very patient, kind and understanding. Very knowledgeable, oh man she was the absolute best seriously. I want her on every tour
Show more
Natural Beauty Wonderful Experience
I love history and ancient ruins. Greece was on my list of place I wanted to visit since I learned about the Parthenon at the Acropolis. To my pure delight, we could see the Parthenon in the distance from our hotel in Athens. Our visit to the Acropolis made me giddy with joy. The trip from Athens to Mykonos via SeaJet as the sun was rising allowed me to witness the most beautiful sunrise I have ever seen in my life. The view from my room on Mykonos allowed me to have a panoramic view of the Aegean Sea and beautiful sunsets. The crowning jewels of the trip was the visit to the excavation site at Akrotiri and the optional sunset cruise on Sunset Oia in Santorini. Walking around an active excavation site and cruising around the caledera while viewing the beautiful rock formations that make up Greece was breathtaking. We did a lot on this tour, but it did not feel rushed. I learned so much about how Greece was formed and the history of the country. It ticked off all of my travel boxes: beautiful landscape, ruins, learning about a country by traveling around it and seeing how the people of the country live. I absolutely adored EVERYTHING about this trip and would go back to Greece in a heartbeat.
Show more
Vacation memorable, for giving us a new friends
Me and my husband had a great fan and amazing vacation in our 10 days Europe tour, it's our first time signing for a tour and we never regret at all.. thank you EF go Ahead Tours, for making our vacation memorable, for giving us a new friends to our tour.. and mostly for having Nicola as our tour guide.. she's really wonderful. Thank you
Show more
A windy tour
We a great time even though the wind and other circumstances caused changes to the itinerary. The wind caused the ferry to be canceled so we spent and extra day in Athens and lost a day in Mykonos. While in Athens for the extra day, a friend was injured and we had to spend most of the day at the hospital. Through all of the changes and the emergency, out tour guide was great. She helped at the hospital, kept our friend's spirit up and help make all of the changes to the itinerary. I can't thank her enough for all of her help. The trip had great weather with the exception of the wind, beautiful scenery, very good food (I gained 5 pounds), good accommodations and great fellow travelers. This was our fifth tour with Go Ahead and they are have been great. Already planning our next trip.
Show more
Save up to 32% off trips to every continent on earth
Redeem anytime before 2023. Last minute changes OK.
Get a full refund.
Editorial review of Go Ahead Tours
Go Ahead Quick Facts
Age Range: All ages
Average Tour Price: $2,000-$4,000
Average Tour Duration: 8-18 days
Travel Style: Cultural immersion and education with active experiences.
The world's largest private education travel company, Go Ahead tours are designed for curious, adventurous travelers. Their itineraries balance planned activities and free time to quench your curiosity and specific interests.
What Makes Go Ahead Stand Out?
Dedicated tour directors

Local guides

Flexibility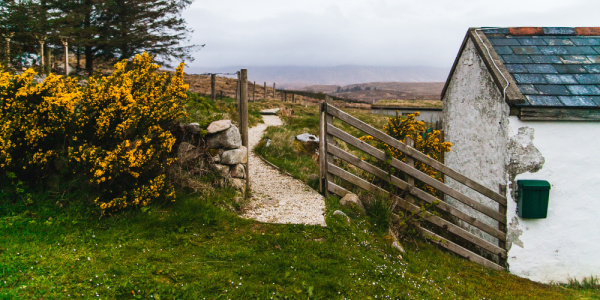 Go Ahead has dedicated tour directors that you can trust to help you have the best travel experience. They have years of experience and regional knowledge of culture and history that they are eager to share. These travel directors will be with you every step of the way, a friend to show you around one of their favorite destinations. Sit back and enjoy your trip, they'll handle all the logistics.
Local guides are also a big part of Go Ahead. These guides will join you and your tour director to provide an even deeper knowledge of the region. They will help immerse you in cities, rustic villages, countrysides and cultural hot spots. Go ahead wants the right people to help you learn and explore the world.
Go Ahead tours are designed to be authentic, providing unique local experiences, and a certain amount of flexibility for travelers who like some independence during the tour. Typically, tours are run in small groups with a max of 38, which means your small group may not always be extemely intimate as 38 is still a lot of people.
Who Will Enjoy Traveling with Go Ahead?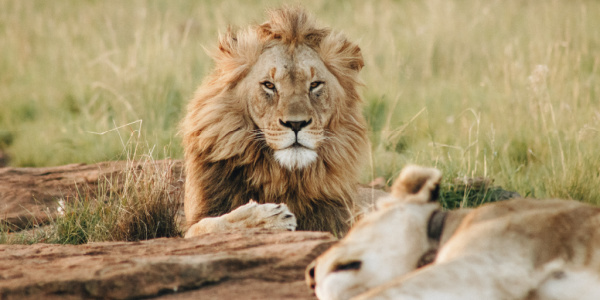 Go Ahead travelers love sightseeing but they greatly enjoy traveling off the beaten path. These travelers are curious about the world and are eager to learn about the local culture, cuisine and people. Go Ahead is perfect for the traveler who wants to really get to the heart of a destination.
Adventure is a big part of curiosity. Go Ahead travelers aren't afraid to venture off a typical tourist sightseeing plan. They enjoy the freedom to explore on their own as well as picking the brain of their local guides to learn incite into the cities, rustic villages and countrysides they are visiting. These travelers enjoy seeing the destination through cultural immersion and active experiences.
Witnessing wildlife is a big part of Go Ahead tours. Travelers will get the opportunity to witness and learn about the luscious natural landscapes and the creatures that inhabit it. Seeing the Big Five and going on a safari through the plains of Africa is on the bucket lists of Go Ahead travelers.
Top Destinations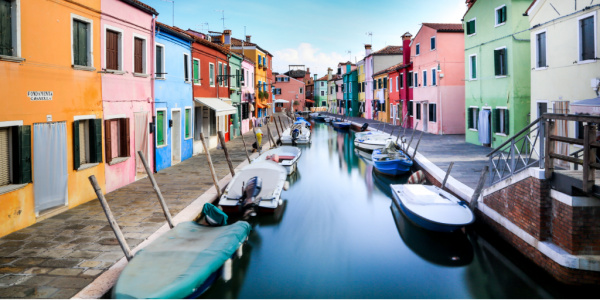 Go Ahead tours send travelers all over the world with trips going to Europe, US, Canada, Central America, Africa, Australia, New Zealand, Middle East, Asia and Antarctica.
Go Ahead Travel Style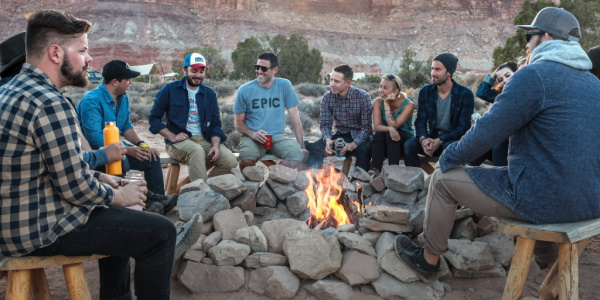 Go Ahead is greatly focused on personalization and small group experiences. Each traveler will get the opportunity to personalize their trips when their itineraries are being crafted. There are additional excursions, tour extensions and any number of days that travelers can add to their trip.
Groups remain small, capped at 14 to 38 travelers. This small group experience allows travelers to really immerse themselves in the culture of a destination. Their experiences will be intimate both with their local guides and the local people.
Hotels are selected based on your comfort desires and location. You can rest assured that you'll be staying in a safe, comfortable accommodation as the Go Ahead team personally goes to each property on the ground.
Go Ahead, due to their relationship with EF network, are able to offer a wide range of flight options. Once in your destination, they will also handle all internal travel from motor coaches to additional flights. Go Ahead takes care of all the stressful logistics so you don't have to.
Why Go Ahead?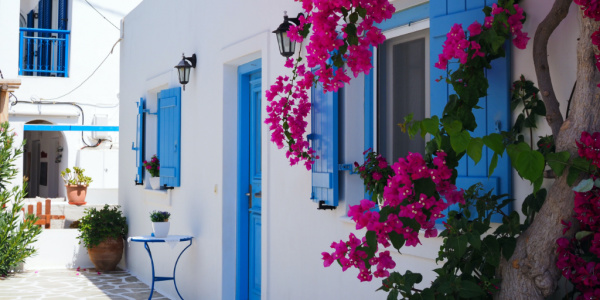 If you are eager to explore and learn about the world through cultural immersion, wildlife watching and active experiences, Go Ahead is for you. No matter your luxury level whether it be high luxury or budget or what your interests are, Go Ahead can help personalize your experience to create the perfect trip for you.
Unlock Community Benefits
Travel better together
Save favorite trips and itineraries
Get insider insights
Receive personalized recommendations
...and much more
Travelstride featured in






About the company From
From Go Ahead Tours
We're a company of passionate adventurers dedicated to creating the best journey for every traveler. As a proud part of EF Education First, we draw on 50 years of expertise to continue to add meaningful travel experiences to our portfolio of more than 100 tours.
GLOBAL EXPERTISE
Thanks to the global EF network, we have offices all over the world—you can count on expert support everywhere you go. And since we help thousands of people see the world each year, we're able to negotiate the best rates with our partners.
A COMMITMENT TO QUALITY
Our team carefully considers the details of every itinerary and reads every review we receive to ensure that we're offering you the best possible travel experience. Our tour groups are always capped at between 14 to 35 travelers—well below the industry average.
UNMATCHED SERVICE
Your own expertly trained Tour Consultant will help with every step of the planning process. Then, once you're on tour, your Tour Director will give you an inside look at all the best sights and hidden local favorites. Plus, you can reach us at any time on our 24/7 support line.
Want a tailor-made trip instead?
Your trip, your way, planned by an expert:
You choose budget, destinations, activities, transport & lodging type
Expert designs the itinerary for you, and once approved, takes care of logistics
Top Go Ahead Tours Trip Categories
Go Ahead Tours Company Ranking by Category
Associations
United States Tour Operators Association, International Air Transport Association
FAQ
Are flights included?
While flights are not included, Go Ahead will help you plan and book flights that fit with the itinerary (since tours usually start and end in different cities).
Can I extend my trip?
Yes, Go Ahead allows travelers to add additional days and excursions into their itineraries.
What is the Average Group Size?
Group sizes are kept small and capped at 14 to 38 travelers.
Why Travelstride
Find your perfect trip
A vast selection of trips on every continent, for every style. Thousands of itineraries from hundreds of trusted travel companies.
Save time
Use simple search and comparison tools to easily find the best trip. Don't sweat the logistics -- travel providers plan for you.
Save money
Book directly with the operator. Find inclusive packages for the best value and get access to amazing deals.
Travel confidently
Read unbiased user reviews, pick the company that fits your style, and connect with them directly. No worries, just memories.
×
Sign in to Save Trips
Bookmark trips you like
Share with your travel companions
Track price changes
Access private discounts on trips you save
×
Sign in to see your results
TripFinder is a member-only feature. Don't worry, it's free!
With a membership you:
Save up to $700 per person!*
Access private deals and offers
See personalized trip recommendations
Save favorite trips
*See Member Savings Program details
×
Activate your free Travelstride membership
Just use the email address and password provided in the email we sent.
With your free membership you:
Save up to $700 per person!*
Access private deals and offers
See personalized trip recommendations
Save favorite trips
*See Member Savings Program details