9728
Top Brochure of Legacy of the Incas with Peru's Amazon
Please note the tour price reflected on the brochure is subject to change. Due to seasonality, and taxes prices of the tour are subject to change without due notice. Please consult with the operator directly for the recent price.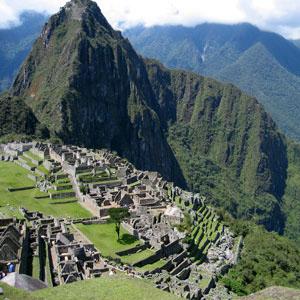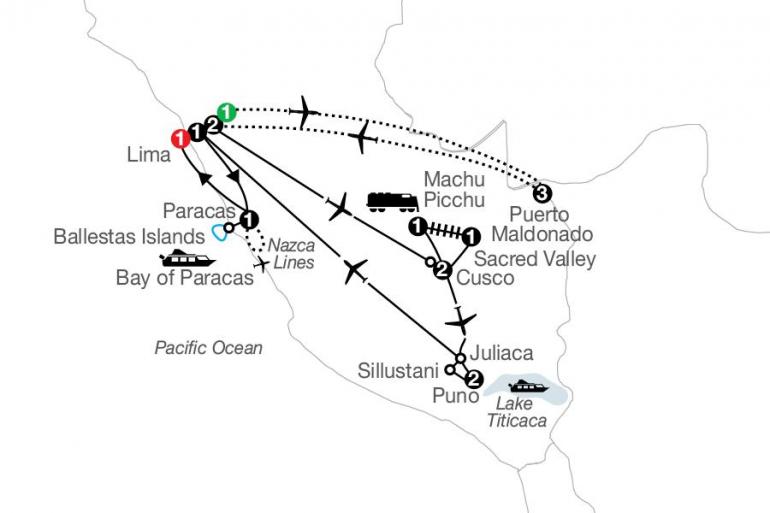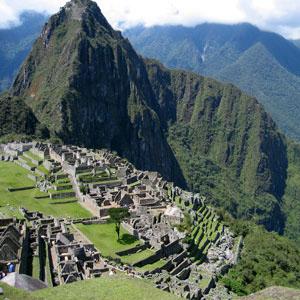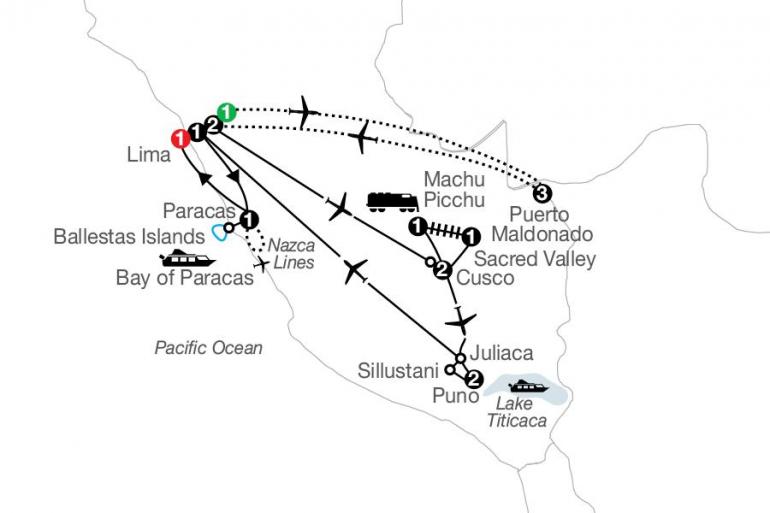 Legacy of the Incas with Peru's Amazon
98%
Travel Style:
Array
Mixed
Physical Level:
Normal generally flat walking in urban or suburban environments.
Very Easy
Lodging Level:
3 to 4 star western hotel equivalents. While not all lodging will be 'luxury' they will be quite comfortable by western standards.
Comfort (4*)
16 days
From:
$ 5,559
$ 347
/ day
Overview
Highlights (Bullets)
Lima: Sightseeing with a Local Guide; visit San Francisco Monastery and a local Peruvian food market; welcome dinner at Casa Garcia Alvarado; farewell dinner
Sacred valley: Enjoy a special lunch, complete with live Andean music and a Mother Earth Ceremony performed by a shaman; visit Pisac; visit Ollantaytambo and a local home for a glimpse into rural Peruvian life
Machu picchu: Take the Vistadome train through the Urubamba Valley; sightseeing with a Local Guide and a second entrance to the ruins on your second day in Machu Picchu; Pisco Sour mixology lesson
Cusco: Sightseeing with a Local Guide; Inca King greeting; visit the cathedral and Santo Domingo Monastery, Kenko Temple, and the Temple of Sacsayhuaman
Lake titicaca: Guided sightseeing to Taquile and the Uros Floating Islands
Sillustani: Visit the ruins; learn about the lives of the local people
Paracas: Fly over the Nazca Lines; cruise to the Ballestas Islands
The rediscovered jewels of the Inca Empire, along with the magnificent scenery in the Peruvian Amazon, await you on this tour through Peru
Peru is one of the great originating centers of ancient culture, and on this vacation, you'll discover its archaeological treasures, appreciate its ancient ruins, and learn about its ancient culture
Short Description
Calendar? Astronomy? Alien artwork? None of the above. But the discovery of Peru's Nazca Lines gave a whole new meaning to drawing a line in the sand. Flightseeing is the best way to see these massive geoglyphs etched into the desert— where the ancient Nazca people likely performed spiritual ceremonies. From the Lost City of the Incas surrounded by the peaks of the Andes to the floating Uros Islands on the highest lake in the world, this vacation to Peru leads you to great heights while also going to greater depths to illuminate its archaeological, historical, and cultural wonders. In addition to two days of exploration at the mysterious and magical ruins of Machu Picchu, you'll also visit the Sillustani pre-Incan burial ground, cruise to the wildlife paradise of the Ballestas Islands, and frolic through the wonders of colonial and culinary Lima as well as the Inca capital, Cusco. There's more to squawk about when you combine the wonder of the Andes with the wilderness of the Amazon. Canopy walks, canoe rides, and higher speed motorboat jaunts offer varying perspectives of the macaws, monkeys, and myriad of other rainforest creatures you'll discover when you start your tour of Peru in the Amazon.
See all the highlights and popular spots on a classic tour.
Itinerary Focus Classic Highlights
3 to 4 star western hotel equivalents. While not all lodging will be 'luxury' they will be quite comfortable by western standards.
Lodging Level Comfort (4*)
Flight & Transport Inclusions N/A
Itinerary
Day 1: ARRIVE IN LIMA, PERU
Welcome to Lima!Upon arrival, you will meet your Globus representative.
Day 2: LIMA–PUERTO MALDONADO–HACIENDA CONCEPCIÓN
Back to NatureFly to Puerto Maldonado, capital of Madre de Dios and the entry to Peru's Amazon Jungle. Embark on a motorboat ride up the Madre de Dios River to view the exotic wildlife. Arrive at your Amazon Jungle lodge and meet your Naturalist. After settling in, head out with your Naturalist for a walk along nature trails to learn about primary and secondary rainforest. At dusk, take a canoe ride to learn about the Amazonia River ecosystems, nocturnal animals' activity, and the southern constellations. (Breakfast,Lunch,Dinner)
TOUR HIGHLIGHTACCOMMODATION SPOTLIGHT Deep within the heart of the Amazon lays Inkaterra Hacienda Concepción, located between the Tambopata National Reserve and the shores of the Madre de Dios River and is one of the most biodiverse regions on the planet. Built on a former cacao and rubber plantation in the Southern Peruvian rainforest near the Bolivian and Brazilian borders, Hacienda Concepción covers 819 hectares of 819 hectares primary rainforest, with a natural oxbow lake making it home to diverse ecosystems, tropical plants, and wildlife. Guests will live an Amazonian experience surrounded by an array of wildlife and native flora. Each guestroom has a private bathroom with hot water, electricity, ceiling fan, picture windows with views of the forest, and mosquito-netted beds.
Day 3: HACIENDA CONCEPCIÓN
All Creatures Great & SmallThis morning, take a nature walk with your Naturalist through Tambopata National Reserve and a dugout canoe ride around Lake Sandoval in search of native flora and fauna. Learn about the reserve's conservation efforts and the animals that inhabit this lake, such as the endangered giant river otters, blue and yellow macaws, red howler monkeys, and black caimans. This afternoon, explore the rainforest on a canopy walkway consisting of seven suspension bridges hanging more than 100 feet from the ground. From the treetops, keep an eye out for white-throated toucans, woodpeckers, trogons, squirrel monkeys and the three-toed sloth. After night falls, your Naturalist introduces you to the nocturnal animals of the Amazon. (Breakfast,Lunch,Dinner)
TOUR HIGHLIGHTNIGHT MOVES Enter the forest this evening and witness the enchanting transformation of the rainforest from a diurnal to a nocturnal environment on a guided night walk, as animals and birds of the daytime give way to species specially adapted to the shadows of the night. Keep an eye out for nocturnal monkeys, armadillos, frogs, insects and even snakes!
Day 4: HACIENDA CONCEPCIÓN
A Cultivating CultureA short boat ride brings you to a native farm where farmers use ancient methods to grow crops. Learn about local cultivation techniques, intriguing medicinal uses by local communities, and taste some of the produce. This afternoon, you can fish for piranha like the local indigenous communities do and visit a clay lick to observe wildlife from a blind to observe the normal routine of the fauna without disrupting the environment. (Breakfast,Lunch,Dinner)
TOUR HIGHLIGHTWILD WONDERS Clay licks, or collpas as they are called in the Amazon, is an area of clay deposits usually created from river erosion where birds and animals come to eat the clay for the minerals. Blinds have been set up near these collpas allowing you the opportunity to spy on the animals that come to feed here. It's common to see hundreds of parrots and parakeets at one time. A spectacle not to be missed!
Day 5: HACIENDA CONCEPCIÓN–PUERTO MALDONADO–LIMA
Peruvian PleasuresReturn to Puerto Maldonado and fly to Lima where you will be met by your Globus representative. (Breakfast)
TOUR HIGHLIGHTEPIC RIDE Take in your last views of the Amazon rainforest when you cruise through the waterways back to Puerto Maldonado. Spot monkeys, birds, reptiles, and other fauna on your cruise back to the city.
Day 6: LIMA
Legendary LimaToday, your Local Guide focuses on the city's colonial heritage during a walking tour. Start at the Plaza de Armas to see the Government Palace and the cathedral. From here, stroll to the venerable San Francisco Monastery with its splendid 17th-century cloister murals. For a special treat, [LF] stop at a local food market to get a real taste of life for the local people. This evening, enjoy a welcome dinner with your fellow traveling companions at one of Lima's finest historic homes, Casa Garcia Alvarado. (Breakfast,Dinner)
LOCAL FAVORITELOCAL TASTES Stop for a real taste of Peru at a local market. Sample some of the local fruits and vegetable that aren't found in other parts of the world. You can also find spices, meats, seafood, and even a souvenir or two. And, you'll definitely want to take some photos of the beautiful, brightly hued displays.
Day 7: LIMA–CUSCO–SACRED VALLEY
Empire of the AndesFly to Cusco, the impressive Andean city that was once the capital of the Inca Empire. Head into the Sacred Valley of the Incas where you will enjoy a special lunch prepared exclusively for Globus guests at a private location. Here, experience an [LF] El Pago a la Tierra, or Mother Earth Ceremony, performed by a local shaman. Continue to Pisac, an old mountain village, where you will have free time to shop for local wares, such as alpaca sweaters and blankets, jewelry, or Hand-painted ornamental dishes and vases at its famous market. Stay in the Sacred Valley tonight, with dinner at the hotel. (Breakfast,Lunch,Dinner)
LOCAL FAVORITECULTURE & TRADITION Feel the earth, smell the coca leaves, and taste the chicha today as you make payment to Mother Earth. Participate in an El Pago a la Tierra, an ancient ceremony led by a shaman thanking Mother Earth and asking for good health, wealth, and safe travels. These mystical ceremonies have been practiced in Peru since before the arrival of the Incas.
Day 8: SACRED VALLEY–MACHU PICCHU
Mystery on the MountainThis morning, visit the Inca Fortress of Ollantaytambo, followed by [LF] a visit to a local home, meet some of the area's families, and experience their way of life in the Sacred Valley. Then, board the Vistadome train for a scenic journey through the lush Urubamba Valley. Upon arrival, ascend the mountainside to legendary Machu Picchu, the "Lost City of the Incas." Your Local Guide will introduce this intact fortress with its temple remains, holy houses, and mile-long aqueduct, and will bring you closer to the mysteries still hidden in these amazing structures. Tonight, learn how to make the perfect Pisco Sour at a Peruvian cooking demonstration before your included dinner. (Breakfast,Dinner)
LOCAL FAVORITE TIMELESS TRADITIONS Today, you are invited into a local family's home in the Sacred Valley. Learn about their traditions like weaving that has been passed down for centuries from ancestors. See how they cook, live, sleep, work, and maybe ask about the cuy (guinea pigs), they keep in their house.
Day 9: MACHU PICCHU–CUSCO
Here Comes the Sun A morning at leisure in Machu Picchu allows you to wake up early to see the sunrise over Machu Picchu with your second included entrance to the ruins. After lunch, return to the Sacred Valley by train and continue to Cusco. (Breakfast,Lunch)
TOUR HIGHLIGHTHISTORY & MYSTERY Staying overnight in Machu Picchu allows you to get up early and experience the ruins at their most pristine before the crowds arrive. Watch as the mist slowly burns off and the sun rays illuminate the ruins. While you are there, you may even want to try and get a selfie with one of the local llamas or alpacas!
Day 10: CUSCO
Sun Worship & Spanish ConquestsOn your guided sightseeing tour of Cusco today, learn more about the Inca and Spanish influence. Begin at the heart of Cusco in the Plaza de Armas (main square), with a visit to the imposing Cathedral, where construction began in 1550 and was finally completed 100 years later. During your city tour, you will be greeted by an Inca king, so have your cameras ready! Continue to Koricancha and the Santo Domingo Monastery, and see how the two sites have become one. The Temple of the Sun at Koricancha was once the most important Inca site, dedicated to the worship of the Sun. The walls, altars, and decorations were all said to be covered in gold—until the Spaniards looted the temple and then built the contrasting Baroque Santo Domingo Monastery on top of the temple's foundations. Also visit the semi-circular Kenko Temple with its stone altars and labyrinth of passages, and see the ancient site of Puca Pucara before the Temple of Sacsayhuaman, perched on a hillside overlooking Cusco. The remainder of your day is free to explore at your leisure. Tonight, enjoy dinner at a local restaurant. (Breakfast,Dinner)
TOUR HIGHLIGHTLEGENDARY LIVES Built in the 15th century by the Incas, the Temple of Sacsayhuaman complex is considered to be one of the Inca's greatest architectural creation. It is believed the site was originally constructed as a ceremonial site and later a fortress when the Spanish invaded. It remains unfathomable how and when this fortress of gigantic stones—with some blocks weighing more than 350 tons—was built. During your guided tour, learn some of the theories on how the massive stones used were carved, carried, and placed.
Day 11: CUSCO–JULIACA–PUNO (LAKE TITICACA
) Hasta Luego, CuscoBoard a flight to Juliaca, where you will continue to Puno on the shores of Lake Titicaca. (Breakfast,Dinner)
TOUR HIGHLIGHTTIMELESS TRADITIONS Lake Titicaca is the highest navigable lake in the world at 12,500 feet and is located in both Peru and Bolivia. The indigenous people who live here still practice ancient ways of life.
Day 12: PUNO. EXCURSION TO LAKE TITICACA
Life on the Lake Today, take a motorboat trip to some of the more unique islands of Lake Titicaca. Start with Taquile Island, which was once part of the Inca Empire and was one of the last areas of Peru to be conquered by Spain in the 16th century. The Spanish banned traditional dress on the island, which is why the Spanish peasant dress can still be found today. Next, travel to the fascinating Uros Islands, home to the Uros Indians, who were forced to live on the lake as the Inca Indians pushed farther into their territory. (Breakfast,Lunch,Dinner)
TOUR HIGHLIGHTCULTURAL GEMS The manmade Uros Islands are found floating in the middle of the lake are completely made by totora reeds and are continually added to as they disintegrate to the bottom of the lake. During your visit here, see the locals' boats and homes which are also made from reed. Over 1000 Uros still live on the 100 plus islands that remain to this day.
Day 13: PUNO–SILLUSTANI–JULIACA–LIMA
Ruins & Real Life in PeruDepart for Juliaca this morning, visiting the ruins of Sillustani en route. At this pre-Incan burial ground, see where the ancient Aymaras buried their high priests in chullpas—above-ground, cylinder-shaped tombs dating back to the 1400s. While here, [LF] spend some time with the Locals at home and gain a better understanding of their lives. Fly from Juliaca to Lima this afternoon. (Breakfast)
LOCAL FAVORITECULTURE & TRADITION Get an authentic look at the lives of locals in Juliaca. Visit a family home where they share traditions in cooking, working, and living in the tradition of Peruvian generations.
Day 14: LIMA–PARACAS. BALLESTAS ISLANDS CRUISE & NAZCA LINES
Islands & EnigmasEnjoy a scenic drive south along the Pan-American Highway to the Bay of Paracas. Embark on a cruise out to the Ballestas Islands, which are inhabited by a wide variety of sea mammals and exotic birds, including blue-footed boobies, sea lions, and Humboldt penguins. The huge Candelabro, a candelabra-shaped etching on the Paracas cliffside, can also be seen as you cruise back to shore. Continue to the town of Pisco, the wine capital of Peru. Have your camera handy today as you board your aircraft for flightseeing over the Nazca plains, which can only be appreciated by air. Dating back to 500 BC, these geoglyphs etched into the ground consist of over 10,000 lines depicting plants and animals. Enjoy dinner this evening at your hotel. (Breakfast,Dinner)
TOUR HIGHLIGHTLEGENDS & LORE Take a flight above the plains for a bird's-eye-view of the Nazca Lines. Your pilot will point out these mysterious markings, a series of drawings of animals and geometric figures etched into the parched soil—some up to 1,000 feet long! Theories vary, but the most accepted belongs to German mathematician Maria Reiche, who dubbed the land the "astronomical calendar" of the ancient Peruvians.
Day 15: PARACAS–LIMA
Fond FarewellsAfter some free time in Paracas, return to Lima today. Tonight, your Tour Director hosts a memorable farewell dinner with your travel companions at a local restaurant. (Breakfast,Dinner)
Day 16: LIMA
Safe travels until we meet again! Your vacation ends with breakfast this morning. (Breakfast)
Availability
Price Per Day:
$ 347
per day
See more
Check Current Availability, prices, specials with Globus.

Prices may vary due to local taxes and trip seasonality. Click "Request Info" to inquire directly with the tour operator for the final trip price.
10,827 Globus Travel Reviews & Ratings
98%
Legacy of the Incas with Peru's Amazon
Company Reviews
Details
Local Flights
Participation in this tour requires a purchase of additional local flights.
Group Size
Standard Group - 25 + people
Accommodations
Wyndham Costa del Sol Lima Airport
Connected by pedestrian bridge to the Jorge Chavez International Airport, the Wyndham Costa del Sol Lima Airport is ideally located for guests overnighting in Lima before continuing on to another Peruvian city. The hotel features an on-site restaurant, 24-hour fitness facilities, indoor pool, Jacuzzi, and complimentary Wi-Fi.
Lima
Peru
Av Elmer Faucett S/N, Aeropuerto Internacional Jorge Chavez
Inkaterra Hacienda Concepcion
The lodge sits deep within the heart of Peru's Amazon, located between the Tambopata National Reserve and the shores of the Madre de Dios River. The grounds of the lodge cover 819 hectares of mostly primary rainforest, with a natural oxbow lake making it home to diverse ecosystems, tropical plants, and wildlife. The design combines classic rainforest hacienda furniture with modern more casual features to create a comfortable, fresh but stylish environment. Guests will live an Amazonian experience surrounded by an array of wildlife and native flora.
Puerto Maldonado
Peru
Tambopata National Park
Casa Andina Premium Miraflores
With its stylish contemporary design, cutting-edge technology and ideal location, the flagship Casa Andina Premium Collection Miraflores hotel is the top of its class in every aspect. Amenities include a restaurant, bar, coffee shop, beauty salon, spa, pool, gym, business center, gift shops, and laundry service.
Lima
Peru
Ave la Paz 463
Casa Andina Premium Valle Sagrado Hotel and Villas
The Casa Andina Premium Collection hotel in the Sacred Valley is a luxurious and satisfying retreat. Combining fine food, comfortable rooms, and personalized attention, it is the Valley's most complete hotel. In addition to a spa, a fitness center, and romantic dining, this hotel is best known for providing panoramic views of the Andes in every room. This charming mountain chalet-style hotel adds style and comfort to the already stunning atmosphere of Peru's Sacred Valley.
Urubamba Valley
Peru
5to Paradero Yanahuara
Sumaq Machu Picchu Hotel
The Sumaq Hotel is located at the foot of the Machu Picchu ruins and boasts an Andean health spa, bar, restaurant, gift shop, and business center.
Machu Picchu
Peru
Av Hermanos Ayar Mz 1 Lote 3
Casa Andina Premium Cusco
A beautifully renovated 18th-century manor house is located 3 blocks from Cusco's Plaza de Armas. The hotel is distinguished by its 3 interior patios with wooden balconies. The principal patio, featuring a gurgling stone fountain, is one of Cusco's emblematic colonial courtyards. Amenities include a gourmet restaurant, bar, reading room, room service, gift shop, and laundry service.
Cusco
Peru
Plazoleta Limacpampa Chico 473
GHL Lago Titicaca
The GHL Lago Titicaca hotell is located on Esteves Island on the shores of Lake Titicaca, the highest navigable lake in the world. Featuring unforgettable views of the lake, the hotel is located in the bay of Puno on a rocky hill surrounded by the extensive reed forest.
Puno
Peru
Isla Esteves
Doubletree Resort by Hilton Paracas
The Doubletree Resort is ideally located along beautiful Paracas beach and offers guests a modern facility with a wide range of on-site amenities. This includes two restaurants, snack bar, private beach, fitness center, spa, pool, Jacuzzi, sauna, and business center. The resort also offers a wide array of leisure activities such as aerobics, dance lessons, volleyball, tennis, kayaking, or simply lounging and relaxing to the sound of waves on the beach.
Paracas
Peru
Lote 30-34 Urb. Santo Domingo
Trip ID#:
globus-SPQ
0
https://tripsaver.travelstride.com/?utm_source=Travelstride.com&utm_medium=Native&utm_campaign=Product%20Details%20-%20Reserve%20CTA%2F%22Flexitrip%20Reserve%20Popup%22
0
TripSaver