Best European River Cruises Tour Companies
12 Travel Providers meet your criteria (Providers 1 to 12 shown)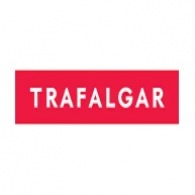 Preferred
Trafalgar
#1 Pick of 24 European River Cruises Tour Companies
View Profile
Average Price
$ 329 per day
Operator Type
Mixed Land & Cruise
Trips in European River Cruises
2 Tours in European River Cruises
Highlight of Vacation experiences
The Ireland Highlights trip was filled with lots of local stops and shops you may not get through other companies. The trafalgar experience felt personal.
Great trip learned a lot
Rudy was an excellent guide extremely well informed Consideret hotels were great Jiovani a skilled bus driver not waiting in lines was wonderful Rudy also taught us about being cautious and safe
Best of Italy 2023
I loved that we were able to see so much of Italy! I enjoyed all of the sights immensely. I basked in the loveliness of the hotels in Assisi, Rome, Lake Maggiore and Florence. The others I could do without. Federica and Theo were phenomenal and I loved their working relationship!
Trafalgar is a name many seasoned travelers will recognize. A branch of the Travel Corporation, whose brands all enjoy stellar reputations, Trafalgar has been offering classic and affordable tours for over 70 years. Trafalagar Tours - Quick Facts Founded: in 1947 Group size: Large Groups, between 40-45 people Mode of transportation: Primarily luxury air-conditioned coaches Accommodation style: Unique 3 & 4 star hotels and guest houses Typical age range: 50+ Single travelers welcome (single supplements are required, but often discounted) Average tour price: $3,796 Top Regions: Europe, USA, Canada Related TTC Brands: Insight Vacations, Uniworld, Brendan Vacations What Makes Trafalgar Tours Stand Out? Great value for pricing and inclusions Comfortable, not physically demanding tours Largely focused on cultural immersion Hand-picked accommodations Strong reputation Dedicated to responsible tourism - Founding member of TreadRight Foundation Good balance of free time and inclusions Trafalgar is a group tour operator and one of the world's most awarded tour companies. With over 70 years of experience, they unlock the best of the world from iconic experiences you've always dreamed of to getting to know the locals all while having everything taken care of for you every step of the way.   Tours with Trafalgar are comfortable, not too physically demanding, and offer the opportunity to meet, talk, eat and drink with locals. You'll get to know chefs, artisans, craftsmen, historians, and farmers as you explore what makes each destination truly special. Trafalgar has a strong reputation, having been around since 1947 - putting them right at the pinnacle of when many premier guided tour companies were established. You'll meet groups of like minded travelers, enjoy cultural experiences, expertly crafted itineraries with local touches and experiences guides, while traveling in comfort and ease. Who Will Enjoy Traveling With Trafalgar? Older travelers (but all ages are welcome) Families Mid to high range budget travelers Those who enjoy slow-paced itineraries and easy physical activity Those who favor historic sightseeing & cultural immersion over hard core adventure If you are an active traveler, perhaps recently retired, eager to explore the world in comfort, visiting a nice combination of unique local spots and classic sites, then Trafalgar could be a great choice. Possibly you are new to group tours and packages, having been used to creating your own travel experiences at a younger age - Trafalgar provides the perfect introduction to group tours. You'll have plenty of free time to explore on your own, for shopping, sightseeing, and meals away from the group. Optional excursions are available throughout the itinerary for when you want a bit more structure. Families will also get a lot out of the Trafalgar travel experience. If you're seeking a family vacation and interested in introducing a new generation of travelers to your favorite country - but don't really have the time or patience to worry about planning out all the logistics - Trafalgar could be a great choice. While they offer many trip styles, suitable for travelers of all ages, their classic touch is popular among older travelers. Classic doesn't mean old fashioned or tired - simply a bit less on the active adventure and more on the historic sights and cultural experiences. They have a number of family focused tours, as well as tailored trips for special interests. Trafalgar trips are budget friendly, with most trips in middle to low range, including a "Cost Saver" feature that allows you to see more inexpensive trips broken down by ratings and cost clearly. They offer several deals on trips throughout the year. Trafalgar is a British brand, so many of the attendees on your tour will be from the UK. Top Destinations Europe & the UK USA and Canada Australia & New Zealand Asia South America With Trafalgar, you can find trips to Europe, USA & Canada, South America, Asia, Australia & New Zealand. While the destinations are widespread, Trafalgar trips explore the culture and their highly trained local guides take you to hidden local spots without venturing too far outside the comfort zone. Tours in Europe and the UK are among the most popular itineraries, utlizing guest houses and even castles for accommodation! Their USA & Canada tours are extremely popular for outdoorsy travelers. National Parks are a common itinerary item, as are trips along the Rocky Mountaineer railroad. In South America, Trafalgar travels to Argentina, Brazil, Chile, Ecuador and Peru. In Africa, they go to Egypt, Morocco, and South Africa. In Asia, it's Cambodia, China, Japan, Thailand, and Vietnam. And in the Pacific, Trafalgar visits Australia and New Zealand - some trips in this region are more basic when it comes to accommodation so be sure to read the itinerary carefully! Wherever you go, you can expect high quality guides, unique destination-specific accommodations, and smooth travels. They also have a number of religious themed tours, including trips that include excursions to Oberammergau, Bavaria. Once a decade this small town presents a Passion Play, and Trafalgar has had special access since 1970. The next time to experience this unique event is 2020. Trafalgar Travel Style The Trafalgar travel style is all about getting to know the culture through activities and connecting with locals. Their main tagline is "Discover the Good Life". On Trafalgar tours, you get to experience the real thing in a safe, escorted environment with knowledgeable guides there to help with the language and provide historical and cultural context. "Discovering the Good Life" encompasses perks like skipping lines and private access to classic sites; and unique experiences that bring you to places and among people you'd never have the chance to meet traveling on your own. This kind of travel is local immersion, but not in the same way a 25 year old might interpret that idea. Rather than bunking at hostels, going out late at night, and enjoying potentially questionable street food, you'll stay in premium, centrally located and culturally significant accommodations - everything from bed and breakfasts in Ireland to hotels right on the banks of Norwegian fjords. Learn cooking techniques in Italy, enjoy private winery tours at French chateaus, and touring a small olive farm in Spain are just a few examples of the kind of unique travel experiences you can expect with Trafalgar. Groups are large, typically between 40-45 travelers, a max of 52 on trips in the USA and Canada. Primary transportation during the tour is in large coaches, equipped with WiFi (with the exception of Alaska) and featuring large viewing windows - ideal for taking in the scenery as you head to your next spot on the itinerary. Most meals during Trafalgar tours are included. Trips often include free time during which you can explore on your own, with suggestions from your expert guides. Why Choose a Tour with Trafalgar? Well known company Culturally rich experiences in comfort Many activities included, plus some optional choices All guides are expertly trained Large groups of international travelers Trafalgar has a solid reputation, and they stick to what they've done well for over 50 years. They focus on the classics, providing a culturally rich perspective as you meet locals along the way. Their experience has allowed them to cultivate relationships around the world with local businesses - quality control you can trust for every stop along the trip. Niche tours based on specialized interests are also something they are proud to offer. Trafalgar is where you go to have the essentials and logistics take care of seamlessly while you sit back and enjoy. Do note that these tours can be quite large - 40 people traveling together in a tour group can be stifling for some. While they appeal to an older crowd due to their history and recognizable name, Trafalgar has an impressively well integrated social media presence. Trips on their site are accompanied by instagram posts from real travelers who have been on the same tour, using the hashtag #SimplyTrafalgar. Old or young(ish), couple or single, traveling Simply Trafalgar inspires confidence, comfort, and enjoyment.
Read more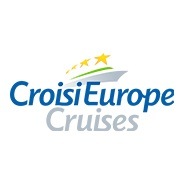 Preferred
Average Price
$ 91 per day
Operator Type
River Cruise Line
Great tours and food! Exceptional customer service
As a female solo traveller, I especially appreciated CroisiEurope's summer special waiving single supplements. I am non-EU national, and very much enjoyed the international clientele . My flight arrived later than the prescribed boarding time, the crew had my cabin ready, and held dinner. Both land side New York office and the onboard crew were very welcoming, and most attention to detail. Special recognition to Charina, my reservation agent, and Daniel the ship's purser. The vessel's decor is very discreet, comfortable, and relaxing -- no neon, casino, etc. The elegance one would expect from a French company. The land tours were very comprehensive, in comfortable coaches, with sufficient rest stops. Lunches ashore were included, as appropriate. As advertised, both alcoholic and non-alcoholic beverages were included. In-town shopping was available, but not forced. In all, a delightful experience. I look forward to another voyage with CroisiEurope. The company offers so many unique intineraries, it may be difficult to select.
A memorable four nights on the Seine - Le Havre to Paris
We had never been on a European river cruise before and chose this one for its brevity, just four nights. We were very happy with our choice and heartily recommend Croisieurope to travelers seeking affordable luxury plus top-flight service. The Renoir was refurbished to a very high standard in 2018 and it shows—comfortable beds, a ship-shape bathroom, lots of clever storage, individual climate control, big picture windows that open to let in fresh air. From the moment we arrived on board, the staff handled everything with professionalism and aplomb. The food in the restaurant (three meals a day with wine) was generous and truly delicious, and the shore excursions were all excellent: Honfleur, Deauville, a noted Calvados estate, Rouen, and Versailles. In each location we had a different guide, all bilingual and well-versed in the particular site's history. We really didn't have to to do anything except show up each day! What a treat. The Seine scenery was gorgeous and the boat was extremely comfortable—we loved that we could stay in our cabin, relax on various decks, or attend onboard activities, including a lively dance performance by a Normandy folk troupe. Even though we were the only English speakers on the cruise, the bilingual staff were always on hand to help us, and the other passengers (mostly French with a few Belgians/Swiss) were friendly and tolerant of our basic French. After our final night sleeping aboard the boat on Quai de Grenelle in Paris, we were rather sad to depart the beautiful Renoir.
The food, tours and service on the Miguel Torga exceeded our expectations, and we felt very safe with the Covid precautions being taken on board.
The food, tours and service on the Miguel Torga exceeded our expectations, and we felt very safe with the Covid precautions being taken on board. Masks were universally worn by staff and passengers both on the boat and during excursions. There were many hand sanitizer stations. It was reassuring to see safety protocols being enforced, but the crew managed it without disrupting the relaxing atmosphere of our vacation. We had such a wonderful time on our cruise and absolutely intend to travel with CroisiEurope again. I was especially pleased with the attention to detail regarding food preferences and requests. I have a shellfish allergy, and our kids didn't always like what was on the menu. The chef and staff always made every effort to accommodate and please us. Our guide Deborah on the excursions was so informative and made great suggestions for sightseeing and shopping. I liked the way the excursions were managed by touring in the morning with lunch and sailing in the afternoon. We were the only Americans on board with mostly French speakers, but everyone was friendly, and we had no communication issues with the crew. Entertainment was simple but fun with games or local talent coming aboard for flamenco or folk singing and dancing. There were only 62 passengers and no young children. Our kids were 12 & 17, and they were happy with the pool on board, which was small, but ideal for cooling off after a morning in port. They surprised our 17-year-old with a special dessert on her birthday. We've been on several other riverboat cruises (Viking, Peter Dielmann, Vodohod), and they did not match the value and service provided by CroisiEurope.
CroisiEurope is an independent, family owned business that specializes in providing river cruises throughout Europe. The Company sets itself apart from other river cruise lines by including French cuisine aboard created by Michelin-starred chefs.
Read more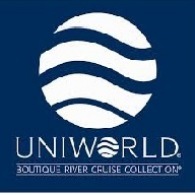 Uniworld
#3 Pick of 24 European River Cruises Tour Companies
View Profile
Average Price
$ 429 per day
Trip Prices
$ 1,999 – $ 4,799
Operator Type
River Cruise Line
Trips in European River Cruises
10 Tours in European River Cruises
The staff is most efficient and kind.
The staff is most efficient and kind.
The service on the Tosca was OUTSTANDING.
The service on the Tosca was OUTSTANDING. The crew was very attentive, concerned always that we had what we needed and wanted. They could not be more helpful! It was very clear that their first priority was customer service. They take that concept to a new and the highest of standards. It was fantastic. Just as importantly, we got to know them, and they made us feel as if we were home. In particular, the dining staff made sure we always had food that we wanted, were concerned about allergies and offered substitutions if we ever just wanted a chicken breast with rice and vegetables or some steak and potatoes. We wanted for nothing, were blessed with everything. What a trip!
Personnel were all very polite and happy to serve.
Personnel were all very polite and happy to serve. Service was timely and professional. Most remembered your preferences and were prepared to assist.
Uniworld Boutique River Cruise Collection, part of the giant Travel Corporation umbrella of tour companies and cruise lines, is a luxury, all-inclusive line offering itineraries on a total of 22 rivers in 29 countries worldwide. What Makes Uniworld Stand Out? Uniworld provides the pinnacle of luxury river cruising. They are known for their attention to detail, and extremely warm and attentive customer service. Traveling with Uniworld is to enter another world and experience the joy and comfort that comes with unpacking once, and really catering the journey to your pace. Many excursions are available during the cruise, as well as top line on-board activities and dining. Like other Travel Corporation brands, Uniworld contributes to the not-for-profit TreadRight Foundation, which works to promote sustainable tourism projects worldwide. Who Will Enjoy Traveling With Uniworld? Uniworld is perfect for those travelers who are looking to relax, only upack once, and can somewhat cater their experience once aboard the river cruise - enjoying as many or as few port excursions (extra fee) or simply exploring on your own before it's time to leave port. River cruising with Uniworld is a luxurious experience. Staff are attentive, everything is crisp and clean, and much attention to detail is paid to make sure your experience on board is enjoyable and every possible need is met. It's a "dress for dinner" kind of experience aboard Uniworld. Where you can enjoy fine wine, food, and appreciate a bit of a throwback feel. During the days many active travel opportunities can be found such as cycling and walking tours, or if you prefer you can dial it down to enjoy at your own pace. Travelers are often older, in the 50 plus range, many couples, and some friend groups. Top Destinations? Destinations include a number of European rivers as well as those in Russia, China, Vietnam, Cambodia, Egypt, and India (India cruises begin in 2016, aboard the new Ganges II Explorer). Uniworld Travel Style Uniworld ships average a maximum of 130 passengers, and the staff-to-guest ratio is very high. The line is noted for its service and cuisine and has won numerous industry awards. All-inclusive pricing includes unlimited beverages aboard, shore excursions and gratuities, with just a few exceptions. Why Choose a Cruise with Uniworld? If you're looking for a top of the line luxury travel experience on some of the world's most picturesque rivers, then Uniworld is a fantastic option. These trips are best suited for active older travelers. There are many excursions available and the amenities on board, service, and culture all create an unforgettable luxury river cruise experience. Tweets by UniworldCruises
Read more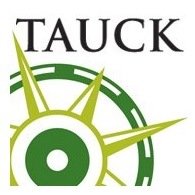 Tauck
#7 Pick of 24 European River Cruises Tour Companies
View Profile
Average Price
$ 675 per day
Operator Type
Mixed Land & Cruise
Trips in European River Cruises
62 Tours in European River Cruises
Nine Tours and Done
Sad to see a once good tour company stumble and fall into mediocrity. That's Tauck post-Covid. My May 2023 tour of Normandy, Brittany and the Loire Valley was done on the cheap by Tauck, yet cost me thousands of dollars extra as a solo traveler on a special small-group tour. 

5-star hotels switched to 3 and 4 (without any compensation or explanation)… many more meals "on your own"… lots of "self-guided" tours of museums and chateaux and castles we knew nothing about… airline quality "rubber chicken" dinners, not in hotel restaurants, but in sad and isolated business convention spaces… poorly-trained newer Tour Directors (like the one on this tour) with limited experience traveling outside her tiny Canadian village or dealing with people from diverse backgrounds. She even confessed that this was a second gig job that took her away from her own business back home! You get what Tauck pays for, but unfortunately, not what YOU pay for. 

Speaking to a "Guest Relations" agent was comically pointless. She tried to make everything my fault, which I now understand is par for the course with the "new" post-Covid Tauck. Please reconsider spending huge amounts of your hard-earned money on a tour company that has lost its way and no longer delivers.
Still Spellbound by the Grandeur of Alaska
Focused on the amazing wildness of Alaska without worrying about the mundane details. Expert, low-key tour director made everything look easy. Excursions enhanced appreciation for the history, terrain, wildlife, peoples, boom and bust cycles that make Alaska so unique. Clear view of Denali, great weather, days 'at sea' with binoculars in hand! Most Memorable Moment: Flightseeing, Tundra Wilderness tour (clear Denali, rare wolf sighting and grizzlies in distance), crossing Prince William Sound (sea-otters, orcas, stellar sea-lions, and more), Hubbard Glacier calving, Glacier Bay entire day, Whale Watching out of Juneau, and bald eagles everywhere!
Tauck/Aon terrible travel insurance
Tauck partners with Aon for travel insurance. We bought this insurance through Tauck specifically to cover us in case of a positive for test for Covid and could not go on the cruise. Three days before the trip, one of us tested positive with very mild symptoms. We contacted Tauck and they agreed to refund 1/2 of the tour cost and the insurance would pay for the other half. When we called the insurance they said they required a PCF test. The test was taken and came back positive. Two months later they denied the claim because we didn't go to a doctor. That was not necessary or practical. We had proof of Covid. Tauck is not willing to help. This was the insurance they recommended and sold to customers. We have now read many reviews of terrible service from Aon. Why is Tauck a partner to this company and not willing to help their clients? BEWARE. Terrible customer service.
Founded in 1925 by Arthur Tauck, the company has blossomed from a New England motor coach tour agency to offering trips throughout the world -- by land (including rail), sea, and sometimes by air (private air charters, helicopters). But it remains a Tauck family-run business, now in its fourth generation. Quick Facts Founded in 1925 Luxury travel with a friendly touch Small groups, large groups, river cruises Solo friendly Average tour price is around $6,000 p/p Unique partnerships: BBC Earth, offering science themed nature tours, Ken Burns journeys in the US What Makes Tauck Stand Out Long legacy Classic destinations Several types of itinerary, from cruises to family trips All inclusive pricing Themed trips "No grouches or pessimists" was the plea in a 1920s newspaper ad for a small tour group. From that small automobile taking curious, adventurous New Yorkers along dusty roads through beautiful New England, Tauck has come a long way, now offering guided tours throughout the world. They look upon their legacy with immense pride, as well they should. Arthur Tauck was an immigrant who pulled himself up by bootstraps and engenuity, and his name represents a supreme, classic and classy tour experience. Tauck is a long-established high-quality tour operator with a strong reputation as one of the top companies offering upper-mid-range to luxury group travel and river cruises for the 50+ crowd. While its staple has been European and North American land tours, Tauck has been increasingly expanding into special family trips, exotic locations, and recent award-winning European river cruising. Who Will Enjoy Traveling with Tauck? Families 50+ River cruisers History buffs Pricing is virtually all-inclusive -- no additional options that can run up costs are offered during the trips, yet this is not a place for the true budget traveler. Though they offer several different types of tours, from family vacations to river cruising, attracting and serving a diverse customer group, the legacy of tradition and comfortability appeals largely to older and middle aged travelers. Solo travelers are very welcome on Tauck trips, and pay a low single supplement. Numerous specifically solo friendly tours are offered. You'll meet romantic singles, or simply independent minded travelers, of all ages. Large family or friend groups could find a great fit at Tauck. Particularly because if your group is 11 people, the 11th travels for free! Because of Tauck's impressively wide reaching themes and styles for families, having several different ages will be easier to entertain than they might be with other companies. They even have dedicated "family river cruises". So if you're considering a multi-gen family reunion or have a large group of friends with various ages, Tauck could be a good choice. Top Destinations Tauck destinations include all seven continents -- so whether you're trying to plan an Iceland vacation or looking to take a trip to Canada, consider Tauck! Special themes may include food and wine, North American national parks, fall foliage, solo travel, African safaris, "Culturious" travel (for culturally curious baby boomers), "Bridges" (for families), and "Events," which are considered once-in-a-lifetime travel experiences. These may feature a trip to the Kentucky Derby or journeys based around themes of Ken Burns films, with a chance to meet Burns himself. Tauck Travel Style Tauck's travel style is all about seeing destinations in comfort, yet with a strong sense of adventure and desire to see different sides of the destination - from local life to culturally immersive activities. Land tours are where they began, and they offer hundreds of different tours of various lengths around the world. Typically accommodations are in comfortable 3, 4, and occasionally 5 star hotels. Tauck has an award winning river cruise line, covering a variety of European rivers. They strive to create an intimate setting, where customer service is not compromised. Small ship cruises use 40- to 264-passenger-size yachts and expeditionary vessels that can visit small islands and other locations that big ships cannot. The staff is known for its attentiveness and individualized service. Among Tauck's unique partnerships is a special connection with the BBC Earth, through which they offer what they call "Earth Journeys". These explore the natural world with emphasis on being outdoors learning the fascinating earth science behind stunning nature and wildlife. Tauck is a luxury minded brand, and their prices do tend to sit in the upper budget range. Think an average price between $5,000 and $7,000 per person. That said, they strive to reflect a friendliness and openness, and steer away from any kind of "stuffy" feeling. Their trips are comprehensive and full of enriching cultural activities, while also appreciating the value behind enjoying a cocktail hour before heading into dinner. Why Choose a Tour or River Cruise With Tauck? Tauck has an impressive array of travel styles and tours, suitable to numerous types of travelers. They are especially popular with large family groups and corporate groups, as well as very friendly to solo / single travelers. A renowned, award winning, and well established company, they seamlessly marry innovation with legacy - sticking to their roots while continuing to create unique offerings. Some of its biggest growth has come on water, where Tauck operates a fleet of seven European river boats and a number of small ship cruises. Their customer service, attentive and knowledgeable guides are definitely a key component to their popularity. Tauck offers something for just about everyone. Covid-19 Updates Tauck has an internal "Global Response Team" that is poised and ready for responding to the unexpected, from extreme weather events to outbreaks. They have implemented stringent safety requirements for their trips going forward, training guides on enhanced protocols and health screening practices. Guests will be required to wear face coverings on all outings.
Read more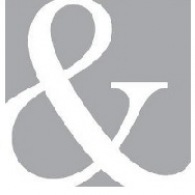 Preferred
Abercrombie & Kent
#11 Pick of 24 European River Cruises Tour Companies
View Profile
Average Price
$ 763 per day
Operator Type
Group Tour Operator
Trips in European River Cruises
1 Tours in European River Cruises
I will Never, EVER, EVER use A&K again. They are not what they were represented to be.
We started planning our South Africa and Kenya Safaris 2 years in advance and could never get our questions answered by A&K representatives. The piles and piles of traveler information that A&K sent us was old and a lot of it incorrect. TAUCK customers that we talked to were taken care of. We were not. Our trip to Robben Island in Cape Town was never booked and we have not received a refund. A&K would not tell us our flight information for all the planes within Africa we were taking. We always travel first class yet they booked economy for us and then wanted to charge us change fees and penalties when we tried to change to first class which was available. We bought first class tickets but A&K will not refund the ticket price. If the trip were free, I would not travel with them again
Not what was described!
We took the Singapore & Malaysia Tapestry of cultures. It was a Marco Polo tour which is supposed to be their best and a small group. There were 13 of us and we all agreed this would be our last trip with them. This was billed as a foodie experience and the places they took us were awful. Experiences like a special mahjong class touted as an A&K exclusive experience vanished. The A&K representative apologized at the end of our trip saying he knew this was not the trip we expected. Since we didn't receive events as stated in the description we requested that they give use partial refund. Everyone on the tour complained to A&K in detail about everything that went wrong. We were offered $1000 toward another trip. This is not a way to treat repeat customers.
A magical journey with rich history and the most beautiful scenery in the world!
All of the accommodations were wonderful; meals, service, locations all outstanding. Our driver, David was exceptional! We cant say enough about him. He was a very professional, safe driver with vast knowledge about the history and regions where we traveled. He went above and beyond for us every step of the way. Blythe, our UK GA, met us and saw us off from the EDI airport. She kept in touch throughout our journey by text and made us feel well cared for. On the front end stateside, Maria, did a wonderful job planning our tailor made journey with meticulous attention to detail. We appreciate everything and look forward to our next A&K vacation.
Co-founded by current CEO Geoffrey Kent in 1962, Abercrombie & Kent started out in modest fashion as an African safari operator, but quickly grew into one of the world's premiere luxury travel brands. Today they cover the globe, with 50 offices worldwide. What Makes Abercrombie & Kent Stand Out? Award-winning luxury tour operator Insider-access opportunities Focus on culture, wildlife, and history Abercrombie & Kent is one of the world's leading luxury travel companies. The emphasis is very much on luxury here -- whether it's small-group travel (limit of 18 per group), tailor-made journeys, expedition cruises, train travel, African safaris, European barge cruises, or any of its many other offerings, just about everything A&K arranges is top of the line. They are specific in their travel style, promising superior and attentive service, comfort, and cultural exploration. While this may seem exclusionary - and the prices are quite a barrier to entry. Luxury travel might have a reputation for being swanky and even perhaps a bit dull, particularly for those who travel for adventure, the image being a glass of champagne all day long, moving from meal to meal, sitting on the private deck of a cruise ship. This perspective is a misnomer however, as there is quite a bit of action available on tours with Abercrombie & Kent. Enjoy invigorating walks, hikes, get outdoors to remote locations, meeting local people and learning about their cultures; experience the thrill of getting up close to waterfalls, and poise your camera for the perfect shot on a safari. Then retire to your room for a cocktail before dinner. Who Will Enjoy Traveling With Abercrombie & Kent? Ages 65-75 Luxury travelers Abercrombie & Kent travelers embody an adventurous spirit, but enjoy the finer things as well. "Elegant exploration" is one way to put it. These travelers appreciate a slow pace and personalized attentive service. The age range tends to be older - baby boomers and seniors looking for a relaxing experience, with many cultural touch-points, but not overly "immersive" as their children and grandchildren might prefer. This is upper crest travel at its finest - though Abercrombie & Kent makes a concerted effort to be worldly and inviting, your experience is definitely a luxury version of any given destination. This is a travel company that offers Private Jet trips, some of which offering the chance to meet an Abercrombie & Kent family member. Think private after hours tours, exclusive outings with artisans, chefs, and winemakers; spectacular meals and accommodations that go a touch beyond comfortable. Imagine the civilized world of cocktail hour and dressing for dinner, but in the context of exploration. Perhaps you're sipping your negroni on the deck of your private suite in Kenya, gazing out across the savannah with elephants silhouetted in the distance, against the dusty yellow sunlight of dusk. This is the wonderful travel world waiting for you with Abercrombie & Kent. The majority of A&K's guests come from North America or Britain. A&K trips are definitely not for the budget traveler, but they offer deluxe lodgings and transport and exceptionally attentive service, which their customers value highly. Top Destinations Abercrombie & Kent made its name offering luxury small group and private safaris in Africa. Today they go around the world, but with the same luxurious approach. Luxury doesn't mean same-old, same-old or unadventurous though. Groups head off on Antarctic expeditions or Uganda gorilla safaris, visit Tibet or Machu Picchu, join a European or Nile river cruise, or travel to India's Pushkar Fair. You can ride deluxe trains or fly across Africa by private jet with Abercrombie & Kent. Or you can outline your own tailor-made journey under the guidance of an A&K consultant, then be accompanied by their guides throughout. Abercrombie & Kent Travel Style There could be a tendency to view Abercrombie & Kent as old fashioned when it comes to travel style. However there is a difference between old fashioned and appreciating a traditional travel style. Those who travel with Abercrombie & Kent do expect a certain kind of experience. From luggage handling to having the salad fork in the correct order, from short or non-existent lines to special assistance when needed. These expectations have become the blueprint for an Abercrombie & Kent travel experience. Transportation on an Abercrombie & Kent tour is almost always private and chartered. Exceptions would of course be rail journeys, but here you would have a private car and access to first class dining and viewing. Your journey may involve anything from helicopters, private jets, luxury coaches, and yachts. Walking is a common part of most guided tours, but you can expect simple and easy distances during your A&K itinerary. (Unless of course you are on a Gorilla Trek!). Accommodation follows a similar pattern. Luxury hotels, safari lodges, villas, you name it and it's probably available. Why Choose a Tour With Abercrombie & Kent? Abercrombie & Kent promises to deliver an authentic, "insider" travel experience, such as seeing Machu Picchu under the guidance of its former resident archaeologist. You can even ride an elegant train to get there. In Tanzania, A&K runs its own luxury safari camps. From the time they first meet you at the airport until trip end, Abercrombie & Kent promises that your trip will go as smoothly as possible -- and that their entire global organization will be dedicated toward that goal. It may strike some as contradictory to see certain parts of the world in luxury. Some countries have luxury homes, but they are only available to tourists and travelers because the locals simply occupy a different social sphere. There is a unique dependency on tourism in much of the world. Abercrombie & Kent takes this seriously, doing their philanthropic part wherever possible, giving back to the local communities.
Read more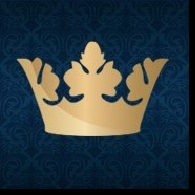 Preferred
AMA Waterways
#12 Pick of 24 European River Cruises Tour Companies
View Profile
Average Price
$ 429 per day
Trip Prices
$ 2,799 – $ 7,218
Operator Type
River Cruise Line
Trips in European River Cruises
19 Tours in European River Cruises
I've sailed with AmaWaterways 4 times
I've sailed with AmaWaterways 4 times. They are the best! You become family. I can't wait to sail with them again!
Cancel for any reason
AMA's "Cancel for any reason" insurance is bogus. It should be called rebook for any reason.
There is no better society
Er is geen betere maatschappij!!!!!
Known especially for its top-notch onboard regional cuisine, Ama is the only river cruise line to join La Chaine des Rotisseurs, a prestigious gastronomic society. Passengers tend to be affluent, over age 50, and interested in a mostly casual, all-inclusive experience with minimal hassle; cruise directors make sure everything runs smoothly. Good service is prized. Ama has won awards for its spacious, stylish cabin designs, and passengers can expect lots of complimentary perks: shore excursions, wine and beer at lunch and dinner, Internet access in every cabin (in Europe), and bicycles for use in port are all included in the price. Many cabins in its newer ships have both French and outdoor balconies. Originally called Amadeus Waterways when it was founded in 2002, California-based AmaWaterways later changed its name but hasn't changed its prime customers: mostly North Americans, British, Australians, and English-speaking Europeans (English is the official language onboard). Ama has undergone rapid expansion and now cruises on three continents. Europe tops the roster, with fifteen ships sailing the Danube, Rhine, Main, Moselle, Douro, Seine, and Rhone rivers. Three ships ply the Mekong and Irrawaddy rivers in Southeast Asia, while Russia (on the Volga-Baltic Waterway between Moscow and St. Petersburg) and Africa (on the Chobe River in Botswana) each sport one ship.
Read more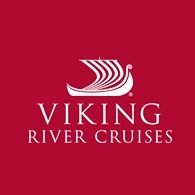 Preferred
Viking River Cruises
#10 Pick of 24 European River Cruises Tour Companies
View Profile
Average Price
$ 280 per day
Trip Prices
$ 1,699 – $ 5,817
Operator Type
River Cruise Line
Trips in European River Cruises
14 Tours in European River Cruises
Viking River Cruise Capitals of Eastern Europe
Most of the people on this 17-day river cruise was quite elderly and infirm. Therefore the complimentary excursions were painfully slow walking. Local guides mostly told stories of their own upbringing and the conflicts they lived through. There was not much history on any of the excursions; and none of the buildings we saw gave us an opportunity to go inside, even the paid excursions. The accommodations were excellent, except that we paid for the best veranda but could not sit on our veranda because for the first 5 days our ship was packed tight next to another Viking ship. Food was good, except for dinners which were quite mediocre and never captured the flavor of the local foods.
Misleading and often just plain dishonest.
We paid for a 3 week luxury river cruise but received a large group bus trip across Europe with many days of packing and unpacking. I called our Viking representative when we received an email message just 2 days prior to departure that mentioned a possibility of problems with low river levels. I was assured that everything was "normal" In reality, as we learned later from ship personnel, nothing has been normal for at least 3 months. About 2 weeks prior to departure, we received by mail, lovely personalized booklets describing all the details of our voyage on the Viking Lif, which we were to board in Russe, Romania. Instead, we boarded the Viking Aegir but not at Russe, because the Danube was too low. Instead we rode buses upstream to a port on the Romanian side directly opposite our first scheduled stop at Nikopol, Bulgaria. We had a beautiful cruise through the Iron gate gorge, but after three more scheduled stops in Bulgaria, Serbia, and Croatia, our voyage was terminated in Mohacs, Hungary, an unscheduled place two days short of reaching Budapest. So we were herded into buses for a 1.8 hour ride each way to our scheduled stop at Kalocsa. The next day we retraced the journey to Kalocsa and continued an extra 1.5 hours to reach Budapest. We lost the entire morning in Budapest and spent the night at the Marriott hotel. The next day we lost the entire afternoon in that city because we had to take a 4 hour bus ride to Vienna. Where we were put aboard the Viking Embla. Our voyage on that ship ended two steps later at Passau Germany. After a day in Passau we went upriver for a short distance and it seemed that we had entered the canal to take us to the Main river. But much to our surprise, it was a dead end channel for an industrial port. We spent two days there with our balcony room moored tightly against another Viking ship so there was nothing to look at but the scenery at that site was even worse than looking at someone else's window and the balcony was unusable anyway due to the unpleasant odors at that site. The pattern continued with a long round trip bus ride the next day to our scheduled stop at Regensburg and a 3 plus hour trip the following day to Nuremberg where we finally boarded the Viking Lif. A crew member told us that the Lif had not traveled east of Nuremberg for 3 months. We sailed from Nuremberg to scheduled stops in Bamberg, Wurzburg, and Werthiem and then our voyage terminated for good at an unscheduled port in Mainz. Once again we endured a long round trip journey to our next scheduled stop at Koblenz, followed by a 10 plus hour bus trip (with lunch and a walking tour in Cologne) to Amsterdam and a night in a hotel. Despite a promise that our bags would be in our rooms (they did take great care to provide us with tags so they could easily keep our bags organized) all the baggage was dumped in the hotel garage and it took a good 15 minutes of searching to find it and then take it to our rooms ourselves. There is much more, but it would only be more descriptive of the misery of this trip. We know Viking didn't cause the low river levels, but they did not need to lie to us and make us suffer because of it.
Tourico Vacations -Rhine River Cruise
Rhine Getaway Itinerary: We sailed from Basel, Switzerland up north on the Rhine River and ended at Amsterdam in the Netherlands. Viking also offers the same route in reverse, from Amsterdam to Basel so you can pick either. For a couple stops on the journey, boats running in opposite cities are docked together. We had a wonderful time and especially loved how organized the entire Viking journey was, from pre-departure to on-board, everything was seamless. Also unlike many other cruises or guided tours, almost everything was included, which made it feel like a truly relaxing vacation. Here's a snapshot of our 7-day itinerary and what we got up to each day! Day 1: Arrive in Basel, Switzerland We arrived in the small, quaint town of Basel after our international flight. This was the general arrival / travel date so we expected to just check in and relax but discovered that Viking organized a guided walking tour of the town. That was a nice surprise! There's also the option to arrive a couple days early and/or stay a couple days late. If you are thinking of this, here's a quick guide to the best hotels in Basel to help with accommodation. Basel is an underrated tourist attraction and the third largest city in Switzerland. The town has a gorgeous Medieval center and plenty of world-class art museums. There's a reason Art Basel is held here! We checked out the Romanesque cathedral, took endless pictures of the colorful medieval buildings and headed back to our ship to relax and meet everyone for cocktails and dinner. A great first day! Read more: An Afternoon in Basel, Switzerland's Most Underrated City! Day 2: Germany's Black Forest & Colmar, France On our second day, we sailed northward to dock at Breisach, Germany. In the morning, we learned how to make cuckoo-clocks, put together Black Forest cake and walked a bit throughout the Black Forest. The wooded mountain range is the site of many local legends and populated all over with black fir trees. If you like hiking, the mountains are wonderful! In the afternoon, we signed up for an optional tour to Colmar. Located in the Alsace Lorraine region, the town is part of France but throughout much of history, changed hands between Germany and France. You'll find lots of German and French spoken as a result! I highly recommend visiting this quaint medieval town. Every street looks perfectly preserved and it's quite colorful. We wandered mostly on our own, ducking into gelato shops and chocolate stores while enjoying the colorful, medieval feel. Read more: The Most Picturesque Alsatian Town of Colmar Day 3: Strasbourg, France If you skip the optional to Colmar, no worries! Strasbourg is its larger cousin and also located in Alsace, France. We had a wonderful guide for this day who guided us throughout the small canals, pointing out colorful streets and letting us know about Strasbourg's tangled history in the hands of Germany and France. Strasbourg occupies a strategic position on the Rhine River and is the ninth largest city in France. It's home to many European councils and organizations, like the European Court of Human Rights (a building built like a ship) and the Council of Europe. For the most part, we stuck to the Old Medieval Town but drove through the modern section. Highly recommend a visit to the Cathedral! Read more: 24 Hours in Strasbourg (coming soon) Day 4: Heidelberg, Germany Heidelberg is a university town with a energetic, small town feel. In the morning, we visited Heidelberg Castle, which perhaps should be called a ruined fortress, as much of it was destroyed by lightening, fires and war. The ruins and castle are built high above the city and the observation terrace is well worth a look! Meanwhile, the city was almost entirely spared from bomb attacks during World War II and it's narrow streets and baroque charm remain largely intact. We explored Heidelberg's Old Town (Altstadt) by walking along the main shopping street Hauptstrasse. This is actually the longest shopping street in Europe! For the most part, I spotted large chain stores & restaurants. I actually recommend skipping this street to explore the quaint alleyways and backstreets instead. Much more picturesque! Read more: The Best of Heidelberg Germany in 1 Day Day 5: Rhine River Castles & Koblenz, Germany By day 5, we had reached the middle Rhine and spent our morning above deck watching the gorgeous small German towns and castles along both sides of the Rhine River. Our Viking program director gave a guided tour along the way, pointing out castles left and right. Many of them are situated high above local towns and we saw lots of German camper vans parked at the base. I recommend bringing a pair of binoculars for this part, as some of the castles can be set a bit farther away and the detail through a zoom is incredible. By afternoon, we reached Koblenz, a city set at the mouth of two rivers. We explored Marksburg Castle and wandered a bit on our own after. This was another ruined fortress high above the river. Interesting history, but wear good shoes! The entire castle is unpaved, rocky and entirely uneven. A couple others from the cruise did the optional dinner excursion on this day and raved about it. Read more: A Photo Diary of Pretty Rhine Castles Day 6: Cologne, Germany During the Holy Roman Empire, Cologne was the largest medieval town in Europe. Naturally, it's Gothic cathedral is the hallmark draw! The nice thing about this stop is the ship can dock right into town, so you can join the tour or explore on your own. We explored the Kölner Dom's interior and were suitably awed. If you want a great view, Viking offers an optional tour that takes you all the way to the very top! I had already been to Cologne on a previous trip so instead, we opted for a palace excursion. We visited Augustusburg Castle, one of two gorgeous UNESCO World Heritage site classified as Bruhl Palaces. The castle was once home to the prince-archbishops of Cologne and is decked out in gold, marble and all-around extravagance. I particularly liked the massive entryway staircase which was gilded and made my mouth drop open when we turned the corner. Highly recommend this day trip if you love castles half as much as I do! The interiors were really unique and the guided tour was excellent. After the main palace, we did a quick tour of the hunting lodge as well, which was just as stunning. Read more: Exploring Cologne (coming soon) Day 7: Kinderdijk, The Netherlands Kinderdijk is home to the Netherlands' famous windmills. I'll admit I didn't know too much about the country outside of Amsterdam and our guide was quite helpful to explain the history of the nation and the purpose of its many windmills. Much of the Netherlands would sink, were it not for windmills to pump away water. We even got to tour inside the home of a windmill keeper (see photos of a windmill interior here!). What I didn't realize was that windmill caretakers actually lived inside them with their families! I thought the interiors were particularly interesting and our guide mentioned that some Dutch families managed to fit 13 children inside. They're quite small so I noticed lots of hooks for hanging, curved bunk-bed type rooms and lots of stair ladders. The Dutch windmill keepers also had a number of really unique boats which I took too many pictures of! Fun fact: Kinderdijk is in the region of Holland in the nation of The Netherlands where the people speak Dutch. Read more: Visiting A Dutch Windmill Home (and other day trips from Amsterdam!) The Rhine Getaway Cruise One thing I liked about sailing with Viking is how leisurely the day to day pace is. There's generally an opportunity to sight see in the morning and afternoon, with one included tour and one optional tour. We chose to do 2 optionals and on the other days, relaxed on board or went into town to explore on our own! It was a well-balanced pace and I truly felt "on vacation". Here's a recap of our daily itinerary with Viking: Day 1 Arrive in Basel, Switzerland Day 2 Morning: Sail to the Black Forest Afternoon: Explore Colmar, France Day 3 Explore Strasbourg, France Day 4 Morning: Explore Heidelberg's Castle and Old Town. Evening: Stop in Rudesheim Day 5 Morning: See German castles along the Rhine River Afternoon: Visit Koblenz, Germany Day 6 Morning: Visit Cologne, Germany Afternoon: Day trip to Bruhl Palace, a UNESCO World Heritage Site Day 7 See dutch windmills at Kinderdijk. Arrive in Amsterdam in late evening. Watch video: Tourico Vacations Viking River Cruise
Founded in 1997 as a line offering Russian river cruises to Europeans, Viking expanded to the North American market in 2000. What Makes Them Stand Out? Since 2007, Viking River Cruises has zoomed from carrying one-fifth to one-half of all passengers in the fast-growing European river cruise market. Not only is Viking the world's largest river cruise line with some 66 ships now in service around the globe, but the line is operating at near full capacity in Europe, with many itineraries sold out months in advance. Who Travels With Them? They cater primarily to "culturally curious" English-speaking Americans, Canadians, British, Australians, and New Zealanders aged 55-plus. (Think sophisticated viewers of PBS' "Downton Abbey," which its helps to sponsor.) Where Do They Operate? Besides European rivers such as the Rhine, Danube, Moselle, Seine, Duoro, and the waterways of Russia between Moscow and St. Petersburg, Viking now cruises three rivers in Southeast Asia -- the Yangtze, Mekong, and Irrawaddy -- and along the Nile in Egypt. Why Travel With Them? While they may not rank as the most luxurious river ships, many of Viking's vessels are sleek, innovative, and freshly minted: the line has added 18 new ships in 2014 alone. Overall, Viking has established a reputation for offering an incredible value - high-quality service, food, and guided shore excursions at competitive prices, all adding up to strong repeat customer loyalty rates.
Read more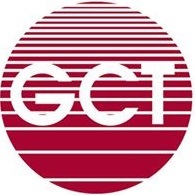 Grand Circle Cruise Line
#14 Pick of 24 European River Cruises Tour Companies
View Profile
Average Price
$ 198 per day
Trip Prices
$ 1,645 – $ 7,195
Operator Type
Small Ship & Expedition Cruise Line
Trips in European River Cruises
8 Tours in European River Cruises
Company has gone downhill
I am a 12 time traveler with Grand Circle and OAT. But maybe no more. They are impossible to reach by phone without waiting for hours. I even tired their emergency phone number and was on hold for hours. What if I had been stranded in a foreign country? They cancelled my Eastern Europe to Black Sea Cruise in Sept 2021 and cited "covid" or "civil unrest" issues. Baloney. They cancelled because they did not sell out the cruise and lied about it to me. I know because I went with Viking during the same month with no excuses like Grand Circle gave me. Add to that they promised me a $1,000 credit on my next trip- which was to Antarctica in December. The invoice they sent me showed the credit- and 1 month later a new invoice arrived with the credit removed. Why? Another lie? Something is really wrong here with the company now and I would suggest be very careful with bookings as they are not the same company I traveled with for the past 12 years.
I may look Elsewhere going forward.
I get the brochures and e mail deals. Last two times I call immediately. The can't fine the deal. Thy send out the low price offers then Grand Circle deal arrived yesterday Thanksgiving to my e-mail. Called last night and today and throughout the day. Got an answer after 3 pm. Couldn't get the advertised rate to Paris /Normandy for 13 days. Second time now I tried. Last was English /Scotland and Ireland. We found a deal elsewhere . Anyone else feel they bait and switch at Garand Circle? It was $1000 more than the deal in the E mail and I had no date limitations . I may look Elsewhere going forward.
A great trip, we really
A great trip, we really enjoyed it a lot.
Grand Circle Cruise Line is a family of Grand Circle Corporation, a global enterprise. See also: Grand Circle Travel What Makes Grand Circle Cruise Line Stand Out? They offers a value small ship cruises and river cruises for travelers seeking to discover their destination. The trip duration ranges from 5 to 30 days and its fleets cabins and other features are designed to meet American taste. Who Will Enjoy Traveling with Grand Circle Cruise Line? Grand Circle Cruise Line caters exclusively to older Americans Top Destinations While the Grand Circle Cruise Line offers their small ship cruises globally their river cruises are focused on Europe. Grand Circle Cruise Line Travel Style It focuses on providing value tours by having low per diems and yet focuses on providing rich experience through inclusion of local program directors and activities that deeply engages in discovering the culture of the destination. Why Choose a Cruise with Grand Circle? If you are looking for an enrichment tour that gets you in-depth knowledge of culture, history and traditions of the destination you are travelling to and are open-minded to try new things then Grand Circle Cruise will be a perfect solution.
Read more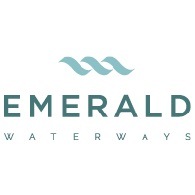 Average Price
$ 226 per day
Trip Prices
$ 1,295 – $ 4,115
Operator Type
River Cruise Line
Trips in European River Cruises
6 Tours in European River Cruises
Awful customer service
We booked an Emerald Waterways river cruise a year ago and paid in full to get a discount. A river cruise was on our bucket list and our travel agent raved on and on about Emerald Waterways. Fast forward to 2020 and the pandemic hit the world hard. We fully expected the cruise to be cancelled and just yesterday it was. I knew that per the terms and conditions that if Emerald cancelled the cruise we were to be offered an alternate sailing date or a FULL refund. BUT, the letter I received said they were "suspending" (not cancelling) all sailings and if I didn't want the future cruise credit I could cancel under their standard terms and conditions. If I cancelled then I would lose a $1,000 deposit! This is a bad faith offer in my opinion. I am so upset with the way this was handled. I understand we are all suffering from the pandemic but Emerald Waterways needs to step up and do the right thing. Rest assured I will not be a future customer of Emerald Waterways.
Needs more entertainment
Needs more entertainment , theater , shows, videos ,disco or casino. Rest is awesome ! Clean,organized,great service and accommodation !
It's such a great way
I loved going into the pool in the mornings - it's such a great way to start the day off!
Debuting in 2014, Emerald Waterways, sister company to Scenic Tours is already making a splash with its value-minded deluxe river cruises in Europe and Southeast Asia. What Makes Them Stand Out? With a new deluxe fleet, Emerald Waterways provides customers with stylish and spacious rooms and contemporary comfort. Unique on-board innovations include a glassed in heated swimming pool, which converts into a cinema, and outdoor dining spaces. They are value-conscious and strive to make the river cruise experience accessible to everyone. Cruises are all-inclusive taking the headache out of scheduling add-ons, extras, and transport. Who Travels With Them? Travelers who enjoy a relaxing, insightful river cruise experience will love going on an Emerald Waterways River Cruise. Their prices are mid range, and typically cruises are enjoyed by an upper age range, though young professionals and families may enjoy them as well. Where Do They Operate? Emerald Waterways runs cruises in Europe and Southeast Asia, specifically the Rhine, Main, Danube, Saône, Rhône and Mekong rivers. Journeys range from 8 to 17 days. Why Travel With Them? Emerald Waterways promises to provide an affordable, leisurely escape with all inclusive benefits including meals, travel transfers, and onshore experiences. They have multiple deck side viewing and dining areas, friendly staff, and fun onboard entertainment. Their many itineraries aim to provide an immersive experience sailing past stunning architecture, quaint villages and towns, and historical landmarks.
Read more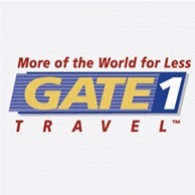 Gate 1 Travel
#6 Pick of 24 European River Cruises Tour Companies
View Profile
Operator Type
Group Tour Operator
Trips in European River Cruises
1 Tours in European River Cruises
Uncaring and Greedy Company
I'm very disappointed in Gate 1's lack of empathy and flexibility in allowing rescheduling of a trip to a Muslim country the week after the recent attacks in Israel. There have been many active protests and government support of Hamas at the destination. Visits to mosques and Jewish religious sites were included in the tour and no additional security was being offered by Gate 1. I was more than willing to postpone my trip or apply my total payment to another future trip. Instead, I lost over $4000 for the trip, airfare, excursions and transfers and was not given any other option but to forfeit more than 90% of my payment. I was also misled (by two separate agents) to believe that I would be refunded my airfare minus a $250 penalty. Instead, I now have a credit for a sum uncertain with no way to access it with an airline that only goes to one destination. The tragic events in recent days should warrant the ability to make changes in travel plans without excessive penalties. Gate 1's policies are unreasonable given the unprecedented times we are living in.
I have been on 12 gate 1 trips, many guest I meet are repeat gate 1'ers
I have been on 12 gate 1 trips, they provide excellent value, great 4 star hotels, well informed tour guides, all for the lowest prices that I have found.
Very disappointed with Gate 1
Very disappointed with Gate 1. We're scheduled to tour Egypt in November. However, due to the the conflict that's happening now with Israel in Palastine/Gaza and the West Bank, we are justifiably concerned about our safety. Our trip is fully paid, but we had humbly requested to reschedule for a later date to travel (Not asking for a refund) just to reschedule. Unfortunately for us Gate1 outright denied our request disregarding our concerns. The Arch insurance that's offered through Gate1 essentially only covers Gate1.
Founded in 1981 with three employees and based in suburban Philadelphia, Gate 1 now employs more than 200 people worldwide with offices in 20 countries, ranging from Hungary to Cambodia, Argentina to Israel. What Makes Gate 1 Stand Out? Escorted tours & river cruises Good value High quality guides Gate 1 offers a variety of tour packages and river cruises around the world, promising to provide exceptional value for the price. They focus on North American travelers who seek "high quality, yet affordable" guided trips, with accommodations ranging from superior tourist to moderate deluxe class. They have a lot of different choices when it comes to destinations, durations, and inclusions. Most tours have additional offerings for meals, activities, and excursions available for additional fees. Traveler reviews for Gate 1 oscillate between 5 star and 1 star experiences. Those that have had an excellent time cite the tour pacing, guides, and extensive sightseeing opportunities as positives. Those for whom these same factors contributed to a negative experience may have had higher expectations than is available or offered for the competitive budget prices that Gate 1 is known for. Who Will Enjoy Traveling With Gate 1? All ages Low to mid budget travelers Those open to simple accommodation and meal plans Gate 1 is the perfect travel choice for families, couples, and friend groups seeking a cost efficient journey. As Gate 1 is a strictly budget minded brand, it's important to be fully aware of the trade-off when you choose to travel with them. You will see a lot, and be out and about visiting several sites - however keeping costs low is one of their main priorities. This means hotels will be basic, meals won't be 5 star, and your coach will have fewer amenities. In addition tours with Gate 1 feature several optional add ons and sightseeing tours, not included in the base price. Average tour price is around $2,000, often less. If you're flexible, open minded, and are interested in maximizing your sightseeing above all else, Gate 1 could be for you. Knowing what to expect is key for enjoying the trip to the fullest. Top Destinations Gate 1 trips cover much of the world, including destinations in North, Central, and South America, Europe, Africa, and Asia. Itineraries focus on the top sights, historical attractions, and national parks. Gate 1 Travel Style In a nutshell, the Gate 1 travel style is "see a lot for a little". Hotels and accommodations are usually 3 star hotels. Expect basic comforts, with fewer amenities available. However if you're the kind of traveler for whom a bed and some coffee in the morning is a fine trade-off for busy days outside and tons of sightseeing, the trade-off will be worth it. You will be met on the ground with a dedicated tour leader, available to assist throughout your travel experience. Escorted group bus tours are a big part of their business - between 24-42 people. These coaches are again, more utility focused than amenity focused, but you will be comfortable. And in general bus tours take frequent stops to allow for stretching legs and using of facilities. Gate 1 also offers small group tours (with a maximum of 22 people), river cruises on two continents, independent city stays and fly and drive packages, rail packages, customized vacations, and combination bus/cruise tours -- something for almost everyone interested in a budget vacation. Why Choose a Tour With Gate 1? For the budget traveler, Gate 1 is a fantastic choice. They offer several types of trip package to choose from, including rail, river cruise, and small group tours, at competitive rates. Their escorted tours are extremely popular, and customers repeat trips with them regularly. While Gate 1 is the primary brand, and they are all about giving a positive and packed international travel experience on a budget, other brands associated with Gate 1 are more premium focused. These include the Signature collection, offering luxury tour options and smaller groups.
Read more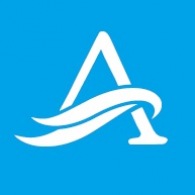 Avalon Waterways
#8 Pick of 24 European River Cruises Tour Companies
View Profile
Average Price
$ 378 per day
Trip Prices
$ 7,898 – $ 7,898
Operator Type
River Cruise Line
Trips in European River Cruises
34 Tours in European River Cruises
On a river cruise from Zagreb to Black…
On a river cruise from Zagreb to Black Sea on Avalon Impression there was little to fault the 4+ star boat, the food and the crew (with the notable exception of one quite senior member of the catering staff who occasionally forgot he is in a service capacity as he heatedly ordered passengers and fellow workers about, causing anger and distress in both groups - I am sure that those on the 9th September sailing will know of whom I make this comment and suspect this is not the first time that his behaviour has been noted). Cabins, public rooms, service, shore visits and food were all for the most part exemplary. Not so the hand dealt to those staff on the ground (boat and shore) - and passengers - by back office management. On a journey described on Avalon's website as a "9 day river cruise" and "inclusive of accommodation, meals and free wine with lunch and dinner" only 5 days were spent actually cruising on the river and on only 5 days were all meals provided (1-2 on the other 4). The same cruise sold as "From Croatia to the Black Sea (at Constanta)" stopped some 70 km short of the port and the sea with an optional 3 hour bus/ walking tour of Constanta - which is not what was expected (an Avalon map of the journey indeed showed the journey as completed via the Danube/Black Sea canal - an engineering marvel to which many were looking forward). Staff on board were left surprised at the expectation of mooring on Constanta, saying there "just wasn't time". Thus a £5000 (rack rate) "9 day river cruise to the Back Sea" offered morphed in reality into a "5 day river cruise way short of a promised destination" of questionable value for money. At best misleading and deeply disappointing. Enough to drop this from a 4 star experience to 1 star Probably not consciously deceitful but perhaps Operations and Marketing should talk details before extravagant claims are made and the inevitable disappointment follows. Surely Operations sign off on advertising claims is the norm these days? Not it seems at Avalon. No big deal for most of our fellow passengers I guess. But, sadly, we will not be travelling with Avalon again, even though almost all their people shone. Ah yes. One more thing. The wines were indeed free and generously dispensed but the quality quite poor - and no choice other than "red or white". A feeling of penny pinching.
My wife and I received an offer of free…
My wife and I received an offer of free cruise and air tickets in return for attending their promotional in the Detroit area. We attended on July 12, 2023, Conf. # TS181. Upon leaving we were told that we did not qualify because we arrived late, were older than 72 years of age, and did not meet the income requirements. None of these requirements were stated on the invitation. If this is the way the company works, I certainly cannot recommend it.
the people were great i liked the size…
the people were great i liked the size of the ship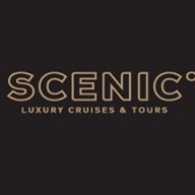 Scenic Cruises
#17 Pick of 24 European River Cruises Tour Companies
View Profile
Average Price
$ 483 per day
Trip Prices
$ 5,555 – $ 5,555
Operator Type
Small Ship & Expedition Cruise Line
Trips in European River Cruises
1 Tours in European River Cruises
Very pleased!
I am at this moment on the "Jade" cruising from Amsterdam to Budapest. We are now in Bamberg. So far I have been very pleased with everything, their service is excellent and the food and the drinks is ...... Well I think you should find out yourself. I am very happy that I selected the Royal Suite, we are on the cabin # 316; good size and very comfortable.
Very disappointed!
We just disembarked from the Nuremberg to Budapest cruise and I needed to tell you before writing to Trip Advisor and other sites how disappointed we are with the total lack of hygiene and assistance provided! I have never experienced a situation where servers and food prep workers who were coughing and sneezing and obviously sick were allowed to work and spread germs to passengers or customers! We as well as many others on your ill fated cruise became sick due to your negligence. No one was required to sanitize their hands when entering or leaving the dinning room or ship. the rails were never wiped down or disinfected, and people who were coughing or sneezing then used the rails only made things worse. When we were in Vienna I was too ill to leave the ship, the front desk person Jozeph was going to the post office and I asked him if he could purchase for me some decongestants. He only drew on the map how I could walk there???? Is this the special five star treatment you offer and advertise? Many passengers on board became sick and it is your fault. There were other issues like the quality of food at dinner and the poor service, but the above is outrageous and reportable to prevent others from this situation.
Love to do it again!
Went on a Scenic River Cruise from Amsterdam to Budapest in 2012--Best trip I've EVER taken. Would love to do it again!!!
Scenic Cruises, part of the Australian-based Scenic Tours company, is one of the top luxury river cruise operators in Europe. What Makes Them Stand Out With two new "Space-Ships" (so named for their large spacious staterooms) in 2014, Scenic Cruises expanded to nine vessels, none older than six years. That makes it the newest fleet on European waterways (and even the "oldest" ships were just refurbished). On Scenic Cruises, you get your own full-sized, walk-out balcony, available in most cabins. Luxurious amenities, fine dining, and attentive service are pillars of their customer experience. Who Travels With Them Those seeking a luxurious all inclusive cruise experience and unique on shore excursions. Where Do They Operate Scenic travels all over the globe, and operates both river and ocean cruises, expanding their reach even further. Why Travel With Them Scenic Cruises are fully inclusive. That means that all meals in multiple dining venues, all drinks (including fine wines and spirits), land excursions, Wi-Fi, butler service, all gratuities onboard and on land -- even airport transfers -- are covered. About the only things you'll need cash for are souvenirs and postcards.
Read more
1-12 of 12 Providers Shown
12 Provider(s)
X
Unlock Member Savings
In order to see Travelstride Select deals you must sign in. We've negotiated with many of the world's best travel companies to save you money! Get the best experiences, save up to $700 per person, and be a hero to your travel companions!
We respect your privacy and take great care to protect your information. By joining you agree to our Privacy Policy and Terms of Use.
With FREE membership you:
Save up to $700 per person!*
Access private deals and offers
See personalized trip recommendations
Save favorite trips
See member program details
What is Travelstride?
Travelstride is the top community marketplace for tours, local getaways, adventure packages, and tailor-made vacations.
Now you can find, compare, and share trips from 1,000+ operators and expert trip planners. Unlike most travel agencies and websites that only show options from large companies that pay big commissions, we show you all the options we can gather, and we're adding more all the time. We want you to have all the available information to find your perfect trip, no matter who it's with. Whether you're looking for a short weekend getaway or a multi-country expedition, you can find it on Travelstride. About us.
Use Travelstride to:
Search thousands
of itineraries and match your style and budget.

Compare local
experts with renowned tour operators side by side.

Read reviews
by travelers and experts.

Save money
as a Travelstride member (it's free), with exclusive deals & rebates.
We are on a mission...
...to foster a community connecting travelers to wonderful places, people, & experiences. Learn more.
Got it