4009
Top Brochure of Romance of the Rhine & Mosel
Please note the tour price reflected on the brochure is subject to change. Due to seasonality, and taxes prices of the tour are subject to change without due notice. Please consult with the operator directly for the recent price.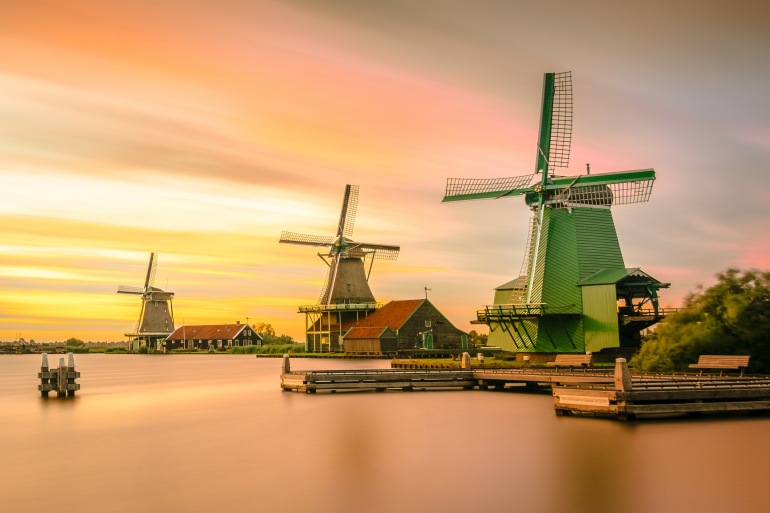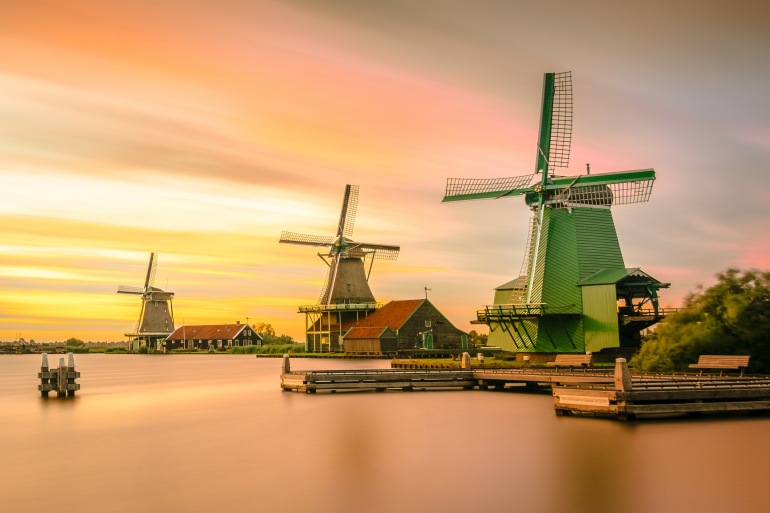 Romance of the Rhine & Mosel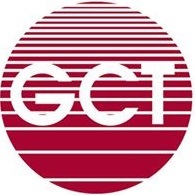 4.6 . Excellent
89%
Travel Style:
Array
Relaxed
Physical Level:
Walking or physical activity half to most of day - no carrying equipment.
Easy
Lodging Level:
3 to 4 star western hotel equivalents. While not all lodging will be 'luxury' they will be quite comfortable by western standards.
Comfort (4*)
16 days
From:
$ 3,895
$ 243
/ day
Overview
Highlights (Bullets)
Unpack just once and journey through five European countries—Belgium, the Netherlands, Germany, France, and Switzerland

Cruise aboard our award-winning 140- to 164-passenger ships with a dedicated English-speaking crew

Experience this European itinerary, and uncover a local and American perspective in destinations like Speyer, where you'll enjoy a Home-Hosted Kaffeeklatsch

Explore with an expert, local Program Director—a native or resident of Europe—who will be dedicated to your group of no more than 47 from the start to the end of your trip
Short Description
Experience the Spring time River Cruising 2016 .Once, the best way to travel through Europe was to cruise European rivers by river ship. And once you experience the scenic Romance of the Rhine & Mosel for yourself, you'll see that river cruising is still an ideal way to discover five different countries. Delight in Belgium's diverse Old-World traditions ... cruise in the wake of ancient explorers in the Netherlands ... enjoy Rhineland vintages in Germany ... discover a unique side of France ... and explore one of Switzerland's most culturally rich cities. Plus, Grand Circle's exclusive Discovery Series events will provide an even more intimate look at the region, and help you get to know its enchanting culture. Get on board for this truly relaxing and rewarding Rhine river cruise and Mosel river cruise—all for an incredible value!
See all the highlights and popular spots on a classic tour.
Itinerary Focus Classic Highlights
3 to 4 star western hotel equivalents. While not all lodging will be 'luxury' they will be quite comfortable by western standards.
Lodging Level Comfort (4*)
Flight & Transport Inclusions All internal ground transport
Itinerary
Day 1: Depart U.S.
Depart the U.S. today on your flight to Brussels, Belgium.
Day 2: Brussels, Belgium, Antwerp, Embark ship
Meals: Lunch, Dinner
Accommodations: Private Grand Circle River Ship
Arrive today in Brussels. A Grand Circle representative will meet you at the airport and assist with your transfer to the pier in Antwerp. There, you'll be joined by those who took our optional pre-trip extension in Bruges, Belgium, and embark the ship that will be your home as you cruise the Rhine River and the Mosel River. Those who arrive early in the day will have a light lunch onboard, and the balance of the day is at leisure to relax after your overseas flight or do some exploring on your own.
Located on the banks of the Schelde River, Antwerp is Belgium's major port and has been commercially important in European trade since the eleventh century. In spite of damage suffered during both World Wars, Antwerp remains a city of beautiful historic architecture dating from the 16th century.
In the early evening, gather for an introductory briefing about your ship. Throughout your Rhine and Mosel River Cruise, you'll receive these evening briefings—called "Port Talks"—as you sail toward your next destination so you can make the best use of your free time when you arrive.
After your briefing, get better acquainted with your Program Director and travel companions over dinner.
Day 3: Antwerp, Willemstad, the Netherlands
Meals: Breakfast, Lunch, Dinner
Accommodations: Private Grand Circle River Ship
After breakfast, attend an orientation briefing. Your Program Director will go over the details of your upcoming trip and answer any questions you may have. Then set off on a walking tour of this great city. You'll explore Antwerp's well-preserved Old Town, built around the Grote Markt (Town Square) and graced by the lovely old Town Hall and beautiful Guild Houses. Or marvel at the elegant spires of the Cathedral of Our Lady, or stroll along the Meir, Antwerp's main shopping street, lined with wonderfully elaborate historic buildings.
Your afternoon is free to further discover the city on your own. You may want to visit the house of the great painter Peter Paul Rubens. He purchased a 16th-century house off the Meir when he returned from Italy in 1608 and transformed it into one of the most elegant Renaissance-Baroque houses in the Low Countries. Today it is a museum, housing many of Rubens' finest works, as well as works by some of his contemporaries. Or you could visit the Steen, the small stone castle that stands at the entrance to the city. Begun as part of a 13th-century fortification, the castle has served as a prison and today houses the National Navigation Museum. Or explore the Jewish District, which has contributed to Antwerp's rich heritage since before the 13th century.
Later, you'll be officially welcomed onboard and you'll meet the ship's crew at the Captain's Welcome Cocktail Reception and Dinner. The ship cruises on to Willemstad, where it docks for the night.
Day 4: Willemstad, Optional Delta Works tour, Kinderdijk
Meals: Breakfast, Lunch, Dinner
Accommodations: Private Grand Circle River Ship
Your morning is at leisure in Willemstad to relax or explore on your own. Or, if you choose the optional Delta Works tour, you'll ride by motorcoach to see a restoration project known worldwide for its hydro-engineering, begun after flooding had devastated Holland. Originally, the province was a collection of islands—easy prey to the sea. Now the islands are connected and protected by a series of dams, dikes, and bridges. The inhabitants of Zeeland still remember the destructive tides that flooded the islands in 1953 and claimed the lives of 1,800 people. Since then, the gigantic Delta Works have prevented a recurrence. This tour shows you several of the ingenious technical achievements designed over the past 58 years, giving you an impressive idea of how the Dutch have claimed, reclaimed, and protected their homeland from the threat of the sea. You'll rejoin the ship in Willemstad.
After lunch, you'll see the 19 windmills of Kinderdijk, built around 1740. Holland, of course, is known for its windmills, and nowhere will you find more than near this little village. These sturdy windmills have been well preserved, and in 1997 were made a UNESCO World Heritage Site. You have time to stroll around the site and take pictures of these signature attractions of Holland, which are supported in part by Grand Circle Foundation.
Day 5: Nijmegen, Optional Liberation Museum tour, German language lesson
Meals: Breakfast, Lunch, Dinner
Accommodations: Private Grand Circle River Ship
After breakfast, you'll join your Program Director for a walking tour of 2,000-year-old Nijmegen—the Netherlands' oldest city. Located in the eastern part of the country near the German border, Nijmegen was built on seven hills overlooking the Waal River near its confluence with the Rhine. Site of an important battle during World War II, the city was heavily damaged and almost completely rebuilt. The town center was remarkably unscathed, however, and provides a striking contrast to the newer architecture that surrounds it. You'll have the rest of the morning to explore this historic city on your own.
Or, join an optional tour to the Liberation Museum and enjoy a walking tour afterward. History will come alive through the museum's captivating interactive and multi-sensory exhibits. Covering the period preceding World War II, the Netherlands' occupation, and its rebuilding following liberation, this museum provides visitors with a vivid, educational, and uplifting experience.
After lunch onboard, you'll enjoy an exclusive Discovery Series German language lesson to help you connect with locals you'll meet during the days ahead.
Day 6: Bonn, Germany
Meals: Breakfast, Lunch, Dinner
Accommodations: Private Grand Circle River Ship
After breakfast, enjoy a walking tour of Bonn's Old Town, where you'll see the Baroque City Hall, Romanesque Basilica, and Beethoven's memorial. Founded by the Romans, Bonn was the provisional capital of West Germany from the years following World War II until Germany's reunification in 1990. Today, Bonn is home to numerous museums and gardens, as well as a large student population who live near the University of Bonn's campus. The rest of your afternoon is at leisure to explore Bonn's many treasures on your own.
Day 7: Cochem, Reichsburg Castle tour, Bernkastel
Meals: Breakfast, Lunch, Dinner
Accommodations: Private Grand Circle River Ship
Disembark this morning for a tour of Reichsburg Castle, believed to have been originally constructed some time in the eleventh century. Burned to the ground by King Louis XIV of France in 1689 during the War of the Palatine Succession, the castle remained derelict and in a state of detritus until 1868, when it was purchased by Louis Ravene, a Berlin entrepreneur who converted the castle into a summer home for himself and his family. In 1978, ownership of the castle fell into the hands of the city of Cochem, which has since opened it to the public.
Your minivan will take you on a scenic ascent from the river valley to the top of the rocky hill on which the castle sits. You'll explore the exterior and interior, and have free time in Cochem, before returning to your ship to sail toward your next destination.
Day 8: Bernkastel , Winery tour & tasting
Meals: Breakfast, Lunch, Dinner
Accommodations: Private Grand Circle River Ship
This morning, join your Program Director for a stroll around Bernkastel, one of the prettiest towns in the Mosel Valley. Actually, Bernkastel is two towns; its sister town, Kues, sits on the opposite bank of the Mosel. Then, you'll visit one of Bernkastel's most famous wineries, and sample some of its vintages, as part of an exclusive Discovery Series event.
After lunch, relax and enjoy the scenery as you continue your Mosel River cruise, then enjoy dinner onboard.
Day 9: Trier, European Union discussion
Meals: Breakfast, Lunch, Dinner
Accommodations: Private Grand Circle River Ship
After breakfast, join us for a tour of Trier. There were settlements here in the third millennium before Christ, and the Roman Emperor Augustus founded a thriving city here in 15 BC.
During your tour, you'll visit the imposing Porta Nigra ("Black Gate"), a towering Roman gateway built around AD 200 and the largest surviving city gate from ancient Roman times. For the empire, the Black Gate served not only as a means of protection, but also as a symbol of strength and power.
You'll also visit the pedestrian-only Market Square, one of the most magnificent squares in all of Germany. Here you can admire the central fountain, built in 1595. You can take some free time on your own here at the market, or view the massive basilica, built by Constantine in AD 310.
After returning to the ship for lunch, the balance of your day is at leisure. You can use our shuttle service to revisit this delightful town and then set out to explore it on your own. You may want to visit the Frankenturm ("Tower of Franco"), built in the twelfth century. This tower is typical of the fortified stone houses built by wealthy merchants during the Romanesque period. Named for its 14th-century resident, Franko von Senheim, the tower contains the medieval family's living quarters.
Before dinner on board, join an informative discussion about the European Union, an exclusive Discovery Series event.
Day 10: Zell, Optional Luxembourg tour
Meals: Breakfast, Lunch, Dinner
Accommodations: Private Grand Circle River Ship
Disembark this morning in Zell for an informational walk—and experience the heart of one of the biggest wine-producing regions of Germany. Founded by the Romans in the first century, Zell is well known for its vintages, which purportedly date to 2000 years ago. Today called Zeller Schwarze Katz, or Zell's Black Cat after the town's most famous feline, images of this frisky creature are ubiquitous here, and you're sure to spot them on street signs, in shop windows, and during a stroll by the center of town, where a basalt cat statue arches its tail in the same manner as the cat that's on the label of every bottle of wine produced here.
Or, join our full-day optional tour of Luxembourg, the tiny nation whose territory comprises less than 1,000 square miles. The Grand Duchy of Luxembourg is a constitutional monarchy located between Belgium, France, and Germany. Here, the everyday language is Letzebuergesch, which symbolizes the national identity of the people.
Ride first by motorcoach to see the Battle of the Bulge Cemetery. Luxembourg was occupied by German forces in May 1940, and its liberation (primarily by American troops) began in September 1944. The Battle of the Bulge began with Hitler's desperate attack through the Ardennes to attempt to drive out the Allied forces. The resulting battle, called "the greatest American battle of the Second World War" by Winston Churchill, raged here from December 16, 1944 through January 28th, 1945, a period in which American troops suffered tremendous losses.
In the city of Luxembourg, you'll see the market square, the Palais of the Grand Duke of Luxembourg, and the cathedral. In addition to your tour, you'll also enjoy lunch and some leisure time to explore on your own. Then you'll transfer to the Mosel Valley and reboard your ship in the late afternoon. Once you embark ship in the evening, you'll set sail for Boppard and have dinner onboard.
Day 11: Boppard - Optional Marksburg Castle tour
Meals: Breakfast, Lunch, Dinner
Accommodations: Private Grand Circle River Ship
Join us on an optional excursion to one of the most beautiful castles standing on the hills that line the Rhine River, Marksburg Castle. The only 13th-century castle unchanged by war or reconstruction, it offers an unprecedented glimpse into the daily life of the time. Walking through the three towers and the connecting rooms, you will fully feel what it was like to live in a castle. You'll climb a stone staircase leading to the romantic bed chamber (the only room heated with a stove), see the Great Hall with its enormous fireplace (large enough to grill a steer whole), and take in a commanding vista from the east bank of the Rhine as you stand atop the towers. Then make a discovery of a different nature as you sample regional beer before returning to Boppard.
Or, spend the day at leisure in Boppard, where you are invited to join your Program Director for a walking tour in town before lunch.
Boppard has been designated a UNESCO World Heritage Site because of its importance as a cultural and historic center for the middle Rhine region. If you joined our optional Marksburg Castle tour earlier today, you have an opportunity this afternoon to stroll this lovely town. You'll see its famous Rhine Promenade and the white towers of the Church of St. Severus.
Later, you'll be inspired as you sail the most beautiful part of the Rhine, where an imposing rock rises 440 feet above the river. Since ancient Greek mythology, there have been legends of sirens, who lure sailors to their death with sweet songs. Ancient Germanic legend places one such siren—Lorelei—here, and it is said she enticed sailors to destruction on the reef below the rock.
Set sail for Speyer this afternoon, with dinner onboard tonight.
Day 12: Speyer - Home-Hosted Kaffeeklatsch
Meals: Breakfast, Lunch, Dinner
Accommodations: Private Grand Circle River Ship
After breakfast, enjoy a walking tour of Speyer, a town founded by the Romans in approximately AD 50 that flourished during the Middle Ages. Unfortunately, much of Speyer was destroyed in the 17th century during the Palatine War of Succession and few remnants of its glorious past survive. One exception is the Romanesque Cathedral, which you'll explore on your tour. Built between 1030 and 1125, it set a new architectural standard for the time.
Join us this afternoon for an exclusive Discovery Series event: a Home-Hosted Kaffeeklatsch with a local family, which will give you a glimpse into everyday German home life as you sample coffee and fresh, homemade cake.
Day 13: Strasbourg, France , Boat tour ,Optional Alsatian Highlights tour
Meals: Breakfast, Lunch, Dinner
Accommodations: Private Grand Circle River Ship
Early this morning, we dock in Strasbourg, France. This morning, you can enjoy a sightseeing tour by boat along Strasbourg's canals. Strategically important since ancient times, Strasbourg became a free imperial city of the German Empire in 1262, and then was occupied by France in 1681 and Germany in 1871. France recovered the city in 1919 after World War I. From your boat, you'll see the major sights (including the Palais de L'Europe, where the European Parliament meets) and admire the city's remarkable Renaissance architecture.
Your boat tour concludes in the town center at the Palais Rohan, which you may choose to visit during your free time. Palais Rohan, often called the "mini-Versailles," houses a gallery and three museums: an archaeological museum, a museum of the decorative arts, and a collection of European paintings. If you like, you may walk on your own from the Palais to visit the city's magnificent cathedral, one of the finest of Europe's great Gothic cathedrals, whose lofty single spire dominates the city. You'll then have free time to make your own discoveries around Strasbourg, where you perhaps you can use your included public transportation pass to explore more of the city on your own before enjoying a tram ride back to your ship.
After lunch, join an optional our optional Alsatian Highlights excursion through the famous wine region of Alsace, where the culture is a delightful blend of French and German influences. Travel through the fertile Elsass region to the wooded foothills of the Vosges Mountains and drive parts of the Route de Vin, the Alsatian Wine Road, past rolling vineyards and flower-decked villages.
You'll visit the Stork Park, where this lovely white bird is being re-populated into the local area. At one time, the bird was so plentiful in this region that it was considered the symbol of Alsace and was often mentioned in children's stories. In 1900, thousands of storks could be spotted in Alsace during the warmer spring and summer months, but by the 1980s their local population had been reduced to fewer than ten. Their numbers are again increasing, and the Stork Park offers a safe refuge for this long-legged bird. On your route, you might even spot some of their nests, high atop a local home or a church roof.
Then, enjoy an info stroll through the quaint town of Riquewihr to discover its main points of interest. You may wish to explore the town's medieval fortress, city gates, and towers. If shopping is your interest, you'll find that the shops on the main street are cozy and inviting year-round.
This evening, transfer back to Strasbourg and enjoy dinner onboard your ship.
Day 14: Strasbourg, Baden-Baden, Germany
Meals: Breakfast, Lunch, Dinner
Accommodations: Private Grand Circle River Ship
This morning after breakfast onboard, you visit the spa town of Baden-Baden, nestled in the thick, deep green forests. Baden-Baden has been renowned for its thermal baths since Roman times. You'll have a tour of the resort town, followed by free time to explore on your own.
This evening, enjoy a Farewell Drink and Captain's Farewell Dinner as you sail toward Basel.
Day 15: Basel, Switzerland
Meals: Breakfast, Lunch, Dinner
Accommodations: Private Grand Circle River Ship
Basel is Switzerland's second-largest city—and one with a split personality. On the one hand, the city is dominated by giant, modern chemical concerns and pharmaceutical companies. On the other, a network of narrow alleys weaves together the city's medieval architectural heritage. This morning, we'll enjoy the excellent public transport system with a streetcar ride, followed by a walking tour. We'll see the lively Marktplatz (marketplace), its colorful town hall, and the twelfth-century, red sandstone Munster (cathedral) among other highlights. To make it more convenient to explore on your own, you'll receive a one-day streetcar ticket.
After lunch onboard, you'll have the afternoon to relax onboard or explore Basel further at your own pace. For the rest of the day, you can continue to use your public transportation day pass.
With more than 30 museums, Basel is a well-known center of art and culture. Dating to 1662, the Museum of Fine Arts is considered the oldest public art museum in Europe. Inside, you can view old masters such as Hans Holbein, along with modern masters, such as Jasper Johns.
The Historical Museum, which is housed in a 14th-century church, contains a collection relating to the history of culture in Central Europe. Its most notable piece is the Lallenkonig ("Babbling King"), a crowned head with moveable tongue and eyes.
Later this afternoon, join an informative discussion on Switzerland Today.
Day 16: Basel , Return to U.S.
Meals: Breakfast
After breakfast, disembark in Basel and transfer to the airport for your flight home. Or, begin your optional extension to Lucerne, Switzerland.
Availability
Price Per Day:
$ 243
per day
Check Current Availability, prices, specials with Grand Circle Cruise Line .

Prices may vary due to local taxes and trip seasonality. Click "Request Info" to inquire directly with the tour operator for the final trip price.
106 Grand Circle Cruise Line Travel Reviews & Ratings
89%
Romance of the Rhine & Mosel
The most amazing river trip in Europe
Traveling from Belgium through 6 countries to Switzerland is one of the most amazing travel experiences in Europe, especially if traveling with Grand Circle Travel. The ship's crew and staff are the most professional and personable folks that I've ever had the fortune to travel with. Not only have I traveled European rivers with these folks once, but have done so several times. For a single traveler, traveling with Grand Circle is a great bargain, as there is very seldom an extra charge for traveling solo and if their is, the price is very modest. You can't go wrong with these folks.
Read more
Company Reviews
Details
Ship Name
M/S River Harmony
Ship Stats
Registry: Malta
Width: 38 feet
Length: 366 feet
Passenger capacity: 140
Crew/Nationality: 34/International
Entered Service: 1999
Decks: 4
Number of cabins: 70—all outside
Elevator: Yes (no elevator access to Prelude Deck)
Ship Description
The M/S River Harmony was ranked #26 in Condé Nast Traveler's "Top 40 River Cruise Ships in the World" 2014 Readers' Poll
The M/S River Harmony was launched in 1999. This ship has a capacity of 140 passengers in 70 cabins, all with outside views. Ship amenities include an elevator, restaurant, bar and lounge, library, Sun Deck, fitness center, and sauna. Your ship has an international crew of 34 and three English-speaking Program Directors.
Deck & Cabin Plans
All Deck & Cabin Plans (affiliate link)
Optional Activities
Extend Your Trip
Bruges, Belgium
3 nights from only $795
Lucerne, Switzerland
4 nights from only $695
Flight & Transport Inclusions
All internal ground transport
Group Size
Standard Group - 25 + people
Cancellation policy
Cancellation Charges for River Cruises and Small Ships:
Prior to departure and charges as follows
121 days or more and charge is $300
120-90 days is 10% of selling price or $300—whichever is greater
89-60 days is 40% of selling price
59-30 days is 65% of selling price
29 days–departure is 100% of selling price
Trip ID#:
RhiMosGra
What's excluded
International Flights

Passport and Visa Charges

Personal Expenses
Meals Included
14 Breakfasts, 14 Lunches, and 14 Dinners
0
https://tripsaver.travelstride.com/?utm_source=Travelstride.com&utm_medium=Native&utm_campaign=Product%20Details%20-%20Reserve%20CTA%2F%22Flexitrip%20Reserve%20Popup%22
0
TripSaver