32

Amtrak Vacations Reviews & Ratings

19% Recommend

Excellent

2

Great

2

Average

4

Disappointing

2

Terrible

22

Value:

1.7

Guide:

1.7

Activities:

2.0

Lodging:

2.2

Transportation:

1.6

Meals:

1.8
The Only Way To Go
August 2015
Value

5.0

Guide

5.0

Activities

5.0

Lodging

5.0

Transportation

5.0

Meals

5.0
This is the only way to go-no driving-just sit back and enjoy
enjoying this kind of traveling
August 2015
Value

5.0

Guide

5.0

Activities

5.0

Lodging

5.0

Transportation

5.0

Meals

5.0
We got an Amtrak credit card three years ago. So far we have traveled to five different locations and used our points for every trip but the first. No charge! Thank you Amtrak.
I believe the Coastal Starlight was the most beautiful trip from Seattle to Los Angeles in early April.
The trip from Portland, MAINE to Boston then ,Chicago and through upper north to Sandpoint, Idaho was a good one with a nice sleeper great food and views.
Next trip is going to be up to Canada and try crossing from Van cover to Calgary.
Enjoying this kind of traveling.
Read more
FAQ
Do I need Travel Insurance?
Travel insurance is offered through Amtrak and highly recommended.
Are kids welcome?
Yes! Amtrak vacations is a great option for families and multi-gen trips.
What kind of luggage should I bring?
Amtrak requires that each passenger bring no more than 2 large pieces of luggage, not exceeding 50 lbs.
I have a local Amtrak station near me. Can I begin and/or end my tour there?
Yes! Tours with Amtrak vacations can be started or finished at any one of the 300 Amtrak stations covering the USA and Canada. And most itineraries can be taken in reverse order, for your convenience.
Do you include sightseeing in the itinerary?
Yes, sightseeing excursions are included in all of the itineraries with Amtrak vacations. You do have the option to add on additional sightseeing activities. These are available for an upgrade fee.
Do the sleeper cars have private facilities?
Amtrak has two levels of sleeper car: "Roomettes" and "Bedrooms".
The Roomettes are ideal for one or two passengers, and are a good option for budget travelers - sinks and bathrooms are shared, though there are multiple to a car. They feature reclining seats that form a bed, on opposite sides of the large viewing windows.
Bedroom setups are great for couples or those wanting a more exclusive travel experience. They feature a private sink, toilet, and shower.
Are meals included?
Yes, all meals are included in the inclusive packages offered by Amtrak. There are varying levels of dining available, from luxurious private service to a more cafeteria level experience.
Amtrak is able to accommodate most dietary needs and restrictions if given proper notice. They recommend 72 hours notice at least.
When should I arrive at the train station?
It is recommended to arrive at least 30 minutes before you train departs. If you require special assistance, Amtrak requests that you allow for more than 30 minutes to ensure you reach your departure.
From Amtrak Vacations
Amtrak Vacations combines the thrill of riding the rails with inclusive travel packages for one-of-a-kind vacations throughout North America. We specialize in Escorted and Independent Rail Journeys, Rail and Sail Vacations, Rail Getaways and more. Amtrak Vacations offers over 300 rail vacations to amazing cities, scenic landscapes and spectacular National Parks with options to depart from more than 500 Amtrak rail stations across the country.
Our knowledgeable vacation consultants provide unparalleled service while planning your rail vacation inclusive of accommodations, sightseeing tours, dining options and entertainment. They are full of tips and details about life on the train and keen to share their passion for travel with you to help you make the most of this memorable experience.
Escorted Rail Vacations
Combine the thrill of rail travel with amazing destinations, a professionally-planned itinerary, knowledgeable local guides and an Amtrak escort to bring all the elements together, and you have the complete package.
Our escorted vacations bring people together to discover famous landmarks, hidden treasures, fascinating cultures and spectacular scenery. Guided by knowledgeable tour managers with an exceptional level of service, our professionally planned itineraries deliver unique adventures, culinary experiences, iconic attractions and unforgettable moments.
Independent Rail Journeys
Take an unforgettable journey by train to visit America's renowned National Parks and world-famous cities. Travel cross country and witness the beauty and grandeur of the Great American landscape from the comfort of the observation car. Explore the stunning Pacific coast and watch waves crash on the shore while you take lunch in the dining car.
We have carefully crafted vacations that showcase the incredible variety that North America has to offer. We will plan your itinerary to make sure you get the most out of every destination, and so the hardest decision you will have left to make will be choosing when to leave!
Rail and Sail Vacations
Explore North America by land and sea on a Rail and Sail Vacation®. Travel in comfort and luxury via Amtrak to exciting New York City before departing for the relaxing shores of Bermuda on a 7-night Celebrity Cruise®; or explore the eclectic city of Seattle before cruising along glacier wonders of Alaska. Unique vacation experiences inclusive of hotel and ship accommodations, entertainment and sightseeing, these fully escorted adventures take all the worry out of travel.
Family Adventures
Share the natural wonders and cultural delights of the United States and Canada on a Family Adventure. Leave the driving and planning to us and spend more time making memories.
Designed for families of all ages, our escorted rail adventures will delight everyone with fascinating destinations and attractions, exciting activities and entertaining learning experiences for an unforgettable family vacation.
Rail Getaways
A short trip never falls short of adventure and excitement on a Rail Getaway with Amtrak Vacations®. These 2-4 day, single-city getaways combine your travel needs into a simple vacation package. Inclusive of hotels, sightseeing and entertainment, these unescorted getaways let you explore at your own pace without the hassle of planning the details.
National Parks
The Grand Canyon, Yellowstone, Yosemite, Glacier National Park - these are destinations that are known and admired worldwide for their awe-inspiring landscapes. We can get you there. Hop aboard the historic Grand Canyon Railway and we will take you up to the breathtaking South Rim. Enjoy the delights of the California Zephyr and then a trip to the spectacular geysers of Yellowstone. Experience the big skies of Montana on the Empire Builder and the unspoiled wilderness of Glacier National Park.
We can offer the convenience of an Escorted Rail Journey like National Parks of the Southwest with a tour manager to guide you, or you can travel independently on Peaks to Pacific or a shorter Glacier Park Getaway. Wherever you choose to go we can ensure you see the best that these amazing destinations have to offer.
Associations:
National Association of Railroad Passengers, American Automobile Association, National Tour Association, American Society Of Travel Agents
Trips & Specials
No Specials at this time. Please check back later!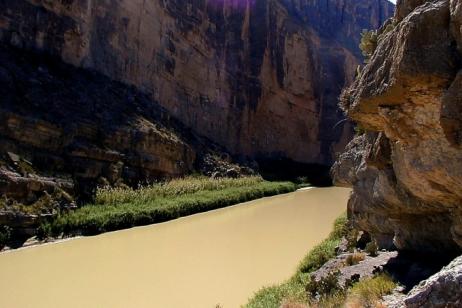 Highlights
Sightseeing tour of Albuquerque

One-way aboard the Grand Canyon Railway to the Grand Canyon in Coach accommodations

Touring of Zion National Park and Bryce Canyon National Park

Tram ride in Zion National Park

Exploring The Famous Las Vegas Strip
More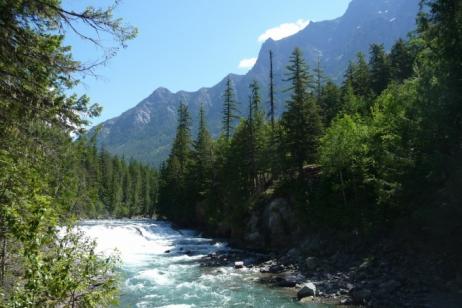 Highlights
Explore Glacier National Park

Experience Red Jammer bus for your all-encompassing Big Sky Circle Tour in Glacier National Park

Have a relaxed and fabulous Park experience
More