Trip prices
$ 489
-
$ 3,599
Member Savings
Save up to $700!
Sign in to see which companies give additional savings to Travelstride Members (it's free )
Compare to Amtrak Vacations
Amtrak Vacations Reviews & Ratings
28.5714% Recommend
The Only Way To Go
This is the only way to go-no driving-just sit back and enjoy
enjoying this kind of traveling
We got an Amtrak credit card three years ago. So far we have traveled to five different locations and used our points for every trip but the first. No charge! Thank you Amtrak.
I believe the Coastal Starlight was the most beautiful trip from Seattle to Los Angeles in early April.
The trip from Portland, MAINE to Boston then ,Chicago and through upper north to Sandpoint, Idaho was a good one with a nice sleeper great food and views.
Next trip is going to be up to Canada and try crossing from Van cover to Calgary.
Enjoying this kind of traveling.
Show more
Save up to 32% off trips to every continent on earth
Redeem anytime before 2023. Last minute changes OK.
Get a full refund.
Editorial review of Amtrak Vacations
Amtrak Quick Facts
Age Range: All ages
Average Tour Price: Under $2,000
Average Tour Duration: 3-10 days
Travel Style: Relaxing train experiences with options to explore different destinations on foot.
Amtrak offers train vacation packages across the United States and Canada. There are hundreds of itineraries to choose from but travelers can also create their own rail vacation. Amtrak is dedicated to flexible, hassle-free and breathtaking experiences.
What Makes Amtrak Vacations Stand Out?
Incredible views and unique dining experiences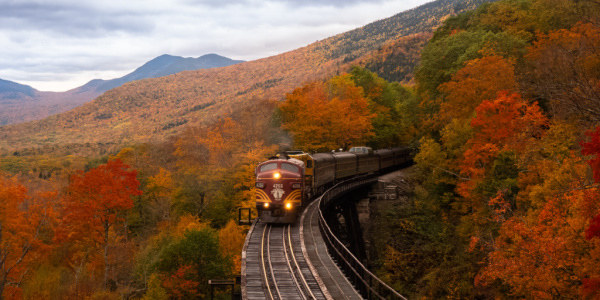 If responsible travel is important to you, Amtrak is a great way to explore the United States. Amtrak offers unbeatable train experiences that leave little negative impact on the earth. Trains are the most eco-friendly way to travel because they emit around 66-75 percent less carbon.
Amtrak offers many pre-planned itineraries as well as fully customizable trips. They offer a lot of variety when it comes to duration, price, and destination. Whether you're looking for a quick getaway or a longer more leisurely vacation, you can be sure to have an amazing journey.
As you explore the United States and Canada with Amtrak, the expansiveness of the landscape will awe and inspire. Especially as you relax into the pace of rail. These trips are meant to be hassle free and luxurious as you take in the breathtaking landscapes out your window.
Who Will Enjoy Traveling With Amtrak Vacations?
Those looking for a slow-paced and relaxing vacation

Sightseers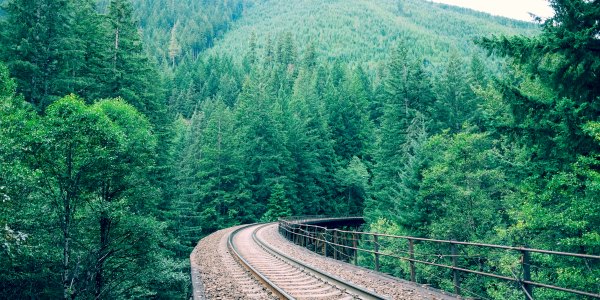 Rail journeys with Amtrak Vacations are appealing to a wide range of travelers. The ease and comfortability makes this mode of travel very popular among families, older groups, and those with limited mobility. A large part of taking a rail journey is the opportunity to sit back and relax, watching stunning scenery go by. So these trips are ideal for travelers wanting an easy experience full of stunning natural beauty.
When the train stops, travelers have a few chances here and there to get out and explore the beautiful landscapes on foot. Travelers will get to sightsee some iconic landmarks all throughout the United States including the Grand Canyon, Yellowstone National Park and Zion National Park.
Top Destinations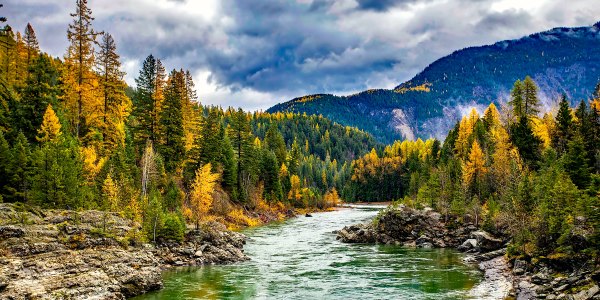 Amtrak Vacations are available in North America including the United States and Canada on Amtrak railways, and through connections to boats, ferries, and motorways.
You can travel in many different directions and there is a large variety of durations available. Some of the most popular Amtrak Vacations are through national parks. Currently they offer rail journeys through Arches National Park, Canyonlands National Park, Crater Lake National Park, Glacier National Park, the Grand Canyon, Grand Tetons, Rocky Mountains, Yellowstone, and Yosemite.
In addition, Amtrak covers all major geographical regions of the United States and Canada, including most major cities.
Amtrak Vacations Travel Style
Amtrak specializes in easy, inclusive travel packages - including accommodations, meals, and of course your transportation. This is a great option for travelers seeking some flexibility in each destination when it comes to sightseeing and activities, but want the stability of having some key logistics taken care of.
Budget travelers and luxury travelers alike can find the right train experience for them with Amtrak. With several dining options, and accommodation options on board, such as deluxe sleeper cars, there's something to be found for everyone. They provide excellent customer service and a knowledgeable staff available for any and all questions throughout your trip.
Amtrak offers a few different types of rail vacation packages:
Rail Getaways - These quick jaunts are great for a weekend getaway, solo or with a few friends or family members. Get to know a specific region and enjoy taking some time off the train to explore.
Independent Journeys - Multi city vacations ideal for those who are looking for an adventure, and a lot of independent choice when it comes to activities and sightseeing.
Round Trip - Fairly self explanatory, these can be long or short trips. Different routes aren't taken, so you will be seeing double. But for some travelers this is a great way to pass the same sites and maybe explore some in more depth than you did going the opposite direction.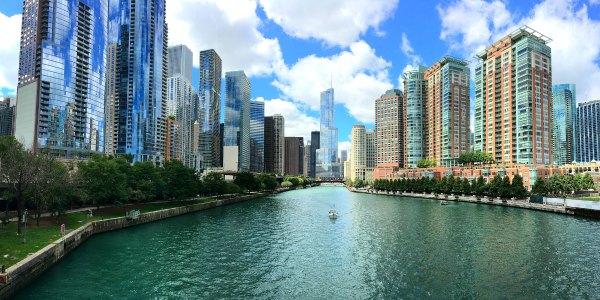 National Parks - As stated above, national park visits are one of the most popular Amtrak Vacation packages available. The incredible scenery envelopes you and there are many opportunities to disembark and explore. These journeys are especially memorable for the opportunity to stay at hotels within the park itself - and feel truly a part of the incredible nature.
Rail and Sail - These trips are a unique way to make your journey to the cruise ship about more than just getting from point A to point B. Every component, land, sea, and rail becomes something special.
Coast to Coast - Really get into the landscape and enjoy the rhythm of what it means to really embrace slow travel. Coast to coast trips with Amtrak typically last between 15 and 17 days, and are a great way to feel the true spirit of rail travel.
Family Adventures - These journeys are great for family bonding, and really take into consideration activities that kids will enjoy. This definitely includes a theme park visit or two! Learning and educational excursions also take center stage, as the incredibly expansive US or Canada comes to life.
Why Amtrak Vacations?
Rail travel is like taking a ride through history. The implementation of the railroad had such an enormous effect on exploration as well as making connection between the coasts easier that ever before.
When you travel with Amtrak Vacations, the adventure begins the minute you step on board. And the train journey itself is a large part of the experience. If you're looking for an experience that includes relaxation, stunning natural landscapes and opportunities for exploration, Amtrak is a great option for you.
Unlock Community Benefits
Travel better together
Save favorite trips and itineraries
Get insider insights
Receive personalized recommendations
...and much more
Travelstride featured in






About the company From
From Amtrak Vacations
Amtrak Vacations combines the thrill of riding the rails with inclusive travel packages for one-of-a-kind vacations throughout North America. We specialize in Escorted and Independent Rail Journeys, Rail and Sail Vacations, Rail Getaways and more. Amtrak Vacations offers over 300 rail vacations to amazing cities, scenic landscapes and spectacular National Parks with options to depart from more than 500 Amtrak rail stations across the country.
Our knowledgeable vacation consultants provide unparalleled service while planning your rail vacation inclusive of accommodations, sightseeing tours, dining options and entertainment. They are full of tips and details about life on the train and keen to share their passion for travel with you to help you make the most of this memorable experience.
Escorted Rail Vacations
Combine the thrill of rail travel with amazing destinations, a professionally-planned itinerary, knowledgeable local guides and an Amtrak escort to bring all the elements together, and you have the complete package.
Our escorted vacations bring people together to discover famous landmarks, hidden treasures, fascinating cultures and spectacular scenery. Guided by knowledgeable tour managers with an exceptional level of service, our professionally planned itineraries deliver unique adventures, culinary experiences, iconic attractions and unforgettable moments.
Independent Rail Journeys
Take an unforgettable journey by train to visit America's renowned National Parks and world-famous cities. Travel cross country and witness the beauty and grandeur of the Great American landscape from the comfort of the observation car. Explore the stunning Pacific coast and watch waves crash on the shore while you take lunch in the dining car.
We have carefully crafted vacations that showcase the incredible variety that North America has to offer. We will plan your itinerary to make sure you get the most out of every destination, and so the hardest decision you will have left to make will be choosing when to leave!
Rail and Sail Vacations
Explore North America by land and sea on a Rail and Sail Vacation®. Travel in comfort and luxury via Amtrak to exciting New York City before departing for the relaxing shores of Bermuda on a 7-night Celebrity Cruise®; or explore the eclectic city of Seattle before cruising along glacier wonders of Alaska. Unique vacation experiences inclusive of hotel and ship accommodations, entertainment and sightseeing, these fully escorted adventures take all the worry out of travel.
Family Adventures
Share the natural wonders and cultural delights of the United States and Canada on a Family Adventure. Leave the driving and planning to us and spend more time making memories.
Designed for families of all ages, our escorted rail adventures will delight everyone with fascinating destinations and attractions, exciting activities and entertaining learning experiences for an unforgettable family vacation.
Rail Getaways
A short trip never falls short of adventure and excitement on a Rail Getaway with Amtrak Vacations®. These 2-4 day, single-city getaways combine your travel needs into a simple vacation package. Inclusive of hotels, sightseeing and entertainment, these unescorted getaways let you explore at your own pace without the hassle of planning the details.
National Parks
The Grand Canyon, Yellowstone, Yosemite, Glacier National Park - these are destinations that are known and admired worldwide for their awe-inspiring landscapes. We can get you there. Hop aboard the historic Grand Canyon Railway and we will take you up to the breathtaking South Rim. Enjoy the delights of the California Zephyr and then a trip to the spectacular geysers of Yellowstone. Experience the big skies of Montana on the Empire Builder and the unspoiled wilderness of Glacier National Park.
We can offer the convenience of an Escorted Rail Journey like National Parks of the Southwest with a tour manager to guide you, or you can travel independently on Peaks to Pacific or a shorter Glacier Park Getaway. Wherever you choose to go we can ensure you see the best that these amazing destinations have to offer.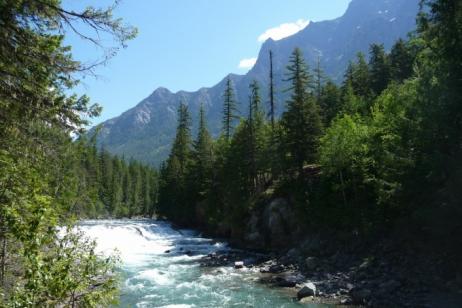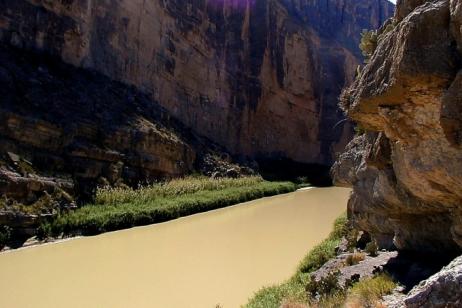 Want a tailor-made trip instead?
Your trip, your way, planned by an expert:
You choose budget, destinations, activities, transport & lodging type
Expert designs the itinerary for you, and once approved, takes care of logistics
Top Amtrak Vacations Trip Categories
Amtrak Vacations Company Ranking by Category
Associations
National Association of Railroad Passengers, American Automobile Association, National Tour Association, American Society Of Travel Agents
FAQ
Do I need Travel Insurance?
Travel insurance is offered through Amtrak and highly recommended.
Are kids welcome?
Yes! Amtrak vacations is a great option for families and multi-gen trips.
What kind of luggage should I bring?
Amtrak requires that each passenger bring no more than 2 large pieces of luggage, not exceeding 50 lbs.
I have a local Amtrak station near me. Can I begin and/or end my tour there?
Yes! Tours with Amtrak vacations can be started or finished at any one of the 300 Amtrak stations covering the USA and Canada. And most itineraries can be taken in reverse order, for your convenience.
Do you include sightseeing in the itinerary?
Yes, sightseeing excursions are included in all of the itineraries with Amtrak vacations. You do have the option to add on additional sightseeing activities. These are available for an upgrade fee.
Do the sleeper cars have private facilities?
Amtrak has two levels of sleeper car: "Roomettes" and "Bedrooms".
The Roomettes are ideal for one or two passengers, and are a good option for budget travelers - sinks and bathrooms are shared, though there are multiple to a car. They feature reclining seats that form a bed, on opposite sides of the large viewing windows.
Bedroom setups are great for couples or those wanting a more exclusive travel experience. They feature a private sink, toilet, and shower.
Are meals included?
Yes, all meals are included in the inclusive packages offered by Amtrak. There are varying levels of dining available, from luxurious private service to a more cafeteria level experience.
Amtrak is able to accommodate most dietary needs and restrictions if given proper notice. They recommend 72 hours notice at least.
When should I arrive at the train station?
It is recommended to arrive at least 30 minutes before you train departs. If you require special assistance, Amtrak requests that you allow for more than 30 minutes to ensure you reach your departure.
Why Travelstride
Find your perfect trip
A vast selection of trips on every continent, for every style. Thousands of itineraries from hundreds of trusted travel companies.
Save time
Use simple search and comparison tools to easily find the best trip. Don't sweat the logistics -- travel providers plan for you.
Save money
Book directly with the operator. Find inclusive packages for the best value and get access to amazing deals.
Travel confidently
Read unbiased user reviews, pick the company that fits your style, and connect with them directly. No worries, just memories.
×
Sign in to Save Trips
Bookmark trips you like
Share with your travel companions
Track price changes
Access private discounts on trips you save
×
Sign in to see your results
TripFinder is a member-only feature. Don't worry, it's free!
With a membership you:
Save up to $700 per person!*
Access private deals and offers
See personalized trip recommendations
Save favorite trips
*See Member Savings Program details
×
Activate your free Travelstride membership
Just use the email address and password provided in the email we sent.
With your free membership you:
Save up to $700 per person!*
Access private deals and offers
See personalized trip recommendations
Save favorite trips
*See Member Savings Program details