Best Patagonia Tour Companies
15 Travel Providers meet your criteria (Providers 1 to 15 shown)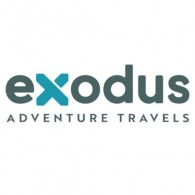 Premier
Average Price
$ 312 per day
Operator Type
Group Tour Operator
Amalfi Coast Walking Holiday
This walking holiday was excellent and good value for money. From our pick up at the airport to the return trip was very well organised and great fun. The family run hotel up in the hills was a perfect base for this holiday and the food / staff were 1st class. Both our Exodus guide and local guides were knowledgeable and friendly
Borneo & the Malaysian Peninsula
Exodus Adventure to Borneo & Malaysian Peninsula excelled my expectations as an outstanding holiday. The Borneo experience of wildlife, knowledge then contrasted with the vibrant city of Kuala Lumpur, the history of Malacca & street food of George Town. Then to finish relaxation on the beautiful island of Langkawi.
Was a fantastic trip to amalfi coast…
Was a fantastic trip to amalfi coast our tour guide veriano was fantastic I would definitely book a trip with exodus again extremely well organised
With over 47 years of experience with small group adventure travel, Exodus specializes in active cultural, walking & trekking, cycling and responsible wildlife tours. They offer more than 600 itineraries across more than 100 countries. Adventure can take the form of serious and active adventures -- which may involve adrenaline-producing, off-the-beaten-path roughing-it trips to the most remote areas of the world -- or food and wine, premium (five-star), family, or cultural adventures to iconic destinations, which involve more comforts and amenities. What Makes Exodus Stand Out? Booking flexibility Award Winning Tailor made adventures Responsible tourism Expert guides with extensive past experience Exodus understands that new difficulty that comes with traveling during the coronavirus. They are dedicated to offering flexible services so travelers can book with confidence. Travelers can feel safe when planning their next trip with Exodus's promised refund guarantee, Covid-19 refund commitment and 21-day no fee flexibility. The refund guarantee means that travelers will be refunded if they have to cancel for any reason. This also includes cancellations due to the coronavirus. Travelers can also transfer their trip for free up to 21 days before departure. Creating great and adventurous trips is the top priority for Exodus. They offer many pre-planned tours, but they also work with travelers to add or change existing itineraries or even create one from scratch. This allows travelers to create the perfect trip that fits their travel style, schedule and budget. Exodus is also dedicated to responsible travel in all of their tours. They strive to improve life for the planet, places and people they visit. Instead of meeting the base guidelines for eco-friendly travel, Exodus seeks more ways to leave a positive impact with their trips. This includes economic empowerment for local communities, reducing waste wherever possible and making lower carbon choices for their adventures. Each trip is led by a knowledgeable guide who has extensive past experience which adds benefits to any trip. Before working with Exodus, many guides were professional archaeologists, wildlife guides, overland drivers, mountain leaders, diving and ski specialists as well as mountain bike gurus. Who Will Enjoy Traveling with Exodus? All ages Active travelers Outdoor and nature enthusiasts Exodus travelers are a diverse bunch, and average between 35-65 years of age. However, any age traveler is welcome. Exodus creates great packages and tours for families as well as fully customized trips created from scratch. The Exodus traveler is very active, loves being adventurous, and will be less invested in luxury accommodations or a lot of museum time. You are game for anything, love the travel experience of getting to know a new destination through outdoor adventure, and learning about the culture from local guides and experts. These trips are great for those who already have a base level of physical fitness, and enjoy meeting new physical challenges. Exodus provides physical fitness guides to show how much training you should expect to do prior to departure. Top Destinations Exodus leads 600 + trips spanning all seven continents. From African safaris, to walking and wine in Italy and France to the sun-drenched Croatian coast, to trekking Patagonia, wildlife cruises in the Galapagos and cycling in Vietnam, Exodus has built out their global presence and has active adventures in nearly any destination a traveler could desire. Exodus Travel Style Exodus tours are designed for the active and adventurous traveler. This means that most tours include activities such as walking, cycling and safaris. However, for travelers who enjoy cultural and culinary, there are tours and activities for you as well. Exodus offers cultural trips based around food, festivals or family to name a few. These active adventures vary by way of difficulty from level 1-10, attracting casual cyclists and hikers as well as enthusiasts looking to really push their physical limits. Travelers can choose from guided groups, private groups, self guided tours or solo traveling. Within each travel style, Exodus offers all the same activities from cycling to wildlife and provides the top itineraries for that specific style to help travelers find what's best for them. Most accommodations are charming and locally run with 2-3 star ratings. There are some premium departures available as well as unique accommodation experiences whenever possible. Exodus travelers don't mind the lower level of luxury as the experience and destination is the highest priority. Why Choose a Tour With Exodus? If you love experiencing a new destination whether that's through the culture, unique wildlife or beautiful outdoors through active and adventurous activities, then Exodus is perfect for you. You love that sense of discovery, of challenging yourself and want to travel responsibly. Exodus offers great tours already fully packaged, but for the traveler that likes more control over their perfect trip, they offer customizable trips. Travelers get to choose not only the destination but each activity they will partake in to perfectly match their travel style and budget.
Read more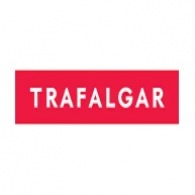 Preferred
Trafalgar
#12 Pick of 75 Patagonia Tour Companies
View Profile
Average Price
$ 329 per day
Operator Type
Mixed Land & Cruise
Trips in Patagonia
12 Tours in Patagonia
Highlight of Vacation experiences
The Ireland Highlights trip was filled with lots of local stops and shops you may not get through other companies. The trafalgar experience felt personal.
Great trip learned a lot
Rudy was an excellent guide extremely well informed Consideret hotels were great Jiovani a skilled bus driver not waiting in lines was wonderful Rudy also taught us about being cautious and safe
Best of Italy 2023
I loved that we were able to see so much of Italy! I enjoyed all of the sights immensely. I basked in the loveliness of the hotels in Assisi, Rome, Lake Maggiore and Florence. The others I could do without. Federica and Theo were phenomenal and I loved their working relationship!
Trafalgar is a name many seasoned travelers will recognize. A branch of the Travel Corporation, whose brands all enjoy stellar reputations, Trafalgar has been offering classic and affordable tours for over 70 years. Trafalagar Tours - Quick Facts Founded: in 1947 Group size: Large Groups, between 40-45 people Mode of transportation: Primarily luxury air-conditioned coaches Accommodation style: Unique 3 & 4 star hotels and guest houses Typical age range: 50+ Single travelers welcome (single supplements are required, but often discounted) Average tour price: $3,796 Top Regions: Europe, USA, Canada Related TTC Brands: Insight Vacations, Uniworld, Brendan Vacations What Makes Trafalgar Tours Stand Out? Great value for pricing and inclusions Comfortable, not physically demanding tours Largely focused on cultural immersion Hand-picked accommodations Strong reputation Dedicated to responsible tourism - Founding member of TreadRight Foundation Good balance of free time and inclusions Trafalgar is a group tour operator and one of the world's most awarded tour companies. With over 70 years of experience, they unlock the best of the world from iconic experiences you've always dreamed of to getting to know the locals all while having everything taken care of for you every step of the way.   Tours with Trafalgar are comfortable, not too physically demanding, and offer the opportunity to meet, talk, eat and drink with locals. You'll get to know chefs, artisans, craftsmen, historians, and farmers as you explore what makes each destination truly special. Trafalgar has a strong reputation, having been around since 1947 - putting them right at the pinnacle of when many premier guided tour companies were established. You'll meet groups of like minded travelers, enjoy cultural experiences, expertly crafted itineraries with local touches and experiences guides, while traveling in comfort and ease. Who Will Enjoy Traveling With Trafalgar? Older travelers (but all ages are welcome) Families Mid to high range budget travelers Those who enjoy slow-paced itineraries and easy physical activity Those who favor historic sightseeing & cultural immersion over hard core adventure If you are an active traveler, perhaps recently retired, eager to explore the world in comfort, visiting a nice combination of unique local spots and classic sites, then Trafalgar could be a great choice. Possibly you are new to group tours and packages, having been used to creating your own travel experiences at a younger age - Trafalgar provides the perfect introduction to group tours. You'll have plenty of free time to explore on your own, for shopping, sightseeing, and meals away from the group. Optional excursions are available throughout the itinerary for when you want a bit more structure. Families will also get a lot out of the Trafalgar travel experience. If you're seeking a family vacation and interested in introducing a new generation of travelers to your favorite country - but don't really have the time or patience to worry about planning out all the logistics - Trafalgar could be a great choice. While they offer many trip styles, suitable for travelers of all ages, their classic touch is popular among older travelers. Classic doesn't mean old fashioned or tired - simply a bit less on the active adventure and more on the historic sights and cultural experiences. They have a number of family focused tours, as well as tailored trips for special interests. Trafalgar trips are budget friendly, with most trips in middle to low range, including a "Cost Saver" feature that allows you to see more inexpensive trips broken down by ratings and cost clearly. They offer several deals on trips throughout the year. Trafalgar is a British brand, so many of the attendees on your tour will be from the UK. Top Destinations Europe & the UK USA and Canada Australia & New Zealand Asia South America With Trafalgar, you can find trips to Europe, USA & Canada, South America, Asia, Australia & New Zealand. While the destinations are widespread, Trafalgar trips explore the culture and their highly trained local guides take you to hidden local spots without venturing too far outside the comfort zone. Tours in Europe and the UK are among the most popular itineraries, utlizing guest houses and even castles for accommodation! Their USA & Canada tours are extremely popular for outdoorsy travelers. National Parks are a common itinerary item, as are trips along the Rocky Mountaineer railroad. In South America, Trafalgar travels to Argentina, Brazil, Chile, Ecuador and Peru. In Africa, they go to Egypt, Morocco, and South Africa. In Asia, it's Cambodia, China, Japan, Thailand, and Vietnam. And in the Pacific, Trafalgar visits Australia and New Zealand - some trips in this region are more basic when it comes to accommodation so be sure to read the itinerary carefully! Wherever you go, you can expect high quality guides, unique destination-specific accommodations, and smooth travels. They also have a number of religious themed tours, including trips that include excursions to Oberammergau, Bavaria. Once a decade this small town presents a Passion Play, and Trafalgar has had special access since 1970. The next time to experience this unique event is 2020. Trafalgar Travel Style The Trafalgar travel style is all about getting to know the culture through activities and connecting with locals. Their main tagline is "Discover the Good Life". On Trafalgar tours, you get to experience the real thing in a safe, escorted environment with knowledgeable guides there to help with the language and provide historical and cultural context. "Discovering the Good Life" encompasses perks like skipping lines and private access to classic sites; and unique experiences that bring you to places and among people you'd never have the chance to meet traveling on your own. This kind of travel is local immersion, but not in the same way a 25 year old might interpret that idea. Rather than bunking at hostels, going out late at night, and enjoying potentially questionable street food, you'll stay in premium, centrally located and culturally significant accommodations - everything from bed and breakfasts in Ireland to hotels right on the banks of Norwegian fjords. Learn cooking techniques in Italy, enjoy private winery tours at French chateaus, and touring a small olive farm in Spain are just a few examples of the kind of unique travel experiences you can expect with Trafalgar. Groups are large, typically between 40-45 travelers, a max of 52 on trips in the USA and Canada. Primary transportation during the tour is in large coaches, equipped with WiFi (with the exception of Alaska) and featuring large viewing windows - ideal for taking in the scenery as you head to your next spot on the itinerary. Most meals during Trafalgar tours are included. Trips often include free time during which you can explore on your own, with suggestions from your expert guides. Why Choose a Tour with Trafalgar? Well known company Culturally rich experiences in comfort Many activities included, plus some optional choices All guides are expertly trained Large groups of international travelers Trafalgar has a solid reputation, and they stick to what they've done well for over 50 years. They focus on the classics, providing a culturally rich perspective as you meet locals along the way. Their experience has allowed them to cultivate relationships around the world with local businesses - quality control you can trust for every stop along the trip. Niche tours based on specialized interests are also something they are proud to offer. Trafalgar is where you go to have the essentials and logistics take care of seamlessly while you sit back and enjoy. Do note that these tours can be quite large - 40 people traveling together in a tour group can be stifling for some. While they appeal to an older crowd due to their history and recognizable name, Trafalgar has an impressively well integrated social media presence. Trips on their site are accompanied by instagram posts from real travelers who have been on the same tour, using the hashtag #SimplyTrafalgar. Old or young(ish), couple or single, traveling Simply Trafalgar inspires confidence, comfort, and enjoyment.
Read more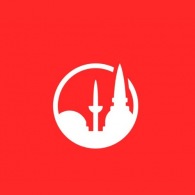 Premier
Intrepid Travel
#18 Pick of 75 Patagonia Tour Companies
View Profile
Average Price
$ 314 per day
Trip Prices
$ 1,750 – $ 7,272
Operator Type
Mixed Land & Cruise
Trips in Patagonia
11 Tours in Patagonia
Beware of intrepids Lack of Ethics
We were to travel with intrepid tours on a premium morrocco trip on sept 25,2023 However the 6.8 earthquake on September 10 made us rethink our plans. Would there be tremors? If we needed medical attention (we are seniors) would We be able to receive it? And we believed it was too soon to visit Morrocco when thousands of people just died in an earthquake. We did want to roll over trip to 2024. We were told by Intrepid we needed to cancel two weeks before our trip started. That would have made sense in normal times, but this was not normal times whatsoever. There hadn't been an earthquake in decades We were trying to get answers from intrepid, before deciding what to do. We called and chatted multiple times and begged to have the trip rescheduled. Each customer service person said no and there was no opportunity to speak to a supervisor. It was a dead issue with intrepid. Intrepid was totally nonnegotiable for allowing us to delay the trip. As far as they were concerned, the September 25 trip would depart with modifications. I asked what the modifications were. They couldn't tell me. We spent thousands of dollars and no one knew what the modifications were but we were supposed to be willing to travel …really? I have been vocal on their Facebook page. No response from intrepid. Yes they had to ensure travelers in Morocco are safe, but they also should have had the manpower to address our concerns with the trip scheduled in two weeks When we did cancel, they immediately posted openings on their website for the September 25 departure at a $200 discount so they kept our money, wouldn't allow us to postpone the trip and aimed to sell our slot. Double dipping if you asked me, I then read on intrepid's Facebook page that other people scheduled to take tours to Morocco around the same time as us got their trips rescheduled I was truly upset for company. The prices itself on its ethics, not treating each customer with the same rules is well unethical. I sent an email to the CEO in Australia and the general manager in North America. I saved in chat and emails with their customer service people I had evidence of our request to reschedule. I finally got a response in two weeks. It was from an underling who didn't answer my main question, which was why we weren't offered the option to reschedule like others did. This person gave BS corporate speak about intrepid will apply what they learned to future trips, and thank me for my insight Why didn't she answer my question and now with the war going on in Israel, Intrepid isn't allowing future guests to reschedule the trip looks like they just d o what's best for them in normal and abnormal Times We had trip insurance but are still out thousands of dollars Avoid this tour group at all costs
Balkan Adventure
Having travelled many times with Intrepid, I find the biggest stand out compared to other companies is having local, highly experienced guides. Our guide Dora who lead us seamlessly through the Balkans for 15 days provided so much in-depth knowledge of the history, culture and resilience of the people in the areas we visited, that I came away with a greater understanding and respect of the beauty of the people and the cities. Not to mention, knowing the best places to try traditional foods such as Burek and Klepe. Highly recommend this tour and travelling with Intrepid.
Samoa
The tour guide and our driver were amazing! Nothing was too much trouble, no question was ever stupid and safety and fun was the priority of each day. The trip flowed smoothly as our guide and driver (Ado and Hardy) worked tirelessly to ensure we enjoyed ever experience available to us.
Intrepid Travel - Quick Facts Founded in 1989 No Single Supplement (rare exceptions) Small Groups: max 16 on most trips (10 max during Covid-19) Average Age: 48 Travel Style: Cultural immersion, adventure, overland, sustainable, and active Accommodation Style: Camping, Hostels, 3 /4 star hotels, locally owned Average Tour Price: $2,377 Top Regions: Asia, Africa, Europe, South America Other Brands: Peregrine Commonly compared with G Adventures » Intrepid Travel is all about 'real life experiences.' With a name meaning fearless and adventurous, Intrepid offers nothing less than big travel adventures -- such as an 11-day hike through Papua New Guinea. However, Intrepid is broad-based enough to offer varied experiences such as food tours in Greece, complete with a visit to a Kalamata olive grove. What Makes Intrepid Travel Stand Out? Responsible travel Industry experts Authentic experiences Small groups Intrepid believes that with great travel experiences comes great responsibility. They are focused on responsible tourism which includes not only treading lightly but also making a positive impact on the destinations they send travelers to. As a Certified B Corp since 2018, Intrepid donates to grass root projects around the world, are a carbon-neutral business and are committed to animal welfare. Travelers can rest assured when they travel with Intrepid because they will be in the hands of industry experts. Intrepid partners with local leaders to be guides for travelers. This gives travelers first hand experiences from someone who knows the area well. Above all else, Intrepid strives to get its travelers off the beaten path and under the surface of the local culture. To accomplish this, group sizes are small, maximum of 16 on most trips. This allows for more use of local transportation and lodging, along with fostering cultural immersion. Intrepid also employs local English-speaking leaders who act more as a resource for local exploration than do typical 'guides,' shepherding groups from one place to another. Who Will Enjoy Traveling With Intrepid Travel? All ages All types of travelers Cultural enthusiasts Intrepid is one of the early pioneers of the "adventure"-style guided trip. Despite its informal beginnings and emphasis on younger, highly adventurous travelers, Intrepid has expanded to a global company with a broad range of trips to fit all ages. Intrepid divides its small-group trips into three separate styles of travel, all priced accordingly. "Basix," for budget travelers, keep inclusions to a minimum and offer plenty of free time. "Original" journeys offer more included activities and hotels, while "Comfort" trips offer luxury experiences that include the highest level of included activities and standards of accommodation, as well as roomier vehicles. No matter what kind of traveler you are, there is a style right for your specific desires. The age range on Intrepid tours varies widely from tour to tour, and they are welcoming to all ages. The only exception to this are their 18-29 themed tours which are specifically for that age group. Intrepid travelers have a real sense of adventure - whether this means hard adventure, or simply going deeper off the beaten path. Interacting with locals is an important factor when you travel, as is gaining a unique cultural perspective. A sense of fun is also essential, whether it means going out at night with your tour mates, trying new foods, or exploring the local markets. Which is better? Intrepid Travel or G Adventures? Commonly compared, both G Adventures and Intrepid Travel specialize in culturally immersive and off-the-beaten-path experiences. They are top companies to consider if you enjoy local & authetic travel and value having lots of free time during the itinerary. See our ultimate guide to decide which is right for you: Intrepid vs G Adventures, full comparison » Top Destinations Originally focused on small group adventure tours to Asia, Intrepid has expanded rapidly over the years, while maintaining its classic, adventurous, and immersive style. Today Intrepid Travel offers more than 1,000 different experiences in over 100 countries, on all seven continents. Regions with the most trips include Asia, South America, Africa, and Europe. Does Intrepid Travel include flights? While all your internal transportation is taken care of, often utilizing traditiona local methods such as tuk-tuks in Thailand, international flights to and from your home and the tour destination are not included. Their travel specialists can recommend where to look for flights however. Intrepid Travel Style Intrepid enjoys using local, unique forms of transportation. You might find yourself traveling by felucca in Egypt or in a tuk-tuk on the best Thailand tour of your life. Accommodations, which could range from guesthouses to home stays, are also locally owned, allowing a more authentic taste of the region while contributing to the local economy. There are a few broad travel styles to choose from when deciding on an Intrepid tour: 1. Basix - Budget travelers who don't mind, and in fact prefer, simple accommodations - camping and homestays with basic amenities, and crave a lot of free time for exploring independently will love these tours. Public transportation is used exclusively so pack light! These trips often attract a younger crowd who love the idea of throwing a backpack on, keep plenty of room for the unexpected in their schedule, and allocate their travel funds towards spontaneous bus tickets and street food instead of museum tours and 5 star restaurants. 2. Original - These trips take the backpacker spirit of local immersion, incorporating all the benefits that come with going with a planned itinerary. This style is called "Original" because it's the type of travel that put Intrepid on the map...pun intended. Accommodations are still simple and budget minded - often homestays are used to give you a true sense of place, personality, and culture. Mostly public transportation is used. 3. Comfort - Intrepid is known for the active adventure style of travel and these trips keep that mentality, with a few more creature comforts thrown into the mix. You can expect higher luxury accommodations that include a wider variety of included amenities, transportation is mostly private, though you can still expect to use some public transport, as is the Intrepid way. More meals are included in the trip price, and more group activities - which means a bit less free time to explore on your own. Why Choose a Tour With Intrepid Travel? Intrepid is a good tour company if you don't mind foregoing some creature comforts for a truly authentic, local experience. If you enjoy meeting locals when traveling, sampling new and exciting foods, and traveling in mixed-aged groups of 10-16 people, Intrepid could be a good fit for you. It's important to note, sometimes "ample free time" can be a blessing and a curse. It sounds great on paper, but if you're looking to maximize your dollar and your vacation time, be sure you understand the implications of having a lot of free time during your itinerary. For some travelers this is an absolute requirement, but for others it can be tough to branch off and explore independently - you also need to make sure you allocate enough travel money for independent meals. The tour leaders are great resources of information for how to spend your free time, but if you like having a full day scheduled from breakfast to dinner, Intrepid may not be the best company for you. Lastly, if sustainable and responsible travel is important to you, Intrepid has poured millions of dollars into local economies, and has a very strong emphasis on responsible travel. So you can feel good knowing that your money helps support some of the innkeepers, vendors, and communities that you'll meet along the way. Is Intrepid Travel Safe? Yes, Intrepid is a very safe company to travel with and they take the safety of their tour goers very seriously. In response to Covid-19, Intrepid has reduced their group size to an average of 10 people. Their guides have been fully trained on new sanitation requirements and Covid-19 health and safety guidelines. They have also implemented flexible booking options. General Covid-19 Travel News Some countries are beginning to reopen to international visitors, with entry restrictions, while others have remained closed. Keep checking back regularly to keep up to date with the frequently changing situation of the coronavirus. Want more information about travel safety and the coronavirus? Read about where it's safe to travel to in 2020 >>
Read more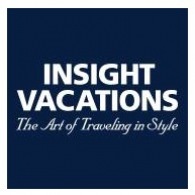 Premier
Average Price
$ 340 per day
Operator Type
Mixed Land & Cruise
Trips in Patagonia
8 Tours in Patagonia
Anonymous
Our tour guy Andrew was amazing!
We enjoyed the trip and our tour guide was great.
Excellent trip
Personal service a definite Plus+++++++++.
The personal touch was amazing. Margaret and john Luke are to be complemented. As a somewhat elderly and physically challenged person it felt definitely cared to and assisted.
Editorial Review: Enriching the lives of curious travelers since 1978, Insight believes incredible travel is more than visiting amazing destinations, it's about the connections you make and how you spend every moment, from authentic experiences that enrich the mind to stylish hotels that rest the soul. Superior Dining and Dining Choices An array of delicious dining experiences will enrich your journey. Each tour is infused with flavor, whether you're being welcomed into the workspaces of chefs, taking your seat at acclaimed restaurants indulging in a curated selection of dining options that delight your palate to your choosing. Premium Comfort Travel on luxury coaches that feature double the legroom and personal space of a regular touring coach are customized for smaller groups. Bathroom facilities, device chargers, tray tables and drink holders complete this superior on-road experience. This level of comfort continues with our trusted 5 and 4-star accommodation partners, complemented by many relaxed morning starts and itineraries with a slower, leisurely pace. Hand Selected Experiences Go beyond sightseeing. Insight tours are filled with fascinating facts, interesting locals and special access, perfect for curious travelers who are looking for attention to detail. Enjoy personal anecdotes from Local Experts, historians and those in the know, and indulge in insights into culinary traditions and enlightening cultural experiences be it through music, dance and stories. Personal Services With your Travel Director taking care of the details and your every need, you're free to indulge at the moment and savor each destination. Their experience, passion and knowledge of the intricacies of each city, town and region allows them to help create your perfect journey, with your liking and interests in mind. Who Will Enjoy Traveling with Insight Vacations? 50+ Food and wine loves Inquisitive and curious travelers Affluent travelers Top Destinations Insight Vacations offers premium motor coach tours throughout Europe including the UK, North America, South America, Asia, and African destinations. Why Choose a Tour with Insight Vacations? Tour in style at a relaxed pace Unique Insight Experiences Average group size 35-40 Deliciously authentic dining Stress-free travel with a Travel Director to guide you The Insight Vacations tagline is "the art of touring in style". They take this idea seriously both pre-trip and while you're on the ground. If you're looking for luxury beyond the silk sheet stereotype, consider Insight Vacations. Everything is planned out to the letter, groups are small, and you experience personalized service and passionate travel guides every step of the way.
Read more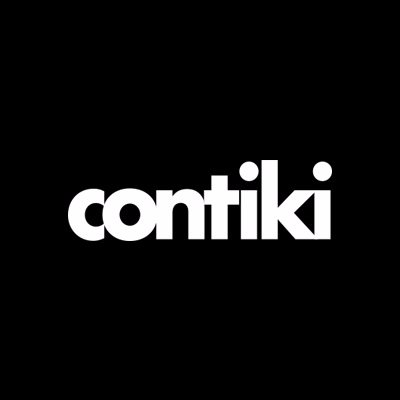 Preferred
Average Price
$ 192 per day
Operator Type
Mixed Land & Cruise
Trips in Patagonia
3 Tours in Patagonia
Hands down the best trip I've ever had! #LoveContiki #EuropeanMagic
The team we had was excellent! David and Stacey really make a great team and catered to our every need. They were on top of their game and went out of their way for the group.
An amazing experience. You should definitely book your trip now!
This is my second Contiki and the same time two years in a row. I had the luxury of making a friend on my Contiki in Scotland last year whose birthday was the day after mine and we took this trip together. I am planning to do another next year. Africa was absolutely incredible. Dean was an amazing tour guide who really enjoyed getting to know his guest and wanting them to enjoy the things he loves. You can talk he is passionate and knowledgeable. It was so kind of them to the cooking class, the lodge, and Dean to help my friend and I celebrate our birthdays while we were there! Africa is beautiful. The game drives and cooking class were two of my most favorite experiences.
Anonymous
Easy & convenient to book.
Since 1962, Contiki has been a leader in providing exceptional global experiences for 18-35 year olds. What Makes Contiki Stand Out? Contiki offers tours curated by travel experts and specifically designed for 18-35 year old travelers. They pride themselves on creating lifelong memories among international groups of like-minded travelers. They offer a comprehensive selection of trips, over 300 of them, all over the world including transport, accommodation, included activities and free time. Their product range spans three different styles based on the pace of the trip: Discovery Plus, In-Depth Explorer, and Easy Pace. Make sure to read the details of each trip and choose the right one for your travel style. Who Will Enjoy Traveling with Contiki? Is Contiki only for 18-35? Yes, Contiki is specifically for travelers between the ages of 18-35.Sociable, spontaneous, and easy-going travelers who are between the ages of 18-35 will definitely love the Contiki travel experience. These are trips for those young people who travel for the sheer joy of meeting locals, experiencing the nightlife, relaxing in the sun, and pounding the pavement for the next unique local gem. Having a good time, being active, and spending less time in museums is something to expect on a Contiki tour. If you're the kind of young person who likes meeting a lot of new people, are excited to try new things, Contiki could be a good choice. Contiki trips are very much about being young and having fun - so you might miss a particular cultural attraction in favor of a group decision to instead explore a local market or neighborhood not in the guidebooks. Contiki tends to attract partiers more than bookworms. The guides and groups are generally warm and welcoming. Top Destinations Contiki offers 300+ trips in over 50 countries. They are especially popular for young travelers looking to explore Europe and Asia. Other top regions include Latin America, Australia, and New Zealand. Contiki Travel Style Contiki trips keep budget very much in mind when designing their trips. Expect a mix of 2 to 3-star hotels, guesthouses, and hostels on most trips. Contiki uses a mix of private coaches and public transportation to get around. The Contiki travel style is designed to allow for spontaneity - appreciate and get to know the culture through immersive activities, outdoors adventures, and local gems, off the tourist path. Contiki trips can be found across a variety of travel themes and styles: Active: specially designed to get the adrenaline pumping Beach Vacations: get ready for a tropical getaway Christmas Tours: experience European Christmas Markets Detour Mini Adventures: immersive getaways with incredible local hosts. Hiking & Trekking: work up a sweat in some of the most beautiful locations in the world Island Hopping: glide from paradise isle to paradise isle New Year's Eve Tours: Ring in the new year abroad Pride Trips: Go all out for Pride in some of Europe's most out-and-proud cities Safari: There's nothing on earth quite like an African wildlife safari Short Breaks: Trips under 7 days Ski Holidays & Snowboarding Trips: Our ski trips are a perfect mix of thrills and serenity. Small Group Tours: the perfect balance between social travel and small groups Solo Travel: 70% of our travelers join our trips solo, so you'll travel with like-minded young people who want to make friends, experience new things and create lifelong memories Why Choose a Tour With Contiki? Contiki is a great choice for younger travelers looking to socialize with others during their trip. All of their travelers are between the ages of 18-35, and creating memories and becoming a part of something together are the primary reasons for traveling with Contiki. Groups are a mix of people from around the world including US, Canada, Australia, and the U.K. They have over 60 years of experience leading cultural tours in different parts of the world and have a wide range of options to choose from.
Read more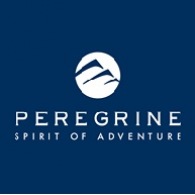 Preferred
Peregrine Adventures
#13 Pick of 75 Patagonia Tour Companies
View Profile
Average Price
$ 396 per day
Operator Type
Group Tour Operator
Trips in Patagonia
9 Tours in Patagonia
Expect I'm not the only one
they are 'fair weather friends' I did not receive so much as an email advising of changes in the cancellation policy, discovered when I contacted them to cancel. I now receive automated emails/msgs as I attempt to work through this. The email states I may contact them on 31 July to discuss the matter!....4 months away. I'm absolutely stunned by how shoddy this outfit is....who knew?! Out of pocket $4000. Expect I'm not the only one.
Highly Recommended
Currently experiencing "Cruising the Thai Islands" with Peregrine and I am loving everything! The local knowledge and immersive experiences are second to none and our guides are extraordinary
Highly Recommended
Currently experiencing "Cruising the Thai Islands" with Peregrine and I am loving everything! The local knowledge and immersive experiences are second to none and our guides are extraordinary
With Peregrine Adventures, 'anywhere is possible.' Based in Australia, Peregrine has led small-group, 'soft' adventure-style trips worldwide for over 30 years. It was one of the first operators to employ local leaders, a practice that is now widespread in guided travel. What Makes Them Stand Out? While considering itself an adventure travel company, Peregrine promises to "smooth down the bumps and rough edges." In short, it's more about soft adventure with added comforts than roughing it. Group sizes are kept small, with no more than 16 travelers per trip. Its philosophy is that while "seeing the famous sites is a must, it's those memories of wandering through a little village or sharing dinner with a local family that leave a lasting impression." The small-group aspect allows for more time to absorb the nature of the places visited, and to make a minimal environmental impact on them as well. Who Travels With Them? While Peregrine is a global company, many of its travelers originate from Australia and New Zealand. However, their groups can be geographically diverse, with most travelers 50+ years of age. Where Do They Operate? Peregrine offers a wide variety of exciting global destinations, with 200 trips across 80 countries -- spanning from Egypt to Turkey to Canada trips! The company is perhaps best known for its Himalayan trekking excursions to far-flung destinations including Nepal, Bhutan, and Tibet. It was a pioneer in high-altitude trekking and these trips remain among their most popular today. How Does it Work? Most travel is by private, air-conditioned minibus, but you might find yourself on a houseboat in Kerala, India, a tuk-tuk in Sri Lanka, or a mountain lift on the best Switzerland tour you've ever experienced. Lodging and dining is at smaller, locally run hotels and restaurants. You might also dine with locals from time to time, and stay with local families or at campsites as well. Why Travel With Them? Peregrine is a good choice if you're looking for a bit of a softer landing with respect to transportation and accommodations but still crave an authentic, off-the-beaten-path experience. If you're looking for more individual travel, Peregrine will craft independent journeys, arrange self-guided walking and cycling tours, or arrange private group and tailor-made trips. It's your choice. Peregrine also helps support various community and conservation projects via its ties with the Intrepid Foundation. Tweets by PeregrineSpirit
Read more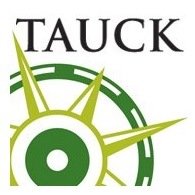 Average Price
$ 675 per day
Operator Type
Mixed Land & Cruise
Trips in Patagonia
2 Tours in Patagonia
Nine Tours and Done
Sad to see a once good tour company stumble and fall into mediocrity. That's Tauck post-Covid. My May 2023 tour of Normandy, Brittany and the Loire Valley was done on the cheap by Tauck, yet cost me thousands of dollars extra as a solo traveler on a special small-group tour. 

5-star hotels switched to 3 and 4 (without any compensation or explanation)… many more meals "on your own"… lots of "self-guided" tours of museums and chateaux and castles we knew nothing about… airline quality "rubber chicken" dinners, not in hotel restaurants, but in sad and isolated business convention spaces… poorly-trained newer Tour Directors (like the one on this tour) with limited experience traveling outside her tiny Canadian village or dealing with people from diverse backgrounds. She even confessed that this was a second gig job that took her away from her own business back home! You get what Tauck pays for, but unfortunately, not what YOU pay for. 

Speaking to a "Guest Relations" agent was comically pointless. She tried to make everything my fault, which I now understand is par for the course with the "new" post-Covid Tauck. Please reconsider spending huge amounts of your hard-earned money on a tour company that has lost its way and no longer delivers.
Still Spellbound by the Grandeur of Alaska
Focused on the amazing wildness of Alaska without worrying about the mundane details. Expert, low-key tour director made everything look easy. Excursions enhanced appreciation for the history, terrain, wildlife, peoples, boom and bust cycles that make Alaska so unique. Clear view of Denali, great weather, days 'at sea' with binoculars in hand! Most Memorable Moment: Flightseeing, Tundra Wilderness tour (clear Denali, rare wolf sighting and grizzlies in distance), crossing Prince William Sound (sea-otters, orcas, stellar sea-lions, and more), Hubbard Glacier calving, Glacier Bay entire day, Whale Watching out of Juneau, and bald eagles everywhere!
Tauck/Aon terrible travel insurance
Tauck partners with Aon for travel insurance. We bought this insurance through Tauck specifically to cover us in case of a positive for test for Covid and could not go on the cruise. Three days before the trip, one of us tested positive with very mild symptoms. We contacted Tauck and they agreed to refund 1/2 of the tour cost and the insurance would pay for the other half. When we called the insurance they said they required a PCF test. The test was taken and came back positive. Two months later they denied the claim because we didn't go to a doctor. That was not necessary or practical. We had proof of Covid. Tauck is not willing to help. This was the insurance they recommended and sold to customers. We have now read many reviews of terrible service from Aon. Why is Tauck a partner to this company and not willing to help their clients? BEWARE. Terrible customer service.
Founded in 1925 by Arthur Tauck, the company has blossomed from a New England motor coach tour agency to offering trips throughout the world -- by land (including rail), sea, and sometimes by air (private air charters, helicopters). But it remains a Tauck family-run business, now in its fourth generation. Quick Facts Founded in 1925 Luxury travel with a friendly touch Small groups, large groups, river cruises Solo friendly Average tour price is around $6,000 p/p Unique partnerships: BBC Earth, offering science themed nature tours, Ken Burns journeys in the US What Makes Tauck Stand Out Long legacy Classic destinations Several types of itinerary, from cruises to family trips All inclusive pricing Themed trips "No grouches or pessimists" was the plea in a 1920s newspaper ad for a small tour group. From that small automobile taking curious, adventurous New Yorkers along dusty roads through beautiful New England, Tauck has come a long way, now offering guided tours throughout the world. They look upon their legacy with immense pride, as well they should. Arthur Tauck was an immigrant who pulled himself up by bootstraps and engenuity, and his name represents a supreme, classic and classy tour experience. Tauck is a long-established high-quality tour operator with a strong reputation as one of the top companies offering upper-mid-range to luxury group travel and river cruises for the 50+ crowd. While its staple has been European and North American land tours, Tauck has been increasingly expanding into special family trips, exotic locations, and recent award-winning European river cruising. Who Will Enjoy Traveling with Tauck? Families 50+ River cruisers History buffs Pricing is virtually all-inclusive -- no additional options that can run up costs are offered during the trips, yet this is not a place for the true budget traveler. Though they offer several different types of tours, from family vacations to river cruising, attracting and serving a diverse customer group, the legacy of tradition and comfortability appeals largely to older and middle aged travelers. Solo travelers are very welcome on Tauck trips, and pay a low single supplement. Numerous specifically solo friendly tours are offered. You'll meet romantic singles, or simply independent minded travelers, of all ages. Large family or friend groups could find a great fit at Tauck. Particularly because if your group is 11 people, the 11th travels for free! Because of Tauck's impressively wide reaching themes and styles for families, having several different ages will be easier to entertain than they might be with other companies. They even have dedicated "family river cruises". So if you're considering a multi-gen family reunion or have a large group of friends with various ages, Tauck could be a good choice. Top Destinations Tauck destinations include all seven continents -- so whether you're trying to plan an Iceland vacation or looking to take a trip to Canada, consider Tauck! Special themes may include food and wine, North American national parks, fall foliage, solo travel, African safaris, "Culturious" travel (for culturally curious baby boomers), "Bridges" (for families), and "Events," which are considered once-in-a-lifetime travel experiences. These may feature a trip to the Kentucky Derby or journeys based around themes of Ken Burns films, with a chance to meet Burns himself. Tauck Travel Style Tauck's travel style is all about seeing destinations in comfort, yet with a strong sense of adventure and desire to see different sides of the destination - from local life to culturally immersive activities. Land tours are where they began, and they offer hundreds of different tours of various lengths around the world. Typically accommodations are in comfortable 3, 4, and occasionally 5 star hotels. Tauck has an award winning river cruise line, covering a variety of European rivers. They strive to create an intimate setting, where customer service is not compromised. Small ship cruises use 40- to 264-passenger-size yachts and expeditionary vessels that can visit small islands and other locations that big ships cannot. The staff is known for its attentiveness and individualized service. Among Tauck's unique partnerships is a special connection with the BBC Earth, through which they offer what they call "Earth Journeys". These explore the natural world with emphasis on being outdoors learning the fascinating earth science behind stunning nature and wildlife. Tauck is a luxury minded brand, and their prices do tend to sit in the upper budget range. Think an average price between $5,000 and $7,000 per person. That said, they strive to reflect a friendliness and openness, and steer away from any kind of "stuffy" feeling. Their trips are comprehensive and full of enriching cultural activities, while also appreciating the value behind enjoying a cocktail hour before heading into dinner. Why Choose a Tour or River Cruise With Tauck? Tauck has an impressive array of travel styles and tours, suitable to numerous types of travelers. They are especially popular with large family groups and corporate groups, as well as very friendly to solo / single travelers. A renowned, award winning, and well established company, they seamlessly marry innovation with legacy - sticking to their roots while continuing to create unique offerings. Some of its biggest growth has come on water, where Tauck operates a fleet of seven European river boats and a number of small ship cruises. Their customer service, attentive and knowledgeable guides are definitely a key component to their popularity. Tauck offers something for just about everyone. Covid-19 Updates Tauck has an internal "Global Response Team" that is poised and ready for responding to the unexpected, from extreme weather events to outbreaks. They have implemented stringent safety requirements for their trips going forward, training guides on enhanced protocols and health screening practices. Guests will be required to wear face coverings on all outings.
Read more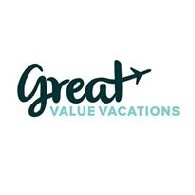 Preferred
Operator Type
Group Tour Operator
Trips in Patagonia
1 Tours in Patagonia
Amazing trip to Greece with GVV!
Our trip to Greece with Great Value Vacations was amazing! It was so nice to have everything all scheduled and booked ahead of time for us. Will definitely travel with GVV again!
Being able to select our own B&Bs
Being able to select our own B&Bs
I want a call back regarding the…
I want a call back regarding the several complaints I made while on the vacation booked. Worst experience ever!
Great Value Vacations provides pre-packaged, competitively priced vacation itineraries suitable to all traveler types. They are owned by DH Enterprise and Associates, Inc. What Makes Great Value Vacations Stand Out? Professionally planned itineraries Flight & car rental available Local insights Budget minded Unlike traditional guided tours, Great Value Vacations provides professionally planned packages for independent travelers booking a vacation. Everything from flights to car rental is available through the Great Value Vacations booking process. Itineraries are designed by locals, so you can get a true sense of local authentic living while on your vacation. Their packages are competitively priced, and designed by an extensive network of travel experts. You can choose from among several types of trip and their reviews speak for themselves in customer satisfaction. Accommodations and activities are hand selected by their local experts or the "feet on the street" as they call it. They choose only the highest quality places to send you and your travel companions. Who Will Enjoy Traveling with Great Value Vacations? Independent planners Budget travelers All ages Travelers who want a fully vetted itinerary and the peace of mind that comes with having all components taken care of will love the experience of a Great Value Vacations package. Because of the great variety they have available, families, older travelers, and young professionals can all find something suitable on Great Value Vacations. It's important to note that these trips are not a traditional group tour or private tour, with a guide. If you are looking for a different kind of packaged pre-set itinerary with a fellow group of travelers, we recommend checking out a few different group tour companies first. These packages are great for independent minded travelers who still like the idea of a professionally planned itinerary, with unique experiences and activities, but plenty of free time. Great Value Vacations is also great for having all services in one place - including visa information, flight booking, hotel booking, and car rental. Great Value Vacations is also a great options for budget travelers. They partner with various deals sites like Groupon to provide ongoing deals and specials (although the voucher system might be a bit complicated). Top Destinations Great Value Vacations operates tours in Africa, Asia, Europe, and The Caribbean. Travel styles include everything from all inclusive resort experiences, to quaint Bed & Breakfasts, to fully escorted tours, to rail journeys. Great Value Vacations Ireland trips are quite popular, particularly now as Ireland has remained open to travelers during the Coronavirus pandemic. You can find several different affordable independent and self drive Ireland packages through Great Value Vacations. Similarly, many American travelers are considering domestic travel for the next vacation. Great Value Vacations United States trips are a great choice for keeping the budget low and finding fun unique ways to explore your own backyard. Great Value Vacations Travel Style Adventurous Local culture Active Flexible Driving The Great Value Vacations travel style is about convenience coupled with confidence - for an unforgettable adventure. Most of their packages involve driving, and their rental car availability is comprehensive as well as a big part of the value when using a Great Value Vacations package. Itineraries include detailed directions, all your hotel information, and other important documents are available within 30 days of your booking. You are required to print all necessary documents provided to you via their Traveler Portal. Most packages include a few guided day tours and several activities ranging from cultural to active. There are several vacation types and themes to choose from that are available through Great Value Vacations. These include everything from Luxury to Self Drive Vacations (which is one of their most popular). Why Choose a Tour with Great Value Vacations? For the ease of booking a package all in one place, Great Value Vacations is a top choice. Their packages have the propensity to be a bit standard, however given that they are created by local experts - all itineraries bring a little something special to the itinerary. You'll definitely see the important sites, as well as get some locally immersive hidden gems. They bring all facets of planning travel into one place, at a competitive price, taking care of all the factors that can make planning travel stressful. They have an easy to use online booking system, eliminating the need for you to take any extra steps. It's important to note that some travelers may find the Great Value Vacations booking model a bit convaluted. They are very much geared toward budget travelers which means you can may see them listed on sites like Groupon or other deals aggregators. Great Value Vacations Covid-19 Travel Update In response to the uncertainty surrounding Covid-19, Great Value Vacations is currently postponing all bookings, based on the travel date, current news, and country travel policies. This precaution is in place at least until November 2020 and will likely be extended beyond that. At this time any current bookings with Great Value Vacations remain non-refundable.
Read more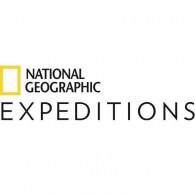 Preferred
National Geographic Expeditions
#20 Pick of 75 Patagonia Tour Companies
View Profile
Average Price
$ 714 per day
Trip Prices
$ 6,195 – $ 6,195
Operator Type
Mixed Land & Cruise
Trips in Patagonia
1 Tours in Patagonia
Inconsistent information, No Refund
We booked a National Geographic expedition Holland and Belgium by River. The promotional literature promised a 14-day deposit refund window. The "invoice" was marked "non-refundable" deposit. We completed the National Geographic Traveler Information. About 8 days later we received the "Travel Agreement" to be signed. We both approved and signed the National Geographic documents. A Cruise Line Travel agreement was enclosed but had no signature line. This document contained language which was unacceptable. We submitted the signed NatGeo documents. The following day we canceled the trip due to the unacceptable Cruise Line language. Cancellation was made 12 days after booking and no deposit was returned. We were told on the phone that the refund deadline was triggered by the 14 day window OR signatures on the Travel Agreement which ever came first. This was NEW information. To date, we have received NO refund of our $1000. We cancelled our trip within the advertised 14 day window.
Highly recommend! It was a trip of a lifetime!
We had not had the pleasure of traveling with National Geographic and was not sure what to expect. The trip went beyond what we could have possibly imagined! The staff were attentive and the guides were knowledgeable. There was not a time that we felt unsafe or that our needs were not being met. The trip was very fast paced which allowed us to experience each destination. Their timing was perfect with scheduled excursions and meals. We took the trip in October 2019 and then COVID entered our world and brought our trips to a stand still. I am now planning some trips for this year with hopes of a healthier world to travel!
Cancel my trip but no refund
This company canceled my trip due to COVID but failed to refund all money so I am out $1500 for Lindblad portion, and will never travel with NatGeo again. They have lost my trust as a company that puts travelers best interests first.
In 1999, National Geographic launched their own tour company component: National Geographic Expeditions. Since then they have expanded to offer trips on all 7 continents in over 60 destinations. Recently they partnered with G Adventures to provide even more variety to their devoted customers. What Makes National Geographic Expeditions Stand Out? Multiple modes of travel Expert guides and photographers After hours and special access to sites With National Geographic, you can travel by small, expedition-style ships; classic train journeys; land tours; active adventures; photo tours; family-oriented trips; or private, independent expeditions based on your desires and budget. Wherever you go with National Geographic, which has been in the tour business for 15 years, you can expect doors to open: entry to research sites, archaeological digs, private homes or special events. Many expeditions are accompanied by a National Geographic expert or expert team who share their knowledge and passion for a region and help make each experience enriching and unforgettable. Who Will Enjoy Traveling With National Geographic Expeditions? Photography enthusiasts All ages Adventurous minded Nature lovers History buffs Life long learners National Geographic is one of those special brands that has managed to successfully straddle the line between "your grandfather loves them" and "your eighteen year old sister loves them". They cover a wide range of topics, themes, and travel styles, with the educational aspect always prevalent yet not overbearing. If you love feeling like an explorer and an adventurer when you travel, and love learning about the world from experts in a variety of fields, National Geographic is the perfect place for you. This is a company for those who want to dig deeper, like getting the inside story from multiple perspectives - historical, cultural, political, economic, scientific and more. National Geographic trips are great for families, and you can choose a private tour or a family friendly group, where hands on activities will widen your children's worldview in innumerable special ways. National Geographic trips are also extremely popular with photographers - novice photographers will enjoy their photography-centric tours, while many dedicated hobbyists can be found on their other trip styles as well. If you're the kind of traveler who sacrifices the space for a pair of shoes in your suitcase for another lens or photography accessory...you'll be right at home on a trip with National Geographic Expeditions. In the same way that National Geographic magazine has always inspired and furthered conversation and discourse, so too do their trips. The spirit of learning about the world is intertwined in every itinerary, so if you consider yourself a lifelong student, you should definitely consider traveling with National Geographic Expeditions. Top Destinations National Geographic Expeditions go all around the world, and cover almost every travel style imaginable. One might think they have a favoring of the more "exotic" locations but an impressive number of United States and European tours are offered as well as farther reaching destinations. National Geographic Expeditions in the Galapagos are especially popular. Regardless of where you travel, you will be sure to get off the beaten path and discover unique cultural landmarks, meet interesting people, and enjoy a sense of adventure. Small-ship expeditions, done in conjunction with Lindblad Expeditions, can take you to Antarctica, the Galapagos and points beyond. Classic train journeys include the Trans-Siberian and trains through India, Spain, and Switzerland. Active adventures might take you hiking in Bhutan or meeting Berbers in Morocco. Land tours could take you to Tanzania, Peru or the Grand Canyon. National Geographic Expeditions Travel Style The travel style with National Geographic Expeditions has an aura of old fashioned exploration with a modern twist. National Geographic Expeditions is a family friendly outfit, offering a wide range of prices and trip styles. Trips vary from mid range budget to higher. Physical level is usually light to moderate. By virtue of their longstanding presence in the world, National Geographic has a wide reaching global network to lean on for incredibly unique and authentic lodging options, knowledgeable guides, and VIP access to historical and archaeological sites. They have several broad travel styles you can choose from: Land Trips - National Geographic Land Trips are immersive explorations, often covering nature and wilderness points of interest such as national parks. They also dive into ancient cities and cultures, with trips exploring everything from monks in Burmese mountainside temples to the lives of nomadic Mongolian peoples. Most trips are around 11 days and physical level is between light and moderate, with some trips featuring moderately challenging hikes in various altitudes. River Cruises - a relatively new addition, Nat Geo now offers around 7 river cruises in Europe covering the Danube, Rhine, and Douro. Currently they also have 1 river cruise in Asia, along the Irrawaddy. These trips are typically between 7 - 11 days and feature wine tasting, history tours, and very light physical activity. Private Expeditions - If you and your family, significant other, or a few close friends are looking for a more intimate travel experience than a group of strangers, Private Expeditions are a great way to travel. These trips are customizable, and can be crafted to perfectly suit your interests and dates. Photography Trips - National Geographic has consistently featured award winning travel photography. They run regular contests for those inspired by the thousands of groundbreaking and historic photographs taken by journalists and travel photographers around the world. On National Geographic photography trips you can actually learn tricks of the trade from real-world photographers and improve your skills. Train Trips - Travel was revolutionized with the implementation of the railroad, allowing people to travel in what was then a rapid pace from destination to destination. Today this ideal has been flipped on its head, and train travel is a leisurely paced excursion allowing time to relax and appreciate the slower meandering through beautiful countrysides. National Geographic train trips cover the classics, such as the Trans-Siberian railway and the Rocky Mountain railroad. Accommodations are comfortable, around a premium level, with options to upgrade. Active Expeditions - For those who enjoy a bit more of an adrenaline pumping and active travel experience, National Geographic also has trips for you. These trips feature multiple active outings, such as kayaking, hiking, and caving. Expect to explore the outdoors covering unique natural phenomena and gaining insight into how and why the landscape has been shaped the way it has. These trips also feature cultural insights, just to a lesser extent. Family Expeditions - National Geographic is the perfect company to travel with when you have curious and adventurous youngsters eager to see the world. They will learn about other cultures, people, food, nature and wildlife from experts with "cool jobs" that might even inspire lifelong interests and perhaps influence a career. These trips are specifically designed to be hands on, allowing everyone to get involved and learn about how things work. Private Jet Trips - For a luxurious and more lengthy travel experience, nothing beats a Private Jet tour. A dedicated team will be with you, and you'll experience all the best that National Geographic has to offer from local guides to premiere accommodation. These trips are in a very high budget range, but if it's in your wheelhouse - it's a superb way to travel and cover a lot of ground. Journeys - Part of a partnership with G Adventures, these trips are adventurous and immersive small group excursions imbued with the spirit of National Geographic. The best of two top travel worlds! Why Choose a Tour With National Geographic Expeditions? When you travel with National Geographic you are participating in and contributing to a spectacular legacy. Over the years National Geographic has cultivated a reputation for being about cultural exploration, scientific advancement, and broadening perspectives. Their travel experiences are perfect for anyone wishing to get back to the roots of what adventurous, experiential travel really means and enjoy discovering the world from multiple angles. Really one of the best parts about traveling on a tour with National Geographic Expeditions is the sheer breadth of knowledge, personal and professional experience their guides bring to the table. They help provide richly detailed context, historical information, and dive into the details of local life, by showing and doing as well as explaining. You the traveler will have the true experience of getting to know a place from the inside out. If that wasn't enough of a reason, proceeds from your trip price go towards supporting National Geographic's ongoing nonprofit work in conservation, exploration, education, and cultural preservation.
Read more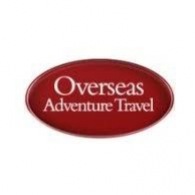 Overseas Adventure Travel (O.A.T. Tours)
#19 Pick of 75 Patagonia Tour Companies
View Profile
Average Price
$ 290 per day
Trip Prices
$ 5,295 – $ 5,295
Operator Type
Mixed Land & Cruise
Trips in Patagonia
1 Tours in Patagonia
Trip of a Lifetime
Our recent Tanzanian Safari was indeed the trip of a lifetime. Saw the big 5, met the wonderful locals and spent 5 days in the Serengeti. Saw many lions, zebras, giraffes and other wonderful animals. Spent time with local school children who were so welcoming. Put this trip on your bucket list!
My favorite OAT adventure
I went to this adventure with my sister-in-law and we had the absolute best time! Our guide were all amazing and our trip leader Martin was exceptional! My sister-i-law had a fall the day we were to meet our group and Martin helped us navigate the urgent care, got her stitched up and stayed by our side until she was tucked into our room. What a waRead more about review stating My favorite OAT adventurey to meet your trip leader but also we knew we were set up with a caring and kind man from the start! This was a truly unique adventure with large cities and also the most serene scenery on earth! I write this in the mist of the recent pandemic and hope that as soon as this all settles down we can take another trip with OAT. It will be hard to match this trip but we will try!
Be careful
Booked for July and gave them $12,000. They talked us into early arrival and then come back to us a two months later saying we can't offer. We have to keep our airlines a day early and now need to find transfer and hotel on our own. Would cancel but would lose $2,000 trip insurance. They talked us into us to arrive early and now cancelling and saying you are on your own. Can't imagine what else will go wrong.
Founded in 1978, Overseas Adventure Travel specializes in small group and small ship adventure tours. Overseas Adventure Travel (OAT) is now part of the Boston-based Grand Circle Corporation, which also includes Grand Circle Travel and Grand Circle Cruise Line. Quick Facts Founded in 1978 Very welcome to solo travelers - Free or low single supplement Average Tour Price - $4,538 Average Tour Duration - 15 Days Small Groups - between 10 and 16 travelers, max of 24 on small ship cruises Travel Style - Culturally immersive and local experiences. Walking between 3-6 miles a day Age Range - Primarily 50+ What Makes Overseas Adventure Travel Stand Out? Solo traveler friendly Cultural immersion Grand Circle Foundation Overseas Adventure Travel is solo traveler friendly. They offer free or low single supplements. OAT understands that solo travelers desire to follow their own schedule, desires and needs. They help handle all the details to make sure your trip is affordable, easy and enjoyable. A major focus of OAT is cultural immersion. Travelers can expect to visit local schools, churches, and homes (where you might be treated to a home-cooked meal). Experienced guides -- all fluent in English -- lead groups off the beaten path when possible. OAT strives to give back to the world they send travelers around. A portion of all proceeds goes to the Grand Circle Foundation, which supports cultural and educational programs in the countries visited. Who Will Enjoy Traveling With Overseas Adventure Travel? Ages 50+ Solo travelers Cultural enthusiasts OAT specializes in small group tours around the world serving Americans aged 50 and older. They appeal to the old fashioned - the fact that they still offer a physical catalogue is testament - and their travel style reflects an appreciation of the classics coupled with an adventurous spirit to explore each destination deeper and from a local perspective. Overall, prices fall into the moderate range, and are especially a bargain for solo travelers, who can save substantially by not having to pay for single supplements. Accommodations are designed to be both comfortable as well as unique and in keeping with the local spirit of the destination. If your hostelling days are over but you feel too adventurous for a standard hotel, OAT will be a great company to travel with. OAT travelers are those with a passion for culture. They don't just want to see a destination, they want to experience it. For these travelers, spending a day in a Maasai village in Kenya, eating dinner with a local family in Chile's oasis town and interacting with local musicians at the bustling Libertad Plaza in San Salvador, Belize is a welcomed adventure. Top Destinations OAT operates tours all over the world, specializing in remote, off the beaten path destinations. African safaris are an especially popular offering, though you can also travel to Japan, India, Peru, Iceland, Vietnam, Albania, or Morocco, to name just a few of its far-flung destinations. OAT also runs small-ship cruises through the Galapagos, on the Amazon, and along the Turkish coast. OAT Travel Style With Overseas Adventure Travel you'll find a combination of transportation and accommodation styles, but all with an element of comfort. Groups are small, with a max of 16 (24 on small ship cruises). Accommodations vary, but generally favor being local and non-traditional over a basic centrally located hotel. Their exact words are "emphasis on authenticity, rather than amenities". Their style is all about unique and meaningful cultural interaction. While you'll learn the history and see the famous sights, their true focus is about people and connections. This means you'll enjoy meals with local families, like you're just a friend over for dinner; visit schools and see the amazing work being done in small communities. The visceral understanding and perspective that comes from learning to cook traditional meals and make traditional crafts is what you'll find on an OAT tour. Why Choose a Tour with OAT? OAT offers a unique up close and personal experience, guaranteeing that its groups will never exceed more than 10-16 travelers. A spirit of spontaneity is part of what makes traveling with OAT special, as they strive to take advantage of every interesting opportunity during a trip. Traveling with Overseas Adventure Travel allows for an in depth cultural travel experience in comfort. Many opportunities exist for travelers to find deals, and it's a great way to meet new friends in a similar age range. If you traveled extensively in your youth and are not ready to slow down, but perhaps are looking for a few more logistical ducks to be taken care of for you, OAT could be the perfect fit. They offer a variety of options for more independent minded travelers, as well as ample free time to explore and plan your own adventure during cruise port stops and on their group tours. Alternatively, if this is your first travel experience, OAT will be a great starting point. You'll gain cultural insights, meet locals, as well as hit on all the best tourist sites that provide cultural and historical context to your destination. Overseas Adventure Travel Covid Safety Precautions Through December 31st 2020, Overseas Adventure Travel is offering Risk Free booking. You can transfer your departure with all change fees waived. Some countries are beginning to reopen to international visitors with entry restrictions while others have remained closed. Stay up to date and see a full list of which countries are open »
Read more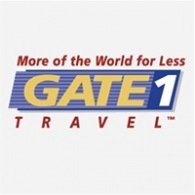 Discovery Tours by Gate 1
#42 Pick of 75 Patagonia Tour Companies
View Profile
Average Price
$ 473 per day
Operator Type
Group Tour Operator
Trips in Patagonia
2 Tours in Patagonia
I think this was our best Gate 1 trip yet!
I think this was our best Gate 1 trip yet! Sites and activities were wonderful. Our tour manager, Paul, was absolutely great. His pride and enthusiasm for his country, as well as his broad ecological and historical knowledge, made the trip interesting and informative. I also appreciated the activity level which was higher than most trips.
Our Mexico trip was our 14th Gate 1 trip
Our Mexico trip was our 14th Gate 1 trip and it was perfect as usual. Baccho, our tour manager, was excellent, attentive to our needs, and filled almost every minute with great activities and additional optional walking tours.
A section of Gate 1 tours, Discovery Tours provides immersive cultural experiences for budget minded travelers. What Makes Discovery Tours Gate 1 Stand Out? They are dedicated to keeping their travel groups small (max 22) in order to provide a culturally rich experience that everyone on the tour can enjoy to the fullest. They stress the intimate and immersive nature of their itineraries which visit unique destinations around the globe. Their focus on small groups allows them to offer interesting and off the beaten path activities and accommodations, as well as a high level of personalized attention from the guides. Who Will Enjoy Traveling with Discovery Tours Gate 1? Groups are international, typically attended by the 35-50+ age range. This is quintessential small group travel. You'll have a dedicated professional guide - often a local - and an expert in the country. If you enjoy a well rounded tour that focuses just as much on meeting locals and visiting off the beaten path spots as on the tourist highlights, then a Discovery Gate 1 tour would suit you nicely. The balance of sightseeing to more unique experiences means their a great option for first time travelers or a repeat visit to a country you want to see again. Tours are budget conscious - many activities are included with some optional excursions available for an extra fee allowing you to somewhat cater your own experience. Top Destinations Discovery Tours travel to multiple countries around the world in the Americas, Europe, Asia & the South Pacific, the Mediterranean, and Africa. Discovery Tours Gate 1 Travel Style Gate 1's Discovery Tours brand, combines the budget mindfulness of Gate 1 with the exclusivity of their Signature Collection to provide an immersive, culturally rich small group travel experience. Group size is no larger than 22, and typically the average is more like 12-15 people. This allows for much more intimate and unique experiences when it comes to meals, accommodations, and activities. It also means there is more room for spontaneity, such as stopping the bus to hop out and enjoy a local market before continuing on to your next destination. Many activities and excursions are already included in the itinerary, which is relatively unusual for these more budget minded travel options. That said, not all excursions are included - which gives you the flexibility to pick and choose how you'd like to spend your time. A lot of activities during the tour are designed to be hands on, providing a real glimpse into the culture. Ample free time is provided as well, where you can spend some time exploring on your own. While you will hit the major sites, the balance is definitely more heavily weighted on off the beaten path experiences - meeting locals and enjoying a more authentic view of the destination. Why Choose a Tour with Discovery Tours Gate 1? This is a group tour experience for people who have an adventurous spirit but are looking for a nice balance of being taken care of and independence. Each trip offers a number of optional sightseeing tours for purchase, to further provide context to your destination. Or you can choose to explore on your own. If a small group tour experience almost anywhere in the world is what you're looking for, give their extensive list of itineraries a browse.
Read more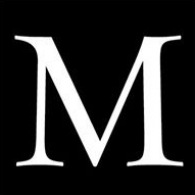 Monograms
#35 Pick of 75 Patagonia Tour Companies
View Profile
Average Price
$ 231 per day
Operator Type
Mixed Land & Cruise
We had great tour guides
We had great tour guides. And we saw lots of monkeys. Our hotels in La Fortuna and Monteverde were not good as I would have expected from Monogram. The Magic Mountain was a very nice property. But breakfast was average at best. Our room wasn't checked before we arrived. We had to change rooms. The safe box didn't work and the toilet seat was broken. Our room at the Monteverde Country Lodge had no hot water the first night. And the rooms don't have heaters. So they were very cold.
Won't refund my money …
I booked a trip to Australia and New Zealand for my husband and me for October 1, 2022. A month before the trip, Monograms cancelled the trip. Now they won't refund my money so I can book the trip with another agency. There's not even a way to call people in finance to see what the problem is. I can't pay $16,000 for a trip and turn right around and pay $16,000 more. Why should it take six weeks to send me a refund? It sure didn't take six weeks to process when I had to pay the money. I'll never book anything with these folks again. They're impossible to get on the phone. There's lots better companies in which to book. Don't use these folks.
Good xperienceTour guide was very knowledgeable and…
Tour guide was very knowledgeable and very pleasant and helful.9
Monograms, one of the Globus family of brands, offers classic vacation packages to many of the world's most popular destinations. The company has many years of experience creating packaged tours and is based in Colorado, USA. What Makes Monograms Stand Out? It can be difficult to find a company that successfully marries two seemingly disparate ways of travel: independant or self guided and classic group travel. But at Monograms this is exactly the task they have set for themselves, and their positive reviews and large variety of products would seem to say they do a solid job. With Monograms there is no need to choose between self guided or group travel. You can personalize your experience as well - an important element for many of today's travelers. Themes include Family travel, Food & Wine, Cruises, and Active. Monograms prides themselves on the all-inclusive nature of travel planning, pre-organizing everything from your airport transfer to your activities and meals. They also provide a Local Hosts program, which is basically like an in-destination concierge. Who Will Enjoy Traveling With Monograms? Monograms is ideal for travelers who don't love group travel but also highly dislike the stress of arriving in a destination and having to plan everything themselves. It's for the traveler who wants the freedom of a private couple or family getaway and the comfort of a local guide who can assist with everything from restaurant recommendations to skipping the line at major attractions. Monograms is Globus' mid-tier brand in terms of pricing and thus travelers span across many different age groups. Many couples choose Monograms for a romantic trip to places like Italy and France, although they also offer specialized packages for families. Most Monograms packages are a mix of group sightseeing tours and independent exploration. This can result in some very large touring groups when visiting popular tourist attractions like the Louvre in Paris, for example. However, most of their trips still afford some level of flexibility to explore a destination on your own terms. Top Destinations You can travel with Monograms to many different locations in Europe, Australia, Asia, South/Central America, and Africa. Perhaps their most well-known destination is Italy, and they also offer some unique trips to Australia, specifically to areas other similar tour companies don't operate. Monograms Travel Style At Monograms, their travel style is about providing you with a no hassle private vacation, catered to your interests. Everything from honeymoon vacations to family vacations are available through Monograms. When you use Monograms, you can elect to have the help of a travel agent, or book a pre-planned package. Why Choose a Monograms Tour? For a well rounded trip, designed for you, and with an attentive local host there to make your journey as seamless and stress free as possible, Monograms is the perfect company. These tips are mostly private, so ideal for families, couples, and honeymooners - though during some days on the itinerary you will join up with a larger group for guided day tours Monograms is all about providing personal touches, and arranging a trip for you that matches your travel style. Providing some personal input and likes / dislikes / must sees is going to take your Monograms tour from "ordinary" to extraordinary, so these trips are best suited to travelers who like to be involved with planning the itinerary.
Read more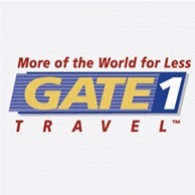 Gate 1 Travel
#34 Pick of 75 Patagonia Tour Companies
View Profile
Trip Prices
$ 5,999 – $ 8,899
Operator Type
Group Tour Operator
Trips in Patagonia
42 Tours in Patagonia
Uncaring and Greedy Company
I'm very disappointed in Gate 1's lack of empathy and flexibility in allowing rescheduling of a trip to a Muslim country the week after the recent attacks in Israel. There have been many active protests and government support of Hamas at the destination. Visits to mosques and Jewish religious sites were included in the tour and no additional security was being offered by Gate 1. I was more than willing to postpone my trip or apply my total payment to another future trip. Instead, I lost over $4000 for the trip, airfare, excursions and transfers and was not given any other option but to forfeit more than 90% of my payment. I was also misled (by two separate agents) to believe that I would be refunded my airfare minus a $250 penalty. Instead, I now have a credit for a sum uncertain with no way to access it with an airline that only goes to one destination. The tragic events in recent days should warrant the ability to make changes in travel plans without excessive penalties. Gate 1's policies are unreasonable given the unprecedented times we are living in.
I have been on 12 gate 1 trips, many guest I meet are repeat gate 1'ers
I have been on 12 gate 1 trips, they provide excellent value, great 4 star hotels, well informed tour guides, all for the lowest prices that I have found.
Very disappointed with Gate 1
Very disappointed with Gate 1. We're scheduled to tour Egypt in November. However, due to the the conflict that's happening now with Israel in Palastine/Gaza and the West Bank, we are justifiably concerned about our safety. Our trip is fully paid, but we had humbly requested to reschedule for a later date to travel (Not asking for a refund) just to reschedule. Unfortunately for us Gate1 outright denied our request disregarding our concerns. The Arch insurance that's offered through Gate1 essentially only covers Gate1.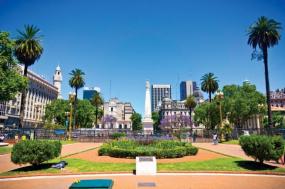 Founded in 1981 with three employees and based in suburban Philadelphia, Gate 1 now employs more than 200 people worldwide with offices in 20 countries, ranging from Hungary to Cambodia, Argentina to Israel. What Makes Gate 1 Stand Out? Escorted tours & river cruises Good value High quality guides Gate 1 offers a variety of tour packages and river cruises around the world, promising to provide exceptional value for the price. They focus on North American travelers who seek "high quality, yet affordable" guided trips, with accommodations ranging from superior tourist to moderate deluxe class. They have a lot of different choices when it comes to destinations, durations, and inclusions. Most tours have additional offerings for meals, activities, and excursions available for additional fees. Traveler reviews for Gate 1 oscillate between 5 star and 1 star experiences. Those that have had an excellent time cite the tour pacing, guides, and extensive sightseeing opportunities as positives. Those for whom these same factors contributed to a negative experience may have had higher expectations than is available or offered for the competitive budget prices that Gate 1 is known for. Who Will Enjoy Traveling With Gate 1? All ages Low to mid budget travelers Those open to simple accommodation and meal plans Gate 1 is the perfect travel choice for families, couples, and friend groups seeking a cost efficient journey. As Gate 1 is a strictly budget minded brand, it's important to be fully aware of the trade-off when you choose to travel with them. You will see a lot, and be out and about visiting several sites - however keeping costs low is one of their main priorities. This means hotels will be basic, meals won't be 5 star, and your coach will have fewer amenities. In addition tours with Gate 1 feature several optional add ons and sightseeing tours, not included in the base price. Average tour price is around $2,000, often less. If you're flexible, open minded, and are interested in maximizing your sightseeing above all else, Gate 1 could be for you. Knowing what to expect is key for enjoying the trip to the fullest. Top Destinations Gate 1 trips cover much of the world, including destinations in North, Central, and South America, Europe, Africa, and Asia. Itineraries focus on the top sights, historical attractions, and national parks. Gate 1 Travel Style In a nutshell, the Gate 1 travel style is "see a lot for a little". Hotels and accommodations are usually 3 star hotels. Expect basic comforts, with fewer amenities available. However if you're the kind of traveler for whom a bed and some coffee in the morning is a fine trade-off for busy days outside and tons of sightseeing, the trade-off will be worth it. You will be met on the ground with a dedicated tour leader, available to assist throughout your travel experience. Escorted group bus tours are a big part of their business - between 24-42 people. These coaches are again, more utility focused than amenity focused, but you will be comfortable. And in general bus tours take frequent stops to allow for stretching legs and using of facilities. Gate 1 also offers small group tours (with a maximum of 22 people), river cruises on two continents, independent city stays and fly and drive packages, rail packages, customized vacations, and combination bus/cruise tours -- something for almost everyone interested in a budget vacation. Why Choose a Tour With Gate 1? For the budget traveler, Gate 1 is a fantastic choice. They offer several types of trip package to choose from, including rail, river cruise, and small group tours, at competitive rates. Their escorted tours are extremely popular, and customers repeat trips with them regularly. While Gate 1 is the primary brand, and they are all about giving a positive and packed international travel experience on a budget, other brands associated with Gate 1 are more premium focused. These include the Signature collection, offering luxury tour options and smaller groups.
Read more
Average Price
$ 319 per day
Trip Prices
$ 5,959 – $ 5,959
Operator Type
Mixed Land & Cruise
Trips in Patagonia
1 Tours in Patagonia
Honest feedback
Meet and greet was horrible!! We did not introduce ourselves, food was bland, only 1 glass of wine- totally different from the EF tour that I took after this tour. The last dinner was also bad- it was October fest and we were in a beer hall that was so hot, crowded, noisy- we could not hear each other. The tour guide did the best that she could. Don't waste your money on the Dachau tour- it was written that it was guided and it was not. We were given headsets and no guide. I feel that it was false advertising and would like a refund. Hotels were very good- nicely located. Tour guide and bus driver did a very good job.
Beware of Globus Travel
Back in June my wife and I planned a lifetime bucket list adventure to the Middle East through the Globus company Avalon Waterways. The trip included Egypt, Jordan, and other surrounding area of the Middle East. My wife and I were part of a group of 14 committed tourists assembled by our travel consultant for a trip arranged and supported by Globus owned Avalon. Fast forward to Saturday October 7th and a horrible war breaks out between Hamas militants and the state of Israel placing the entire region on heighten alert. Naturally given the increased danger and State Department warning to any American potentially traveling in the region we approached as a group Globus/Avalon through our travel adviser asking to please reschedule our trip during a time of greater peace in the region. Much to our surprise and dismay Globus/Avalon refused to address any sort of travel credit or rescheduling of our trip and instead chose to keep everyones paid in full money with a "Too Bad" from their corporate representative. Globus/Avalon chose to prioritize corporate profit and greed over protecting and sheltering their travel clients from a horrible war zone in which people were being slaughtered, women raped and infants decapitated. After reading this you have to ask yourself do you really want to plan travel with a company that blatantly choses money and corporate profits over the safety and welfare of their travel clients.
Very well organized but a little too…
Very well organized but a little too fast paced! Guide very knowledgeable and interesting. A bit of a tease and fueled a need to go back to explore more! Accommodations ideally located and I enjoyed the variety. Some excursions a little touristy but mostly worthwhile.
Preferred
SmarTours
#17 Pick of 75 Patagonia Tour Companies
View Profile
Average Price
$ 259 per day
Operator Type
Mixed Land & Cruise
Trips in Patagonia
1 Tours in Patagonia
Epic Journey to Africa with SmarTours
Epic Journey to Africa with SmarTours Smartours was amazing in Africa. We had a great tour guide. 5 Star hotels and transportation. We embarked on many safari adventures across Africa. We had the incredible opportunity to witness the magnificent "Big Five" animals, including lions, rhinos, elephants, buffaloes, and leopards. We even had the thrilling experience of walking alongside wild lions and riding an elephant named Coco, accompanied by guides armed with rifles and shotguns for our safety, protecting us from lions, leopards, and poachers. Enchanting us with its grandeur, the mesmerizing Victoria Falls in Zimbabwe and Zambia, known as the "Smoke that Thunders," captivated our admiration as the largest waterfall in the world. Embarking on a journey along the Zambezi River proved to be a thrilling adventure, as we came across the majestic hippos that call its waters home. Additionally, we were fortunate to behold the majestic Table Mountain in South Africa and set out to daringly swim with sharks. On our Journey to ALL 7 Continents, our travel experiences have taken us to incredible places all around the world. It is a matter of great pride for us to declare that we have traveled to every single Continent on Earth, placing us among a select group of fewer than 500,000 individuals throughout the entire span of human existence who have accomplished this feat. During our extraordinary journey spanning all seven continents, we had the incredible opportunity to visit remarkable destinations: - The majestic Grand Canyon. Flying over an active volcano in a helicopter and embraced the thrill of skydiving. Niagara Falls - We explored the historic remnants of the Berlin Wall and immersed ourselves in the charming atmosphere of Nyhavn and visiting The Little Mermaid. - In China, we marveled at the vastness of Tienamen Square and were in awe of the awe-inspiring Great Wall of China. We had the opportunity to visit the Shanghai Tower, which is the second tallest building in the world, and experience its impressive height firsthand. - Down in the Land Down Under, we indulged in the wonders of the Great Barrier Reef and enjoyed a memorable hot air balloon ride over the picturesque outback, where we even caught sight of kangaroos. We even partook in Cane Toad races. - We embarked on a journey to the mystical Machu Picchu, ventured deep into the enchanting Amazon Jungle, cruised along the mighty Amazon River, and admired the iconic Christ The Redeemer statue. We were fortunate to witness the breathtaking Iguazu Falls from both the Brazilian and Argentinean perspectives. Renowned as the second largest waterfall globally, Iguazu Falls captivated us with its sheer magnitude and natural splendor. - We braved the extreme elements of the coldest, driest, and windiest place on Earth—the untouched Frozen Tundra of Antarctica. We conquered the treacherous Drake Passage twice, braving the notorious Drake Shake and its towering 21-foot waves. It is renowned as one of the world's most perilous waterways. Exploring Antarctica provided us an opportunity to witness first hand the breathtaking ice formations, observe penguins, seals, whales and birds in their natural habitat. On March 17, 2023, at 3:45 pm, we achieved a significant milestone by officially landing at Orne Harbour in Antarctica, thus completing our mission to set foot on all seven continents. We had a heart-stopping thrill when our Arch-Nemesis, an Antarctic Fur Seal, nearly attacked us.
Just Say No!
Jan 2020, three of us booked the Enchanting Peru trip for Sep 2020. The trip was cancelled due to the pandemic and the bankruptcy of SmarTours. They were the only tour company that I did business with that went bankrupt. On Feb 3, 2021 SmarTours sent me an email confirming my $300 credit for future travel. For three people that's a total of $900. On May 15, 2023, Theresa Meyer, Co-President emailed me to use my credit and "to invite me to travel with us again." I responded to the invitation and offered a creative, Win Win solution, please use our $900 to book a day tour for us with one of their business partners. Theresa ultimately responded, "Unfortunately this is not something we can do. All of our partners are B2B and do not directly work with customers on individual day tours or excursions. It sounds like the best bet would be to transfer your credits to someone who is interested in going on one of our full trips. You may all transfer your credits to anyone you like. If they book their own airfare independently, we have several trips that come in under $2000 per person, inclusive of guide, entrance fees, hotels and transportation, covering anywhere from 7 to 13 days. Which is an incredible value. We do not offer any tours for only $300 or $900." Well I thought SmarTours was a business that used business partners which is B2B. In the time she took to craft that response she could have gone on Viator, GetYourGuide, or TripAdvisor to book a day tour for us. I do not recommend using this tour company.
Egypt tour was great
The tour was geat, great accomodations, tour gides very helpful and ,hotels great cruise ship excellent , everthing was great
Founded in 1996, smarTours promises its customers the "Best Travel Bargains" by offering mostly all-inclusive guided tours throughout much of the world. What Makes SmarTours Stand Out? Airfare included Affordable trips Numerous ways to save Local guides Destinations around the world SmarTours offers affordable tours along with great itineraries. Included in the price of all their tours is international airfare from the U.S., first-class hotels, sightseeing excursions, and English-speaking local guides. SmarTours draws a large repeat business, taking travelers to such far-flung destinations as Thailand, Morocco, Japan, Peru, Patagonia, India, and Australia. Who Will Enjoy Traveling with SmarTours? Budget travelers Social travelers History and culture lovers Travelers who love traveling and care about experiencing the destination above all else - tourist sites, history, and culture - will love the feel of a SmarTours trip. These tours are definitely for the budget minded - SmarTours offers numerous deals and specials throughout the year, and provides many other ways you can save money as well, including referring your friends and being a repeat SmarTours traveler. Trips are comfortable and well guided, if not luxury or especially unique in tone. Airfare is included, which is a major selling point for SmarTours travelers. SmarTours is perfect for the traveler who wants to get the most out of their travel experience, in terms of inclusions and time spent exploring the sites, both with a guide and with free time. If you are looking for a more cultivated, personalized experience, the SmarTours focus on keeping costs low doesn't always allow for this. That said, this is budget travel that strives to appeal to a wider range. SmarTours caters to all ages that are looking for good prices. They are largely popular amongst middle aged, 50+ travelers, and families. Top Destinations SmarTours travels all over the world, including Africa, Asia, South America and Cuba, Western and Eastern Europe, and the Mediterranean. Diverse itineraries are available in each destination. SmarTours Travel Style Large coaches River and small ship cruises Except for its cruise offerings -- primarily river cruises as well as Greek Island and Galapagos cruises -- transportation is generally by bus. Group sizes can reach 40 and beyond, but may also be smaller depending on the popularity of the trip. SmarTours will design custom trips for groups with at least 25-30 travelers. Accommodations are between value and premium, comfortable with a step above basic amenities. You won't spend much time in your hotel, as SmarTours makes the focus about the travel experiences on the ground. They care about ensuring that you have as much time as possible to explore with the guide and on your own. Why Choose a Tour With SmarTours? SmarTours is a complete bargain package for budget minded travelers. If you are looking for an unbeatable value, don't mind a large group and want tours focused on exotic destinations, then SmarTours is a perfect choice for you.
Read more
1-15 of 15 Providers Shown
15 Provider(s)
X
Unlock Member Savings
In order to see Travelstride Select deals you must sign in. We've negotiated with many of the world's best travel companies to save you money! Get the best experiences, save up to $700 per person, and be a hero to your travel companions!
We respect your privacy and take great care to protect your information. By joining you agree to our Privacy Policy and Terms of Use.
With FREE membership you:
Save up to $700 per person!*
Access private deals and offers
See personalized trip recommendations
Save favorite trips
See member program details
What is Travelstride?
Travelstride is the top community marketplace for tours, local getaways, adventure packages, and tailor-made vacations.
Now you can find, compare, and share trips from 1,000+ operators and expert trip planners. Unlike most travel agencies and websites that only show options from large companies that pay big commissions, we show you all the options we can gather, and we're adding more all the time. We want you to have all the available information to find your perfect trip, no matter who it's with. Whether you're looking for a short weekend getaway or a multi-country expedition, you can find it on Travelstride. About us.
Use Travelstride to:
Search thousands
of itineraries and match your style and budget.

Compare local
experts with renowned tour operators side by side.

Read reviews
by travelers and experts.

Save money
as a Travelstride member (it's free), with exclusive deals & rebates.
We are on a mission...
...to foster a community connecting travelers to wonderful places, people, & experiences. Learn more.
Got it