3010
Top Brochure of Antarctic Peninsula, Falkland Islands & South Georgia (Ocean Diamond) 2015 - 2017
Please note the tour price reflected on the brochure is subject to change. Due to seasonality, and taxes prices of the tour are subject to change without due notice. Please consult with the operator directly for the recent price.
No longer available. See new versions below.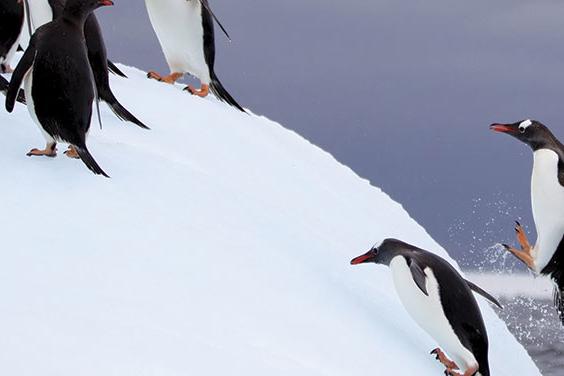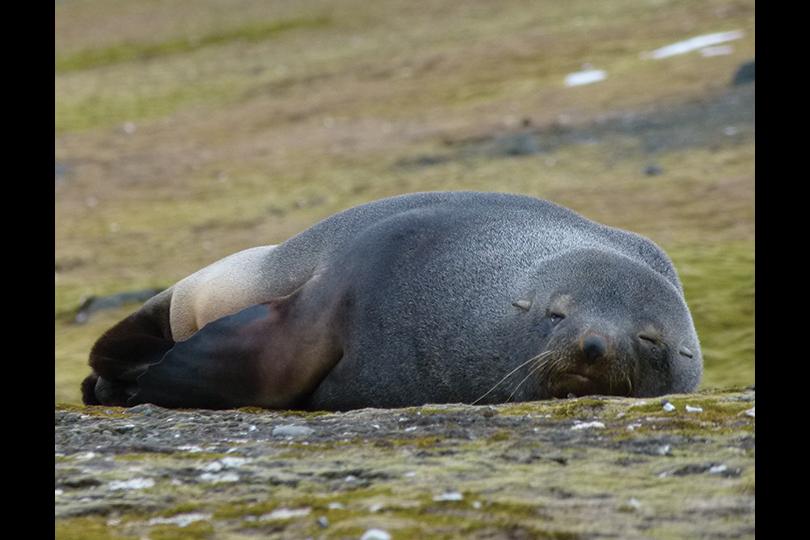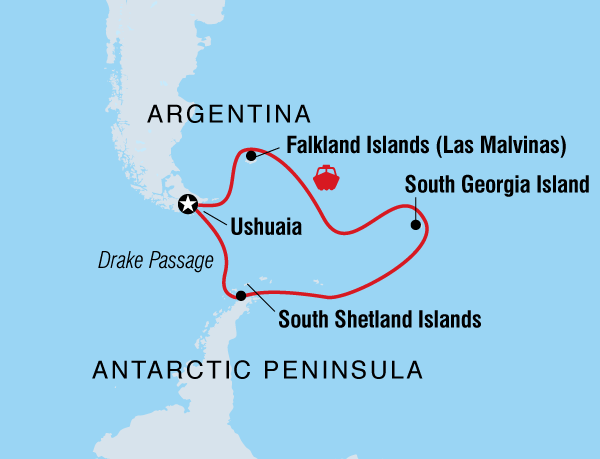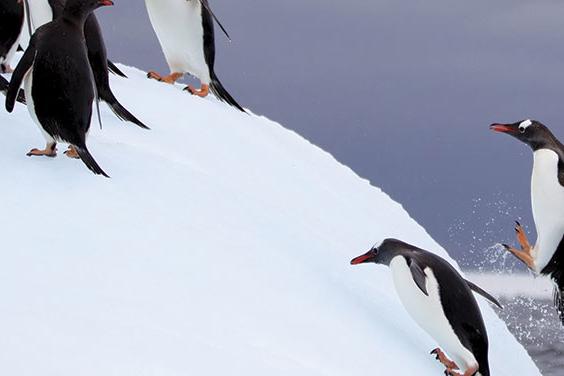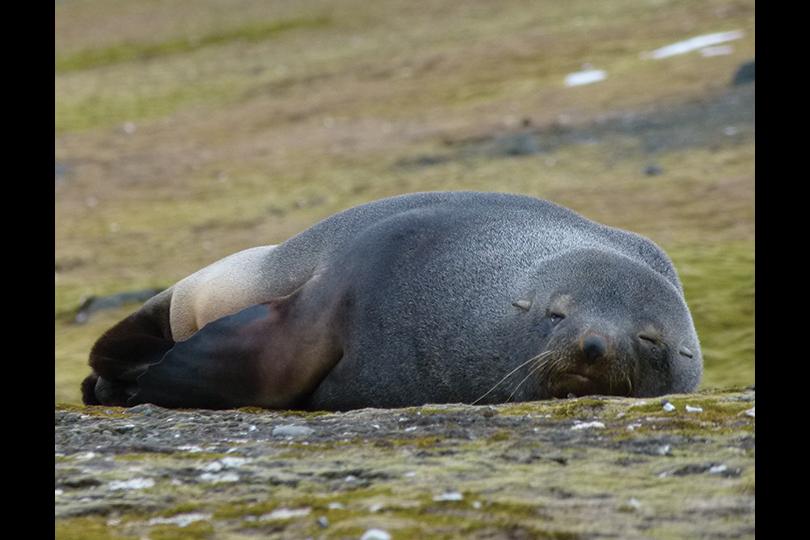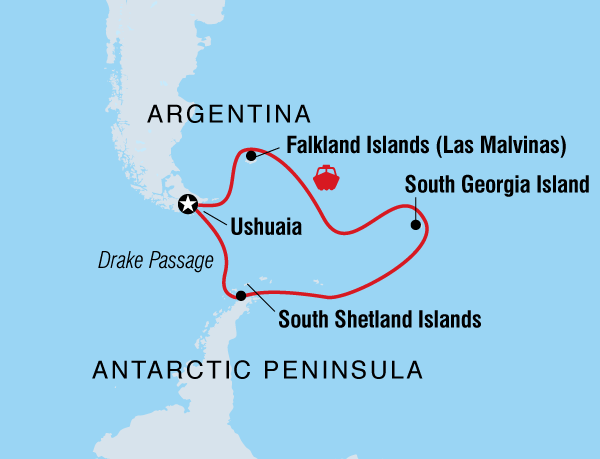 Antarctic Peninsula, Falkland Islands & South Georgia (Ocean Diamond) 2015 - 2017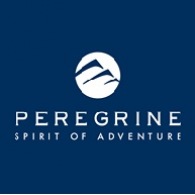 Preferred
Has very high quality customer experiences and demonstrated commitment to responsible travel practices.
read more
4.7 . Excellent
92%
Travel Style:
Array
Relaxed
Physical Level:
Normal generally flat walking in urban or suburban environments.
Very Easy
Lodging Level:
3 to 4 star western hotel equivalents. While not all lodging will be 'luxury' they will be quite comfortable by western standards.
Comfort (4*)
20 days
From:
$ 13,795
$ 690
/ day
Overview
Highlights (Bullets)
Journey through the historic Beagle Channel and Drake Passage, looking out for rare birdlife and whales with the help of your expedition team

The Antarctic Peninsula is teeming with marine and birdlife. Get up close to minke, humpback and orca whales or gentoo, Adelie and chinstrap penguins on regular Zodiac cruises and landings

Most people will never get the chance to see the snowy mountains, icebergs and glaciers of the Great White Continent. Explore the spectacular Antarctic Peninsula from multiple perspectives on daily excursions

Discover the remote landscapes, wildlife and rich history of South Georgia and the Falklands Islands

Optional activities such as sea kayaking or polar ice camping are available on selected voyages and offer unforgettable adventures. Book early, as these sell out fast
Short Description
Experience an adventure tour of Antarctica and explore the unique conditions at the end of the Earth. Embark from Ushuaia and travel through the Beagle Channel to the Falkland Islands, where a treasure trove of bird life and cheeky penguins put on a show on the rocky shores. Then head through the Antarctic Convergence on the way to South Georgia, and get your first taste of Antarctic life on this remote island made famous by Shackleton. Incredible icy bays, abandoned whaling stations and an abundance of noisy wildlife are just some of the sights to greet you before sailing further along the Antarctic Peninsular to spend days exploring the area on zodiacs, witnessing ethereal icebergs and soaking in the incredible landscapes and wildlife of Antarctica. Benefit from the navigational expertise and local knowledge of a professional crew and make the most of this once-in-a-lifetime experience.
Array
Itinerary Focus N/A
3 to 4 star western hotel equivalents. While not all lodging will be 'luxury' they will be quite comfortable by western standards.
Lodging Level Comfort (4*)
Flight & Transport Inclusions N/A
Itinerary
Day 1 Ushuaiai
Bienvenidos. Welcome to Argentina. Begin your Antarctic adventure with an overnight stay in Ushuaia, the southernmost city in the world and the capital of the Tierra del Fuego provence. Ushuaia is a relatively small city and is easy to find your way around. From Avenida San Martin, the streets run uphill and you can get a great view of the Beagle Channel from the top. If you arrive early you might also like to visit Tierra del Fuego National Park, which is located 11 km west of the city.
Day 2 Embarkation Day
Today board the ship and embark through the beautiful Beagle Channel, leaving Ushuaia behind you. The channel is rich in wildlife, so rug up and head out on deck. The expedition team may be able to point out penguins, cormorants, petrels and Black-browed Albatross in the sea and air around you.
Day 3 At Sea
While out at sea, there is plenty to keep you entertained. Browse the ship's library and attend a series of presentations by on-board experts about Antarctic marine biology, history, geology and ornithology. Armed with this new knowledge, your Antarctic explorations and interactions with wildlife will be all the richer.
Day 4-5 Falkland Islands
As you approach the Falkland Islands (Islas Malvinas), see a treasure-trove of birdlife emerge. Kelp Geese, rockhopper penguins and Magellanic penguins are native to the area, so use your newfound knowledge to identify the various species you come across. Depending on the weather, daily Zodiac trips will take you to various landing sites around the Falklands. Hike up rocky beachheads and socialise with the friendly local residents. POSSIBLE LANDING SITES AND WILDLIFE SIGHTINGS - FALKLAND ISLANDS CARCASS ISLAND The 8 km long (five mile) island, northwest of West Falkland, belongs to Rob and Lorraine McGill. It's a picturesque island, where songbirds nest among the luxuriant growth that covers the gently rolling landscape. The island is named after a Royal Navy ship, the HMS Carcass, which arrived in 1766. NEW ISLAND The most southwesterly island in the archipelago is about 13 km (eight miles) long and 800 m wide. The western side of the island is a cliff 183 m high, while the eastern side slopes to the sea. Tony Chater and Ian Strange hold ownership of the island, and have turned their respective portions into nature reserves. STANLEY The deep-water harbour of Stanley was the economic mainstay of the Falkland area in the 19th century. Sailing ships damaged while rounding Cape Horn called in for expensive repairs, and vessels carrying fortune seekers on their way to the gold fields of California and Australia often docked at Stanley as well. Stanley is as lively as it gets in the Falklands, and the future of the port may be bright if hydrocarbon deposits off the coast prove to be abundant. WEST POINT ISLAND The Napier family has owned this island since the 1860s. Black-browed albatross and rockhopper penguins nest on cliffs along the water's edge, and Commerson's dolphins are often seen in the water surrounding the island. The following Optional Activities are available to participate in, on some or all of the departures of this itinerary. These must be booked in advance (additional costs apply) and space is limited. KAYAKING – Our kayaking adventures are the best way to feel at one with the sea. Taken in small groups of maximum 16 people, multiple times per voyage, kayaking adventures are only conducted during calm weather conditions. Kayaking is open to all levels of experience, however kayaking in the polar waters is not suitable for novice kayakers. Beginners interested in kayaking should first take an introductory course prior to the voyage which includes how to do a wet exit. In addition regardless of your experience, we recommend you take part in some kayaking practise prior to the voyage to ensure that you are comfortable on the water in the icy conditions. INCLUDED OPTIONAL ACTIVITIES SNOWSHOEING - A novel way to experience the beauty of the polar landscape, and discover remote alcoves and hidden valleys. The rewards of walking atop the snow are well worth the effort, as we'll be able to visit new places that may be inaccessible on foot. This traditional means of transport across the snow comes from the indigenous people of North America. While you can appreciate a connection with the past, the snowshoes we use today are much lighter and more forgiving than the old wood-weave snowshoes used during the days of the North American fur trade.
Day 6-7 At Sea
More shipboard presentations over the few days will prepare you for upcoming shore landings and possible Zodiac cruises along the coast of South Georgia. You'll know you're in bona fide Antarctic waters when you cross the Antarctic Convergence – the biological boundary dividing Antarctica from the rest of the southern seas.
Day 8-11 South Georgia
Your first sight of South Georgia will be of snow-capped mountains. Keep an eye out for wandering albatross and giant petrels, and don't be surprised if you spot the odd reindeer. Although Antarctica has no native land mammals, reindeer were introduced in the early 20th century by Norwegian whalers. Over the next four days, planned activities include a series of landings at king penguin rookeries, abandoned whaling stations and the lonely gravesite of Sir Ernest Shackleton. As always, potential excursions are determined by weather and ice conditions. POSSIBLE LANDINGS AND WILDLIFE SIGHTINGS – SOUTH GEORGIA DRYGALSKI FJORD This is a photogenic and dramatic fjord, with sharp and jagged peaks rising out of the sea. Glaciation never reached the peaks of this fjord, giving it a unique landscape. GOLD HARBOUR The backdrop to this harbour is the hanging Bertrab Glacier. King and gentoo penguins call this place home, as do rowdy elephant and fur seals. GRYTVIKEN Only a handful of people live on South Georgia, a United Kingdom overseas territory. Two of them are curators of the South Georgia Museum, located in the former whaling station manager's villa. A church was built for the whaling community and is the only building in Grytviken that is still used for its original purpose. PRION ISLAND Robert Cushman Murphy named this island for the species of petrels seen here. Wandering albatross are also known to nest on the island. SALISBURY PLAIN One of the largest king penguin rookeries in South Georgia is located on Salisbury Plain. The Murphy and Lucas Glaciers flank the plain, creating a perfect backdrop for photographers. ST. ANDREW'S BAY Thousands of breeding pairs of king penguins nest at St. Andrew's Bay. It is the largest king penguin rookery on South Georgia and quite a spectacle to behold. Reindeer introduced by Norwegian whalers are known to feed on the grass in the area. STROMNESS This abandoned whaling station was in full operation the day that Ernest Shackleton and his companions staggered in after a 36-hour trek across the island. There is a small cemetery here, with the graves of 14 whalers.
Day 12-13 At Sea
Head south again, spending a few more education-filled days at sea en route to the South Shetland Islands and the Antarctic Peninsula. Armed with unlimited hot drinks and a warm parka, enjoy time on deck searching for wildlife.
Day 14-17 Antarctic Peninsula
Leaving South Georgia behind, head to the unique landscape of the Antarctic Peninsula. Changing conditions mean that each expedition is different, but your team will make sure that every day is memorable. Venturing out on the Zodiac, you might visit a penguin rookery and the historic harbour of Port Lockroy one day, and watch icebergs calve around Petermann Island the next. Perhaps take a 'polar plunge' in the freezing waters of Neko Harbour. The options for exploration are as vast as the Peninsula itself. POSSIBLE LANDINGS AND WILDLIFE SIGHTINGS CUVERVILLE ISLAND A gentoo penguin rookery is situated on the north end of the island on a rocky beach. Depending on the time of season you visit, you may see them building nests or attending to their chicks. Giant petrels and kelp gulls also breed on the island. DAMOY POINT If you're lucky enough to mail a postcard in Antarctica, you'll likely pass through Damoy Point. This is the northern entrance to the harbour on which Port Lockroy is located. DANCO ISLAND This small island, 1.6 km (one mile) in length, is easy to explore and home to gentoo penguins. Visit the marker of a former British Antarctic Survey hut and watch out for a variety of seabirds such as snowy sheathbills, kelp gulls and blue-eyed shags. ENTERPRISE ISLAND Located in Wilhelmina Bay, this island was once used by whalers. A Zodiac cruise around the island passes by a wrecked whaling ship. LEMAIRE CHANNEL This strait runs between Booth Island and the Antarctic Peninsula, and is one of the most scenic locations on the western coast, especially during sunrise and sunset. The 11 km (6.8 mile) channel may become impassable when ice fills the narrow passageway, so we'll hope for clear waters. MELCHIOR ISLANDS This is a group of low islands in Dallmann Bay, on which you may see male fur seals haul-out at the end of the breeding season to recuperate from their battles for supremacy. NEKO HARBOUR This bay was once used by the floating whale factory ship Neko. You may see some whale vertebrae used by resident gentoo penguins as shelter from the wind. There's an unmanned refuge hut here, erected by Argentina. Climb past the hut and up a steep slope for spectacular views of the glacier-rimmed harbour. PETERMANN ISLAND Here, near the Lemaire Channel, you can stand ashore and see the southernmost breeding colony of gentoo penguins. Adelie penguins, shags and south polar skuas also inhabit the island. The dome of the island rises 200 metres (650 feet) above the sea, offering a challenging hike for panoramic views. PORT LOCKROY Journey to Port Lockroy if weather permits. The harbour is on the west side of Wiencke Island. A secret base was built here during the Second World War as part of Operation Tabarin. It's now designated as a historic site, featuring a museum and the world's southernmost post office. Proceeds from your purchases here support the preservation of historic sites from the Heroic Age of Exploration. WATERBOAT POINT At low tide this historic point is connected to the Antarctic mainland. Zodiacs can be used to explore the area when the tide is in. Two scientists studying penguin behaviour lived in a water boat on the point from 1921-22. The remains of their camp have been designated as an Antarctic historic site. AITCHO ISLANDS This is a group of small islands, some still unnamed, situated in the northern entrance of the English Strait. You can often spot a great mix of wildlife here, including at the established rookeries of gentoo and chinstrap penguins. Southern elephant and fur seals are frequently hauled-out here too. BAILY HEAD Also known as Rancho Point, this area is a rocky headland on the southeastern shore of Deception Island. Chinstrap penguins build nests on slopes leading to a high ridge, which dominates a natural amphitheater and provides a superb setting for landscape photography. HALF MOON ISLAND This crescent-shaped island was known to sealers as early as 1821. Unlike the sealers who liked to keep their best locations secret, we're happy to bring you ashore on this impressive island. Many Antarctic birds breed here, including chinstrap penguins, shags, Wilson's storm-petrels, kelp gulls, snowy sheathbills, Antarctic terns and skua. HANNAH POINT Macaroni, chinstrap and gentoo penguin rookeries are located on the point, which is on the south coast of Livingston Island. Due to the rather congested area available to the nesting penguins, you can only visit here from 10 January onwards. PENDULUM COVE Hot geothermal waters are found along the shoreline of this cove, which was named after observations made in 1829 by a British expedition. You may see yellow algae and boiled krill floating on the surface because of the scalding hot water. PENGUIN ISLAND Antarctica has two flowering plants, both of which you can find on Penguin Island: Deschampsia antarctica and Colobanthus quitensis. Chinstrap penguins, fur seals and southern elephant seals use the island for breeding purposes. ROBERT POINT A nice spot for Zodiac cruising, this point was known to sealers as early as 1820. Chinstrap penguins, kelp gulls and pintado breed here, and whales may be seen in the surrounding waters. TELEFON BAY Your expedition team will point out where the most recent evidence of volcanic eruption on Deception Island can be seen. TURRET POINT Chinstrap and Adelie penguin rookeries are found on this point, which is situated on the south coast of King George Island. The beaches are often crowded with southern elephant, fur, and Weddell seals hauled-out on the rocks. WHALER'S BAY To reach Whaler's Bay, sail through the narrow passage of Neptune's Bellows. The bay was used by whalers from 1906 to 1931 and is part of a protected harbour created by a circular flooded caldera, known as Deception Island. Along with waddling penguins and lounging seals, you'll see the rusty remains of whaling operations on the beach. Watch for steam rising from geothermally-heated springs along the shoreline. YANKEE HARBOUR Gentoo penguins have established a rookery on this harbour, which is situated on the southwest side of Greenwich Island. You can also see an abandoned Argentine refuge hut and a huge glacier stretching along the east and north sides of the bay. An abandoned try-pot is all that remains of the sealing activity that brought men thousands of miles to seek their fortune.
Day 18-19 Drake Passage
Prepare for potentially rough seas as you journey homeward through the Drake Passage. This legendary waterway, named after Sir Francis Drake, separates the northern tip of the Antarctic Peninsula from South America, making for a scenic voyage back to the mainland. Spend your last days at sea appreciating the vast open waters and surrounding wildlife, using sturdy sea legs when up on deck.
Day 20 Disembark in Ushuaia
After a shipboard breakfast this morning, disembark in Ushuaia, where you'll be transferred to the airport for your flight home. Your Antarctic adventure comes to an end here. If you're booking a flight out of Ushuaia today, please ensure it doesn't leave before midday, in case you encounter delays coming into the harbour.
Availability
Price Per Day:
$ 690
per day
113 Peregrine Adventures Travel Reviews & Ratings
92%
Antarctic Peninsula, Falkland Islands & South Georgia (Ocean Diamond) 2015 - 2017
Company Reviews
Details
Group Size
Standard Group - 25 + people
Maximum Number of People in Group: 189
Accommodations
18 nights expedition ship,1 night hotel
Guides
Your voyage will be led by an experienced Expedition Leader. In addition, a number of experts will be on board to add knowledge of their field to your experience. This will include a Marine Biologist, Ornithologist, Glaciologist or Geologist, Polar Historian, Kayaking guide and Naturalist guides. Voyages offering other adventure activities will have additional specialist guides on board.
Additional Information
Finish point
Ushuaia

Array

Ushuaia

ARGENTINA
Trip ID#:
peregrine-GQMYD
0
https://tripsaver.travelstride.com/?utm_source=Travelstride.com&utm_medium=Native&utm_campaign=Product%20Details%20-%20Reserve%20CTA%2F%22Flexitrip%20Reserve%20Popup%22
1
TripSaver