4127
Top Brochure of Zanzibar Beach Break
Please note the tour price reflected on the brochure is subject to change. Due to seasonality, and taxes prices of the tour are subject to change without due notice. Please consult with the operator directly for the recent price.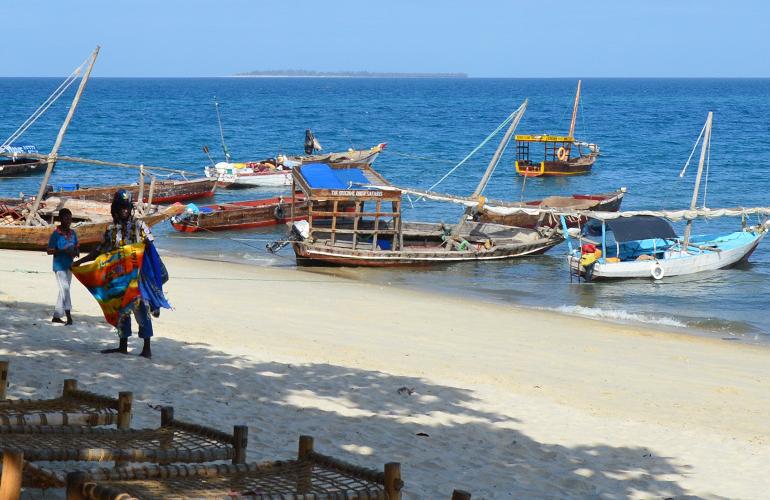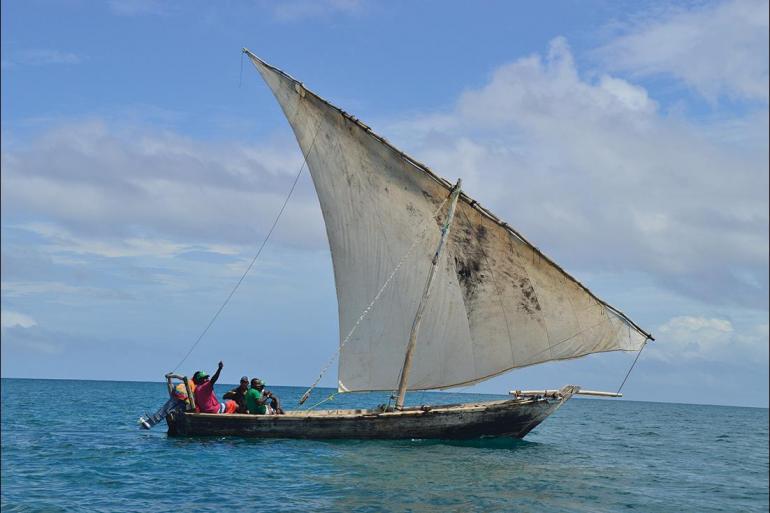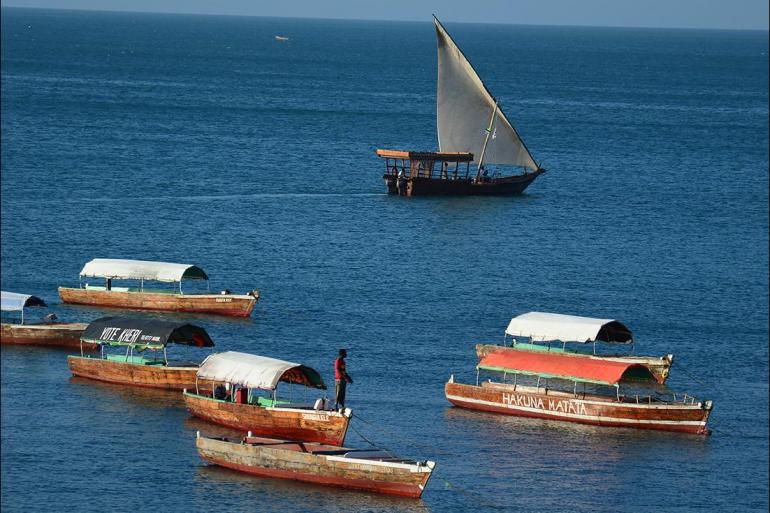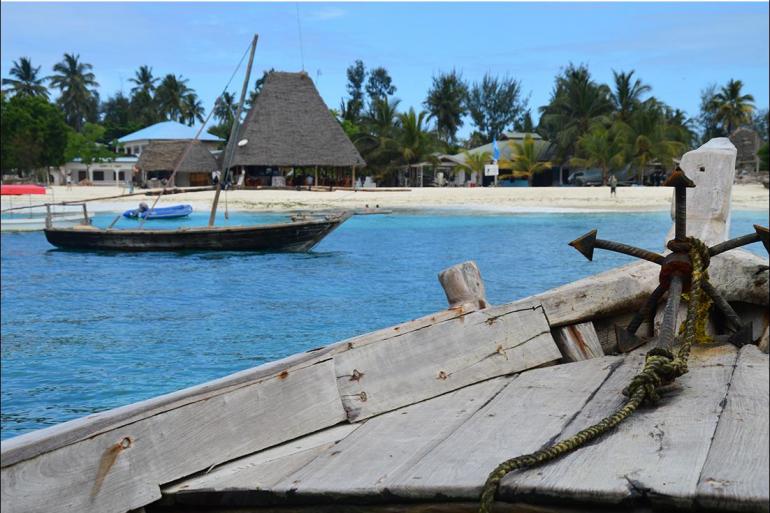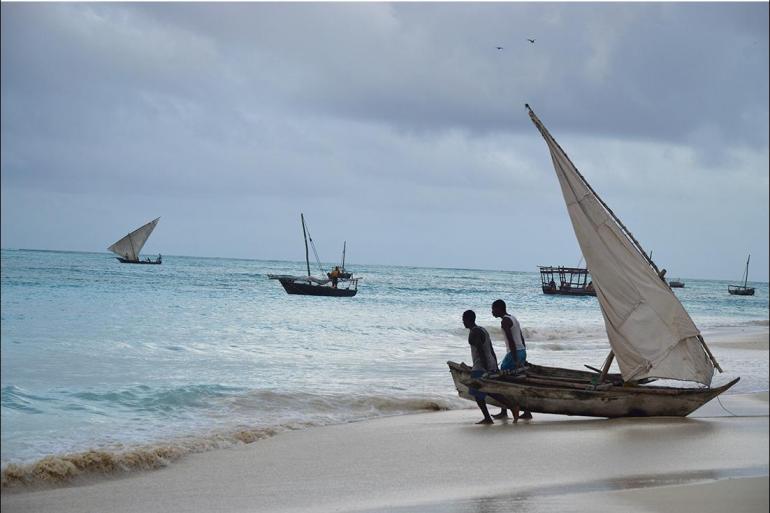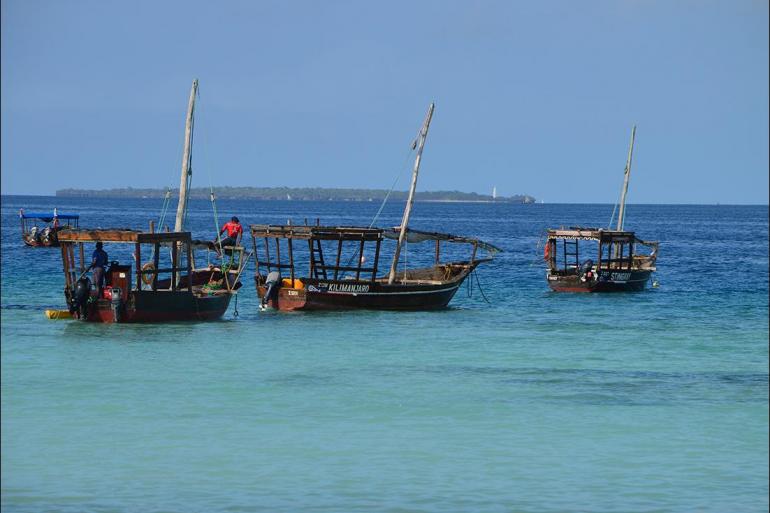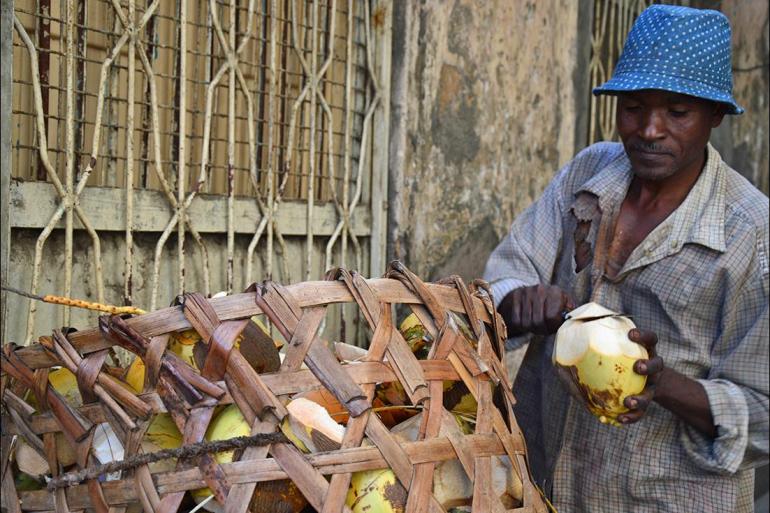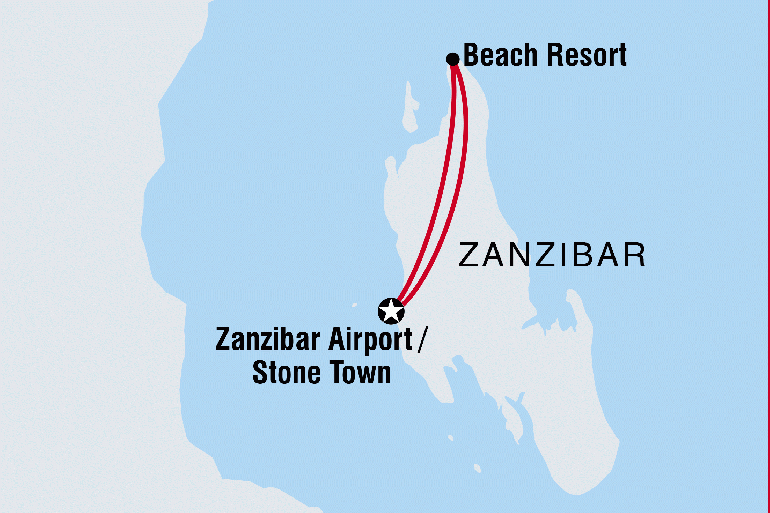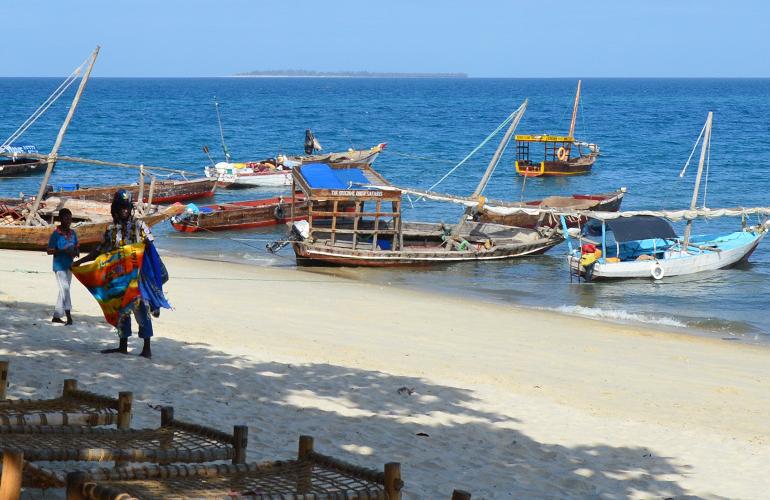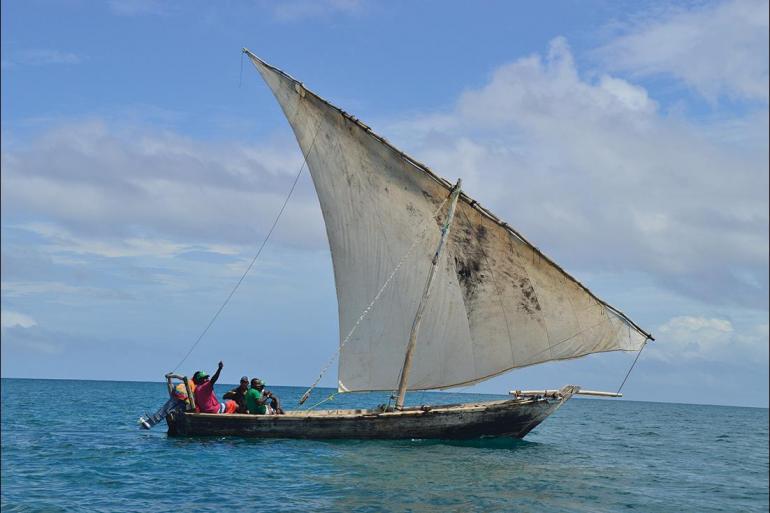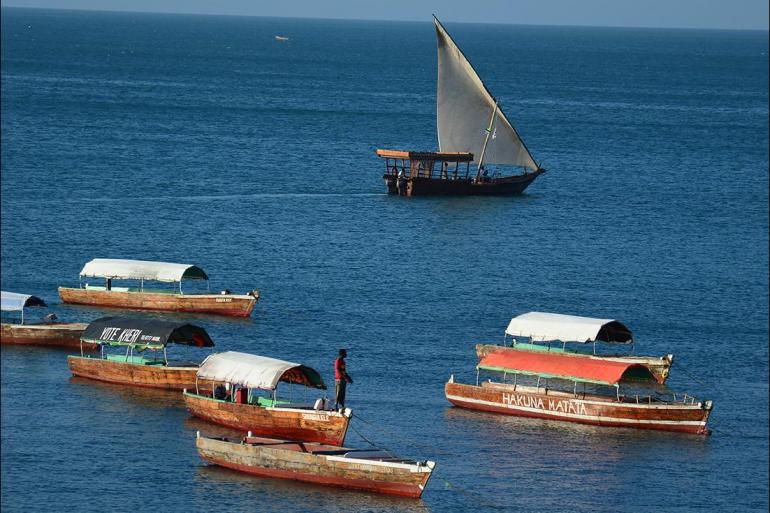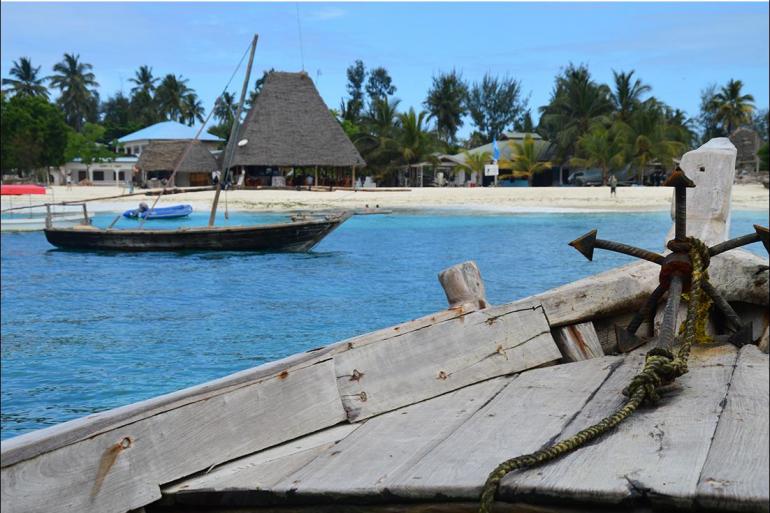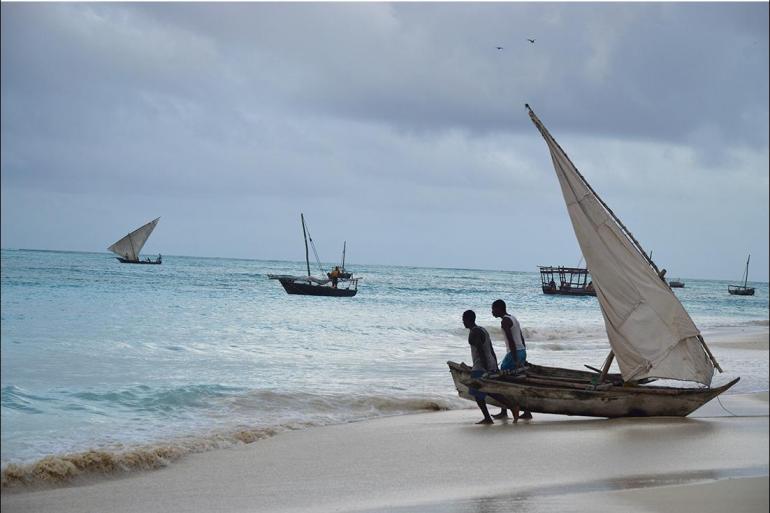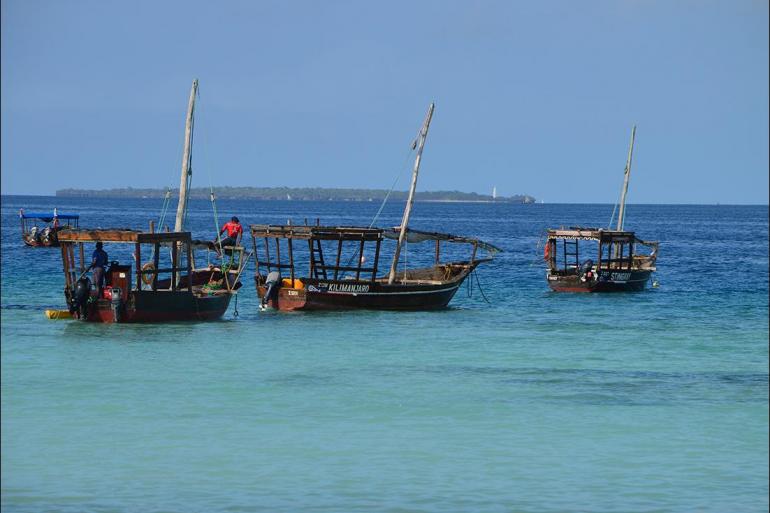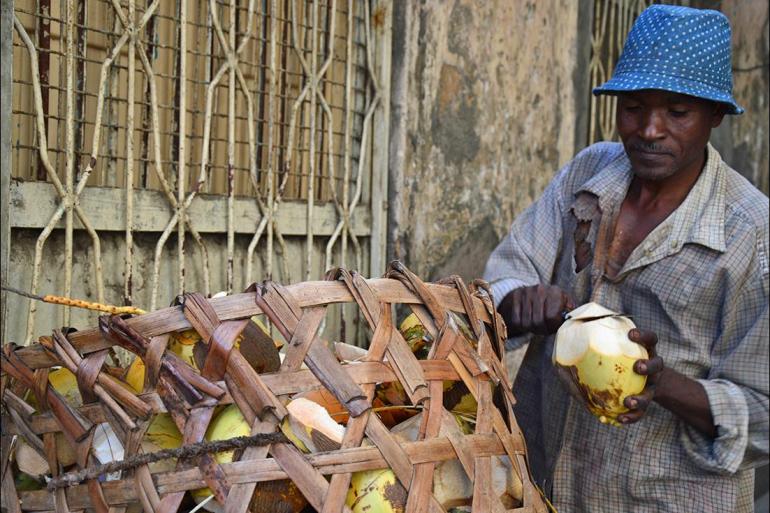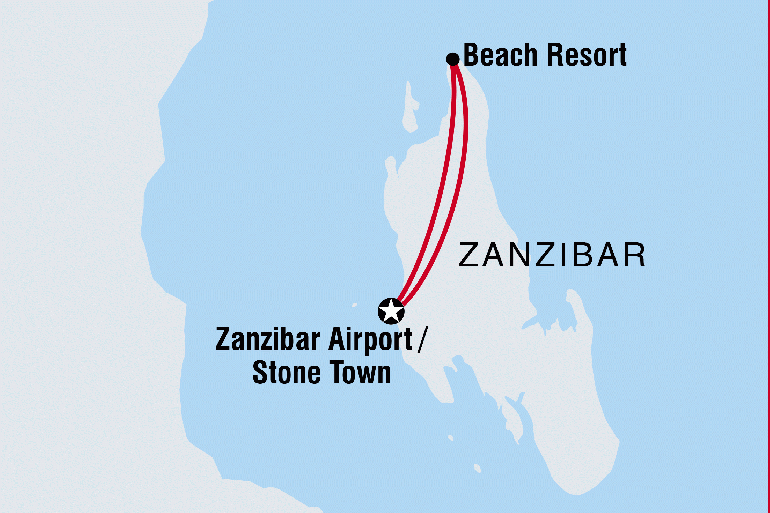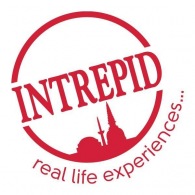 Preferred
Has very high quality customer experiences and demonstrated commitment to responsible travel practices.
read more
95%
Travel Style:
For those looking to maximize their sight seeing time. You thrive on a packed day's schedule from 8 am to 6pm, with some (but limited) free time. Most activities and meals included.
Full on
Physical Level:
Some walking over short or flat distances. Some trips may include cycling options. Some are wheelchair friendly (check for individual trips). Some cruises.
Easy
Lodging Level:
Mid-range budget with accommodations ranging from comfortable lodges, guesthouses, and homestays to three star hotels.
Value (3*)
Overview
Highlights (Bullets)
Savour the smell of cinnamon, ginger, vanilla and more on an optional tour through one of the islands spice plantations. Learn the history behind this renowned trade and sip some delicious tea.

Watch orange and gold hues reflect off the glistening Indian Ocean as you witness an unforgettable sunset from the shore of one of the world's best beaches.

Wind through Stone Towns narrow alleyways and discover a UNESCO World Heritage that's steeped in centuries of history and a dark, but intriguing past.

Dine on sumptuous seafood or simply swing in a hammock, the choice is yours with a full day at leisure on Zanzibar's Northern beaches.

Discover flawless beaches of powder-white sand and translucent waters on an island paradise that not even a postcard can do justice.
Short Description
The Spice Island of Zanzibar exudes exoticism – a remote, pristine paradise where the water is transparent, the beaches are powder-white, and the air is filled with the heady scent of spices. The very definition of a beachside bliss, this archipelagic gem – with its perfectly soft sands lying next to warm, turquoise waters, brimming with vibrant coral and tropical fish – is the ideal spot to flop and drop for four fun-filled days. Discover the blend of cultures in the local cuisine, wander the winding alleyways of historic Stone Town, delight your senses on an optional guided spice tour, or simply lay back and relax on one of Zanzibar's world-renowned beaches.
Small groups are usually defined as between 10 and 24 travelers, often less. If you're the kind of person who enjoys more intimate experiences and personal service this is a good choice. All else being equal you will pay a premium for this style vs a larger group tour.
Trip Type Small Group Tour
See all the highlights and popular spots on a classic tour.
Itinerary Focus Classic Highlights
Mid-range budget with accommodations ranging from comfortable lodges, guesthouses, and homestays to three star hotels.
Lodging Level Value (3*)
Flight & Transport Inclusions All internal ground transport
End City Zanzibar North Coast
Itinerary
Day 1 Stone Town
Jambo! Welcome to Zanzibar, Tanzania – an archipelagic gem filled with idyllic beaches, vibrant markets and a varied, and sometimes dark, history. This is a place rooted in slavery, where Arabian sultans once lived and Swahili and Islamic influences blend together to create an exotic island paradise steeped in centuries of history. With no planned activities today, why not throw yourself into the midst of Stone Town's maze of narrow streets – every twist and turn alive with an enticing mix of fragrant bazaars, enchanting mosques and charming ruins. Perhaps head to one of the bars on the seafront and soak up the salty ocean air with a cocktail in hand.
Day 2 Zanzibar North Coast
Venture out of Stone Town this morning and drive to the spice plantations for a guided tour to learn all about the history of this town's renowned spice trade. Take the opportunity to touch, smell and taste various spices – such as cinnamon, vanilla and ginger – then sample some delicious teas! After lunch, head to the northern beaches, where white sands and sparkling blue seas await. Enjoy an afternoon at leisure – this is the Indian Ocean at its best.
Day 3 Zanzibar North Coast
Wake up in paradise and enjoy a full day of freedom to indulge in the beautiful island surrounds. Take the opportunity to snorkel in the transparent waters, walk the stretch of powder white sand and paddle in the bath-like Indian ocean, dine on freshly caught sumptuous seafood or simply relax in a hammock underneath a coconut tree with a good book. There are many ways you can spend your day – perhaps talk to your leader for any recommendations.
Day 4 Zanzibar North Coast
Transfer from the resort to Zanzibar Airport for your departure flight and the end of your beach break.
Availability
Price Per Day:
$ 224
per day
| Start Date | Finish Date | Twin Share | Single Share | Availability | |
| --- | --- | --- | --- | --- | --- |
| Nov-01-2021 | Nov-04-2021 | $ 598 | $ 1,150 | 12 spots left | Reserve Reserve Reserve |
| Nov-02-2021 | Nov-05-2021 | $ 598 | $ 1,150 | 12 spots left | Reserve Reserve Reserve |
| Nov-03-2021 | Nov-06-2021 | $ 598 | $ 1,150 | 12 spots left | Reserve Reserve Reserve |
| Nov-04-2021 | Nov-07-2021 | $ 598 | $ 1,150 | 12 spots left | Reserve Reserve Reserve |
| Nov-05-2021 | Nov-08-2021 | $ 598 | $ 1,150 | 12 spots left | Reserve Reserve Reserve |
| Nov-06-2021 | Nov-09-2021 | $ 598 | $ 1,150 | 12 spots left | Reserve Reserve Reserve |
| Nov-07-2021 | Nov-10-2021 | $ 598 | $ 1,150 | 12 spots left | Reserve Reserve Reserve |
| Nov-08-2021 | Nov-11-2021 | $ 598 | $ 1,150 | 12 spots left | Reserve Reserve Reserve |
| Nov-09-2021 | Nov-12-2021 | $ 598 | $ 1,150 | 12 spots left | Reserve Reserve Reserve |
| Nov-10-2021 | Nov-13-2021 | $ 598 | $ 1,150 | 12 spots left | Reserve Reserve Reserve |
| Nov-11-2021 | Nov-14-2021 | $ 598 | $ 1,150 | 12 spots left | Reserve Reserve Reserve |
| Nov-12-2021 | Nov-15-2021 | $ 598 | $ 1,150 | 12 spots left | Reserve Reserve Reserve |
| Nov-13-2021 | Nov-16-2021 | $ 598 | $ 1,150 | 12 spots left | Reserve Reserve Reserve |
| Nov-14-2021 | Nov-17-2021 | $ 598 | $ 1,150 | 12 spots left | Reserve Reserve Reserve |
| Nov-15-2021 | Nov-18-2021 | $ 598 | $ 1,150 | 12 spots left | Reserve Reserve Reserve |
| Nov-16-2021 | Nov-19-2021 | $ 598 | $ 1,150 | 12 spots left | Reserve Reserve Reserve |
| Nov-17-2021 | Nov-20-2021 | $ 598 | $ 1,150 | 12 spots left | Reserve Reserve Reserve |
| Nov-18-2021 | Nov-21-2021 | $ 598 | $ 1,150 | 12 spots left | Reserve Reserve Reserve |
| Nov-19-2021 | Nov-22-2021 | $ 598 | $ 1,150 | 12 spots left | Reserve Reserve Reserve |
| Nov-20-2021 | Nov-23-2021 | $ 598 | $ 1,150 | 12 spots left | Reserve Reserve Reserve |
| Nov-21-2021 | Nov-24-2021 | $ 598 | $ 1,150 | 12 spots left | Reserve Reserve Reserve |
| Nov-22-2021 | Nov-25-2021 | $ 598 | $ 1,150 | 12 spots left | Reserve Reserve Reserve |
| Nov-23-2021 | Nov-26-2021 | $ 598 | $ 1,150 | 12 spots left | Reserve Reserve Reserve |
| Nov-24-2021 | Nov-27-2021 | $ 598 | $ 1,150 | 12 spots left | Reserve Reserve Reserve |
| Nov-25-2021 | Nov-28-2021 | $ 598 | $ 1,150 | 12 spots left | Reserve Reserve Reserve |
| Nov-26-2021 | Nov-29-2021 | $ 598 | $ 1,150 | 12 spots left | Reserve Reserve Reserve |
| Nov-27-2021 | Nov-30-2021 | $ 598 | $ 1,150 | 12 spots left | Reserve Reserve Reserve |
| Nov-28-2021 | Dec-01-2021 | $ 598 | $ 1,150 | 12 spots left | Reserve Reserve Reserve |
| Nov-29-2021 | Dec-02-2021 | $ 598 | $ 1,150 | 12 spots left | Reserve Reserve Reserve |
| Nov-30-2021 | Dec-03-2021 | $ 598 | $ 1,150 | 12 spots left | Reserve Reserve Reserve |
| Dec-01-2021 | Dec-04-2021 | $ 535 | $ 1,030 | 12 spots left | Reserve Reserve Reserve |
| Dec-02-2021 | Dec-05-2021 | $ 535 | $ 1,030 | 12 spots left | Reserve Reserve Reserve |
| Dec-03-2021 | Dec-06-2021 | $ 535 | $ 1,030 | 12 spots left | Reserve Reserve Reserve |
| Dec-04-2021 | Dec-07-2021 | $ 535 | $ 1,030 | 12 spots left | Reserve Reserve Reserve |
| Dec-05-2021 | Dec-08-2021 | $ 535 | $ 1,030 | 12 spots left | Reserve Reserve Reserve |
| Dec-06-2021 | Dec-09-2021 | $ 535 | $ 1,030 | 12 spots left | Reserve Reserve Reserve |
| Dec-07-2021 | Dec-10-2021 | $ 535 | $ 1,030 | 12 spots left | Reserve Reserve Reserve |
| Dec-08-2021 | Dec-11-2021 | $ 535 | $ 1,030 | 12 spots left | Reserve Reserve Reserve |
| Dec-09-2021 | Dec-12-2021 | $ 535 | $ 1,030 | 12 spots left | Reserve Reserve Reserve |
| Dec-10-2021 | Dec-13-2021 | $ 535 | $ 1,030 | 12 spots left | Reserve Reserve Reserve |
| Dec-11-2021 | Dec-14-2021 | $ 535 | $ 1,030 | 12 spots left | Reserve Reserve Reserve |
| Dec-12-2021 | Dec-15-2021 | $ 535 | $ 1,030 | 12 spots left | Reserve Reserve Reserve |
| Dec-13-2021 | Dec-16-2021 | $ 535 | $ 1,030 | 12 spots left | Reserve Reserve Reserve |
| Dec-14-2021 | Dec-17-2021 | $ 535 | $ 1,030 | 12 spots left | Reserve Reserve Reserve |
| Dec-15-2021 | Dec-18-2021 | $ 535 | $ 1,030 | 12 spots left | Reserve Reserve Reserve |
| Dec-16-2021 | Dec-19-2021 | $ 535 | $ 1,030 | 12 spots left | Reserve Reserve Reserve |
| Dec-17-2021 | Dec-20-2021 | $ 535 | $ 1,030 | 12 spots left | Reserve Reserve Reserve |
| Dec-18-2021 | Dec-21-2021 | $ 535 | $ 1,030 | 12 spots left | Reserve Reserve Reserve |
| Dec-19-2021 | Dec-22-2021 | $ 535 | $ 1,030 | 12 spots left | Reserve Reserve Reserve |
| Dec-20-2021 | Dec-23-2021 | $ 535 | $ 1,030 | 12 spots left | Reserve Reserve Reserve |
| Dec-21-2021 | Dec-24-2021 | $ 535 | $ 1,030 | 12 spots left | Reserve Reserve Reserve |
| Dec-22-2021 | Dec-25-2021 | $ 535 | $ 1,030 | 12 spots left | Reserve Reserve Reserve |
| Dec-23-2021 | Dec-26-2021 | $ 535 | $ 1,030 | 12 spots left | Reserve Reserve Reserve |
| Dec-24-2021 | Dec-27-2021 | $ 535 | $ 1,030 | 12 spots left | Reserve Reserve Reserve |
| Dec-25-2021 | Dec-28-2021 | $ 535 | $ 1,030 | 12 spots left | Reserve Reserve Reserve |
| Dec-26-2021 | Dec-29-2021 | $ 535 | $ 1,030 | 12 spots left | Reserve Reserve Reserve |
| Dec-27-2021 | Dec-30-2021 | $ 535 | $ 1,030 | 12 spots left | Reserve Reserve Reserve |
| Dec-28-2021 | Dec-31-2021 | $ 535 | $ 1,030 | 12 spots left | Reserve Reserve Reserve |
| Dec-29-2021 | Jan-01-2022 | $ 535 | $ 1,030 | 12 spots left | Reserve Reserve Reserve |
| Dec-30-2021 | Jan-02-2022 | $ 535 | $ 1,030 | 12 spots left | Reserve Reserve Reserve |
| Dec-31-2021 | Jan-03-2022 | $ 535 | $ 1,030 | 12 spots left | Reserve Reserve Reserve |
| Jan-01-2022 | Jan-04-2022 | $ 588 | $ 1,135 | 12 spots left | Reserve Reserve Reserve |
| Jan-02-2022 | Jan-05-2022 | $ 588 | $ 1,135 | 12 spots left | Reserve Reserve Reserve |
| Jan-03-2022 | Jan-06-2022 | $ 588 | $ 1,135 | 12 spots left | Reserve Reserve Reserve |
| Jan-04-2022 | Jan-07-2022 | $ 563 | $ 1,080 | 12 spots left | Reserve Reserve Reserve |
| Jan-05-2022 | Jan-08-2022 | $ 588 | $ 1,135 | 12 spots left | Reserve Reserve Reserve |
| Jan-06-2022 | Jan-09-2022 | $ 588 | $ 1,135 | 12 spots left | Reserve Reserve Reserve |
| Jan-07-2022 | Jan-10-2022 | $ 563 | $ 1,080 | 12 spots left | Reserve Reserve Reserve |
| Jan-08-2022 | Jan-11-2022 | $ 563 | $ 1,080 | 12 spots left | Reserve Reserve Reserve |
| Jan-09-2022 | Jan-12-2022 | $ 563 | $ 1,080 | 12 spots left | Reserve Reserve Reserve |
| Jan-10-2022 | Jan-13-2022 | $ 563 | $ 1,080 | 12 spots left | Reserve Reserve Reserve |
| Jan-11-2022 | Jan-14-2022 | $ 563 | $ 1,080 | 12 spots left | Reserve Reserve Reserve |
| Jan-12-2022 | Jan-15-2022 | $ 563 | $ 1,080 | 12 spots left | Reserve Reserve Reserve |
| Jan-13-2022 | Jan-16-2022 | $ 563 | $ 1,080 | 12 spots left | Reserve Reserve Reserve |
| Jan-14-2022 | Jan-17-2022 | $ 563 | $ 1,080 | 12 spots left | Reserve Reserve Reserve |
| Jan-15-2022 | Jan-18-2022 | $ 563 | $ 1,080 | 12 spots left | Reserve Reserve Reserve |
| Jan-16-2022 | Jan-19-2022 | $ 563 | $ 1,080 | 12 spots left | Reserve Reserve Reserve |
| Jan-17-2022 | Jan-20-2022 | $ 563 | $ 1,080 | 12 spots left | Reserve Reserve Reserve |
| Jan-18-2022 | Jan-21-2022 | $ 563 | $ 1,080 | 12 spots left | Reserve Reserve Reserve |
| Jan-19-2022 | Jan-22-2022 | $ 563 | $ 1,080 | 12 spots left | Reserve Reserve Reserve |
| Jan-20-2022 | Jan-23-2022 | $ 563 | $ 1,080 | 12 spots left | Reserve Reserve Reserve |
| Jan-21-2022 | Jan-24-2022 | $ 563 | $ 1,080 | 12 spots left | Reserve Reserve Reserve |
| Jan-22-2022 | Jan-25-2022 | $ 563 | $ 1,080 | 12 spots left | Reserve Reserve Reserve |
| Jan-23-2022 | Jan-26-2022 | $ 563 | $ 1,080 | 12 spots left | Reserve Reserve Reserve |
| Jan-24-2022 | Jan-27-2022 | $ 563 | $ 1,080 | 12 spots left | Reserve Reserve Reserve |
| Jan-25-2022 | Jan-28-2022 | $ 563 | $ 1,080 | 12 spots left | Reserve Reserve Reserve |
| Jan-26-2022 | Jan-29-2022 | $ 563 | $ 1,080 | 12 spots left | Reserve Reserve Reserve |
| Jan-27-2022 | Jan-30-2022 | $ 563 | $ 1,080 | 12 spots left | Reserve Reserve Reserve |
| Jan-28-2022 | Jan-31-2022 | $ 563 | $ 1,080 | 12 spots left | Reserve Reserve Reserve |
| Jan-29-2022 | Feb-01-2022 | $ 563 | $ 1,080 | 12 spots left | Reserve Reserve Reserve |
| Jan-30-2022 | Feb-02-2022 | $ 563 | $ 1,080 | 12 spots left | Reserve Reserve Reserve |
| Jan-31-2022 | Feb-03-2022 | $ 563 | $ 1,080 | 12 spots left | Reserve Reserve Reserve |
| Feb-01-2022 | Feb-04-2022 | $ 563 | $ 1,080 | 12 spots left | Reserve Reserve Reserve |
| Feb-02-2022 | Feb-05-2022 | $ 563 | $ 1,080 | 12 spots left | Reserve Reserve Reserve |
| Feb-03-2022 | Feb-06-2022 | $ 563 | $ 1,080 | 12 spots left | Reserve Reserve Reserve |
| Feb-04-2022 | Feb-07-2022 | $ 563 | $ 1,080 | 12 spots left | Reserve Reserve Reserve |
| Feb-05-2022 | Feb-08-2022 | $ 563 | $ 1,080 | 12 spots left | Reserve Reserve Reserve |
| Feb-06-2022 | Feb-09-2022 | $ 563 | $ 1,080 | 12 spots left | Reserve Reserve Reserve |
| Feb-07-2022 | Feb-10-2022 | $ 563 | $ 1,080 | 12 spots left | Reserve Reserve Reserve |
| Feb-08-2022 | Feb-11-2022 | $ 563 | $ 1,080 | 12 spots left | Reserve Reserve Reserve |
| Feb-09-2022 | Feb-12-2022 | $ 563 | $ 1,080 | 12 spots left | Reserve Reserve Reserve |
| Feb-10-2022 | Feb-13-2022 | $ 563 | $ 1,080 | 12 spots left | Reserve Reserve Reserve |
| Feb-11-2022 | Feb-14-2022 | $ 563 | $ 1,080 | 12 spots left | Reserve Reserve Reserve |
| Feb-12-2022 | Feb-15-2022 | $ 563 | $ 1,080 | 12 spots left | Reserve Reserve Reserve |
| Feb-13-2022 | Feb-16-2022 | $ 563 | $ 1,080 | 12 spots left | Reserve Reserve Reserve |
| Feb-14-2022 | Feb-17-2022 | $ 563 | $ 1,080 | 12 spots left | Reserve Reserve Reserve |
| Feb-15-2022 | Feb-18-2022 | $ 563 | $ 1,080 | 12 spots left | Reserve Reserve Reserve |
| Feb-16-2022 | Feb-19-2022 | $ 563 | $ 1,080 | 12 spots left | Reserve Reserve Reserve |
| Feb-17-2022 | Feb-20-2022 | $ 563 | $ 1,080 | 12 spots left | Reserve Reserve Reserve |
| Feb-18-2022 | Feb-21-2022 | $ 563 | $ 1,080 | 12 spots left | Reserve Reserve Reserve |
| Feb-19-2022 | Feb-22-2022 | $ 563 | $ 1,080 | 12 spots left | Reserve Reserve Reserve |
| Feb-20-2022 | Feb-23-2022 | $ 563 | $ 1,080 | 12 spots left | Reserve Reserve Reserve |
| Feb-21-2022 | Feb-24-2022 | $ 563 | $ 1,080 | 12 spots left | Reserve Reserve Reserve |
| Feb-22-2022 | Feb-25-2022 | $ 563 | $ 1,080 | 12 spots left | Reserve Reserve Reserve |
| Feb-23-2022 | Feb-26-2022 | $ 563 | $ 1,080 | 12 spots left | Reserve Reserve Reserve |
| Feb-24-2022 | Feb-27-2022 | $ 563 | $ 1,080 | 12 spots left | Reserve Reserve Reserve |
| Feb-25-2022 | Feb-28-2022 | $ 563 | $ 1,080 | 12 spots left | Reserve Reserve Reserve |
| Feb-26-2022 | Mar-01-2022 | $ 563 | $ 1,080 | 12 spots left | Reserve Reserve Reserve |
| Feb-27-2022 | Mar-02-2022 | $ 563 | $ 1,080 | 12 spots left | Reserve Reserve Reserve |
| Feb-28-2022 | Mar-03-2022 | $ 563 | $ 1,080 | 12 spots left | Reserve Reserve Reserve |
| Mar-01-2022 | Mar-04-2022 | $ 563 | $ 1,080 | 12 spots left | Reserve Reserve Reserve |
| Mar-02-2022 | Mar-05-2022 | $ 563 | $ 1,080 | 12 spots left | Reserve Reserve Reserve |
| Mar-03-2022 | Mar-06-2022 | $ 563 | $ 1,080 | 12 spots left | Reserve Reserve Reserve |
| Mar-04-2022 | Mar-07-2022 | $ 563 | $ 1,080 | 12 spots left | Reserve Reserve Reserve |
| Mar-05-2022 | Mar-08-2022 | $ 563 | $ 1,080 | 12 spots left | Reserve Reserve Reserve |
| Mar-06-2022 | Mar-09-2022 | $ 563 | $ 1,080 | 12 spots left | Reserve Reserve Reserve |
| Mar-07-2022 | Mar-10-2022 | $ 563 | $ 1,080 | 12 spots left | Reserve Reserve Reserve |
| Mar-08-2022 | Mar-11-2022 | $ 563 | $ 1,080 | 12 spots left | Reserve Reserve Reserve |
| Mar-09-2022 | Mar-12-2022 | $ 563 | $ 1,080 | 12 spots left | Reserve Reserve Reserve |
| Mar-10-2022 | Mar-13-2022 | $ 563 | $ 1,080 | 12 spots left | Reserve Reserve Reserve |
| Mar-11-2022 | Mar-14-2022 | $ 563 | $ 1,080 | 12 spots left | Reserve Reserve Reserve |
| Mar-12-2022 | Mar-15-2022 | $ 563 | $ 1,080 | 12 spots left | Reserve Reserve Reserve |
| Mar-13-2022 | Mar-16-2022 | $ 563 | $ 1,080 | 12 spots left | Reserve Reserve Reserve |
| Mar-14-2022 | Mar-17-2022 | $ 563 | $ 1,080 | 12 spots left | Reserve Reserve Reserve |
| Mar-15-2022 | Mar-18-2022 | $ 563 | $ 1,080 | 12 spots left | Reserve Reserve Reserve |
| Mar-16-2022 | Mar-19-2022 | $ 563 | $ 1,080 | 12 spots left | Reserve Reserve Reserve |
| Mar-17-2022 | Mar-20-2022 | $ 563 | $ 1,080 | 12 spots left | Reserve Reserve Reserve |
| Mar-18-2022 | Mar-21-2022 | $ 563 | $ 1,080 | 12 spots left | Reserve Reserve Reserve |
| Mar-19-2022 | Mar-22-2022 | $ 563 | $ 1,080 | 12 spots left | Reserve Reserve Reserve |
| Mar-20-2022 | Mar-23-2022 | $ 563 | $ 1,080 | 12 spots left | Reserve Reserve Reserve |
| Mar-21-2022 | Mar-24-2022 | $ 563 | $ 1,080 | 12 spots left | Reserve Reserve Reserve |
| Mar-22-2022 | Mar-25-2022 | $ 563 | $ 1,080 | 12 spots left | Reserve Reserve Reserve |
| Mar-23-2022 | Mar-26-2022 | $ 563 | $ 1,080 | 12 spots left | Reserve Reserve Reserve |
| Mar-24-2022 | Mar-27-2022 | $ 563 | $ 1,080 | 12 spots left | Reserve Reserve Reserve |
| Mar-25-2022 | Mar-28-2022 | $ 563 | $ 1,080 | 12 spots left | Reserve Reserve Reserve |
| Mar-26-2022 | Mar-29-2022 | $ 563 | $ 1,080 | 12 spots left | Reserve Reserve Reserve |
| Mar-27-2022 | Mar-30-2022 | $ 563 | $ 1,080 | 12 spots left | Reserve Reserve Reserve |
| Mar-28-2022 | Mar-31-2022 | $ 563 | $ 1,080 | 12 spots left | Reserve Reserve Reserve |
| Mar-29-2022 | Apr-01-2022 | $ 563 | $ 1,080 | 12 spots left | Reserve Reserve Reserve |
| Mar-30-2022 | Apr-02-2022 | $ 563 | $ 1,080 | 12 spots left | Reserve Reserve Reserve |
| Mar-31-2022 | Apr-03-2022 | $ 563 | $ 1,080 | 12 spots left | Reserve Reserve Reserve |
| Apr-01-2022 | Apr-04-2022 | $ 563 | $ 1,080 | 12 spots left | Reserve Reserve Reserve |
| Apr-02-2022 | Apr-05-2022 | $ 563 | $ 1,080 | 12 spots left | Reserve Reserve Reserve |
| Apr-03-2022 | Apr-06-2022 | $ 563 | $ 1,080 | 12 spots left | Reserve Reserve Reserve |
| Apr-04-2022 | Apr-07-2022 | $ 563 | $ 1,080 | 12 spots left | Reserve Reserve Reserve |
| Apr-05-2022 | Apr-08-2022 | $ 563 | $ 1,080 | 12 spots left | Reserve Reserve Reserve |
| Apr-06-2022 | Apr-09-2022 | $ 563 | $ 1,080 | 12 spots left | Reserve Reserve Reserve |
| Apr-07-2022 | Apr-10-2022 | $ 563 | $ 1,080 | 12 spots left | Reserve Reserve Reserve |
| Apr-08-2022 | Apr-11-2022 | $ 563 | $ 1,080 | 12 spots left | Reserve Reserve Reserve |
| Apr-09-2022 | Apr-12-2022 | $ 563 | $ 1,080 | 12 spots left | Reserve Reserve Reserve |
| Apr-10-2022 | Apr-13-2022 | $ 563 | $ 1,080 | 12 spots left | Reserve Reserve Reserve |
| Apr-11-2022 | Apr-14-2022 | $ 563 | $ 1,080 | 12 spots left | Reserve Reserve Reserve |
| Apr-12-2022 | Apr-15-2022 | $ 563 | $ 1,080 | 12 spots left | Reserve Reserve Reserve |
| Apr-13-2022 | Apr-16-2022 | $ 563 | $ 1,080 | 12 spots left | Reserve Reserve Reserve |
| Apr-14-2022 | Apr-17-2022 | $ 563 | $ 1,080 | 12 spots left | Reserve Reserve Reserve |
| Apr-15-2022 | Apr-18-2022 | $ 563 | $ 1,080 | 12 spots left | Reserve Reserve Reserve |
| Apr-16-2022 | Apr-19-2022 | $ 563 | $ 1,080 | 12 spots left | Reserve Reserve Reserve |
| Apr-17-2022 | Apr-20-2022 | $ 563 | $ 1,080 | 12 spots left | Reserve Reserve Reserve |
| Apr-18-2022 | Apr-21-2022 | $ 563 | $ 1,080 | 12 spots left | Reserve Reserve Reserve |
| Apr-19-2022 | Apr-22-2022 | $ 563 | $ 1,080 | 12 spots left | Reserve Reserve Reserve |
| Apr-20-2022 | Apr-23-2022 | $ 563 | $ 1,080 | 12 spots left | Reserve Reserve Reserve |
| Apr-21-2022 | Apr-24-2022 | $ 563 | $ 1,080 | 12 spots left | Reserve Reserve Reserve |
| Apr-22-2022 | Apr-25-2022 | $ 563 | $ 1,080 | 12 spots left | Reserve Reserve Reserve |
| Apr-23-2022 | Apr-26-2022 | $ 563 | $ 1,080 | 12 spots left | Reserve Reserve Reserve |
| Apr-24-2022 | Apr-27-2022 | $ 563 | $ 1,080 | 12 spots left | Reserve Reserve Reserve |
| Apr-25-2022 | Apr-28-2022 | $ 563 | $ 1,080 | 12 spots left | Reserve Reserve Reserve |
| Apr-26-2022 | Apr-29-2022 | $ 563 | $ 1,080 | 12 spots left | Reserve Reserve Reserve |
| Apr-27-2022 | Apr-30-2022 | $ 563 | $ 1,080 | 12 spots left | Reserve Reserve Reserve |
| Apr-28-2022 | May-01-2022 | $ 563 | $ 1,080 | 12 spots left | Reserve Reserve Reserve |
| Apr-29-2022 | May-02-2022 | $ 563 | $ 1,080 | 12 spots left | Reserve Reserve Reserve |
| Apr-30-2022 | May-03-2022 | $ 563 | $ 1,080 | 12 spots left | Reserve Reserve Reserve |
| May-01-2022 | May-04-2022 | $ 563 | $ 1,080 | 12 spots left | Reserve Reserve Reserve |
| May-02-2022 | May-05-2022 | $ 563 | $ 1,080 | 12 spots left | Reserve Reserve Reserve |
| May-03-2022 | May-06-2022 | $ 563 | $ 1,080 | 12 spots left | Reserve Reserve Reserve |
| May-04-2022 | May-07-2022 | $ 563 | $ 1,080 | 12 spots left | Reserve Reserve Reserve |
| May-05-2022 | May-08-2022 | $ 563 | $ 1,080 | 12 spots left | Reserve Reserve Reserve |
| May-06-2022 | May-09-2022 | $ 563 | $ 1,080 | 12 spots left | Reserve Reserve Reserve |
| May-07-2022 | May-10-2022 | $ 563 | $ 1,080 | 12 spots left | Reserve Reserve Reserve |
| May-08-2022 | May-11-2022 | $ 563 | $ 1,080 | 12 spots left | Reserve Reserve Reserve |
| May-09-2022 | May-12-2022 | $ 563 | $ 1,080 | 12 spots left | Reserve Reserve Reserve |
| May-10-2022 | May-13-2022 | $ 563 | $ 1,080 | 12 spots left | Reserve Reserve Reserve |
| May-11-2022 | May-14-2022 | $ 563 | $ 1,080 | 12 spots left | Reserve Reserve Reserve |
| May-12-2022 | May-15-2022 | $ 563 | $ 1,080 | 12 spots left | Reserve Reserve Reserve |
| May-13-2022 | May-16-2022 | $ 563 | $ 1,080 | 12 spots left | Reserve Reserve Reserve |
| May-14-2022 | May-17-2022 | $ 563 | $ 1,080 | 12 spots left | Reserve Reserve Reserve |
| May-15-2022 | May-18-2022 | $ 563 | $ 1,080 | 12 spots left | Reserve Reserve Reserve |
| May-16-2022 | May-19-2022 | $ 563 | $ 1,080 | 12 spots left | Reserve Reserve Reserve |
| May-17-2022 | May-20-2022 | $ 563 | $ 1,080 | 12 spots left | Reserve Reserve Reserve |
| May-18-2022 | May-21-2022 | $ 563 | $ 1,080 | 12 spots left | Reserve Reserve Reserve |
| May-19-2022 | May-22-2022 | $ 563 | $ 1,080 | 12 spots left | Reserve Reserve Reserve |
| May-20-2022 | May-23-2022 | $ 563 | $ 1,080 | 12 spots left | Reserve Reserve Reserve |
| May-21-2022 | May-24-2022 | $ 563 | $ 1,080 | 12 spots left | Reserve Reserve Reserve |
| May-22-2022 | May-25-2022 | $ 563 | $ 1,080 | 12 spots left | Reserve Reserve Reserve |
| May-23-2022 | May-26-2022 | $ 563 | $ 1,080 | 12 spots left | Reserve Reserve Reserve |
| May-24-2022 | May-27-2022 | $ 563 | $ 1,080 | 12 spots left | Reserve Reserve Reserve |
| May-25-2022 | May-28-2022 | $ 535 | $ 1,030 | 12 spots left | Reserve Reserve Reserve |
| May-26-2022 | May-29-2022 | $ 563 | $ 1,080 | 12 spots left | Reserve Reserve Reserve |
| May-27-2022 | May-30-2022 | $ 563 | $ 1,080 | 12 spots left | Reserve Reserve Reserve |
| May-28-2022 | May-31-2022 | $ 563 | $ 1,080 | 12 spots left | Reserve Reserve Reserve |
| May-29-2022 | Jun-01-2022 | $ 563 | $ 1,080 | 12 spots left | Reserve Reserve Reserve |
| May-30-2022 | Jun-02-2022 | $ 563 | $ 1,080 | 12 spots left | Reserve Reserve Reserve |
| May-31-2022 | Jun-03-2022 | $ 563 | $ 1,080 | 12 spots left | Reserve Reserve Reserve |
| Jun-01-2022 | Jun-04-2022 | $ 563 | $ 1,080 | 12 spots left | Reserve Reserve Reserve |
| Jun-02-2022 | Jun-05-2022 | $ 563 | $ 1,080 | 12 spots left | Reserve Reserve Reserve |
| Jun-03-2022 | Jun-06-2022 | $ 563 | $ 1,080 | 12 spots left | Reserve Reserve Reserve |
| Jun-04-2022 | Jun-07-2022 | $ 563 | $ 1,080 | 12 spots left | Reserve Reserve Reserve |
| Jun-05-2022 | Jun-08-2022 | $ 563 | $ 1,080 | 12 spots left | Reserve Reserve Reserve |
| Jun-06-2022 | Jun-09-2022 | $ 563 | $ 1,080 | 12 spots left | Reserve Reserve Reserve |
| Jun-07-2022 | Jun-10-2022 | $ 563 | $ 1,080 | 12 spots left | Reserve Reserve Reserve |
| Jun-08-2022 | Jun-11-2022 | $ 563 | $ 1,080 | 12 spots left | Reserve Reserve Reserve |
| Jun-09-2022 | Jun-12-2022 | $ 563 | $ 1,080 | 12 spots left | Reserve Reserve Reserve |
| Jun-10-2022 | Jun-13-2022 | $ 563 | $ 1,080 | 12 spots left | Reserve Reserve Reserve |
| Jun-11-2022 | Jun-14-2022 | $ 563 | $ 1,080 | 12 spots left | Reserve Reserve Reserve |
| Jun-12-2022 | Jun-15-2022 | $ 563 | $ 1,080 | 12 spots left | Reserve Reserve Reserve |
| Jun-13-2022 | Jun-16-2022 | $ 563 | $ 1,080 | 12 spots left | Reserve Reserve Reserve |
| Jun-14-2022 | Jun-17-2022 | $ 563 | $ 1,080 | 12 spots left | Reserve Reserve Reserve |
| Jun-15-2022 | Jun-18-2022 | $ 563 | $ 1,080 | 12 spots left | Reserve Reserve Reserve |
| Jun-16-2022 | Jun-19-2022 | $ 563 | $ 1,080 | 12 spots left | Reserve Reserve Reserve |
| Jun-17-2022 | Jun-20-2022 | $ 563 | $ 1,080 | 12 spots left | Reserve Reserve Reserve |
| Jun-18-2022 | Jun-21-2022 | $ 563 | $ 1,080 | 12 spots left | Reserve Reserve Reserve |
| Jun-19-2022 | Jun-22-2022 | $ 563 | $ 1,080 | 12 spots left | Reserve Reserve Reserve |
| Jun-20-2022 | Jun-23-2022 | $ 563 | $ 1,080 | 12 spots left | Reserve Reserve Reserve |
| Jun-21-2022 | Jun-24-2022 | $ 563 | $ 1,080 | 12 spots left | Reserve Reserve Reserve |
| Jun-22-2022 | Jun-25-2022 | $ 563 | $ 1,080 | 12 spots left | Reserve Reserve Reserve |
| Jun-23-2022 | Jun-26-2022 | $ 563 | $ 1,080 | 12 spots left | Reserve Reserve Reserve |
| Jun-24-2022 | Jun-27-2022 | $ 563 | $ 1,080 | 12 spots left | Reserve Reserve Reserve |
| Jun-25-2022 | Jun-28-2022 | $ 563 | $ 1,080 | 12 spots left | Reserve Reserve Reserve |
| Jun-26-2022 | Jun-29-2022 | $ 563 | $ 1,080 | 12 spots left | Reserve Reserve Reserve |
| Jun-27-2022 | Jun-30-2022 | $ 563 | $ 1,080 | 12 spots left | Reserve Reserve Reserve |
| Jun-28-2022 | Jul-01-2022 | $ 563 | $ 1,080 | 12 spots left | Reserve Reserve Reserve |
| Jun-29-2022 | Jul-02-2022 | $ 563 | $ 1,080 | 12 spots left | Reserve Reserve Reserve |
| Jun-30-2022 | Jul-03-2022 | $ 563 | $ 1,080 | 12 spots left | Reserve Reserve Reserve |
| Jul-01-2022 | Jul-04-2022 | $ 563 | $ 1,080 | 12 spots left | Reserve Reserve Reserve |
| Jul-02-2022 | Jul-05-2022 | $ 563 | $ 1,080 | 12 spots left | Reserve Reserve Reserve |
| Jul-03-2022 | Jul-06-2022 | $ 563 | $ 1,080 | 12 spots left | Reserve Reserve Reserve |
| Jul-04-2022 | Jul-07-2022 | $ 563 | $ 1,080 | 12 spots left | Reserve Reserve Reserve |
| Jul-05-2022 | Jul-08-2022 | $ 563 | $ 1,080 | 12 spots left | Reserve Reserve Reserve |
| Jul-06-2022 | Jul-09-2022 | $ 563 | $ 1,080 | 12 spots left | Reserve Reserve Reserve |
| Jul-07-2022 | Jul-10-2022 | $ 563 | $ 1,080 | 12 spots left | Reserve Reserve Reserve |
| Jul-08-2022 | Jul-11-2022 | $ 563 | $ 1,080 | 12 spots left | Reserve Reserve Reserve |
| Jul-09-2022 | Jul-12-2022 | $ 563 | $ 1,080 | 12 spots left | Reserve Reserve Reserve |
| Jul-10-2022 | Jul-13-2022 | $ 563 | $ 1,080 | 12 spots left | Reserve Reserve Reserve |
| Jul-11-2022 | Jul-14-2022 | $ 563 | $ 1,080 | 12 spots left | Reserve Reserve Reserve |
| Jul-12-2022 | Jul-15-2022 | $ 563 | $ 1,080 | 12 spots left | Reserve Reserve Reserve |
| Jul-13-2022 | Jul-16-2022 | $ 563 | $ 1,080 | 12 spots left | Reserve Reserve Reserve |
| Jul-14-2022 | Jul-17-2022 | $ 563 | $ 1,080 | 12 spots left | Reserve Reserve Reserve |
| Jul-15-2022 | Jul-18-2022 | $ 563 | $ 1,080 | 12 spots left | Reserve Reserve Reserve |
| Jul-16-2022 | Jul-19-2022 | $ 563 | $ 1,080 | 12 spots left | Reserve Reserve Reserve |
| Jul-17-2022 | Jul-20-2022 | $ 563 | $ 1,080 | 12 spots left | Reserve Reserve Reserve |
| Jul-18-2022 | Jul-21-2022 | $ 563 | $ 1,080 | 12 spots left | Reserve Reserve Reserve |
| Jul-19-2022 | Jul-22-2022 | $ 563 | $ 1,080 | 12 spots left | Reserve Reserve Reserve |
| Jul-20-2022 | Jul-23-2022 | $ 563 | $ 1,080 | 12 spots left | Reserve Reserve Reserve |
| Jul-21-2022 | Jul-24-2022 | $ 563 | $ 1,080 | 12 spots left | Reserve Reserve Reserve |
| Jul-22-2022 | Jul-25-2022 | $ 563 | $ 1,080 | 12 spots left | Reserve Reserve Reserve |
| Jul-23-2022 | Jul-26-2022 | $ 563 | $ 1,080 | 12 spots left | Reserve Reserve Reserve |
| Jul-24-2022 | Jul-27-2022 | $ 563 | $ 1,080 | 12 spots left | Reserve Reserve Reserve |
| Jul-25-2022 | Jul-28-2022 | $ 563 | $ 1,080 | 12 spots left | Reserve Reserve Reserve |
| Jul-26-2022 | Jul-29-2022 | $ 563 | $ 1,080 | 12 spots left | Reserve Reserve Reserve |
| Jul-27-2022 | Jul-30-2022 | $ 563 | $ 1,080 | 12 spots left | Reserve Reserve Reserve |
| Jul-28-2022 | Jul-31-2022 | $ 563 | $ 1,080 | 12 spots left | Reserve Reserve Reserve |
| Jul-29-2022 | Aug-01-2022 | $ 563 | $ 1,080 | 12 spots left | Reserve Reserve Reserve |
| Jul-30-2022 | Aug-02-2022 | $ 563 | $ 1,080 | 12 spots left | Reserve Reserve Reserve |
| Jul-31-2022 | Aug-03-2022 | $ 563 | $ 1,080 | 12 spots left | Reserve Reserve Reserve |
| Aug-01-2022 | Aug-04-2022 | $ 563 | $ 1,080 | 12 spots left | Reserve Reserve Reserve |
| Aug-02-2022 | Aug-05-2022 | $ 563 | $ 1,080 | 12 spots left | Reserve Reserve Reserve |
| Aug-03-2022 | Aug-06-2022 | $ 563 | $ 1,080 | 12 spots left | Reserve Reserve Reserve |
| Aug-04-2022 | Aug-07-2022 | $ 563 | $ 1,080 | 12 spots left | Reserve Reserve Reserve |
| Aug-05-2022 | Aug-08-2022 | $ 563 | $ 1,080 | 12 spots left | Reserve Reserve Reserve |
| Aug-06-2022 | Aug-09-2022 | $ 563 | $ 1,080 | 12 spots left | Reserve Reserve Reserve |
| Aug-07-2022 | Aug-10-2022 | $ 563 | $ 1,080 | 12 spots left | Reserve Reserve Reserve |
| Aug-08-2022 | Aug-11-2022 | $ 563 | $ 1,080 | 12 spots left | Reserve Reserve Reserve |
| Aug-09-2022 | Aug-12-2022 | $ 563 | $ 1,080 | 12 spots left | Reserve Reserve Reserve |
| Aug-10-2022 | Aug-13-2022 | $ 563 | $ 1,080 | 12 spots left | Reserve Reserve Reserve |
| Aug-11-2022 | Aug-14-2022 | $ 563 | $ 1,080 | 12 spots left | Reserve Reserve Reserve |
| Aug-12-2022 | Aug-15-2022 | $ 563 | $ 1,080 | 12 spots left | Reserve Reserve Reserve |
| Aug-13-2022 | Aug-16-2022 | $ 563 | $ 1,080 | 12 spots left | Reserve Reserve Reserve |
| Aug-14-2022 | Aug-17-2022 | $ 563 | $ 1,080 | 12 spots left | Reserve Reserve Reserve |
| Aug-15-2022 | Aug-18-2022 | $ 563 | $ 1,080 | 12 spots left | Reserve Reserve Reserve |
| Aug-16-2022 | Aug-19-2022 | $ 563 | $ 1,080 | 12 spots left | Reserve Reserve Reserve |
| Aug-17-2022 | Aug-20-2022 | $ 563 | $ 1,080 | 12 spots left | Reserve Reserve Reserve |
| Aug-18-2022 | Aug-21-2022 | $ 563 | $ 1,080 | 12 spots left | Reserve Reserve Reserve |
| Aug-19-2022 | Aug-22-2022 | $ 563 | $ 1,080 | 12 spots left | Reserve Reserve Reserve |
| Aug-20-2022 | Aug-23-2022 | $ 563 | $ 1,080 | 12 spots left | Reserve Reserve Reserve |
| Aug-21-2022 | Aug-24-2022 | $ 563 | $ 1,080 | 12 spots left | Reserve Reserve Reserve |
| Aug-22-2022 | Aug-25-2022 | $ 563 | $ 1,080 | 12 spots left | Reserve Reserve Reserve |
| Aug-23-2022 | Aug-26-2022 | $ 563 | $ 1,080 | 12 spots left | Reserve Reserve Reserve |
| Aug-24-2022 | Aug-27-2022 | $ 563 | $ 1,080 | 12 spots left | Reserve Reserve Reserve |
| Aug-25-2022 | Aug-28-2022 | $ 563 | $ 1,080 | 12 spots left | Reserve Reserve Reserve |
| Aug-26-2022 | Aug-29-2022 | $ 563 | $ 1,080 | 12 spots left | Reserve Reserve Reserve |
| Aug-27-2022 | Aug-30-2022 | $ 563 | $ 1,080 | 12 spots left | Reserve Reserve Reserve |
| Aug-28-2022 | Aug-31-2022 | $ 563 | $ 1,080 | 12 spots left | Reserve Reserve Reserve |
| Aug-29-2022 | Sep-01-2022 | $ 563 | $ 1,080 | 12 spots left | Reserve Reserve Reserve |
| Aug-30-2022 | Sep-02-2022 | $ 563 | $ 1,080 | 12 spots left | Reserve Reserve Reserve |
| Aug-31-2022 | Sep-03-2022 | $ 563 | $ 1,080 | 12 spots left | Reserve Reserve Reserve |
| Sep-01-2022 | Sep-04-2022 | $ 563 | $ 1,080 | 12 spots left | Reserve Reserve Reserve |
| Sep-02-2022 | Sep-05-2022 | $ 563 | $ 1,080 | 12 spots left | Reserve Reserve Reserve |
| Sep-03-2022 | Sep-06-2022 | $ 563 | $ 1,080 | 12 spots left | Reserve Reserve Reserve |
| Sep-04-2022 | Sep-07-2022 | $ 563 | $ 1,080 | 11 spots left | Reserve Reserve Reserve |
| Sep-05-2022 | Sep-08-2022 | $ 563 | $ 1,080 | 12 spots left | Reserve Reserve Reserve |
| Sep-06-2022 | Sep-09-2022 | $ 563 | $ 1,080 | 12 spots left | Reserve Reserve Reserve |
| Sep-07-2022 | Sep-10-2022 | $ 563 | $ 1,080 | 12 spots left | Reserve Reserve Reserve |
| Sep-08-2022 | Sep-11-2022 | $ 563 | $ 1,080 | 12 spots left | Reserve Reserve Reserve |
| Sep-09-2022 | Sep-12-2022 | $ 563 | $ 1,080 | 12 spots left | Reserve Reserve Reserve |
| Sep-10-2022 | Sep-13-2022 | $ 563 | $ 1,080 | 12 spots left | Reserve Reserve Reserve |
| Sep-11-2022 | Sep-14-2022 | $ 563 | $ 1,080 | 12 spots left | Reserve Reserve Reserve |
| Sep-12-2022 | Sep-15-2022 | $ 563 | $ 1,080 | 12 spots left | Reserve Reserve Reserve |
| Sep-13-2022 | Sep-16-2022 | $ 563 | $ 1,080 | 12 spots left | Reserve Reserve Reserve |
| Sep-14-2022 | Sep-17-2022 | $ 563 | $ 1,080 | 12 spots left | Reserve Reserve Reserve |
| Sep-15-2022 | Sep-18-2022 | $ 563 | $ 1,080 | 12 spots left | Reserve Reserve Reserve |
| Sep-16-2022 | Sep-19-2022 | $ 563 | $ 1,080 | 12 spots left | Reserve Reserve Reserve |
| Sep-17-2022 | Sep-20-2022 | $ 563 | $ 1,080 | 12 spots left | Reserve Reserve Reserve |
| Sep-18-2022 | Sep-21-2022 | $ 563 | $ 1,080 | 12 spots left | Reserve Reserve Reserve |
| Sep-19-2022 | Sep-22-2022 | $ 563 | $ 1,080 | 12 spots left | Reserve Reserve Reserve |
| Sep-20-2022 | Sep-23-2022 | $ 563 | $ 1,080 | 12 spots left | Reserve Reserve Reserve |
| Sep-21-2022 | Sep-24-2022 | $ 563 | $ 1,080 | 12 spots left | Reserve Reserve Reserve |
| Sep-22-2022 | Sep-25-2022 | $ 563 | $ 1,080 | 12 spots left | Reserve Reserve Reserve |
| Sep-23-2022 | Sep-26-2022 | $ 563 | $ 1,080 | 12 spots left | Reserve Reserve Reserve |
| Sep-24-2022 | Sep-27-2022 | $ 563 | $ 1,080 | 12 spots left | Reserve Reserve Reserve |
| Sep-25-2022 | Sep-28-2022 | $ 563 | $ 1,080 | 12 spots left | Reserve Reserve Reserve |
| Sep-26-2022 | Sep-29-2022 | $ 563 | $ 1,080 | 12 spots left | Reserve Reserve Reserve |
| Sep-27-2022 | Sep-30-2022 | $ 563 | $ 1,080 | 12 spots left | Reserve Reserve Reserve |
| Sep-28-2022 | Oct-01-2022 | $ 563 | $ 1,080 | 12 spots left | Reserve Reserve Reserve |
| Sep-29-2022 | Oct-02-2022 | $ 563 | $ 1,080 | 12 spots left | Reserve Reserve Reserve |
| Sep-30-2022 | Oct-03-2022 | $ 563 | $ 1,080 | 12 spots left | Reserve Reserve Reserve |
| Oct-01-2022 | Oct-04-2022 | $ 563 | $ 1,080 | 12 spots left | Reserve Reserve Reserve |
| Oct-02-2022 | Oct-05-2022 | $ 563 | $ 1,080 | 12 spots left | Reserve Reserve Reserve |
| Oct-03-2022 | Oct-06-2022 | $ 563 | $ 1,080 | 12 spots left | Reserve Reserve Reserve |
| Oct-04-2022 | Oct-07-2022 | $ 563 | $ 1,080 | 12 spots left | Reserve Reserve Reserve |
| Oct-05-2022 | Oct-08-2022 | $ 563 | $ 1,080 | 12 spots left | Reserve Reserve Reserve |
| Oct-06-2022 | Oct-09-2022 | $ 563 | $ 1,080 | 12 spots left | Reserve Reserve Reserve |
| Oct-07-2022 | Oct-10-2022 | $ 563 | $ 1,080 | 12 spots left | Reserve Reserve Reserve |
| Oct-08-2022 | Oct-11-2022 | $ 563 | $ 1,080 | 12 spots left | Reserve Reserve Reserve |
| Oct-09-2022 | Oct-12-2022 | $ 563 | $ 1,080 | 12 spots left | Reserve Reserve Reserve |
| Oct-10-2022 | Oct-13-2022 | $ 563 | $ 1,080 | 12 spots left | Reserve Reserve Reserve |
| Oct-11-2022 | Oct-14-2022 | $ 563 | $ 1,080 | 12 spots left | Reserve Reserve Reserve |
| Oct-12-2022 | Oct-15-2022 | $ 563 | $ 1,080 | 12 spots left | Reserve Reserve Reserve |
| Oct-13-2022 | Oct-16-2022 | $ 563 | $ 1,080 | 12 spots left | Reserve Reserve Reserve |
| Oct-14-2022 | Oct-17-2022 | $ 563 | $ 1,080 | 12 spots left | Reserve Reserve Reserve |
| Oct-15-2022 | Oct-18-2022 | $ 563 | $ 1,080 | 12 spots left | Reserve Reserve Reserve |
| Oct-16-2022 | Oct-19-2022 | $ 563 | $ 1,080 | 12 spots left | Reserve Reserve Reserve |
| Oct-17-2022 | Oct-20-2022 | $ 563 | $ 1,080 | 12 spots left | Reserve Reserve Reserve |
| Oct-18-2022 | Oct-21-2022 | $ 563 | $ 1,080 | 12 spots left | Reserve Reserve Reserve |
| Oct-19-2022 | Oct-22-2022 | $ 563 | $ 1,080 | 12 spots left | Reserve Reserve Reserve |
| Oct-20-2022 | Oct-23-2022 | $ 563 | $ 1,080 | 12 spots left | Reserve Reserve Reserve |
| Oct-21-2022 | Oct-24-2022 | $ 563 | $ 1,080 | 12 spots left | Reserve Reserve Reserve |
| Oct-22-2022 | Oct-25-2022 | $ 563 | $ 1,080 | 12 spots left | Reserve Reserve Reserve |
| Oct-23-2022 | Oct-26-2022 | $ 563 | $ 1,080 | 12 spots left | Reserve Reserve Reserve |
| Oct-24-2022 | Oct-27-2022 | $ 563 | $ 1,080 | 12 spots left | Reserve Reserve Reserve |
| Oct-25-2022 | Oct-28-2022 | $ 563 | $ 1,080 | 12 spots left | Reserve Reserve Reserve |
| Oct-26-2022 | Oct-29-2022 | $ 563 | $ 1,080 | 12 spots left | Reserve Reserve Reserve |
| Oct-27-2022 | Oct-30-2022 | $ 563 | $ 1,080 | 12 spots left | Reserve Reserve Reserve |
| Oct-28-2022 | Oct-31-2022 | $ 563 | $ 1,080 | 12 spots left | Reserve Reserve Reserve |
| Oct-29-2022 | Nov-01-2022 | $ 563 | $ 1,080 | 12 spots left | Reserve Reserve Reserve |
| Oct-30-2022 | Nov-02-2022 | $ 563 | $ 1,080 | 12 spots left | Reserve Reserve Reserve |
| Oct-31-2022 | Nov-03-2022 | $ 563 | $ 1,080 | 12 spots left | Reserve Reserve Reserve |
| Nov-01-2022 | Nov-04-2022 | $ 563 | $ 1,080 | 12 spots left | Reserve Reserve Reserve |
| Nov-02-2022 | Nov-05-2022 | $ 563 | $ 1,080 | 12 spots left | Reserve Reserve Reserve |
| Nov-03-2022 | Nov-06-2022 | $ 563 | $ 1,080 | 12 spots left | Reserve Reserve Reserve |
| Nov-04-2022 | Nov-07-2022 | $ 563 | $ 1,080 | 12 spots left | Reserve Reserve Reserve |
| Nov-05-2022 | Nov-08-2022 | $ 563 | $ 1,080 | 12 spots left | Reserve Reserve Reserve |
| Nov-06-2022 | Nov-09-2022 | $ 563 | $ 1,080 | 12 spots left | Reserve Reserve Reserve |
| Nov-07-2022 | Nov-10-2022 | $ 563 | $ 1,080 | 12 spots left | Reserve Reserve Reserve |
| Nov-08-2022 | Nov-11-2022 | $ 563 | $ 1,080 | 12 spots left | Reserve Reserve Reserve |
| Nov-09-2022 | Nov-12-2022 | $ 563 | $ 1,080 | 12 spots left | Reserve Reserve Reserve |
| Nov-10-2022 | Nov-13-2022 | $ 563 | $ 1,080 | 12 spots left | Reserve Reserve Reserve |
| Nov-11-2022 | Nov-14-2022 | $ 563 | $ 1,080 | 12 spots left | Reserve Reserve Reserve |
| Nov-12-2022 | Nov-15-2022 | $ 563 | $ 1,080 | 12 spots left | Reserve Reserve Reserve |
| Nov-13-2022 | Nov-16-2022 | $ 563 | $ 1,080 | 12 spots left | Reserve Reserve Reserve |
| Nov-14-2022 | Nov-17-2022 | $ 563 | $ 1,080 | 12 spots left | Reserve Reserve Reserve |
| Nov-15-2022 | Nov-18-2022 | $ 563 | $ 1,080 | 12 spots left | Reserve Reserve Reserve |
| Nov-16-2022 | Nov-19-2022 | $ 563 | $ 1,080 | 12 spots left | Reserve Reserve Reserve |
| Nov-17-2022 | Nov-20-2022 | $ 563 | $ 1,080 | 12 spots left | Reserve Reserve Reserve |
| Nov-18-2022 | Nov-21-2022 | $ 563 | $ 1,080 | 12 spots left | Reserve Reserve Reserve |
| Nov-19-2022 | Nov-22-2022 | $ 563 | $ 1,080 | 12 spots left | Reserve Reserve Reserve |
| Nov-20-2022 | Nov-23-2022 | $ 563 | $ 1,080 | 12 spots left | Reserve Reserve Reserve |
| Nov-21-2022 | Nov-24-2022 | $ 563 | $ 1,080 | 12 spots left | Reserve Reserve Reserve |
| Nov-22-2022 | Nov-25-2022 | $ 563 | $ 1,080 | 12 spots left | Reserve Reserve Reserve |
| Nov-23-2022 | Nov-26-2022 | $ 563 | $ 1,080 | 12 spots left | Reserve Reserve Reserve |
| Nov-24-2022 | Nov-27-2022 | $ 563 | $ 1,080 | 12 spots left | Reserve Reserve Reserve |
| Nov-25-2022 | Nov-28-2022 | $ 563 | $ 1,080 | 12 spots left | Reserve Reserve Reserve |
| Nov-26-2022 | Nov-29-2022 | $ 563 | $ 1,080 | 12 spots left | Reserve Reserve Reserve |
| Nov-27-2022 | Nov-30-2022 | $ 563 | $ 1,080 | 12 spots left | Reserve Reserve Reserve |
| Nov-28-2022 | Dec-01-2022 | $ 563 | $ 1,080 | 12 spots left | Reserve Reserve Reserve |
| Nov-29-2022 | Dec-02-2022 | $ 563 | $ 1,080 | 12 spots left | Reserve Reserve Reserve |
| Nov-30-2022 | Dec-03-2022 | $ 563 | $ 1,080 | 12 spots left | Reserve Reserve Reserve |
| Dec-01-2022 | Dec-04-2022 | $ 563 | $ 1,080 | 12 spots left | Reserve Reserve Reserve |
| Dec-02-2022 | Dec-05-2022 | $ 563 | $ 1,080 | 12 spots left | Reserve Reserve Reserve |
| Dec-03-2022 | Dec-06-2022 | $ 563 | $ 1,080 | 12 spots left | Reserve Reserve Reserve |
| Dec-04-2022 | Dec-07-2022 | $ 563 | $ 1,080 | 12 spots left | Reserve Reserve Reserve |
| Dec-05-2022 | Dec-08-2022 | $ 563 | $ 1,080 | 12 spots left | Reserve Reserve Reserve |
| Dec-06-2022 | Dec-09-2022 | $ 563 | $ 1,080 | 12 spots left | Reserve Reserve Reserve |
| Dec-07-2022 | Dec-10-2022 | $ 563 | $ 1,080 | 12 spots left | Reserve Reserve Reserve |
| Dec-08-2022 | Dec-11-2022 | $ 563 | $ 1,080 | 12 spots left | Reserve Reserve Reserve |
| Dec-09-2022 | Dec-12-2022 | $ 563 | $ 1,080 | 12 spots left | Reserve Reserve Reserve |
| Dec-10-2022 | Dec-13-2022 | $ 563 | $ 1,080 | 12 spots left | Reserve Reserve Reserve |
| Dec-11-2022 | Dec-14-2022 | $ 563 | $ 1,080 | 12 spots left | Reserve Reserve Reserve |
| Dec-12-2022 | Dec-15-2022 | $ 563 | $ 1,080 | 12 spots left | Reserve Reserve Reserve |
| Dec-13-2022 | Dec-16-2022 | $ 563 | $ 1,080 | 12 spots left | Reserve Reserve Reserve |
| Dec-14-2022 | Dec-17-2022 | $ 563 | $ 1,080 | 12 spots left | Reserve Reserve Reserve |
| Dec-15-2022 | Dec-18-2022 | $ 563 | $ 1,080 | 12 spots left | Reserve Reserve Reserve |
| Dec-16-2022 | Dec-19-2022 | $ 563 | $ 1,080 | 12 spots left | Reserve Reserve Reserve |
| Dec-17-2022 | Dec-20-2022 | $ 563 | $ 1,080 | 12 spots left | Reserve Reserve Reserve |
| Dec-18-2022 | Dec-21-2022 | $ 563 | $ 1,080 | 12 spots left | Reserve Reserve Reserve |
| Dec-19-2022 | Dec-22-2022 | $ 563 | $ 1,080 | 12 spots left | Reserve Reserve Reserve |
| Dec-20-2022 | Dec-23-2022 | $ 563 | $ 1,080 | 12 spots left | Reserve Reserve Reserve |
| Dec-21-2022 | Dec-24-2022 | $ 563 | $ 1,080 | 12 spots left | Reserve Reserve Reserve |
| Dec-22-2022 | Dec-25-2022 | $ 563 | $ 1,080 | 12 spots left | Reserve Reserve Reserve |
| Dec-23-2022 | Dec-26-2022 | $ 563 | $ 1,080 | 12 spots left | Reserve Reserve Reserve |
| Dec-24-2022 | Dec-27-2022 | $ 563 | $ 1,080 | 12 spots left | Reserve Reserve Reserve |
| Dec-25-2022 | Dec-28-2022 | $ 563 | $ 1,080 | 12 spots left | Reserve Reserve Reserve |
| Dec-26-2022 | Dec-29-2022 | $ 563 | $ 1,080 | 12 spots left | Reserve |