Best Puerto Rico Tour Companies
5 Travel Providers meet your criteria (Providers 1 to 5 shown)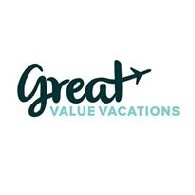 Preferred
Trip Prices
$ 601 – $ 999
Operator Type
Group Tour Operator
Trips in Puerto Rico
5 Tours in Puerto Rico
Amazing trip to Greece with GVV!
Our trip to Greece with Great Value Vacations was amazing! It was so nice to have everything all scheduled and booked ahead of time for us. Will definitely travel with GVV again!
Being able to select our own B&Bs
Being able to select our own B&Bs
I want a call back regarding the…
I want a call back regarding the several complaints I made while on the vacation booked. Worst experience ever!
Great Value Vacations provides pre-packaged, competitively priced vacation itineraries suitable to all traveler types. They are owned by DH Enterprise and Associates, Inc. What Makes Great Value Vacations Stand Out? Professionally planned itineraries Flight & car rental available Local insights Budget minded Unlike traditional guided tours, Great Value Vacations provides professionally planned packages for independent travelers booking a vacation. Everything from flights to car rental is available through the Great Value Vacations booking process. Itineraries are designed by locals, so you can get a true sense of local authentic living while on your vacation. Their packages are competitively priced, and designed by an extensive network of travel experts. You can choose from among several types of trip and their reviews speak for themselves in customer satisfaction. Accommodations and activities are hand selected by their local experts or the "feet on the street" as they call it. They choose only the highest quality places to send you and your travel companions. Who Will Enjoy Traveling with Great Value Vacations? Independent planners Budget travelers All ages Travelers who want a fully vetted itinerary and the peace of mind that comes with having all components taken care of will love the experience of a Great Value Vacations package. Because of the great variety they have available, families, older travelers, and young professionals can all find something suitable on Great Value Vacations. It's important to note that these trips are not a traditional group tour or private tour, with a guide. If you are looking for a different kind of packaged pre-set itinerary with a fellow group of travelers, we recommend checking out a few different group tour companies first. These packages are great for independent minded travelers who still like the idea of a professionally planned itinerary, with unique experiences and activities, but plenty of free time. Great Value Vacations is also great for having all services in one place - including visa information, flight booking, hotel booking, and car rental. Great Value Vacations is also a great options for budget travelers. They partner with various deals sites like Groupon to provide ongoing deals and specials (although the voucher system might be a bit complicated). Top Destinations Great Value Vacations operates tours in Africa, Asia, Europe, and The Caribbean. Travel styles include everything from all inclusive resort experiences, to quaint Bed & Breakfasts, to fully escorted tours, to rail journeys. Great Value Vacations Ireland trips are quite popular, particularly now as Ireland has remained open to travelers during the Coronavirus pandemic. You can find several different affordable independent and self drive Ireland packages through Great Value Vacations. Similarly, many American travelers are considering domestic travel for the next vacation. Great Value Vacations United States trips are a great choice for keeping the budget low and finding fun unique ways to explore your own backyard. Great Value Vacations Travel Style Adventurous Local culture Active Flexible Driving The Great Value Vacations travel style is about convenience coupled with confidence - for an unforgettable adventure. Most of their packages involve driving, and their rental car availability is comprehensive as well as a big part of the value when using a Great Value Vacations package. Itineraries include detailed directions, all your hotel information, and other important documents are available within 30 days of your booking. You are required to print all necessary documents provided to you via their Traveler Portal. Most packages include a few guided day tours and several activities ranging from cultural to active. There are several vacation types and themes to choose from that are available through Great Value Vacations. These include everything from Luxury to Self Drive Vacations (which is one of their most popular). Why Choose a Tour with Great Value Vacations? For the ease of booking a package all in one place, Great Value Vacations is a top choice. Their packages have the propensity to be a bit standard, however given that they are created by local experts - all itineraries bring a little something special to the itinerary. You'll definitely see the important sites, as well as get some locally immersive hidden gems. They bring all facets of planning travel into one place, at a competitive price, taking care of all the factors that can make planning travel stressful. They have an easy to use online booking system, eliminating the need for you to take any extra steps. It's important to note that some travelers may find the Great Value Vacations booking model a bit convaluted. They are very much geared toward budget travelers which means you can may see them listed on sites like Groupon or other deals aggregators. Great Value Vacations Covid-19 Travel Update In response to the uncertainty surrounding Covid-19, Great Value Vacations is currently postponing all bookings, based on the travel date, current news, and country travel policies. This precaution is in place at least until November 2020 and will likely be extended beyond that. At this time any current bookings with Great Value Vacations remain non-refundable.
Read more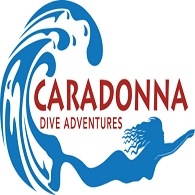 Caradonna Adventures
#3 Pick of 15 Puerto Rico Tour Companies
View Profile
Operator Type
Group Tour Operator
I have always found Caradonna…
I have always found Caradonna Adventures to be easy to deal with and always able to help when some help is needed. All the trips organized by them have been very relaxing and enjoyable.
Diving was great but.....I have learned…
Diving was great but.....I have learned that if you have specific needs in regard to airline seats on exotic dive trips. Don't count on the travel agency or Diveshop to follow through. You will be glad you made your own flight details.
Cammie's experience and patience was a…
Cammie's experience and patience was a true enhancement for out trip to Little Cayman. Her attention to detail assured the correct suite and made connections tolerable.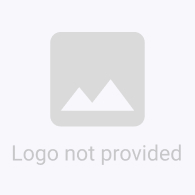 United Vacations
#8 Pick of 15 Puerto Rico Tour Companies
View Profile
Operator Type
Custom/Private Tour Operator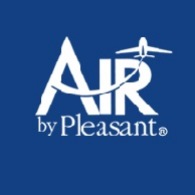 Air by Pleasant
#9 Pick of 15 Puerto Rico Tour Companies
View Profile
Operator Type
Group Tour Operator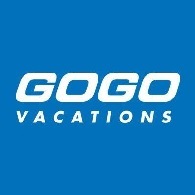 GOGO Vacations
#10 Pick of 15 Puerto Rico Tour Companies
View Profile
Operator Type
Group Tour Operator
1-5 of 5 Providers Shown
5 Provider(s)
X
Unlock Member Savings
In order to see Travelstride Select deals you must sign in. We've negotiated with many of the world's best travel companies to save you money! Get the best experiences, save up to $700 per person, and be a hero to your travel companions!
We respect your privacy and take great care to protect your information. By joining you agree to our Privacy Policy and Terms of Use.
With FREE membership you:
Save up to $700 per person!*
Access private deals and offers
See personalized trip recommendations
Save favorite trips
See member program details
What is Travelstride?
Travelstride is the top community marketplace for tours, local getaways, adventure packages, and tailor-made vacations.
Now you can find, compare, and share trips from 1,000+ operators and expert trip planners. Unlike most travel agencies and websites that only show options from large companies that pay big commissions, we show you all the options we can gather, and we're adding more all the time. We want you to have all the available information to find your perfect trip, no matter who it's with. Whether you're looking for a short weekend getaway or a multi-country expedition, you can find it on Travelstride. About us.
Use Travelstride to:
Search thousands
of itineraries and match your style and budget.

Compare local
experts with renowned tour operators side by side.

Read reviews
by travelers and experts.

Save money
as a Travelstride member (it's free), with exclusive deals & rebates.
We are on a mission...
...to foster a community connecting travelers to wonderful places, people, & experiences. Learn more.
Got it