Trip prices
$ 1,895
-
$ 4,495
Member Savings
Save up to $700!
Sign in to see which companies give additional savings to Travelstride Members (it's free )
Grand Circle Travel Reviews & Ratings
100% Recommend
Grand Circle Travel always has great specials
Grand Circle Travel always has great specials and last minute specials if you can go on short notice. You can request a roommate if you travel solo to save on the single supplement but if they can't match you, you keep your room all to yourself with no single supplement fee. Always request a roommate and you might luck out either way.

I went to Belgium and Holland on a 11 day cruise and saw all but three windmills in the country, actually walked inside one, went to a tulip farm and was allowed to pick tulips that the farm gave to us for free, went to a tulip auction where they auction every color, the stems, the leaves, and it all happens so quickly. After breakfast every morning there is a walking tour of the port city where we docked for the day. The tour brings you back for lunch and then you're free to explore on your own in the afternoon. Both Holland and Belgium were beautiful in the springtime with the flowers in full bloom. Bicycles are everywhere and is their main mode of transportation. You see them parked on the bridges over the canals, people riding them, families riding together, bike riders with groceries, and people walking them. The red light district was very interesting but you are not allowed to take pictures of the women. I waved to all of them as we were walking past their windows and some waved back. Plan your trip around the tulip blooming season and enjoy!
Show more
value and service outstanding
I've traveled with this company 4 times and find the value and service outstanding. If you are on a slim budget try the " last minute" opportunities. We got an incredible deal on a river cruise two months out.
Show more
each one has been wonderful
Have taken 12 trips overseas with this company and each one has been wonderful.
Excellent service
Excellent service on ship, considerate of their clients, wonderful discovery trips.
Wonderful countries and great scenery
We had a great tour guide in Ivan, was very knowledgable, friendly and very considerate of peoples concerns. The coastal area's of Dubrovink and Kotor were wonderful scenery and very nice people. Sarajevo was interesting and the farm was fun. Parks with the waterfalls and the caves were wonderful. Istria and Slovenia were great but the highlight was Lake Bled it has to be one of the most beautiful places in the world
Show more
An Amazing Experience
What an amazing experience! The unique things we did were wonderful. This was our first Grand Circle trip and we hope the beginning of more trips to come. We saw three types of whales and a bull moose; went lobster fishing and eating; visited Anne of Green Gables Aunt's house; visited Hopewell Rocks and the Titanic gravesites; planted potatoes; visited FDR's summer home and Peggy's Cove; had great food; went to an oyster farm—-to name just some of the fun things. Our guide, Don Lynch, was the best.
Show more
Save up to 32% off trips to every continent on earth
Redeem anytime before 2023. Last minute changes OK.
Get a full refund.
Editorial review of Grand Circle Travel
The "older sibling" of Grand Circle Cruise Line, Grand Circle Travel specializes in land tours for Americans of baby boomer age and above (fifty-plus, but leaning toward the plus).
What Makes Grand Circle Travel Stand Out?
Unique local experiences

Expert english-speaking guides

International airfare included

Relaxed tour pace

Community feel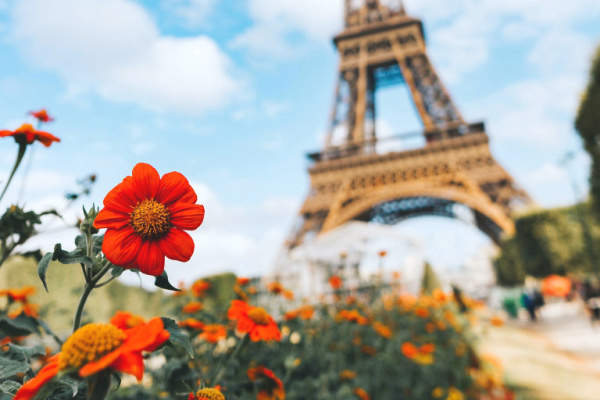 Grand Circle Travel was started by the founder of AARP, and as such know their demographic extremely well. Over the years they have established a solid reputation for tours and river cruises that offer good value to destinations around the world.
They also foster a community of dedicated travelers, encouraging you to share your memories, images, and stories with them and the friends you meet along the way.
Who Will Enjoy Traveling with Grand Circle Travel?
60+

Budget minded

American

Culturally curious

Grandparents & grandchildren (ages 13 and up are welcome to join)

Social travelers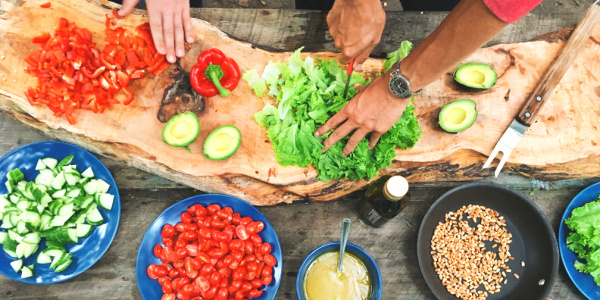 If you like the idea of joining a tight knit travel community, with frequent cost cutting options, then Grand Circle could be for you.
This is definitely a travel experience well suited to older American travelers in the 60+ range, seeking a degree of comfort, in their travel experience, within a mid to high budget range.
Younger couples or families will probably feel out of place among the crowd on a Grand Circle tour. The activities, lectures, and easy pace are all designed for older travelers. If relaxing on the cruise with a book in hand for hours on end, gliding by quiet European shores is your idea of a grand old time then Grand Circle is for you!
If you'd rather have a bit more action, or are after a "see a lot, do a lot" city and country hopping pace, this style of travel is probably not going to hit the right note for you.
Trips are mostly all-inclusive, focusing on comfortable accommodations, informative and easy paced guided walking tours, cultural encounters, learning experiences, and special events that they call their Discovery Series. Itineraries are designed to give you more time in each stop, allowing for a more balanced combination of included activities and independent time.
Solo travelers make up nearly a third of Grand Circle's customers, and they're made to feel more than welcome on group tours, including some price breaks on single supplements.
Itineraries are designed for American travelers, with an aim towards immersive experiences such as visiting local homes, interesting walking tours, in-depth cultural interactions and culinary experiences.
Top Destinations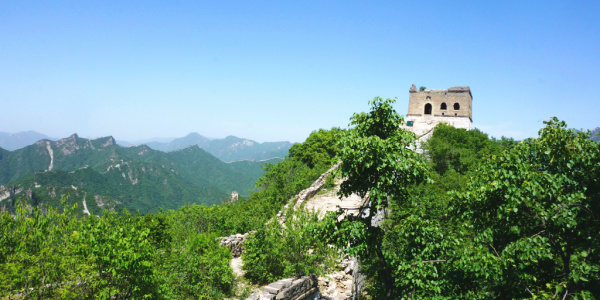 Grand Circle travels all over the world, with a strong focus in Europe, Aisa and Southeast Asia. They also have limited departures in Africa, South America, the Middle East, South Pacific, North America, Central America, and even Antarctica.
Grand Circle Travel Style
The Grand Circle Travel Style is comfortable, standard river cruises and motorcoaches. On motorcoach tours with Grand Circle you will make frequent stops to stretch your legs, and some longer stops for sightseeing. Groups are between 24-47 people, so expect some company! Because Grand Circle attracts a similar age range, you're sure to meet new friends with like interests in no time.
Hotels are comfortable and centrally located. Don't expect extreme luxury or especially unique accommodations however.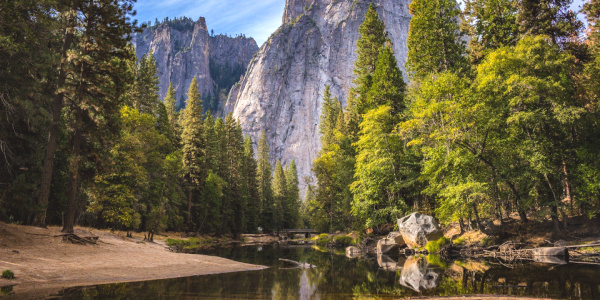 You will probably do a fair amount of walking throughout the tour - Grand Circle suggests that travelers be relatively physically fit. Most trips with Grand Circle are, unfortunately, not wheelchair accessible.
Their itineraries are designed with individuals in mind. While there are several included activities, you have many options for personalization through optional extensions and plenty of free time in each destination.
Why Choose a Tour with Grand Circle Travel?
Leisurely pace

Flexibility

Unique cultural interactions

Large groups of like minded travelers

Budget friendly

Airfare included
For the flexibility and comfort aspects, combined with unique experiences at every turn. You might find yourself sharing dinner at the home of a local family or visiting local schools. Plenty of free time is included in the itineraries, and there is a lot of choice among optional tours.
Unlock Community Benefits
Travel better together
Save favorite trips and itineraries
Get insider insights
Receive personalized recommendations
...and much more
Travelstride featured in






About the company From
From Grand Circle Travel
Grand Circle Travel offers distinctive international vacations for older Americans. Established in 1958 by Ethel Andrus, educator and founder of the American Association of Retired Persons (AARP), we view world travel as a powerful lever for lifelong learning. We make it accessible through trips that deliver unmatched discoveries, leisurely pacing, more travel choices, and comprehensive value.
Our values are the foundation upon which our company is built. They are what our beliefs and actions are derived from. Our values shape our decisions, give direction to our growth, and allow us to measure our progress.
Teamwork: We believe in groups of people who work together to create excellent results, solve difficult problems, support each other personally and professionally, and recognize their success. In a fast-paced and rapidly changing environment each member of the team is critical for success. Empowered teams are committed to taking the necessary actions to ensure that the team will reach its goals. Every member must be fully accountable for the team's and one's own personal results.
Thriving in Change: In these times of rapid change, global competition, and high volatility in the travel industry, we must be prepared to change course and move forward. Being well organized may sometimes be less important than moving quickly. The goal is for each of us to maximize our effectiveness, and ultimately our success, in an unpredictable and ever-changing environment.
Quality: Our decisions must be made and actions taken in accordance with high standards of quality and service. Quality can be subjective, and in our business quality often involves a compromise between speed and perfection. When the level of quality required is in question, we will operate to the high standards expected by our customers. Excellence in our quality will continually enhance our repeat business and ultimately our financial performance.
Want a tailor-made trip instead?
Your trip, your way, planned by an expert:
You choose budget, destinations, activities, transport & lodging type
Expert designs the itinerary for you, and once approved, takes care of logistics
Top Grand Circle Travel Trip Categories
Grand Circle Travel Company Ranking by Category
Awards
FAQ
Are flights included?
Yes. Flights are included in Grand Circle Travel trips. You can choose between two different air programs: Standard Air (basic flights, no choice on route) and Personalized Air (business class available, custom air requests such as stopovers, some special rates).
Can I extend my trip?
Grand Circle Travel has what's called a "Breakaway policy". They can help arrange flight extensions and accommodations pre or post trip though additional charges usually apply. Pre or post accommodation or flight changes are not available for every departure.
What is the Average Group Size?
The average group size with Grand Circle Travel is 40+. Smaller groups will be around 25 people.
Pre or post trip accommodation available?
Grand Circle Travel has what's called a "Breakaway policy". They can help arrange flight extensions and accommodations pre or post trip though additional charges usually apply. Pre or post accommodation or flight changes are not available for every departure.
What is the age range?
Grand Circle caters to the 60+ age range. Trips are designed to be slow paced, allowing ample time in each stop for you to take it easy, relax, and enjoy a meal.
Are kids welcome?
Grandchildren of 13 years of age and older are welcome to join most trips with Grand Circle. Be aware that itineraries usually involve long drives, so younger kids may get bored easily.
Why Travelstride
Find your perfect trip
A vast selection of trips on every continent, for every style. Thousands of itineraries from hundreds of trusted travel companies.
Save time
Use simple search and comparison tools to easily find the best trip. Don't sweat the logistics -- travel providers plan for you.
Save money
Book directly with the operator. Find inclusive packages for the best value and get access to amazing deals.
Travel confidently
Read unbiased user reviews, pick the company that fits your style, and connect with them directly. No worries, just memories.
×
Sign in to Save Trips
Bookmark trips you like
Share with your travel companions
Track price changes
Access private discounts on trips you save
×
Sign in to see your results
TripFinder is a member-only feature. Don't worry, it's free!
With a membership you:
Save up to $700 per person!*
Access private deals and offers
See personalized trip recommendations
Save favorite trips
*See Member Savings Program details
×
Activate your free Travelstride membership
Just use the email address and password provided in the email we sent.
With your free membership you:
Save up to $700 per person!*
Access private deals and offers
See personalized trip recommendations
Save favorite trips
*See Member Savings Program details