Best Scuba Diving & Snorkeling Tour Companies
14 Travel Providers meet your criteria (Providers 1 to 14 shown)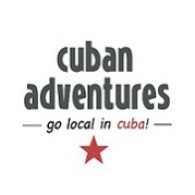 Preferred
Operator Type
Group Tour Operator
I enjoyed the tour very much
I enjoyed the tour very much, the response was very quick and efficient when I signed up for the tour. Everything was so well organised. David was a great host, he took care of all our needs and were familiar with all culture and history. He was a sincere host who wanted to show us the best visiting places and eating places of Cuba. All his recommendations were so wonderful. Could not ask for more!
The tour were very organized
I did the Cuban Adventures 8 day tours in 2018 with the guide Tatiana, she was amazing, fun, knowledgeable... the tour were very organized. I highly recommend Cuban Adventures company.
A fantastic 8 day tour
Have just returned home after a fantastic 8 day tour with Cuban Adventures. Our guide, Omar made the tour both fun and informative and was particularly helpful to the group members' individual needs. I would recommend the tour as a convenient, cost effective way to see the fascinating island and to meet other interesting people from around the world.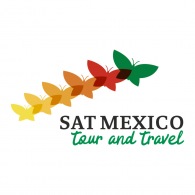 Preferred
Operator Type
Custom/Private Tour Operator
no show and refused to refund
We booked a tour but they didn't show up. Kept calling for about one hour, no body answered. Ruined our family a whole day. They refused to refund your fee and entry fee of pyramid. After calling agent for about a few weeks after we came home, they finally agreed to refund tour fee, but refused to refund entry fee US$128. Avoid using the company.
Greatings
Thanks for getting in touch and more importantly thank you for all your help running up to and during the week. Our guests had an amazing time, you can have a look at some of the video reviews on our instagram highlights @theluxeweek or see the written reviews on trustpilot https://www.trustpilot.com/review/
Private Tour to Mexico
Finally we are back to Moscow and I want to share my feedback to you. First of all I want to say thank to you — it was really interesting trip. And Jose as a guide was perfect. We have chosen the right route — if we like the most tourists prefer to visit Chichen Itza driving from Cancun, we'd probably were disappointed observing crowded endless street markets with «China made» souvenirs . So we have had a chances to see nature. We were extremely impressed by those two Indian villages and the church in the first of them and Puebla is the city you'd never forget. So thank you again and (who knows?) might contact to you once again.
Premier
Trafalgar
#26 Pick of 101 Scuba Diving & Snorkeling Tour Companies
View Profile
Average Price
$ 329 per day
Operator Type
Mixed Land & Cruise
Trips in Scuba Diving & Snorkeling
1 Tours in Scuba Diving & Snorkeling
Our guide, Patrick, was one of the most thoughtful, knowledgeable, and articulate people we had ever met!
Our guide, Patrick, was one of the most thoughtful, knowledgeable, and articulate people we had ever met! He made sure there was something for everyone, shouted out personal details for everyone, and created a familial atmosphere to help everyone relax and learn together. The local knowledge he and his local counterparts provided added layers of context and history to every beautiful site was saw. He advocated extensively for those with allergies to get real food and not miss out on delicacies, which is a level of compassion I rarely see in the service industry. He made everything memorable and the trip would not have had the level of magic that we will forever remember without him.
hotels was good, coach was good, experiences was good, tour guide and bus driver was great.
hotels was good, coach was good, experiences was good, tour guide and bus driver was great.
Best of Italy was excellent course.
Tour ****** Shasa was excellent reading group. Kind and nice organized. I guess everybody was happy.
Trafalgar is a name many seasoned travelers will recognize. A branch of the Travel Corporation, whose brands all enjoy stellar reputations, Trafalgar has been offering classic and affordable tours for over 70 years. Trafalagar Tours - Quick Facts Founded: in 1947 Group size: Large Groups, between 40-45 people Mode of transportation: Primarily large comfortable coaches Accommodation style: Unique 3 & 4 star hotels and guest houses Typical age range: 50+ Single travelers welcome (single supplements are required, but often discounted) Average tour price: $3,796 Top Regions: Europe, USA, Canada Related TTC Brands: Insight Vacations, Uniworld, Brendan Vacations Commonly compared with: Insight Vacations & Globus What Makes Trafalgar Tours Stand Out? Budget friendly without cutting activities Comfortable, not physically demanding tours Largely focused on cultural immersion Destination specific accommodation styles Strong reputation Dedicated to responsible tourism - Founding member of TreadRight Foundation Good balance of free time and inclusions Trafalgar is a budget friendly group tour operator with premium tastes. Their motto is "See the world from the inside," - this is the place to come for culturally rich and immersive travel experiences that don't break the bank or the back. Tours with Trafalgar are comfortable, not too physically demanding, and offer the opportunity to meet, talk, eat and drink with locals. You'll get to know chefs, artisans, craftsmen, historians, and farmers as you explore what makes each destination truly special. Trafalgar has a strong reputation, having been around since 1947 - putting them right at the pinnacle of when many premier guided tour companies were established. You'll meet groups of like minded travelers, enjoy cultural experiences, expertly crafted itineraries with local touches and experiences guides, while traveling in comfort and ease. Who Will Enjoy Traveling With Trafalgar? Older travelers (but all ages are welcome) Families Mid to high range budget travelers Those who enjoy slow-paced itineraries and easy physical activity Those who favor historic sightseeing & cultural immersion over hard core adventure If you are an active traveler, perhaps recently retired, eager to explore the world in comfort, visiting a nice combination of unique local spots and classic sites, then Trafalgar could be a great choice. Possibly you are new to group tours and packages, having been used to creating your own travel experiences at a younger age - Trafalgar provides the perfect introduction to group tours. You'll have plenty of free time to explore on your own, for shopping, sightseeing, and meals away from the group. Optional excursions are available throughout the itinerary for when you want a bit more structure. Families will also get a lot out of the Trafalgar travel experience. If you're seeking a family vacation and interested in introducing a new generation of travelers to your favorite country - but don't really have the time or patience to worry about planning out all the logistics - Trafalgar could be a great choice. While they offer many trip styles, suitable for travelers of all ages, their classic touch is popular among older travelers. Classic doesn't mean old fashioned or tired - simply a bit less on the active adventure and more on the historic sights and cultural experiences. They have a number of family focused tours, as well as tailored trips for special interests. Trafalgar trips are budget friendly, with most trips in middle to low range, including a "Cost Saver" feature that allows you to see more inexpensive trips broken down by ratings and cost clearly. They offer several deals on trips throughout the year. Trafalgar is a British brand, so many of the attendees on your tour will be from the UK. Top Destinations Europe & the UK USA and Canada Australia & New Zealand Asia South America With Trafalgar, you can find trips to Europe, USA & Canada, South America, Asia, Australia & New Zealand. While the destinations are widespread, Trafalgar trips explore the culture and their highly trained local guides take you to hidden local spots without venturing too far outside the comfort zone. Tours in Europe and the UK are among the most popular itineraries, utlizing guest houses and even castles for accommodation! Their USA & Canada tours are extremely popular for outdoorsy travelers. National Parks are a common itinerary item, as are trips along the Rocky Mountaineer railroad. In South America, Trafalgar travels to Argentina, Brazil, Chile, Ecuador and Peru. In Africa, they go to Egypt, Morocco, and South Africa. In Asia, it's Cambodia, China, Japan, Thailand, and Vietnam. And in the Pacific, Trafalgar visits Australia and New Zealand - some trips in this region are more basic when it comes to accommodation so be sure to read the itinerary carefully! Wherever you go, you can expect high quality guides, unique destination-specific accommodations, and smooth travels. They also have a number of religious themed tours, including trips that include excursions to Oberammergau, Bavaria. Once a decade this small town presents a Passion Play, and Trafalgar has had special access since 1970. The next time to experience this unique event is 2020. Trafalgar Travel Style The Trafalgar travel style is all about getting to know the culture through activities and connecting with locals. Their main tagline is "Discover the Good Life". On Trafalgar tours, you get to experience the real thing in a safe, escorted environment with knowledgeable guides there to help with the language and provide historical and cultural context. "Discovering the Good Life" encompasses perks like skipping lines and private access to classic sites; and unique experiences that bring you to places and among people you'd never have the chance to meet traveling on your own. This kind of travel is local immersion, but not in the same way a 25 year old might interpret that idea. Rather than bunking at hostels, going out late at night, and enjoying potentially questionable street food, you'll stay in premium, centrally located and culturally significant accommodations - everything from bed and breakfasts in Ireland to hotels right on the banks of Norwegian fjords. Learn cooking techniques in Italy, enjoy private winery tours at French chateaus, and touring a small olive farm in Spain are just a few examples of the kind of unique travel experiences you can expect with Trafalgar. Groups are large, typically between 40-45 travelers, a max of 52 on trips in the USA and Canada. Primary transportation during the tour is in large coaches, equipped with WiFi (with the exception of Alaska) and featuring large viewing windows - ideal for taking in the scenery as you head to your next spot on the itinerary. Most meals during Trafalgar tours are included. Trips often include free time during which you can explore on your own, with suggestions from your expert guides. Why Choose a Tour with Trafalgar? Well known company Culturally rich experiences in comfort Many activities included, plus some optional choices All guides are expertly trained Large groups of international travelers Trafalgar has a solid reputation, and they stick to what they've done well for over 50 years. They focus on the classics, providing a culturally rich perspective as you meet locals along the way. Their experience has allowed them to cultivate relationships around the world with local businesses - quality control you can trust for every stop along the trip. Niche tours based on specialized interests are also something they are proud to offer. Trafalgar is where you go to have the essentials and logistics take care of seamlessly while you sit back and enjoy. Do note that these tours can be quite large - 40 people traveling together in a tour group can be stifling for some. While they appeal to an older crowd due to their history and recognizable name, Trafalgar has an impressively well integrated social media presence. Trips on their site are accompanied by instagram posts from real travelers who have been on the same tour, using the hashtag #SimplyTrafalgar. Old or young(ish), couple or single, traveling Simply Trafalgar inspires confidence, comfort, and enjoyment.
Read more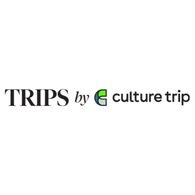 Preferred
Operator Type
Group Tour Operator
Perfect way to experience a country!
The trip to Costa Rica organized by Culture Trip was incredible! It was a perfect way to experience a country, and was a perfect blend of adventure & relaxing. The accommodations were wonderful and the local insider tips and historical/cultural knowledge provided along the way by our guide were much appreciated. It was a great way to travel as a solo traveler or as a couple.
Once in a lifetime opportunities!
Iceland could well be the most naturally beautiful country in the world and, in just five days, this trip demonstrated why. Travelling from the airport to Reykjavik, you're greeted with wide mountain vistas and it only got more stunning from there. Our passionate guide showed us blue waterfalls, sweeping glaciers and scenes so uniformly white you couldn't tell where the ground ended and sky started. The itinerary was full of once-in-a-lifetime opportunities, from bathing in a natural hot spring in freezing weather at 11pm to snowmobiling in the frozen tundra. On our last night as a group, we witnessed the northern lights, wrapping up our excursion in a suitably splendid bow.
Perfect way to experience a country!
The trip to Costa Rica organized by Culture Trip was incredible! It was a perfect way to experience a country, and was a perfect blend of adventure & relaxing. The accommodations were wonderful and the local insider tips and historical/cultural knowledge provided along the way by our guide were much appreciated. It was a great way to travel as a solo traveler or as a couple.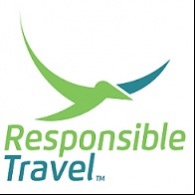 Operator Type
Custom/Private Tour Operator
Highly recommended
super organization of the agency, highly recommended for having a safe, calm and responsible experience with the communities and environment.
Galapagos Journey
I scheduled a trip to Quito and Galapagos in late 2019 to mid 2020 and pandemic came along, changing all plans. I was lucky enough to have Jacky as my caregiver at Responsible Travel. It was a year and a half of a lot of patience and partnership until the trip finally took off! And it was simply perfect! Everything went well and Jacky made an incredible itinerary. I can only thank her for the excellent service and all the attention I received. Really wonderful.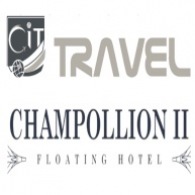 Preferred
Operator Type
River Cruise Line
Family-friendly, Quiet rooms, Good room service
A wonderful vacation…thank you *location, sightseeing program by our dedicated professional tour guide Mohamed Elmaadawy & the decent organiser Abdulrahman *delicious food by chef Saeed makes u feel like home *Reception staff especially Mr.Mohamed he was cooperative *house keeping cute ideas by Towels they made me a crocodile using towels B *kids had so much fun on the sun deck & the staff was really patient & nice to them 3)
" One of the most enjoyable trips ever to try"
One of the most enjoyable trips for anyone to try... all the staff are respectful, cooperative , very sophisticated and meticulous in dealing... Greetings to all those in charge, especially the tour guide who was a friend of us and more Mohamed El-Madawy, and God willing, we will repeat this experience again.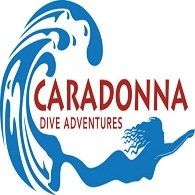 Caradonna Adventures
#50 Pick of 101 Scuba Diving & Snorkeling Tour Companies
View Profile
Operator Type
Group Tour Operator
Exceptional travel assistance!
Doris with Caradonna provided superior travel assistance and exceptional customer service. After the airline delayed our flight for our Christmas trip to go diving, having an experienced agent such as Doris to coordinate & communicate all the rescheduling of resort, air & vehicle was invaluable—& done in a personal, professional & timely manner that certainly exceeded expectations, including problem solving & guidance through to a successful refund when rescheduling just would not work.
Diving was great but.....I have learned…
Diving was great but.....I have learned that if you have specific needs in regard to airline seats on exotic dive trips. Don't count on the travel agency or Diveshop to follow through. You will be glad you made your own flight details.
Knowledgeable staff who are very…
Knowledgeable staff who are very responsive to your questions and concerns. They go the extra mile to provide top quality service.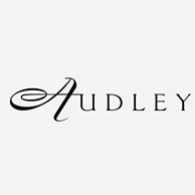 Preferred
Average Price
$ 297 per day
Trip Prices
$ 1,995 – $ 12,685
Operator Type
Custom/Private Tour Operator
Trips in Scuba Diving & Snorkeling
29 Tours in Scuba Diving & Snorkeling
I'll use Audley for all my travel moving forward
Ewan was fantastic in helping me arrange a US trip for me and my Fiancée. Gave me all the top spots and recommendations on what to do, when all I really had to start with was a broad idea of where I wanted to go. The locations were perfect and the activities made the experience extra special. I would definitely recommend Audley and especially Ewan to anyone looking for a more bespoke experience.
Unresponsive
Unfortunately, I can't review our TRAVEL experience with Audley Travel, but can comment on their non-responsiveness. I contacted Audley as they came recommended by Wilderness Travel, the company we traveled with previously. I left multiple messages for their regional specialist Adam -- voice messages through his co-workers (Alec and Jacky), email, website inquiry -- he didn't reply. I finally spoke to another specialist at the office (Lydia) and pressed her to not take yet another message for Adam, but tell me honestly if they are interested in working on our itinerary or we should move on. She then told me that they are busy. Well, wish they had some integrity to tell me on the first call, so I didn't have to loose time on trying to contact their "specialist". p.s. They sent their automated marketing message with ALL their trips listed in response to my website inquiry. In this message they included: "When you are ready...". I replied that, indeed, we are ready, as I explained in my inquiry -- ready, know where and when we want to travel and are inquiring if you are interested in creating a private journey for us. No reply! Instead, they sent another marketing message the next day (and after Lydia already told us that they are very busy and won't be able to make reservations.) The second marketing message had no option to "unsubscribe". Again, I replied to that message and asked them to stop spamming me with marketing materials. UPDATE: Audley's Client Experience Executive reached out to me in response to this review. She apologized profusely and wanted me to know that my "feedback is being heard". She said that she spoke with the employees' manager to "ensure mistakes like this don't happen again and provide additional training to support their growth." She also promised to ask the marketing to delete my name from their marketing list. I took her at her word. I don't know if this interaction with the client experience executive convinced me to seek Audley's services in the future, but I promised her to include in my review this "status update".
Amazing Trip of a life time
Where do I start, a trip of a life time, with experiences and memories for all my family. Every detail of our amazing journey in Cambodia & Vietnam was exceptional. The key was the guides provided, local, knowledgable and flexible, they all became friends over our stay. Engaging in the culture, experiencing life from food to travel, to luxury and amazing people. I would like to thank Mark Hotham for creating such special trip with many memories, to all the guides, Sophea, Tien & Tan and the drivers. Will I be booking another trip with Audley - yes, my only problem is what location
Audley helps travelers see the world their own way, providing individual journeys crafted just for you by experts who have been there before. What Makes Audley Travel Stand Out? Trips fully customized to your dates, needs and interests Hotels with character and thoughtful excursions hand-selected to impress Dedicated country specialists who know their destination inside and out With Audley, you get the peace of mind that comes from speaking directly to a country specialist who's been to your destination many times before and who will use their insider knowledge to design an itinerary specifically for you. Your dedicated specialist will listen to what you want, propose ideas to match, and work with you from inception to departure and remain available to answer any questions throughout your trip. Who Will Enjoy Traveling with Audley? The Audley traveler is discerning and curious and used to attentive and personal customer service. They're interested in working with the finest trip planners to ensure all aspects of their trip are taken care of. Audley prices reflect the experience and care that goes into crafting our journeys and we're happy to say that our customers think we're worth it. Where Do They Operate? Audley Travel has country specialists for more than 80 destinations across every continent. They can plan anything from first time visits to special interest trips in Africa, Asia, Europe, the Americas, Oceania, the Middle East and Polar regions. Within each destination, they also have travel advisors that specialize in safari and wildlife, culture, adventure travel, family trips, cruise and more. Audley Travel Style With Audley, virtually any travel style or theme is available to you. We've broken it out into 12 distinct Vacation Types: Beach Vacations: Great for combining experiential travel with plenty of rest and relaxation along the way. Audley beach vacations can be planned anywhere from the Seychelles to Thailand and usually feature a resort stay along with some exciting cultural adventures. Cruises: A great way to cover a lot of ground while only unpacking once, Audley river and sea cruises go all around the world, with a focus on destinations that are just a bit off the beaten path. Cultural Vacations: For those travelers who want insider insights and to get to know adestination through the locals. Family Vacations: No matter how old your family members are, Audley specialists can helpcreate the perfect itinerary for you out to see the world. We'll suggest the best activities, accommodations, and destinations based on your family's individual needs, from toddlers to teens. Great Journeys: Trips on an epic scale, often visiting sweeping landscapes and far-flungdestinations like Antarctica or New Zealand. Honeymoon and Romance Ideas: If you're looking for a relaxing and romantic honeymoon, with plenty of unique and special touches, Audley can help with private tours all over the world. Luxury Vacations: Most of Audley's trips have luxury components, but these trips takeindulgence to the next level. Everything from the hotels to the transportation will be five-star. We can provide opulence around the world, from Morocco to India to Australia. Off the Beaten Track: For those travelers who want something both unique and adventurous, Audley's off-the-beaten-track trips focus on places that aren't easily accessible like Malaysian Borneo or Brazil's intric maze of Amazonian wetlands. Rail Vacations: A classic way to travel, rail journeys are great for travelers who want to take it slow. It's a rare chance to take in the landscape in a way that cars or planes just can't provide. Road Trips: Sometimes a good old-fashioned road trip is the only way to go. These self-drive vacations are for travelers who are used to going without a guide but want an expert's opinion on the itinerary. Wildlife Vacations: Get up close and personal with unique and hard-to-find wildlife around the world. From pandas in China to orangutans in Borneo, Audley can help you discover species around the world. Why Travel With Them? Audley can provide the inspiration and expertise you need to elevate your next trip into an epic journey. Their customized trips are created by experienced travel experts who have been there and know the best way to discover a destination. If you're looking for personal attention, dedicated experts and local insights, Audley is a great choice.
Read more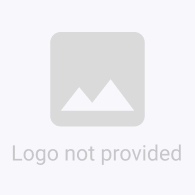 EF College Break (EF Ultimate Break)
#54 Pick of 101 Scuba Diving & Snorkeling Tour Companies
View Profile
Average Price
$ 229 per day
Trip Prices
$ 3,579 – $ 3,679
Operator Type
Group Tour Operator
Trips in Scuba Diving & Snorkeling
2 Tours in Scuba Diving & Snorkeling
I had a horrendous experience with EF
I had a horrendous experience with EF, and would discourage anyone from booking a tour with them! I was scheduled to go on an African safari in February 2023. Because I am a US citizen, a Visa is required to go on the tour. When using the link provided by EF to secure my Visa, the website said the application needed completed by December 22, 2022. One step in the application process was to input the address of the first place you would be staying during your trip. This information was not available in my trip portal, and customer service told me this information would not be available until January 16, well after when the application was due. After numerous unanswered emails and multiple lengthy, unhelpful calls, EF told me if I couldn't get the Visa it would be my own problem and they wouldn't give me my money back, even though they refused to give me the information I needed to get said Visa. The final resolution was my canceling my trip and losing half of my money along with the trip insurance. This was frustrating, heartbreaking, and overall a terrible experience!
Great trip!
The Grand Tour of Ireland was such an amazing trip and I met so many great people! The landscapes were beautiful and I loved being able to just get to Ireland and have the entire trip planned for me already.
DO NOT USE THIS COMPANY!!
The only positive thing about this entire trip was our tour guide who was knowledgeable and kind despite all the horrible things that happened during the trip. To start, EF puts you on the worst flights imaginable. My first flight (out of 3) was cancelled the night before I was supposed to leave and EF refused to help me. I spent 8 hours on hold with the airline to get booked on another flight. I made it to my second flight and was denied boarding for no reason (at the fault of the airline). I called the 24/7 EF emergency line and they said they could only help me during business hours from Mon - Fri between 8am - 5pm ET. I later learned they helped someone else on my trip over the weekend, which was outside their "business hours." The emergency line is useless and the people who answer the phone are incompetent. I was stranded in another country for 24 hours with no assistance from EF and still had not made it to my destination. They refused to help me with the airlines, booking a hotel for the night or meals. When I finally made it to my destination, I had missed 2 days of the trip. The hotels on the trip are the worst I've stayed at in my entire life. They are dirty and in extremely inconvenient locations. The restaurants we were taken to were not great - I could have found better on my own and you're stuck in a bus with 40 other people for the majority of the trip. We spent more time on a bus than actually touring the cities. On my trip home, I barely made my connecting flight and was lucky because I would've been stranded AGAIN in a foreign country. Others on my trip dealt with lost luggage, more cancelled flights, being stranded or left on their own to figure it out. I understand a lot of these issues were airline related, but it's also because EF puts you on the cheapest possible flights, which means you get the worst service and no one cares about you. It's truly remarkable how little EF cares about their trip attendees. Once I arrived home, I called EF to talk about my experience and to discuss reimbursement for the two days I missed. I also purchased the travel insurance. I was told to file a claim and that "they rarely decline claims." The girl I spoke with said she'd talk to her supervisor and get back to me. I followed up three times and haven't heard from her in 5 months. She completely ghosted me. I filed a claim and followed up with them multiple times as well and just today, again 5 months later, received an email saying my claim was denied. This company has the WORST customer service I've ever experienced and they DO NOT care about you or your safety during their trips. They want your money and that is all. I spent an additional $1,000 on a hotel and food while I was stranded because the city I was in was completely sold out on hotel rooms - money I will never see again in addition to what I spent on the trip itself. Even if you are a poor college student, you deserve a way better experience than this company provides. DO NOT USE THEM!!
Newly rebranded as 'EF Ultimate Break', EF College Break has been a leader in educational tours, language services, and study abroad experiences since 1965. What Makes EF Ultimate Break Stand Out? A strong sense of fun, with an educational twist Affordable travel for college aged adults Strong emphasis on social activities, meeting locals and making new friends Flights included in the price of the trip Generous payment plans EF stands for "Education First", and they have been offering educational travel experiences, exchange programs, work and teach abroad assistance, and language courses for over 50 years. They focus on making sure the often daunting and complicated process of planning an abroad experience, whether for pleasure or a career change, remains as simple as possible. Their travel experiences were named EF College Break, however they rebranded in 2017 becoming EF Ultimate Break, reflecting a fresher more youth driven outlook, and placing less emphasis on the education aspect and more on the fun aspect. Their tours are about being completely immersed in your destination and appreciating all it has to offer with your tour group who are guaranteed to become your good friends by the end. This is like a study abroad journey with all the fun and none of the schoolwork. Who Will Enjoy Traveling With EF Ultimate Break? 18-29 Year Olds Social Travelers Travelers looking to enjoy the nightlife, but also get up early for sightseeing College students Budget travelers Single and Solo travelers This is the kind of trip that active outgoing, social college aged adults interested in learning and having fun will enjoy. If you have a "work hard play hard" kind of mentality you will fit in well with their approach to traveling. EF Ultimate Break specifically caters to 18-29 year olds, and their pretty strict about this (though the broader spectrum of their educational programs are open to adults and working professionals). Their main target being 18-29, tours are designed to not be price prohibitive, itineraries include a lot of social activities, and the emphasis is on having fun and staying active, with a sprinkling of educational value thrown in for good measure. Enough for you to maybe convince a parent to put up some of the cost. Incredibly studious types who gravitate to history tours, archaeological sites, and long moments in each stop learning from a guide may want to check around first before choosing to travel with EF Ultimate Break. One of their mantras is "we don't do boring" and let's face it museums often fall under that category. The emphasis is on being active, seeing and doing a lot - both on the historically significant side as well as the locally immersive side (which in this case might mean your bunkmates are frequently sampling the nightlife). Top Destinations EF Ultimate Break covers destinations all over the world Europe Central America South America Asia Australia / New Zealand There is a strong emphasis on Europe for EF Ultimate Break, though they do offer group travel experiences around the world. In Europe they cover many popular countries in Western and Central Europe, including Italy, Iceland, and the UK. In Central America, you can find trips in Cuba, Belize, Costa Rica, Nicaragua, and Panama, and in South America they have departures to Peru, Ecuador, and Argentina. In Asia, EF Ultimate Break has tours in China, Japan, Thailand, and Vietnam. Lastly you can also find tours in South Africa, and Australia and New Zealand. EF Ultimate Break Travel Style Tours are designed to be easy to pay for using installments; and they have a few different payment plans to choose from. You can choose from 1-2 week, 2-4 week, and 4+ week durations, and filter by a variety of trip type. While on your tour: Accommodations are standard and basic. Think multi-bed hostel rooms with randomly selected roommates from your tour group, more than hotels. A variety of transportation modes will be used, from private motor coach to train to bicycle. Your Tour Director is a local, ready to introduce you and welcome you to their home - acting as a tour guide and friend. Why Choose a Tour With EF Ultimate Break? If you're a college aged adult looking for a stress free and adventurous tour experience, EF Ultimate Break could be the perfect choice. This is for the type of traveler for whom backpacking through Europe sounds fun, but you'd rather do it with a little less stress, a little more companionship, and the guarantee of a hot meal and drinks with friends. But the adventurous backpacker spirit remains. Not only that, but they provide generous payment plans, and almost everything is included making it really hard for you to make the excuse that an awesome travel experience is out of reach financially. They want you to see the world, have fun, and provide many ways to make it happen. They also have a number of other brands with similiar outlooks on education and travel including "EF College Study Tours", "EF Explore America", "EF Tours Girls Trips", "EF Educational Tours Canada", "EF Go Ahead Tours", and "EF Gap Year".
Read more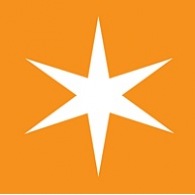 Adventures by Disney
#55 Pick of 101 Scuba Diving & Snorkeling Tour Companies
View Profile
Average Price
$ 600 per day
Operator Type
Mixed Land & Cruise
Trips in Scuba Diving & Snorkeling
1 Tours in Scuba Diving & Snorkeling
Great trip! Kudos to Adventures by Disney for a really well done trip!
I went on this trip with some misgivings, as my only other experience with this type of tour was a winter Tauck Family Bridges tour of Italy, that was not a good experience. Well, I am SO glad I went, as my daughter and I had a marvelous time. Disney did an amazing job of organizing this trip - I still can't believe how much they managed to fit into essentially 8 days. I also can't believe how much fun it all was! The guides were tremendous. First of all, unlike Tauck (where we traveled with one tour manager), here we had two guides with us the entire time - one a licensed guide in Greece (i.e., a native, very knowledgeable about the country and able to really take us through the historical and archaeological sites) and the other an American who has been guiding in Greece for years. The interaction between the guides was very warm, as was their way of relating to the guests. This was a complete contrast with Tauck. Here people really got to know each other, the young people had a great time with each other, and, of course, Greece itself is just magnificent. I will certainly travel with Disney again!
Family friendly and culturally immersive travel from the imaginative minds at Disney. What Makes Adventures by Disney Stand Out? A majority of tour companies cater to young adults and 50+ travelers. Very few are dedicated specifically to families, and those that are often have a minimum age of 12 - with rare exceptions. Adventures by Disney is a perfect option for parents with young children seeking exciting, educational, and culturally rich vacations, with an high level of comfort. These tours are not heavy on the Disney characters or films either, so if you're dreading an all-Disney all-the-time experience, rest easy. These trips are active, often with an outdoor component, and introduce young minds to the world through interactive cultural presentations, up-close wildlife experiences, and other fun surprises. Who Will Enjoy Traveling with Adventures by Disney? It goes without saying that these trips are geared toward young families. You and your young ones will enjoy a trip with Adventures by Disney if learning through travel is a high priority, and a certain amount of physical activity is ok. Adventures by Disney trips are on the higher end when it comes to price per person. But it's important to note that almost everything is included - freeing you up to enjoy the trip with no stress about where the next activity should be, or finding a restaurant that is suitable for your families needs. On most trips with Adventures by Disney the minimum age requirement is 4 years old. Top Destinations Adventures by Disney operates their specialized family friendly itineraries all around the world. Europe and North America offer the most extensive list of trips. Select Central America and South America tours are available as well as limited tour options in Australia, China, South Africa, and Japan. Adventures by Disney Travel Style There are many trip styles to choose from through Adventures by Disney, including river cruises and large ship cruises. The travel approach with Adventures by Disney is very hands on - perfect for young minds learning about the world! You and your children will also gain exclusive insider access to some of the most incredible sights around the world. Private tours and "backstage access" are a key part of the Adventures by Disney experience. Most Adventures by Disney tours feature varying degrees of physical activity. Some are more active than others, but you should expect to be outside, enjoying nature in some capacity during your trip. Whether this means a day of kayaking trip along the Gold Coast, a hike through a magical European forest, or cycling along rivers and lakes your trip will provide plenty of time in the fresh air. All admissions to exhibits, tours, and activities are included in your package. Adventures by Disney is very focused on making sure your trip is hassle free. All transportation and accommodation during the tour are also taken care of. Why Choose a Tour with Adventures by Disney? If you've been having a hard time finding a kid-friendly tour that provides a well rounded itinerary and plenty of support, Adventures by Disney is a great place to look. Don't let the Disney name deter you from exploring these trips - it's not all floating hotel cruises. In fact most itineraries with Adventures by Disney are private - just you and your family, allowing for ample time to explore and learn about the history and culture of each destination. Every Adventures by Disney trip is accompanied by two professional, and of course kid-friendly, adventure guides and specialists. They are there to enrich your journey as well as make sure everything goes smoothly.
Read more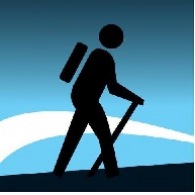 Premier
Average Price
$ 474 per day
Operator Type
Group Tour Operator
Active Adventures Pika Trip
The Pika trip was a replacement trip that my son Ted and I had originally planned for Bhutan in the fall of 2020, but Covid got in the way. The Pika Trip was completely up to the standards of my four previous Active Adventures trips(Dolomites, Nepal, Patagonia, Machu Picchu). Each of them was a trip of a lifetime experience and the Pika was no exception and it was right here in the USA. The Austin Adventure guides (Alisa and Steve) were hardworking, accommodating, knowledgeable and flat out fun to be around. As all four previous trips were outside the US, I had found that international travel can be a bit tiring, however once in the hands of the guide(s) you could just relax and enjoy the new world. Surprisingly it was the same on this trip. Once we met the guides it was all "no worries". The food….well we ate like kings. If you have not yet had a buffalo steak…well I am long over due for another. The lodging?….a couple of our rooms were almost too nice for a hiking trip. This was NOT camping. :-) And the scenery, do I dare say was spectacular. Photography is my hobby (some say disease) and the colors….oh my the colors. Sooo, I am now 75 years old and had in mind that this would be my last Active Adventures trip. Am now rethinking that. All you young'uns out there, if you are debating, 75 comes around pretty damned fast. If you have the means, sign up. It is best way to maximize your trip, have a helluva good time and experience the world around you to the fullest.
Never again!
I was thoroughly disappointed in my AST trip, and would absolutely not recommend this trip (or Active Himalayas in general) to anyone! My experience started out pleasant enough
Trip of a Lifetime
This Dolomiti experience with Active Adventures was all I had dreamed of and more. Before and during the trip the staff was promptly and thoroughly responsive to any concerns, which I greatly appreciated, and the trip itself was a magical blend of different delights within the Dolomiti -- hiking, biking, rifugios, the challenging Via Ferrata, rich World War I history, gorgeous scenery and weather, great food, and then beautiful and comfy accommodations to cap it off at the end of each incredible day. Our guides, Richard and Marika, were the absolute best, highly knowledgeable and helpful, as well as fun and entertaining, always providing a safe environment within which to enjoy the Dolomiti. In our case it was necessary for Richard to modify the itinerary in order to meet the needs of everyone in our group, and he did this seamlessly and beautifully, allowing each of us to fully enjoy our experience. The transfer drivers and all other details were thoroughly covered, which allowed for things to flow well from start to finish. This trip was definitely a lifetime highlight for me, and I'm grateful to Active Adventures for providing such an incredible opportunity.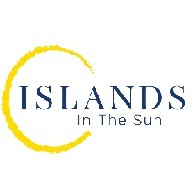 Islands in the Sun
#62 Pick of 101 Scuba Diving & Snorkeling Tour Companies
View Profile
Operator Type
Group Tour Operator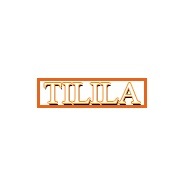 Operator Type
Group Tour Operator
We had an amazing tour
My partner and I took a private tour with Tilla Tours. We had an amazing tour guide and driver, Karim. We had a limited amount of time, but wanted to see as much of Morocco as we could. Karim helped us manage our time so that we could see as much as possible. We had plenty of stops for pictures. Karim answered any questions we had and explained to us many aspects of Moroccan culture. If you're unsure about taking this tour, do it. And try to get Karim as your tour guide. He was amazing. I wish we could tip him a million dollars :)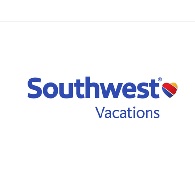 Southwest Vacations
#65 Pick of 101 Scuba Diving & Snorkeling Tour Companies
View Profile
Operator Type
Custom/Private Tour Operator
1-14 of 14 Providers Shown
14 Provider(s)
X
Unlock Member Savings
In order to see Travelstride Select deals you must sign in. We've negotiated with many of the world's best travel companies to save you money! Get the best experiences, save up to $700 per person, and be a hero to your travel companions!
We respect your privacy and take great care to protect your information. By joining you agree to our Privacy Policy and Terms of Use.
With FREE membership you:
Save up to $700 per person!*
Access private deals and offers
See personalized trip recommendations
Save favorite trips
See member program details
What is Travelstride?
Travelstride is the top community marketplace for tours, local getaways, adventure packages, and tailor-made vacations.
Now you can find, compare, and share trips from 1,000+ operators and expert trip planners. Unlike most travel agencies and websites that only show options from large companies that pay big commissions, we show you all the options we can gather, and we're adding more all the time. We want you to have all the available information to find your perfect trip, no matter who it's with. Whether you're looking for a short weekend getaway or a multi-country expedition, you can find it on Travelstride. About us.
Use Travelstride to:

Search thousands
of itineraries and match your style and budget.

Compare local
experts with renowned tour operators side by side.

Read reviews
by travelers and experts.

Save money
as a Travelstride member (it's free), with exclusive deals & rebates.
We are on a mission...
...to foster a community connecting travelers to wonderful places, people, & experiences. Learn more.
Got it