Best Tahiti Tour Companies
9 Travel Providers meet your criteria (Providers 1 to 9 shown)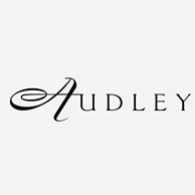 Preferred
Average Price
$ 297 per day
Trip Prices
$ 10,590 – $ 11,445
Operator Type
Custom/Private Tour Operator
Trips in Tahiti
2 Tours in Tahiti
Could not have been better
We went to Antigua last year for our 25th Anniversary and stayed at Galley Bay. We liked it a lot and went back this year. As we only left the resort to go on a helicopter tour, this year we decided to add a few days in English Harbour at a hotel that another couple had recommended to us to give us the opportunity to try some different restaurants. The same couple recommended their travel agent – Audley travel - so that is where we went. I was suspicious as to whether they would add any value as I can book my own flights and negotiate deals with hotels but we were extremely pleased with the service from Isabelle – their Caribbean specialist. More on this later. We worked with her to optimise the price for the flights. Although I have over 500k miles still with BA, reward flights were out of the question but we managed to get Virgin Upper for £5,500 (compared to BA quote of around £10k for Club which is just not quite as good) Audley managed all of the booking process at our selected hotels so we had a single contact point. The arrangements were faultless and we were kept informed at all times. The itinerary was well presented and we had both an electronic version and a high-quality folder with all the paperwork and recommendations for trips and restaurants as well as quality luggage tags. It all makes you feel good. On landing in Antigua we were met at the bottom of the jetway by a representative of Audley (St James travel) who took us straight to the front of the queue at immigration (we never knew such service existed). Having passed through that, our bags were just coming round the carousel so the rep took them off, led us into the outside world where we had to wait about 5 minutes for our private transfer (only because we were early!). We were in the car less than 20 minutes from touching down. Last time I achieved that was on a hand baggage only trip with Ryanair to Salzburg. All thanks to Audley. The inter hotel transfer and return transfer to the airport were faultless as was the post holiday catch up call. Were already working with Audley on next years break using Isabelles extensive knowledge of the hotels and options
Didn't Even Get as Far as a Quote
I made an enquiry re Audley Travel's Orangutans & Wild Borneo tour but unfortunately didn't get even get as far as a quote. Due to my employment I'm not permitted access to a mobile phone during working hours - and my hours are frankly ridiculous. Therefore, when the 'specialist' came back to me via email/voicemail asking to book a phone consultation I politely explained this isn't practical for me and that I simply needed a quote for me to make a decision. I then had another email advising she couldn't possibly quote (despite me giving the exact holiday and departure date) as 'all Audley holidays are truly tailor made, etc, etc, etc'. Clearly as an extraordinarily well travelled person, I'm unable to discern if a tour as detailed on Audley Travel's own website and following extensive research and comparison with other itineraries is right for me, without having to talk about it further first! Whilst I fully appreciate all companies will have processes they like to follow, Charlotte's complete rigidity and inability to understand my specific circumstances are hardly the actions expected of a top ranked travel agency. Had I been provided with a quote, I would almost certainly have made the booking by now as it was on my shortlist of just three holiday options. Instead I have now booked with a competitor that was willing to just quote initially - that's a c. £8k lost booking for Audley Travel due to inflexibility and an inability to respond to specific customer need: so much for everything being tailor made.
TOP NOTCH HOLIDAY! Just back from an amazing holiday…
Just back from an amazing holiday travelling through Malaysia and Singapore with multiple stops. Everything was outstanding and superbly planned with lots of special moments. Our Audley travel agent Katie Fryer used her extensive knowledge and experience to give us inside tips and ideas to make this trip so wonderful - thank you Katie you are THE BEST
Audley helps travelers see the world their own way, providing individual journeys crafted just for you by experts who have been there before. What Makes Audley Travel Stand Out? Trips fully customized to your dates, needs and interests Hotels with character and thoughtful excursions hand-selected to impress Dedicated country specialists who know their destination inside and out With Audley, you get the peace of mind that comes from speaking directly to a country specialist who's been to your destination many times before and who will use their insider knowledge to design an itinerary specifically for you. Your dedicated specialist will listen to what you want, propose ideas to match, and work with you from inception to departure and remain available to answer any questions throughout your trip. Who Will Enjoy Traveling with Audley? The Audley traveler is discerning and curious and used to attentive and personal customer service. They're interested in working with the finest trip planners to ensure all aspects of their trip are taken care of. Audley prices reflect the experience and care that goes into crafting our journeys and we're happy to say that our customers think we're worth it. Where Do They Operate? Audley Travel has country specialists for more than 80 destinations across every continent. They can plan anything from first time visits to special interest trips in Africa, Asia, Europe, the Americas, Oceania, the Middle East and Polar regions. Within each destination, they also have travel advisors that specialize in safari and wildlife, culture, adventure travel, family trips, cruise and more. Audley Travel Style With Audley, virtually any travel style or theme is available to you. We've broken it out into 12 distinct Vacation Types: Beach Vacations: Great for combining experiential travel with plenty of rest and relaxation along the way. Audley beach vacations can be planned anywhere from the Seychelles to Thailand and usually feature a resort stay along with some exciting cultural adventures. Cruises: A great way to cover a lot of ground while only unpacking once, Audley river and sea cruises go all around the world, with a focus on destinations that are just a bit off the beaten path. Cultural Vacations: For those travelers who want insider insights and to get to know adestination through the locals. Family Vacations: No matter how old your family members are, Audley specialists can helpcreate the perfect itinerary for you out to see the world. We'll suggest the best activities, accommodations, and destinations based on your family's individual needs, from toddlers to teens. Great Journeys: Trips on an epic scale, often visiting sweeping landscapes and far-flungdestinations like Antarctica or New Zealand. Honeymoon and Romance Ideas: If you're looking for a relaxing and romantic honeymoon, with plenty of unique and special touches, Audley can help with private tours all over the world. Luxury Vacations: Most of Audley's trips have luxury components, but these trips takeindulgence to the next level. Everything from the hotels to the transportation will be five-star. We can provide opulence around the world, from Morocco to India to Australia. Off the Beaten Track: For those travelers who want something both unique and adventurous, Audley's off-the-beaten-track trips focus on places that aren't easily accessible like Malaysian Borneo or Brazil's intric maze of Amazonian wetlands. Rail Vacations: A classic way to travel, rail journeys are great for travelers who want to take it slow. It's a rare chance to take in the landscape in a way that cars or planes just can't provide. Road Trips: Sometimes a good old-fashioned road trip is the only way to go. These self-drive vacations are for travelers who are used to going without a guide but want an expert's opinion on the itinerary. Wildlife Vacations: Get up close and personal with unique and hard-to-find wildlife around the world. From pandas in China to orangutans in Borneo, Audley can help you discover species around the world. Why Travel With Them? Audley can provide the inspiration and expertise you need to elevate your next trip into an epic journey. Their customized trips are created by experienced travel experts who have been there and know the best way to discover a destination. If you're looking for personal attention, dedicated experts and local insights, Audley is a great choice.
Read more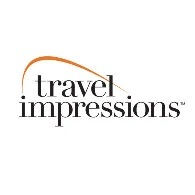 Travel Impressions
#4 Pick of 15 Tahiti Tour Companies
View Profile
Operator Type
Group Tour Operator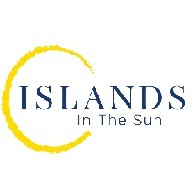 Islands in the Sun
#5 Pick of 15 Tahiti Tour Companies
View Profile
Operator Type
Group Tour Operator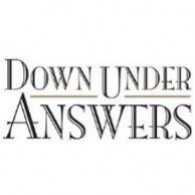 Down Under Answers
#6 Pick of 15 Tahiti Tour Companies
View Profile
Operator Type
Independent / Self-Guided Packager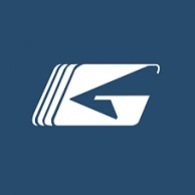 AfricaExperts by Goway
#7 Pick of 15 Tahiti Tour Companies
View Profile
Operator Type
Group Tour Operator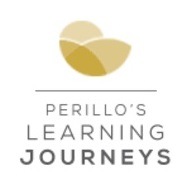 Perillos Learning Journeys
#8 Pick of 15 Tahiti Tour Companies
View Profile
Operator Type
Group Tour Operator
Classic Vacations
#9 Pick of 15 Tahiti Tour Companies
View Profile
Operator Type
Group Tour Operator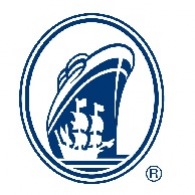 Operator Type
Group Tour Operator
NEVER AGAIN WITH HOLLAND AMERICA!
Holland America was the worst cruise line I have ever been on, I definitely do not recommend this cruise for any human on this planet including young people. Very unpleasant atmosphere and the staff are extremely unwelcoming and intimidating. Once you have left the port and your at sea, their attitudes start to change and they all start acting like thugs. I was shocked by the amount of unprofessionalism, but I guess people who have secure jobs on a major cruise line can treat their guests like crap and get away with it trip after trip. These losers are too immature and inhospitable for any human to enjoy their, "accommodations" and perhaps they should consider making a cruise line for wild zoo animals instead, because that's how they treat their guests. Never again with Holland America!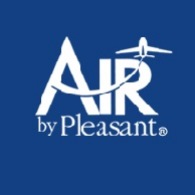 Operator Type
Group Tour Operator
1-9 of 9 Providers Shown
9 Provider(s)
X
Unlock Member Savings
In order to see Travelstride Select deals you must sign in. We've negotiated with many of the world's best travel companies to save you money! Get the best experiences, save up to $700 per person, and be a hero to your travel companions!
We respect your privacy and take great care to protect your information. By joining you agree to our Privacy Policy and Terms of Use.
With FREE membership you:
Save up to $700 per person!*
Access private deals and offers
See personalized trip recommendations
Save favorite trips
See member program details
What is Travelstride?
Travelstride is the top community marketplace for tours, local getaways, adventure packages, and tailor-made vacations.
Now you can find, compare, and share trips from 1,000+ operators and expert trip planners. Unlike most travel agencies and websites that only show options from large companies that pay big commissions, we show you all the options we can gather, and we're adding more all the time. We want you to have all the available information to find your perfect trip, no matter who it's with. Whether you're looking for a short weekend getaway or a multi-country expedition, you can find it on Travelstride. About us.
Use Travelstride to:

Search thousands
of itineraries and match your style and budget.

Compare local
experts with renowned tour operators side by side.

Read reviews
by travelers and experts.

Save money
as a Travelstride member (it's free), with exclusive deals & rebates.
We are on a mission...
...to foster a community connecting travelers to wonderful places, people, & experiences. Learn more.
Got it