Best Baltic Sea Tour Companies
5 Travel Providers meet your criteria (Providers 1 to 5 shown)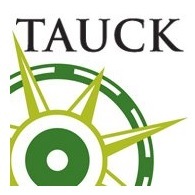 Average Price
$ 578 per day
Trip Prices
$ 6,890 – $ 9,990
Operator Type
Mixed Land & Cruise
Trips in Baltic Sea
23 Tours in Baltic Sea
Great if you like 5-star hotels and lots of food
The tour covered most of Switzerland, with one day in Italy, which could have been eliminated. If you want to see the country from a bus or train, and you desire luxury hotels and gourmet food, then this is the tour for you. If you want to have a closer connection to the local people, and walk a bit in the mountains, or even hear the cowbells up close, then don't take this trip. While the trip was nice, I felt a disconnect from the local people and the country itself. We were always separated in a private train car, or on a private tour. I came home not really knowing what it's like to live there, other than it's very expensive.
Still Spellbound by the Grandeur of Alaska
Focused on the amazing wildness of Alaska without worrying about the mundane details. Expert, low-key tour director made everything look easy. Excursions enhanced appreciation for the history, terrain, wildlife, peoples, boom and bust cycles that make Alaska so unique. Clear view of Denali, great weather, days 'at sea' with binoculars in hand! Most Memorable Moment: Flightseeing, Tundra Wilderness tour (clear Denali, rare wolf sighting and grizzlies in distance), crossing Prince William Sound (sea-otters, orcas, stellar sea-lions, and more), Hubbard Glacier calving, Glacier Bay entire day, Whale Watching out of Juneau, and bald eagles everywhere!
Pay for a 4 star trip and get 2 star food
My husband and I took the Treasures of the Mediterranean tour two weeks ago. The food off the ship was very good. The food on the ship was subpar (2 stars out of 4 stars). We ended up ordering French Fries at the beginning of each meal so we would at least have something to eat. I called Tauck and voiced my concerns. They offered us a $250 voucher each for another trip. I hardly think the food portion on the yacht was $250. Why would I go on another Tauck trip when my first one, which was our retirement celebration due to the poor food. The majority of the people on the trip were dissatisfied with the food and their reviews reflected it.
Founded in 1925 by Arthur Tauck, the company has blossomed from a New England motor coach tour agency to offering trips throughout the world -- by land (including rail), sea, and sometimes by air (private air charters, helicopters). But it remains a Tauck family-run business, now in its fourth generation. Quick Facts Founded in 1925 Luxury travel with a friendly touch Small groups, large groups, river cruises Solo friendly Average tour price is around $6,000 p/p Unique partnerships: BBC Earth, offering science themed nature tours, Ken Burns journeys in the US What Makes Tauck Stand Out Long legacy Classic destinations Several types of itinerary, from cruises to family trips All inclusive pricing Themed trips "No grouches or pessimists" was the plea in a 1920s newspaper ad for a small tour group. From that small automobile taking curious, adventurous New Yorkers along dusty roads through beautiful New England, Tauck has come a long way, now offering guided tours throughout the world. They look upon their legacy with immense pride, as well they should. Arthur Tauck was an immigrant who pulled himself up by bootstraps and engenuity, and his name represents a supreme, classic and classy tour experience. Tauck is a long-established high-quality tour operator with a strong reputation as one of the top companies offering upper-mid-range to luxury group travel and river cruises for the 50+ crowd. While its staple has been European and North American land tours, Tauck has been increasingly expanding into special family trips, exotic locations, and recent award-winning European river cruising. Who Will Enjoy Traveling with Tauck? Families 50+ River cruisers History buffs Pricing is virtually all-inclusive -- no additional options that can run up costs are offered during the trips, yet this is not a place for the true budget traveler. Though they offer several different types of tours, from family vacations to river cruising, attracting and serving a diverse customer group, the legacy of tradition and comfortability appeals largely to older and middle aged travelers. Solo travelers are very welcome on Tauck trips, and pay a low single supplement. Numerous specifically solo friendly tours are offered. You'll meet romantic singles, or simply independent minded travelers, of all ages. Large family or friend groups could find a great fit at Tauck. Particularly because if your group is 11 people, the 11th travels for free! Because of Tauck's impressively wide reaching themes and styles for families, having several different ages will be easier to entertain than they might be with other companies. They even have dedicated "family river cruises". So if you're considering a multi-gen family reunion or have a large group of friends with various ages, Tauck could be a good choice. Top Destinations Tauck destinations include all seven continents -- so whether you're trying to plan an Iceland vacation or looking to take a trip to Canada, consider Tauck! Special themes may include food and wine, North American national parks, fall foliage, solo travel, African safaris, "Culturious" travel (for culturally curious baby boomers), "Bridges" (for families), and "Events," which are considered once-in-a-lifetime travel experiences. These may feature a trip to the Kentucky Derby or journeys based around themes of Ken Burns films, with a chance to meet Burns himself. Tauck Travel Style Tauck's travel style is all about seeing destinations in comfort, yet with a strong sense of adventure and desire to see different sides of the destination - from local life to culturally immersive activities. Land tours are where they began, and they offer hundreds of different tours of various lengths around the world. Typically accommodations are in comfortable 3, 4, and occasionally 5 star hotels. Tauck has an award winning river cruise line, covering a variety of European rivers. They strive to create an intimate setting, where customer service is not compromised. Small ship cruises use 40- to 264-passenger-size yachts and expeditionary vessels that can visit small islands and other locations that big ships cannot. The staff is known for its attentiveness and individualized service. Among Tauck's unique partnerships is a special connection with the BBC Earth, through which they offer what they call "Earth Journeys". These explore the natural world with emphasis on being outdoors learning the fascinating earth science behind stunning nature and wildlife. Tauck is a luxury minded brand, and their prices do tend to sit in the upper budget range. Think an average price between $5,000 and $7,000 per person. That said, they strive to reflect a friendliness and openness, and steer away from any kind of "stuffy" feeling. Their trips are comprehensive and full of enriching cultural activities, while also appreciating the value behind enjoying a cocktail hour before heading into dinner. Why Choose a Tour or River Cruise With Tauck? Tauck has an impressive array of travel styles and tours, suitable to numerous types of travelers. They are especially popular with large family groups and corporate groups, as well as very friendly to solo / single travelers. A renowned, award winning, and well established company, they seamlessly marry innovation with legacy - sticking to their roots while continuing to create unique offerings. Some of its biggest growth has come on water, where Tauck operates a fleet of seven European river boats and a number of small ship cruises. Their customer service, attentive and knowledgeable guides are definitely a key component to their popularity. Tauck offers something for just about everyone. Covid-19 Updates Tauck has an internal "Global Response Team" that is poised and ready for responding to the unexpected, from extreme weather events to outbreaks. They have implemented stringent safety requirements for their trips going forward, training guides on enhanced protocols and health screening practices. Guests will be required to wear face coverings on all outings.
Read more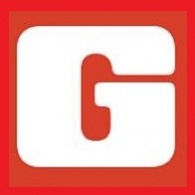 Average Price
$ 273 per day
Trip Prices
$ 2,099 – $ 4,839
Operator Type
Mixed Land & Cruise
Trips in Baltic Sea
7 Tours in Baltic Sea
worst to deal with
had a river cruise scheduled but the person i was traveling with found out she was to have her first grandbaby on the dates we were suppose to sail but instead of letting me pay the 250 cancellation fee and bringing someone else they wanted me to travel alone and charge me 1700.00 for a single cabin so beware when you travel with them they are not flexible on anything i use to take 5 or 6 trips a year with them but not anymore
Globus B.S.
Did not have any problems with Trafalgar they gave us our refund..Globus put our refund into a non refundable credit which we did not know or would not have agreed to do that.
Amazing tour company we were 3 days…
Amazing tour company we were 3 days into our tour in Brasil when the tour was cancelled in March 2020 A full refund was given to us without any of the usual problems associated with getting money back. Globus proved to us that they are a very ethical company and for this reason we will not hesitate to use Globus again when this pandemic is over and we can recommend any traveler to use this fantastic company.Well done Globus team we love what you done for us mr & mrs Comito stay safe
Globus' roots date back to Switzerland in 1928, when the company's founder, Antonio Mantegazza, bought a rowboat to carry passengers across Lake Lugano, entertaining them with stories about the local sights along the way. From that modest beginning, one of the world's leading travel companies was born. Globus is part of the Globus Group of brands, which also includes Avalon Waterways, Cosmos, and Monograms - together they carry more than a half million passengers annually. What Makes Globus Stand Out? All inclusive packages Balanced itineraries between planned activities and free time Centrally located accommodation VIP access (skip the lines and get behind-the-scenes experiences!) Founded in 1928, one of the oldest in the business, they are well respected as a mass market all-inclusive tour company that provides great value. Want free wifi on your tour bus so you can google the interesting sites you pass by? Like convenient hotels centrally located and/or with special local charm? Globus' long experience has helped them learn what makes travelers happy, and they deliver at accessible prices. Offering inclusive, budget friendly coach tours, most notably in Europe, Globus is a classic escorted tour operator ideal for those travelers seeking a comfortable and fun travel experience. Globus tours include mostly everything in their base rates, they choose hotels that are in the heart of a city (where the action is), allow a good amount of free time to explore a destination on your own, and use knowledgeable local guides -- in short, they offer the complete package. Who Will Enjoy Traveling with Globus? Ages 50+ Low and high budget travelers Those who enjoy slower paced itineraries Globus tours are heavily aimed at active older travelers, particularly recent retirees and baby boomers in the 50+ range, as well as seniors. You have a desire to relax and feel at home, able to linger and appreciate classic sights as well as perhaps enjoy a cappuccino at a local cafe suggested by your tour leader. You don't want to be rushed or hurried from place to place, yet are attracted to the benefits of guided travel - logistics taken care of and a guide to help keep the itinerary moving. As a long-established, award-winning tour company Globus caters to both budget group travelers and those seeking a more personalized (and costly) travel package. And since you can choose among group, individual, family, or religious travel experiences lasting anywhere from four to 29 days, Globus tours appeal to a broad range of travelers. But their sweet spot remains middle-of-the-road 'value' travelers. Top Destinations Today, still family owned, Globus operates in 60 plus countries across the globe, offering nearly 160 different escorted tours to Europe, Africa, the Middle East, Asia, the South Pacific, and North and South America. They are especially known for Europe and Canada Whether you're looking for vacation packages to Switzerland or the best Thailand tours, consider Globus. On European motor coach tours, Globus limits group size to 44, allowing for extra legroom on the bus. Globus Travel Style The Globus travel style is relaxed yet comprehensive. Group tours are designed to allow for personal time to explore, but with many pre-planned activities, excursions, and meals to enjoy throughout your vacation. Groups are medium size - and can accommodate large groups of friends or families. You'll have the opportunity to meet new friends and like minded travelers. In Europe private tours are also available with Globus. for those looking to make this independent exploration possible to an even greater extent. An attentive Tour Director is never far away on a Globus trip. Globus tour directors are locals, who have input over the itinerary, lend their unique perspective, and take you to the best spots for meals, drinks, shopping, etc. They are also knowledgeable guides, introducing the culture and country's history through visits to major sites and attractions. Globus travel style is about combining the best of "travel like a local" with the best of "classic tour sites". Globus is not a luxury brand, but accommodations and transportation will be comfortable. Transportation is in large motorcoaches, equipped with wifi and large viewing windows. Sit back and enjoy the ride. Why Choose a Tour with Globus? Older active travelers not interested in slowing down just yet will appreciate the Globas approach. Globus makes amazing travel experiences reachable - for multiple budgets and styles. Super adventurous and independent minded travelers may be curious to explore other options before deciding on Globus. These kinds of fully escorted tours aren't for everyone. You will have some free time, but most meals, excursions, and activities are inclusions in the price - leaving you somewhat out of luck if you don't want to participate in a certain itinerary item. If you're curious about group travel, other group tours provide more flexibility that could provide a more positive introduction to this style of travel. Globus offers many great perks for larger groups planning to travel. If you're a group of eight people traveling together, you are eligible for special deals and discounts; and if you're a group of 20 people, Globus will arrange a tailor-made itinerary for you. If you are a traveler looking for value tours and prefer a specific travel theme, then globus has trips and tours that are designed accordingly.
Read more
Average Price
$ 175 per day
Trip Prices
$ 2,069 – $ 2,789
Operator Type
Group Tour Operator
Trips in Baltic Sea
5 Tours in Baltic Sea
Excellent Experience and Excellent Guide
I would highly recommend this company and some trips to Scandinavia and Baltic. The countries are amazing, the service and our guide Ausra Paukste was really the best ever. If you wish to visit this region consider Cosmos company.
Awesome & The Best!
We had a most wonderful trip! Our tour guide & driver were excellent! Our tour guide was very knowledgeable about France, & told us a little history, about every town we visited! Hotels great!
Terrible
Expectations were fairly high and they were still exceeded. We considered this the best trip we have ever taken and my wife and I have zero complaints.
Cosmos promises to "turn your travel dreams into reality" by offering affordable tours in several parts of the world. Part of the Globus group of travel brands, Cosmos has been running escorted tours for five decades since the 1960s. It touts its clout with hotels and other travel providers as a way of keeping down costs, with savings passed on to their customers. Most expenses are included in the tours, though you may be on your own for some meals and optional excursions. Cosmos started out offering value-priced European coach tours for budget-minded travelers, and now has added North American, South American, and some Middle East and North African destinations as well. Religious-themed tours of southern Europe and Israel as well as holiday season tours are all part of the mix. The company emphasizes that when you tour Europe, for example, you'll stay like Europeans do, eat like Europeans do, and "share the European view of Europe." That generally means comfortable but not luxury hotels, well-chosen neighborhood restaurants, varied means of transportation, and guided sightseeing of all the "must-see" sites, with extended stays in key cities. Cosmos also offers plenty of free time to explore on your own, a way of personalizing your group tour a bit.
Read more
Preferred
SmarTours
#7 Pick of 14 Baltic Sea Tour Companies
View Profile
Average Price
$ 259 per day
Operator Type
Mixed Land & Cruise
Trips in Baltic Sea
1 Tours in Baltic Sea
Fantastic Experience!
Would do it again in a heartbeat! My you tube playlist of our adventure..https://www.youtube.com/playlist?list=PLppLkjmuXArn1NMiGpTZn7ju0vQRZBQ8P
Dissappointing Vietnam & Cambodia
The countries are fantastic. The Hotels were great. The schedule and timing were terrible. Arriving at Siem Reap (one of the possible best parts of the whole tour) at 5:00pm we were informed it closes at 6:00pm and we would have to rush around. - 1 hour to visit !!!!. Simialrily we spent 4 days at Hoi An and Hue (relaxing!!) where ther is little to see after perhaps 4/5 hours in total. We arrived at Halong Bay at about 6pm - with no time to do anything and early the next morning we had to check out to start our trip back to Hanoi. To summarise quickly. Wherever the hotels were expensive (regardless of the local attractions) we had VERY LITTLE time (or none). Where hotels were inexpensive (Hoi An , Hue) we spent 4 nights - with very little to see of any significant nature. All the hotels were excellent and the tour guides did a great job BUT for us and a good number on our tour that wanted to see the HIGHLIGHTS of Cambodia/Vietnam we were all VERY Dissappointed. This is how Smarttours keeps prices competitive by keeping the hotel costs to a minimum.
Excellent Tour
Excellent tour to Portugal! Guide Mena was wonderful! Joyce
Founded in 1996, smarTours promises its customers the "Best Travel Bargains" by offering mostly all-inclusive guided tours throughout much of the world. What Makes SmarTours Stand Out? Airfare included Affordable trips Numerous ways to save Local guides Destinations around the world SmarTours offers affordable tours along with great itineraries. Included in the price of all their tours is international airfare from the U.S., first-class hotels, sightseeing excursions, and English-speaking local guides. SmarTours draws a large repeat business, taking travelers to such far-flung destinations as Thailand, Morocco, Japan, Peru, Patagonia, India, and Australia. Who Will Enjoy Traveling with SmarTours? Budget travelers Social travelers History and culture lovers Travelers who love traveling and care about experiencing the destination above all else - tourist sites, history, and culture - will love the feel of a SmarTours trip. These tours are definitely for the budget minded - SmarTours offers numerous deals and specials throughout the year, and provides many other ways you can save money as well, including referring your friends and being a repeat SmarTours traveler. Trips are comfortable and well guided, if not luxury or especially unique in tone. Airfare is included, which is a major selling point for SmarTours travelers. SmarTours is perfect for the traveler who wants to get the most out of their travel experience, in terms of inclusions and time spent exploring the sites, both with a guide and with free time. If you are looking for a more cultivated, personalized experience, the SmarTours focus on keeping costs low doesn't always allow for this. That said, this is budget travel that strives to appeal to a wider range. SmarTours caters to all ages that are looking for good prices. They are largely popular amongst middle aged, 50+ travelers, and families. Top Destinations SmarTours travels all over the world, including Africa, Asia, South America and Cuba, Western and Eastern Europe, and the Mediterranean. Diverse itineraries are available in each destination. SmarTours Travel Style Large coaches River and small ship cruises Except for its cruise offerings -- primarily river cruises as well as Greek Island and Galapagos cruises -- transportation is generally by bus. Group sizes can reach 40 and beyond, but may also be smaller depending on the popularity of the trip. SmarTours will design custom trips for groups with at least 25-30 travelers. Accommodations are between value and premium, comfortable with a step above basic amenities. You won't spend much time in your hotel, as SmarTours makes the focus about the travel experiences on the ground. They care about ensuring that you have as much time as possible to explore with the guide and on your own. Why Choose a Tour With SmarTours? SmarTours is a complete bargain package for budget minded travelers. If you are looking for an unbeatable value, don't mind a large group and want tours focused on exotic destinations, then SmarTours is a perfect choice for you.
Read more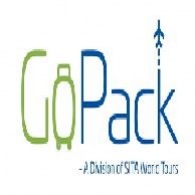 GoPack
#13 Pick of 14 Baltic Sea Tour Companies
View Profile
Operator Type
Group Tour Operator
1-5 of 5 Providers Shown
5 Provider(s)
X
Unlock Member Savings
In order to see Travelstride Select deals you must sign in. We've negotiated with many of the world's best travel companies to save you money! Get the best experiences, save up to $700 per person, and be a hero to your travel companions!
We respect your privacy and take great care to protect your information. By joining you agree to our Privacy Policy and Terms of Use.
With FREE membership you:
Save up to $700 per person!*
Access private deals and offers
See personalized trip recommendations
Save favorite trips
See member program details
What is Travelstride?
Travelstride is the top community marketplace for tours, local getaways, adventure packages, and tailor-made vacations.
Now you can find, compare, and share trips from 1,000+ operators and expert trip planners. Unlike most travel agencies and websites that only show options from large companies that pay big commissions, we show you all the options we can gather, and we're adding more all the time. We want you to have all the available information to find your perfect trip, no matter who it's with. Whether you're looking for a short weekend getaway or a multi-country expedition, you can find it on Travelstride. About us.
Use Travelstride to:

Search thousands
of itineraries and match your style and budget.

Compare local
experts with renowned tour operators side by side.
Read reviews
by travelers and experts.

Save money
as a Travelstride member (it's free), with exclusive deals & rebates.
We are on a mission...
...to foster a community connecting travelers to wonderful places, people, & experiences. Learn more.
Got it