Best Baltic Sea Tour Companies
6 Travel Providers meet your criteria (Providers 1 to 6 shown)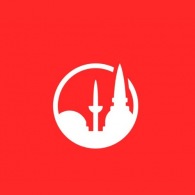 Premier
Average Price
$ 314 per day
Trip Prices
$ 2,804 – $ 11,745
Operator Type
Mixed Land & Cruise
Trips in Baltic Sea
5 Tours in Baltic Sea
Sardines in a can
Love adventures but the size of the cabins on our trip to the Cyclades Islands are extremely cramped . We have three mature adults in one cabin with no space to move and no space to hang or store anything ( including wet towels ). If any of us had been physically inflexible or overweight we could not have coped with the sleeping arrangements . It is impossible to sit on the top bunk and even turning over in bed requires considerable planning . An adventure does not mean cutting back on basic essentials … In our view there were too many people in too small a space . Two complete strangers were also asked to sleep together in an extremely small double bed , which meant that one of them decided to sleep on deck or in the living space . The only redeeming factor was our Skipper who is professional, friendly , informative and skilled . I would recommend this trip if the numbers were reduced .
Ecuador guide Eitel made the tour…
Our Ecuador guide Eitel made the tour exceptional! He has encyclopedic knowledge of Ecuador and Latin America. Because he has traveled the world, Eitel placed this information within contexts that we could appreciate. That says a lot because we were a diverse group of travelers. The experience deepened my appreciation for the country's marvelous people, history, cultures, and resources.
Experience local culture
With Intrepid you experience so much of local culture. My recent Best of Morocco tour took us to riding camels in the Sahara and spending a night in a desert camp under the stars. We met local people, ate some meals in family homes and truly experienced their beautiful culture. Guest houses were usually family run. Intrepid support locals wherever they can. If you want an adventure this tour is for you
Intrepid Travel - Quick Facts Founded in 1989 No Single Supplement (rare exceptions) Small Groups: max 16 on most trips (10 max during Covid-19) Average Age: 48 Travel Style: Cultural immersion, adventure, overland, sustainable, and active Accommodation Style: Camping, Hostels, 3 /4 star hotels, locally owned Average Tour Price: $2,377 Top Regions: Asia, Africa, Europe, South America Other Brands: Peregrine Commonly compared with G Adventures » Intrepid Travel is all about 'real life experiences.' With a name meaning fearless and adventurous, Intrepid offers nothing less than big travel adventures -- such as an 11-day hike through Papua New Guinea. However, Intrepid is broad-based enough to offer varied experiences such as food tours in Greece, complete with a visit to a Kalamata olive grove. What Makes Intrepid Travel Stand Out? Responsible travel Industry experts Authentic experiences Small groups Intrepid believes that with great travel experiences comes great responsibility. They are focused on responsible tourism which includes not only treading lightly but also making a positive impact on the destinations they send travelers to. As a Certified B Corp since 2018, Intrepid donates to grass root projects around the world, are a carbon-neutral business and are committed to animal welfare. Travelers can rest assured when they travel with Intrepid because they will be in the hands of industry experts. Intrepid partners with local leaders to be guides for travelers. This gives travelers first hand experiences from someone who knows the area well. Above all else, Intrepid strives to get its travelers off the beaten path and under the surface of the local culture. To accomplish this, group sizes are small, maximum of 16 on most trips. This allows for more use of local transportation and lodging, along with fostering cultural immersion. Intrepid also employs local English-speaking leaders who act more as a resource for local exploration than do typical 'guides,' shepherding groups from one place to another. Who Will Enjoy Traveling With Intrepid Travel? All ages All types of travelers Cultural enthusiasts Intrepid is one of the early pioneers of the "adventure"-style guided trip. Despite its informal beginnings and emphasis on younger, highly adventurous travelers, Intrepid has expanded to a global company with a broad range of trips to fit all ages. Intrepid divides its small-group trips into three separate styles of travel, all priced accordingly. "Basix," for budget travelers, keep inclusions to a minimum and offer plenty of free time. "Original" journeys offer more included activities and hotels, while "Comfort" trips offer luxury experiences that include the highest level of included activities and standards of accommodation, as well as roomier vehicles. No matter what kind of traveler you are, there is a style right for your specific desires. The age range on Intrepid tours varies widely from tour to tour, and they are welcoming to all ages. The only exception to this are their 18-29 themed tours which are specifically for that age group. Intrepid travelers have a real sense of adventure - whether this means hard adventure, or simply going deeper off the beaten path. Interacting with locals is an important factor when you travel, as is gaining a unique cultural perspective. A sense of fun is also essential, whether it means going out at night with your tour mates, trying new foods, or exploring the local markets. Which is better? Intrepid Travel or G Adventures? Commonly compared, both G Adventures and Intrepid Travel specialize in culturally immersive and off-the-beaten-path experiences. They are top companies to consider if you enjoy local & authetic travel and value having lots of free time during the itinerary. See our ultimate guide to decide which is right for you: Intrepid vs G Adventures, full comparison » Top Destinations Originally focused on small group adventure tours to Asia, Intrepid has expanded rapidly over the years, while maintaining its classic, adventurous, and immersive style. Today Intrepid Travel offers more than 1,000 different experiences in over 100 countries, on all seven continents. Regions with the most trips include Asia, South America, Africa, and Europe. Does Intrepid Travel include flights? While all your internal transportation is taken care of, often utilizing traditiona local methods such as tuk-tuks in Thailand, international flights to and from your home and the tour destination are not included. Their travel specialists can recommend where to look for flights however. Intrepid Travel Style Intrepid enjoys using local, unique forms of transportation. You might find yourself traveling by felucca in Egypt or in a tuk-tuk on the best Thailand tour of your life. Accommodations, which could range from guesthouses to home stays, are also locally owned, allowing a more authentic taste of the region while contributing to the local economy. There are a few broad travel styles to choose from when deciding on an Intrepid tour: 1. Basix - Budget travelers who don't mind, and in fact prefer, simple accommodations - camping and homestays with basic amenities, and crave a lot of free time for exploring independently will love these tours. Public transportation is used exclusively so pack light! These trips often attract a younger crowd who love the idea of throwing a backpack on, keep plenty of room for the unexpected in their schedule, and allocate their travel funds towards spontaneous bus tickets and street food instead of museum tours and 5 star restaurants. 2. Original - These trips take the backpacker spirit of local immersion, incorporating all the benefits that come with going with a planned itinerary. This style is called "Original" because it's the type of travel that put Intrepid on the map...pun intended. Accommodations are still simple and budget minded - often homestays are used to give you a true sense of place, personality, and culture. Mostly public transportation is used. 3. Comfort - Intrepid is known for the active adventure style of travel and these trips keep that mentality, with a few more creature comforts thrown into the mix. You can expect higher luxury accommodations that include a wider variety of included amenities, transportation is mostly private, though you can still expect to use some public transport, as is the Intrepid way. More meals are included in the trip price, and more group activities - which means a bit less free time to explore on your own. Why Choose a Tour With Intrepid Travel? Intrepid is a good tour company if you don't mind foregoing some creature comforts for a truly authentic, local experience. If you enjoy meeting locals when traveling, sampling new and exciting foods, and traveling in mixed-aged groups of 10-16 people, Intrepid could be a good fit for you. It's important to note, sometimes "ample free time" can be a blessing and a curse. It sounds great on paper, but if you're looking to maximize your dollar and your vacation time, be sure you understand the implications of having a lot of free time during your itinerary. For some travelers this is an absolute requirement, but for others it can be tough to branch off and explore independently - you also need to make sure you allocate enough travel money for independent meals. The tour leaders are great resources of information for how to spend your free time, but if you like having a full day scheduled from breakfast to dinner, Intrepid may not be the best company for you. Lastly, if sustainable and responsible travel is important to you, Intrepid has poured millions of dollars into local economies, and has a very strong emphasis on responsible travel. So you can feel good knowing that your money helps support some of the innkeepers, vendors, and communities that you'll meet along the way. Is Intrepid Travel Safe? Yes, Intrepid is a very safe company to travel with and they take the safety of their tour goers very seriously. In response to Covid-19, Intrepid has reduced their group size to an average of 10 people. Their guides have been fully trained on new sanitation requirements and Covid-19 health and safety guidelines. They have also implemented flexible booking options. General Covid-19 Travel News Some countries are beginning to reopen to international visitors, with entry restrictions, while others have remained closed. Keep checking back regularly to keep up to date with the frequently changing situation of the coronavirus. Want more information about travel safety and the coronavirus? Read about where it's safe to travel to in 2020 >>
Read more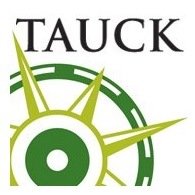 Average Price
$ 675 per day
Trip Prices
$ 6,890 – $ 10,790
Operator Type
Mixed Land & Cruise
Trips in Baltic Sea
28 Tours in Baltic Sea
Nine Tours and Done
Sad to see a once good tour company stumble and fall into mediocrity. That's Tauck post-Covid. My May 2023 tour of Normandy, Brittany and the Loire Valley was done on the cheap by Tauck, yet cost me thousands of dollars extra as a solo traveler on a special small-group tour. 

5-star hotels switched to 3 and 4 (without any compensation or explanation)… many more meals "on your own"… lots of "self-guided" tours of museums and chateaux and castles we knew nothing about… airline quality "rubber chicken" dinners, not in hotel restaurants, but in sad and isolated business convention spaces… poorly-trained newer Tour Directors (like the one on this tour) with limited experience traveling outside her tiny Canadian village or dealing with people from diverse backgrounds. She even confessed that this was a second gig job that took her away from her own business back home! You get what Tauck pays for, but unfortunately, not what YOU pay for. 

Speaking to a "Guest Relations" agent was comically pointless. She tried to make everything my fault, which I now understand is par for the course with the "new" post-Covid Tauck. Please reconsider spending huge amounts of your hard-earned money on a tour company that has lost its way and no longer delivers.
Still Spellbound by the Grandeur of Alaska
Focused on the amazing wildness of Alaska without worrying about the mundane details. Expert, low-key tour director made everything look easy. Excursions enhanced appreciation for the history, terrain, wildlife, peoples, boom and bust cycles that make Alaska so unique. Clear view of Denali, great weather, days 'at sea' with binoculars in hand! Most Memorable Moment: Flightseeing, Tundra Wilderness tour (clear Denali, rare wolf sighting and grizzlies in distance), crossing Prince William Sound (sea-otters, orcas, stellar sea-lions, and more), Hubbard Glacier calving, Glacier Bay entire day, Whale Watching out of Juneau, and bald eagles everywhere!
Tauck/Aon terrible travel insurance
Tauck partners with Aon for travel insurance. We bought this insurance through Tauck specifically to cover us in case of a positive for test for Covid and could not go on the cruise. Three days before the trip, one of us tested positive with very mild symptoms. We contacted Tauck and they agreed to refund 1/2 of the tour cost and the insurance would pay for the other half. When we called the insurance they said they required a PCF test. The test was taken and came back positive. Two months later they denied the claim because we didn't go to a doctor. That was not necessary or practical. We had proof of Covid. Tauck is not willing to help. This was the insurance they recommended and sold to customers. We have now read many reviews of terrible service from Aon. Why is Tauck a partner to this company and not willing to help their clients? BEWARE. Terrible customer service.
Founded in 1925 by Arthur Tauck, the company has blossomed from a New England motor coach tour agency to offering trips throughout the world -- by land (including rail), sea, and sometimes by air (private air charters, helicopters). But it remains a Tauck family-run business, now in its fourth generation. Quick Facts Founded in 1925 Luxury travel with a friendly touch Small groups, large groups, river cruises Solo friendly Average tour price is around $6,000 p/p Unique partnerships: BBC Earth, offering science themed nature tours, Ken Burns journeys in the US What Makes Tauck Stand Out Long legacy Classic destinations Several types of itinerary, from cruises to family trips All inclusive pricing Themed trips "No grouches or pessimists" was the plea in a 1920s newspaper ad for a small tour group. From that small automobile taking curious, adventurous New Yorkers along dusty roads through beautiful New England, Tauck has come a long way, now offering guided tours throughout the world. They look upon their legacy with immense pride, as well they should. Arthur Tauck was an immigrant who pulled himself up by bootstraps and engenuity, and his name represents a supreme, classic and classy tour experience. Tauck is a long-established high-quality tour operator with a strong reputation as one of the top companies offering upper-mid-range to luxury group travel and river cruises for the 50+ crowd. While its staple has been European and North American land tours, Tauck has been increasingly expanding into special family trips, exotic locations, and recent award-winning European river cruising. Who Will Enjoy Traveling with Tauck? Families 50+ River cruisers History buffs Pricing is virtually all-inclusive -- no additional options that can run up costs are offered during the trips, yet this is not a place for the true budget traveler. Though they offer several different types of tours, from family vacations to river cruising, attracting and serving a diverse customer group, the legacy of tradition and comfortability appeals largely to older and middle aged travelers. Solo travelers are very welcome on Tauck trips, and pay a low single supplement. Numerous specifically solo friendly tours are offered. You'll meet romantic singles, or simply independent minded travelers, of all ages. Large family or friend groups could find a great fit at Tauck. Particularly because if your group is 11 people, the 11th travels for free! Because of Tauck's impressively wide reaching themes and styles for families, having several different ages will be easier to entertain than they might be with other companies. They even have dedicated "family river cruises". So if you're considering a multi-gen family reunion or have a large group of friends with various ages, Tauck could be a good choice. Top Destinations Tauck destinations include all seven continents -- so whether you're trying to plan an Iceland vacation or looking to take a trip to Canada, consider Tauck! Special themes may include food and wine, North American national parks, fall foliage, solo travel, African safaris, "Culturious" travel (for culturally curious baby boomers), "Bridges" (for families), and "Events," which are considered once-in-a-lifetime travel experiences. These may feature a trip to the Kentucky Derby or journeys based around themes of Ken Burns films, with a chance to meet Burns himself. Tauck Travel Style Tauck's travel style is all about seeing destinations in comfort, yet with a strong sense of adventure and desire to see different sides of the destination - from local life to culturally immersive activities. Land tours are where they began, and they offer hundreds of different tours of various lengths around the world. Typically accommodations are in comfortable 3, 4, and occasionally 5 star hotels. Tauck has an award winning river cruise line, covering a variety of European rivers. They strive to create an intimate setting, where customer service is not compromised. Small ship cruises use 40- to 264-passenger-size yachts and expeditionary vessels that can visit small islands and other locations that big ships cannot. The staff is known for its attentiveness and individualized service. Among Tauck's unique partnerships is a special connection with the BBC Earth, through which they offer what they call "Earth Journeys". These explore the natural world with emphasis on being outdoors learning the fascinating earth science behind stunning nature and wildlife. Tauck is a luxury minded brand, and their prices do tend to sit in the upper budget range. Think an average price between $5,000 and $7,000 per person. That said, they strive to reflect a friendliness and openness, and steer away from any kind of "stuffy" feeling. Their trips are comprehensive and full of enriching cultural activities, while also appreciating the value behind enjoying a cocktail hour before heading into dinner. Why Choose a Tour or River Cruise With Tauck? Tauck has an impressive array of travel styles and tours, suitable to numerous types of travelers. They are especially popular with large family groups and corporate groups, as well as very friendly to solo / single travelers. A renowned, award winning, and well established company, they seamlessly marry innovation with legacy - sticking to their roots while continuing to create unique offerings. Some of its biggest growth has come on water, where Tauck operates a fleet of seven European river boats and a number of small ship cruises. Their customer service, attentive and knowledgeable guides are definitely a key component to their popularity. Tauck offers something for just about everyone. Covid-19 Updates Tauck has an internal "Global Response Team" that is poised and ready for responding to the unexpected, from extreme weather events to outbreaks. They have implemented stringent safety requirements for their trips going forward, training guides on enhanced protocols and health screening practices. Guests will be required to wear face coverings on all outings.
Read more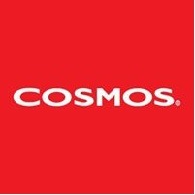 Average Price
$ 175 per day
Trip Prices
$ 2,399 – $ 2,419
Operator Type
Group Tour Operator
Trips in Baltic Sea
2 Tours in Baltic Sea
Cosmos? No
We've taken over 10 group tours using Cosmos and Gate1. This trip last month, 9000 was not very good. -During booking, incorrect information was given about airport-hotel transfers -The whispers (listening devices) didn't work from the get-go, so no whispers were used during the 13 day trip. - Porters are no longer hired to bring your luggage to and from your room. (Very elderly had to handle their own luggage. Our friends had to help many of them.) -A few days into the trip one couple left. At the end of the trip we found out they had covid. Cosmos did not let us know; a few people weren't feeling well and two of our friends then tested positive. -One hotel was awful and not even up to "budget" standards -Many of the stops had castles, churches... but were not included, so be sure to count that in when pricing.  don't plan to use Cosmos ever again. Gate1 is the best in my opinion. When my husband's passport was stolen, they assigned someone to go with him to the embassy, translate, etc...It was above and beyond what we expected  
Terrible
Expectations were fairly high and they were still exceeded. We considered this the best trip we have ever taken and my wife and I have zero complaints.
Excellent Experience and Excellent Guide
I would highly recommend this company and some trips to Scandinavia and Baltic. The countries are amazing, the service and our guide Ausra Paukste was really the best ever. If you wish to visit this region consider Cosmos company.
Cosmos promises to "turn your travel dreams into reality" by offering affordable tours in several parts of the world. Part of the Globus group of travel brands, Cosmos has been running escorted tours for five decades since the 1960s. It touts its clout with hotels and other travel providers as a way of keeping down costs, with savings passed on to their customers. Most expenses are included in the tours, though you may be on your own for some meals and optional excursions. Cosmos started out offering value-priced European coach tours for budget-minded travelers, and now has added North American, South American, and some Middle East and North African destinations as well. Religious-themed tours of southern Europe and Israel as well as holiday season tours are all part of the mix. The company emphasizes that when you tour Europe, for example, you'll stay like Europeans do, eat like Europeans do, and "share the European view of Europe." That generally means comfortable but not luxury hotels, well-chosen neighborhood restaurants, varied means of transportation, and guided sightseeing of all the "must-see" sites, with extended stays in key cities. Cosmos also offers plenty of free time to explore on your own, a way of personalizing your group tour a bit.
Read more
Average Price
$ 319 per day
Trip Prices
$ 3,199 – $ 3,199
Operator Type
Mixed Land & Cruise
Trips in Baltic Sea
3 Tours in Baltic Sea
The driver and the tour director were…
The driver and the tour director were absolutely into providing the best trip possible and they did. They were very dedicated to their work and their company.Both provided an excellent opportunity for each of us to enjoy a relaxing and enjoyable time. I highly recommend both for an amazing experience in Norway.
Everything about this trip was amazing
Everything about this trip was amazing, The only thing I was very disappointed in was that we didn't get enough time to see Pisa. Miracle square was on my list of places to visit and was only there for a very short time.
Globus customer service is nonexistent
Globus customer service is nonexistent. Booking was easy but the follow-up was horrible. Our tour included air travel. After multiple connection changes which were impossible to make, I requested an airline change. I was told there would be a substantial increase in the tour price to change the air part of the trip. I cancelled the air part of the trip and booked our own air travel with non-stop flights. From day one I waited on hold for rediculous times trying to talk to customer service about issues with our trip. No returned phone calls or replies to emails. The GlobusGo app they spoke so highly about is useless. It continued to give incorrect information about our cancelled flights including boarding times etc. all the way to the end of our trip. So confusing!!! The tour part of our trip was fine but I will never book a tour directly with Globus again. I'll let a travel agent deal with them. Such a black eye on a company that used to have such a good repetition.
Preferred
SmarTours
#7 Pick of 16 Baltic Sea Tour Companies
View Profile
Average Price
$ 259 per day
Operator Type
Mixed Land & Cruise
Trips in Baltic Sea
1 Tours in Baltic Sea
Epic Journey to Africa with SmarTours
Epic Journey to Africa with SmarTours Smartours was amazing in Africa. We had a great tour guide. 5 Star hotels and transportation. We embarked on many safari adventures across Africa. We had the incredible opportunity to witness the magnificent "Big Five" animals, including lions, rhinos, elephants, buffaloes, and leopards. We even had the thrilling experience of walking alongside wild lions and riding an elephant named Coco, accompanied by guides armed with rifles and shotguns for our safety, protecting us from lions, leopards, and poachers. Enchanting us with its grandeur, the mesmerizing Victoria Falls in Zimbabwe and Zambia, known as the "Smoke that Thunders," captivated our admiration as the largest waterfall in the world. Embarking on a journey along the Zambezi River proved to be a thrilling adventure, as we came across the majestic hippos that call its waters home. Additionally, we were fortunate to behold the majestic Table Mountain in South Africa and set out to daringly swim with sharks. On our Journey to ALL 7 Continents, our travel experiences have taken us to incredible places all around the world. It is a matter of great pride for us to declare that we have traveled to every single Continent on Earth, placing us among a select group of fewer than 500,000 individuals throughout the entire span of human existence who have accomplished this feat. During our extraordinary journey spanning all seven continents, we had the incredible opportunity to visit remarkable destinations: - The majestic Grand Canyon. Flying over an active volcano in a helicopter and embraced the thrill of skydiving. Niagara Falls - We explored the historic remnants of the Berlin Wall and immersed ourselves in the charming atmosphere of Nyhavn and visiting The Little Mermaid. - In China, we marveled at the vastness of Tienamen Square and were in awe of the awe-inspiring Great Wall of China. We had the opportunity to visit the Shanghai Tower, which is the second tallest building in the world, and experience its impressive height firsthand. - Down in the Land Down Under, we indulged in the wonders of the Great Barrier Reef and enjoyed a memorable hot air balloon ride over the picturesque outback, where we even caught sight of kangaroos. We even partook in Cane Toad races. - We embarked on a journey to the mystical Machu Picchu, ventured deep into the enchanting Amazon Jungle, cruised along the mighty Amazon River, and admired the iconic Christ The Redeemer statue. We were fortunate to witness the breathtaking Iguazu Falls from both the Brazilian and Argentinean perspectives. Renowned as the second largest waterfall globally, Iguazu Falls captivated us with its sheer magnitude and natural splendor. - We braved the extreme elements of the coldest, driest, and windiest place on Earth—the untouched Frozen Tundra of Antarctica. We conquered the treacherous Drake Passage twice, braving the notorious Drake Shake and its towering 21-foot waves. It is renowned as one of the world's most perilous waterways. Exploring Antarctica provided us an opportunity to witness first hand the breathtaking ice formations, observe penguins, seals, whales and birds in their natural habitat. On March 17, 2023, at 3:45 pm, we achieved a significant milestone by officially landing at Orne Harbour in Antarctica, thus completing our mission to set foot on all seven continents. We had a heart-stopping thrill when our Arch-Nemesis, an Antarctic Fur Seal, nearly attacked us.
Just Say No!
Jan 2020, three of us booked the Enchanting Peru trip for Sep 2020. The trip was cancelled due to the pandemic and the bankruptcy of SmarTours. They were the only tour company that I did business with that went bankrupt. On Feb 3, 2021 SmarTours sent me an email confirming my $300 credit for future travel. For three people that's a total of $900. On May 15, 2023, Theresa Meyer, Co-President emailed me to use my credit and "to invite me to travel with us again." I responded to the invitation and offered a creative, Win Win solution, please use our $900 to book a day tour for us with one of their business partners. Theresa ultimately responded, "Unfortunately this is not something we can do. All of our partners are B2B and do not directly work with customers on individual day tours or excursions. It sounds like the best bet would be to transfer your credits to someone who is interested in going on one of our full trips. You may all transfer your credits to anyone you like. If they book their own airfare independently, we have several trips that come in under $2000 per person, inclusive of guide, entrance fees, hotels and transportation, covering anywhere from 7 to 13 days. Which is an incredible value. We do not offer any tours for only $300 or $900." Well I thought SmarTours was a business that used business partners which is B2B. In the time she took to craft that response she could have gone on Viator, GetYourGuide, or TripAdvisor to book a day tour for us. I do not recommend using this tour company.
Egypt tour was great
The tour was geat, great accomodations, tour gides very helpful and ,hotels great cruise ship excellent , everthing was great
Founded in 1996, smarTours promises its customers the "Best Travel Bargains" by offering mostly all-inclusive guided tours throughout much of the world. What Makes SmarTours Stand Out? Airfare included Affordable trips Numerous ways to save Local guides Destinations around the world SmarTours offers affordable tours along with great itineraries. Included in the price of all their tours is international airfare from the U.S., first-class hotels, sightseeing excursions, and English-speaking local guides. SmarTours draws a large repeat business, taking travelers to such far-flung destinations as Thailand, Morocco, Japan, Peru, Patagonia, India, and Australia. Who Will Enjoy Traveling with SmarTours? Budget travelers Social travelers History and culture lovers Travelers who love traveling and care about experiencing the destination above all else - tourist sites, history, and culture - will love the feel of a SmarTours trip. These tours are definitely for the budget minded - SmarTours offers numerous deals and specials throughout the year, and provides many other ways you can save money as well, including referring your friends and being a repeat SmarTours traveler. Trips are comfortable and well guided, if not luxury or especially unique in tone. Airfare is included, which is a major selling point for SmarTours travelers. SmarTours is perfect for the traveler who wants to get the most out of their travel experience, in terms of inclusions and time spent exploring the sites, both with a guide and with free time. If you are looking for a more cultivated, personalized experience, the SmarTours focus on keeping costs low doesn't always allow for this. That said, this is budget travel that strives to appeal to a wider range. SmarTours caters to all ages that are looking for good prices. They are largely popular amongst middle aged, 50+ travelers, and families. Top Destinations SmarTours travels all over the world, including Africa, Asia, South America and Cuba, Western and Eastern Europe, and the Mediterranean. Diverse itineraries are available in each destination. SmarTours Travel Style Large coaches River and small ship cruises Except for its cruise offerings -- primarily river cruises as well as Greek Island and Galapagos cruises -- transportation is generally by bus. Group sizes can reach 40 and beyond, but may also be smaller depending on the popularity of the trip. SmarTours will design custom trips for groups with at least 25-30 travelers. Accommodations are between value and premium, comfortable with a step above basic amenities. You won't spend much time in your hotel, as SmarTours makes the focus about the travel experiences on the ground. They care about ensuring that you have as much time as possible to explore with the guide and on your own. Why Choose a Tour With SmarTours? SmarTours is a complete bargain package for budget minded travelers. If you are looking for an unbeatable value, don't mind a large group and want tours focused on exotic destinations, then SmarTours is a perfect choice for you.
Read more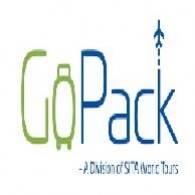 GoPack
#13 Pick of 16 Baltic Sea Tour Companies
View Profile
Operator Type
Group Tour Operator
1-6 of 6 Providers Shown
6 Provider(s)
X
Unlock Member Savings
In order to see Travelstride Select deals you must sign in. We've negotiated with many of the world's best travel companies to save you money! Get the best experiences, save up to $700 per person, and be a hero to your travel companions!
We respect your privacy and take great care to protect your information. By joining you agree to our Privacy Policy and Terms of Use.
With FREE membership you:
Save up to $700 per person!*
Access private deals and offers
See personalized trip recommendations
Save favorite trips
See member program details
What is Travelstride?
Travelstride is the top community marketplace for tours, local getaways, adventure packages, and tailor-made vacations.
Now you can find, compare, and share trips from 1,000+ operators and expert trip planners. Unlike most travel agencies and websites that only show options from large companies that pay big commissions, we show you all the options we can gather, and we're adding more all the time. We want you to have all the available information to find your perfect trip, no matter who it's with. Whether you're looking for a short weekend getaway or a multi-country expedition, you can find it on Travelstride. About us.
Use Travelstride to:
Search thousands
of itineraries and match your style and budget.

Compare local
experts with renowned tour operators side by side.

Read reviews
by travelers and experts.

Save money
as a Travelstride member (it's free), with exclusive deals & rebates.
We are on a mission...
...to foster a community connecting travelers to wonderful places, people, & experiences. Learn more.
Got it