31921
Top Brochure of Epic Central America
Please note the tour price reflected on the brochure is subject to change. Due to seasonality, and taxes prices of the tour are subject to change without due notice. Please consult with the operator directly for the recent price.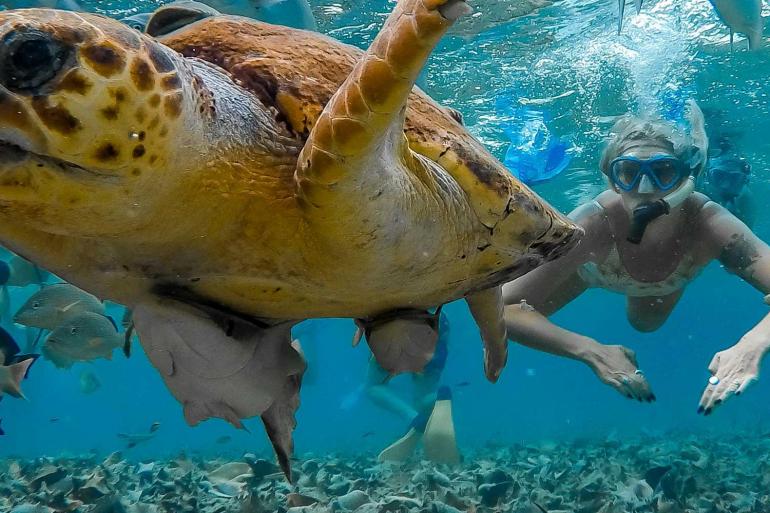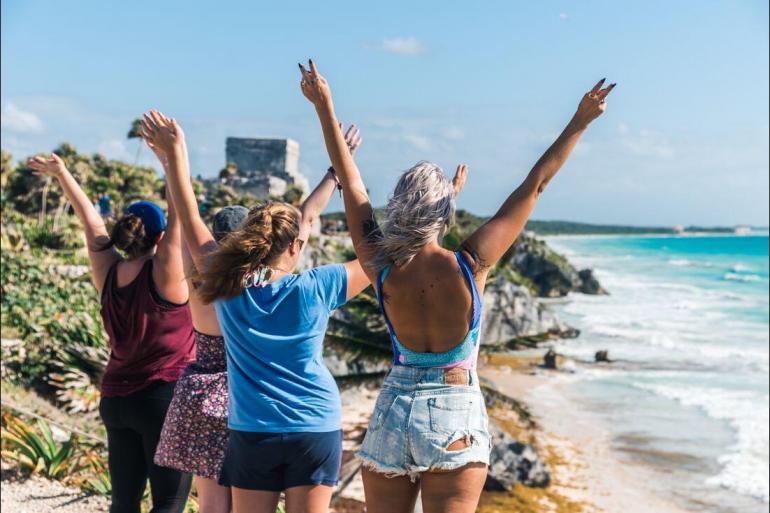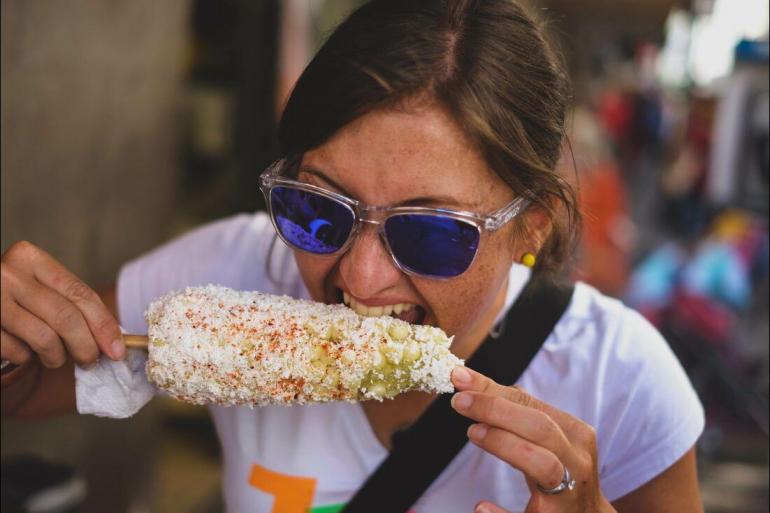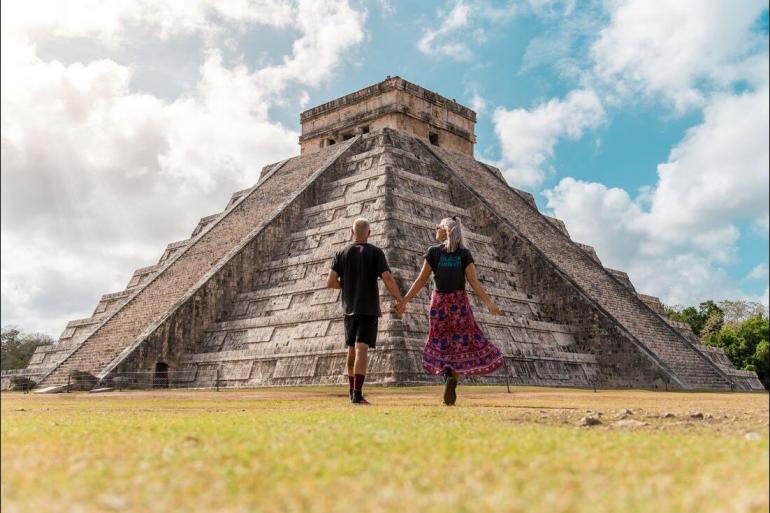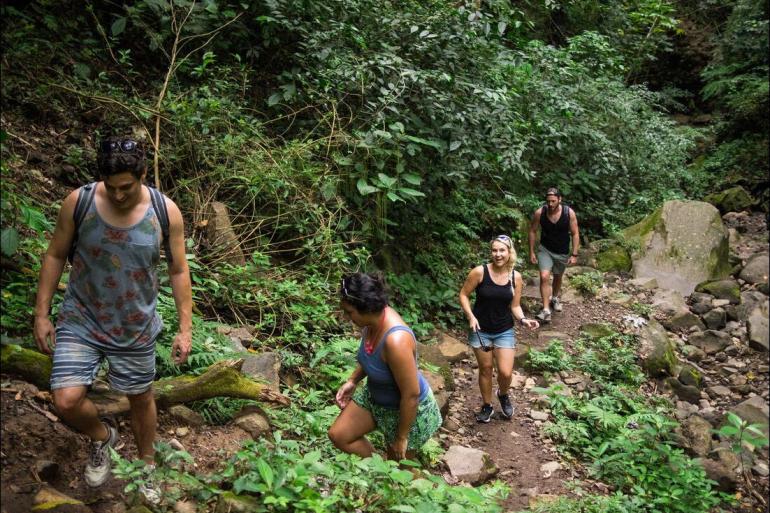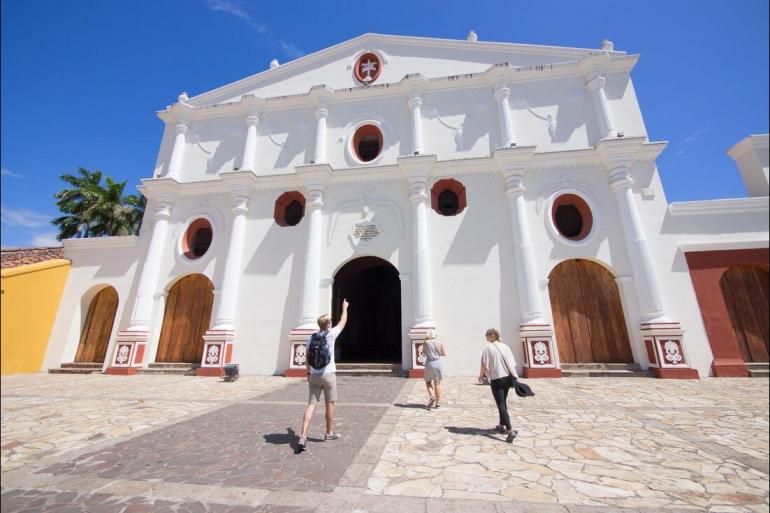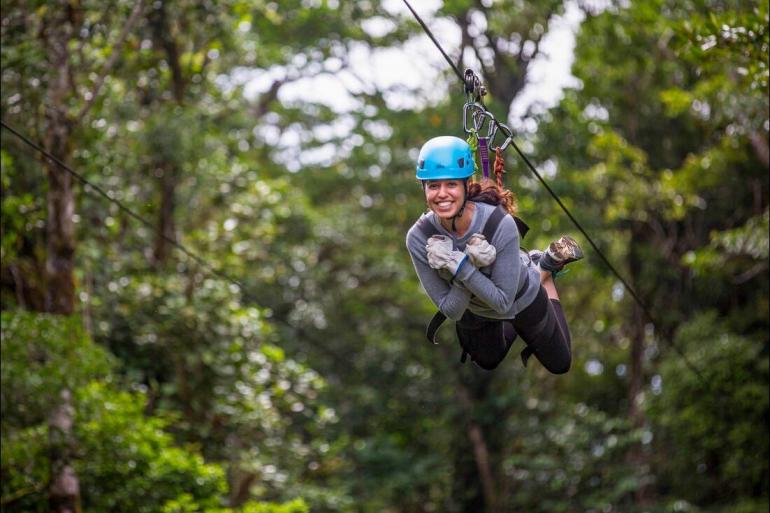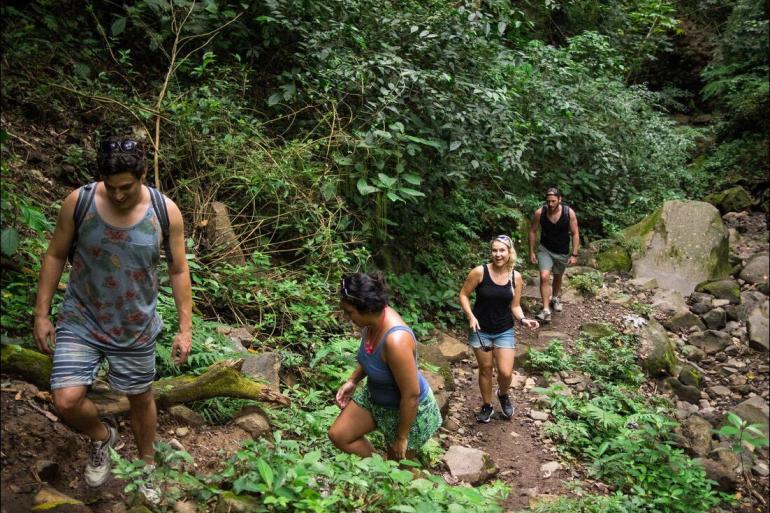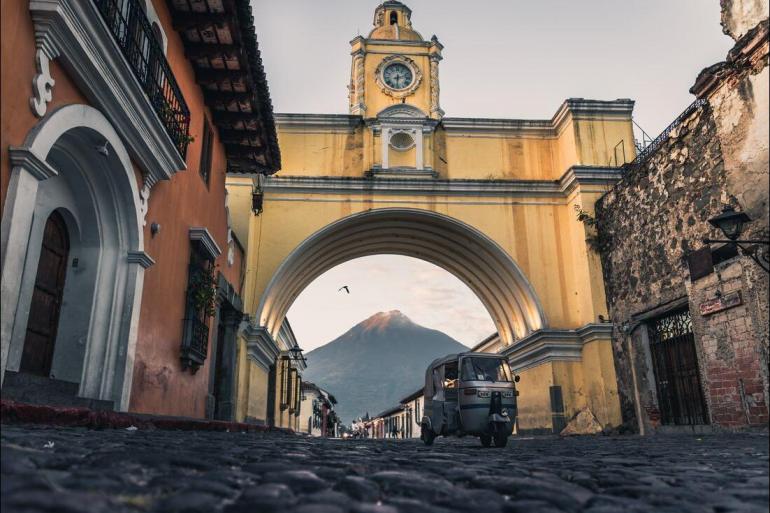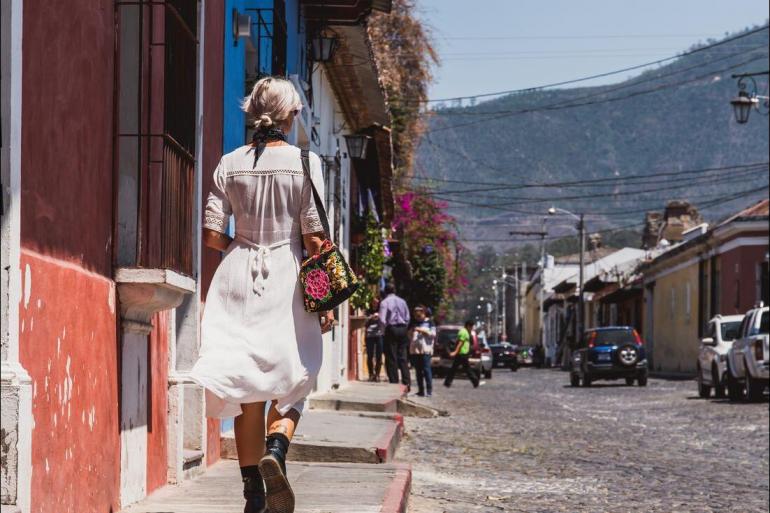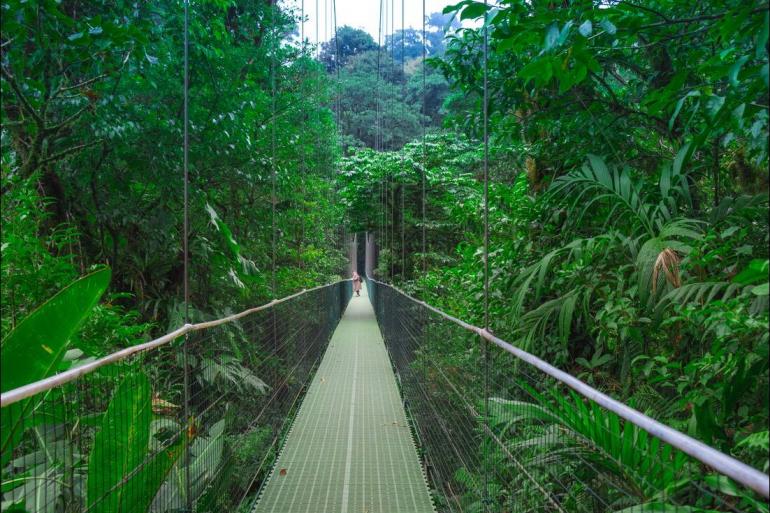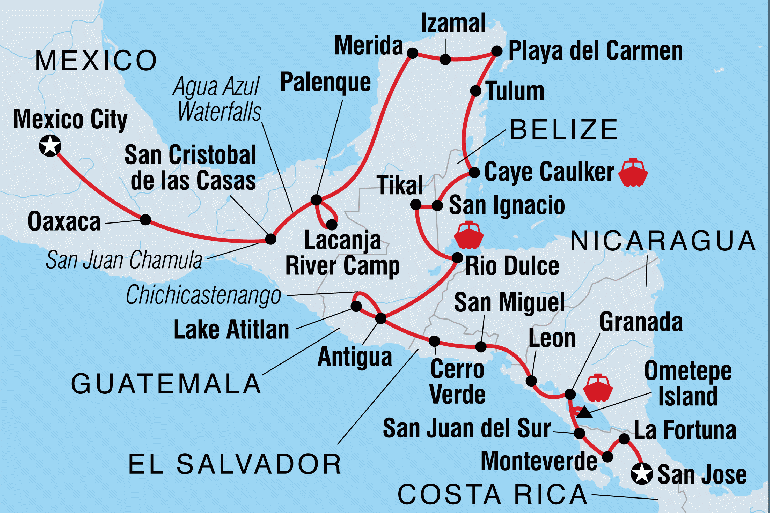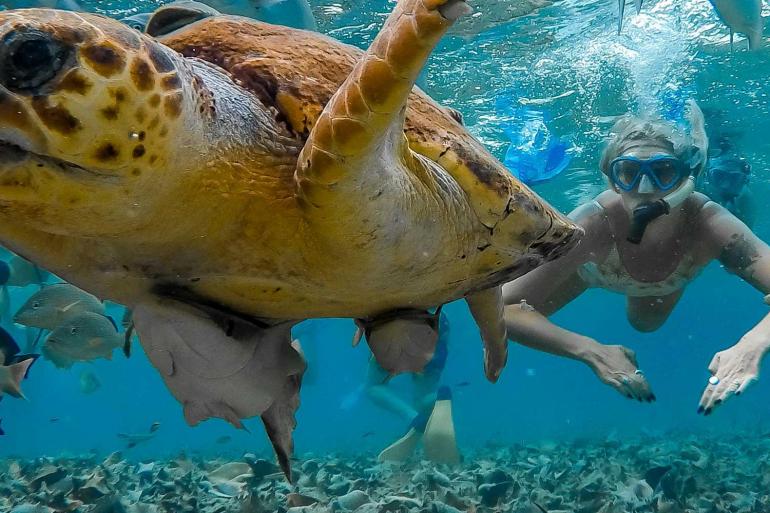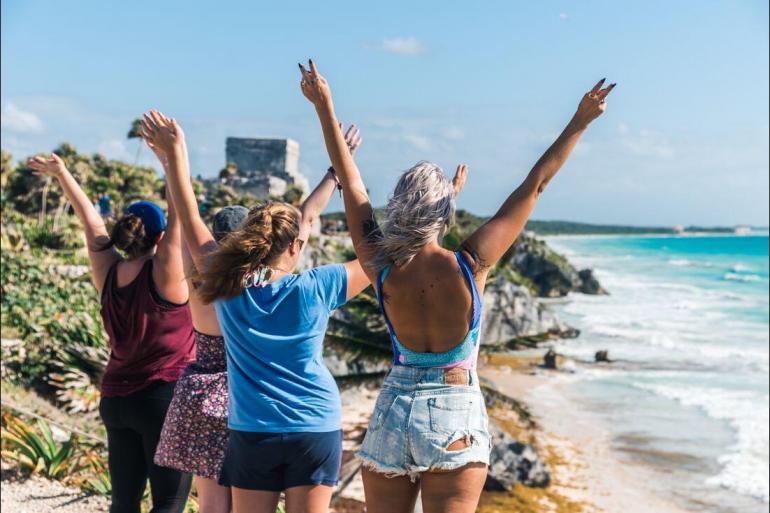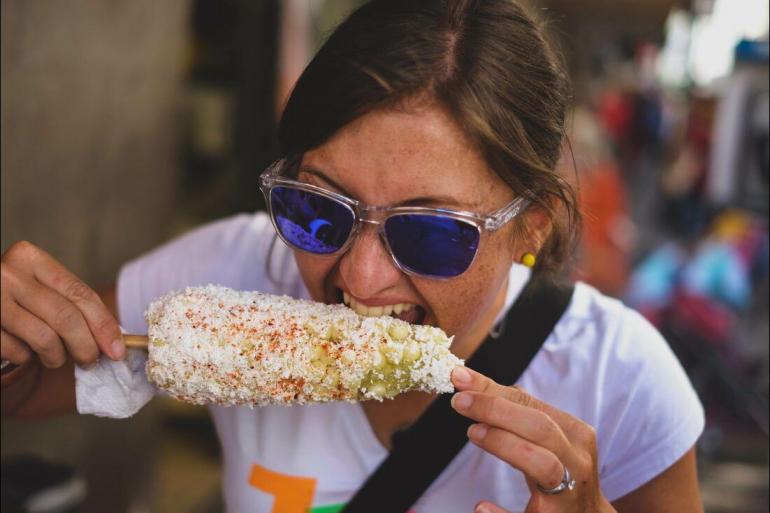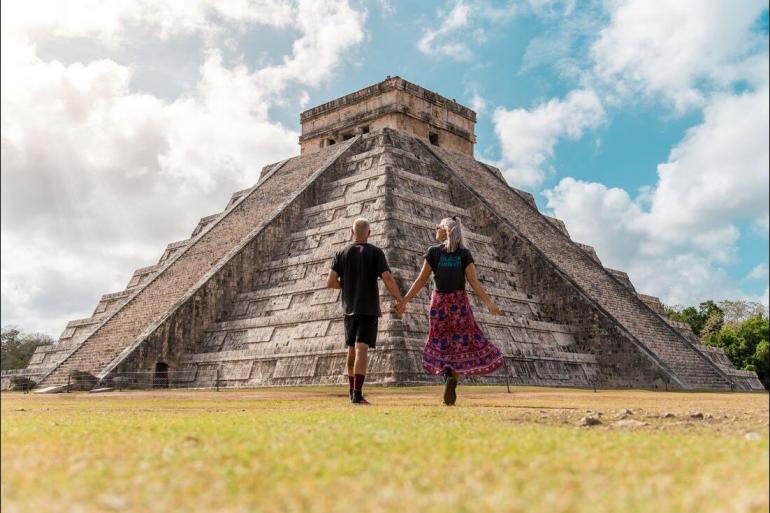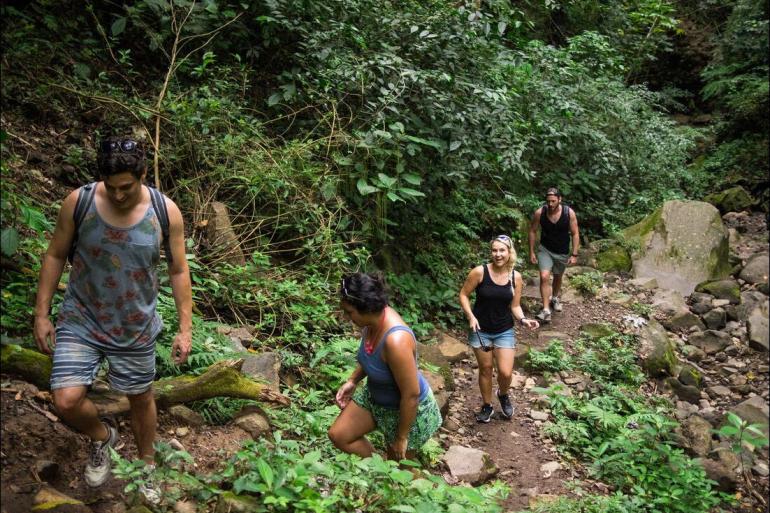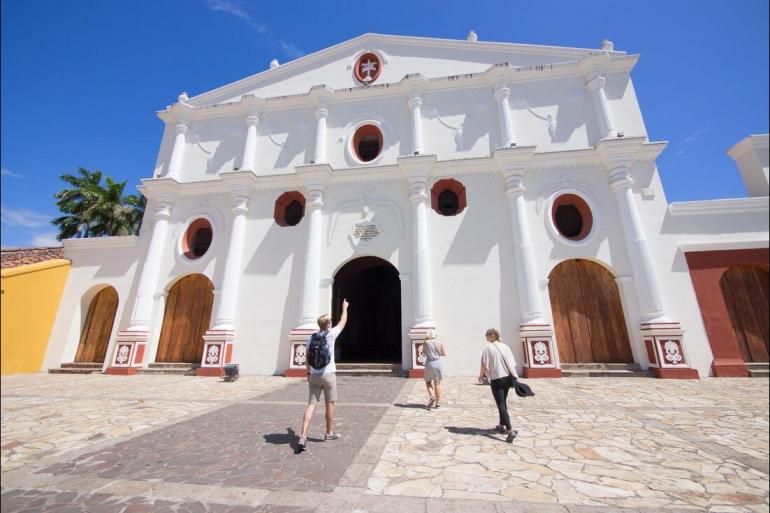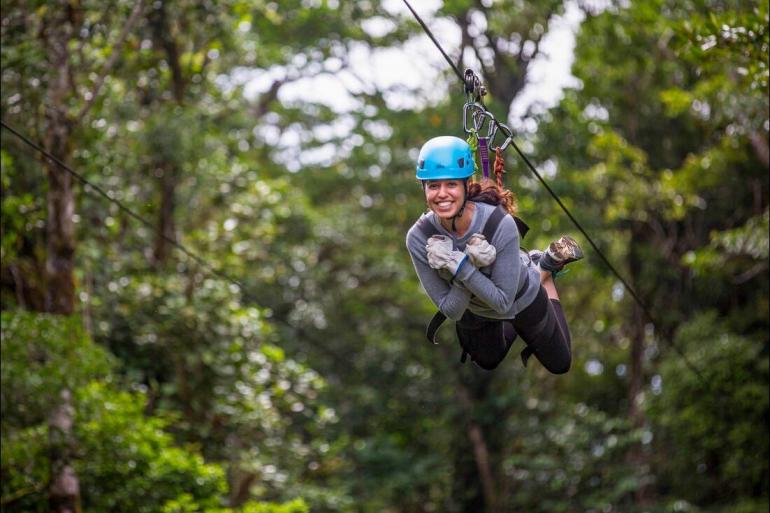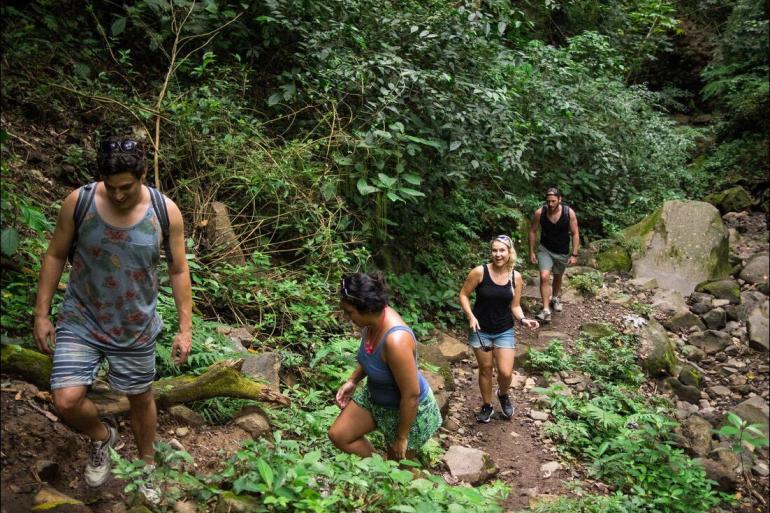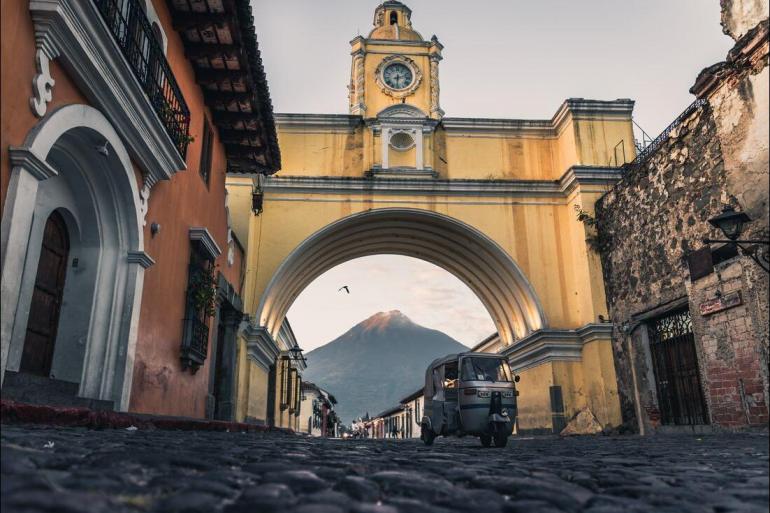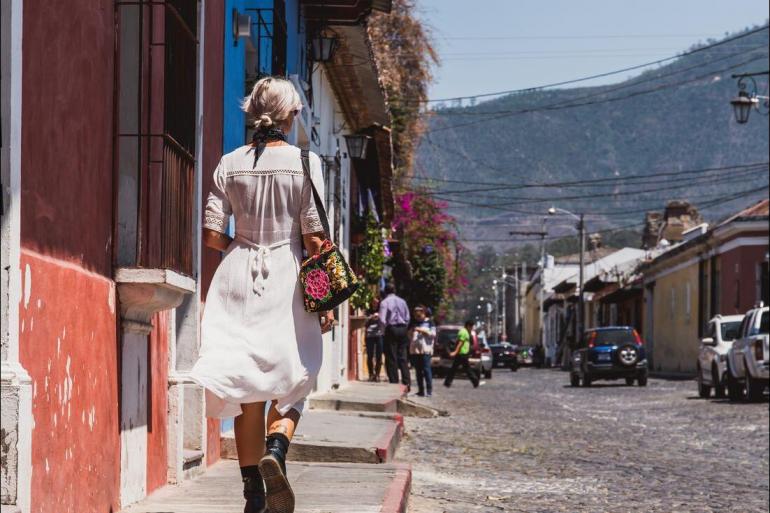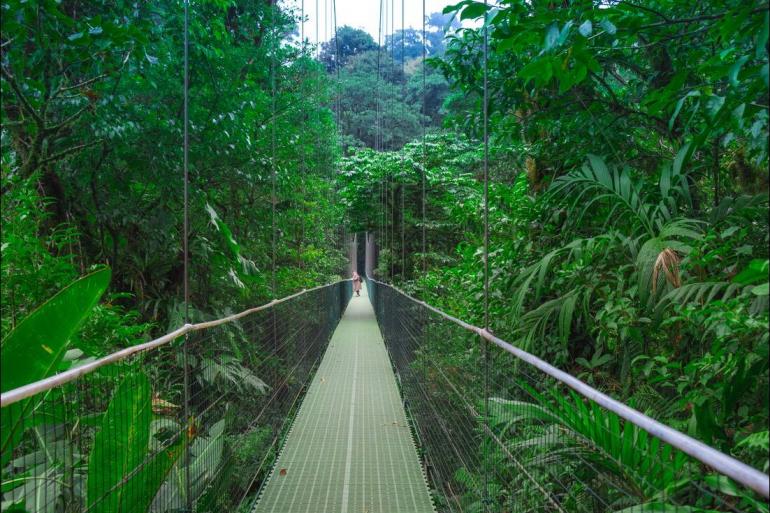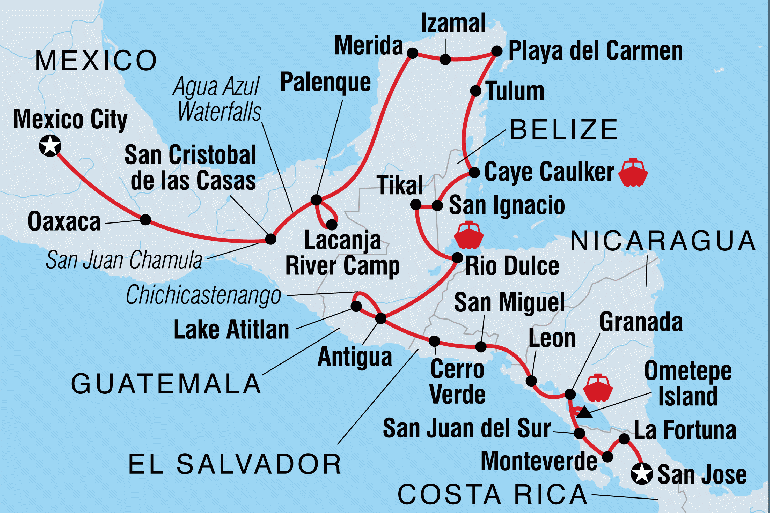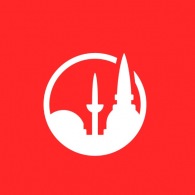 Premier
Has very high quality customer experiences and demonstrated commitment to responsible travel practices.
read more
4.6 . Excellent
94%
Travel Style:
Array
Mixed
Physical Level:
Normal generally flat walking in urban or suburban environments.
Very Easy
Lodging Level:
You'll stay in no-frills, but clean and comfortable, hotels or guesthouses. A 'Basic' trip might also involve a few nights of camping.
Basic (2*)
Overview
Highlights (Bullets)
Escape the Mexican heat in the culturally-rich highlands of Chiapas. San Cristobal de las Casas has an old-world town vibe, surrounded by ancient tribal villages.

Head deep into the jungle and experience the lush wilderness and cultural significance of Palenque and Lacanja – a real Indiana Jones moment.

Visit the historic site of Chichen Itza to understand why these ancient Maya ruins are one of the new Seven Wonders of the World.

There's nothing quite like eating with a local family to really experience a place. At lunch you'll be experiencing traditional Guatemalan hospitality while improving your Spanish with the locals. 

Cerro Verde is waiting to be explored. Enjoy a full day at leisure in one of El Salvador's most beautiful national parks – climb a volcano crater or take the plunge in the pristine lake. The choice is yours!

Island life doesn't get much better than Ometepe in Nicaragua – volcanoes, wildlife-rich rainforest, stunning beaches, ancient rock carvings, and a massive lake are all on your plate.

Central America likes to keep you on your toes – hike, cycle or zip-line through the steamy cloud forests of Monteverde in Costa Rica and get up close to nature in one of the world's most incredible landscapes.

Costa Rica's famous Arenal Volcano in La Fortuna is unbe-lava-ble. Go with the flow and let off some stream with hikes, waterfalls, watersports, and hot springs in the shadow of this giant.
Short Description
It doesn't get much bigger than this. A 46-day adventure enjoying everything Central America has to offer, from Mexico through to Costa Rica with all the places in between – you better Belize it. Whether you're hitting the waves in El Salvador, trekking the steamy cloud forests in Costa Rica, snorkelling the pristine underwater worlds in Belize or washing down your tacos with mezcal in Mexico, there's no shortage of unforgettable experiences on this trip. You'll cover six countries, stopping at dozens of towns and beaches and sipping many (many) cervezas. Oh Maya, this is huge.
See all the highlights and popular spots on a classic tour.
Itinerary Focus Classic Highlights
You'll stay in no-frills, but clean and comfortable, hotels or guesthouses. A 'Basic' trip might also involve a few nights of camping.
Lodging Level Basic (2*)
Flight & Transport Inclusions All internal ground transport
Itinerary
Day 1 Mexico City
Bienvenidos! Where better to start a Meh-i-co exploration than in Mexico City – one of the world's largest urban centres. Forget about the crowds and the smog, Mexico City has got museums, galleries and diverse architecture for you, along with pumping nightlife and delicious street food. Let's kick things off with a welcome meeting today at 6 pm. If you arrive into the city early, head to the Zocalo, the city's huge central square to see Aztec ruins and colonial architecture, or relax in one of the many parks, plazas or gardens. Another great thing to do is to hop on one of the colourfully painted boats that cruise through the canal district of Xochimilco, or head to the National Palace for a look at the intricate murals painted by Diego Rivera. After the meeting tonight, you're definitely going to want to seek out some tacos for dinner, and with an informal lesson from your group leader, try to place your order in Spanish!
Day 2 Mexico City
Maybe grab some chilaquiles (a type of breakfast nachos) in the morning, then join your leader for an orientation walk around the historic centre of the city. Mexico City can feel overwhelming due to its sheer size and volume of people, however your group leader will know where to go. Walking makes you hungry, so it's time to head on an included taco crawl, sample a couple of tacos from local street food vendors. It's nothing fancy, but they sure are delicious. The afternoon is free for you to enjoy – if you like art, the Frida Kahlo Museum is a must-see, and for all museum lovers there's the Museum of Anthropology or the Palace of Fine Art. Don't forget to snack your way around the city too, munching on tostadas, tortas, and chicharrones all day long. Alternatively, you can choose to take an optional day trip to the archaeological ruins of Teotihuacan, 50 kilometres out of the city. A local guide will lead you down 'The Avenue of the Dead', pointing out the historic Pyramid of the Sun and Pyramid of the Moon.
Day 3 Oaxaca
Take a public bus to the smaller but no less beautiful city of Oaxaca (around 7 hours). Pronounced 'wuh-haa-ka', this colourful town in the south is full of colonial buildings, colourful arcades and busy markets. Your group leader will provide an orientation walk to get your bearings, before giving you the time to visit at your own pace. With two full days to come, you'll have heaps of time to explore the narrow, cobbled streets in the city, as well as the culture and natural beauty of the surrounding area. Descendants of the Zapotec and Mixtec Indians selling colourful woven blankets and shawls populate the markets – a great place to shop for textiles, as well as margarita flavours. Here you'll also find some tasty regional food specialties, everything from cactus fruit, to spicy baked chilli and lime grasshoppers and the heavenly Oaxacan cheese. Make sure you pick up a tejate – a maize and cinnamon flavoured chocolate drink served cold. On your walk, be sure to look out for any reference to Oaxaca's renowned arts scene, including folk art, fine art and dance. Get lost admiring the spectrum of coloured buildings or sit in the main square listening to a street performer, sipping a mezcal and watching the world pass by.
Day 4 Oaxaca
The city (and state) of Oaxaca is yours to explore on this free day, full of optional experiences. Perhaps head to the spectacular mountain top temples of Monte Alban just outside the city. Monte Alban was inhabited for 1500 years by the Olmec, Zapotec and Mixtec peoples, and is an outstanding example of a pre-Columbian ceremonial centre. The settlement's terraces, dams, canals and pyramids were literally carved out of the mountain. You'd better have your camera ready, because up here you can get an amazing view across the three legs of the valley of Oaxaca. Alternatively, you could take a day tour out to the nearby Mitla Ruins. Mitla (the Nahuatl word for 'underworld') is an important Zapotec archaeological site and was the main religious centre for the Zapotec people. For something more relaxing on your way from Mitla, drop by the springs of Hierve el Agua – a series of mineral pools and calcified waterfalls dotted on top of a mountain, providing sweeping panoramic views of the Mexican countryside. Perhaps on the way back to Oaxaca, you could stop into a mezcaleria (mezcal distillery) to learn about the lesser-known but more and more popular hermano (brother) of tequila. It is mainly produced in Oaxaca, but is not for the faint-hearted as it's generally enjoyed straight-up. Bottom's up!
Day 5 Oaxaca / Overnight bus
Today is another full day in Oaxaca, but be prepared to board an overnight bus later to travel to the mountain-top village of San Cristobal de las Casas. You've got today to bask in the colour and sights of Oaxaca, so why not test out your culinary skills at a delicious cooking class? Otherwise, check out the artisan stores in the markets and around town, and head to the historic Templo de Santo Domingo – a grand stone church with a large forecourt. This evening the group will take an overnight bus to he highland town of San Cristobal de las Casas – a journey of approximately 13 hours. Reclining seats and toilet are available on the bus. They are always air-conditioned, so make sure you take a warm layer with you, as it may get cold on board. While the bus is very comfortable, the road from Oaxaca to San Cristobal has some very winding sections. If you suffer from motion sickness, this will be a good time to have your medication ready.
Day 6 San Cristobal de las Casas
Bid Oaxaca 'adios' this morning and head east to San Juan Chamula, a traditional Maya village that serves as a centre for the indigenous folk around here. The villages are home to Tzotzil and Tzeltal groups, who maintain their tribal origins through their traditional dress and customs. Your leader will take you to a church where the floor is covered with pine needles and the air is heavy with incense. Shamans come here to carry out cleansings with firewater, ancient prayer and chickens. Please be aware of a strict ban on cameras as the local people maintain their traditional customs. This afternoon, say 'hola' to San Cristobal, your pastel-hued highland home for the next two days. Your group leader will point the main things out on a leader-led orientation walk, and afterwards, will help you arrange any optional activities. With its winding cobblestone streets snuggled in the Chiapas highlands, San Cristobal de las Casas has an old-world feel mixed with strong pre-hispanic roots. Wander to a local cafe and check out their baked goods or try some pox – a traditional corn-based liquor, often flavoured with other ingredients.
Day 7 San Cristobal de las Casas
Today is all yours to do as you please. If you're in the mood for adventure, there's an option to take a trip to Sumidero Canyon, where you can take a boat down the mighty Rio Grijalva. Or you might like to get things pumping with further exploration of the villages by mountain bike. For something more adventurous, try a canyoning trip to 'El Chorreadero'. This 6-hour excursion will see you venture a kilometre inside a (dry) cave and return following the river through a number of cascades, pools and rappels. A truly memorable experience, but probably not recommended for the claustrophobic or those with fear of heights.
Day 8-9 Lacanja River
Today travel along a windy road by private vehicle to Lacanja River (approximately 6 hours). You will stop at Agua Azul (blue water) waterfall on the way (providing road conditions allow), where you'll have an option to swim in the cascading pools. Then brush up on your Spanish during the drive with an informal leader-led Spanish lesson. Once you've arrived, the afternoon and tomorrow is free for you to relax or explore. There are a few optional activities on offer, including a rafting experience over Lacanja River waterfalls and backwaters and to the nearby archaeological site, then travelling back through the jungle and past the waterfalls of Moctuniha. There are also some awesome guided hikes available to book, so ask your group leader if you would like to organise this. Coming from the city today, you'll have a much different experience – staying right in the middle of the jungle in an eco-cabana.
Day 10 Palenque
This morning, drive to Palenque by private transfer (approximately 2.5 hours). After arrival, head to the archaeological zone and visit the ruins of Palenque. Sitting on a hilltop surrounded by thick trees, the ruins date back to AD600 and are some of the most impressive Mayan relics in Mexico. As you take a self-guided walk among the temples, listen out for the eerie calls of howler monkeys and screeching parrots echoing from the jungle. There are many ruins that are still un-excavated and remain concealed in the forest. You can opt to take a guided tour of the ruins or through the surrounding jungle to a hidden waterfall (at an extra fee). The area gives you a great idea of what the Spanish invaders must have seen when they first arrived. This feels like real Tomb Raider stuff.
Day 11 Merida
Today, travel by public bus and head north up to the old-world charm of Merida (approximately 7-8 hours in total). Founded in 1542, this city has a large indigenous population, with approximately 60% of Merida residents of Maya background. Take use of an orientation walk on arrival and wander through the Old Town, checking out some museums and stroll the city streets, which are alive with art and culture. Hang out in the green and shady Plaza Grande, with the 16th-century cathedral on one side and City Hall, State Government Palace and Casa Mantejo on the others. For a taste of Merida's 19th-century glory, go for a walk along the mansion-lined Paseo de Montejo. Mornings are the best time to visit the outdoor markets, where you can stock up on hammocks and Maya replicas. This is also a great place to sample local food specialities, such as cochinita pibil (slow-roasted barbeque pork) or the extremely spicy El Yucateco hot sauce. For a snack, there's a bicycle cart on almost every corner in Merida selling elotes (corn on the cob) doused in salt, chilli, cheese, lemon juice or other toppings. If you haven't noticed already: yeah, they like corn.
Day 12-13 Merida
Make the best of these two free days to explore Merida. Merida is the gateway to the Maya ruins of Uxmal. Perhaps today a tour of the ruins is on the cards, including a guide and shared transport. Little is known about the site's origins but it's thought the city was founded around AD500. Much of the site is decorated with masks of the rain god Chac. Otherwise, you can also visit a nearby bird sanctuary or a variety of other ruins, or hunt down one of the hidden cenotes (stunning natural sinkholes filled with water) and take a dip in the crystal clear fresh water. If you decide to stay in the city, know that Merida's locals love dancing. Every Sunday the town's streets are transformed into an open-air dance floor, with salsa and merengue bands providing the music.
Day 14 Playa del Carmen
Today, travel to Izamal by private bus (approximately 2 hours), which is known as the City of Yellow, because of the yellow ochre and white hues painted on many of the buildings, as the local's way to preserve its light and project it to the future. Enjoy a leader-led orientation walk with a visit the San Antonio de Padua Convent – an imposing colonial structure at the centre of town adorned in the city's distinct colour. Then continue to visit the most well-known archaeological site in Mexico: Chichen Itza. Listed as one of the new seven wonders of the world, Chichen Itza is considered the most important example of a fusion of Maya and Toltec tradition and civilisation in Yucatan. See the Caracol (a circular stellar observatory), the Great Ball Court (the largest field in Mesoamerica) the main sight in El Castillo (a step pyramid dominating the centre of the site) and many more historic ruins. Lastly onto the resort hub of Playa del Carmen (approximately 2.5 hours). Blessed with azure waters, powdery beaches and a European feel, Playa del Carmen is relatively close to Cancun but with less of a young party atmosphere. Here you can spend your time snorkelling among the mangroves or in underground caverns, tanning, or strolling along the white sands of the playa (beach). Your group leader will provide an orientation walk to the city, with a visit to a Mexican ice-cream store for an included tasting (of course). You'll lean more about the fruits, flavours and the traditional combinations. With a free afternoon at your leisure, why not pull up a towel and bask in this tropical paradise? It is also possible to take a ferry from here across to Cozumel, an island famous for its reef. In the evening, feast on seafood, kick back with your group and watch the waves with a margarita in hand.
Day 15 Playa del Carmen
Today is a free day for you to enjoy at leisure. Make the most of it by snorkelling in the famous cenotes, strolling along the white sands or, for an adventure further afield, take a ferry across to Cozumel – an island famous for its reef diving. Keep in mind that there is another group meeting scheduled for 6 pm tonight, where you'll get briefed on the next stage of your adventure, plus meet some new travellers joining you! Afterwards, head out with your group leader for an included dinner at a local taquisa (taco restaurant) for a selection of tacos – make sure you order one with freshly caught fish. To improve your lingo, your group leader will conduct an informal Spanish lesson between bites, so that you can understand your burritos from your banos.
Day 16 Tulum
Today, hop on a local bus along the Caribbean coast to Tulum (approximately 1.5 hours), where it's all about laidback life and the white sands of the Yucatan Peninsula. Once you're settled and got your bearings with a leader-led orientation walk around Tulum, there's the chance to visit one of the best-looking and located Maya sites around. Discover the impressive Temple of the Frescoes and see how this pre-Columbian walled ruin city clings to a cliff-top area overlooking the ocean. You can even go for a swim within the archaeological zone. In the evening, perhaps kick back and watch the waves roll in at a beachside bar with a margarita, of course.
Day 17 Tulum
With a free day to relax in Tulum, consider the optional activities on offer, and most importantly, relax into the laidback Mexican vibe. Two wheels are a good way to tackle the day, so rent a bike, cruise around the area and cover a lot of ground in a short time, as Tulum is relatively flat. The town is heaving with hip cafes and restaurants and many vegetarian and vegan options, as well as places to relax the mind and body with yoga and meditation. There's also the option of exploring Dos Ojos (two eyes): one of the most famous cenotes (freshwater rock pools) in the area – an underwater world full of stalagmites and stalactites.
Day 18 Caye Caulker
New day, new country. Adios Mexico, hello Belize. Much of today will be taken up with travel, driving by local bus to the border, then on to Belize City (approximately 8 hours in total). Let the wind and sea spray wash the travel away with a 1-hour speedboat ride to the palm-fringed island of Caye Caulker. If your idea of paradise is white sand, blue waters and palm trees then you're going to dig this place, and with a few days to explore, relax and get active, you're set for an idyllic stay.
Day 19 Caye Caulker
Your time in Caye Caulker is all about taking it easy. The pace of life is so incredibly slow it's almost backwards. If being underwater is your thing then head out to Hol Chan Marine Reserve, home to Shark Ray Alley and the world's second longest barrier reef. Snorkel among the colourful corals and see tropical fish, sharks and manta rays. You can also take day trips to other Cayes nearby - each island has its own particular character, but all of them have that unmistakable Caribbean pace and charm. Belize is the only English-speaking country in Central America, which will make chatting with locals much easier.
Day 20 Caye Caulker
Today is another free day to take up any other optional activities or to simply pull up a towel and relax along the beach with a book. If you've already been snorkelling, then maybe continue the marine exploration with a manatee tour. These huge, peaceful creatures are beautiful in their own way, and are quite curious to meet their visitors. Get more active with sea kayaks and stand-up paddle boards, or go the other way completely and just chill out. The island's also great for food, famed for its lobster and super tasty meals cooked on the side of the road. How about some grilled shrimp and a rum and coke made with the local fire water?
Day 21 San Ignacio
Leave the island paradise behind and return to Belize City by boat (approximately 1 hour), before taking a local bus to San Ignacio via Belize's capital, Belmopan (approximately 3 hours). The local buses here are a little more basic than in Mexico but this is a great opportunity to mix with Belizeans and get a feel for local life. Get ready for stop and go on the journey, as there are very few official bus stops in Belize and the bus will keep stopping to pick up passengers. San Ignacio is a lively town surrounded by fast-flowing rivers, waterfalls and Mayan ruins, making it the best base for exploring the region. After you arrive, the rest of the day is free, so perhaps choose to visit the Chaa Creek butterfly garden, and at night, try one of the barbeque street stalls for a char-grilled chicken leg.
Day 22 San Ignacio
There is a heap of optional activities to choose between in San Ignacio. The cave of Actun Tunichil Muknal is a living museum of Maya relics, and you can wade through its waters until you reach a whole bunch of 1400-year-old crystallised skeletons. You could take a day tour to the Mountain Pine Ridge area to visit waterfalls and swimming holes, or go down the Macal river in canoes or tubes. If you prefer a slower pace, take a trip out to Xunantunich, an impressive Maya ceremonial centre with panoramic views. Getting to the site is half the fun, as you'll need to take a hand-cranked boat down the river. Belizeans are super friendly, so in the evening, walk down Burns Avenue and join the locals for a chat in one of the many restaurants, or at a street side stall.
Day 23 Tikal National Park
Time to go jungle – Guatemala-style. Leave San Ignacio, cross the border, and get dropped at Tikal National Park by private vehicle (approximately 4 hours). You'll check in at your hotel before exploring the super-huge and crazy-cool Maya ruins of Tikal – it's a bit like the set of Mel Gibson's Apocalypto movie, minus all the violence. Pass through the lush jungle vegetation, and if you've got the energy, climb Temple IV to take in the epic canopy views. While here, there's also the option to check out more of the area with a guided tour, or to fly through the canopies like a toucan with a memorable zipline experience.
Day 24 Rio Dulce
From the jungle to the lake this morning, as you'll head to the lakeside town of Flores (approximately 1 hour). Here there's time to grab some lunch and have a quick explore around the town. Then it's back on the private vehicle to Rio Dulce (approximately 5 hours). On arrival in Rio Dulce, transfer to the hotel by boat. The easiest way to get back into town is also by boat, which can be organised through the hotel, or you can take a short walk through the jungle. Take some time to absorb the atmosphere of this laidback Caribbean town, which feels quite different from the inland communities. A highlight for many guests is the 'Casa Natural' - an open-air accommodation with screened-in rooms, shared bathrooms and a lounge looking out to the surrounding jungle.
Day 25 Rio Dulce
There is a load of kick-ass activities to choose between today. Take a scenic boat trip down the river to Livingston, a laidback town on the Caribbean coast that offers a unique experience of local Garifuna culture. Go boating on the lake, relax in the thermal hot springs or explore the nearby San Felipe fort in Livingston. You could hike through the dense forest of the surrounding Chocon-Machacas Natural reserve and go out to spot the protected manatees of the area. Remember, the best thing is that you're in laidback Guatemala, and with the flexibility of today's itinerary, you decide what's on the agenda.
Day 26 Antigua
Travel by private vehicle to the city of Antigua (approximately 8 hours). You'll spend the night here, before heading to Lake Atitlan tomorrow. You won't spend too much time in Antigua, but you'll be coming back here in a few days' time, so not to worry! Still, take some time for a stroll and tuck into some tasty tamales (a local dish served in a corn leaf) or a dish called Pepian: a spicy meaty stew of chicken, beef and pork in a dark sauce. You'll find the best value food in the square next to the La Merced Church.
Day 27 Chichicastenango / Lake Atitlan
Today you'll get a seriously special Guatemalan experience. Start the day by travelling by private vehicle to the famous market in Chichicastenango (approximately 2.5 hours). This is the most colourful market in the country, where on Thursdays and Sundays locals come from the surrounding villages to sell their wares, and the streets are lined with stalls where you can stock up on cool trinkets. After visiting Chichi, head to Panajachel situated along Lake Atitlan where you'll check in to your hotel. This evening, join your group for dinner at a local pupuseria.
Day 28 Lake Atitlan
This morning make a trip to San Juan La Laguna to immerse yourself in Mayan village life. Visit with a local midwife to learn about this traditional and sacred art. Then visit the village's medicinal garden before a hands-on workshop where you'll learn about Mayan textile weaving and dyeing techniques. Hungry yet? Settle in for a homestyle lunch with your hosts and have a chat about life in the village. In the afternoon return to Panajachel and soak up the views of deep blue Lake Atitlan.
Day 29 Antigua
After an included breakfast, hit the road back to Antigua (approximately 3 hours). With three nearby volcanoes dominating the horizon, you won't have been to many places quite like Antigua. Join your leader on a walk to orientate yourself around the World Heritage-listed city full of cobblestones, leafy town squares and ornate churches. There are hushed museums and lively indigenous markets to explore, or countryside to be cycled with amazing views of mountain peaks and deep valleys. If you're into salsa dancing, or if you'd just like to learn some moves, Antigua is the place to be. Many dancing schools offer hourly lessons, so you'll be able to move your hips. This is also a city that knows how to party, so bring your best dance moves, shout a round of mojitos and get down with the locals.
Day 30 Antigua
There will be a meeting at 6 pm to welcome any new travellers joining you on the next stage of your adventure. Aside from that, enjoy a free day to explore the city. The number one stop for chocoholics should be the ChocoMuseo, where there's info all about its history and, more excitingly, a chocolate-making workshop. For those more interested in the other famous Central American bean, you can go on a coffee tour, visit the plantations, do some coffee tasting and even buy some to take home. If you're into salsa dancing or if you'd like to learn some moves, Antigua is the place to be. Many dancing schools offer hourly lessons so you'll be able to perfect your skills.
Day 31 Cerro Verde
Rise and Shine! Today is an early start as you journey across the Guatemalan border to your next destination, Cerro Verde, El Salvador (approximately 5 hours). From rolling hills to rolling R's, watch the world go by from the comfort of your private vehicle as you travel through lush volcanic landscape and endless mountain terrain all while learning the local lingo from your leader in an informal Spanish lesson. Arrive in Cerro Verde and enjoy the rest of the day at leisure.
Day 32 Cerro Verde
Today is about fueling up in the local style and then getting outdoors! El Salvador is home to Papusas, a type of flatbread made from cornmeal and often stuffed with delicious fillings like cheese, chicharrón (fried pork) or refried beans. Visit a local street vendor and watch a papusa making demonstration, then try some of course! Afterwards, opt to visit Santa Ana's Volcano crater for some more spectacular views of Lake Coatepeque, Juayua and Izalco Volcano. Alternatively, instead of admiring its view from the volcano crater, why not take a dip in Lake Coatepeque! There are many ways to keep busy in one of El Salvador's most beautiful national parks.
Day 33 San Miguel
Continuing south by private vehicle today, pass through the capital of San Salvador on your way to San Miguel (approximately 3-4 hours). Resting in the shadows of Chaparrastique, an active volcano that sets the backdrop to this vibrant town, San Miguel has rebuilt itself into one of the largest and most populated cities in the country since facing a severe earthquake in 1917.
Day 34 Leon
Say a quick hola and adios to Honduras as you cross through two borders to reach 'the land of lakes and volcanoes', Nicaragua (or Nica as it's known as locally). The 6-hour drive (plus stops) will be well worth the ride as you're welcomed into the charming, artsy and sophisticated city of Leon. Why not refuel after your journey with some traditional Nicaraguan dishes, Gallo Pinto, with its hearty combination of rice and beans, is considered a national symbol – alternatively, perhaps try out some of your new Spanish skills and order a Quesillo, a cheesy treat made of corn tortillas, pickled onion and sour cream. Once the capital of Nicaragua, Leon has long been the heart and soul of the country's political movements, which is demonstrated through the city's colourful street murals – an artistic reflection of fallen heroes and revolutionary icons. Home to one of the oldest universities in Central America, Leon is considered a 'college town' and is known for its youthful, fun atmosphere and energetic nightlife. This evening, why not head out with the group for some bachata or salsa dancing!
Day 35 Granada
This morning join your leader on an orientation walk around Leon. Then take some time to explore on your own, perhaps check out the Basílica de la Asunción – Central Americas largest cathedral – or stop by the Museo Histórico de la Revolución for an insight the revolutionaries who fought hard for the freedom of their country. Alternatively, you might like to go volcano sandboarding! (This is the only place in the world that you can do it). Afterwards, if you're feeling peckish, why not fill up on the traditional breakfast of scrambled eggs and gallo pinto before jumping on a local bus this afternoon to Granada. First, take a taxi from the hotel to the bus station, next board a local bus bound for Managua that will depart when it's full and takes around 2-3 hours depending on the amount of stops it needs to make and the complexity of onloading and offloading the passenger's luggage. There will be about a 30-45-minute transit in Managua before taking the next public bus to Granada with a duration of approximately 1.5 hrs, and finally taking a 20-minute taxi ride to the hotel. Founded in 1524, Granada is the oldest city in Nicaragua and home to iconic Moorish and Andalusian landmarks that have survived repeated pirate invasions. Draped in colourful colonial architecture and oozing aesthetic charm, this enchanting city is set on the banks of Lake Nicaragua and is surrounded by active volcanoes.
Day 36 Granada
Rise and shine! This morning we'll enjoy breakfast together at Cafe de las Sonrisas, a café run entirely by deaf people. The café's owner is aiming to bridge the gap and inspire other business owners to employ local people living with disabilities. Then you are free to explore Granada, one of Central America's least spoiled colonial towns. Perhaps you'd like to take a guided tour of the city, bargain hard in the markets, or wander the cobblestone streets, snapping photos of the colourful buildings. If you're an adventure enthusiast, opt to hire a kayak and paddle around the islets of lake Nicaragua, rent a bicycle and ride to Laguna De Apoyo (a 200 year old lake set into a lush forest crater), or hike through the lush flora and fauna along the Mombacho volcano crater trail. For a cultural insight into the heritage of the Nicaraguan people, the city of Masaya aka 'City of the Flowers' offers a mixture of folkloric entertainment, from marimba music to street theatre. If you're looking to purchase some traditional handicrafts, then you'll also find 'Mercado de las Artesanías' – a craft market offering handmade souvenirs reflective of the Masaya area. After a day of exploration, why not enjoy an evening along Calle la Calzada – grab a drink at one of the many outdoor bars and watch the wandering performers, from mariachis to break dancers, bring the street to life.
Day 37 Ometepe Island
This morning, travel by local bus to Rivas where you'll transfer to San Jorge ferry port by taxi (approximately 2.5 hours). Catch a 1-hour ferry across Lake Nicaragua (the largest in Central America and the tenth largest freshwater lake in the world) to the island of Ometepe, and head to your hotel. Hourglass-shaped Ometepe Island was formed by two volcanoes rising out of Lake Nicaragua (Ometepe literally means two volcanoes in the Nahuatl language) and the deep jungle is home to exotic wildlife such as monkeys and parrots. A great experience is to sit on the shore and watch fishermen return from a long day on the water with their catch.
Day 38 Ometepe Island
Take advantage of a free day to discover the island. Perhaps take a hike up to the summit of either the Concepcion or Maderas volcanoes, but be warned, at 1700 and 1394 metres above sea level respectively, these are serious volcanoes and the treks are no walk in the park. You might prefer to splash around in the natural springs, soak up the sun on the shore or check out the island's petroglyphs (ancient rock carvings). If you like watermelon, coffee, banana and citrus fruits then Ometepe is the place for you, plantations abound, you'll have loads of delicious fresh food to feast on. In the evening, head to Los Ramos, an indigenous community situated right in the middle of the island's volcanos, for a cooking class. Learn traditional techniques used to make Nicaraguan dishes like nacatamales (a dough-based snack often filled with meat and steamed in banana leaves) before sitting down to a meal together.
Day 39 San Juan del Sur
Today you'll take the two-hour journey (by ferry and public bus) to San Juan del Sur, a laidback surf town on Nicaragua's south-west coast. Though the beach that lines the town's horseshoe bay itself isn't particularly great for swimming, you don't need to travel far to find beautiful golden beaches with year-round waves. Go on an orientation walk with your leader and then enjoy free time to acquaint yourself with this fun little town.
Day 40 San Juan del Sur
Enjoy a free day exploring San Juan del Sur's colourful coastal scenery. If you're feeling active, San Juan del Sur has plenty to offer. You might like to rent a surfboard and spend the day riding the waves at nearby beaches like Playa Maderas or Playa Marsella, alternatively, head south to La Flor beach reserve, where it's possible to see olive ridley, hawksbill, leatherback and green sea turtles nesting between July and November. A huge statue of Christ (the largest in Central America) sits atop a cliff above the bay – why not hike to the top for spectacular views of the town and Pacific. In the evening, the city boasts a variety of greats bars and restaurants where you can share a meal with the group.
Day 41 Monteverde
Say Adios to Nicaragua and continue your journey south to Costa Rica. Take a 1-hour bus to the border and then travel by private vehicle to Monteverde (approximately 5 hours). Monteverde was founded as an agricultural community in 1951 by a group of North American Quakers, these environmentally aware settlers also established a small wildlife sanctuary, which has since grown into the internationally renowned Monteverde Cloud Forest Biological Preserve. Cloud forests are similar to rainforests, but instead, draw their water from a semi-permanent cloud covering the region. Constant mist in the forest makes it feel a bit like a nightclub! But with less bass and more fresh air, this is truly a nature lover's paradise. More than 2000 plant species, 320 bird species and 100 mammal species call Montverde home – be sure to keep an eye out for the resplendent quetzal, one of the most elusive birds in the world.
Day 42 Monteverde
Today you have a full free day to discover the reserve and experience the mystical and fragile environment here. Monteverde is not for the faint-hearted, so bring your sense of adventure, a solid pair of shoes, and have a little fun with the giddy heights. Perhaps take a hike through the cloud forest, check out the area by mountain bike, or fly over the canopy on a zip-line tour. Another way to see the forest from above is to take a tour along a series of suspension bridges 40 metres up above the jungle. You can explore the park on your own or arrange for a local guide to accompany you. The guides are very knowledgeable and happy to engage in conversation. To see some guaranteed wildlife up close, visit the butterfly and insect gardens or the serpentarium – there are also several cooperatives worth visiting in the local communities.
Day 43 La Fortuna
Continue your journey through Costa Rica and take the scenic route to La Fortuna (approximately 4-5 hours). Travel by shared minibus to Lake Arenal, which you'll then cross by boat. On a clear day you'll see fantastic views of the surrounding area. On the other side of the lake, re-board the minibus and continue on to your destination. La Fortuna is a small town situated just a few minutes from Costa Rica's most famous volcano, the majestic Arenal. While you're here, make sure you take some photos of the volcano reflected spectacularly in the lake. Get a good rest tonight, as tomorrow you've got a free day to take advantage of all the active activities on offer.
Day 44 La Fortuna
There are plenty of optional activities to take part in today, so when you get home, this isn't the place to say you sat around! Perhaps take a guided nature hike through the lush forest surrounding Arenal Volcano, keeping an eye out for rare plants and animals, or opt to see the forest from a series of hanging bridges. Check out the 70-metre high La Fortuna waterfall, or get wet with some water sports on the lake, such as stand-up paddle boarding. The volcano's inner workings also mean that the area is home to several thermal hot springs, an ideal way to relax in the middle of nature. Alternatively, a boat safari down the Celeste River offers the opportunity to see lizards, crocodiles and tropical birds in their natural habitat.
Day 45 San Jose
Take a local bus to Costa Rica's capital, San Jose (approximately 5 hours). Situated in the fertile Central Valley and home to over half the country's population, San Jose is filled with lively markets, intriguing museums and a dynamic atmosphere. A good place to start your exploration is the main plaza. Artisan booths are common here, so you never know when an art fair will pop up. The Gold Museum has an amazing collection of indigenous gold art or if you're in the mood for a bit of shopping, head to the outdoor market in the Plaza de la Cultura or the city's Central Market, where you can buy anything from handicrafts to seafood. Then it's maybe time for a final farewell dinner (or margarita) with your new travel buds and say muchas gracias to your Central American journey.
Day 46 San Jose
Today your Central American adventure comes to an end, there are no activities planned. As there's a lot to see and do in and around San Jose, we recommend staying on for a few days to make the most of the city. If you'd like to extend your visit and need further accommodation, our reservations team would be happy to assist (subject to availability). There are some great day tours you can take outside of the city, such as or Irazu Volcano.
Availability
Price Per Day:
$ 95
per day
See more
Check Current Availability, prices, specials with Intrepid Travel.

Prices may vary due to local taxes and trip seasonality. Click "Request Info" to inquire directly with the tour operator for the final trip price.
4,327 Intrepid Travel Travel Reviews & Ratings
94%
Epic Central America
Company Reviews
Details
Flight & Transport Inclusions
All internal ground transport Private vehicle,Public bus,Local bus,Taxi,Shared boat,Ferry
Group Size
Small Group - 24 max
Maximum Number of People in Group: 16
Accommodations
Hotel (33 nights),Overnight public bus (1 night),Cabin (2 nights),Multishare lodge (2 nights),Multishare Hotel (5 nights),Multishare Hostel (2 nights)
Guides
All group trips are accompanied by one of our group leaders. The aim of the group leader is to take the hassle out of your travels and to help you have the best trip possible. Intrepid endeavours to provide the services of an experienced leader however, due to the seasonality of travel, rare situations may arise where your leader is new to a particular region or training other group leaders. Your leader will provide information on the places you are travelling through, offer suggestions for things to do and see, recommend great local eating venues and introduce you to our local friends. While not being guides in the traditional sense, you can expect them to have a broad general knowledge of the places visited on the trip, including historical, cultural, religious, and social aspects. At Intrepid we aim to support local guides who have specialised knowledge of the regions we visit. If you are interested in delving deeper into the local culture at a specific site or location then your leader can recommend a local guide service in most of the main destinations of your trip.
Age Notes :
Min. Age: 18
Max Age: 29
Additional Information
Finish point
Casa Las Orquideas

Avenida Central Calles 35 y 37

Los Yoses

San Jose

COSTA RICA
Trip ID#:
intrepid-QBYZC
0
https://tripsaver.travelstride.com/?utm_source=Travelstride.com&utm_medium=Native&utm_campaign=Product%20Details%20-%20Reserve%20CTA%2F%22Flexitrip%20Reserve%20Popup%22
1
TripSaver