1654
Top Brochure of Turkey Explored
Please note the tour price reflected on the brochure is subject to change. Due to seasonality, and taxes prices of the tour are subject to change without due notice. Please consult with the operator directly for the recent price.
No longer available. See new versions below.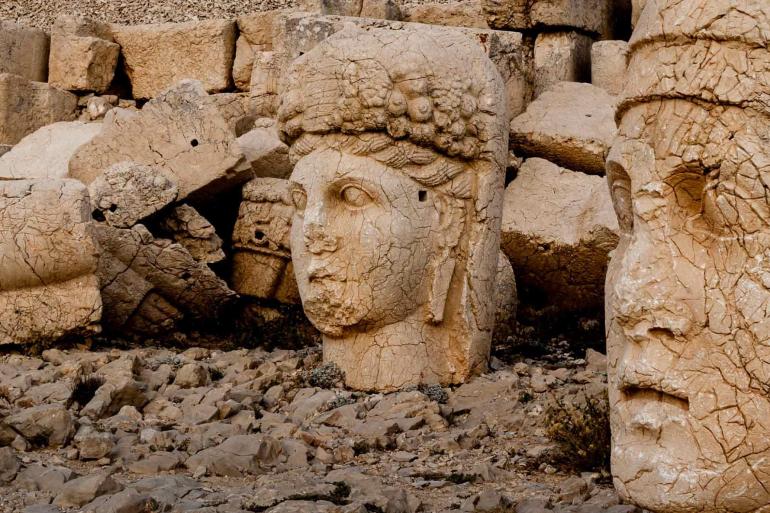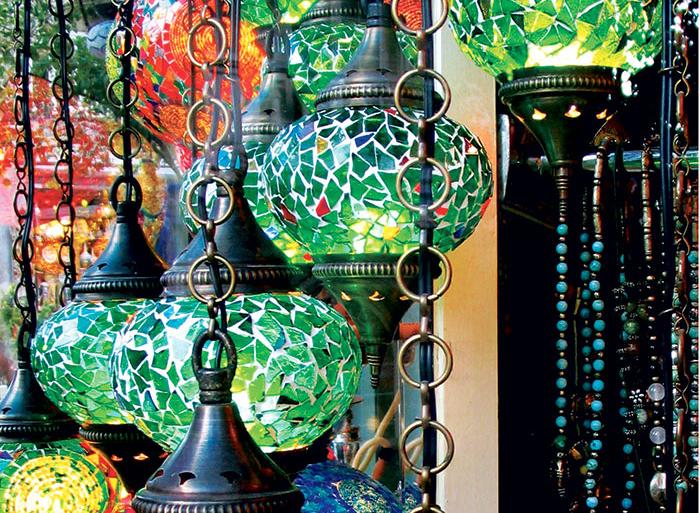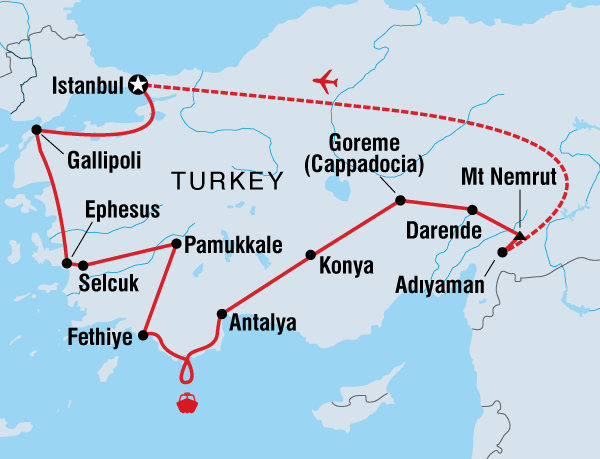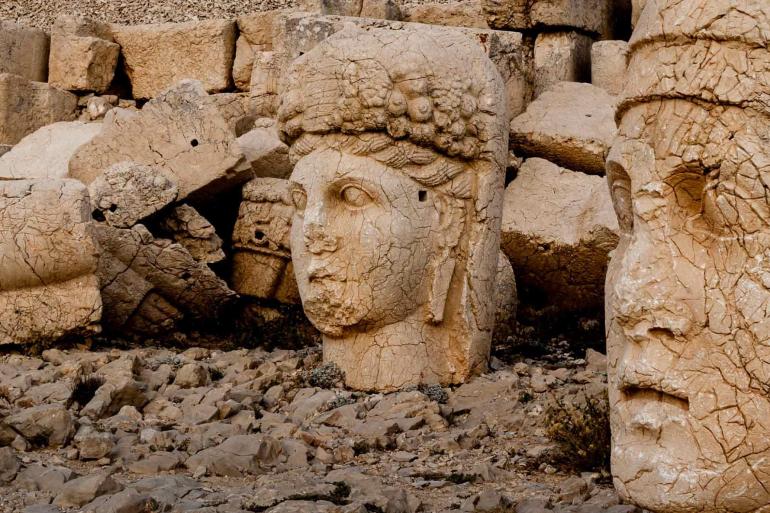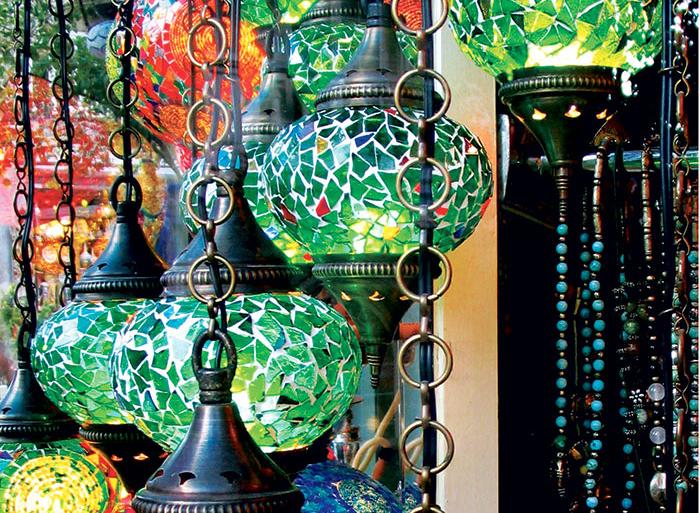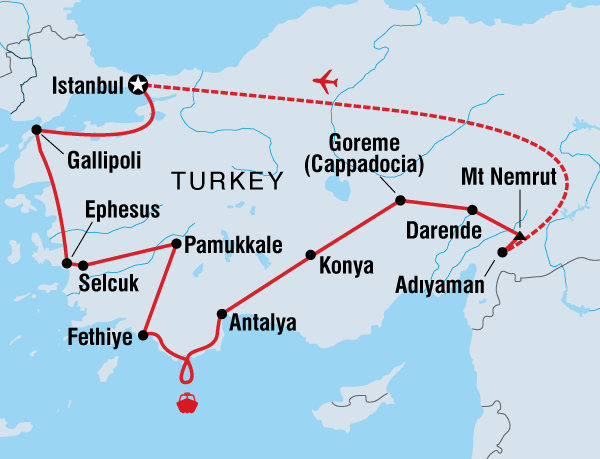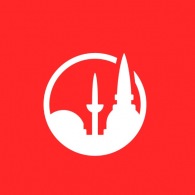 Premier
Has very high quality customer experiences and demonstrated commitment to responsible travel practices.
read more
4.6 . Excellent
94%
Travel Style:
Array
Mixed
Physical Level:
Walking or physical activity half to most of day - no carrying equipment.
Easy
Lodging Level:
3 to 4 star western hotel equivalents. While not all lodging will be 'luxury' they will be quite comfortable by western standards.
Basic (2*)
Overview
Highlights (Bullets)
Explore the continent-straddling metropolis of Istanbul, and step back in time to when it was Constantinople with the backstreets of the Grand Bazaar, the majestic Blue Mosque, and in the taste of real Turkish Delight.

Reflect on battles fought and lives lost with a moving visit to the Gallipoli Peninsula, a serene stretch of coastline where it's now hard to picture the horrors of war.

Hike into the Valley of Love in Cappadocia and be wowed by the fantastical natural sculptures of spires, domes, and pinnacles.

Be lured by the sapphire waters of the Mediterranean and laze the days away in Antalya.

Meet eyes with the ruins of the colossal stone heads that sit atop Mount Nemrut.
Short Description
Historically rich with its medieval Ottoman period and chronicle of Gallipoli, and fashionably chic with the cosmopolitan buzz of Istanbul and celebrity getaway of Antalya, Turkey is an unmissable country that overflows with character. It is where Noah's Ark (allegedly) landed, Santa Claus originated and Hemingway was inspired. It's a place where the yin and yang of old and new complement each other - contemporary galleries stand next to cathedrals, stylish cafes sit alongside bazaars and trendsetting bars float over turquoise waters. Travel from Istanbul through the very best of Turkey - Gallipoli, Fethiye, Pamukkale, Antalya, Cappadocia and Mount Nemrut - and discover the people, history, cuisine and landscapes that make this destination such a treasure.
Off the beaten track trips will stretch your comfort zone. They don't always feature tourist highlights, but dive deeper into local life and culture.
Itinerary Focus Off the Beaten Path
3 to 4 star western hotel equivalents. While not all lodging will be 'luxury' they will be quite comfortable by western standards.
Lodging Level Basic (2*)
Flight & Transport Inclusions N/A
Itinerary
Day 1 Istanbul
Hosgeldinz! Welcome to Istanbul, a bustling mega-city with a population of over 12 million people, with a rich history and food scene waiting to be explored. If you have not pre-booked an arrival transfer, you will find taxis available on arrival at Istanbul Airport. Make sure you agree the price before you set off into town. Your hotel is located within walking distance of all the main sights, so if arriving it's easy to soak up the atmosphere and explore on foot. There are no formal activities planned for today, so you may arrive at any time. If arriving early a visit to the exotic Spice Market and the famous Grand Bazaar is recommended. Istanbul is the only city in the world to straddle two continents, so it will come as no surprise that this vast metropolis is home to a beguiling mix of different cultures and traditions, blending the influences of both east and west. Originally founded by Greek settlers over 2000 years ago, Istanbul originally went by the name of Byzantium, then Constantinople when the Romans made it the capital of their eastern empire. This evening, meet your leader and fellow travel companions at a welcome meeting at 6pm (details will be posted on the hotel noticeboard). After the meeting, maybe gather together your new friends and seek out some Turkish cuisine in a street-side cafe.
Day 2 Istanbul
Meet your local guide early this morning to journey in the footsteps of the city's most famous ruler and conquer Istanbul in just a day. Head to Sultanahmet (the Old City, formerly Constantinople), where ancient empires based themselves and historical sites intertwine with backstreets filled with hidden gems. Gaze upon the beauty of the cascading domes of the Blue Mosque, so called for the blue tiles found on its interior walls. When not erecting splendid buildings the Byzantine Emperors loved a bit of entertainment, and the hippodrome was their stadium. Inspect some of the decorative statues and obelisks that remain from a time when this now tree-lined land would hold thousands of chariot racing fans. Then get into some good-natured haggling with local artisans in the Grand Bazaar, packed with over 3,000 stalls of handcrafted jewellery, textiles and books. In your free time in the afternoon, maybe visit the jaw-dropping giant church/mosque/museum of the Hagia Sofia, whose stunning construction is said to have changed the history of architecture, or discover the stories of sultans at the Topkapi Palace. There's plenty of time to relax with a steam, sauna and massage at a traditional Turkish hamam, explore more, or just sit at a cafe and take in the unique atmosphere. Istanbul offers a plethora of great eating spots and lively night venues; your tour leader knows all the best places, so they can recommend some great options.
Day 3 Gallipoli
Head for the shores of Gallipoli (approximately 5.5 hours), a place of immense significance for Australians and New Zealanders, and a spot of pilgrimage and reverence. Gallipoli was the site of the Anzac landings in 1915 and one of the Allies' great disasters in the First World War. Gallipoli was the plan created by Winston Churchill to end the war early by creating a new front that the Central Powers could not cope with. You'll see the battlefields of Nek and Lone Pine, and be amazed at how this now serene coastline once saw such brutal scenes of war. Look down upon the rough and barren hills and gullies that sadly became the graveyard for so many thousands of young men from both sides. Tour the former battlefields and encounter remnants of trenches used by the Turkish soldiers. Hear stories of the heroism and camaraderie that unfolded among the tragedies, and take the time to read moving inscriptions etched onto a sea of gravestones. There will also be the option to visit the Kabatepe Museum, which includes interactive presentations of the battle, as well as numerous relics from the campaign. Then, take the short ferry ride from Europe to Asia, across the Dardanelles to Canakkale, a charming traditional fishing town that has a great range of dinner and nightlife options, not to mention medieval ruins to explore.
Day 4 Selcuk
After breakfast, take a local bus to the traditional farming village of Selcuk (approximately 7 hours). Selcuk will be your base for exploring the nearby ruins of Ephesus, where you'll walk in the footsteps of Marc Anthony and Cleopatra. Selcuk is culturally rich but relatively undisturbed, so this is an opportunity to experience the 'real' Turkey. This afternoon take a guided walk of the town and the slopes of Ayasoluk Hill, where several historical buildings lie. You'll see the Isa Bey Mosque, a beautiful example of 14th century Seljuk Turkish architecture, and the imposing Byzantine citadel of the Grand Fortress. Just below the fortress are the ruins of the Basilica of St John, built by Justinian I in the 6th century. According to Christian tradition, St John came to Ephesus with the Virgin Mary from Jerusalem, and lived here until his death sometime around AD 100 – and the basilica stands over his believed burial site. Selcuk is also home to one of the ancient world's Seven Wonders – the Temple of Artemis – although, sadly, only a single pylon remains.
Day 5 Selcuk
This morning you may wish to discover the ancient city of Ephesus with, your Tour Leader will suggest an optional tour or your can just jump a "dolmus" (local bus) and head out to explore on your own. This is one of the best-preserved Greco-Roman classical cities in the world; founded by Ionian Greeks in the 11th century BC, brought to full flower under Roman rule, and always an important religious centre. You will be amazed by the sophistication of this ancient city, which had running water, public toilets, in-house heating, a renowned medical institute, a brothel and Roman baths. The theatre is well preserved, but it's the magnificent library that's going to astound you. You can also choose delve deeper into the area's fascinating history with the artefacts of the Archaeological Museum, the ruins of the Basilica of St John.  Later this afternoon you may choose to visit the nearby village of Sirince and taste some locally produced fruit wines. This authentic Greek Ottoman village seems to have been overlooked by modern development and is a photographer's dream.
Day 6 Pamukkale
A train ride inland through mountainous landscapes (approximately 3.5 hours) brings you to one of Turkey's most photographed sites, Pamukkale, which literally translates to "cotton castle". Here spectacular natural hot springs with high calcium bicarbonate content cascade over the edge of the cliffs, leaving bright white deposit terraces (the 'cotton'). It's been used as a spa since the 2nd century BC. Though you won't be able to bathe in these travertines, you can take a walk through them (after removing your shoes), and these pools are said to fix up any circulation and digestion problems. Take some time to visit the nearby ancient city of Hierapolis and take a dip in what used to be Celopatras's old pool – the transparent water-filled pool, sculpted as a gift from Marc to Cleo, is stunning. You can also check out the other ruins of the city – Hierapolis is known for its abundance of temples and religious structures, vast necropolis and strange tombs, and the amphitheatre shouldn't be missed.
Day 7 Fethiye
Head for the coast and take a local bus to Ölüdeniz (approximately 3.5 hours), whose azure lagoon and scythe-shaped beach is described as 'the Eden bestowed by God to the world'. Pack sunnies, sunscreen and swimmers, and spend the day discovering all new shades of blue while taking a dip in this little slice of paradise. There's plenty of time luxuriate at the three-kilometre-long beach, which has the appearance of a natural lagoon with warm lapping water, before transferring to your hotel in the quaint town of Fethiye. Enjoy the laidback atmosphere of Fethiye and treat yourself to some delicious homemade Turkish lemonade. If there's time, visit nearby Kayakoy. Once a ghost village, its ancient stone houses were abandoned after their Greek inhabitants left Turkey during the great population exchange of the 1920s. This evening, enjoy a walk by the harbour and look up to see massive rock cut tombs, check out the Lycian sarcophagi scattered around the town, try local seafood and join in with the thriving nightlife.
Day 8 Southern Coast Cruising
This morning you'll take a local bus to Uçagiz (approximately 4 hours), one of the southernmost bit of Turkey. Board a boat for a memorable voyage along the Turquoise Coast, viewing some of the most stunning coastal scenery in the world. You've got a tough day ahead: you'll cruise to the sunken cities around Kekova Island, from where remains of mysterious civilisations can be viewed just below the surface of the water. You'll also take a walk up to nearby Simena Castle, which offers spectacular views of the surrounding bays and islands. There are also numerous Lycian rock tombs to be explored here. Spend your time on the beautiful azure waters of the Mediterranean Sea swimming, relaxing and exploring the natural and historical sites along the way. At night, indulge in unforgettable feasts before being lulled to sleep by sultry Mediterranean breezes.
Day 9 Antalya
Disembark the boat in Uçagiz this morning after breakfast, then make your way to Antalya, the largest city on the western Mediterranean coast (approximately 2.75 hours). The city will be your base for the next two nights. It's hard to get a bad photo of Antalya thanks to cobblestone streets, the old city, the marina, and the Taurus Mountains in the distance. Wander the old streets, exploring the town's mix of urban sophistication and old-world charm. You might want to check out Kaleici – the old city area that's now a historical zone and protected from modern development – and see relics of Roman, Byzantine, Seljuk, and Ottoman occupation. With its palm-lined boulevard, internationally-acclaimed marina, old castle, and sapphire waters of the Mediterranean, Antalya is a great place to kick back. Try Antalya's signature dish, Piyaz, a zesty bean, vegetable and egg salad.
Day 10 Antalya
With your accommodation located in the wonderfully preserved old city district of Kaleici, this is a great place to start your exploration on this free day – though your leader can give you all manner of tips. The old city wraps around a splendid Roman-era harbour with cliff-top views of hazy-blue mountain silhouettes. Just outside of the central city is one of Turkey's finest museums. The Antalya Museum is a great opportunity to learn more about the Mediterranean and Pamphylia regions of Anatolia, with some 5,000 works of art and artefacts on display. The beautifully preserved statues in the Hall of Gods, Heracles now among them, are not to be missed. You can choose to visit the some impressive sites further afield, including the ancient cities of Aspendos and Side. Aspendos is know for it's beautiful intact Roman theatre – perhaps the best preserved in the world – while Side away from the tourists is awash with colonnaded streets and Hellenistic and Roman ruins. For those after a nature fix, Duden Waterfalls, about 12 kilometres north-east of town, is a lovely spot to relax, and the popular Konyaalti and Lara beach are close by. 38 kilometres from Antalya, the ancient city of Termessos has the most dramatic location of any ancient city in Turkey, sitting in the heart of the spectacular Güllük Dağı National Park. Otherwise, stay in Antalya and soak up the charms of this seaside town.
Day 11 Konya
This morning take a local bus away from the coast and move inland to Konya on the plains of the Anatolian steppe (approximately 5.5 hours). While it's a long day of travel, the diversity of the scenery will keep you entertained as you cross the Toros Mountain range. Konya is the perfect opportunity to sample a traditional Turkish city where mainstream tourism is yet to arrive. The city is closely linked with the Whirling Dervish sect of Islam developed by in the 13th century by Celaleddin Rumi (or Mevlana), considered one of Islam's greatest Sufi mystics. Celaleddin developed a philosophy of spiritual union, captured in his poetic writings, the greatest of which, 'Mathnawi', is still revered today. Mevlana ('our master') as he came to be known, believed that music and dance represented a means to induce an ecstatic state of universal love and divine union, and devised the whirling sema ritual. In the town you can visit the original Tekke of Mevlana, which holds many dervish religious relics and is also the final resting place for the master himself. Get your bearings on an orientation walk with your leader to Aladdin Hill in the centre of Konya. On the side of the hill are the sheltered minimal remains of the palace of the Seljuk Sultans of Rum, while beneath the Alaettin Mosque are artefacts dating back to the Stone Age. Enjoy a refreshing tea in one of the many tea gardens, and later this evening try some central Anatolian cuisine.
Day 12 Cappadocia
Today's a travel day, but that's okay – Cappadocia is waiting for you at the end of it as a reward (approximately 3 hours by local bus). This is a long journey but a good chance to re-energize before your exciting time in Cappadocia. Sit back, relax and enjoy the ride. In the heart of Cappadocia, the town of Goreme lies in a fantastic region of cones, needles and columns, fashioned by nature from the soft volcanic tuff rock. It's honeycombed with caves scooped out to make churches and dwellings that are known as fairy chimneys and castles.In times of peace, the people in this region lived on the land, but in times of war or persecution they took to living underground. When you arrive in Goreme, you can stretch your legs and take an orientation walk with your trip leader. Then grab a beer, or a tea, or perhaps a strong Turkish coffee if you need a pick-me-up (Turkey is the land of beverages, especially the hot variety). Don't forget to pack sturdy, well worn-in walking shoes or boots and a comfortable daypack for exploring the valleys of Cappadocia. Notes: Without a doubt, one of the most amazing memories of this journey is a hot air balloon ride over the majestic landscape to see this otherworldly scene at sunrise. Those who are interested in this optional extra will have a truly awe-inspiring experience. The cost of this activity varies depending on what type of flight you choose. This activity can only be booked locally. Please speak to your trip leader on Day 1 to organise this.
Day 13 Cappadocia
Today is free for you to explore a landscape that needs to be seen to be believed. Cappadocia's main attraction is the World Heritage-listed Goreme Open Air Museum. It's a monastic complex composed of churches, rectories and dwellings, and one of the earliest centres for religious education. There are at least 10 churches and chapels in the museum area, dating between AD900 and 1200, each one named after a prominent attribute by the local villagers, who were exploring these caves long before there was an entrance fee. The best of the churches are the Chapel of St Basil, Apple Church, Sandal Church, Chapel of St Barbara, the nun's convent and the Buckle Church. You can also explore the underground cities. Beneath Cappadocia's rock formations is a network of fascinating subterranean cities, which housed up to 10,000 people each. The largest are almost ten levels deep, with narrow passages connecting the floors like hamster tunnels. If you're a hiker then choose to walk the valleys of Red, Rose, or Love, where you'll explore fairy chimneys, deserted rock cut homes, and churches with frescoes. Otherwise, you may want to take a local dolmus to Avanos and the red river, which for centuries has provided the local residents with clay to make the magnificent earthenware pottery that the region is famous for. Your leader is available to make suggestion and help organise your day excursions. They may even suggest a group tour of the region. Don't leave town without trying the famous 'pottery kebab'.
Day 14 Darende
Today travel to Darende (approximately 5 hours), taking a walk to the picturesque and tranquil waterfalls of Gunpinar en route. A pleasant riverside eatery is a good spot to sample some local fish. Enjoy a leisurely walk in the surrounds before heading into the town centre of Darende. Here you'll enjoy an orientation walk of the town and see its 300 year old covered bazaar, where local woman sit working on embroidered quilts and other needlework. There's also the possibility to sample the Turkish dried apricot (famous in the area) in one of the local shops. This evening, settle in for a relaxing night in Darende.
Day 15 Kahta Homestay
Head from Darende to Kahta, one of the region's villages, where you'll get to experience local living first-hand in a homestay. Spend the afternoon in this small local village playing with the kids, walking in the fields, and experiencing the simple pleasures of village life. It's possible that you may even get to pick the vegetables for your supper. Learn about the local culture, enjoy a local feast prepared by your friendly hosts, and curl up on a traditional mattress or sleep out under the stars. Notes: Both men and women are required to dress very conservatively during their stay here, due to the traditional values of our hosts. Females are required to wear a long ankle-length skirt and men must wear long ankle-length trousers. Alcohol will not be available for purchase or consumption.
Day 16 Nemrut
Continue east to Mount Nemrut (approximately 3.75 hours). On the way you'll stop at the Karakus Tumulus, a monumental tomb built for his mother by King Mithradates II of the Commagene civilisation. A handful of colossal columns remain to mark the burial place – the Romans dismantled most, with the limestone blocks used to construct the nearby Cendere Bridge. This is one of the world's oldest bridges still in use, spanning an impressive 122 metres. Arriving in the afternoon at the village of Khata, make the journey up to the top of Mount Nemrut. See the ruins of Arsameia, a holy burial area built by King Antiochus I in memory of his father almost two and a half thousand years ago. At the top of the mountain, Antiochus I also constructed a tomb-sanctuary for himself and surrounded it with statues of various gods and ancestors. The size and magnitude of the colossal stone heads is stunning, and the views from the summit are sublime, especially as the sun begins to set. Notes: It is very cold on top of the mountain in all months other than June, July and August, so make sure you pack some warm clothing.
Day 17 Istanbul
Depart early this morning, travel 1.5 hours to the south-eastern city of Adiyaman, where you'll board a 2 hour flight back to Istanbul. Arriving back in Istanbul, take the local Metro and tram to the hotel in Sultanahmet. This afternoon, your tour leader will introduce to the lively Taksim district, the beating heart of modern Istanbul. As you walk across the Golden Horn, the Galata Tower dominates the skyline. Originally named the Tower of Christ, the 66-meter-high medieval fortification offers stunning 360-degree views of the city. Board one of the world's oldest funicular railways, operating since 1875, for the short journey 500 metres steeply up hill to Taksim. Alighting at Istiklal Caddesi, arguably the city's most popular strolling, shopping and snacking street, take a walk with the people who call this city home. Try an Islak (wet) Burger, and visit a hidden local coffee house. Maybe stay with your travel companions for an optional celebratory dinner, and take advantage of the late night entertainment as your Turkey adventure comes to an end.
Day 18 Istanbul
There are no activities planned for the final day and you are able to depart the accommodation at any time. If you would like to stay longer in Istanbul there are plenty more things to see and do.
Availability
Price Per Day:
$ 71
per day
Check Current Availability, prices, specials with Intrepid Travel.

Prices may vary due to local taxes and trip seasonality. Click "Request Info" to inquire directly with the tour operator for the final trip price.
4,327 Intrepid Travel Travel Reviews & Ratings
94%
Turkey Explored
Company Reviews
Experience of Egypt orchestrated by INTREPID
INTREPID is a company I use regularly as a vehicle for exploring the world and my most recent edifying experience was a 12 day visit to Egypt. The itinerary covered Cairo, Luxor and Aswan by road, rail and a boat on the Nile. Egypt is a country rich in history and unique landscapes and this trip provided an opportunity to feel immersed in a way that wilĺ leave an indelible memory of the vistas and unique artefacts. In addition interaction with local people and an excellent Egyptian guide made the experience interactive so that I gained an intimate experience of the country that more circumscribed trips cannot provide.
Read more
Details
Group Size
Small Group - 24 max
Maximum Number of People in Group: 16
Accommodations
Hotel (10 nights),Pension (3 nights),Guesthouse (2 nights),Homestay (1 night),Boat (1 night)
Guides
All group trips are accompanied by one of our group leaders. The aim of the group leader is to take the hassle out of your travels and to help you have the best trip possible. We endeavour to provide the services of an experienced leader however, due to the seasonality of travel, rare situations may arise where your leader is new to a particular region or training other group leaders. Your leader will provide information on the places you are travelling through, offer suggestions for things to do and see, recommend great local eating venues and introduce you to our local friends. You can expect them to have a broad general knowledge of the places visited on the trip, including historical, cultural, religious and social aspects. In Turkey, in accordance with local regulations your Leader will also be a licensed Tour Guide and will not only have a broad general knowledge of the places visited on the trip; but will also have specialised knowledge on the sites visited and provide full guiding services.
Additional Information
Finish point
Golden Horn Hotel - Istanbul

Hocapasa Mah. Istasyon Arkasi Sk. No 9

Sirkeci

Istanbul

TURKEY

Phone: +90 2125141544
Trip ID#:
intrepid-ERRT
0
https://tripsaver.travelstride.com/?utm_source=Travelstride.com&utm_medium=Native&utm_campaign=Product%20Details%20-%20Reserve%20CTA%2F%22Flexitrip%20Reserve%20Popup%22
1
TripSaver