73147
Top Brochure of South Korea's Culinary Delights
Please note the tour price reflected on the brochure is subject to change. Due to seasonality, and taxes prices of the tour are subject to change without due notice. Please consult with the operator directly for the recent price.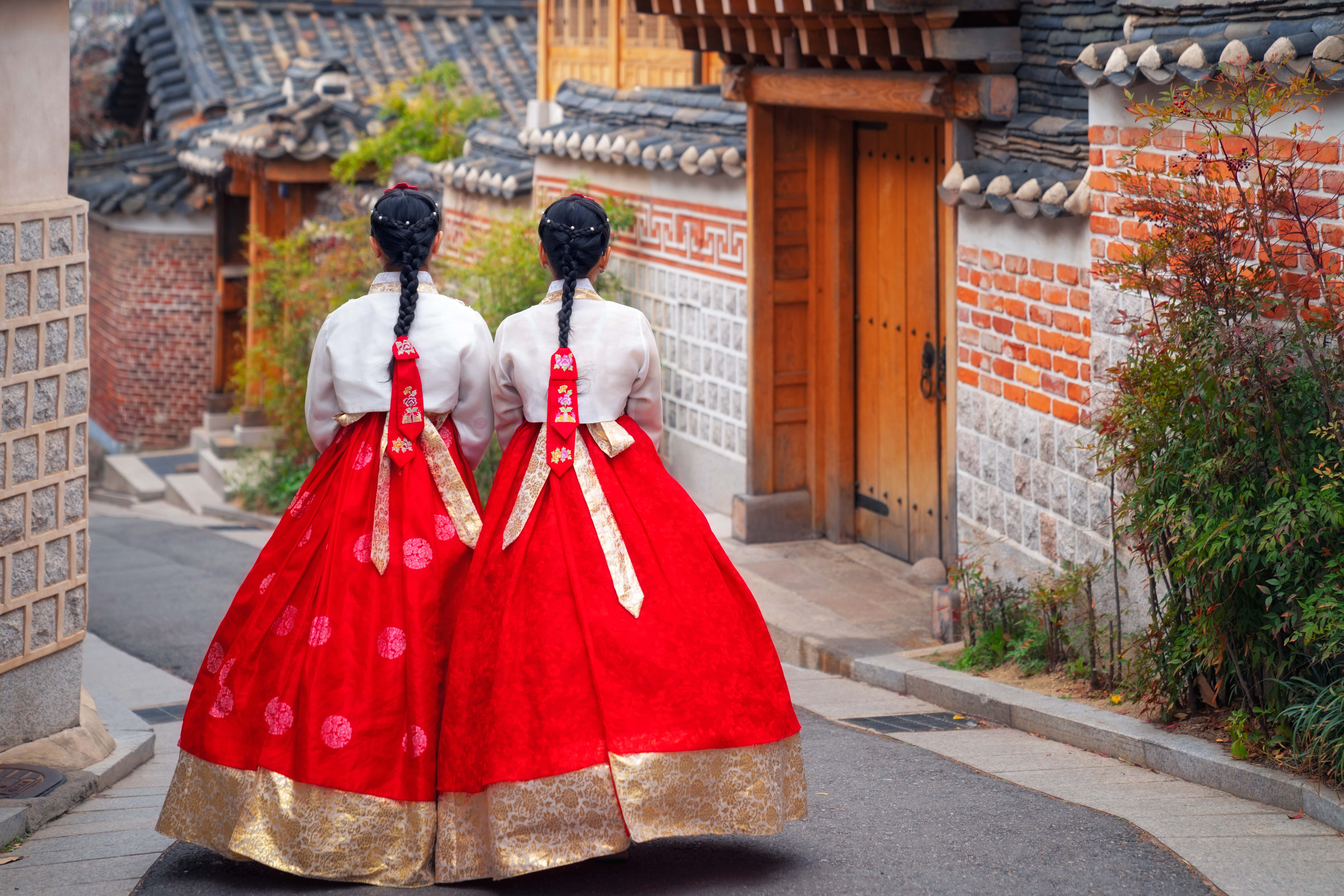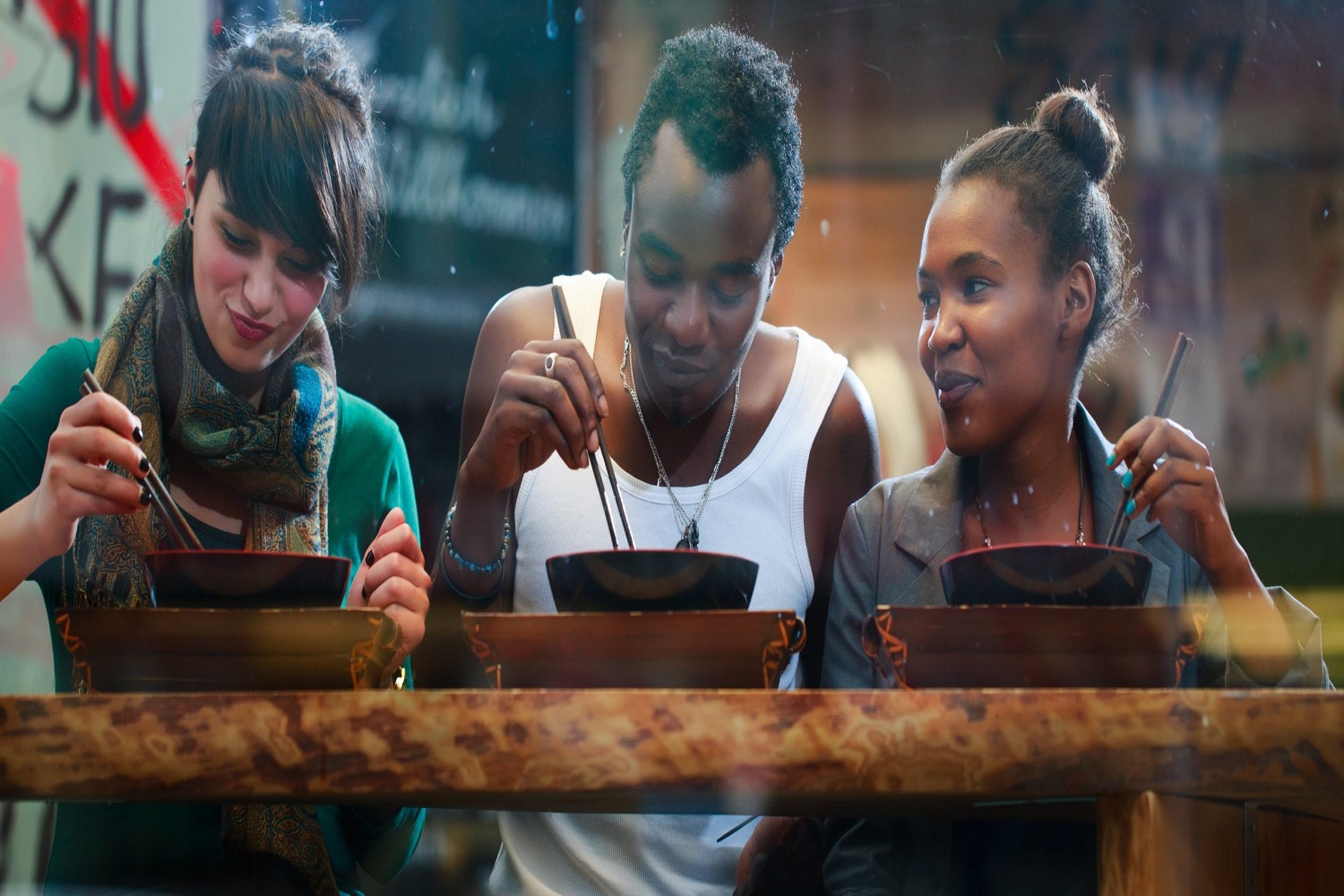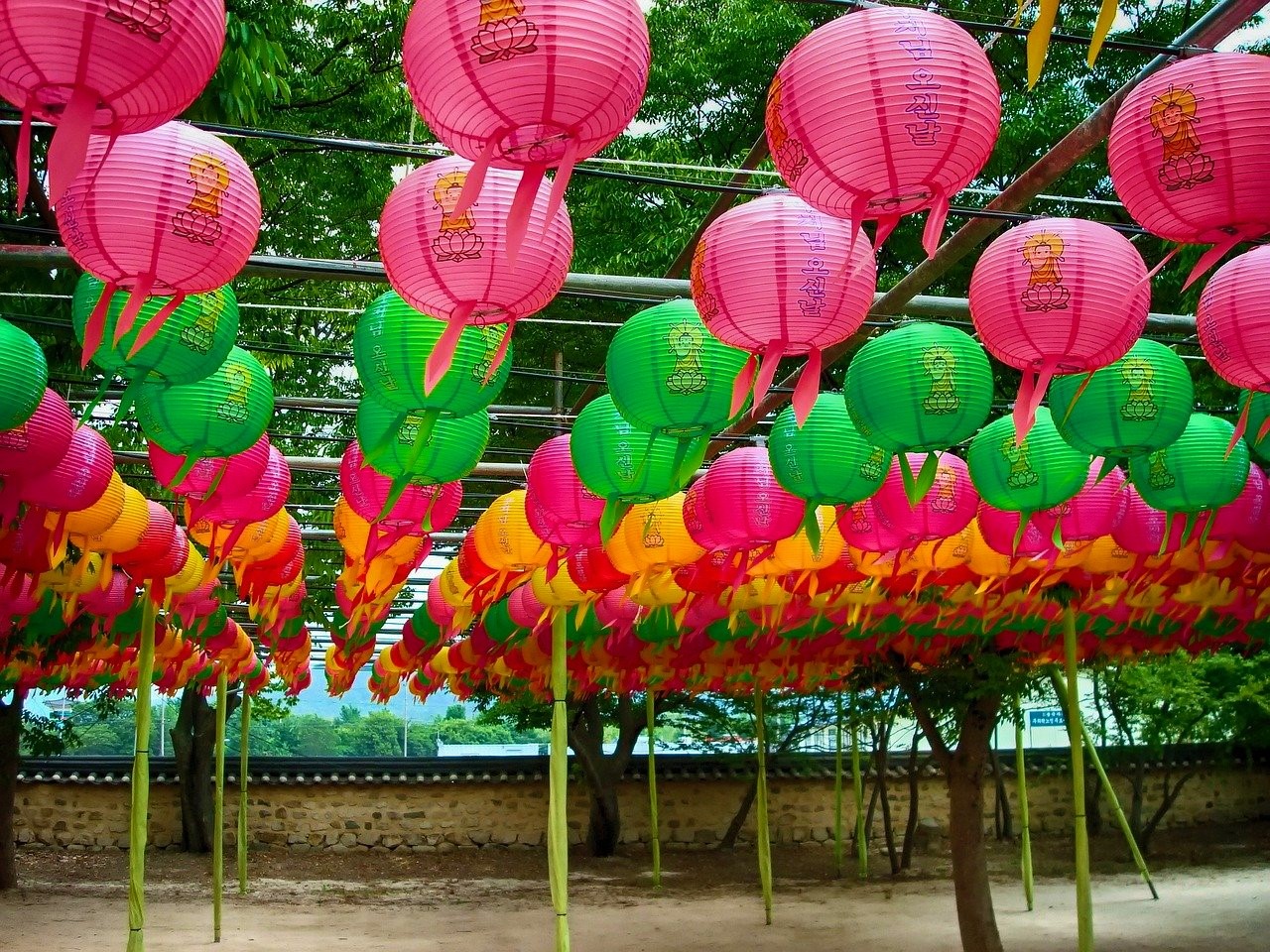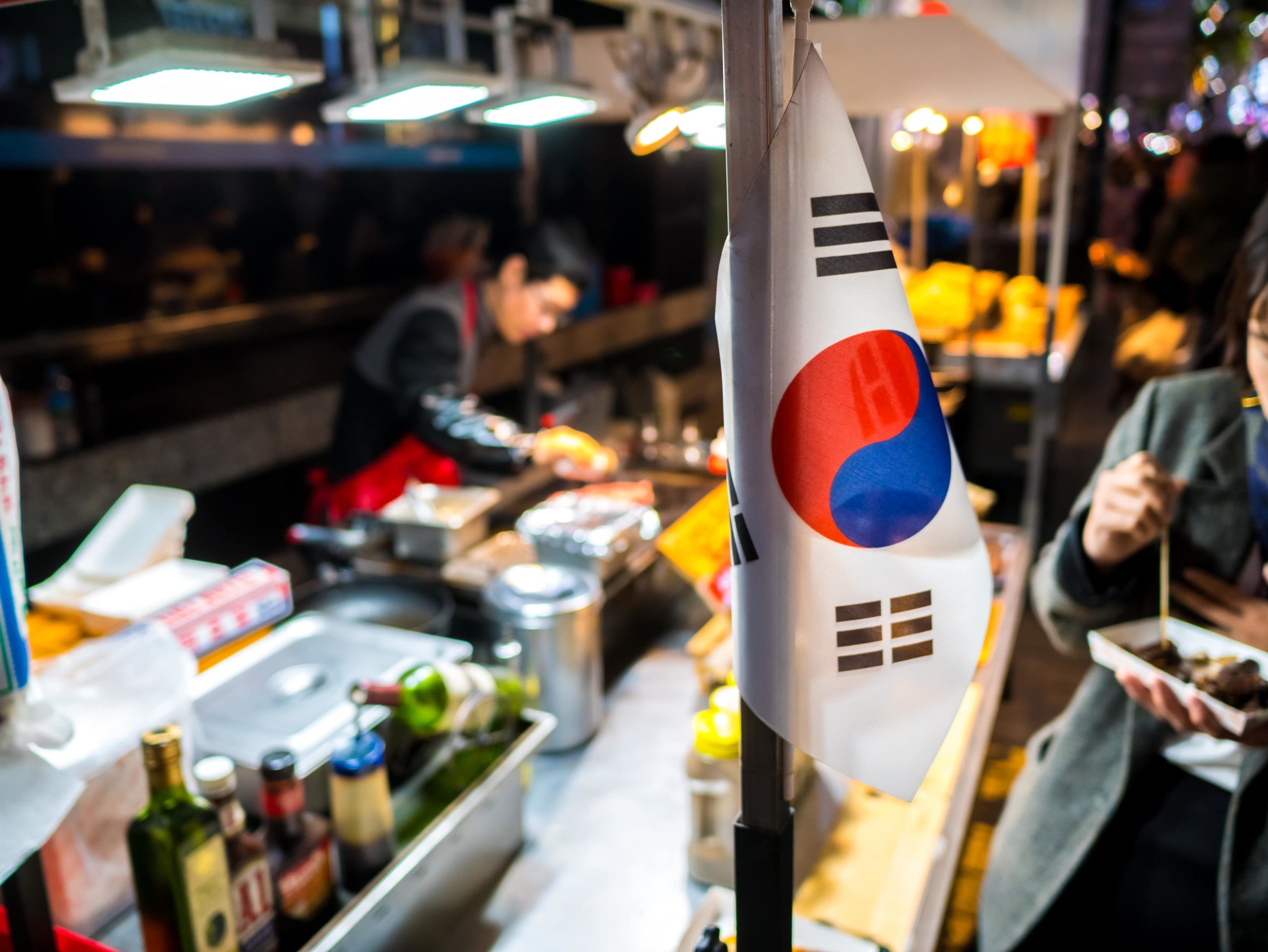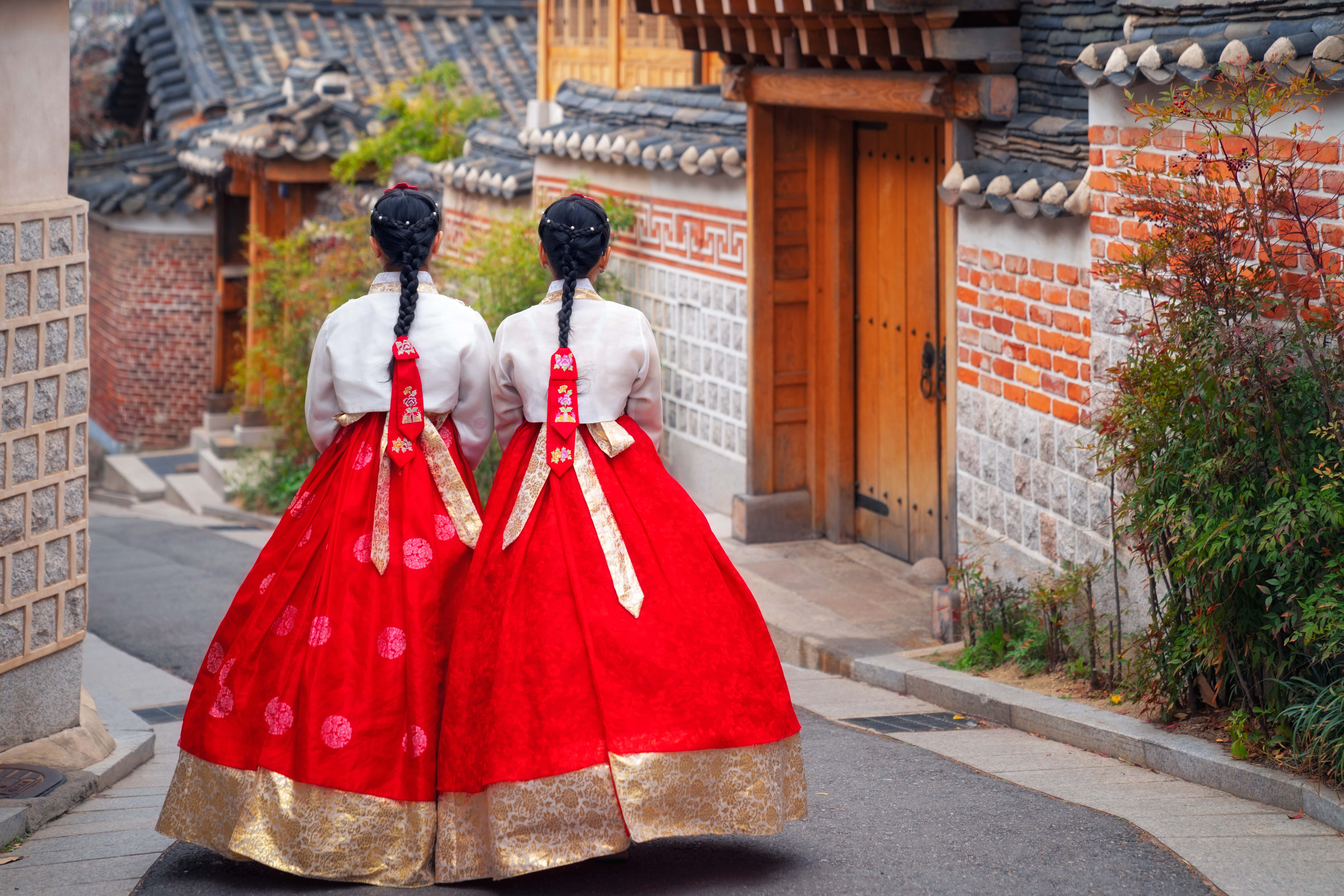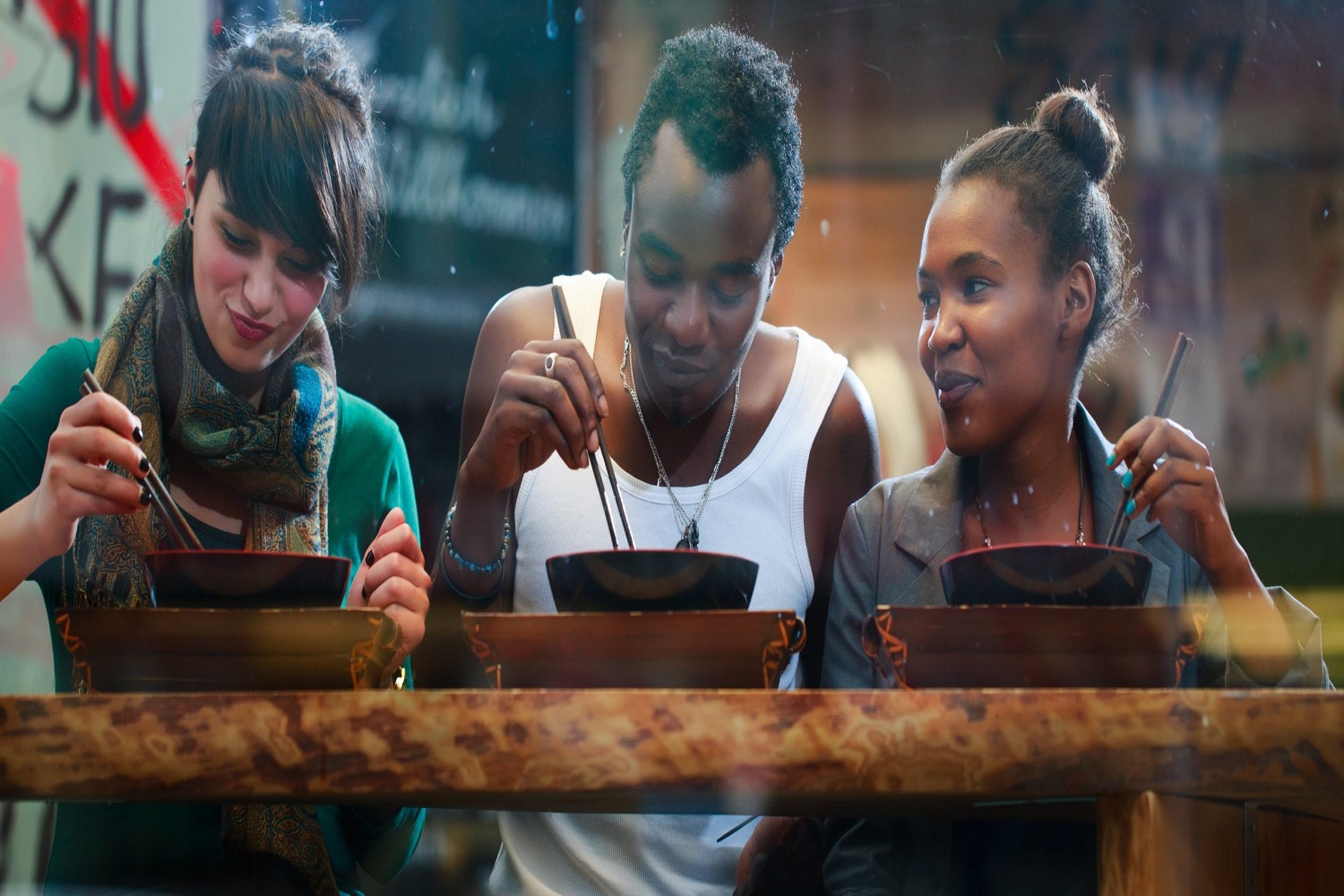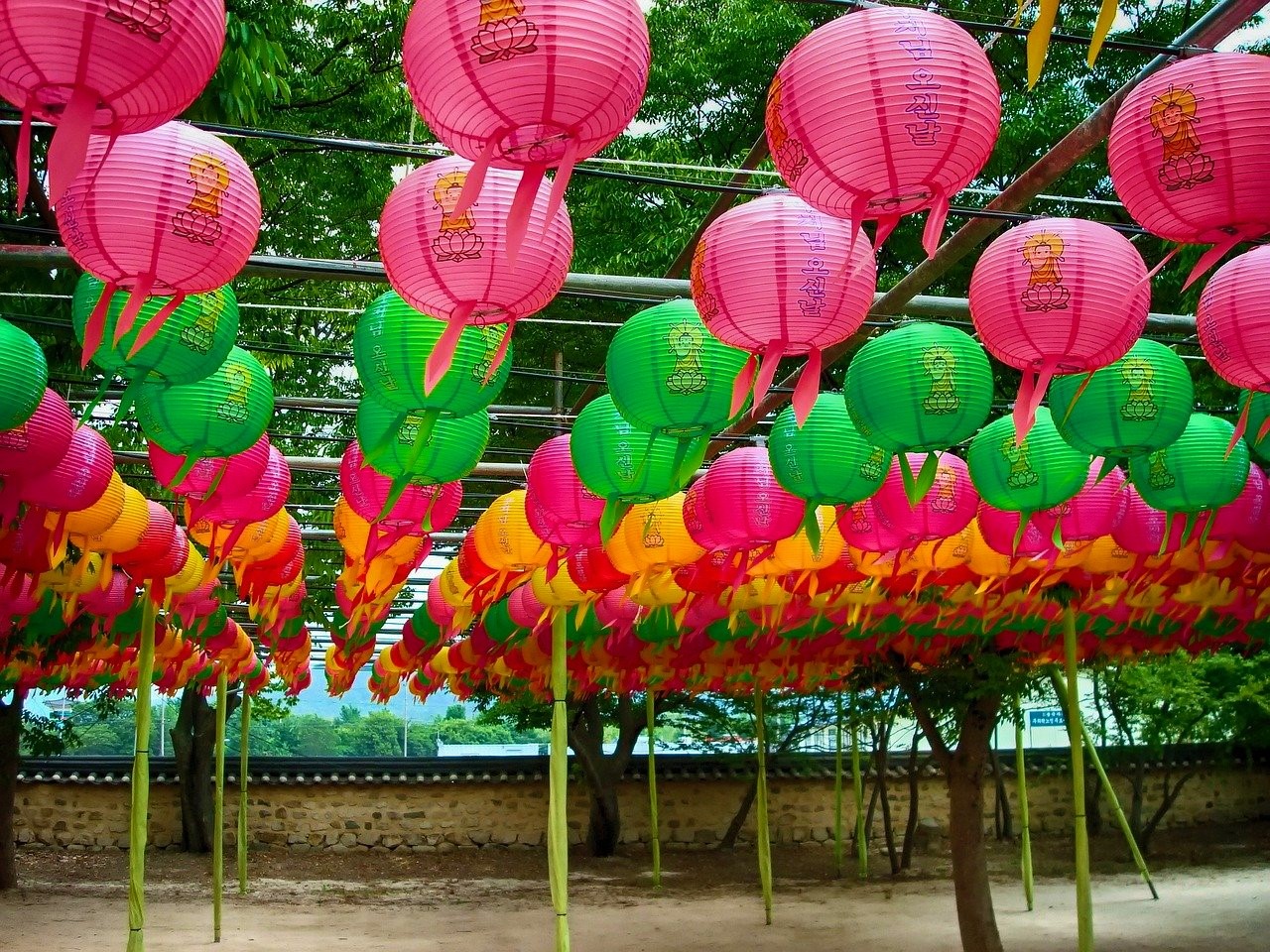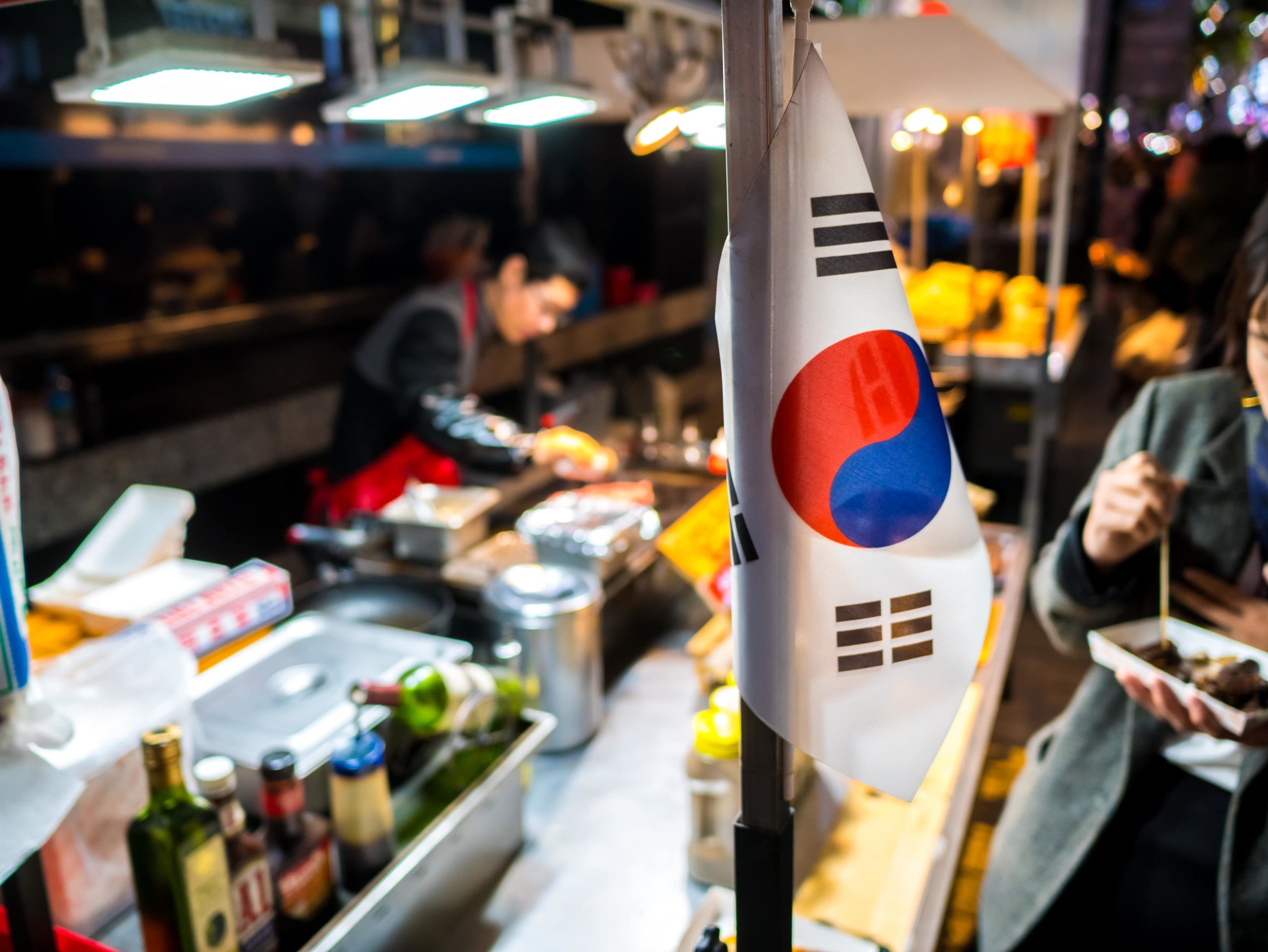 South Korea's Culinary Delights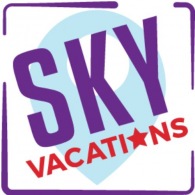 Preferred
Has very high quality customer experiences and demonstrated commitment to responsible travel practices.
read more
5.0 . Excellent
100%
Travel Style:
Array
Full on
Physical Level:
Walking or physical activity half to most of day - no carrying equipment.
Easy
Lodging Level:
Mid-range budget with accommodations ranging from comfortable lodges, guesthouses, and homestays to three star hotels.
Value (3*)
12 days
From:
$ 2,150
$ 179
/ day
Overview
Highlights (Bullets)
Seoul city tour visiting famous sites like Seoul Plaza, City Hall, Cheonggye Square and pedestrian-friendly Gwanghwamun Plaza
Savor chicken stew in ginseng (Samgyetang) over a hearty lunch
Explore Oeammaeul, one of the traditional clan villages exuding old and rustic charm of cultural Korea
Relish Andong's speciality Jjimdak, a traditional dish of chicken chunks simmered with seasonings and vegetables
Meander the streets of Gwangjang Market, one of the oldest and most popular traditional markets in the country
Experience a Korean way of dining with their famous short ribs – Galbigui
Explore the UNESCO World Heritage site of Yangdongmaeu
Get treated to Jangeogui, a great seafood dish using eel, a delicacy in Korea
Many traditional dinners
Visit Busan, Korea's second largest city surrounded by the ocean on one side, and mountains on the other
Explore the ancient capital of Silla – Gyeongju, often dubbed as Museum without Walls
Day trip to Buyeo National Museum where you will feel the spirit and the essence of the brilliant Baekje culture and beauty of its archaeological relics
Enjoy dinner with Samgyeopsal – a local favorite of thick slices of pork belly fat
Short Description
Nestled between two culinary powerhouses Japan and China, the food scene of South Korea is gaining a lot of popularity in recent times. On this remarkable 12 day journey, discover South Korea's best culinary secrets while immersing yourself in the history and culture of this fascinating destination. From street food to Korean bulgogi BBQ dinner, UNESCO World Heritage sites to bustling cities of Seoul and Busan, this trip will fill your stomach and heart with memories of a lifetime.
Style Private guided tour
See all the highlights and popular spots on a classic tour.
Itinerary Focus Classic Highlights
Mid-range budget with accommodations ranging from comfortable lodges, guesthouses, and homestays to three star hotels.
Lodging Level Value (3*)
Flight & Transport Inclusions Roundtrip air to/from trip start & all internal transport
Itinerary
Day 1: Arrive Seoul
Touching down at Incheon International Airport places you in the heart of Korea. After you clear Passport and Customs control, you will be welcomed by your Sky Vacations ambassador and then transferred to your hotel.
Day 2: Seoul
Meals: Breakfast & Lunch
Your exploration this morning begins with a driving tour of Seoul, featuring sites such as Seoul Plaza, City Hall, Cheonggye Square and pedestrian-friendly Gwanghwamun Plaza that is hemmed in on both sides by rushing traffic and office buildings. The plaza is lined on each side with 365m long streamlets, two centimeters deep and one meter across, the stone bed of the plaza's east side waterway engraved with important events in chronological order from 1392 to 2008.
Step back in time to when life was gracefully slow and discover Gyeongbokgung Palace, a particularly charming spot that represents a colorful and turbulent side of the capital's 500-year history. Depending on timing, you may witness the Royal Guard Changing Ceremony featuring parade, password verification, duty shift and patrolling the gate. Accompanied by a court band with its colorful costumes and royal flags, the ceremony is performed daily basis at 10:00 and 14:00 except Tuesdays, although it is cancelled in case of rain or extremely hot or cold weather.
Sitting on the island in the rectangular lake is Gyeonghoeru. Supported by 48 square and cylindrical massive stone pillars representing the idea of Yin and Yang, this magnificent pavilion was used for many purposes ranging from receptions to national examinations. Gangnyeongjeon is the king's sleeping and living quarters while Gyotaejeon is the queen's domain containing a number of halls. The noted feature of these main buildings is an absence of a top roof ridge.
Amisan Garden, landscaped with four hexagonal chimneys in orange bricks, is seldom noticed by the hurried visitors. Jagyeongjeon is the queen dowager's residence. Although less colorful, it is worth noting the wall, adorned with floral designs and the chimneys with ten longevity symbols.
Your visit to the National Folk Museum of Korea will familiarize you with wealthy culture of this friendly and picturesque nation. It is an excellent facility to illustrate the history of traditional life of the Korean people from the prehistoric age to the Joseon dynasty. The permanent exhibition features life and work, costumes and ornaments, handicrafts and technology, educations, living quarters, dietary life, oriental medicine, performing arts and games, beliefs and rituals, and socio cultural life.
Insadong, at one time the center of traditional Korean art and antiques, features a mixture of historical and modern atmosphere representing the cultural glimpse of the nation. Clustered along the main street and alleys are lined with street vendors, wooden tea houses, restaurants and numerous galleries and shops dealing in antiques, oriental art supplies, and modern Korean art of all types and styles. Soak in the paintings, upscale artworks, antiques and potteries while you can. Get lucky and you just might meet the artist themselves. It can be plenty of fun walking on the main street, but you venture into the hidden alleys that do spring some unexpected surprises. While here, you may want to buy some souvenirs or simply wander and browse at leisure admiring cultural ambience.
Enjoy a brief visit to Gwangjang market. It is one of few markets retaining traditional Korean atmosphere. Established in 1905, the market today has 5,000 independent shops. On the market's ground level, the floor space is dominated by scores of small snack stalls selling rustic delicacies and cheap treats. Clouds of smoke billow out from the boiling pans, diverse types of pancakes sizzle on hot iron grills and the smell from the eateries filling the air. The roadside vendors hawking everything from food, fruits, vegetables to seafood and an entire upper level dedicated to high quality silk, satin, and linen. Try out some sorts of Korean snacks and see a side of regular Seoul life.
Chicken stew in ginseng (Samgyetang) will be served for your lunch. It is cooked by rinsing the young chicken in cold water, then the internal organs are removed, and the interior is stuffed with sweet rice, a chestnut, garlic and a Chinese date, pine nut and finally ginseng root. Then, the chicken is boiled in the broth until the soup is white in color. The whole chicken is served in hot boiling earthenware pot. It is a stamina food and often widely taken in sticky hot summer.
Day 3: Seoul – Asan – Songnisan
Meals: Breakfast & Dinner
Explore Oeammaeul, one of the traditional clan villages exuding old and rustic charm. The village entrance is marked by stone bridge, pine forest and totem poles. This village with more than 400 years of history has about 70 traditional houses, and is highlighted by 6km-long stonewall paths ringing the village and the amazing artificial water system that goes through the entire village for gardens and agriculture. As you stroll along the pathway, you will see thatched cottages and tile roof houses representing typical village layout of central Korea and at the same time feel the rural ambience and peaceful atmosphere.
Your journey continues to Songnisan national park, weaving through the picturesque countryside. En route, make a short stop at a 600-year-old pine tree shaped like an open umbrella. In recent years several branches were damaged by wind and snow, though what remains is still beautiful. Upon entering Beopjusa dating back to 553, you will certainly stand in awe before the enormous golden Buddha gazing down at the temple and a five-story wooden pagoda, the only one left in Korea. Check out a giant iron pot whose diameter is 2.7 meters that may well had been used to feed 3,000 priests in the early 12th century. A stone carved lantern supported by twin lions standing face to face is a rare example of the magnificent Silla sculptures. A stone water cistern is considered unique for beauty and design. Two stone pillars once held the temple banner pole. An excellent carved relief called Maaebul and worship halls also can be seen.
You cannot miss Four Buddhist Instrument Ceremony. The sounds of each instrument, Brahma bell, Dharma drum, wooden fish and cloud-shaped gong, have a function in saving beings of other realms. Hearing them reverberating through the universe, you will reflect upon the profound symbolism of the instruments. It is a great vow to save or enlighten the creatures in the universe including those on land, in the sea, in the air and in hell.
Sanchejeongsik is planned for your dinner. Sanche is the word for mountain vegetable. There are various kinds of mountain greens and numerous field greens, which give a sense of the fresh soil. They are sometimes served raw, sometimes fried lightly in oil or slightly boiled in water. A bowl of rice, soup and fish or meat is also often accompanied.
Day 4: Songnisan – Andong
Meals: Breakfast & Dinner
Travel to Andong, a stronghold of Confucianism that has deeply influenced the lives of Koreans in all aspects. You will explore UNESCO World Heritage Site, Hahoemaeul from the 15th century. It is the best preserved traditional village portraying and spanning the life of the Joseon Dynasty (1392-1910) and some 480 Korean traditional houses, both large and small, are still fully functioning. As you take a walk in the narrow alleys, enjoy the rustic and old charm of this unique village. You cannot possibly miss a 600-years old zelkova tree, the home to the village spirit. At the tree's base is where residents still make their wishes. The village is also known for traditional festival, Hahoe Mask Dance which gave common people the opportunity to mock those in authority, and in particular the Byeolsingut, a shaman ritual exorcising evil spirits, dating back to the Goryeo dynasty (918-1392).
Stop off at a traditionalpaper-making workshop to get a glimpse into the world of hand-made paper manufacturing – a painstaking process which hasn't changed much from ancient times. Start with bark from the mulberry tree, then separate the bark from the fibers that would eventually be transformed into paper. After straining the pulp, adding some glue, drying the paper, and cutting or coloring according to need, they get a quality paper that is unique to Andong.
Visit Jebiwon Buddha or Ichon-dong Stone Buddha. The awe-inspiring Buddha statue stands guard over the northern entrance way to Andong for nearly 1000 years. It's a relief-carving of the body on a sheer boulder-side, under a 3D-carved head made from a natural stone found on top of that cliff.
Evening is highlighted with Andong's speciality Jjimdak, a dish of chicken chunks simmered with seasonings along with diced carrots, potatoes, and other vegetables such as onions, leek, and clear noodles, braised in a spicy sauce of garlic, sweet syrup and soy sauce. You will experience, a very spicy concoction of chicken, noodles, potatoes and vegetables that comes on a platter meant for sharing.
Day 5: Andong – Yeongdeok – Yangdong – Gyeongju
En route, stop off at Ichon-dong Stone Buddha or Jebiwon Buddha. The awe-inspiring Buddha statue stands guard over the northern entrance way to Andong for nearly 1000 years, in the southeastern foothills of Cheondeung-san. The 2.43-meter-high head of granite Meitreya Buddha rests on top of a 9.95-meter-high and 7.72-meter-wide stone outcropping engraved with the Buddha's body. It's a relief-carving of the body on a sheer boulder-side, under a 3D-carved head made from a natural stone found on top of that cliff. It is now cared-for by a small temple tucked below and behind it.
You will also explore the UNESCO World Heritage site of Yangdongmaeul, a delightful journey to the traditional clan village which embraces simple, unadorned natural beauty. There are some steep hills to climb but also easier streets. Over 150 homes as well as two shrines are in perfect harmony with the natural topography, presenting different angles where walls ascend a hill interspersed with tiled roof houses or thatched roof buildings.
Gyeongju is an ancient capital of Silla (BC57-AD935), often dubbed as Museum without Walls. Today, you are treated to one of the ten most historically significant sites in the world with ancient temples, weathered stone pagodas, royal tombs, Buddhist bas-reliefs, and fortress ruins.
Dinner is highlighted with Galbigui. The short ribs marinated in a mixture of green onions, garlic, sugar, sesame oil are grilled over charcoal or gas at our table. Strong flavors and seasoning, colorful presentation, informally served and eaten – just Korean way of dining experience. A bowl or rice along with Doenjang Jjigae (bean paste stew) which is not overly salty, a slight sweetness or cold noodle served on request is among the popular menus ending the course. (B,L,D)
Day 6: Gyeongju
Meals: Breakfast & Dinner
With a full day to further explore the delights of UNESCO World Heritage Site, Seokguram grotto. It is the home of the serene stone Buddha of the eighth century. Inside, a white statue of a seated Buddha in a sublime state of enlightenment, is surrounded by 37 relief figures of Bodhisattvas, disciples, devas, and guardian kings. The grotto represents the magnificent harmony of religion, science and the arts of Buddhism, symbolizing the pure land in which Buddha resides.
A short ride leads you to another UNESCO World Heritage Site, Bulguksa temple, where you will witness the impressive gates, symbolic bridges leading up to the world of Buddha, graceful architectures, Three-storied Seokgatap and highly ornate Dabotap blending well into the architectural harmony. At Gwaneumjeon hall, check out the image of the Avalokitesvara who is referred to as the Bodhisattva of Compassion and has a thousand hands, and eyes in each so as to reach out to those in need of help. You will see a gilded statue of Vairocana with the gesture of the first wisdom, Sakyamuni Buddha along with sixteen figures of Buddha's disciples sitting in deep meditation, and a gilt-bronze Amitabha Buddha who is the ruler of the Western Paradise Sukhavati. The architectural design of Bulguksa is one of constrained dignity, peace, and harmony and the temple still remains one of the most remarkable achievements of the ancient Far East.
Afterwards, explore Donggung palace and Wolji pond, a pleasure garden built to commemorate the victory of Silla, and later used as the recreational area for the Silla's royal family, then followed by a relaxed walking tour covering the ruins of Banwolseong or half moon fortress where Silla palace and eight fortress gates stood. There is a Seokbinggo, a freezer made of stones. Half of the structure is underground while the other half is above ground with three air vents on top. You can feel the cold oozing out of this simple structure. Near fortress is Gyerim, literally meaning Rooster Forest. It is a sacred woodland area where progenitor of the Gyeongju Kim family, Kim Alji, was supposed to have been born.
Then, check out the world's oldest existing astronomical observatory, Cheomseongdae. Each stone used in the observatory bears symbolic meaning; the same number of the days of the year by lunar calendar, the number of the major stars, the months of the year and the numbers of the seasonal divisions. Nearby Tumuli Park encompasses 23 huge tomb mounds where Silla rulers were buried. One of the tombs, Cheonmachong, is opened to the public and you can go inside and see how the tombs were made and replicas of the treasures excavated in 1973.
Dinner will be served with Hanjeongsik. It is a Table D'hote menu. Customary dishes are arranged on a low table. The dish includes a variety of fresh and dried fish, meat, fruits and vegetables. What you see is what you get. In general, rice and soup are immediately in front of the diner in the first row. In the second row are sauces. The third row is made up with the cold dishes on the left and the warm dishes on the right. The fourth row is arranged with vegetables on the left, Kimchi in the middle and warm dishes without broth on the right. You select at will from the dishes and put your choice on your own plate. After the meal, fruit and tea or punch may arrive as dessert.
Day 7: Gyeongju – Yangsan – Busan
Meals: Breakfast & Dinner
With leisurely time to pack, travel to Busan, Korea's second largest city surrounded by the ocean on one side, and mountains on the other. Its deep harbor and gentle tides have allowed it to grow into the largest port in Korea and the fifth largest in the world. It is also a center of industry and commerce, a thriving metropolis formed unusually long in shape along its coastal line.
En route, visit Tongdosa temple, literally meaning 'pass through to enlightenment'. The approach to the temple is completely entrancing. Magnificently set by a lane of pine trees dancing in the wind and beside which a mountain stream sings a babbling song, a distinctive and exalting place. Tongdosa was founded in AD 646 and is comprised of 35 buildings. The main hall is unique in that it does not contain a statue of the Buddha, but rather a window looking out onto the Diamond Precepts Altar. This altar leads up to a platform with a bell-shaped stupa that contains the cremated remains of the Buddha himself, thus earning a name the Temple of the Buddha. The Diamond Precept Altar is a unique and elaborately-built artifact.
You will tour Yongdusan Park where Busan Tower sits atop a hillock of a steep slope, affording 360-degree views of the hilly terrain of this mountainous coastal city and the harbor. Smack dab in the middle of the park stands the statue of Yi Sunsin, who is credited with the perfection of the first iron-clad warship in history. You will also see a flower clock and a Busan citizen's bell that they ring on New Years' Day, March 1 and August 15.
Just off the park is Gwangbokro Street, full of shops selling everything from bargains to luxury items. Adjacent is a maze of small streets alive with color, sidewalks sprinkled with unique shops and local eateries. Enjoy the vibrant ambience as you leisurely make your way to the BIFF square, Busan's modern movie district having hand prints of the famous movie stars and directors on the sidewalk, movie theaters, trendy shops and street food stalls. The area with originally little more than a pair of cinemas that were built over half a century ago had turned into the newly transformed district, and was named BIFF Square on August 14, 1996.
Across the street from the square is a fascinating Jagalchi fish market, a great attraction located dockside. Here you will find a diverse array of seafood on display as you walk along the narrow alleys of street vendors. A nearby indoor market features live fish in the tanks and the upstairs are dried fish along with many restaurants selling raw fish at reasonable prices. The market is really a visual and culinary treat. This evening, an engaging assortment of bountiful seafood buffet awaits you.
Day 8: Busan – Geoje – Tongyeong – Namhae – Yeosu
Meals: Breakfast & Dinner
Today, you will experience the deepest highway on earth, Geoga bridge, a 8.2km-long bridge which is a combination of two cable-stayed bridges built on the open sea, a number of approach bridges and tunnels built on three islands in the middle and a 3.7km-long immersed tube constructed 48m below mean water level.
Geoje is a shipbuilding Mecca featuring several natural harbors. And once was the final port of call of the SS Meredith Victory at Christmas 1950. It is best known for evacuating more than 14,000 refugees in a single mission in the largest humanitarian rescue operation by a single ship during the Korean War.
Tongyeong is a traditional seaport of great charm and historical interests. Explore Dongpirang village where you will enjoy witty and delightful murals and sweeping view of Tongyeong harbor. This village was on the verge of being torn down, but what were once shabby houses now welcome visitors with radiant colors. On a long stretch of quay-side is Jungang market, and you will witness a lively atmosphere as vendors try to make a deal. Rows of seafood restaurants and local eateries offer anything that comes from the ocean, the sights, sounds and smells of a fishing port. At the nearby Gangguan port, you may want to step in to the replica turtle ship from the 16th century.
The southern boundary of Korea is a sunken coastline which has created an irregular pattern of bays and inlets. Namhae has long been popular with travelers. The mountains are high and rugged while the scenery is picturesquely rural, offering a pastoral view. The island, comprising 68 both large and small islets, features natural wonders, lovely beaches, ancient temples and historical sites. At the southern tip of the island is one of Korea's most attractive beaches situated below the rugged spires of mountain. There are several little villages placed side by side on the rather steep mountain slopes dropping into the sea.
You are treated to Jangeogui, a great seafood dish using eel as the main ingredient and tops their list of grilled delicacies in Korea. Some may choose to do both, first broiling the eel then grilling it to achieve the ultimate perfection in texture and color. The eels are sliced longways and the bones are removed from the eel before being seasoned with sesame oil, sesame seeds, soy sauce and sugar then marinated with a sweet and tangy sauce which includes rice wine, red chili pepper flakes, sesame oil, soy sauce garlic, sugar and ginger. Additional sauce may be consistently brushed onto the fish to add extra flavors and aroma then grilled.
Day 9: Yeosu – Nagan – Gurye – Namwon – Jeonju
Meals: Breakfast & Dinner
Yeosu itself is nothing special to look at but the natural surroundings offer some spectacular sights along the jagged coastline. Dolsan Park in the city will offer views to remember. Yeosu is definitely a hidden gem when it comes to scenery. You may stop off at the Hamel Park. Dutch sailor Hamel and his seven crew members made their escape from Yeosu after 13 years and 28 days detention on September 4. 1666. Hamel Lighthouse stands tall in a small port and a bit further from the lighthouse is a statue of Hamel. At the fish market, you cannot but help notice the region's abundant resources in terms of seafood and fish resources.
Explore Nagan Fortress Village which has survived time and modernization. Entering the village, you could feel as if you have gone back to the centuries past. Surrounded by 1,410-meter long fortress which was built into a mud rampart in the 14th century to repel Japanese pirate raids, the village features nearly 90 traditional thatched roof houses presenting a peculiar townscape in harmony with the rectangular stone rampart. One unusual aspect of the town is that it was inhabited by a number of different clans rather than having one dominant one. Part of the fortress wall arches over the hill and you will today take in a great view of the entire village as well as the traditional housings, cultural landscape, time old customs and rituals representing the agricultural society of Korea while strolling around the small alleyways within the village.
Jeonju boasts a time-honored tradition as well as significant cultural and artistic heritage. There's a plenty of history and artifacts of many kinds to go around. You will explore Jeonju Hankok village, a Korean House complex retaining much of their perfection intact. Near the entrance of the complex stands Gyeonggijeon that holds the portrait of founder king of Joseon dynasty, featuring him seated in a magnificent red chair with three gold-foiled dragons on his royal blue robes. And on its front is a beautiful Jeondong Catholic church of Byzantine and Romanesque architectural design. Completed in 1914, it is one of the oldest and largest Western-style buildings in the region. It was designed by master church builder Victor Lousi Poisnel, the Norman priest whose work in Korea includes Myeongdong Cathedral in Seoul. Just west of the church is the stately Pungnammun gate, where three Catholics paid for their religion with martyrdom on December 8, 1791, marking the first time in Korea.
Hat Museum offers a collection of handmade hats and a carefully chosen selection from among the most characteristic styles, providing a wide-angle cultural perspective on what has always been the essential accessory. Some 300 hats are on display ranging from traditional Korean hats such as the Gat, made from bamboo and horse hair, to the modern hunting cap and beret. While not particularly worth visiting on its own, a small traditional wine museum within features a decent exhibition of some traditional Korean alcohols and the processes that created them. Hanji Industry Support Center is a good source of learning traditional Korean paper gaining global recognition.
You are treated to one of Jeonju's specialties, Bibimbap. It is a bowl of hot rice normally served in the stoneware with a variety of vegetables, cooked and raw, arranged on top. Cooked Spinach, bellflower roots, bean sprouts and bracken are the main topping stuffs including ground beef and fried egg. In addition, dried laver, cucumber, sesame oil and hot pepper paste are served. Then, we stir the whole dish together. A bowl of bean sprout soup and Kimchi are served along with.
Day 10: Jeonju – Nonsan – Ganggyeong – Buyeo
Meals: Breakfast & Dinne
Gwanchoksa is a small temple but boasts the Korea's largest free-standing stone Buddha image from the 10th century. It is an extraordinary statue with a head disproportionately large in relation to the body, and wearing a lofty mortar board hat on top of its headpiece with wind chimes hanging from its four corners. The image features seem jolly and complacent, though perhaps not so intended.
En route, stop off at Ganggyeong and step back into the past when this sleepy town flourished as an exporting port. As a historical experience, it's even more profound than other towns in the region. Ganggyeong's fame is a traditional salted seafood market. The market stocks both fresh seafood and salted seafood, which has been fermented at low temperatures. Today, the market accounts for half of the nation's total sales of salted seafood. As you stroll through the old downtown area, you will see a number of shops selling salted seafood and some of the old buildings; electric company office, banks, custom tailor shop, clinics, school, and labor union office recalling the glory days.
While in Buyeo, you will explore archaeological sites and ancient historic areas, which were collectively named as a UNESCO World Heritage sites. Gungnamji is the Korea's oldest artificial pond dating back to 634. Ringed by weeping willow trees, it creates a colorful spectacle with its stock of water lotuses in summer. Jeongrimsa temple site with its five-storied stone pagoda recalling the glorious past is one of the city's most distinctive and outstanding landmarks.
Enjoy dinner with Samgyeopsal. It refers to thick slices of pork belly fat, which is similar to uncured bacon without the saltiness or smokiness, grilled up at your table and paired with various kimchi dishes and lettuce. Prior to consumption, the large slices of meat are cut into smaller pieces with scissors. A dipping sauce consisting of sesame oil, ground black pepper and salt often accompany Samgyeopsal. A common way to consume the meat is to place a slice inside a lettuce, perilla or other green leaf with Ssamjang, a paste made out of chili paste and soybean paste. It is also common to serve Samgyeopsal with large green chilies and slices of garlic, as well as a spring onion salad. The meal will typically be accompanied with Soju, a Korean alcoholic beverage.
Day 11: Buyeo – Gongju – Suwon – Seoul
Meals: Breakfast & Dinner
Gongju is a charming city that once served as the Baekje's capital for 63 years from 475 to 538. Visit Gongju National Museum and get a glimpse of the fascinating archaeological articles from Baekje era, and artifacts excavated from the royal tomb of King Muryeong (501-524), one of the last rulers to reign in the capital of Gongju. Near museum is UNSECO Heritage site of Songsanri Tombs, a group of royal tombs that just look like a cluster of grassy knolls. The tomb which belongs to King Muryeong (462-523) and his wife, the queen was found completely intact since it was sealed in the early 6th century. The actual tomb was permanently closed, but you will see an excellent, albeit miniature duplicate.
While in Suwon, explore UNESCO World Heritage site of Hwaseong Fortress from the 18th century. Though it is relatively small in scale, it is well acknowledged as the best structure of its kind ever built in Korea. A 5.74km-long fortress enclosing both flatland and hilly terrain is parapeted with crenels and merlons and highlighted by four main gates and well over 50 structures including temporary palace where the king sought refuge during war and found rest during times of peace. A walk through the whole fortress could take several hours but it is well worth making a short walking tour to enjoy the splendor of the fortress, including the Korea's largest Janganmun Gate.
Evening is highlighted with Korea House. It is a comprehensive cultural complex representing the traditional Korean culture, promoting insight into the beauty of Korean tradition and customs. You are ushered in to the Korean feast, with variety of traditional Korean dishes, then the dance and musical performance follows! The colors, movement, and lyrical melodies are truly a delight, and you are in awe of the rhythmic dancers and their visual masterpiece with their fans. Such perfection and grace is rarely seen. Other performances may include Pansori, a traditional Korean opera, a traditional shamanism dance, farmer's music and dance, or other traditional music.
Day 12: Departure
Meals:Breakfast
After this wonderful trip exploring Korea, its time to head to the airport for your onward journey.
Availability
Price Per Day:
$ 179
per day
Check Current Availability, prices, specials with Sky Vacations.

Prices may vary due to local taxes and trip seasonality. Click "Request Info" to inquire directly with the tour operator for the final trip price.
7 Sky Vacations Travel Reviews & Ratings
100%
South Korea's Culinary Delights
Company Reviews
Details
Flight & Transport Inclusions
Roundtrip air to/from trip start & all internal transport
Group Size
Intimate Group - 12 max
Accommodations
11 nights hotel accommodation
Trip ID#:
SouKorSky
Meals Included
Daily breakfast
0
https://tripsaver.travelstride.com/?utm_source=Travelstride.com&utm_medium=Native&utm_campaign=Product%20Details%20-%20Reserve%20CTA%2F%22Flexitrip%20Reserve%20Popup%22
0
TripSaver