Best Mongolia Tour Companies
13 Travel Providers meet your criteria (Providers 1 to 13 shown)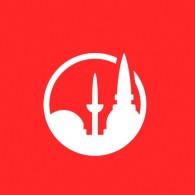 Preferred
Intrepid Travel
#1 Pick of 50 Mongolia Tour Companies
View Profile
Average Price
$ 203 per day
Trip Prices
$ 2,800 – $ 5,235
Operator Type
Mixed Land & Cruise
Trips in Mongolia
8 Tours in Mongolia
On behalf of 'The Sticky Rice Family'…
On behalf of 'The Sticky Rice Family' Cambodia Express Tour Group, TKSD221105, we'd like to thank our tour Leader Raus for an incredible experience. Raus, was absolutely excellent. She was friendly, warm, positive, knowledgeable and involved. She went over and above to make sure that we were happy every step of the way. All of the tour inclusions were excellent and we felt that we saw everything there was to see. Big thank you to Raus from us all xx
A holiday for all the senses.
16 days of adventure, experiencing North India and Nepal. A wonderful tour leader, new friends for life, fantastic memories and so many photos! A wonderful holiday, not our first Intrepid holiday and definitely not our last.
Amazing Women's only trip to Morocco- Amazing guide Chama
Once in a lifetime trip to Morocco with the women's only expedition. A week after returning and I am still riding on a high! Fantastic itinerary which allows you to authentically connect with the people and the culture. Chama, an amazingly enthusiastic and motivated guide who did her all to teach us all about the Berber community. Breathtaking scenes which ground you in nature and take you a million miles away from the daily rat race. If you want to experience beautiful food, music and welcoming local people, this is trip for you. A good level of fitness if necessary, as there are 3 or 4 days of long hikes.
Intrepid Travel - Quick Facts Founded in 1989 No Single Supplement (rare exceptions) Small Groups: max 16 on most trips (10 max during Covid-19) Average Age: 48 Travel Style: Cultural immersion, adventure, overland, sustainable, and active Accommodation Style: Camping, Hostels, 3 /4 star hotels, locally owned Average Tour Price: $2,377 Top Regions: Asia, Africa, Europe, South America Other Brands: Peregrine Commonly compared with G Adventures » Intrepid Travel is all about 'real life experiences.' With a name meaning fearless and adventurous, Intrepid offers nothing less than big travel adventures -- such as an 11-day hike through Papua New Guinea. However, Intrepid is broad-based enough to offer varied experiences such as food tours in Greece, complete with a visit to a Kalamata olive grove. What Makes Intrepid Travel Stand Out? Responsible travel Industry experts Authentic experiences Small groups Intrepid believes that with great travel experiences comes great responsibility. They are focused on responsible tourism which includes not only treading lightly but also making a positive impact on the destinations they send travelers to. As a Certified B Corp since 2018, Intrepid donates to grass root projects around the world, are a carbon-neutral business and are committed to animal welfare. Travelers can rest assured when they travel with Intrepid because they will be in the hands of industry experts. Intrepid partners with local leaders to be guides for travelers. This gives travelers first hand experiences from someone who knows the area well. Above all else, Intrepid strives to get its travelers off the beaten path and under the surface of the local culture. To accomplish this, group sizes are small, maximum of 16 on most trips. This allows for more use of local transportation and lodging, along with fostering cultural immersion. Intrepid also employs local English-speaking leaders who act more as a resource for local exploration than do typical 'guides,' shepherding groups from one place to another. Who Will Enjoy Traveling With Intrepid Travel? All ages All types of travelers Cultural enthusiasts Intrepid is one of the early pioneers of the "adventure"-style guided trip. Despite its informal beginnings and emphasis on younger, highly adventurous travelers, Intrepid has expanded to a global company with a broad range of trips to fit all ages. Intrepid divides its small-group trips into three separate styles of travel, all priced accordingly. "Basix," for budget travelers, keep inclusions to a minimum and offer plenty of free time. "Original" journeys offer more included activities and hotels, while "Comfort" trips offer luxury experiences that include the highest level of included activities and standards of accommodation, as well as roomier vehicles. No matter what kind of traveler you are, there is a style right for your specific desires. The age range on Intrepid tours varies widely from tour to tour, and they are welcoming to all ages. The only exception to this are their 18-29 themed tours which are specifically for that age group. Intrepid travelers have a real sense of adventure - whether this means hard adventure, or simply going deeper off the beaten path. Interacting with locals is an important factor when you travel, as is gaining a unique cultural perspective. A sense of fun is also essential, whether it means going out at night with your tour mates, trying new foods, or exploring the local markets. Which is better? Intrepid Travel or G Adventures? Commonly compared, both G Adventures and Intrepid Travel specialize in culturally immersive and off-the-beaten-path experiences. They are top companies to consider if you enjoy local & authetic travel and value having lots of free time during the itinerary. See our ultimate guide to decide which is right for you: Intrepid vs G Adventures, full comparison » Top Destinations Originally focused on small group adventure tours to Asia, Intrepid has expanded rapidly over the years, while maintaining its classic, adventurous, and immersive style. Today Intrepid Travel offers more than 1,000 different experiences in over 100 countries, on all seven continents. Regions with the most trips include Asia, South America, Africa, and Europe. Does Intrepid Travel include flights? While all your internal transportation is taken care of, often utilizing traditiona local methods such as tuk-tuks in Thailand, international flights to and from your home and the tour destination are not included. Their travel specialists can recommend where to look for flights however. Intrepid Travel Style Intrepid enjoys using local, unique forms of transportation. You might find yourself traveling by felucca in Egypt or in a tuk-tuk on the best Thailand tour of your life. Accommodations, which could range from guesthouses to home stays, are also locally owned, allowing a more authentic taste of the region while contributing to the local economy. There are a few broad travel styles to choose from when deciding on an Intrepid tour: 1. Basix - Budget travelers who don't mind, and in fact prefer, simple accommodations - camping and homestays with basic amenities, and crave a lot of free time for exploring independently will love these tours. Public transportation is used exclusively so pack light! These trips often attract a younger crowd who love the idea of throwing a backpack on, keep plenty of room for the unexpected in their schedule, and allocate their travel funds towards spontaneous bus tickets and street food instead of museum tours and 5 star restaurants. 2. Original - These trips take the backpacker spirit of local immersion, incorporating all the benefits that come with going with a planned itinerary. This style is called "Original" because it's the type of travel that put Intrepid on the map...pun intended. Accommodations are still simple and budget minded - often homestays are used to give you a true sense of place, personality, and culture. Mostly public transportation is used. 3. Comfort - Intrepid is known for the active adventure style of travel and these trips keep that mentality, with a few more creature comforts thrown into the mix. You can expect higher luxury accommodations that include a wider variety of included amenities, transportation is mostly private, though you can still expect to use some public transport, as is the Intrepid way. More meals are included in the trip price, and more group activities - which means a bit less free time to explore on your own. Why Choose a Tour With Intrepid Travel? Intrepid is a good tour company if you don't mind foregoing some creature comforts for a truly authentic, local experience. If you enjoy meeting locals when traveling, sampling new and exciting foods, and traveling in mixed-aged groups of 10-16 people, Intrepid could be a good fit for you. It's important to note, sometimes "ample free time" can be a blessing and a curse. It sounds great on paper, but if you're looking to maximize your dollar and your vacation time, be sure you understand the implications of having a lot of free time during your itinerary. For some travelers this is an absolute requirement, but for others it can be tough to branch off and explore independently - you also need to make sure you allocate enough travel money for independent meals. The tour leaders are great resources of information for how to spend your free time, but if you like having a full day scheduled from breakfast to dinner, Intrepid may not be the best company for you. Lastly, if sustainable and responsible travel is important to you, Intrepid has poured millions of dollars into local economies, and has a very strong emphasis on responsible travel. So you can feel good knowing that your money helps support some of the innkeepers, vendors, and communities that you'll meet along the way. Is Intrepid Travel Safe? Yes, Intrepid is a very safe company to travel with and they take the safety of their tour goers very seriously. In response to Covid-19, Intrepid has reduced their group size to an average of 10 people. Their guides have been fully trained on new sanitation requirements and Covid-19 health and safety guidelines. They have also implemented flexible booking options. General Covid-19 Travel News Some countries are beginning to reopen to international visitors, with entry restrictions, while others have remained closed. Keep checking back regularly to keep up to date with the frequently changing situation of the coronavirus. Want more information about travel safety and the coronavirus? Read about where it's safe to travel to in 2020 >>
Read more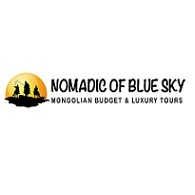 Operator Type
Group Tour Operator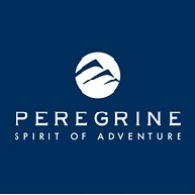 Preferred
Peregrine Adventures
#10 Pick of 50 Mongolia Tour Companies
View Profile
Average Price
$ 396 per day
Operator Type
Group Tour Operator
Trips in Mongolia
3 Tours in Mongolia
Expect I'm not the only one
they are 'fair weather friends' I did not receive so much as an email advising of changes in the cancellation policy, discovered when I contacted them to cancel. I now receive automated emails/msgs as I attempt to work through this. The email states I may contact them on 31 July to discuss the matter!....4 months away. I'm absolutely stunned by how shoddy this outfit is....who knew?! Out of pocket $4000. Expect I'm not the only one.
Highly Recommended
Currently experiencing "Cruising the Thai Islands" with Peregrine and I am loving everything! The local knowledge and immersive experiences are second to none and our guides are extraordinary
Highly Recommended
Currently experiencing "Cruising the Thai Islands" with Peregrine and I am loving everything! The local knowledge and immersive experiences are second to none and our guides are extraordinary
With Peregrine Adventures, 'anywhere is possible.' Based in Australia, Peregrine has led small-group, 'soft' adventure-style trips worldwide for over 30 years. It was one of the first operators to employ local leaders, a practice that is now widespread in guided travel. What Makes Them Stand Out? While considering itself an adventure travel company, Peregrine promises to "smooth down the bumps and rough edges." In short, it's more about soft adventure with added comforts than roughing it. Group sizes are kept small, with no more than 16 travelers per trip. Its philosophy is that while "seeing the famous sites is a must, it's those memories of wandering through a little village or sharing dinner with a local family that leave a lasting impression." The small-group aspect allows for more time to absorb the nature of the places visited, and to make a minimal environmental impact on them as well. Who Travels With Them? While Peregrine is a global company, many of its travelers originate from Australia and New Zealand. However, their groups can be geographically diverse, with most travelers 50+ years of age. Where Do They Operate? Peregrine offers a wide variety of exciting global destinations, with 200 trips across 80 countries -- spanning from Egypt to Turkey to Canada trips! The company is perhaps best known for its Himalayan trekking excursions to far-flung destinations including Nepal, Bhutan, and Tibet. It was a pioneer in high-altitude trekking and these trips remain among their most popular today. How Does it Work? Most travel is by private, air-conditioned minibus, but you might find yourself on a houseboat in Kerala, India, a tuk-tuk in Sri Lanka, or a mountain lift on the best Switzerland tour you've ever experienced. Lodging and dining is at smaller, locally run hotels and restaurants. You might also dine with locals from time to time, and stay with local families or at campsites as well. Why Travel With Them? Peregrine is a good choice if you're looking for a bit of a softer landing with respect to transportation and accommodations but still crave an authentic, off-the-beaten-path experience. If you're looking for more individual travel, Peregrine will craft independent journeys, arrange self-guided walking and cycling tours, or arrange private group and tailor-made trips. It's your choice. Peregrine also helps support various community and conservation projects via its ties with the Intrepid Foundation. Tweets by PeregrineSpirit
Read more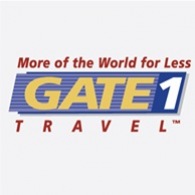 Gate 1 Travel
#13 Pick of 50 Mongolia Tour Companies
View Profile
Operator Type
Group Tour Operator
Trips in Mongolia
1 Tours in Mongolia
More training for tour guides
Gate 1 travel company has been great to work with. This time what was disappointing was the un- professional attitude of our tour guide, Desire, in the 11 day S Africa tour. She seemed to take no responsibility as part of the company, more like it was 'their' company. It was very surprising that she also made up nicknames for the male guests inappropriately,which can be very taboo according to some cultures. Thank goodness, the countries ,and the wildlife we visited did not disappoint.
THEY FORCED ME TO CANCEL BUT REFUSED TO REFUND
I booked the trip from Chicago to UK with Gate 1 travel on 5/12/22 as a reward for my graduation. I paid $3859.25 for the whole package including airline ticket (Chicago to London), hotels and other additional activities. Since then, I received several emails from Gate 1 informing me everything was confirmed. In early June (less than 1 month before departure), I logged onto Gate 1 site to check all the items included in the itinerary, and I found a credit of $1300 posted on my account. I called customer service and was told "everything's alright, just some final details need to be finalized, then you are good to go." Several days later, the $1300 credit was still there and Gate 1 kept sending me pre departure documentations in the meantime. Absolutely nothing suggested that things went wrong with my trip. However, I still decided to call the customer service to double check. This time was a different representative, who informed me that, hotels and everything else were confirmed and paid. However, they DID NOT BOOK MY AIR TICKET from Chicago to London. That's where the $1300 credit was from!!! They suggested me to either buy a ticket myself, or just cancel the trip. At that time, it was only 2 weeks from the departure, the international flight ticket was over 5000 dollars. Apparently I could not afford that. They then told me the only option I had was to cancel the trip and get 10% of refund (which is only $255.92) because the cancellation occurred within 1 month from the departure. So I requested a full refund, which they rejected. From the time I booked the trip till the moment I had to cancel my trip, no one ever called me informing me that they did not book the ticket. Even when I called them to specially inquire that $1300 credit, they told me everything looked fine. If they had told me that over 1 month prior to the departure, I can get more refund. THIS IS TOTALLY GATE 1's fault but they refused to refund the remaining $2303.33. They took that money from me and I was not able to go anywhere for my graduation trip. I have phone recording with their customer service, which was horrible. They kept telling me the manager/supervisor would call me back, but they never did. Gate 1 is totally horrible! Totally unorganized!! Totally irresponsible for their customers. This was the worst experience ever!!!
A great day because of a Gate 1 representative
Hi fellow travelers, I normally do not write reviews unless something occurred that is of an extraordinary nature. This is one of those times I feel compelled to write about Gate 1 Travel, in particular one of its agents named Claudia Rodriguez who completely went out of her way to assist me with my upcoming Rhine River cruise. You see, at the time of booking, there was only one departure/arrival airport available (NYC) and since we live in Las Vegas, I spent much time trying to book/coordinate our flights to/from NYC so that we could connect with the international flights. Due to the international flights' early departure/late arrival times in NYC, we would need to spend a day (both ways) in a hotel in NYC as there was nothing early/late enough that would otherwise allow us to connect with the overseas flights. I called this morning and was connected to Ms. Rodriguez. This lady absolutely made our day by patiently going through her system and taking much more time than necessary but ultimately finding an option for us to fly from Las Vegas to/from Amsterdam and Basil. Moreover, she was able to find us a fare that upgraded us to premium economy which is cheaper than the cost of our round-trip flights to/from NYC. Additionally, we would not need to spend time and money for two extra days in a hotel in NYC!! Imagine this...more comfortable flying in premium economy, less hassle in checking in/out of hotels, saved two days and much more economical overall!! This does not happen often! Ms. Rodriguez helped us tirelessly, patiently, compassionately and with an upmost professional attitude! Because of her, Gate 1 absolutely and unequivocally earned my trust and continued business. This company is lucky to have someone like Ms. Rodriguez working for them. Cudos to Gate 1 and Ms. Rodriguez!! Thank you so much.
Founded in 1981 with three employees and based in suburban Philadelphia, Gate 1 now employs more than 200 people worldwide with offices in 20 countries, ranging from Hungary to Cambodia, Argentina to Israel. What Makes Gate 1 Stand Out? Escorted tours & river cruises Good value High quality guides Gate 1 offers a variety of tour packages and river cruises around the world, promising to provide exceptional value for the price. They focus on North American travelers who seek "high quality, yet affordable" guided trips, with accommodations ranging from superior tourist to moderate deluxe class. They have a lot of different choices when it comes to destinations, durations, and inclusions. Most tours have additional offerings for meals, activities, and excursions available for additional fees. Traveler reviews for Gate 1 oscillate between 5 star and 1 star experiences. Those that have had an excellent time cite the tour pacing, guides, and extensive sightseeing opportunities as positives. Those for whom these same factors contributed to a negative experience may have had higher expectations than is available or offered for the competitive budget prices that Gate 1 is known for. Who Will Enjoy Traveling With Gate 1? All ages Low to mid budget travelers Those open to simple accommodation and meal plans Gate 1 is the perfect travel choice for families, couples, and friend groups seeking a cost efficient journey. As Gate 1 is a strictly budget minded brand, it's important to be fully aware of the trade-off when you choose to travel with them. You will see a lot, and be out and about visiting several sites - however keeping costs low is one of their main priorities. This means hotels will be basic, meals won't be 5 star, and your coach will have fewer amenities. In addition tours with Gate 1 feature several optional add ons and sightseeing tours, not included in the base price. Average tour price is around $2,000, often less. If you're flexible, open minded, and are interested in maximizing your sightseeing above all else, Gate 1 could be for you. Knowing what to expect is key for enjoying the trip to the fullest. Top Destinations Gate 1 trips cover much of the world, including destinations in North, Central, and South America, Europe, Africa, and Asia. Itineraries focus on the top sights, historical attractions, and national parks. Gate 1 Travel Style In a nutshell, the Gate 1 travel style is "see a lot for a little". Hotels and accommodations are usually 3 star hotels. Expect basic comforts, with fewer amenities available. However if you're the kind of traveler for whom a bed and some coffee in the morning is a fine trade-off for busy days outside and tons of sightseeing, the trade-off will be worth it. You will be met on the ground with a dedicated tour leader, available to assist throughout your travel experience. Escorted group bus tours are a big part of their business - between 24-42 people. These coaches are again, more utility focused than amenity focused, but you will be comfortable. And in general bus tours take frequent stops to allow for stretching legs and using of facilities. Gate 1 also offers small group tours (with a maximum of 22 people), river cruises on two continents, independent city stays and fly and drive packages, rail packages, customized vacations, and combination bus/cruise tours -- something for almost everyone interested in a budget vacation. Why Choose a Tour With Gate 1? For the budget traveler, Gate 1 is a fantastic choice. They offer several types of trip package to choose from, including rail, river cruise, and small group tours, at competitive rates. Their escorted tours are extremely popular, and customers repeat trips with them regularly. While Gate 1 is the primary brand, and they are all about giving a positive and packed international travel experience on a budget, other brands associated with Gate 1 are more premium focused. These include the Signature collection, offering luxury tour options and smaller groups.
Read more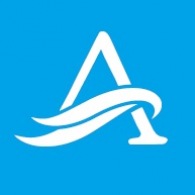 Avalon Waterways
#15 Pick of 50 Mongolia Tour Companies
View Profile
Average Price
$ 378 per day
Operator Type
River Cruise Line
Trips in Mongolia
2 Tours in Mongolia
rating zero stars
I will rate zero stars. Left voicemail with rep to reserve a cruise and she never called me back. I find customer service reps to be way below sub-par. Seems to me sales people don't care about sales. I'm having this much trouble now what will cruise be like? It probably only gets worse from there.
Outstanding
Outstanding - I recently wrote a review about the booking service with Avalon which was outstanding and now I have the pleasure of reviewing the holiday. Just returned from Danube Dreams on the Avalon Passion. From start to finish it was perfect. After arriving at Munich airport we were greeted by our Avalon driver who escorted us to the minibus and then to the Boat. Once aboard the staff had laid on a beautiful lunch while we waited for our suites. We explored our new surroundings and were not disappointed.The staff and crew made you feel so special, the cruise director was helpful funny and seemed to never sleep ! He was always available keeping everyone up to date with everything. The bar staff were so funny and joined the guests dancing and sang one night ! They were lovely to chat to. Housekeeping always said good morning and wished us a nice day. The food was outstanding it was far more than I'd expected beautifully presented. Buffet breakfast, buffet lunch or lite lunch, afternoon tea then dinner served and wines and beer regional to the country with lunch and dinner. Happy hour every day so cocktails worked out £5 bargain. Coffee machine was lovely just help yourself cappuccino latte expresso etc.Always served with nuts and snacks. Every day trips were included and excellent, we did the optional classical concert in Vienna which was fantastic. We had two opera singers who were very entertaining and two dancers. Most people dressed casual smart. The sliding doors in the suite was lovely. The room was immaculate and cleaned and tidied twice a day. We had entertainment casual twice which was enough as the trips start at 9am so you do get quite worn out but in a good way. I'd love to go again and would now always go with Avalon it felt as if you were on holiday with friends and family.
Rhine River Cruise - Never Again
Recently returned back from a river cruise on the Rhine. I give one star for the way the company reacted when we had a serious problem. They did nothing to help us just left us high and dry to sort ourselves out. We booked a package tour including flights that were apparently the only flights available on their 'deal'. The flights were with Lufthansa via Munich and not direct to Basel from Birmingham (UK), we did question this but were told if anything went wrong it would be up to Avalon to get us to the boat. How wrong that turned out to be. We were due to arrive in Basel at 1pm with plenty of time to catch the short transfer to the boat. Lufthansa cancelled our 12pm flight and could not get us on another flight until 6pm in the evening, too late to catch the boat before scheduled sailing time of 6pm. We called the boat cruse director and Avalon at all times to keep them informed of our late arrival, fully expecting them to step in and arrange alternative transport or hold the boat back a few hours so we could arrive. But no, we were told we would have to make our own way to the next berthing stop some 30-40km upriver. We had to frantically google how to get to the next stop and had to research bus/trains ourselves to transport ourselves to the next stop (remember this was booked as a package tour!). Then once we managed to get to the next town, we called the boat numerous times to confirm exact docking location but just got an answerphone! thank goodness for googling and websites that track boats, eventually managed to locate the berthing location ourselves. In the end we managed to reach the boat at 2.30am in the night, wheels literally fell off my suitcase having to pull over 3km to reach the boat. not a good start to a 7-day cruise and the reason for a one-star review. when we got onboard. room and staff were good. Tours OK, but a little rushed at times. Cruse director didn't seem to be too concerned at our ordeal! We missed the safety briefing the night before, but nobody said anything about it or made any attempt to give us a tour briefing the next morning. I would certainly think twice before booking with this company and in hindsight I would not accept their package flights.
Part of the Globus family of travel brands since 2003, Avalon Waterways has proven to be one of the more innovative of the many river cruise companies now in operation. Its newest "Suite" ships feature "open-air balconies" with floor-to-ceiling windows that open up to serve as indoor-outdoor seating areas, which don't cut into cabin space as do normal balconies -- meaning you have more room to move around. Bathrooms are also roomy. What Makes Avalon Waterways Stand Out? While global in scale, Avalon Waterways is best known for offering high-end cruises on brand new ships on European rivers. The oldest of the 15 Europe-based ships dates from just 2008, which makes it the youngest fleet of any size on European rivers. Newer ships generally mean that staterooms are larger and amenities are enhanced. Who Will Enjoy Traveling with Avalon Waterways? While the majority of river cruise travelers are in the 50-plus range, more and more middle aged couples have been enjoying river cruises as well. Avalon is a good place to start, particularly for the more exotic destinations like the Mekong in Asia or the Amazon in South America. Travelers seeking a luxury minded cruise experience, without an overly pomp and circumstance feel, will love cruising the world's rivers with Avalon. If you're wary of river cruising as an extension of the "floating hotel", Avalon makes sure that a focus on the region itself is felt onboard as well as through the port excursions. Local ingredients are used to make traditional dishes, and beer, wine, and spirits of the area are also showcased. Casual and comfortable, combining a relaxed atmosphere with a fine dining calibur food and wine, Avalon presents a quiet elegance without being stuffy. Travelers who like choice will appreciate Avalon's numerous options when it comes to port excursion activities. Starting in 2019 and unlike many cruises, a majority of these excursions will be included in the price. Top Destinations Avalon is well known for their Europe cruises, but they travel all over the world as well. They have five ships in Asia (sailing the Yangtze, Mekong and Irrawaddy rivers), and one ship each in the United States (the American Queen, which sails the Mississippi) and South America (the Aria, which plies the Amazon). Avalon runs small-ship cruises through the Galapagos Islands as well. Avalon Waterways Travel Style The comfort of their passengers is top of mind for Avalon. Whether this means the spacious viewing deck or numerous excursions available to satisfy different interests. There is a sense of casual elegance that Avalon portrays. The culture on board is professional while still friendly, and the furnishings are not overly opulent. Another thing that makes Avalon stand out is their attention to staying active and healthy. They have been a frontrunner in river cruises providing bikes and other ways to be active in each port stop. Why Choose a Cruise with Avalon Waterways? Avalon Cruises are comfortable, fun, and active. This is the perfect choice of cruise company for older affluent travelers seeking top notch river cruise experiences around the world. Considering the spaciousness and innovativeness of its cabins, the fact that shore excursions and multiple dining options are included in the rates, and a chance to take advantage of some attractive early-booking discounts, Avalon can offer excellent value.
Read more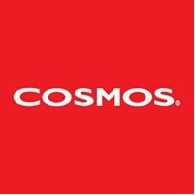 Average Price
$ 175 per day
Operator Type
Group Tour Operator
Trips in Mongolia
4 Tours in Mongolia
Excellent Experience and Excellent Guide
I would highly recommend this company and some trips to Scandinavia and Baltic. The countries are amazing, the service and our guide Ausra Paukste was really the best ever. If you wish to visit this region consider Cosmos company.
Awesome & The Best!
We had a most wonderful trip! Our tour guide & driver were excellent! Our tour guide was very knowledgeable about France, & told us a little history, about every town we visited! Hotels great!
Terrible
Expectations were fairly high and they were still exceeded. We considered this the best trip we have ever taken and my wife and I have zero complaints.
Cosmos promises to "turn your travel dreams into reality" by offering affordable tours in several parts of the world. Part of the Globus group of travel brands, Cosmos has been running escorted tours for five decades since the 1960s. It touts its clout with hotels and other travel providers as a way of keeping down costs, with savings passed on to their customers. Most expenses are included in the tours, though you may be on your own for some meals and optional excursions. Cosmos started out offering value-priced European coach tours for budget-minded travelers, and now has added North American, South American, and some Middle East and North African destinations as well. Religious-themed tours of southern Europe and Israel as well as holiday season tours are all part of the mix. The company emphasizes that when you tour Europe, for example, you'll stay like Europeans do, eat like Europeans do, and "share the European view of Europe." That generally means comfortable but not luxury hotels, well-chosen neighborhood restaurants, varied means of transportation, and guided sightseeing of all the "must-see" sites, with extended stays in key cities. Cosmos also offers plenty of free time to explore on your own, a way of personalizing your group tour a bit.
Read more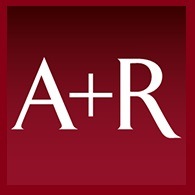 Alexander + Roberts
#19 Pick of 50 Mongolia Tour Companies
View Profile
Average Price
$ 391 per day
Operator Type
Mixed Land & Cruise
Trips in Mongolia
1 Tours in Mongolia
past cultures was outstanding.
The attention of our guide to our needs and assurance of our visiting all sites - his knowledge of the areas and history and insight into the present and past cultures was outstanding.
Paid In Full to Go Nowhere
I chose the small group China Sampler and paid in full in December 2018 for the April 2020 departure to get the $300 discount. After that it was just waiting and waiting and waiting. I was looking to start making airline flight plans to and return from China in April 2019. But when my travel agent contacted A&R she discovered that I was the only one signed up for the small group tour. This continued through the remainder of 2019. I actually called A&R direct one day to find out what was going on. I was then told about the 90 day out policy before they would cancel the trip. I asked a couple of times through my travel agent if A&R could just go ahead and cancel out the tour and refund my money, but was told there might be some last minute people to sign up for a trip to China. So basically A&R had my $5,000 plus fully paid fee to invest and use as they chose for over a year. January 10 or 20 was the 90 day before date I was told when a decision would be made to cancel. On January 9th I checked the website of A&R and saw by the small group tour for April 9-19 the words "Sold Out". So I'm thinking "Oh, maybe they did get enough last minute people to go?" So I sent my travel agent info on what airline flights I would like to take to China and back. The next day I was sent an email from my agent letting me know that A&R had cancelled the April small group trip to China for the dates I had selected. So the "Sold Out" descriptor apparently was an attempt to save face by not admitting they could not fill the small group trip with enough people to make the trip happen. Not a very "transparent" policy. About a month before A&R did offer to have me join the May China Sampler trip, but those dates did not meet my travel plans. I never received an apology directly from A&R. No offer for a discount on a future tour, nothing. Last time I will ever consider A&R for any type of tour.
Superb in both Seba Camp
The Tour Guides were superb in both Seba Camp (Joseph) and Little Makalolo Camp (Paul). We saw virtually every animal possible in closer proximity than we imagined possible. Accommodations great and food exceptional.
Founded in 1947, Alexander + Roberts holds the distinction of being one of the oldest guided tour companies around, and a founding member of USTOA. Unlike many tour companies, they focus equally on small group, private group, and customized travel. What Makes Alexander + Roberts Stand Out Historical legacy Authentic experiences Exotic and classic destinations Local guides Unique itineraries Alexander + Roberts has over 70 years of tour experience. In fact, the company was the first to provide guided tours of the former Soviet Union during the Cold War era. Since then, A + R have been pioneers, traveling to new far-flung locations like Burma and Cuba before many other operators. There can be a tendency for old and established guided travel companies to seem out of touch and stuffy, while also getting unwieldy if they try too hard to adapt to the modern traveler. Alexander + Roberts has managed to remain firm to their classic yet innovative roots - an old fashioned charm comes across. You'll find a blend of classic itineraries as well as more unique experiences and themes. Who Will Enjoy Traveling with Alexander + Roberts? Affluent travelers 50+ and Seniors Couples Active travelers Alexander + Roberts is a US-based tour operator for the affluent traveler wanting to venture beyond the ordinary in a comfortable manner. A + R is best for those travelers looking for a small-group experience with an added element of luxury. They also offer private journeys, custom itineraries, and fully supported independent travel options. This is not budget travel by any means. Unlike most tour companies today that don't require a single supplement, they do (for most tours) at "only $700". Many activities and meals are included on Alexander + Roberts small group tours. So if you have more of an independent streak and would like some flexibility but aren't interested in a private or tailor made trip, you may want to explore other tour companies that provide more free time during the itinerary. If you're looking for a professionally planned trip with expertise, luxury, and attention to detail baked into the price then Alexander + Roberts is a good place to start. Top Destinations A + R offers hundreds of trips on six continents, including Asia, Africa, Europe, the Middle East, and Latin America. They also offer small-ship cruising in the Americas, Antarctica, Asia, and Europe. Alexander + Roberts Travel Style Small groups (16 max) Private travel Tailor made travel Most meals and activities included Alexander + Roberts purposefully keeps their tour group sizes small - maximum 16, for added flexibility and authenticity. Hotels are a mix of unique local and boutique properties, all with a touch of luxury. Most meals are included on their standard group departures and guides are local, with the in-depth knowledge that comes with it. Why Choose a Tour with Alexander + Roberts? If you're looking for a refined experience that still gets you under the surface of a destination, then Alexander & Roberts could be for you. Their trips are not cheap, but do provide good value with many inclusions and years of experience in the industry.
Read more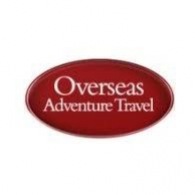 Overseas Adventure Travel (O.A.T. Tours)
#23 Pick of 50 Mongolia Tour Companies
View Profile
Average Price
$ 290 per day
Trip Prices
$ 4,595 – $ 4,595
Operator Type
Mixed Land & Cruise
Trips in Mongolia
1 Tours in Mongolia
My favorite OAT adventure
I went to this adventure with my sister-in-law and we had the absolute best time! Our guide were all amazing and our trip leader Martin was exceptional! My sister-i-law had a fall the day we were to meet our group and Martin helped us navigate the urgent care, got her stitched up and stayed by our side until she was tucked into our room. What a waRead more about review stating My favorite OAT adventurey to meet your trip leader but also we knew we were set up with a caring and kind man from the start! This was a truly unique adventure with large cities and also the most serene scenery on earth! I write this in the mist of the recent pandemic and hope that as soon as this all settles down we can take another trip with OAT. It will be hard to match this trip but we will try!
Refund not given after cancelation dur to COVID 19
Wife's trip to Japan was scheduled and paid for in April, 2019. Everything on track until her trip was canceled due to COVID19. She has had three calls with OAT including two with supervisors. In each case, she was told that she could travel anytime until 2022 and that her money would not be refunded. During the latest conversation, she was told no refund due to "Force Majeure". My wife has been laid off and OAT has $8,000 of our money that they are refusing to refund. There is no way to plan a trip in 2021 or 2022 and we need the money for our monthly bills. This is unconscionable behavior. I have filed a complaint with the Massachusetts Attorney General's office and the BBB. Using Force Majeure is particularly troubling since this is not a question of them being protected for canceling our trip (which they did), but about getting our money back. Force Majeure clearly protects them from canceling due to acts of God but has nothing to due with giving them the right to keep our money. Check around: many, many reviews are being written with similar issues. This is clearly taking advantage of seniors during a global pandemic. DO NOT DO BUSINESS WITH THESE PEOPLE.
We visited Panama on this trip with OAT
We visited Panama on this trip with OAT including walking through El Chorrillo neighborhood and listening to the stories of the survivors of the US invasion. We would recommend the movie "The Panama Deception," a documentary of the US invasion. It tells a different story that the US government and media reported at the time. Certainly more informaRead more about review stating Additional movie recommendation for Panama visitorstive that "The Tinker of Panama." You can find the movie online at https://www.c-span.org/video/?467566-1/the-panama-deception
Founded in 1978, Overseas Adventure Travel specializes in small group and small ship adventure tours. Overseas Adventure Travel (OAT) is now part of the Boston-based Grand Circle Corporation, which also includes Grand Circle Travel and Grand Circle Cruise Line. Quick Facts Founded in 1978 Very welcome to solo travelers - Free or low single supplement Average Tour Price - $4,538 Average Tour Duration - 15 Days Small Groups - between 10 and 16 travelers, max of 24 on small ship cruises Travel Style - Culturally immersive and local experiences. Walking between 3-6 miles a day Age Range - Primarily 50+ What Makes Overseas Adventure Travel Stand Out? Solo traveler friendly Cultural immersion Grand Circle Foundation Overseas Adventure Travel is solo traveler friendly. They offer free or low single supplements. OAT understands that solo travelers desire to follow their own schedule, desires and needs. They help handle all the details to make sure your trip is affordable, easy and enjoyable. A major focus of OAT is cultural immersion. Travelers can expect to visit local schools, churches, and homes (where you might be treated to a home-cooked meal). Experienced guides -- all fluent in English -- lead groups off the beaten path when possible. OAT strives to give back to the world they send travelers around. A portion of all proceeds goes to the Grand Circle Foundation, which supports cultural and educational programs in the countries visited. Who Will Enjoy Traveling With Overseas Adventure Travel? Ages 50+ Solo travelers Cultural enthusiasts OAT specializes in small group tours around the world serving Americans aged 50 and older. They appeal to the old fashioned - the fact that they still offer a physical catalogue is testament - and their travel style reflects an appreciation of the classics coupled with an adventurous spirit to explore each destination deeper and from a local perspective. Overall, prices fall into the moderate range, and are especially a bargain for solo travelers, who can save substantially by not having to pay for single supplements. Accommodations are designed to be both comfortable as well as unique and in keeping with the local spirit of the destination. If your hostelling days are over but you feel too adventurous for a standard hotel, OAT will be a great company to travel with. OAT travelers are those with a passion for culture. They don't just want to see a destination, they want to experience it. For these travelers, spending a day in a Maasai village in Kenya, eating dinner with a local family in Chile's oasis town and interacting with local musicians at the bustling Libertad Plaza in San Salvador, Belize is a welcomed adventure. Top Destinations OAT operates tours all over the world, specializing in remote, off the beaten path destinations. African safaris are an especially popular offering, though you can also travel to Japan, India, Peru, Iceland, Vietnam, Albania, or Morocco, to name just a few of its far-flung destinations. OAT also runs small-ship cruises through the Galapagos, on the Amazon, and along the Turkish coast. OAT Travel Style With Overseas Adventure Travel you'll find a combination of transportation and accommodation styles, but all with an element of comfort. Groups are small, with a max of 16 (24 on small ship cruises). Accommodations vary, but generally favor being local and non-traditional over a basic centrally located hotel. Their exact words are "emphasis on authenticity, rather than amenities". Their style is all about unique and meaningful cultural interaction. While you'll learn the history and see the famous sights, their true focus is about people and connections. This means you'll enjoy meals with local families, like you're just a friend over for dinner; visit schools and see the amazing work being done in small communities. The visceral understanding and perspective that comes from learning to cook traditional meals and make traditional crafts is what you'll find on an OAT tour. Why Choose a Tour with OAT? OAT offers a unique up close and personal experience, guaranteeing that its groups will never exceed more than 10-16 travelers. A spirit of spontaneity is part of what makes traveling with OAT special, as they strive to take advantage of every interesting opportunity during a trip. Traveling with Overseas Adventure Travel allows for an in depth cultural travel experience in comfort. Many opportunities exist for travelers to find deals, and it's a great way to meet new friends in a similar age range. If you traveled extensively in your youth and are not ready to slow down, but perhaps are looking for a few more logistical ducks to be taken care of for you, OAT could be the perfect fit. They offer a variety of options for more independent minded travelers, as well as ample free time to explore and plan your own adventure during cruise port stops and on their group tours. Alternatively, if this is your first travel experience, OAT will be a great starting point. You'll gain cultural insights, meet locals, as well as hit on all the best tourist sites that provide cultural and historical context to your destination. Overseas Adventure Travel Covid Safety Precautions Through December 31st 2020, Overseas Adventure Travel is offering Risk Free booking. You can transfer your departure with all change fees waived. Some countries are beginning to reopen to international visitors with entry restrictions while others have remained closed. Stay up to date and see a full list of which countries are open »
Read more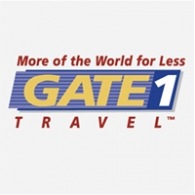 Discovery Tours by Gate 1
#20 Pick of 50 Mongolia Tour Companies
View Profile
Average Price
$ 473 per day
Operator Type
Group Tour Operator
Trips in Mongolia
1 Tours in Mongolia
I think this was our best Gate 1 trip yet!
I think this was our best Gate 1 trip yet! Sites and activities were wonderful. Our tour manager, Paul, was absolutely great. His pride and enthusiasm for his country, as well as his broad ecological and historical knowledge, made the trip interesting and informative. I also appreciated the activity level which was higher than most trips.
Our Mexico trip was our 14th Gate 1 trip
Our Mexico trip was our 14th Gate 1 trip and it was perfect as usual. Baccho, our tour manager, was excellent, attentive to our needs, and filled almost every minute with great activities and additional optional walking tours.
A section of Gate 1 tours, Discovery Tours provides immersive cultural experiences for budget minded travelers. What Makes Discovery Tours Gate 1 Stand Out? They are dedicated to keeping their travel groups small (max 22) in order to provide a culturally rich experience that everyone on the tour can enjoy to the fullest. They stress the intimate and immersive nature of their itineraries which visit unique destinations around the globe. Their focus on small groups allows them to offer interesting and off the beaten path activities and accommodations, as well as a high level of personalized attention from the guides. Who Will Enjoy Traveling with Discovery Tours Gate 1? Groups are international, typically attended by the 35-50+ age range. This is quintessential small group travel. You'll have a dedicated professional guide - often a local - and an expert in the country. If you enjoy a well rounded tour that focuses just as much on meeting locals and visiting off the beaten path spots as on the tourist highlights, then a Discovery Gate 1 tour would suit you nicely. The balance of sightseeing to more unique experiences means their a great option for first time travelers or a repeat visit to a country you want to see again. Tours are budget conscious - many activities are included with some optional excursions available for an extra fee allowing you to somewhat cater your own experience. Top Destinations Discovery Tours travel to multiple countries around the world in the Americas, Europe, Asia & the South Pacific, the Mediterranean, and Africa. Discovery Tours Gate 1 Travel Style Gate 1's Discovery Tours brand, combines the budget mindfulness of Gate 1 with the exclusivity of their Signature Collection to provide an immersive, culturally rich small group travel experience. Group size is no larger than 22, and typically the average is more like 12-15 people. This allows for much more intimate and unique experiences when it comes to meals, accommodations, and activities. It also means there is more room for spontaneity, such as stopping the bus to hop out and enjoy a local market before continuing on to your next destination. Many activities and excursions are already included in the itinerary, which is relatively unusual for these more budget minded travel options. That said, not all excursions are included - which gives you the flexibility to pick and choose how you'd like to spend your time. A lot of activities during the tour are designed to be hands on, providing a real glimpse into the culture. Ample free time is provided as well, where you can spend some time exploring on your own. While you will hit the major sites, the balance is definitely more heavily weighted on off the beaten path experiences - meeting locals and enjoying a more authentic view of the destination. Why Choose a Tour with Discovery Tours Gate 1? This is a group tour experience for people who have an adventurous spirit but are looking for a nice balance of being taken care of and independence. Each trip offers a number of optional sightseeing tours for purchase, to further provide context to your destination. Or you can choose to explore on your own. If a small group tour experience almost anywhere in the world is what you're looking for, give their extensive list of itineraries a browse.
Read more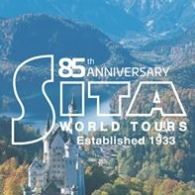 Average Price
$ 393 per day
Trip Prices
$ 1,135 – $ 1,135
Operator Type
Mixed Land & Cruise
Trips in Mongolia
1 Tours in Mongolia
Had a wonderful trip
I want to let you know that we had a wonderful trip and that your planning and arrangements were just perfect. We were VERY satisfied with your services and with everyone involved in our tour.
False advertising
On their website they state prices clearly for different dates and for double occupancy and single occupancy. When I called them to make a reservation for one person over the holidays their representative told me that he had to check the solo traveler price and the holiday price. So what they put on their website is a teaser, not a real price. I asked for a supervisor, but miraculously there was none available. This company sounds like a scam. Stay away, and read other reviews!
This adventure is a childhood dream come true
Amongst the packing, weighing, and pondering I want to extend my sincere appreciation to you for all of your support. This adventure is a childhood dream come true, the likes of which, is equally foreign to me. It is difficult to admit, but six months ago I didn't even know what cargo pants were. I know the "foreign" part has, at times, left me anxious, confused, and frustrated. And yet, your steady guidance has remained consistent and I am immensely grateful to you for that. You never made me feel as if my questions were irrelevant ...... OMGosh thank you so much for that Natalie. You are a credit to your profession and I am grateful you have guided me through this process.
What Makes Them Stand Out? With over 80 years of experience and tour guide specialists that provide excellent customer service, SITA World Tours is a well-developed tour operator for remote and beautiful destinations. SITA offers group travel in different shapes and sizes including tailor-made tours for small groups and those who may have specific requests. Who Travels With Them? While it depends on destinations, the demographic tends to be adults between 50-70 years old or honeymooners who are going on a private trip. SITA World Tours can accommodate trips with only two individuals though the majority of the tours consist of 15-30 persons. The price range varies anywhere between $500-$8000 per person, depending on trip style. Where Do They Operate? SITA World Tours has many destinations all over the world from Asia and the Middle East to Europe, Australia, South America and more. Travel style varies from luxury trains, women only trips, and cruise extensions. Why Travel With Them? SITA World Tours has destinations all over the world and a very flexible customized program. They pay close attention to detail, ensuring each individuals needs and requests are catered to, and offer a wide range of trip types and styles. Commonly Searched Together: Compare SITA World Tours with these other tour companies SITA World Tours vs Peregrine
Read more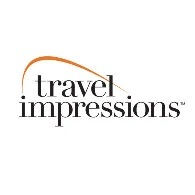 Travel Impressions
#36 Pick of 50 Mongolia Tour Companies
View Profile
Operator Type
Group Tour Operator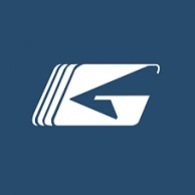 AfricaExperts by Goway
#39 Pick of 50 Mongolia Tour Companies
View Profile
Operator Type
Group Tour Operator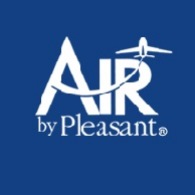 Air by Pleasant
#40 Pick of 50 Mongolia Tour Companies
View Profile
Operator Type
Group Tour Operator
1-13 of 13 Providers Shown
13 Provider(s)
X
Unlock Member Savings
In order to see Travelstride Select deals you must sign in. We've negotiated with many of the world's best travel companies to save you money! Get the best experiences, save up to $700 per person, and be a hero to your travel companions!
We respect your privacy and take great care to protect your information. By joining you agree to our Privacy Policy and Terms of Use.
With FREE membership you:
Save up to $700 per person!*
Access private deals and offers
See personalized trip recommendations
Save favorite trips
See member program details
What is Travelstride?
Travelstride is the top community marketplace for tours, local getaways, adventure packages, and tailor-made vacations.
Now you can find, compare, and share trips from 1,000+ operators and expert trip planners. Unlike most travel agencies and websites that only show options from large companies that pay big commissions, we show you all the options we can gather, and we're adding more all the time. We want you to have all the available information to find your perfect trip, no matter who it's with. Whether you're looking for a short weekend getaway or a multi-country expedition, you can find it on Travelstride. About us.
Use Travelstride to:

Search thousands
of itineraries and match your style and budget.

Compare local
experts with renowned tour operators side by side.

Read reviews
by travelers and experts.

Save money
as a Travelstride member (it's free), with exclusive deals & rebates.
We are on a mission...
...to foster a community connecting travelers to wonderful places, people, & experiences. Learn more.
Got it