71674
Top Brochure of European Vistas (Winter)
Please note the tour price reflected on the brochure is subject to change. Due to seasonality, and taxes prices of the tour are subject to change without due notice. Please consult with the operator directly for the recent price.
Style : N/A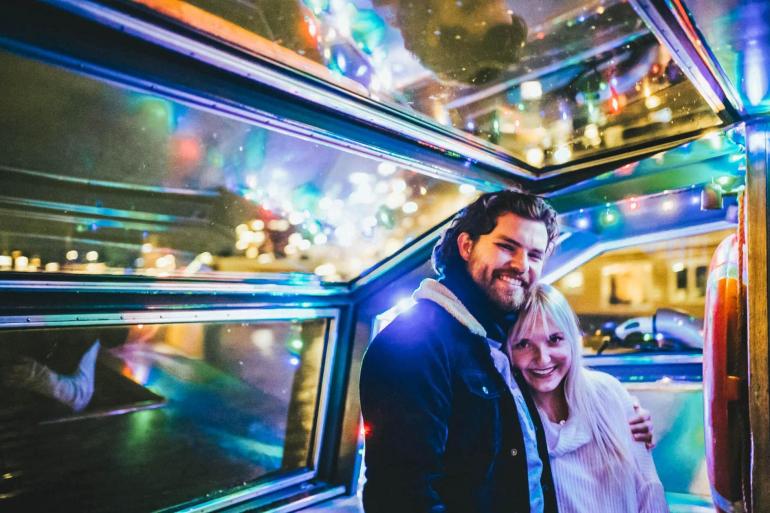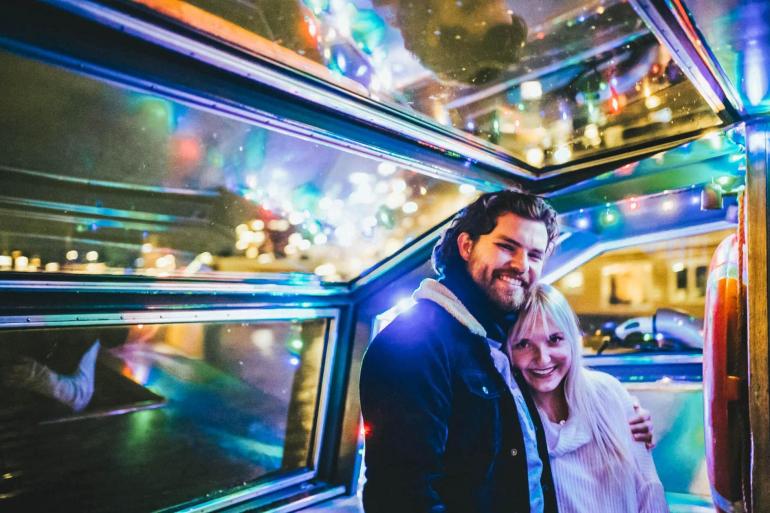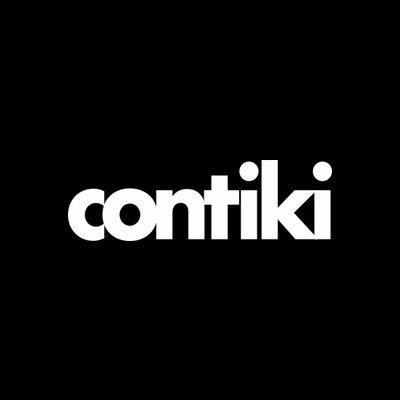 Preferred
Has very high quality customer experiences and demonstrated commitment to responsible travel practices.
read more
94%
Lodging Level:
You'll stay in no-frills, but clean and comfortable, hotels or guesthouses. A 'Basic' trip might also involve a few nights of camping.
Basic (2*)
28 days
From:
$ 4,793
$ 171
/ day
Overview
Highlights (Bullets)
Get a panoramic view of Paris from the Montparnasse Tower
See the Eiffel Tower, Arc de Triomphe, the Louvre, the Champs-Élysées, and Notre Dame Cathedral
Short Description
For memorable sights to unforgettable nights, this is the trip to open your eyes to all aspects of Europe. Sip hot chocolate in front of alpine views and glow from head to toe with a warming Gluhwein in historic German cities. From laidback Dutch café culture via the vibes of Eastern Europe to the timeless beauty of Italy, plus food, fun & new friends along the way, this is 28 days of experiences to last a lifetime.
Array
Itinerary Focus N/A
You'll stay in no-frills, but clean and comfortable, hotels or guesthouses. A 'Basic' trip might also involve a few nights of camping.
Lodging Level Basic (2*)
Flight & Transport Inclusions N/A
Itinerary
Day 1: London to Amsterdam
The adventure of a lifetime kicks off today. Meet up with your new Contiki family in London town before hitting the road to Amsterdam.Shortly before we find our ferry for Europe, we'll be taking in the English coastline beauty of the White Cliffs of Dover. They owe their gorgeousness to their composition of chalk - you're learning and we haven't even left the UK!Off the ferry we arrive in the port town of Calais - French soil! We travel north via Belgium before reaching Amsterdam.And here we are at our final stop for this evening: Amsterdam! You can start your exploration of this city with an optional trip up to the A'DAM tower and swing (with drink in hand) for panoramic views over the city. Afterwards, there's plenty of nightlife to keep you going until the early hours.
Day 2: Amsterdam
Amsterdam is cute as a button & sure to win your heart with its canals, obscure museums & a café culture like no other. Today use your time to get local, bar hop, museum crawl, and see what other tastes take your fancy, this place is famous for pancakes, frites and so much more. After exploring, you'll want to join your new Contiki family for an optional dinner at a local fishing village and maybe a few drinks aboard a cruise down the river. Could today get any better?
Day 3: Amsterdam to Hamburg
Out of Amsterdam, onto the autobahn and on the fast-track to Hamburg – that's today's agenda.Crossing over to Germany, we find ourselves in another charming city dotted with canals and cafes, along with a central city lake and plenty of parks. We'll acquaint ourselves with Hamburg by starting with an orientation of the city, before free time to find some dinner tonight.
Day 4: Hamburg to Copenhagen via Odense
Hamburg, it's been sweet, but we have our sights set on another famous port city. And first...On our way to wonderful Copenhagen today, we'll also pass via Odense, the birthplace of Hans Christian Anderson. With cobbled streets and colourful houses in a historic district full of character, it's easy to see where his inspiration came from.Constantly named amongst the most livable cities in the world (along with one of the happiest), Copenhagen greets us with craft beer breweries, a Renaissance-era castle, hip bars and cafes, a walkable city centre and - you guessed it - more canals. We'll start with a walking tour of the top sites, followed by free time to find dinner in one of the local spots.
Day 5: Copenhagen
Copenhagen is an artwork of locals on bicycles, Danish pastries in cute café windows, and Renaissance architecture. Being a bustling university town and home to the hippie hood of Freetown Christiana, nightlife, and unique culture can be found at every turn.
Day 6: Copenhagen to Berlin
Before you go bursting out of your travel clothes thanks to your new-found Danish pastry dependency, we're saying 'farvel' to Denmark. Next stop: the ferry, then Berlin!On the world map of party vibes, Berlin has a gold star. We've got two nights to explore every inch of this iconic city, and we'll kick it off with a bit of a tour of the city and its troubled but fascinating past. Once we've gotten acquainted with the key sites, we'll enjoy an included dinner together.
Day 7: Berlin
After our taster of Berlin's history yesterday, you'll have the chance to delve deeper today. Opt to take a historical walking tour, including a visit to the site of Hitler's bunker. Otherwise, you're free to explore all the obscurities tucked away off the main street of Unter Den Linden, see the Brandenburg gate, discover nature at the Lustgarten, or catch the U-bahn to one of Berlin's quirky neighbourhoods. And if you're looking for a night out, now is the perfect time to scope out one of those underground raves or cocktail-lounge-in-the-basement scenarios that Berlin is famous for.
Day 8: Berlin to Warsaw
This morning we'll motor out of Berlin, ready for our next city. Berlin is one tough act to follow, but we think Poland will deliver. The capital of Poland has a vibrant urban scene and we're staying right in the centre of it, in the hip & artistic district of Praga. We'll get treated to an authentic Polish feast tonight to begin our introduction to this lively European city, with all day tomorrow to explore.
Day 9: Warsaw
Ready to discover Warsaw? Tragic bombings after the war have seen this city experience a re-birth, and it's packed with museums, a buzzing street art scene, and cool vibes dotted with a dose of random to keep us on our toes. Your local guide will give you the insider track as we take it all in on foot. A renowned musical city, keep your ears open day long and see what sound pleasures you also stumble upon. Tonight you'll have free time for dinner, so Perogi (Polish dumplings) and a glass of compote somewhere within Warsaw's lively cafe scene should be on your agenda - just ask your Trip Manager for the best local hangs.
Day 10: Warsaw to Krakow via Auschwitz
Waving 'pa!' to Warsaw, we have our sights set on Krakow this morning. En route, we'll stop off at the infamous Auschwitz concentration camp for a sobering reminder of Poland's dark past. Once the capital of Poland, Krakow is now known for its rich history, tasty pretzels, excellent vintage markets (you heard it from us) and salt mining heritage. Tonight you'll have time to explore the local restaurants for a traditional dinner, then you can rest up knowing we have all day tomorrow to get our Krakow on.
Day 11: Krakow
Good morning Poland! Today is all about getting up close and personal with Krakow life. We'll cover the basics on our included sightseeing tour in the morning, and you have a free afternoon to stroll the charming streets of Krakow. Check out Kazimierz, the UNESCO-listed Old Town & historic Jewish Quarter with its jumble of street art, vintage markets, crumbling cafes & 14th century synagogue. An optional Pierogi making class will keep us entertained into the evening.
Day 12: Krakow to Budapest via Banska Bystrica
We say a fond farewell to Krakow and head for the bright lights of Budapest this morning. Pastel painted and manicured to perfection, Banska Bystrica is a lunch break that will charm you to no end. Being in Slovakia, it's also your chance to brag 3 countries in one day - you crazy globetrotter you.Welcome to Hungary! Coming in at number 3 on our list of countries ticked off through the day. From the moment we arrive in the river split city, you'll understand why we needed a couple of nights here. Take you're time exploring this evening, stop for a drink in a ruin bar tucked away in the Jewish Quarter and keep our eyes peeled for a delicious Langos.
Day 13: Budapest
Those still keen to explore can jump on the Budapest Past and Present Tour and continue learning about this incredible city. The House of Terror, the Parliament Building and more, we will take you on a journey of old and new. After all the beauty and knowledge you soaked up yesterday at the church of St Matthias, the Royal Palace and the Chain Bridge, you'll probably be feeling like a day soaking in the city's famous outdoor thermal pools, set amongst Art Nouveau architecture while getting a bargain-priced massage. As the evening draws in, why not take an optional River Cruise and dinner? Gliding across the shimmering night-lit river of Danube, you'll get to experience the beautiful sights of Budapest while enjoying a delicious al-la-carte Hungarian feast.
Day 14: Budapest to Salzburg
Bye Budapest! Normally we'd be devastated to be leaving, but with Austria on the horizon we have strudel and music to look forward to.Onwards and upwards we go, into the mountain ranges that made the Sound of Music famous. Also home to Mozart, you can be pretty certain Salzburg knows a tune! This evening you'll have the chance to venture off the beaten track and visit a working farm in the hills above Salzburg where the local family will invite us into their home to eat, drink and learn about their lives. This family have lived on the farm for many generations and now look to tourism to help support them and their local community, with food sourced from local farms and fruit for the schnaps from the village.
Day 15: Salzburg
Today is ours to enjoy all of Salzburg's delights. The options are endless; take a guided tour of the city with a local expert to uncover its wonders, or perhaps jump in the car for a drive through spectacular scenery. We'll also have the chance to visit a local farm and enjoy an authentic Austrian Dinner prepared by our hosts, followed by some schnaps.
Day 16: Salzburg to Ljubljana
Morning Salzburg! Today we say goodbye to Austria and continue east in our discoveries, bound for Hungary. Although you might find nods to neighbouring countries, a distinct identity within Slovenian culture has evolved from the melody of influences surrounding it. After we've had a walking orientation to get acquainted with our new surroundings, you'll have the chance to explore the bohemian art district of Metelkova Mesto, sit by one of Ljubljana's atmospheric watercourses or sign up for a BiteMojo food tour of the city.
Day 17: Ljubljana to Venice
Ever the advocates of a balanced holiday, today we're trading in the obscure unknown for the globally adored hot spot of Venice. Whoop!Yes, it's as cute as you imagine. Yes, you'll feel like you're part of an Italian fairytale. Yes, you are actually hanging out in the gondola clad floating city of Venice! A private boat ride, gothic architecture and a web of lanes to explore will keep your day filled quite nicely.
Day 18: Venice to Rome via Orvieto
Farewell floating city, but Italy, we're not done with you yet. Our next destination, the Eternal City of Rome, is just around the corner, after a special lunch stop. Here in Orvieto we'll take time for a visit to Casa Segreta for lunch. This family-owned farm offers fresh pasta, focaccia and homemade olive oil among other traditional Italian specialities, all nestled in the Umbrian countryside. Arriving in the Eternal City of Rome, we'll uncover Italian icons like the Trevi Fountain, ancient monuments and glimpses of historical glory as we weave our way on a city walking tour amongst gelato shops, espresso bars and cobbled streets - perfetta!
Day 19: Rome
Rise and shine, Rome awaits us! Today will be a whirlwind of Roman architecture and bucket list sights as we uncover all of Rome's key features, from the Colosseum to St Peters Basilica, and even the Vatican City. Not enough? There's also the option to head back in time and discover Rome of the Emperors and Gladiators.
Day 20: Rome to Sorrento via Pompeii
Full of gelato and memories, we'll bid 'ciao' to Bella Roma and head south for Sorrento, with a special stop on the way. Driving down the coast today, we have the option to check out the ruins of Pompeii, the fascinating Roman town that was destroyed by Vesuvius and then perfectly preserved in volcanic ash. Soak up the sweeping views on route to gorgeous Sorrento, where sun-bleached pastel houses perch along cliffs, tumbling down to the Mediterraneansea. Here you'll have the chance to treat yourself with a visit to La Sorgente, a nearby locally-owned family mozzarella farm, for an authentic Italian meal complete with fresh homemade mozzarella, rich olive oil and sunshine-coloured limoncello.
Day 21: Sorrento
Today you'll have the chance to wander the cobbled streets of Sorrento or visit a local family-run lemon farm high in the hills of Amalfi. Here you'll get to learn how these huge, sunshine coloured fruits are harvested and turned into limoncello, as well as homemade lemon cake and lemonade. Just save some room for tonight - we're heading out to enjoy a tasty real napolitana-style dinner with 'the best pizza in Sorrento' at Pizzeria Trianon.
Day 22: Sorrento to Florence
See you, Sorrento! Thanks for making our Instagram feeds look like shoots for Italian Vogue! Woah, what's that big thing in the sky?! It's not a hot cross bun, is it… Oh wait, it's just the Duomo Cathedral! You know, the one with the famous red dome that sits above Florence? We'll learn all about Duomo, plus the Basilica, Giotto's Bell Tower, and more as locals show us around the city of Florence. Was that thunder?! Oh thank goodness, it was just your stomach… all that walking really gets the old appetite going. Good thing there's a Tuscan evening ahead - a feast of local food from Central Italy with music. Opt in to this experience as a free time add on (trust us, you won't regret it!) Eating pasta in Italy is as good as it sounds, but also keep your eye out for sumptuous Florentine steak, boozy tiramisu, and more local specialities.
Day 23: Florence to Milan
Florence, you've been a dream, but today will see us moving onwards and upwards to Milan. Arriving in super-chic Milan, get ready to feel your diva self. Strut your stuff downtown to see the famous Milan Duomo, Galleria and La Scala.
Day 24: Milan to Lucerne
Leaving Milan this morning we'll be saying a final 'ciao' to Italy, but the dreamy destinations don't stop coming as we cross the border over the Swiss Alps. With magical views unfolding outside our windows we'll find ourselves in Switzerland, pulling up in the fairytale town of Lucerne, famous for its wooden bridges, cobbled lanes and beautiful setting against the lake it's named after. Here you'll have the chance to ascend Mt Pilatus on the world's steepest (and most charming) cogwheel railway, or explore this charming mountain town that comes alive in winter. Our other recommendation for tonight? Swiss chocolate.
Day 25: Lucerne to Lyon
Though we left France in body, part of our spirit stayed behind. Today we leave Lucerne to go pick it up, venturing to the country's second biggest city for 1-night of play before Spain.After rolling past the charming French countryside we grew very fond of, we'll pull up at Lyon where a charming Old Town is calling our names. Lyon is the gastronomic capital of France, so we'll head off in search of a quaint 'bouchon' to sample the local delicacies. Topped off with some beaujolais wine, but of course.
Day 26: Lyon to Paris
Rolling out of Lyon this morning we're Paris-bound, swapping countryside for inner-city bliss. Lamp-lit bridges, a sparkling Eiffel Tower, & evening coffee haunts, tonight we fall in love with everything Paris, made all the more romantic in winter months. After an included dinner at the hotel, our Trip Manager will fill us in on the city's secrets with a dreamy night-time tour of the 'city of lights', passing the Eiffel Tower, Arc de Triomphe, the Louvre, the Champs-Élysées, and Notre Dame Cathedral. We'll also take a trip up the Montparnasse Tower for the best views of the Eiffel Tower you'll find anywhere in Paris.
Day 27: Paris
Pastries, paintings, perfume - Paris is ours! First we'll visit the glamorous Fragonard perfumery for a lesson in the olfactory arts, then the time is yours to explore cosy cafes, visit Notre Dame Cathedral, hunt for vintage treasures in Le Marais, or get arty in the galleries of the Louvre. Can you believe it's our last night together? You'll have the chance to make it count with a VIP cabaret experience, including dinner and champagne at the one-and-only Moulin Rouge show.
Day 28: Paris to London
Soak up your last dose of Paris and feel the astonishment of how much you've seen during this awesome trip, not to mention how close you've grown to your Contiki pals.What a journey! On arrival in London say a fond farewell to the group - the adventure has come to an end.
Availability
Price Per Day:
$ 171
per day
See more
Check Current Availability, prices, specials with Contiki.

Prices may vary due to local taxes and trip seasonality. Click "Request Info" to inquire directly with the tour operator for the final trip price.
107 Contiki Travel Reviews & Ratings
94%
European Vistas (Winter)
Company Reviews
Details
Accommodations
Trip ID#:
contiki-WHSVMWA17
Meals Included
31 meals: Sample Dutch croquettes and tasty Italian pizza as we meander through the culinary heaven that is Europe. All your breakfasts will be taken care of, as well as 9 dinners.
0
https://tripsaver.travelstride.com/?utm_source=Travelstride.com&utm_medium=Native&utm_campaign=Product%20Details%20-%20Reserve%20CTA%2F%22Flexitrip%20Reserve%20Popup%22
1
TripSaver