34280
Top Brochure of Highlights of China & the Yangtze (2021)
Please note the tour price reflected on the brochure is subject to change. Due to seasonality, and taxes prices of the tour are subject to change without due notice. Please consult with the operator directly for the recent price.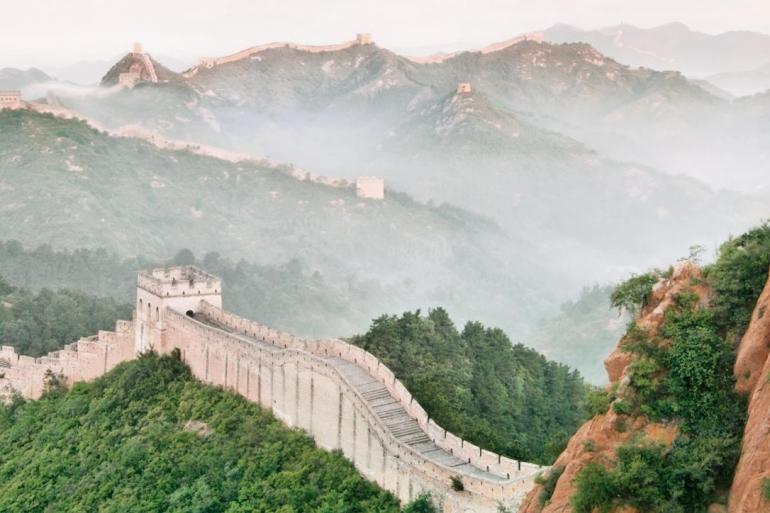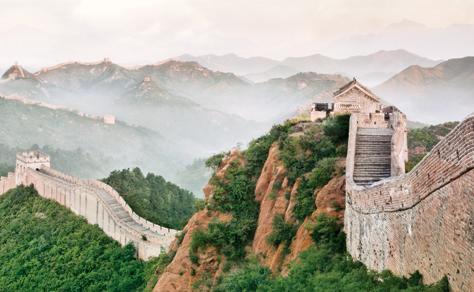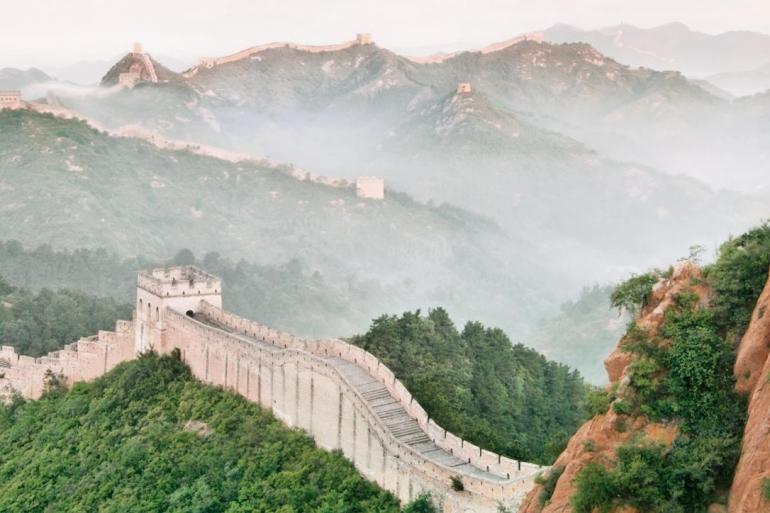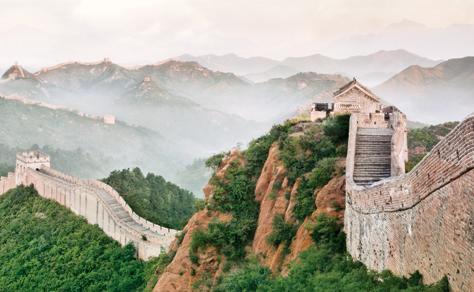 Highlights of China & the Yangtze (2021)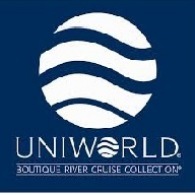 99%
Travel Style:
Array
Relaxed
Physical Level:
Walking or physical activity half to most of day - no carrying equipment.
Easy
Lodging Level:
3 to 4 star western hotel equivalents. While not all lodging will be 'luxury' they will be quite comfortable by western standards.
Comfort (4*)
11 days
From:
$ 5,699
$ 518
/ day
Overview
Short Description
The very word "China" conjures up images of ancient temples and monuments, rice paddies and panda bears, and this compelling journey features all these and more.
See all the highlights and popular spots on a classic tour.
Itinerary Focus Classic Highlights
3 to 4 star western hotel equivalents. While not all lodging will be 'luxury' they will be quite comfortable by western standards.
Lodging Level Comfort (4*)
Flight & Transport Inclusions N/A
Itinerary
2019 versionBeijing to ShanghaiDay 1 - Beijing
Port - Beijing
Arrive at the Beijing Airport. If your cruise/tour package includes a group arrival transfer or if you have purchased a private arrival transfer, you will be greeted by a Uniworld representative and transferred to the opulent Ritz-Carlton Beijing. This stunning hotel is located in the heart of the city, where modernity, exemplary service and rich Chinese tradition seamlessly blend together.
Day 2 - Beijing
Port - Beijing
Your adventure begins with two quintessential experiences in China's capital city. Today, you'll experience a myriad of cultural gems, including the Forbidden City and Peking duck, a dish originally prepared for Chinese emperors.
Excursion(s)
- The imperial heritage of China's capital – Tiananmen Square, the Forbidden City and Peking Duck lunch with afternoon Temple of Heaven visit and Tai Chi class
Excursion Price - $70
Delve into the mystique and majesty of China's imperial legacy today, beginning in Tiananmen Square. The center of contemporary civic life in Beijing, the square was first laid out in 1651 during the reign of the first Qing emperor. Over the centuries the enormous square has been the scene of imperial ceremonies, political demonstrations, parades and, in 2008, the Olympic opening festivities. Now surrounded by Communist monuments, including Mao Zedong's mausoleum (note the long line of people waiting to get in for a brief glimpse of the Chairman's remains), it is the gateway to the Forbidden City. Take a moment to pose with your fellow guests for a complimentary group photo to commemorate your visit.
As you pass through Tiananmen Gate, also known as the Gate of Heavenly Peace, you step into one of Beijing's treasures, the Forbidden City. For over 500 years the Forbidden City was home to the emperors and empresses of China, a place none could enter without imperial permission (hence its name). But in 1925, it became the Palace Museum—an institution noted for its unparalleled collections of Ming and Qing Dynasty treasures. The UNESCO-designated palace complex, with its temples, pavilions, courtyards and gardens (covering some 100 acres), offers visitors a glimpse into the lives and rituals of China's imperial families, as well as some of the world's most outstanding architecture and design.
Relax after your exploration of the Forbidden City with a festive lunch of Beijing's succulent signature dish, Peking duck. Emperors were the first to enjoy this classic preparation of slow-roasted, crispy-skinned duck; in fact, the first mention of this delicacy dates back to the imperial kitchens in 1330, and it became eponymous with Beijing—or Peking, as it was then known—in the 1450s. After lunch, the Temple of Heaven, the largest and best-preserved Taoist temple in Beijing, is on the agenda. Built in 1420, this breathtaking temple complex was where the emperors of the Ming Dynasty and Qing Dynasty would hold the Heaven Worship Ceremony each year. While you're there, you'll have the opportunity to join in on a tai chi class—the ancient Chinese tradition of meditative exercise.
Day 3 - Beijing
Port - Beijing
Certain images immediately spring to mind when you think of China; looming largest is, of course, the Great Wall, which you will visit today. You'll also experience a traditional teahouse and a rickshaw ride through the city's ancient hutongs, where you'll enjoy lunch.
Excursion(s)
- Culture, history and intrigue: hutongs, teahouse and the Great Wall
Excursion Price - $70
Expand your experience of Beijing's amazing culture with a visit to the hutongs, the historic residential neighborhoods that developed around the Forbidden City during the 15th century. Traditional multigenerational homes built around courtyards line the narrow lanes, along with tiny shops selling everything from luxury goods to everyday necessities. Not only are the sights along these winding streets fascinating, but you'll get to see them in the most traditional way—via rickshaw. What's behind the doors of these homes? Find out as you join a local family for an authentic Chinese luncheon in their home.
You'll then be invited to a traditional teahouse in a 600-year-old Ming Dynasty-era Bell Tower. This teahouse boasts a collection of the best tea from each region, which you'll get to sample when you partake in a traditional tea ceremony.
Though the Great Wall stretches 5,500 miles (8,850 kilometers) through northern China—for comparison purposes, remember that the United States is about 3,000 miles (4,828 kilometers) wide—part of it is surprisingly close to Beijing. The wall was begun in the third century BC as a way to keep out hostile invaders from the north; it proved so stalwart a defense that generations of warlords and emperors maintained and extended it, although it was never a continuous barrier. The section north of Beijing, on your itinerary for today, dates mostly to the Ming Dynasty. Now that its military purposes are firmly in the past, you may clamber up the steps and take a memorable walk along this UNESCO World Heritage Site. Its stone and tamped-earth pathway offers an extraordinarily peaceful and awe-inspiring setting with expansive mountain views.
Day 4 - Beijing, Fly to Xi'an
Port - Xi'an
Leave dynamic Beijing behind today and head north to the lush lakeside Summer Palace, home to one of China's most beautiful classical gardens. From there, plunge into the past in China's first capital, where you'll celebrate your first night in Xi'an with a traditional dumpling banquet.
Excursion(s)
- Grace and art—Beijing's Summer Palace and Xi'an's traditional dumpling banquet
Excursion Price - $70
Even emperors suffered in Beijing's summer heat, so they built a lake just north of the city and then added a series of palaces and pavilions on the banks of that lake (it also provided water for the city), where they could enjoy cool breezes off the water. Over the centuries emperors turned their Summer Palace into one of China's most beautiful gardens, incorporating elements from myth (the three islands in Kunming Lake represent the three divine mountains in the East Sea), philosophy and other exquisite gardens, including those in Suzhou. Stroll along the Long Corridor, decorated with some 14,000 paintings, and step aboard a small boat to float out onto the serene waters of Kunming Lake. As you take in the views of Longevity Hill, with its temples and pavilions, and the 17-arch bridge, you'll see a perfect example of Chinese garden design.
Leaving Beijing behind, you will fly south to Xi'an, China's first capital, home to the Terra-cotta Army—and to one of China's culinary pleasures.
Your introduction to the ancient capital of China starts with a gustatory encounter with Xi'an's famous dumplings. Enjoy the delights of a traditional Xi'an dumpling dinner in the city widely considered the home of this savory tidbit. Traditionally reserved for special occasions (perhaps because making them can be so labor-intensive), each little dumpling is a delectable work of art—and, after all, your visit to Xi'an is surely a special occasion, so you deserve every one of the 16 different kinds of dumplings that will be served.
Day 5 - Xi'an
Port - Xi'an
Xi'an's Terra-cotta Army has been called the 8th Wonder of the World, and it's certainly the most extraordinary archeological find of the 20th century. You'll also enjoy a traditional Tang Dynasty dinner show with fabulous food, music and vibrant costumes.
Excursion(s)
- China's first capital—Terra-cotta Army, Great Mosque with old quarter visit and Tang Dynasty dinner show
Excursion Price - $70
In 1974 a farmer digging a well stumbled upon one of the 20th century's most astonishing archaeological finds: a massive army of terra-cotta figures that stand guard over the tomb of China's first emperor, Qin Shi Huang (259-210 BC). Though thousands of members of this army have been excavated so far, many more remain; work uncovering the tomb complex continues, with the emperor's tomb chamber itself yet to be revealed. Terra-cotta acrobats, musicians and officials were also created to accompany the emperor in the afterlife; all are now on display at a museum devoted to this incredible find. Each life-sized figure is unique— no mass production for those ancient craftsmen!—and as you explore the museum, you'll be amazed by the intricacy of the workmanship. This terra-cotta army was by no means Qin Shi Huang's only bequest to China: It might be fair to say that he created the nation of China itself. He unified a vast swath of the country and established the administrative systems that governed China until 1911. In fact, he even gave his dynasty's name to the nation. Qin is pronounced "chin," and it is from this name that the modern word "China" comes.
End your day with a colorful entertainment that pays tribute to the city's history. Xi'an reached its apex during the Tang Dynasty, when Tang emperors laid out a city that became a model for Chinese urban development, so the era holds a special place in the hearts of Xi'an's citizens. A traditional Chinese dinner, complete with a milky rice wine that is served warm, is accompanied by a lavishly staged cultural performance that draws on the music, folk dance and beautiful silk costumes of the Tang era. The performance you'll see is rooted in early folk celebrations that honored the harvest, and it blends ancient music and movements to visually express the splendor of the Chinese civilization.
Day 6 - Xi'an, Fly to Chongqing (Embark), Cruising the Yangtze River
Port - Chongqing
Before you leave Xi'an for Chongqing, you have one more expedition, a visit to the Jade Carving Center, or Jade Factory, as it's also known. Watch artisans carving intricate designs and learn what to look for when buying this special stone. Then, transfer to the airport and fly to Chongqing, where you'll board your ship.
Excursion(s)
- Jade Factory visit
Excursion Price - $70
Jade has been cherished in China for 10,000 years; it is valued for its intrinsic beauty, of course, but it also has tremendous symbolic meaning. Watch artisans carving intricate designs and learn what to look for when buying this special stone.
Day 7 - Cruising the Yangtze River
Port - Fuling
Near Fuling, you'll be offered the extraordinary chance to visit the 816 Underground Project, a giant nuclear installation, which the military started constructing in the mountains in the 1960s. It boasts 18 man-made caves, more than 130 roads and tunnels, and an almost 80-meter-high cave where the nuclear reactor was placed. The project was abandoned in a nearly finished state in 1984 before the manufacturing of plutonium-239 began.
Excursion(s)
- Fuling—816 Underground Project
Excursion Price - $70
Venture to the site of the 816 Underground Project—a giant nuclear installation that the military started constructing in the mountains in the 1960s as the world's superpowers set off on a nuclear arms race. For years, this top-secret plant remained hidden by dense forests and mountainous landscapes, only having been revealed to the public in recent years. It boasts 17 man-made caves, more than 130 roads and tunnels and an almost 80-meter-high cave where the nuclear reactor was placed. More than 60,000 soldiers of the People's Liberation Army helped build it, with at least 100 dying in the process. The project was abandoned in a nearly finished state in 1984 before the manufacturing of plutonium-239 began. Following an in-depth preparatory talk on the military, political and cultural background of this time period, guests will explore Cold War history by traveling down into this hollowed-out cave.
Note: The White Crane Ridge Underwater Museum and a local market tour will be offered as an alternative in the event of a closure.
Day 8 - Cruising the Yangtze River, Shennong Stream
Port - Yichang
A full day cruising the Yangtze River's mystical, beautiful and completely mesmerizing Three Gorges and Shennong Stream await.
In the evening, you'll savor a special Captain's Farewell Dinner on this final night of your Yangtze River cruise.
Excursion(s)
- The magical Shennong Stream
Excursion Price - $70
This morning, early-bird tea and coffee are available in the Explorer Bar. Before today's activities, you can partake in traditional Chinese exercises before savoring an international breakfast buffet. After, climb aboard a sampan—a traditional longboat rowed by expert Tujia boatmen—for a unique ride along the Shennong Stream, a tributary of the Yangtze that flows through some of the most magical scenery in the Three Gorges region. Pristine waters shimmer and bubble between the sheer cliffs and verdant landscapes that rise overhead. Mysterious traces of ancient peoples appear in the cliffs' façades, including coffins suspended among seemingly unreachable rocks. Many people believe the goddess of the stream created some of the ravishing peaks, which you'll see from your boat. Does Feifeng Peak look like a phoenix about to drink from the stream's water? Legend has it that the goddess transformed a golden phoenix into the mountain.
While you ponder these ancient myths, you'll make your way to a traditional trackers' village. Here, you'll get a one-of-a-kind look at life in a rural Chinese community and its denizens' mud huts, basic kitchens and more.
Day 9 - Cruising the Yangtze River, Yichang (Disembark), Fly to Shanghai
Port - Yichang
The Three Gorges Dam was an expensive and controversial undertaking, a massive project that involved relocating entire villages as well as submerging a number of cultural treasures behind the rising waters of the Yangtze River. The dam itself is an extraordinary engineering marvel, one that you can see up close today.
Excursion(s)
- Powering China's future—Three Gorges Dam
Excursion Price - $70
Get an up-close view of a contemporary man-made wonder as your ship navigates the five-stage locks of the massive Three Gorges Dam, located in Yichang. Known the world over, the dam harnesses the power of the mighty Yangtze in order to provide electricity to ever-growing China; it is the largest hydropower project ever undertaken. Talk of building such a system first began in 1919, but it wasn't until 1992 that the Chinese congress gave it the go-ahead. It opened in 2006, with the final generators being installed in 2012. The dam is also intended to control flooding on the Yangtze, which has been a severe problem for many centuries. It has not been without controversy, but it is an unparalleled expression of national ambition and a major new national landmark.
After your visit to the dam, you'll fly to Shanghai, where you'll settle into your room and relax.
Day 10 - Shanghai
Port - Shanghai
After days of ancient warriors and timeless Chinese landscapes, Shanghai and its futuristic skyline can be something of a shock to the system. Enjoy a taste of both old and new today, as well as dim sum and a performance by the gravity-defying Shanghai Acrobats.
Excursion(s)
- Spectacular skyscrapers, famous dim sum and acrobats
Excursion Price - $70
Call it the once and future boomtown. Shanghai, China's one-time window to the West, is once again its commercial capital, and this morning's tour will take you to some of this engaging city's most impressive sights. Begin with a ramble through Old Town—the original walled city, where you will find traditional tea houses, temples, narrow alleyways and markets—for a taste of historic Shanghai. When you stroll along the Bund, Shanghai's famed waterfront promenade along the Huangpu River, you encounter the heart of the old colonial concessions: Buildings here pay tribute to the English, French or German consuls and businessmen who owned them. A plethora of art deco buildings demonstrate why Shanghai was known as the Pearl of the Orient in the 1920s. Today's Bund features exuberant street life as well as beautiful architecture. It's also an ideal spot for admiring the views of the Pudong district and its spectacular skyscrapers, among them the tallest building in Asia. What would a visit to Shanghai be without a traditional dim sum lunch? Relax at your hotel over a delectable selection of savory dumplings, steamed buns and rice noodle rolls with a variety of fillings, then go out and explore a little on your own. You might visit Yu Garden, a lovely traditional garden first laid out in 1559, or check out one of the nearby shopping streets for a taste of Shanghai's famous shopping scene.
After dinner on your own, experience spinning plates, flying knives, and whirling hula-hoops as agile acrobats dance across swaying tightropes and perform death-defying leaps. You'll be truly dazzled as the famous Shanghai Acrobatic Troupe performs their astonishing, gravity-defying routines.
Day 11 - Depart Shanghai
Port - Shanghai
Check out of your hotel and transfer to the Shanghai Pudong International Airport for your flight home, or extend your trip with a memorable optional extension to Hong Kong.
Availability
Price Per Day:
$ 518
per day
Check Current Availability, prices, specials with Uniworld.

Prices may vary due to local taxes and trip seasonality. Click "Request Info" to inquire directly with the tour operator for the final trip price.
118 Uniworld Travel Reviews & Ratings
99%
Highlights of China & the Yangtze (2021)
Company Reviews
Details
Ship Name
Sanctuary Yangzi Explorer
Deck & Cabin Plans
Sanctuary Yangzi Explorer
Trip ID#:
Uniworld-195
0
https://tripsaver.travelstride.com/?utm_source=Travelstride.com&utm_medium=Native&utm_campaign=Product%20Details%20-%20Reserve%20CTA%2F%22Flexitrip%20Reserve%20Popup%22
1
TripSaver