59093
Top Brochure of Milan, Venice & the Gems of Northern Italy (2022)
Please note the tour price reflected on the brochure is subject to change. Due to seasonality, and taxes prices of the tour are subject to change without due notice. Please consult with the operator directly for the recent price.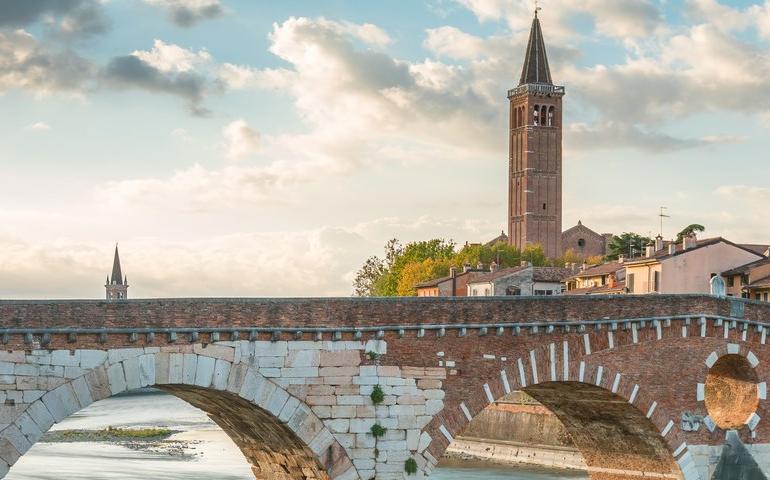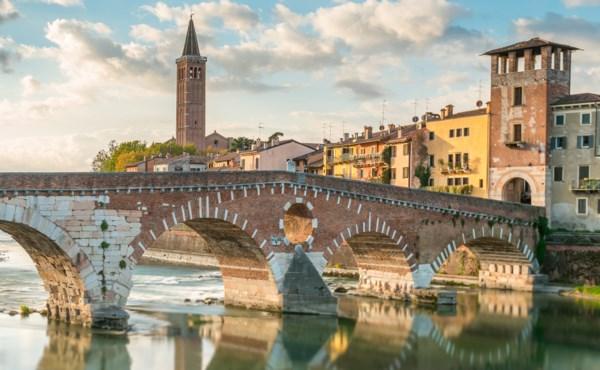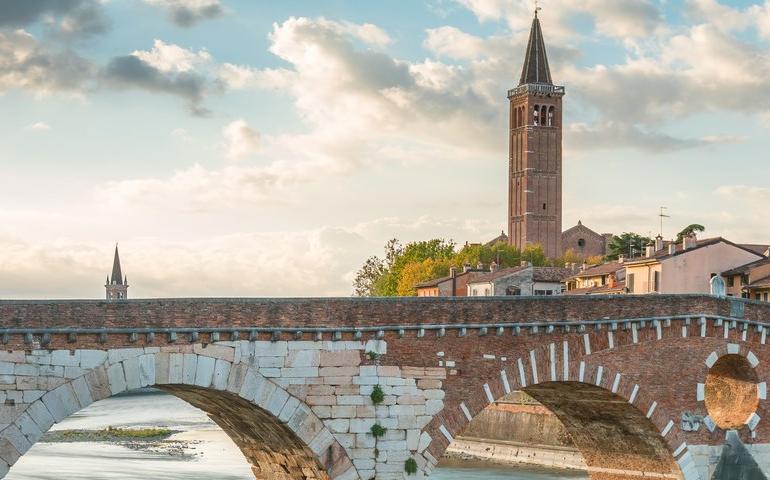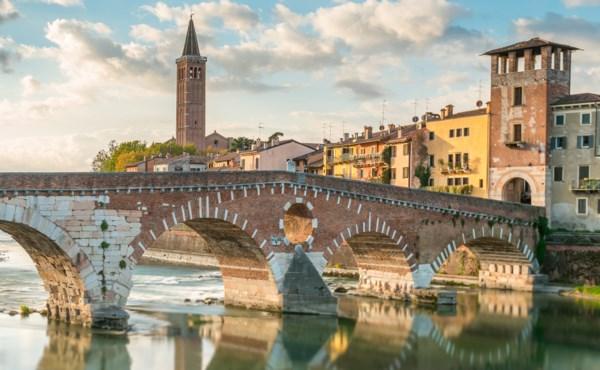 Milan, Venice & the Gems of Northern Italy (2022)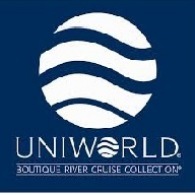 99%
Physical Level:
Walking or physical activity half to most of day - no carrying equipment.
Easy
Lodging Level:
3 to 4 star western hotel equivalents. While not all lodging will be 'luxury' they will be quite comfortable by western standards.
Comfort (4*)
10 days
From:
$ 2,799
$ 280
/ day
Overview
Short Description
Uncover the enchanted beauty and breathtaking history of Milan, Venice and Northern Italy. Begin your journey in stunning Milan and disembark in romantic Venice. These two legendary cities (Milan—home to Da Vinci's The Last Supper, and Venice—the "Queen of the Adriatic") will bookend unforgettable experiences set along Northern Italy's exquisite coastline.
Array
Itinerary Focus N/A
3 to 4 star western hotel equivalents. While not all lodging will be 'luxury' they will be quite comfortable by western standards.
Lodging Level Comfort (4*)
Flight & Transport Inclusions N/A
Itinerary
2019 versionMilan to VeniceDay 1 - Milan
Port - Milan
Arrive at Milan Malpensa Airport. If your cruise/tour package includes a group arrival transfer or if you have purchased a private arrival transfer, you will be greeted by a Uniworld representative and transferred to the Rosa Grand hotel.
Day 2 - Milan
Port - Milan
Milan is a mecca for Italian fashionistas, famous for its innovative design and stylish flair. Venture inside the city's hulking Gothic cathedral, as well as its cathedral to capitalism, Europe's oldest shopping arcade. The highlight today is Da Vinci's revolutionary "The Last Supper" mural.
Excursion(s)
- Milan Highlights City Tour
Excursion Price - $70
Your hotel is in the heart of the city, so it's easy to see the highlights of the neighborhood on a short, guided walk. Il Duomo, the magnificent cathedral, was born in the 14th century yet finished 500 years later. The last part to be finished, one of its five great doors, wasn't installed until 1965 and offers one of the most spectacular Gothic façades in the world. Step inside with a local expert for a tour of the ravishing interior, then walk across the square and under the splendid triumphal arch that welcomes visitors and shoppers into the Galleria Vittorio Emanuele. Learn a bit about the history of this area as you stroll through the beautiful 19th-century glass-covered arcade; it's the oldest shopping mall in Europe and is still wildly popular, housing the flagships of leading fashion designers and trendy restaurants.
You'll emerge in Piazza della Scala, home to the internationally celebrated opera house whose name comes from the square, Teatro alla Scala. Directly opposite Piazza della Scala is Milan's city hall. A stunning Renaissance palace, it is just one of the palaces and fortresses that were the heart of medieval civic power, where the Viscontis and then the Sforzas reigned, each ruler adding to the city's splendor and tumultuous history.
With so many highlights, it's hard to pinpoint just one, but Santa Maria delle Grazie, a beautiful Gothic and Renaissance church, offers you a sight you will never forget. The Last Supper is not in the church itself; it adorns the walls of a modest adjoining building that was the Dominican refectory. Your tour ends after you've had an opportunity to admire Da Vinci's revolutionary work or spend some free time exploring the area on your own.
Note: The order of sightseeing varies according to the availability of time slots at Santa Maria delle Grazie.
Excursion(s)
- Milano per Bambini
Excursion Price - $70
Discover the monsters and gargoyles of the Gothic cathedral, the hidden secrets of Merchant's Square and the wide-open spaces of Sforza castle. Milan is full of hidden treasures—like da Vinci's The Last Supper, which is displayed in a bit of an unlikely place: the refectory!
Day 3 - Milan (Verona/Valpolicella), Transfer to Venice (Embark)
Port - Verona
En route to Venice, you'll stop in the literary hometown of Shakespeare's famously star-crossed teen lovers to see the sights. Later, enjoy lunch at a historic wine estate owned by descendants of Dante and learn about one of the most unique Italian wines, Amarone di Valpolicella.
This evening you'll arrive in Venice and embark. Unpack, relax and enjoy your first evening on the Venetian Lagoon. A compulsory safety drill and briefing, along with the welcome briefing, will be organized shortly before dinner, but this will be a quick and easy part of your journey.
Excursion(s)
- Verona, "City of Romeo and Juliet"
Excursion Price - $70
Discover the real roots of Shakespeare's tragic tale with a visit to the fair city of Verona. The Scaligeri family ruled the city for two centuries, routinely murdering one another to gain power; an echo of these savage family feuds found their way into the Bard's tragedy. Your walking tour passes the house where Romeo purportedly lived, as well as the pretty 14th-century stone house where legend says Juliet listened to her Romeo's vows. It's certainly a romantic destination for lovers now as visitors leave love notes on the walls. Stop by the imposing Scaligeri tombs, and ramble along Via Mazzini and through Piazza delle Erbe—the bustling city square laid out where the ancient Roman forum once stood. After the tour, you'll have a little free time to explore on your own. You might step into one of the beautiful and historic churches nearby or take an elevator up to the top of Torre dei Lamberti for a great view of the old city and its surroundings.
Excursion(s)
- Valpolicella Wine Estate Lunch
Excursion Price - $70
Your journey continues from Verona through the lovely vine-clad hills of the Valpolicella wine country. These vineyards grow Corvina, Rondinella and Molinara grapes—and even Garganega, the grape used for Soave wines. While the everyday Valpolicella red wine is popular and easy-drinking, the region also produces Amarone, a lush and unmistakable red that is the result of a unique wine-making process: Grapes are air-dried on bamboo racks for several months before being crushed for fermentation, giving the wine a luscious depth of flavor. Modest farmhouses and great estates alike produce delightful wines, but the Serego Alighieri estate, which belongs to descendants of Dante Alighieri, is one of the oldest and loveliest. The stately villa stands amid gracious gardens and fertile vineyards, welcoming you in for a tour of the grounds and cellars. You'll see the drying racks and learn about the process before savoring a delectable three-course lunch carefully paired with Serego Alighieri wines.
Excursion(s)
- Romeo, Juliet & Roman Gladiators
Excursion Price - $70
Get to know the historic town that provided the backdrop for one of Shakespeare's most famous plays, Romeo and Juliet. Visit Juliet's balcony in the historic city center and the Arena of Verona, where gladiators once competed with beasts.
Day 4 - Venice
Port - Venice
With your early morning arrival at Doge's Palace, you'll be able to marvel at the estate in total peace. Wander through a Venetian neighborhood and experience daily life in an authentic Venetian residential quarter. Later in the evening, cap the day off with a private once-in-a-lifetime experience at an after-hours lighting ceremony inside St. Mark's Basilica without the crowds.
Excursion(s)
- A Morning Walk in Venice with Doge's Palace Visit
Excursion Price - $70
Please note that the amount of walking during this excursion is extensive.
Venice has no need to designate a pedestrians-only historic district because no cars are permitted within the island city - all transportation is by foot or water.
You first arrive at the Doge's Palace and most famous plaza in Italy - St. Mark's Square. Venetians elected their first doge, or duke, in AD 697 and began building the palace around AD 800.
The palace complex, as it exists now, mostly dates to the 14th and 15th centuries, and it brims with jaw-dropping artistic gems, including Tintoretto's wall-sized Paradise and works by Veronese, Tiepolo and Titian. Throughout its history, Venice has been a supremely political city. Those convicted of crimes were led across the Bridge of Sighs to prison. Follow their footsteps to the prison and gaze into the cells. Casanova escaped from one of these cells. Other less-fortunate prisoners whiled away their time by inscribing graffiti on the walls, which you can still read.
You will continue this exploration by strolling through the historic Castello district. It's the largest of Venice's six districts. Back in the 13th century the Castello district was home to the Arsenal, where Venice's ships were built. (Venetians boasted that they could build a complete ship in a single day.) This is also where the famous Biennale art exhibition now takes place. As you pass 800-year-old homes, you'll hear the murmur of the soft local dialect through the open windows. Clothes flap from lines strung over tiny canals and kids kick soccer balls along cobbled alleys. It's a real, living, breathing neighborhood, not just a historic site.
In addition to its well-known museums, Venice is also home to some highly specialized ones: Displays at the Correr are devoted to the history of Venice; the Museo della Musica contains 17th and 18th-century musical instruments and exhibits about composer Antonio Vivaldi. Known as the Red Priest for his hair color, Vivaldi taught music to the daughters of Venetian noblemen. The Museo Ebraico examines the history of the Jewish community that was confined to an island known as Ghetto Nuovo. The latter was one of Europe's wealthiest and most cultured Jewish communities, made up in part with refugees from the Spanish Inquisition.
Excursion(s)
- Night Out: Private After-Hours Visit to Saint Mark's Basilica
Excursion Price - $70
Welcome to Saint Mark's Basilica. The doors of this icon are specially opened for you tonight. You will see the glorious church in the evening light and without the crowds. You'll find it almost impossible not to gaze heavenward as you enter St. Mark's. High overhead, magnificent domes are sheathed in mosaics telling the story of the New Testament, but don't miss the intricate pattern of marble and mosaic tile under your feet. Ahead of you is the famous altarpiece made by 10th-century Byzantine artisans who gilded it and decorated it with precious gems, some of which were subsequently stolen by Napoleon. The building, which exemplifies the city's historic connection to Byzantium and the Eastern Mediterranean, was finished in the 11th century and incorporates the remnants of earlier churches. Golden glass-tiled mosaics line the interior walls and cupolas, giving the church its nickname, Church of Gold. It houses treasures collected by Venetians over the centuries. The relics of St. Mark, patron saint of the city, were stolen from Alexandria, and the Tetrarch, a group of four crowned figures, was looted from Constantinople during the Fourth Crusade. Every successful Venetian voyager returned with something to decorate the basilica—a frieze, a statue—and the result is one of the most stunning works of art and architecture in this amazing city.
Note: It is not always possible to arrange an after-hours visit to St. Mark's Basilica if religious functions or festivities are taking place in the evening. We will try to organize an earlier tour, but if cancelled, an alternative option, like a visit to San Rocco, will be organized.
Excursion(s)
- Parading through Doge's Palace
Excursion Price - $70
A visit to Doge's Palace is sure to delight and surprise even the youngest of the crew. With mystery at every turn, artistic majesty cloaking the walls, and a dusty dungeon straight from a fairy tale—Doge's Palace is, in a word, spectacular. Don't forget to meet Venice's guardian lions on your way to the Bridge of Sighs and Saint Mark's Square.
Day 5 - Venice, Chioggia
Port - Chioggia
Begin your morning with a walk through Venice to meet a local gondola artisan, then head back onboard for a lunchtime sailing across the lagoon. Upon arrival in the fishing town of Chioggia, you'll be able to choose between a ride in a traditional bragozzo with a visit to a countryside estate, some Italian villa wine tasting or a walking tour through Padua.
A special Captain's Welcome Reception and Dinner will be prepared for you this evening. IMPORTANT: We are obliged to comply with Italian Maritime Authorities who require that only crew may be on the ship during the Adriatic Sea passage. Therefore, our guests must disembark the ship and partake in the featured excursions.
Excursion(s)
- Venice Morning Walk with Gondola Artisans Visit
Excursion Price - $70
Get an early morning start to see a side of Venice most of the tourists miss—The Dorsoduro. One of Venice's six main sestieri, or districts, The Dorsoduro is quieter than some of the more popular districts and thus has an authentic, easygoing atmosphere. Enjoy a walking tour around this picturesque side of town before moving on to visit a gondola artisan. See the craftwork that goes into Venice's iconic sailing vessels and meet some local masters at work.
Excursion(s)
- Padua Walking Tour
Excursion Price - $70
Join your local guide on a walking tour of medieval Padua. Discover the city's great squares, churches and palaces.
Padua flourished as a hub of learning and discovery in the 13th and 14th centuries. The second-oldest university in Italy was founded here in 1222, hosting such students as Copernicus and faculty as Galileo. Immediately outside the Palazzo del Bo, the university's first home, you'll see a cafe where revolutionaries met to plot an uprising against Austrian invaders in 1848.
Stroll past the largest public square in Italy, Prato della Valle, originally laid out by the Romans and transformed in the 18th century into a graceful, elliptical open space with a serene canal and statues of local nobles. Gaze upon the Byzantine-influenced domes and towers of the vast Basilica of Saint Anthony of Padua, where you'll often find a crowd waiting to offer thanks or prayers.
Excursion(s)
- Noble Country Villas and Their Wines
Excursion Price - $70
With a sommelier as your guide today, you'll learn all about Italian wines from the Veneto region. We start off with a visit of the Villa Foscari di Malcontenta. This remarkably elegant property was built by two brothers from Venice's influential Foscari dynasty, which boasted multiple Doges. The story that captures the hearts of visitors the most, however, is that of La Malcontenta, the beautiful socialite wife of the Foscari brothers, who was exiled to the estate.
Next, enjoy a wine tasting at the Dominio di Bagnoli, one of the oldest wine producing properties in Europe.
Excursion(s)
- Bragozzo Ride with Tastings at Ca' Zen
Excursion Price - $70
Head to one of the most enticing islands of the Venice lagoon, Chioggia. A small fishing port often referred to as a Venice in miniature, with a well-preserved tradition due to its relative lack of crowds, Chioggia is a wonderfully authentic and picturesque island. Board a genuine Adriatic wooden sailing boat, a bragozzo, to take in the island from the clear blue waters of the lagoon.
After your sailing, return to shore for a visit to Tenuta Ca' Zen, a beautiful Venetian villa with a fascinating story. Here, you can explore the expansive grounds, antique stable, family chapel and more before rejoining the group for a tasting of local products, which include organic olive oil, wines, honey and cheeses.
Excursion(s)
- A Fisherman's Boat Ride
Excursion Price - $70
Explore the coastline of the lively fishing town of Chioggia with a ride on a traditional fisherman's boat, known as a bragozzo. Afterwards, stop at a local estate to snack on the treats they grow on their farms. Don't forget to bring your swimsuits for a dip in their pool!
Day 6 - Polesella (Bologna or Ferrara)
Port - Polesella
Explore Italy's culinary capital Bologna on a full-day tour packed with an exclusive pasta-making workshop and lunch or explore Ferrara on a half-day tour.
Excursion(s)
- Private Pasta-Making and Italian Lunch in Bologna
Excursion Price - $70
There are those who believe that the best tortellini in the world is made in Bologna. Taste and decide for yourself today. Of course, there's Bolognese sauce, but that's just one possible topping for the exceptional pasta available here. Locals also claim to have invented the first chocolate bars, and even if others dispute that claim, there's no denying that the chocolate shops offer some very special treats. Bologna's green market brims with local produce, and its specialty food stores and food halls are unmatched; locally made mortadella, luscious balsamic vinegar from nearby Modena, ham from Parma and, of course, great rounds of Parmesan cheese all contribute to the lavish displays. Stroll with your guide under the famous arcades to see some of the lovely, historic buildings in the city center. The huge basilica dates to the 14th century, and the two leaning towers that loom above Piazza di Porta Ravegnana were built in the 12th century, as were the structures that housed Europe's first university. Participate in a workshop on making pasta and enjoy an exquisite Bolognese lunch at a celebrated restaurant. Sated with food and culture, it will then be time to head back to the ship.
Excursion(s)
- Ferrara: Renaissance, Elegance and Italian Lifestyle Town Walk
Excursion Price - $70
Square towers rise sternly above the moat that still surrounds Castle Estense, the huge fortress the Este family built in the center of Ferrara in the 14th century. It was a demonstration of both power and caution, since the Estes had just put down an uprising, but it is just one of the family palaces to grace the city they developed. They turned Ferrara into a center for the arts and artists—particularly for musicians and composers—that rivaled Medici Florence. Here the Renaissance concept of the ideal city took shape—it was the first planned city in Italy that did not follow a Roman model—and as you take a brief walking tour through the historic center, you will see the Estes' vision throughout it, from the street layout that parallels the river to the many family palaces. But not all of Ferrara is Renaissance: The medieval walls still surround the old city (providing a popular walking and biking route for locals and visitors alike), the Gothic cathedral dates to the 12th century, and tiny cobbled lanes might make you think you were visiting the Middle Ages—were it not for the bicycles that Ferrara's citizens ride everywhere. Your local expert will introduce you to the highlights of Ferrara, and you'll have some time to explore on your own before returning to the ship for lunch.
Excursion(s)
- Bolognese Pasta Workshop
Excursion Price - $70
You're never too young to become a food connoisseur. First, you'll be taken on a food-focused tour through Bologna and its historic central markets which boast a variety of culinary delicacies like artisanal chocolates, cheese, ham and handmade pasta. Next, a workshop where an expert will guide you through the process of making your own pasta. It's messy but wholesome fun. Afterward, the chef's delicious creations will be incorporated into an authentic Bolognese meal for you and your family. And you get to take home the best souvenir you could ask for—a new (and tasty!) skill.
Day 7 - Porto Viro, Chioggia, Burano
Port - Chioggia
Today, you'll admire the greatest sites of charming and coastal Chioggia, including a stop at the local and lively market. Your ship will move to dock overnight in Burano, where you'll enjoy a lovely evening stroll through this multicolored island.
IMPORTANT: We are obliged to comply with Italian Maritime Authorities who require that only crew may be on the ship during the Adriatic Sea passage. Therefore, our guests must disembark the ship and partake in the featured excursions. We thank you for your cooperation.
Excursion(s)
- Chioggia Market Visit
Excursion Price - $70
Chioggia is the quintessential Venetian Lagoon fishing village. Founded in the fifth century, it was known as the pantry of Venice because of its many small truck farms, which supplied Venetian households with produce until just a few decades ago. It is still a thriving fishing port; its wholesale fish market is one of the largest in Italy. On Thursdays, Chioggia also hosts Corso del Popolo—a dynamic outdoor market along its main thoroughfare where stands sell everything from clothes, shoes, purses, gadgets and "every-day" domestic items. Locals usually do their shopping here as prices are more affordable than retail shopping.
Excursion(s)
- Evening Stroll in Burano
Excursion Price - $70
Excursion(s)
- Castello del Catajo Visit
Excursion Price - $70
Set off for the Euganean hills to discover one of Europe's most majestic castles. Enjoy a guided tour of a palace so beautiful that it became a resort for the Habsburg Dynasty before being returned to Italy following the first world war. After marveling at its frescoed walls, continue on for a guided walk around its beautiful gardens or take some free time for yourself to explore as you please before returning to the ship.
Excursion(s)
- "Let's Go" Biking Chioggia
Excursion Price - $70
Set off on a light bicycle ride along the beaches of Chioggia, an island often described as a second Venice in miniature. Head to Lusenzo Lagoon, break to see the fishing boats, and then continue on to Isola dell'Unione.
Excursion(s)
- Keys to Chioggia
Excursion Price - $70
It's market day! See a different side of Chioggia with a tour through the city's active and rich markets. Check out the catch of the day in the fish market, sample local delicacies and enjoy a truly one-of-a-kind experience. Here, you can climb to the top of the ancient clock tower to take in the view.
Day 8 - Burano (Torcello, Mazzorbo, and Burano), Venice
Port - Burano
Spend the day exploring the northern lagoon of Venice and its captivating islands. Start with a visit to Torcello's famous basilica with an art historian, then stroll through the agricultural island of Mazzorbo and the rainbow-hued island of Burano during your free time after lunch. Alternatively, you can take the afternoon to see the renowned glassblowing artisans of Murano at work.
Excursion(s)
- Torcello: Hidden Treasure of the Lagoon
Excursion Price - $70
Settled before Venice was founded, Torcello was once the greatest, most populous city in the lagoon. Now, however, only a handful of people live there. Its centerpiece is the basilica of Santa Maria Assunta, the oldest church in the lagoon and a monument to Torcello's lost might. The doors open early for you, so you can see the stunning 11th-century mosaic of the Last Judgment without the crowds—and with expert commentary from your art historian guide.
Before we head back to the ship, relax with a cup of coffee at a serene little Osteria on the island.
Excursion(s)
- Murano Glass Blowing Demonstration
Excursion Price - $70
Murano's glassblowers are renowned for being amongst the best in the world—and how could they not be, with a tradition of craftsmanship dating back eight centuries? Watch a glass-master shape beautiful works of art in their Murano workshop. Before you leave, take some time to roam around the factory's gallery to view works in a wide variety of styles—from tableware to sculptural, traditional to modern. You can even purchase some for yourself to bring a piece of Murano to your home.
Excursion(s)
- Magic Islands
Excursion Price - $70
Explore the northern lagoon with a scavenger hunt through Torcello, Burano and Mazzorbo. Make sure you bring your camera to these picture-perfect islands to snap shots of their gorgeous landscapes, colorful houses, and historic bell-towers. And don't miss sampling the Bussola Buranello cookies that put Burano on the culinary map.
Day 9 - Venice
Port - Venice
As your water taxi glides past narrow side canals and the Canal Grande, you'll arrive in style at the Rialto Bridge. The iconic stone arch bridge sits at the narrowest point of the Canal Grande and holds numerous shops and restaurants.
A special Captain's Farewell Reception and Dinner will be prepared for you this evening.
Excursion(s)
- "Do as the Locals Do" Venice Walking Tour
Excursion Price - $70
Back when Venice was at the height of its power, only the Rialto Bridge spanned the Grand Canal—and the city's famous Rialto markets for fish and produce have sprawled at its feet as long as the bridge has arched over the water. Here you'll find violet artichokes from the nearby island of Sant'Erasmo, honey from the salt marshes, white asparagus from Giare—and Venetians shopping for their dinners in the historic heart of the city. Join them as you explore the colorful, noisy and fun arcades with your guide (the ship's chef often accompanies this expedition), who knows Venice's culinary arts intimately. Freshly caught local fish is sold to knowledgeable customers under the Gothic arches of the covered fish market, which was probably originally built in the 11th century. At the end of the tour (and after some free time where you should have plenty of time to enjoy a gondola ride), join your guide at a bacaro (a casual wine bar) for the Venetian version of happy hour, called ombra e cicchetti—a drink (often a glass of prosecco) with a bite of something delicious—perhaps crostini with salt cod spread or another Venetian fish specialty.
Excursion(s)
- Rialto Walking Tour with Casanova
Excursion Price - $70
Giacomo Casanova, born in 1725, is one of the most notorious names to ever come out of Venice. Though a Renaissance man on all counts as a philosopher, Freemason, alchemist, spy and adventurer, his many romantic affairs are what he is best known for. Your tour of the city will take you through various spots in town that were significant to his life as you learn about his singular history.
You'll begin in the San Samuele district, where Casanova was born to two actors playing at a theater near the Palazzo Malipiero. You will then reach Campo San Maurizio, with its leaning bell tower. Giorgio Baffo, Casanova's mentor and Venetian judge known for his erotic poetry, lived here in the palace on the right side. Baffo introduced Casanova to the seduction rites.
A few steps further and you will be in San Moisè Square, the former site of a casino where Casanova used to meet his lovers. The next stop will be the Ridotto in Calle Vallaresso. Now a hotel, it was once a place where Giacomo Casanova and his contemporaries used to gamble—it is said that Casanova lost a fortune here.
Crossing into St. Mark's Square, you will pass by the prisons of the Doge's Palace, in which Casanova was imprisoned until 1756 when he escaped to France. He was permitted to return in 1774, but was exiled again within a decade for publishing a novel considered outrageously offensive by the Venetian authorities. Our last stop for the day will be the Palazzo Grimani of Santa Maria Formosa, where Casanova was hosted until this novel was published.
Excursion(s)
- Ca' Macana Mask Atelier
Excursion Price - $70
An integral feature of the Carnival of Venice, masks are known for their intricate beauty and wide variety of styles. See for yourself how these masks are created at one of the top handmade mask ateliers in town.
Excursion(s)
- "Do as the Locals Do" Venice for kids
Excursion Price - $70
Day 10 - Venice (Disembark)
Port - Venice
Disembark the ship. If your cruise/tour package includes a group departure transfer or if you purchased a private departure transfer, you will be transferred to Venice Marco Polo International Airport for your flight home.
Availability
Price Per Day:
$ 280
per day
Check Current Availability, prices, specials with Uniworld.

Prices may vary due to local taxes and trip seasonality. Click "Request Info" to inquire directly with the tour operator for the final trip price.
118 Uniworld Travel Reviews & Ratings
99%
Milan, Venice & the Gems of Northern Italy (2022)
Company Reviews
Details
Ship Name
S.S. La Venezia
Deck & Cabin Plans
S.S. La Venezia
Trip ID#:
Uniworld-260
0
https://tripsaver.travelstride.com/?utm_source=Travelstride.com&utm_medium=Native&utm_campaign=Product%20Details%20-%20Reserve%20CTA%2F%22Flexitrip%20Reserve%20Popup%22
1
TripSaver