Best Chile and Argentina Tour Companies
11 Travel Providers meet your criteria (Providers 1 to 11 shown)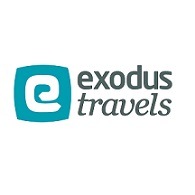 Premier
Average Price
$ 312 per day
Operator Type
Group Tour Operator
Excellent service
The travel experts I spoke to were very knowledgeable and helpful and answered all my questions. I have traveled with Exodus many times before and they have been excellent.
I first travelled with Exodus eight…
I first travelled with Exodus eight years ago and had a great group tour. I saw a tour in Croatia that interested me and phoned to ask some questions about it. Got through to customer sales straight way and immediately felt that the representative understood my needs and was very pleasant - but not pushy. He found the flights I wanted and offered to hold a place on the tour for a full week. I booked a few days later. Excellent service, thank you Exodus.
It was quick and easy to book
It was quick and easy to book. This is my 5th time of booking and would recommend Exodus to friends.
With over 47 years of experience with small group adventure travel, Exodus specializes in active cultural, walking & trekking, cycling and responsible wildlife tours. They offer more than 600 itineraries across more than 100 countries. Adventure can take the form of serious and active adventures -- which may involve adrenaline-producing, off-the-beaten-path roughing-it trips to the most remote areas of the world -- or food and wine, premium (five-star), family, or cultural adventures to iconic destinations, which involve more comforts and amenities. What Makes Exodus Stand Out? Booking flexibility Award Winning Tailor made adventures Responsible tourism Expert guides with extensive past experience Exodus understands that new difficulty that comes with traveling during the coronavirus. They are dedicated to offering flexible services so travelers can book with confidence. Travelers can feel safe when planning their next trip with Exodus's promised refund guarantee, Covid-19 refund commitment and 21-day no fee flexibility. The refund guarantee means that travelers will be refunded if they have to cancel for any reason. This also includes cancellations due to the coronavirus. Travelers can also transfer their trip for free up to 21 days before departure. Creating great and adventurous trips is the top priority for Exodus. They offer many pre-planned tours, but they also work with travelers to add or change existing itineraries or even create one from scratch. This allows travelers to create the perfect trip that fits their travel style, schedule and budget. Exodus is also dedicated to responsible travel in all of their tours. They strive to improve life for the planet, places and people they visit. Instead of meeting the base guidelines for eco-friendly travel, Exodus seeks more ways to leave a positive impact with their trips. This includes economic empowerment for local communities, reducing waste wherever possible and making lower carbon choices for their adventures. Each trip is led by a knowledgeable guide who has extensive past experience which adds benefits to any trip. Before working with Exodus, many guides were professional archaeologists, wildlife guides, overland drivers, mountain leaders, diving and ski specialists as well as mountain bike gurus. Who Will Enjoy Traveling with Exodus? All ages Active travelers Outdoor and nature enthusiasts Exodus travelers are a diverse bunch, and average between 35-65 years of age. However, any age traveler is welcome. Exodus creates great packages and tours for families as well as fully customized trips created from scratch. The Exodus traveler is very active, loves being adventurous, and will be less invested in luxury accommodations or a lot of museum time. You are game for anything, love the travel experience of getting to know a new destination through outdoor adventure, and learning about the culture from local guides and experts. These trips are great for those who already have a base level of physical fitness, and enjoy meeting new physical challenges. Exodus provides physical fitness guides to show how much training you should expect to do prior to departure. Top Destinations Exodus leads 600 + trips spanning all seven continents. From African safaris, to walking and wine in Italy and France to the sun-drenched Croatian coast, to trekking Patagonia, wildlife cruises in the Galapagos and cycling in Vietnam, Exodus has built out their global presence and has active adventures in nearly any destination a traveler could desire. Exodus Travel Style Exodus tours are designed for the active and adventurous traveler. This means that most tours include activities such as walking, cycling and safaris. However, for travelers who enjoy cultural and culinary, there are tours and activities for you as well. Exodus offers cultural trips based around food, festivals or family to name a few. These active adventures vary by way of difficulty from level 1-10, attracting casual cyclists and hikers as well as enthusiasts looking to really push their physical limits. Travelers can choose from guided groups, private groups, self guided tours or solo traveling. Within each travel style, Exodus offers all the same activities from cycling to wildlife and provides the top itineraries for that specific style to help travelers find what's best for them. Most accommodations are charming and locally run with 2-3 star ratings. There are some premium departures available as well as unique accommodation experiences whenever possible. Exodus travelers don't mind the lower level of luxury as the experience and destination is the highest priority. Why Choose a Tour With Exodus? If you love experiencing a new destination whether that's through the culture, unique wildlife or beautiful outdoors through active and adventurous activities, then Exodus is perfect for you. You love that sense of discovery, of challenging yourself and want to travel responsibly. Exodus offers great tours already fully packaged, but for the traveler that likes more control over their perfect trip, they offer customizable trips. Travelers get to choose not only the destination but each activity they will partake in to perfectly match their travel style and budget.
Read more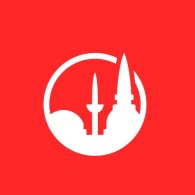 Preferred
Intrepid Travel
#6 Pick of 36 Chile and Argentina Tour Companies
View Profile
Average Price
$ 203 per day
Trip Prices
$ 2,316 – $ 5,085
Operator Type
Mixed Land & Cruise
Trips in Chile and Argentina
8 Tours in Chile and Argentina
Cancelled tour, deception and poor customer service
Booked a 'trip of a lifetime' with Intrepid to NZ, having worked throughout Covid in a public facing role. The booking was made a year in advance - during which we received information about the trip and Intrepid took our money. Three weeks before the trip we were informed our trip had been cancelled. The explanation given by Intrepid was the NZ local operator (Haka tours) had failed to include us on their attendance list and the tour was now full. The blame was squarely placed with Haka tours. We managed, with the assistance of our excellent travel agent, to book a self drive holiday. However the whole experience was extremely stressful. When we arrived in NZ it soon became known to us that Intrepid actually own Haka tours - so the reason given for cancellation was a deliberate attempt to deceive us. Intrepid have done nothing of any use to assist us and I would strongly advise that you do NOT book with them. They are not to be trusted and clearly do not value their customers.
Intrepid just gets it right every time!
Brilliant local tour leader with lots of knowledge and recommendations, local guides who share their great knowledge and insights when visiting a village/palace/temple/fort/etc, small group tours of often like-minded people so you connect very easily with your fellow travellers, authentic and fun experiences (for example street foodie tour by auto rickshaws or tuk-tuks), all the logistics of travelling is taking care of making it so much easier and efficient compared to when you would had to arrange it yourself.
total confidence
PREMIUM INDIA great tour leader, excellent hotels and a varied itinerary. This all adds up to a wonderful experience where all we had to doing was sit back and enjoy the trip. Very confident in the planning and organisation...well done again intrepid
Intrepid Travel - Quick Facts Founded in 1989 No Single Supplement (rare exceptions) Small Groups: max 16 on most trips (10 max during Covid-19) Average Age: 48 Travel Style: Cultural immersion, adventure, overland, sustainable, and active Accommodation Style: Camping, Hostels, 3 /4 star hotels, locally owned Average Tour Price: $2,377 Top Regions: Asia, Africa, Europe, South America Other Brands: Peregrine Commonly compared with G Adventures » Intrepid Travel is all about 'real life experiences.' With a name meaning fearless and adventurous, Intrepid offers nothing less than big travel adventures -- such as an 11-day hike through Papua New Guinea. However, Intrepid is broad-based enough to offer varied experiences such as food tours in Greece, complete with a visit to a Kalamata olive grove. What Makes Intrepid Travel Stand Out? Responsible travel Industry experts Authentic experiences Small groups Intrepid believes that with great travel experiences comes great responsibility. They are focused on responsible tourism which includes not only treading lightly but also making a positive impact on the destinations they send travelers to. As a Certified B Corp since 2018, Intrepid donates to grass root projects around the world, are a carbon-neutral business and are committed to animal welfare. Travelers can rest assured when they travel with Intrepid because they will be in the hands of industry experts. Intrepid partners with local leaders to be guides for travelers. This gives travelers first hand experiences from someone who knows the area well. Above all else, Intrepid strives to get its travelers off the beaten path and under the surface of the local culture. To accomplish this, group sizes are small, maximum of 16 on most trips. This allows for more use of local transportation and lodging, along with fostering cultural immersion. Intrepid also employs local English-speaking leaders who act more as a resource for local exploration than do typical 'guides,' shepherding groups from one place to another. Who Will Enjoy Traveling With Intrepid Travel? All ages All types of travelers Cultural enthusiasts Intrepid is one of the early pioneers of the "adventure"-style guided trip. Despite its informal beginnings and emphasis on younger, highly adventurous travelers, Intrepid has expanded to a global company with a broad range of trips to fit all ages. Intrepid divides its small-group trips into three separate styles of travel, all priced accordingly. "Basix," for budget travelers, keep inclusions to a minimum and offer plenty of free time. "Original" journeys offer more included activities and hotels, while "Comfort" trips offer luxury experiences that include the highest level of included activities and standards of accommodation, as well as roomier vehicles. No matter what kind of traveler you are, there is a style right for your specific desires. The age range on Intrepid tours varies widely from tour to tour, and they are welcoming to all ages. The only exception to this are their 18-29 themed tours which are specifically for that age group. Intrepid travelers have a real sense of adventure - whether this means hard adventure, or simply going deeper off the beaten path. Interacting with locals is an important factor when you travel, as is gaining a unique cultural perspective. A sense of fun is also essential, whether it means going out at night with your tour mates, trying new foods, or exploring the local markets. Which is better? Intrepid Travel or G Adventures? Commonly compared, both G Adventures and Intrepid Travel specialize in culturally immersive and off-the-beaten-path experiences. They are top companies to consider if you enjoy local & authetic travel and value having lots of free time during the itinerary. See our ultimate guide to decide which is right for you: Intrepid vs G Adventures, full comparison » Top Destinations Originally focused on small group adventure tours to Asia, Intrepid has expanded rapidly over the years, while maintaining its classic, adventurous, and immersive style. Today Intrepid Travel offers more than 1,000 different experiences in over 100 countries, on all seven continents. Regions with the most trips include Asia, South America, Africa, and Europe. Does Intrepid Travel include flights? While all your internal transportation is taken care of, often utilizing traditiona local methods such as tuk-tuks in Thailand, international flights to and from your home and the tour destination are not included. Their travel specialists can recommend where to look for flights however. Intrepid Travel Style Intrepid enjoys using local, unique forms of transportation. You might find yourself traveling by felucca in Egypt or in a tuk-tuk on the best Thailand tour of your life. Accommodations, which could range from guesthouses to home stays, are also locally owned, allowing a more authentic taste of the region while contributing to the local economy. There are a few broad travel styles to choose from when deciding on an Intrepid tour: 1. Basix - Budget travelers who don't mind, and in fact prefer, simple accommodations - camping and homestays with basic amenities, and crave a lot of free time for exploring independently will love these tours. Public transportation is used exclusively so pack light! These trips often attract a younger crowd who love the idea of throwing a backpack on, keep plenty of room for the unexpected in their schedule, and allocate their travel funds towards spontaneous bus tickets and street food instead of museum tours and 5 star restaurants. 2. Original - These trips take the backpacker spirit of local immersion, incorporating all the benefits that come with going with a planned itinerary. This style is called "Original" because it's the type of travel that put Intrepid on the map...pun intended. Accommodations are still simple and budget minded - often homestays are used to give you a true sense of place, personality, and culture. Mostly public transportation is used. 3. Comfort - Intrepid is known for the active adventure style of travel and these trips keep that mentality, with a few more creature comforts thrown into the mix. You can expect higher luxury accommodations that include a wider variety of included amenities, transportation is mostly private, though you can still expect to use some public transport, as is the Intrepid way. More meals are included in the trip price, and more group activities - which means a bit less free time to explore on your own. Why Choose a Tour With Intrepid Travel? Intrepid is a good tour company if you don't mind foregoing some creature comforts for a truly authentic, local experience. If you enjoy meeting locals when traveling, sampling new and exciting foods, and traveling in mixed-aged groups of 10-16 people, Intrepid could be a good fit for you. It's important to note, sometimes "ample free time" can be a blessing and a curse. It sounds great on paper, but if you're looking to maximize your dollar and your vacation time, be sure you understand the implications of having a lot of free time during your itinerary. For some travelers this is an absolute requirement, but for others it can be tough to branch off and explore independently - you also need to make sure you allocate enough travel money for independent meals. The tour leaders are great resources of information for how to spend your free time, but if you like having a full day scheduled from breakfast to dinner, Intrepid may not be the best company for you. Lastly, if sustainable and responsible travel is important to you, Intrepid has poured millions of dollars into local economies, and has a very strong emphasis on responsible travel. So you can feel good knowing that your money helps support some of the innkeepers, vendors, and communities that you'll meet along the way. Is Intrepid Travel Safe? Yes, Intrepid is a very safe company to travel with and they take the safety of their tour goers very seriously. In response to Covid-19, Intrepid has reduced their group size to an average of 10 people. Their guides have been fully trained on new sanitation requirements and Covid-19 health and safety guidelines. They have also implemented flexible booking options. General Covid-19 Travel News Some countries are beginning to reopen to international visitors, with entry restrictions, while others have remained closed. Keep checking back regularly to keep up to date with the frequently changing situation of the coronavirus. Want more information about travel safety and the coronavirus? Read about where it's safe to travel to in 2020 >>
Read more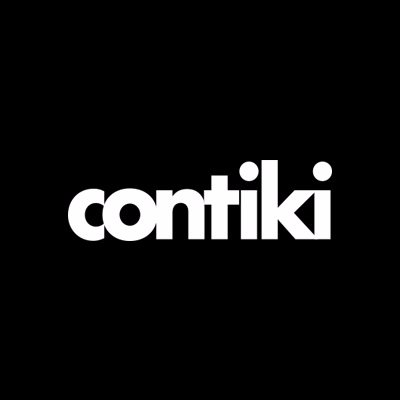 Premier
Contiki
#14 Pick of 36 Chile and Argentina Tour Companies
View Profile
Average Price
$ 192 per day
Operator Type
Mixed Land & Cruise
Cape Safari & Falls...amazing!!!
Worth every penny!! This trip was a once in a lifetime kind of trip and I think was great value for money!!
The trip itself was incredible
The trip itself was incredible, we had so many activities, most of them you had to pay for but it was defiantly money well spent, it was worth it!! There was a lot of travelling involved but it was all an amazing adventure, and we got to get to know everyone much better.
Stunning Scenic South
Apart from going above and beyond they gave us an amazing tour of the south island of New Zealand! The weather gods were in our favour for October giving us alot of sunshine, barely any rain and alot of incredible views to take in! The adrenalin activities are far and wide for Queenstown and of course you enjoy many nights out! Overal a great little getaway! Worth noting there is a bit of driving through the south on the bus but worth it!
Since 1962, Contiki has been a leader in providing exceptional global experiences for 18-35 year olds. What Makes Contiki Stand Out? Contiki offers tours curated by travel experts and specifically designed for 18-35 year old travelers. They pride themselves on creating lifelong memories among international groups of like-minded travelers. They offer a comprehensive selection of trips, over 300 of them, all over the world including transport, accommodation, included activities and free time. Their product range spans three different styles based on the pace of the trip: Discovery Plus, In-Depth Explorer, and Easy Pace. Make sure to read the details of each trip and choose the right one for your travel style. Who Will Enjoy Traveling with Contiki? Is Contiki only for 18-35? Yes, Contiki is specifically for travelers between the ages of 18-35.Sociable, spontaneous, and easy-going travelers who are between the ages of 18-35 will definitely love the Contiki travel experience. These are trips for those young people who travel for the sheer joy of meeting locals, experiencing the nightlife, relaxing in the sun, and pounding the pavement for the next unique local gem. Having a good time, being active, and spending less time in museums is something to expect on a Contiki tour. If you're the kind of young person who likes meeting a lot of new people, are excited to try new things, Contiki could be a good choice. Contiki trips are very much about being young and having fun - so you might miss a particular cultural attraction in favor of a group decision to instead explore a local market or neighborhood not in the guidebooks. Contiki tends to attract partiers more than bookworms. The guides and groups are generally warm and welcoming. Top Destinations Contiki offers 300+ trips in over 50 countries. They are especially popular for young travelers looking to explore Europe and Asia. Other top regions include Latin America, Australia, and New Zealand. Contiki Travel Style Contiki trips keep budget very much in mind when designing their trips. Expect a mix of 2 to 3-star hotels, guesthouses, and hostels on most trips. Contiki uses a mix of private coaches and public transportation to get around. The Contiki travel style is designed to allow for spontaneity - appreciate and get to know the culture through immersive activities, outdoors adventures, and local gems, off the tourist path. Contiki trips can be found across a variety of travel themes and styles: Active: specially designed to get the adrenaline pumping Beach Vacations: get ready for a tropical getaway Christmas Tours: experience European Christmas Markets Detour Mini Adventures: immersive getaways with incredible local hosts. Hiking & Trekking: work up a sweat in some of the most beautiful locations in the world Island Hopping: glide from paradise isle to paradise isle New Year's Eve Tours: Ring in the new year abroad Pride Trips: Go all out for Pride in some of Europe's most out-and-proud cities Safari: There's nothing on earth quite like an African wildlife safari Short Breaks: Trips under 7 days Ski Holidays & Snowboarding Trips: Our ski trips are a perfect mix of thrills and serenity. Small Group Tours: the perfect balance between social travel and small groups Solo Travel: 70% of our travelers join our trips solo, so you'll travel with like-minded young people who want to make friends, experience new things and create lifelong memories Why Choose a Tour With Contiki? Contiki is a great choice for younger travelers looking to socialize with others during their trip. All of their travelers are between the ages of 18-35, and creating memories and becoming a part of something together are the primary reasons for traveling with Contiki. Groups are a mix of people from around the world including US, Canada, Australia, and the U.K. They have over 60 years of experience leading cultural tours in different parts of the world and have a wide range of options to choose from.
Read more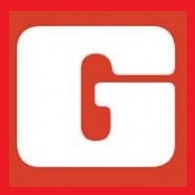 Premier
Globus
#17 Pick of 36 Chile and Argentina Tour Companies
View Profile
Average Price
$ 273 per day
Trip Prices
$ 1,869 – $ 1,869
Operator Type
Mixed Land & Cruise
Trips in Chile and Argentina
1 Tours in Chile and Argentina
A Romantic Historical Adventure …
The company provides a varied and interesting experience for travel. It is a pleasure to travel with a company that provides well- informed, competent guides who are are congenial and helpful. The experiences in the three countries we visited were well chosen and provided entertainment and opportunities for travelers to explore on their own. This was greatly appreciated and provided a balance between the guided tour and the pursuit of personal interest. Venues for food reflected national specialties and a moderate price range, as well. We loved the dark beer, the strudel, the sausages, and other delights. Our tour of Budapest, Vienna, and Prague, which highlighted the architecture, history, and grandeur of the region was outstanding. It is difficult to choose one experience: the dinner cruise on the Danube, the strolls among the ruins of castles, the shopping in curiosity shops, chimney pastries wafting their delicious scents in the streets, classical music concerts—and many more experiences, make this trip exciting, and worthwhile for adventurous travelers who embrace history and romance in one of the world's most enchanting regions.
The tour bus was very comfortable and I enjoyed all of our stops on our route.
The tour bus was very comfortable and took us to beautiful places. Our bus driver Renato was a superb driver and took the best care of us. We enjoyed our time traveling with the bus.
Very exciting and fun vacation
Very exciting and fun vacation. Hotels were amazing, tour guides were friendly and knowledgeable and everything flowed smoothly throughout. I would recommend Globus to anyone.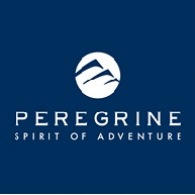 Preferred
Peregrine Adventures
#11 Pick of 36 Chile and Argentina Tour Companies
View Profile
Average Price
$ 396 per day
Operator Type
Group Tour Operator
Expect I'm not the only one
they are 'fair weather friends' I did not receive so much as an email advising of changes in the cancellation policy, discovered when I contacted them to cancel. I now receive automated emails/msgs as I attempt to work through this. The email states I may contact them on 31 July to discuss the matter!....4 months away. I'm absolutely stunned by how shoddy this outfit is....who knew?! Out of pocket $4000. Expect I'm not the only one.
Highly Recommended
Currently experiencing "Cruising the Thai Islands" with Peregrine and I am loving everything! The local knowledge and immersive experiences are second to none and our guides are extraordinary
Highly Recommended
Currently experiencing "Cruising the Thai Islands" with Peregrine and I am loving everything! The local knowledge and immersive experiences are second to none and our guides are extraordinary
With Peregrine Adventures, 'anywhere is possible.' Based in Australia, Peregrine has led small-group, 'soft' adventure-style trips worldwide for over 30 years. It was one of the first operators to employ local leaders, a practice that is now widespread in guided travel. What Makes Them Stand Out? While considering itself an adventure travel company, Peregrine promises to "smooth down the bumps and rough edges." In short, it's more about soft adventure with added comforts than roughing it. Group sizes are kept small, with no more than 16 travelers per trip. Its philosophy is that while "seeing the famous sites is a must, it's those memories of wandering through a little village or sharing dinner with a local family that leave a lasting impression." The small-group aspect allows for more time to absorb the nature of the places visited, and to make a minimal environmental impact on them as well. Who Travels With Them? While Peregrine is a global company, many of its travelers originate from Australia and New Zealand. However, their groups can be geographically diverse, with most travelers 50+ years of age. Where Do They Operate? Peregrine offers a wide variety of exciting global destinations, with 200 trips across 80 countries -- spanning from Egypt to Turkey to Canada trips! The company is perhaps best known for its Himalayan trekking excursions to far-flung destinations including Nepal, Bhutan, and Tibet. It was a pioneer in high-altitude trekking and these trips remain among their most popular today. How Does it Work? Most travel is by private, air-conditioned minibus, but you might find yourself on a houseboat in Kerala, India, a tuk-tuk in Sri Lanka, or a mountain lift on the best Switzerland tour you've ever experienced. Lodging and dining is at smaller, locally run hotels and restaurants. You might also dine with locals from time to time, and stay with local families or at campsites as well. Why Travel With Them? Peregrine is a good choice if you're looking for a bit of a softer landing with respect to transportation and accommodations but still crave an authentic, off-the-beaten-path experience. If you're looking for more individual travel, Peregrine will craft independent journeys, arrange self-guided walking and cycling tours, or arrange private group and tailor-made trips. It's your choice. Peregrine also helps support various community and conservation projects via its ties with the Intrepid Foundation. Tweets by PeregrineSpirit
Read more
Monograms
#15 Pick of 36 Chile and Argentina Tour Companies
View Profile
Average Price
$ 231 per day
Trip Prices
$ 4,459 – $ 5,539
Operator Type
Mixed Land & Cruise
Trips in Chile and Argentina
3 Tours in Chile and Argentina
We had great tour guides
We had great tour guides. And we saw lots of monkeys. Our hotels in La Fortuna and Monteverde were not good as I would have expected from Monogram. The Magic Mountain was a very nice property. But breakfast was average at best. Our room wasn't checked before we arrived. We had to change rooms. The safe box didn't work and the toilet seat was broken. Our room at the Monteverde Country Lodge had no hot water the first night. And the rooms don't have heaters. So they were very cold.
Won't refund my money …
I booked a trip to Australia and New Zealand for my husband and me for October 1, 2022. A month before the trip, Monograms cancelled the trip. Now they won't refund my money so I can book the trip with another agency. There's not even a way to call people in finance to see what the problem is. I can't pay $16,000 for a trip and turn right around and pay $16,000 more. Why should it take six weeks to send me a refund? It sure didn't take six weeks to process when I had to pay the money. I'll never book anything with these folks again. They're impossible to get on the phone. There's lots better companies in which to book. Don't use these folks.
Good xperienceTour guide was very knowledgeable and…
Tour guide was very knowledgeable and very pleasant and helful.9
Monograms, one of the Globus family of brands, offers classic vacation packages to many of the world's most popular destinations. The company has many years of experience creating packaged tours and is based in Colorado, USA. What Makes Monograms Stand Out? It can be difficult to find a company that successfully marries two seemingly disparate ways of travel: independant or self guided and classic group travel. But at Monograms this is exactly the task they have set for themselves, and their positive reviews and large variety of products would seem to say they do a solid job. With Monograms there is no need to choose between self guided or group travel. You can personalize your experience as well - an important element for many of today's travelers. Themes include Family travel, Food & Wine, Cruises, and Active. Monograms prides themselves on the all-inclusive nature of travel planning, pre-organizing everything from your airport transfer to your activities and meals. They also provide a Local Hosts program, which is basically like an in-destination concierge. Who Will Enjoy Traveling With Monograms? Monograms is ideal for travelers who don't love group travel but also highly dislike the stress of arriving in a destination and having to plan everything themselves. It's for the traveler who wants the freedom of a private couple or family getaway and the comfort of a local guide who can assist with everything from restaurant recommendations to skipping the line at major attractions. Monograms is Globus' mid-tier brand in terms of pricing and thus travelers span across many different age groups. Many couples choose Monograms for a romantic trip to places like Italy and France, although they also offer specialized packages for families. Most Monograms packages are a mix of group sightseeing tours and independent exploration. This can result in some very large touring groups when visiting popular tourist attractions like the Louvre in Paris, for example. However, most of their trips still afford some level of flexibility to explore a destination on your own terms. Top Destinations You can travel with Monograms to many different locations in Europe, Australia, Asia, South/Central America, and Africa. Perhaps their most well-known destination is Italy, and they also offer some unique trips to Australia, specifically to areas other similar tour companies don't operate. Monograms Travel Style At Monograms, their travel style is about providing you with a no hassle private vacation, catered to your interests. Everything from honeymoon vacations to family vacations are available through Monograms. When you use Monograms, you can elect to have the help of a travel agent, or book a pre-planned package. Why Choose a Monograms Tour? For a well rounded trip, designed for you, and with an attentive local host there to make your journey as seamless and stress free as possible, Monograms is the perfect company. These tips are mostly private, so ideal for families, couples, and honeymooners - though during some days on the itinerary you will join up with a larger group for guided day tours Monograms is all about providing personal touches, and arranging a trip for you that matches your travel style. Providing some personal input and likes / dislikes / must sees is going to take your Monograms tour from "ordinary" to extraordinary, so these trips are best suited to travelers who like to be involved with planning the itinerary.
Read more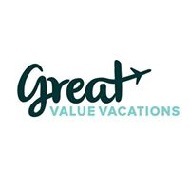 Preferred
Trip Prices
$ 4,911 – $ 4,911
Operator Type
Group Tour Operator
Trips in Chile and Argentina
1 Tours in Chile and Argentina
"Travel Vouchers" caused Missed Train
When we were ready to take our first train from Madrid to Seville, I didn't know how to turn what I thought were the vouchers into tickets. We missed the train and had to buy our own tickets on a train that left 3 hours later. The vouchers in my email read only: travel vouchers. I ignored it because I thought I had already printed my travel vouchers. I sadly learned that what I had printed were not my travel vouchers. It would have been helpful to have had the email read "train ticket vouchers". That was a costly mistake. This was our second time traveling with Great Value Vacations.
Greece: Athens, Paros, & Santorini
Wow! Everything was handled beautifully! Our transfers, hotels, and excursions were organized and communicated very well to us. I loved how nice and helpful our first transfer and pick up person was. He (Thanasis) explained the itinerary and procedures very well and even gave us recommendations for things to do in the areas we will be. We had a few changes due to ferry and transportation strikes but the travel companies all communicated with us the next steps and options in a very timely manner. I appreciate the feeling of safety and security that this trip provided. I will definitely be booking another trip with GVV! Thank you for an amazing experience.
Poor customer service, distant hotels
Well, the only good thing about this vacation was that we actually made it to Italy and had the best time creating me memories. However, dealing with GVV was nothing short of a nightmare. Though the purchase of the voucher and booking went smoothly, it all went south the night before departure, at flight checkin. Originally, we had booked from Chicago, but didn't realize once flights were confirmed that we'd have to land in JFK anyway, so six weeks before the flight, we called and upgraded departure city from ORD to JFK, and coordinated our personal flights to JFK out of MSP. At checkin, both the Italy airlines and Delta page just kept cycling us back and forth between the two landing pages and we couldn't check in. After calling Great Value, Lexi inflorescence us that there was a "synching issue" and we were still slated to fly out of Chicago. As you can imagine, this caused us panic, as we were flying out to JFK in 12 hours to make the flight to Rome. Lexi assured me she was working on it between their flying partners but didn't want me to wait on hold and would call me back. Well, two hours passed and we're getting ready for bed for a 3am airport departure, and no one has called back. We phoned Delta, the carrier for the Chicago flight and said they would cancel the entire flight (all the way to Rome,) if we weren't on the Chicago flight. With more increasing angst, we phoned back, and was told by Justine that it "should" work out and just to go to JFK, but that she had to go, because it was her bedtime and they were closing - and wouldn't open until 12:30 the following day, which is well after we would have missed our flight to Rome. Just horrible customer service and no reassurance. Fortunately, we made it to Italy, but certainly not without some frustration and panic. Our tour started in Venice, where our hotel was nice enough, but about a ten minute train ride to Venice Grand Canal area. No biggie, but did kind of suck when you were enjoying the evening but had to wait for a train that only came once an hour towards the end of the night; if you were enjoying dinner you either had to leave early or wait what could be an hour for the next train. Florence was next and the train was about 15 minutes from city center. Again, not a huge deal but added fees and time to days where I've stayed in city proper areas. Rome was next and we learned the hotel was an HOUR away by train and we simply decided not to use that hotel and get an Airbnb. If you're looking for an Italian vacation, booked with Gate 1 Travel - they book you in hotels in the main areas and it's even easier to get around and retire at the end of the day. "It should work out" is not a company I want to rely on in the future. Also, still waiting for my refund of the Florence walking tour that was cancelled.
Great Value Vacations provides pre-packaged, competitively priced vacation itineraries suitable to all traveler types. They are owned by DH Enterprise and Associates, Inc. What Makes Great Value Vacations Stand Out? Professionally planned itineraries Flight & car rental available Local insights Budget minded Unlike traditional guided tours, Great Value Vacations provides professionally planned packages for independent travelers booking a vacation. Everything from flights to car rental is available through the Great Value Vacations booking process. Itineraries are designed by locals, so you can get a true sense of local authentic living while on your vacation. Their packages are competitively priced, and designed by an extensive network of travel experts. You can choose from among several types of trip and their reviews speak for themselves in customer satisfaction. Accommodations and activities are hand selected by their local experts or the "feet on the street" as they call it. They choose only the highest quality places to send you and your travel companions. Who Will Enjoy Traveling with Great Value Vacations? Independent planners Budget travelers All ages Travelers who want a fully vetted itinerary and the peace of mind that comes with having all components taken care of will love the experience of a Great Value Vacations package. Because of the great variety they have available, families, older travelers, and young professionals can all find something suitable on Great Value Vacations. It's important to note that these trips are not a traditional group tour or private tour, with a guide. If you are looking for a different kind of packaged pre-set itinerary with a fellow group of travelers, we recommend checking out a few different group tour companies first. These packages are great for independent minded travelers who still like the idea of a professionally planned itinerary, with unique experiences and activities, but plenty of free time. Great Value Vacations is also great for having all services in one place - including visa information, flight booking, hotel booking, and car rental. Great Value Vacations is also a great options for budget travelers. They partner with various deals sites like Groupon to provide ongoing deals and specials (although the voucher system might be a bit complicated). Top Destinations Great Value Vacations operates tours in Africa, Asia, Europe, and The Caribbean. Travel styles include everything from all inclusive resort experiences, to quaint Bed & Breakfasts, to fully escorted tours, to rail journeys. Great Value Vacations Ireland trips are quite popular, particularly now as Ireland has remained open to travelers during the Coronavirus pandemic. You can find several different affordable independent and self drive Ireland packages through Great Value Vacations. Similarly, many American travelers are considering domestic travel for the next vacation. Great Value Vacations United States trips are a great choice for keeping the budget low and finding fun unique ways to explore your own backyard. Great Value Vacations Travel Style Adventurous Local culture Active Flexible Driving The Great Value Vacations travel style is about convenience coupled with confidence - for an unforgettable adventure. Most of their packages involve driving, and their rental car availability is comprehensive as well as a big part of the value when using a Great Value Vacations package. Itineraries include detailed directions, all your hotel information, and other important documents are available within 30 days of your booking. You are required to print all necessary documents provided to you via their Traveler Portal. Most packages include a few guided day tours and several activities ranging from cultural to active. There are several vacation types and themes to choose from that are available through Great Value Vacations. These include everything from Luxury to Self Drive Vacations (which is one of their most popular). Why Choose a Tour with Great Value Vacations? For the ease of booking a package all in one place, Great Value Vacations is a top choice. Their packages have the propensity to be a bit standard, however given that they are created by local experts - all itineraries bring a little something special to the itinerary. You'll definitely see the important sites, as well as get some locally immersive hidden gems. They bring all facets of planning travel into one place, at a competitive price, taking care of all the factors that can make planning travel stressful. They have an easy to use online booking system, eliminating the need for you to take any extra steps. It's important to note that some travelers may find the Great Value Vacations booking model a bit convaluted. They are very much geared toward budget travelers which means you can may see them listed on sites like Groupon or other deals aggregators. Great Value Vacations Covid-19 Travel Update In response to the uncertainty surrounding Covid-19, Great Value Vacations is currently postponing all bookings, based on the travel date, current news, and country travel policies. This precaution is in place at least until November 2020 and will likely be extended beyond that. At this time any current bookings with Great Value Vacations remain non-refundable.
Read more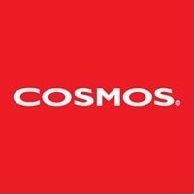 Cosmos
#19 Pick of 36 Chile and Argentina Tour Companies
View Profile
Average Price
$ 175 per day
Trip Prices
$ 2,009 – $ 4,389
Operator Type
Group Tour Operator
Trips in Chile and Argentina
6 Tours in Chile and Argentina
Excellent Experience and Excellent Guide
I would highly recommend this company and some trips to Scandinavia and Baltic. The countries are amazing, the service and our guide Ausra Paukste was really the best ever. If you wish to visit this region consider Cosmos company.
Awesome & The Best!
We had a most wonderful trip! Our tour guide & driver were excellent! Our tour guide was very knowledgeable about France, & told us a little history, about every town we visited! Hotels great!
Terrible
Expectations were fairly high and they were still exceeded. We considered this the best trip we have ever taken and my wife and I have zero complaints.
Cosmos promises to "turn your travel dreams into reality" by offering affordable tours in several parts of the world. Part of the Globus group of travel brands, Cosmos has been running escorted tours for five decades since the 1960s. It touts its clout with hotels and other travel providers as a way of keeping down costs, with savings passed on to their customers. Most expenses are included in the tours, though you may be on your own for some meals and optional excursions. Cosmos started out offering value-priced European coach tours for budget-minded travelers, and now has added North American, South American, and some Middle East and North African destinations as well. Religious-themed tours of southern Europe and Israel as well as holiday season tours are all part of the mix. The company emphasizes that when you tour Europe, for example, you'll stay like Europeans do, eat like Europeans do, and "share the European view of Europe." That generally means comfortable but not luxury hotels, well-chosen neighborhood restaurants, varied means of transportation, and guided sightseeing of all the "must-see" sites, with extended stays in key cities. Cosmos also offers plenty of free time to explore on your own, a way of personalizing your group tour a bit.
Read more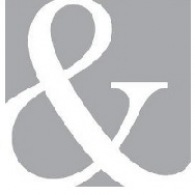 Preferred
Abercrombie & Kent
#21 Pick of 36 Chile and Argentina Tour Companies
View Profile
Average Price
$ 704 per day
Trip Prices
$ 7,995 – $ 7,995
Operator Type
Group Tour Operator
Trips in Chile and Argentina
1 Tours in Chile and Argentina
Overpriced, too much crammed into each day, and important aspects of the trip dropped....with no advance notice
Wings over Mediterranean Sept 2022. Other than the intra-city flights which were first class private jet, the rest was......average. Tour buses with windows too small to see any passing points of interest. A 250 sq ft "luxury" hotel room---thought I was in a Motel 8. Museum tours led by local experts who over-talked so long that they cut into anything that was planned for the remainder of that day. Restaurants....3 in particular very small, crowded, and not even remotely above average. Written itinerary says "and then return to your host city and enjoy the rest of the afternoon at your leisure." No way...we usually got back to the hotel around 5:30 after already passing up at least one planned exhibit. We had no special tour group privileges...we were just part of the pack and were overrun by tourists at every stop. $40,000 per person....a big huge "ouch"
COMPANY IS IN REAL FINACIAL TROUBLE
THIS COMPANY HELD ME FINACIALLY HOSTAGE FOR A AFRICAN MAY 2021 SAFARI. I HAD TO CANCELL THE SEPTEMBER 2021 TRIP BECAUSE THEY BASCIALLY STEALLING MONEY FROM ME. DO NOT BOOK WITH THEM.
Exceptional Tour of Italy's Treasures
We took the A & K Small Group Tour to Rome, Florence & Venice. The experience exceeded expectations! Wonderful itinerary (with the ability to flex to the group's unique needs & requests!). Our guide (Emmanuela) was exceptional! Fun, extremely organized, considerate of all group members & always making sure that we had a 5-Star experience. Highly recommend this company (& this tour) - we will travel with A & K again!
Co-founded by current CEO Geoffrey Kent in 1962, Abercrombie & Kent started out in modest fashion as an African safari operator, but quickly grew into one of the world's premiere luxury travel brands. Today they cover the globe, with 50 offices worldwide. What Makes Abercrombie & Kent Stand Out? Award-winning luxury tour operator Insider-access opportunities Focus on culture, wildlife, and history Abercrombie & Kent is one of the world's leading luxury travel companies. The emphasis is very much on luxury here -- whether it's small-group travel (limit of 18 per group), tailor-made journeys, expedition cruises, train travel, African safaris, European barge cruises, or any of its many other offerings, just about everything A&K arranges is top of the line. They are specific in their travel style, promising superior and attentive service, comfort, and cultural exploration. While this may seem exclusionary - and the prices are quite a barrier to entry. Luxury travel might have a reputation for being swanky and even perhaps a bit dull, particularly for those who travel for adventure, the image being a glass of champagne all day long, moving from meal to meal, sitting on the private deck of a cruise ship. This perspective is a misnomer however, as there is quite a bit of action available on tours with Abercrombie & Kent. Enjoy invigorating walks, hikes, get outdoors to remote locations, meeting local people and learning about their cultures; experience the thrill of getting up close to waterfalls, and poise your camera for the perfect shot on a safari. Then retire to your room for a cocktail before dinner. Who Will Enjoy Traveling With Abercrombie & Kent? Ages 65-75 Luxury travelers Abercrombie & Kent travelers embody an adventurous spirit, but enjoy the finer things as well. "Elegant exploration" is one way to put it. These travelers appreciate a slow pace and personalized attentive service. The age range tends to be older - baby boomers and seniors looking for a relaxing experience, with many cultural touch-points, but not overly "immersive" as their children and grandchildren might prefer. This is upper crest travel at its finest - though Abercrombie & Kent makes a concerted effort to be worldly and inviting, your experience is definitely a luxury version of any given destination. This is a travel company that offers Private Jet trips, some of which offering the chance to meet an Abercrombie & Kent family member. Think private after hours tours, exclusive outings with artisans, chefs, and winemakers; spectacular meals and accommodations that go a touch beyond comfortable. Imagine the civilized world of cocktail hour and dressing for dinner, but in the context of exploration. Perhaps you're sipping your negroni on the deck of your private suite in Kenya, gazing out across the savannah with elephants silhouetted in the distance, against the dusty yellow sunlight of dusk. This is the wonderful travel world waiting for you with Abercrombie & Kent. The majority of A&K's guests come from North America or Britain. A&K trips are definitely not for the budget traveler, but they offer deluxe lodgings and transport and exceptionally attentive service, which their customers value highly. Top Destinations Abercrombie & Kent made its name offering luxury small group and private safaris in Africa. Today they go around the world, but with the same luxurious approach. Luxury doesn't mean same-old, same-old or unadventurous though. Groups head off on Antarctic expeditions or Uganda gorilla safaris, visit Tibet or Machu Picchu, join a European or Nile river cruise, or travel to India's Pushkar Fair. You can ride deluxe trains or fly across Africa by private jet with Abercrombie & Kent. Or you can outline your own tailor-made journey under the guidance of an A&K consultant, then be accompanied by their guides throughout. Abercrombie & Kent Travel Style There could be a tendency to view Abercrombie & Kent as old fashioned when it comes to travel style. However there is a difference between old fashioned and appreciating a traditional travel style. Those who travel with Abercrombie & Kent do expect a certain kind of experience. From luggage handling to having the salad fork in the correct order, from short or non-existent lines to special assistance when needed. These expectations have become the blueprint for an Abercrombie & Kent travel experience. Transportation on an Abercrombie & Kent tour is almost always private and chartered. Exceptions would of course be rail journeys, but here you would have a private car and access to first class dining and viewing. Your journey may involve anything from helicopters, private jets, luxury coaches, and yachts. Walking is a common part of most guided tours, but you can expect simple and easy distances during your A&K itinerary. (Unless of course you are on a Gorilla Trek!). Accommodation follows a similar pattern. Luxury hotels, safari lodges, villas, you name it and it's probably available. Why Choose a Tour With Abercrombie & Kent? Abercrombie & Kent promises to deliver an authentic, "insider" travel experience, such as seeing Machu Picchu under the guidance of its former resident archaeologist. You can even ride an elegant train to get there. In Tanzania, A&K runs its own luxury safari camps. From the time they first meet you at the airport until trip end, Abercrombie & Kent promises that your trip will go as smoothly as possible -- and that their entire global organization will be dedicated toward that goal. It may strike some as contradictory to see certain parts of the world in luxury. Some countries have luxury homes, but they are only available to tourists and travelers because the locals simply occupy a different social sphere. There is a unique dependency on tourism in much of the world. Abercrombie & Kent takes this seriously, doing their philanthropic part wherever possible, giving back to the local communities.
Read more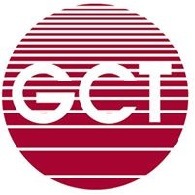 Grand Circle Travel
#22 Pick of 36 Chile and Argentina Tour Companies
View Profile
Average Price
$ 220 per day
Trip Prices
$ 2,695 – $ 3,495
Operator Type
Mixed Land & Cruise
Trips in Chile and Argentina
2 Tours in Chile and Argentina
Grand Circle Travel always has great specials
Grand Circle Travel always has great specials and last minute specials if you can go on short notice. You can request a roommate if you travel solo to save on the single supplement but if they can't match you, you keep your room all to yourself with no single supplement fee. Always request a roommate and you might luck out either way. I went to Belgium and Holland on a 11 day cruise and saw all but three windmills in the country, actually walked inside one, went to a tulip farm and was allowed to pick tulips that the farm gave to us for free, went to a tulip auction where they auction every color, the stems, the leaves, and it all happens so quickly. After breakfast every morning there is a walking tour of the port city where we docked for the day. The tour brings you back for lunch and then you're free to explore on your own in the afternoon. Both Holland and Belgium were beautiful in the springtime with the flowers in full bloom. Bicycles are everywhere and is their main mode of transportation. You see them parked on the bridges over the canals, people riding them, families riding together, bike riders with groceries, and people walking them. The red light district was very interesting but you are not allowed to take pictures of the women. I waved to all of them as we were walking past their windows and some waved back. Plan your trip around the tulip blooming season and enjoy!
value and service outstanding
I've traveled with this company 4 times and find the value and service outstanding. If you are on a slim budget try the " last minute" opportunities. We got an incredible deal on a river cruise two months out.
The "older sibling" of Grand Circle Cruise Line, Grand Circle Travel specializes in land tours for Americans of baby boomer age and above (fifty-plus, but leaning toward the plus). What Makes Grand Circle Travel Stand Out? Unique local experiences Expert english-speaking guides International airfare included Relaxed tour pace Community feel Grand Circle Travel was started by the founder of AARP, and as such know their demographic extremely well. Over the years they have established a solid reputation for tours and river cruises that offer good value to destinations around the world. They also foster a community of dedicated travelers, encouraging you to share your memories, images, and stories with them and the friends you meet along the way. Who Will Enjoy Traveling with Grand Circle Travel? 60+ Budget minded American Culturally curious Grandparents & grandchildren (ages 13 and up are welcome to join) Social travelers If you like the idea of joining a tight knit travel community, with frequent cost cutting options, then Grand Circle could be for you. This is definitely a travel experience well suited to older American travelers in the 60+ range, seeking a degree of comfort, in their travel experience, within a mid to high budget range. Younger couples or families will probably feel out of place among the crowd on a Grand Circle tour. The activities, lectures, and easy pace are all designed for older travelers. If relaxing on the cruise with a book in hand for hours on end, gliding by quiet European shores is your idea of a grand old time then Grand Circle is for you! If you'd rather have a bit more action, or are after a "see a lot, do a lot" city and country hopping pace, this style of travel is probably not going to hit the right note for you. Trips are mostly all-inclusive, focusing on comfortable accommodations, informative and easy paced guided walking tours, cultural encounters, learning experiences, and special events that they call their Discovery Series. Itineraries are designed to give you more time in each stop, allowing for a more balanced combination of included activities and independent time. Solo travelers make up nearly a third of Grand Circle's customers, and they're made to feel more than welcome on group tours, including some price breaks on single supplements. Itineraries are designed for American travelers, with an aim towards immersive experiences such as visiting local homes, interesting walking tours, in-depth cultural interactions and culinary experiences. Top Destinations Grand Circle travels all over the world, with a strong focus in Europe, Aisa and Southeast Asia. They also have limited departures in Africa, South America, the Middle East, South Pacific, North America, Central America, and even Antarctica. Grand Circle Travel Style The Grand Circle Travel Style is comfortable, standard river cruises and motorcoaches. On motorcoach tours with Grand Circle you will make frequent stops to stretch your legs, and some longer stops for sightseeing. Groups are between 24-47 people, so expect some company! Because Grand Circle attracts a similar age range, you're sure to meet new friends with like interests in no time. Hotels are comfortable and centrally located. Don't expect extreme luxury or especially unique accommodations however. You will probably do a fair amount of walking throughout the tour - Grand Circle suggests that travelers be relatively physically fit. Most trips with Grand Circle are, unfortunately, not wheelchair accessible. Their itineraries are designed with individuals in mind. While there are several included activities, you have many options for personalization through optional extensions and plenty of free time in each destination. Why Choose a Tour with Grand Circle Travel? Leisurely pace Flexibility Unique cultural interactions Large groups of like minded travelers Budget friendly Airfare included For the flexibility and comfort aspects, combined with unique experiences at every turn. You might find yourself sharing dinner at the home of a local family or visiting local schools. Plenty of free time is included in the itineraries, and there is a lot of choice among optional tours.
Read more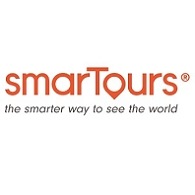 Preferred
SmarTours
#20 Pick of 36 Chile and Argentina Tour Companies
View Profile
Average Price
$ 259 per day
Operator Type
Mixed Land & Cruise
Trips in Chile and Argentina
1 Tours in Chile and Argentina
As this was our first organized/group tour I didn't know what to expect
As this was our first organized/group tour I didn't know what to expect. We booked our airfare independently as wanted to visit Dubai prior to the start of the tour. Upon arrival in Cairo at the Marriott Cairo a day before the tour started, our room was assigned already and the check in process was seamless. We had a welcome dinner the next day and met up with our group of 16 people and our exceptional Egyptologist & tour guide, Mrs. Enas Hassan. I cannot say enough about the knowledge, courtesy, patience and professionalism of Enas. This tour would have not been the same without her. I believe this in-depth tour was a fantastic way to visit Egypt. We were a bit apprehensive about travel to Egypt but now freshly back in the states, I have absolutely no qualms that we made this trip of a lifetime. After researching several aspects of travel to this region, I discovered that crime in a Egypt is less than half of a percent compared to crime in the USA which is 12%. Everyone we encountered was genuinely friendly and accommodating. Vendors at the markets & bazaars will approach you for a sale but not at all intimidating or threatening. Be ready to bargain with them as you would expect. Such a great feeling to get a good deal on souvenirs and priceless goods. The itinerary was comprehensive and learned so much further than that from lessons learned earlier in life. There was an equal amount of discovery and education compared to some needed downtime. As a gay married couple, we were a bit apprehensive about this tour as uncertain about visiting the a Middle East but the apprehension quickly subsided once we met our fellow travelers within our group and our trustworthy guide, Enas. We are ages 47 and 53 and we were the youngest within our group with the exception of a 24 year old daughter of other group attendees that happen to also be from Central Florida. I think our only negative feedback would be that we would have liked additional "free time" at each location but as the ages of our fellow travelers were greater than our own, they did not have the stamina to do more which is understandable, I suppose. We also had a couple that did not seem to be satisfied with accommodations, food, activity, etc. This was somewhat discerning as everyone else in the group was having a fantastic time and their energy was unnerving. When visiting a foreign country, you cannot expect things to be the same as in the USA. You need to have an open mind and experience a culture that is different than your own. I have gained so much valuable insight into the culture, history, incredible & unbelievable sights we were afforded to see on this amazing adventure. This trip, again, would not have been the same without the exceptional guidance of Enas Hassan, please request her for a truly Egyptian experience that you will never forget.
It was excellent
It was excellent. Our Tour Director & Egyptologist Mohamed Atef was one of the best that I have seen in my 40 years of worldwide travels. He was very knowledgeable and an excellent communicator. What set him apart was that he and his team took personal interest in the needs and welfare of every tour member. The hotels accommodations, Nile river boat Movenpick MS Royal Lily, local tour Buses and the meals were all wonderful. Their logistics management, baggage handling, room check-ins, meals and transfers to and from the airport were impeccable. Each and every historical site and the museums that we visited was beyond fabulous. The sites, statues are magnificent and the colors inside the Tombs are still vibrant after 4700 plus years. The Egyptian people are are quite friendly and very welcoming. One does run into vendors trying to sell you the local papyrus, books and clothing artifacts at these sites. But we recognized that this is their livelihood and were not bothered by it. We were very fortunate to have such a nice and fun group. Everyone had become friendly during the tour. The farewell dinner ended on a festive note with birthday celebrations for a couple of people in the group. I highly recommend this tour.
I had a trip booked to china Feb of…
I had a trip booked to china Feb of 2020. Of course it went away. I took my credits, which they told me I had, and signed up for a trip to Portugal in Sept of 2021. This change has never appeared in my account at Smartours. I have called three times. Every time except for today they have said, yes, you are booked, and fully paid. Today she said that It's booked but not paid for. There aren't any credits, and she needs more information. I will get a call back on Monday. Sure. They are playing hide the pea with my money. I have taken other trips with Smartours and am sorely disappointed with this experience. Where is the money? It's been a year and a half.
Founded in 1996, smarTours promises its customers the "Best Travel Bargains" by offering mostly all-inclusive guided tours throughout much of the world. What Makes SmarTours Stand Out? Airfare included Affordable trips Numerous ways to save Local guides Destinations around the world SmarTours offers affordable tours along with great itineraries. Included in the price of all their tours is international airfare from the U.S., first-class hotels, sightseeing excursions, and English-speaking local guides. SmarTours draws a large repeat business, taking travelers to such far-flung destinations as Thailand, Morocco, Japan, Peru, Patagonia, India, and Australia. Who Will Enjoy Traveling with SmarTours? Budget travelers Social travelers History and culture lovers Travelers who love traveling and care about experiencing the destination above all else - tourist sites, history, and culture - will love the feel of a SmarTours trip. These tours are definitely for the budget minded - SmarTours offers numerous deals and specials throughout the year, and provides many other ways you can save money as well, including referring your friends and being a repeat SmarTours traveler. Trips are comfortable and well guided, if not luxury or especially unique in tone. Airfare is included, which is a major selling point for SmarTours travelers. SmarTours is perfect for the traveler who wants to get the most out of their travel experience, in terms of inclusions and time spent exploring the sites, both with a guide and with free time. If you are looking for a more cultivated, personalized experience, the SmarTours focus on keeping costs low doesn't always allow for this. That said, this is budget travel that strives to appeal to a wider range. SmarTours caters to all ages that are looking for good prices. They are largely popular amongst middle aged, 50+ travelers, and families. Top Destinations SmarTours travels all over the world, including Africa, Asia, South America and Cuba, Western and Eastern Europe, and the Mediterranean. Diverse itineraries are available in each destination. SmarTours Travel Style Large coaches River and small ship cruises Except for its cruise offerings -- primarily river cruises as well as Greek Island and Galapagos cruises -- transportation is generally by bus. Group sizes can reach 40 and beyond, but may also be smaller depending on the popularity of the trip. SmarTours will design custom trips for groups with at least 25-30 travelers. Accommodations are between value and premium, comfortable with a step above basic amenities. You won't spend much time in your hotel, as SmarTours makes the focus about the travel experiences on the ground. They care about ensuring that you have as much time as possible to explore with the guide and on your own. Why Choose a Tour With SmarTours? SmarTours is a complete bargain package for budget minded travelers. If you are looking for an unbeatable value, don't mind a large group and want tours focused on exotic destinations, then SmarTours is a perfect choice for you.
Read more
1-11 of 11 Providers Shown
11 Provider(s)
X
Unlock Member Savings
In order to see Travelstride Select deals you must sign in. We've negotiated with many of the world's best travel companies to save you money! Get the best experiences, save up to $700 per person, and be a hero to your travel companions!
We respect your privacy and take great care to protect your information. By joining you agree to our Privacy Policy and Terms of Use.
With FREE membership you:
Save up to $700 per person!*
Access private deals and offers
See personalized trip recommendations
Save favorite trips
See member program details
What is Travelstride?
Travelstride is the top community marketplace for tours, local getaways, adventure packages, and tailor-made vacations.
Now you can find, compare, and share trips from 1,000+ operators and expert trip planners. Unlike most travel agencies and websites that only show options from large companies that pay big commissions, we show you all the options we can gather, and we're adding more all the time. We want you to have all the available information to find your perfect trip, no matter who it's with. Whether you're looking for a short weekend getaway or a multi-country expedition, you can find it on Travelstride. About us.
Use Travelstride to:

Search thousands
of itineraries and match your style and budget.

Compare local
experts with renowned tour operators side by side.

Read reviews
by travelers and experts.
Save money
as a Travelstride member (it's free), with exclusive deals & rebates.
We are on a mission...
...to foster a community connecting travelers to wonderful places, people, & experiences. Learn more.
Got it